Marriage Celebrant Service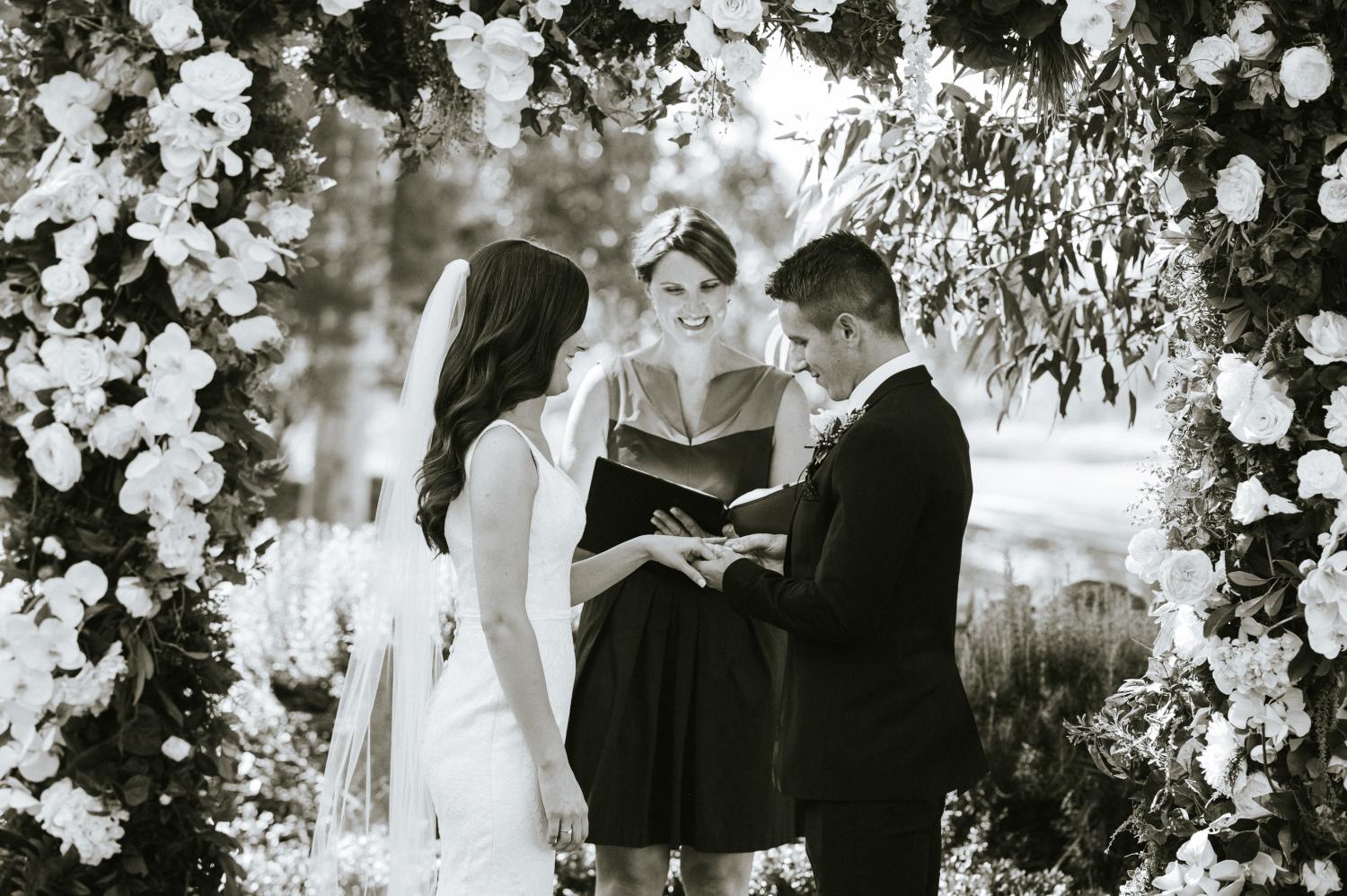 Marriage celebrant service
As an authorised and experienced marriage celebrant, I understand that planning a wedding can be incredibly overwhelming. I am 100% invested in ensuring every step to marriage has been completed correctly, and in a timely + respectful manner, to ensure an enjoyable experience for all involved.
When helping you to plan your wedding ceremony, I will;
Guide you through a collaborative process, providing you with full control over the content of your ceremony.
Simplify and streamline the entire process, making it as easy and stress-free as possible for you.
Ensure your complete comfort and satisfaction with every aspect of the wedding ceremony planning.
Clearly explain and assist with all the necessary legal obligations, ensuring they are completed on time.
Obtain full approval of your wedding ceremony layout and content before the big day.
Provide comprehensive resources to assist you with your vows, reading selections, and any symbolic or cultural inclusions.
Offer unlimited opportunities to add or amend your ceremony to meet your preferences.
Ensure your confidence in a smooth and memorable wedding ceremony.
Take every measure to ensure you are relaxed and able to enjoy the experience of getting married!
My marriage celebrant service includes:
An initial meet + greet to discuss all of your requirements, obligations, options and ideas.
A free info pack and plenty of time to discuss all the steps we need to cover leading up to your big day.
A comprehensive planning meeting, to begin the process of designing & constructing your ceremony and to complete your first legal obligation – the Notice Of Intended Marriage (NOIM).
Plenty of resources required in relation to readings, vows, symbolic elements and traditions.
A final meeting, OR rehearsal, in the week or two leading up to the ceremony, if required.
A professional quality PA system with wireless microphones, built in CD player and Mp3 capabilities.
A professionally printed Certificate of Marriage Australia
A personalised, keepsake copy of your marriage ceremony.
A name change kit, for Australian residents, if either party wishes to change their name.
I can provide a table and two chairs, decorated to suit your taste, for the signing of the Marriage Certificates, if required.
Completion, lodgement and registration of all legal marriage documentation with the Victorian Registry of Births, Deaths + Marriages
I will discuss your dress code with you and present myself appropriately on the day.
I will arrive 30-40 minutes before the ceremony commences, to assist with event coordination on the day and make sure everything is in order.

Steps to Getting Married →
Legal Requirements for Marriage in Australia →
Recommended Suppliers →