Celebrant Reviews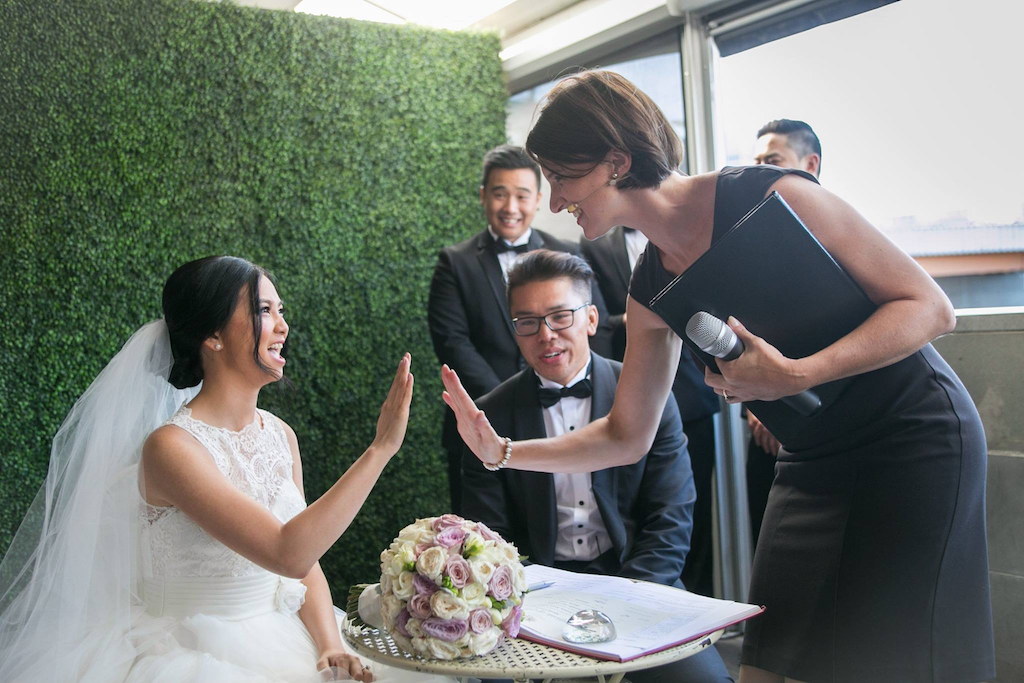 Reviews and testimonials are always the best place to start when looking for wedding supplier recommendations, and written by happily married couples, celebrant reviews are certainly the loveliest of compliments too!
I am always so grateful to receive beautiful letters, emails and messages of thanks from the couples I have been privileged to declare married, but the following celebrant reviews are some that are too beautiful not to share!
A huge thank you again to all my couples for their kind words and for giving me permission to post them here!
I also have a huge selection of celebrant reviews on Facebook and Google if you would like to view those as well!
Marriage celebrant services →
Recommended wedding vendors →
Sally + Samuel
"When we first met Meriki, we knew she was going to be able to prepare and deliver the perfect ceremony for us. She has a very approachable, warm and vibrant nature while still being very professional and made the whole process so easy and enjoyable, even all the administrative bits. We aren't the type of couple to pour our hearts out and wanted a light-hearted and fun ceremony with both conventional and non-conventional elements. Meriki fully embraced that, helping us to find the perfect mix and to construct a ceremony we were both proud of and excited for. She was able to get to know us as a couple in a short amount of time and could capture the essence of that in the ceremony. We loved it, all our guests loved it, and we would absolutely recommend Meriki to anyone looking for a celebrant in Melbourne."
~ Sally + Samuel | De Bortoli Wines
Photo: Soulflare Weddings
Amy + Arjun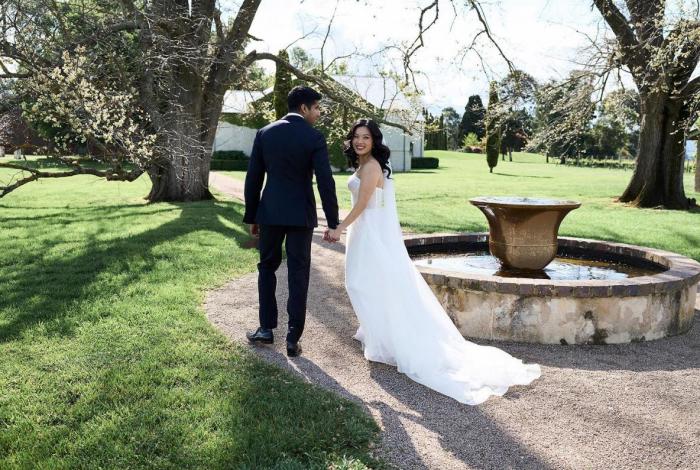 HI Meriki,
We both just wanted to say a huge thank you for being our celebrant for our wedding. We are so glad to have met you and for you to officiate our wedding. It wasn't only on the wedding day but I also want to personally say thank you for helping me with the administrative process prior to our wedding, when it was a very stressful time. You helped me navigate that so well and I will always be grateful for that.
There were so many guests that commented on how well you spoke and how lovely the ceremony was. I'm sure you hear that a lot but I just needed to pass the message onto you.
I will always remember our wedding day fondly with you being a key part in that. I look out for any engaged couples around me and will highly recommend your celebrant service.
Thank you for doing what you do. You have made our wedding day very special.
~Amy + Arjun | Stones of the Yarra Valley
Photo: Lou Lou Memphis
Sue + Richard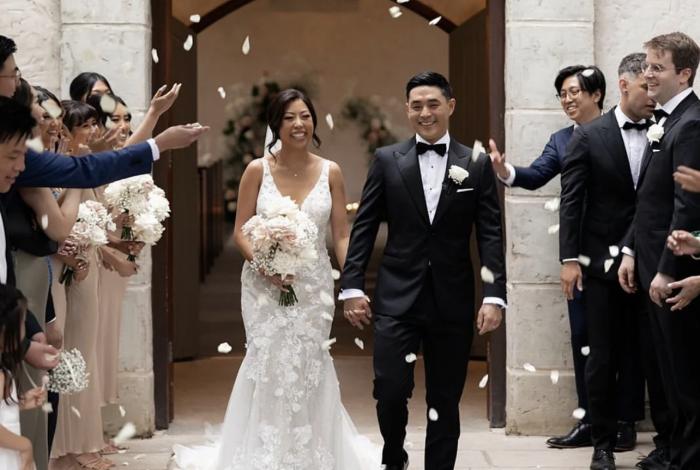 "We cannot thank Meriki enough for being up there with us on our big day! She is honestly so good at what she does and is such an eloquent speaker. From the beginning, we felt at ease with Meriki and just knew she was the one to marry us. Our ceremony was seamless and just so perfect. Meriki helped make that happen, so from the bottom of our hearts, thank you!!"
~ Sue + Richard | Stones of the Yarra Valley
Photo: La Moment Photography
Stefanie + Tristan
Phenomenal-one word says it all.
Meriki was absolutely incredible. She created the perfect ceremony that exceeded our expectations. She tailored the ceremony to us, perfectly combining our cheeky nature with a classy and authentic feel.
Thank you for making our ceremony everything we wanted, and more 💜🥰
~ Stef + Triss | The George Ballroom
Photo: Theodore + Co
Steph + Ash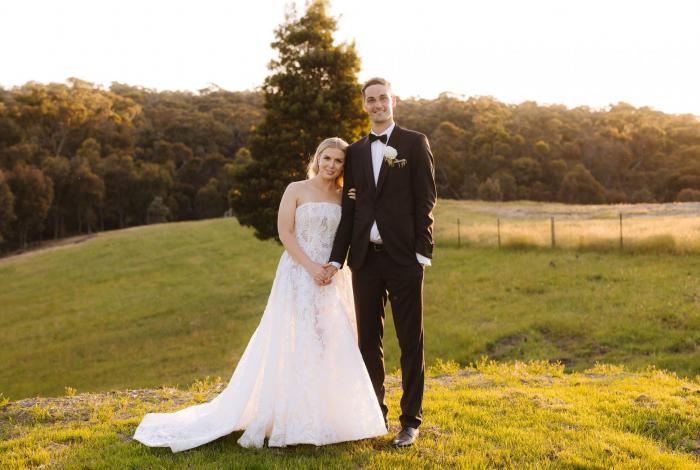 "On behalf of Ash and I, I would like to say a massive thank you for being part of our day. We had so many compliments on the ceremony - that it was sweet, genuine, well put together and timed perfectly.
We had the most incredible day, and the perfect ceremony kick-started the rest of the celebrations."
~ Steph + Ash | Taradale
Photo: Smith + Archer
Sophie + Nick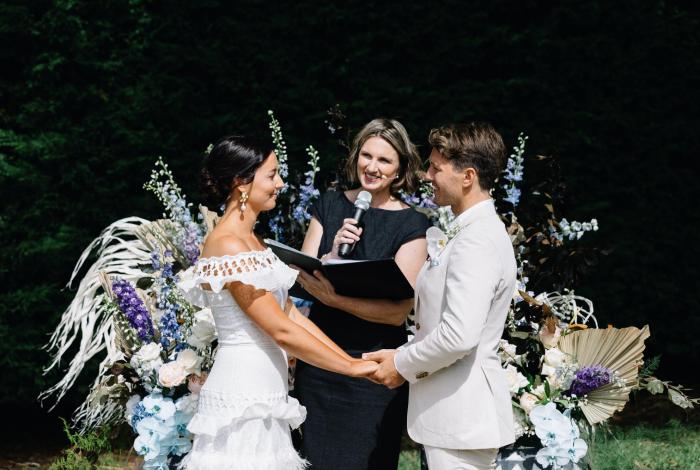 "Meriki is so kind, funny and professional.
She guided us through what a ceremony entails and how we can make it personal and reflective of our relationship, while also making sure we ticked all the legal boxes. She then wrote the most incredible ceremony, and presented it with sophistication and warmth, bringing smiles to our faces and tears to our eyes. From our first meet and greet, our zoom run through and to the final moment, Meriki had us enjoying every minute of getting married. We went from a wedding of 180 guests to only 21 due to COVID, and Meriki made sure our intimate gathering feet even more special.
We are to grateful, thank you Meriki for making our day one to remember."
~Sophie + Nick | Portsea
Photo: Vanessa Norris Photography
Vanessa + Martin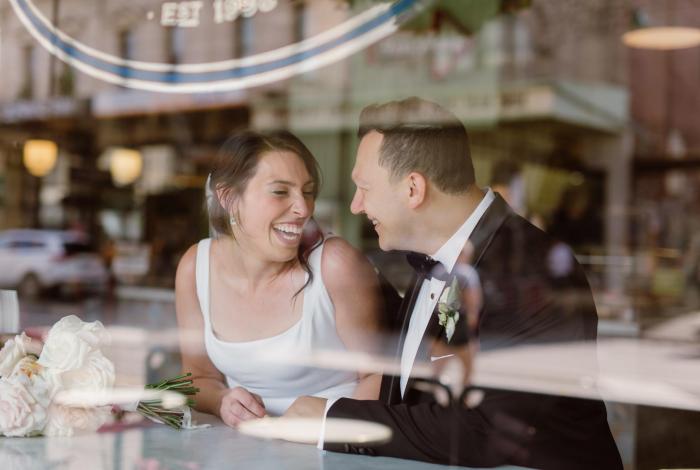 "Where do we begin... Meriki was beyond incredible, from the moment we first met her to when we said "I do." Meriki was so warm, bubbly, full of helpful tips and made the whole process absolutely seamless. She was able to tailor our ceremony to fit our personalities perfectly, which just made our day even more than we could have dreamt of. Our guests are still talking about how beautiful our ceremony was. We can't thank Meriki enough for supporting us, creating a ceremony which exceeded our expectations, making our guests laugh and feel the warm and fuzzies. We wish we could do it all again the exact same way."
~Vanessa + Martin | Como House
Photo: Theodore & Co
Bianca + James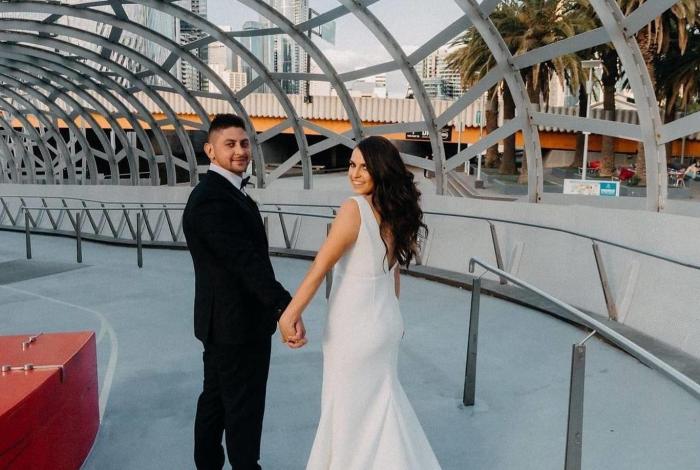 "I could not recommend Meriki enough, she is absolutely amazing. From the moment my husband and I met Meriki we knew she was the perfect celebrant for us. She was warm, professional and a perfectionist - all qualities you want for the most important part of your wedding day. Meriki made the process very easy and made our day special. She listened to everything we wanted, made us feel very comfortable and delivered an unforgettable ceremony. We had LOTS of compliments of our ceremony because of her.
I would like to give Meriki a BIG thank you for all the hard work she put into our ceremony. We wouldn't have changed anything!! :)"
~Bianca + James | Showtime Events
Photo: Bright Light Weddings
Charlotte + James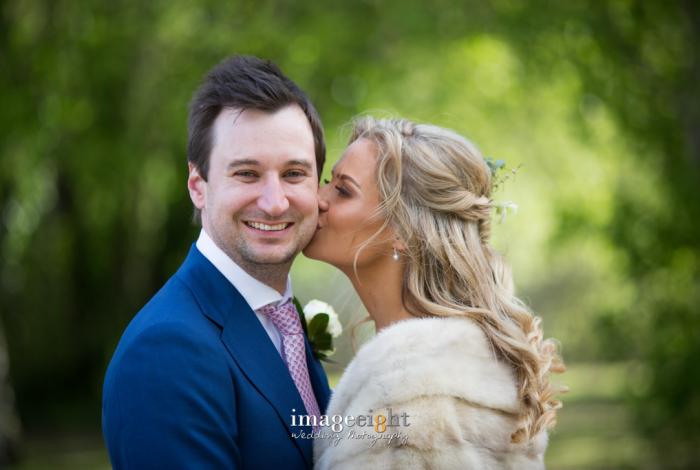 "We can't recommend Meriki enough! From the moment we met her, she was exactly what we wanted - warm, funny, engaging, and organised. We loved how she wanted to make everyone feel involved in the ceremony, and how everything was written up well in advance so we knew exactly what would be said on the day. There were so many little helpful bits and pieces she provided along the way, like sample readings, vows, draft scripts and general advice. When the day came, everything went perfectly - Meriki put us both at ease and we had so much fun going through the ceremony, which should be the point of it! So many of our guests came up to us throughout the night and commented on how wonderful and warming Meriki was, we honestly couldn't have asked for anything more.
Thank you so much Meriki, you were truly amazing."
~Charlotte + James | The Lake House Daylesford
Photo: Image 8 Photography
Steph + Andy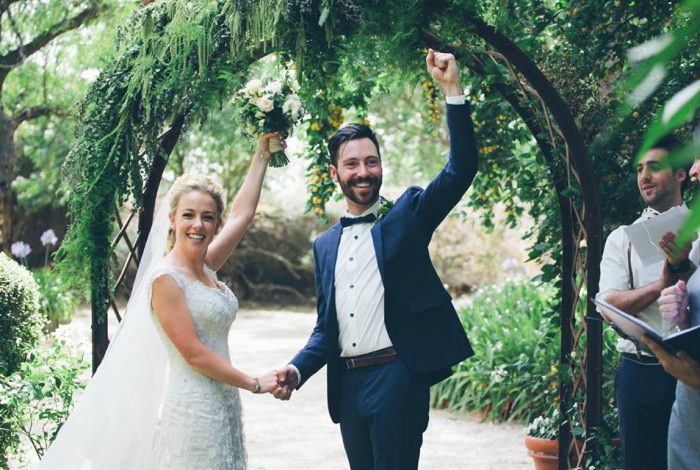 "Meriki was truly amazing.
Both ourselves and our guests could not fault her.
She was the perfect host for our garden ceremony and made the whole experience so joyful, uplifting, ethereal and unique. Meriki was personable, and wonderful to deal with from the beginning. She took the time to really get to know us and it was always so easy and natural. She seem to really enjoy the process with us as well, always being enthusiastic and genuine. We loved sharing the joy of our special day with Meriki, choosing her for our wedding was the best decision we made about the day. Since our wedding we've had many guests contact us about our ceremony sating things like 'perfect amount of lightness and humour but still making it feel so special and significant'.
We honestly can't fault her, she left us wishing to relive our ceremony over and over."
~Steph + Andy | Chateau Dore
Photo: Photography by Sarah J
Steph + Alex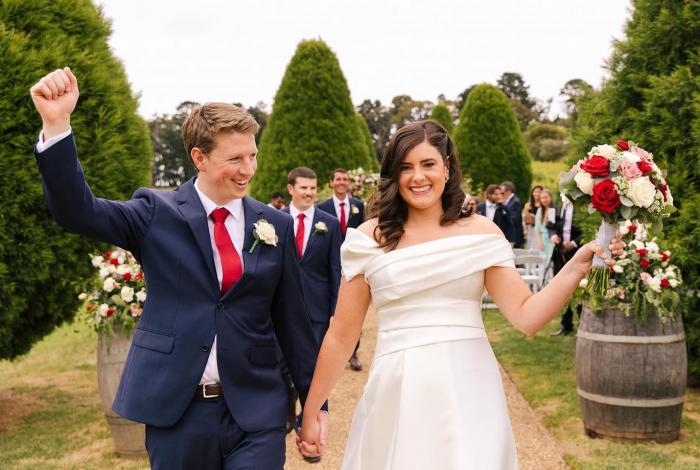 Thank you so much for being a part of our wedding celebrations. We were keen to have a ceremony that was warm, elegant and personalised to us - and that is exactly what you helped us to achieve!
Your guidance in the lead up was also much appreciated - we had no idea what we were in for when we decided to get married in 2020! Your calm expertise was a real comfort as we navigated changes to our plans. The day was just perfect and we are so grateful to have been able to celebrate our love in front of our family and friends.
PS. All the guests thought you were wonderful too!
Steph + Alex | Lindenderry Estate Red Hill
Photo: Perla Photography
Ha + Taygan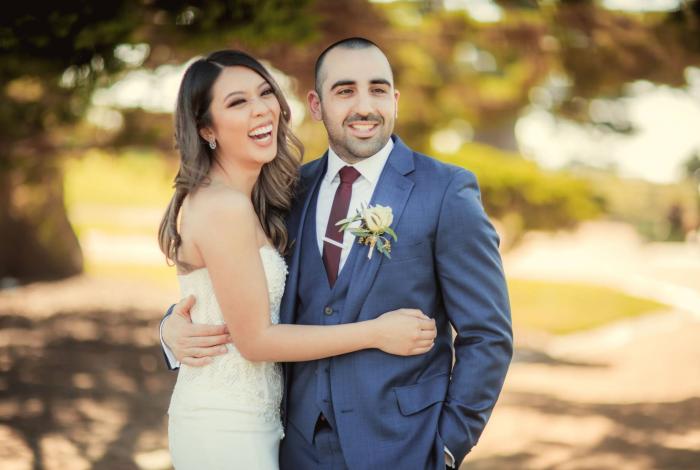 "We found Meriki through a word of mouth referral.
'We attended a wedding recently and the best thing about the wedding was the celebrant!!!', said my now husband's cousins. Boy, they were not wrong!
We have received so many compliments about how beautiful the ceremony was, all thanks to Meriki who was an outstanding celebrant. She has the ability to keep everyone engaged with her unique style and story telling and the uncanny ability to read the audience really well.
Our ceremony was the perfect blend of the story, the formalities (I do's) and laughs.
We will cherish this moment and the memories forever.
Thank you, Meriki! If only Facebook had a 'outstanding' and 'beyond expectations' rating!"
Ha + Taygan | Circa, The Prince Deck
Photo: Clarte Photography
Felicity + Steve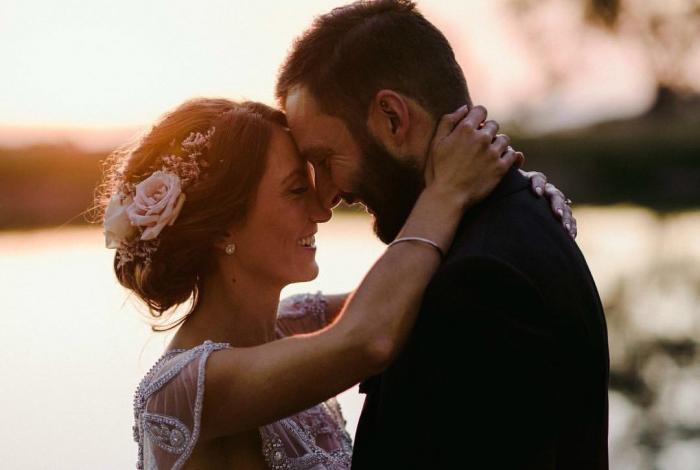 "Meriki was the absolute perfect combination of organised and professional, but also relaxed. She is so organised and made us feel completely in control - it was one less stress in the lead up to the day!!
We received so many compliments on our ceremony, which Meriki ran with perfection. Even the little touches were taken care of, for example having the reading placed on a lovely little card so it looked nice in photos - Meriki had it all sorted.
We can't recommend her enough, and thank you Meriki for helping make our day so magical xx"
Felicity + Steve | Tanglewood Estate
Photo: Tess Follet
Britt + Alex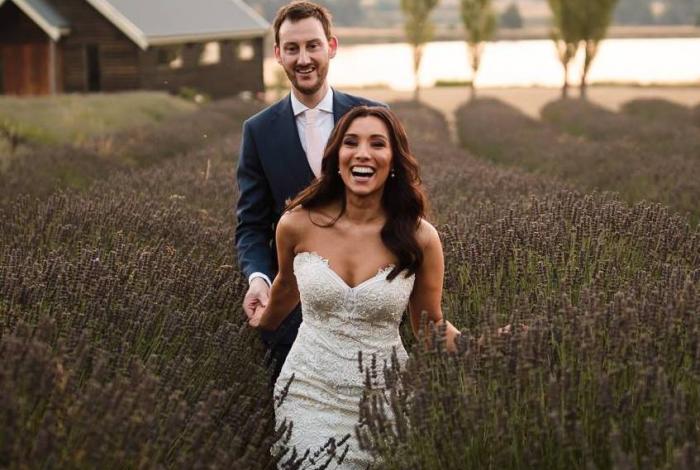 "Meriki was such a joy to have with us on our special day. Her meticulous planning made everything a breeze, we were so confident everything would run smoothly from the moment we met her. She has a wonderfully warm and bright nature and we honestly could not have asked for anyone better to be there with us as a celebrant on our wedding day. Her beautiful smile was infectious, she kept us both so calm and we would not change a single thing. Thank you from the bottom of our hearts Meriki."
Brit + Alex | Sault Daylesford
Photo: Pierre Curry
Kiara + Ashleigh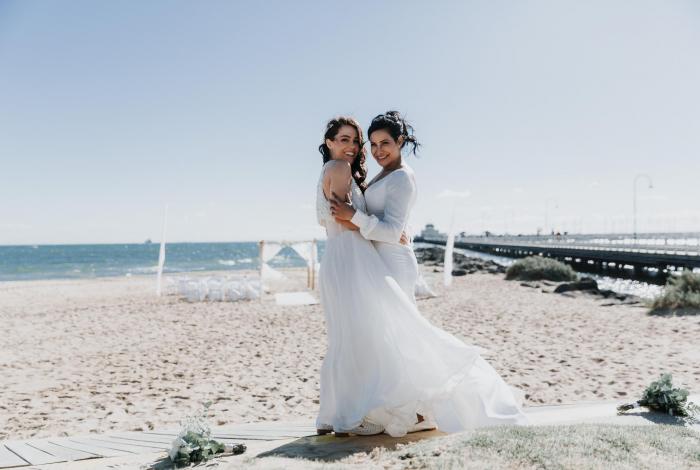 "From the moment that we met Meriki, she may us feel at ease. Meriki created a lovely ceremony for us and made everything stress free and easy. Definitely recommend Meriki for anyone looking for a lovely personalised ceremony with a professional yet easy going celebrant."
Kiara + Ashleigh | St Kilda, Melbourne
Photo: Shardey Olynk
Sandy + Matt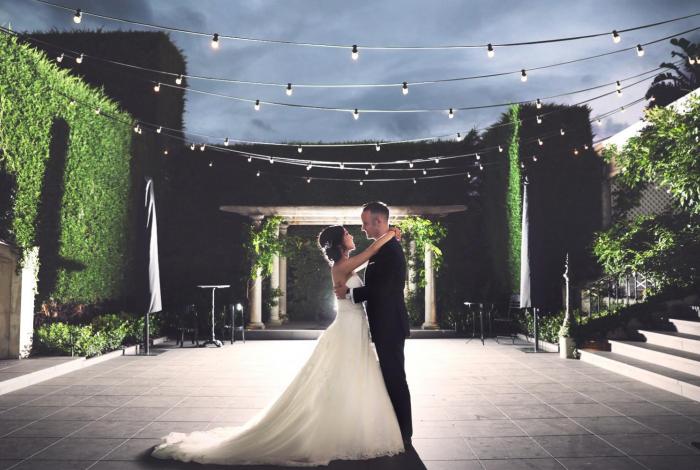 "Meriki was absolutely amazing! When deciding on a celebrant for our special day we wanted someone who we could easily connect with and make us feel really comfortable. Upon meeting Meriki, we instantly knew we'd made the right choice. Her infectious smile and warming nature was paired perfectly with her professionalism and quality experience as a celebrant.
Meriki metaphorically took our hand and guided us seamlessly through all the steps we needed to complete and was always very prompt with replying to emails and our silly questions :)
On our big day, she effortlessly conducted a perfect ceremony for us, for which we are eternally grateful. It was such a happy day for us and Meriki's fun and professional attitude made it super easy for us to be ourselves. Our ceremony was a great mix of love and laughter and our guests commented on how much they enjoyed it.
Meriki, we give you the highest recommendation possible.
Thank you so much for everything."
~Sandy + Matt | Quat Quatta
Photo: Throwstone Photography
Rachael + Rick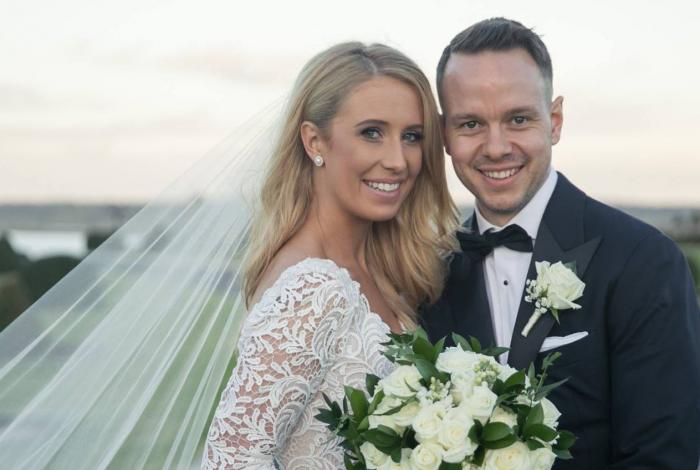 "We wanted to sincerely thank you from the bottom of our hearts, for everything you did for us for the lead up to and especially on our wedding day. Planning our ceremony with you was an absolute joy and knowing that you had every detail covered made it completely stress free. On the day of the wedding, you were there for us not only as our celebrant, but also a friend, who we felt completely supported by. Our ceremony was just wonderful, and very emotional to say the least! It was you who was able to keep us on track and keep the perfect balance of tears and laughter. Our perfect ceremony wouldn't have been what it was without you and for this we will always be so grateful. Thank you for everything Meriki, you will always have a special place in our hearts."
~Rachael + Rick | Campbell Point House
Photo: Duuet Wedding Photography
Steph + Rosh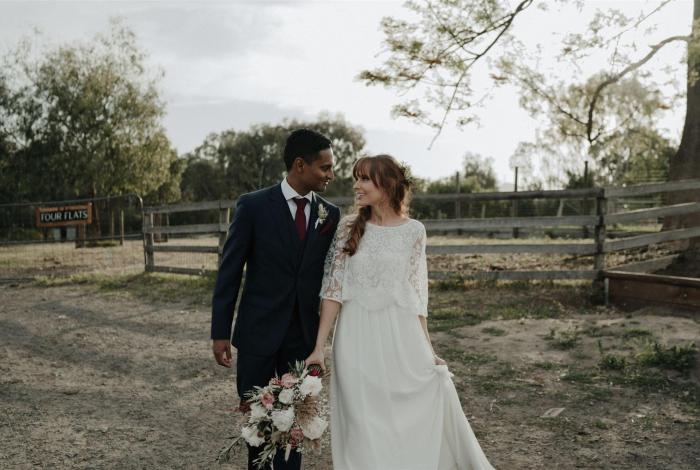 "Meriki is funny, warm, professional, and incredibly organised - a true expert in her field. We feel so lucky to have had with us on our special day. She made the whole process fun, easy, and stress free - we felt very well prepared which was hugely reassuring at a time when so many aspects of wedding planning required our attention. Everything was perfect on the day and we really felt the ceremony reflected us as a couple. She is also somewhat of a wedding guru and gave us lots of additional tips from bouquet holding techniques to how to properly attach a flower to a blazer! We would have been lost without her, and highly recommend her!"
~Steph + Rosh | Collingwood Children's Farm
Photo: Sarah Godenzi
Sam + Matthew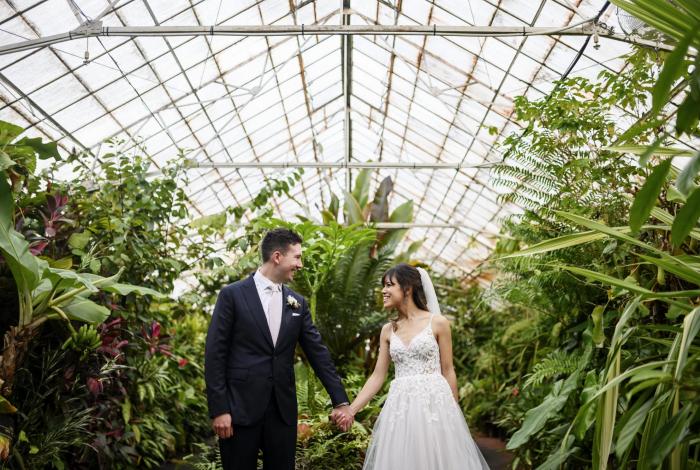 "Meriki was amazing in helping us create the perfect ceremony. Everybody kept telling us how lovely it was! She was definitely the most organised of our vendors, gave us so many tips and things to practice, great sound system, wrote a beautiful ceremony and was just fantastic on the day. Highly recommended!"
~Sam + Matthew | Royal Botanic Gardens
Photo: Jesse Hisco Photo
Alice + James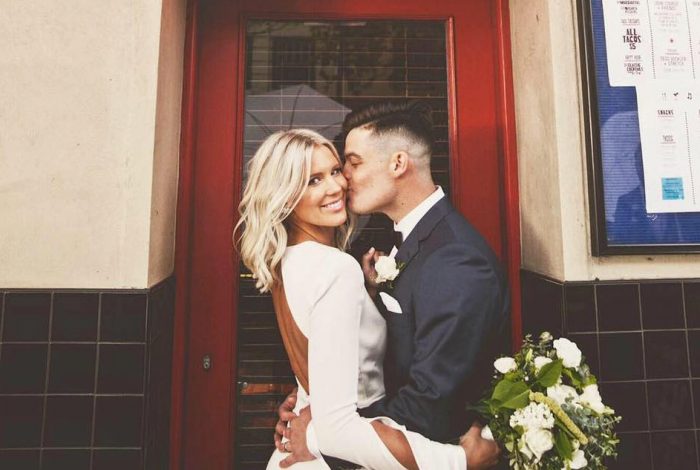 Our whole journey, Meriki has been absolutely amazing, from the first time we met to the ceremony, her level of profession and engagement exceeded all of our expectations.
Meriki, made it feel as though she had known us for years, her skills as a celebrant are truly fantastic. Not only this but she is a genuine and lovely person.
We could not have asked for a better person to help us tie the knot on our wedding day.
~Alice + James | Circa, The Prince Deck
Photo: Duuet Wedding Photography
Max + Pri
"Meriki is an outstanding celebrant who makes the entire audience feel at ease. She brings incredible energy and authenticity to her role. We were extremely happy with everything Meriki did for us in the lead up, on the day and post our wedding. We felt 100% comfortable at all times.
Thank you Meriki for helping to make our wedding perfect!"
~Max + Pri | Luminare
Photo: Jenna Faye White
Nicolas + James
"Words cannot express the delight you brought to our special day.
Your professionalism, passion and love for what you do shined throughout our ceremony. When we first met you, you were able to make us feel instantaneously. James and I got in the car and very casually said "yeah, we're picking her". Throughout the whole process, you made our wedding, OUR wedding. It was nothing like anybody else's ceremony because it was individualised. You were able to guide us throughout the process and make it enjoyable. You took needless stress away, which helped so much on the day. You always stayed in contact with us, which was comforting to know that we weren't just another job to you. Most importantly, the feedback we received about you from our guests was overwhelming. Never had I been to a wedding where people took note of this in such a positive way. That says it all, really.
Thank you for everything you've done. We will HIGHLY recommend you to anyone who asks."
~Nic + James | The Noble Experiment
Photo: Vlad Savin
Fergal + Lyndsey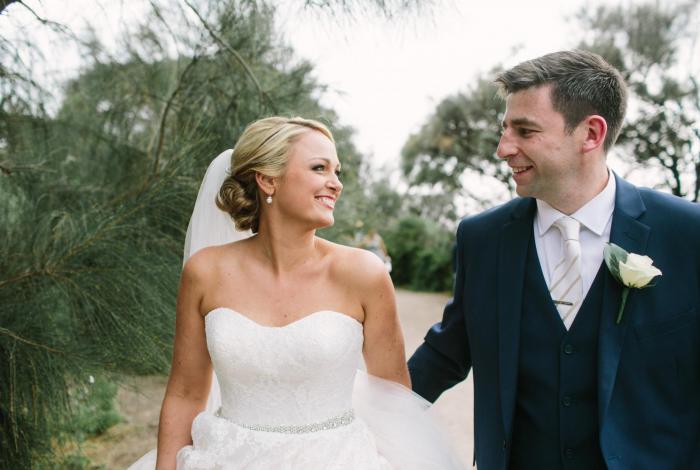 "Meriki was excellent from the get go.
At our first meeting we both left knowing that Meriki was the person we wanted to perform our ceremony, as she is as much a top person as she is a top celebrant.
She put us at ease, was always there to offer advice, and provided us with loads of advice and insight into how to construct vows and include some aspects of my Irish heritage into the ceremony.
Meriki's passion towards making a ceremony personal is exactly what any couple would want, and this passion came through in the ceremony that we had.
I have received so many comments from wedding guests, even weeks after the wedding, of how much they enjoyed the ceremony and how personal and special it was. This was down to Meriki and the ceremony that she put together for us, as well the way she delivered it on the day.
Both Lyndsey and I are so grateful for everything. We could not recommend her more."
Fergal + Lyndsey | Sandringham Yacht Club
Photo: Anitra Wells
Tran + Damon
"Thank you, Meriki, for marrying us in exactly the way we wanted.
You listened to our story and put it together so perfectly. We are so impressed with your effort.
From our very first meeting to after you have pronounced us as husband and wife, you went above and beyond your duty to help. It's obvious that you are extremely experienced in what you do but what's more evident is that you really cared about your craft. Your passion, attention to detail, joy and positivity gave us confidence in leaving absolutely everything in your hands. And did you deliver! Our ceremony was filled with laughs and happy tears from everyone.
Thank you again Meriki, specially for accommodating last minute changes.
Superb! 11 out of 10!"
Tran + Daymon | The Grand Hyatt, Melbourne
Photo: Alli Oughtred Photography
Alexis + Ben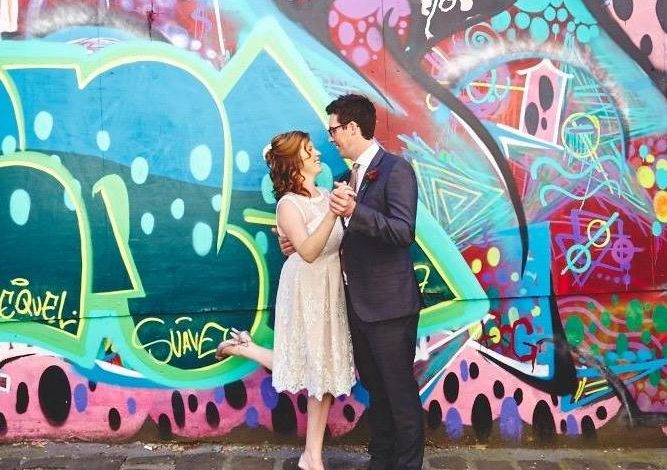 "My new husband Ben and I would like to sincerely thank Meriki for her very professional, warm and enthusiastic support as our marriage celebrant in February 2017. Her organised, sensitive approach means we have no hesitation recommending her for any couple or ceremony.
From our very first meeting Meriki listened to and guided us brilliantly - we walked away with lots of ideas and resources and knew what we needed to start planning. Meriki also set us at ease by listening to everything we wanted, clearly communicated the process, and showed that she completely understood how to handle the plans and crowd for the big day. As well as being completely efficient and reliable, she always appreciated the importance, excitement and fun of preparing for marriage.
Because of the way our ceremony had been planned, on our wedding day we felt relaxed and yet able to fully experience the emotions of the special moments. We have also received an overwhelming number of compliments from family and friends about how beautiful our ceremony was.
Thank you Meriki!"
~Alexis + Ben | The Boathouse Maribyrnong
Photo: Michelle Jami
Ange + Steve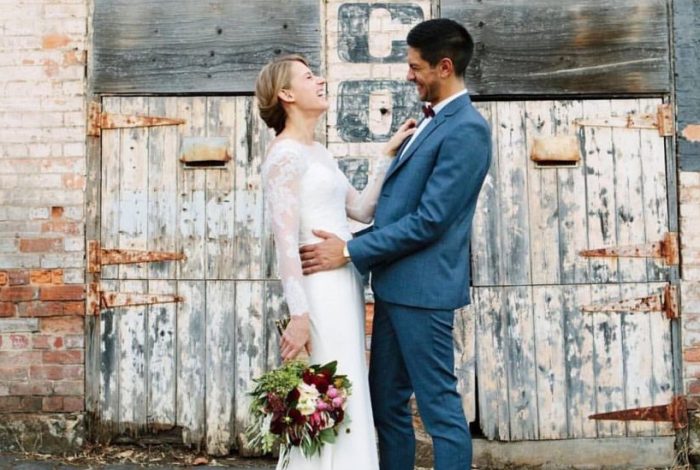 "Meriki officiating our ceremony was one of the best decisions we made at our wedding! She is both fun and professional. Also super organised and kept us on track. Our guests had nothing but wonderful things to say about how our ceremony was conducted.
We'd definitely recommend Meriki to other couples."
~Ange + Steve | Abbotsford Convent
Photo: Stephanie Bailey Photography
Michelle + Joe
"Gosh, what can I say, Meriki is amazing!
After she was recommended not once but twice there was no other choice but to meet with her, here we realised how passionate and informative she was. We immediately felt connected with her and that she really understood what we wanted from our ceremony. Throughout the process she was patient and helpful. On the day so many of our guests commented on how great she was during and before the ceremony directing people and assisting the groom. She was able to portray our story exactly as we wanted and we couldn't ask for a better celebrant. Such a beautiful person, thank you so much!"
~Michelle + Joe | Werribee Mansion
Photo: T-One Photography
Caroline + Geoff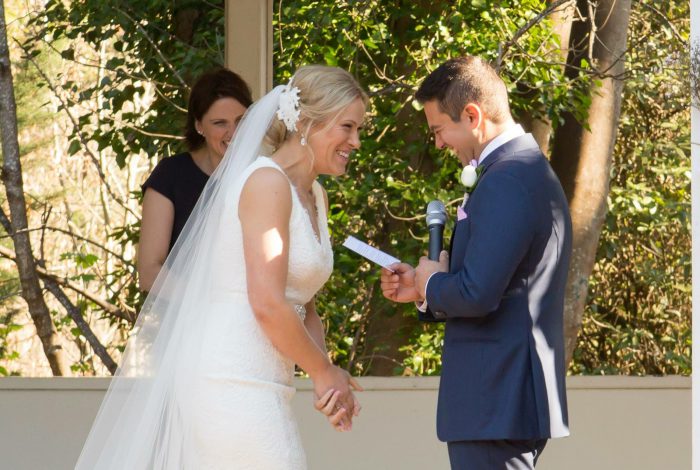 "After seeing you work your Civil Celebrant magic first hand at a friends wedding it became clear how you were going to be instrumental in creating an effortless and personal ceremony.
So many of our guests commented how ours was the best wedding they'd been to. They said how you truly captured the essence of who we are in the most natural way, and we cannot agree more. We are still so overwhelmed at how you created such an amazing atmosphere at our wedding Meriki. From the moment we met to dicuss our wedding to the rehearsal even to now after… we knew you were the right person for us…we loved your organisation and attention to detail, all with the warmth of a dear friend. Organising a wedding from two states away also could have been problematic but with your level of care and consideration for every detail… you made it a breeze for us. We are forever grateful for the preparation which you took in creating such a personalised ceromony. It is so clear how much you love what you do and that passion comes through in every inch of your work. We are so lucky to have found you. You truly helped make our day nothing short of amazing..and can fault not one thing you do. We can only say to anyone looking that you are the ultimate in creating a perfect wedding. With so much love and thanks, Geoff and Caroline Aro xoxo"
Caroline + Geoff | Marybrooke Manor
Photo: Dreamlife
Natalie + Josip
"Our big day has come and gone and now all we have are the beautiful memories created on the day. The most significant and memorable of them all was our ceremony! Words cannot describe how perfect, personal and emotional it was with a little humour too ;o)
Meriki, you honestly are the best celebrant we could've had to officiate our ceremony. You made us feel relaxed and so comfortable that the whole ceremony was able to flow so naturally. I cannot begin to tell you how much our friends and family adored you and thought the ceremony was the absolute highlight of the day, as did we of course! We even had a couple at our wedding that are getting married with a priest next year in feb, who are honestly considering a celebrant now after witnessing our ceremony with you. A lot of our guests commented on the fact that they loved hearing about our journey as a couple and really felt the love and happiness between us on the day.
Thank you, thank you, thank you from the bottom of our hearts for every part of the journey shared with you."
~Natalie + Josip | The Convent Gallery Daylesford
Photo: Cam Grove Photography
Christina + Chris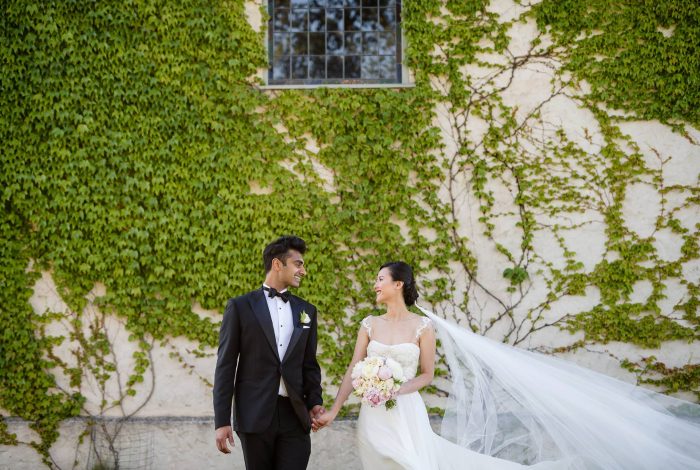 "Meriki you were wonderful to work with, and Chris and I would like to thank you again for officiating our ceremony! We were so impressed with your professionalism, but it takes more than that to be a good celebrant, and you were amazing! You were so warm, friendly and approachable, guiding us kindly each step of the way with advice on what to do for our ceremony and that's what made working with you such a pleasure. We couldn't have asked for a better celebrant!"
~Christina + Chris | Stones of the Yarra Valley
Photo: Jessie Hiscoe
Michael + Jess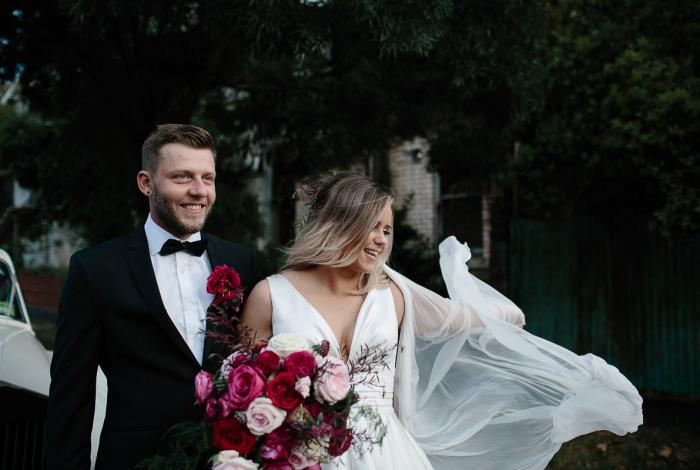 "Hi Meriki, Where do we start? Your enthusiasm, friendliness and professionalism throughout our contact from start to finish was amazing.
You made us both feel at easy and helped us along our wedding journey.
It was truly a wonderful day, and words cannot express how happy we were with your service. Feeling so comfortable and blessed to have had your kind presents around us on a night that was so magial and we will never forget it.
Thank you so much for everything. We feel very lucky to have had you as our celebrant."
~Michael + Jess | Woodlands House
Photo: It's Beautiful Here
Channy + Danijel
"Meriki, we are so grateful to you for making our wedding ceremony perfect.
From the first day that we have met you, we felt so comfortable with you.
You really have exceeded our expectations in making sure that we are happy with everything whilst
providing us with advice and answering all the questions we had.
From the bottom of our hearts, Thank You!!"
~Channy + Danijel | Tatra Receptions
Photo: Will Chao Photography
Rhabeka + Nathan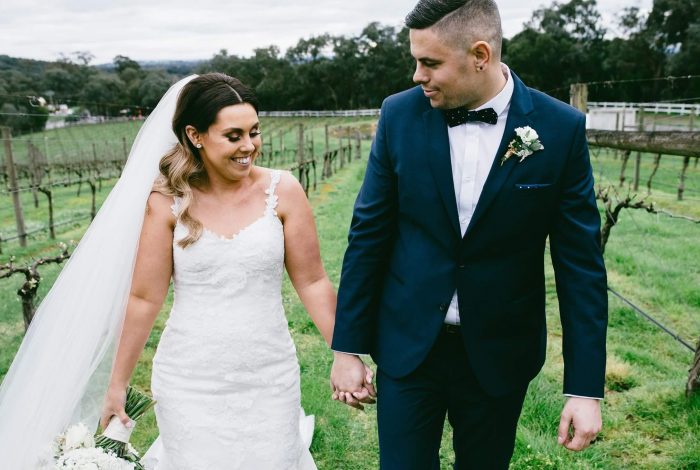 "Where do I start, from the moment Nathan and I met Meriki all those months ago in a little cafe in Essendon we knew then that there was no other person we wanted to officiate our wedding ceremony. We loved that Meriki personalised our ceremony to reflect our very own love story. Meriki had the most amazing suggestions on ways to incorporate our 18 month old son into our ceremony which is a moment we will cherish forever. Not only is she beautifully presented and spoken but beautiful inside to. Thank you from the bottom of our hearts. Nathan and Rhabeka Brundell x"
Rhabeka + Nathan | Potters Receptions
Photo: Ashley K weddings
Rachael + Nick
"Meriki is amazing!
She helped us write the perfect wedding ceremony, injecting our personality, humour and love in the whole day. The passion she has for her job came through in the warmth and sincerity of her delivery of our ceremony. All our wedding guests still talk about how it was the most honest, heartfelt and genuine ceremony they have ever witnessed. We could not have chosen a better celebrant. Thank you Meriki for making our day perfect."
Rachael + Nick | Yarra Ranges Estate
Photo: Sarah Godenzi
Katie + Liam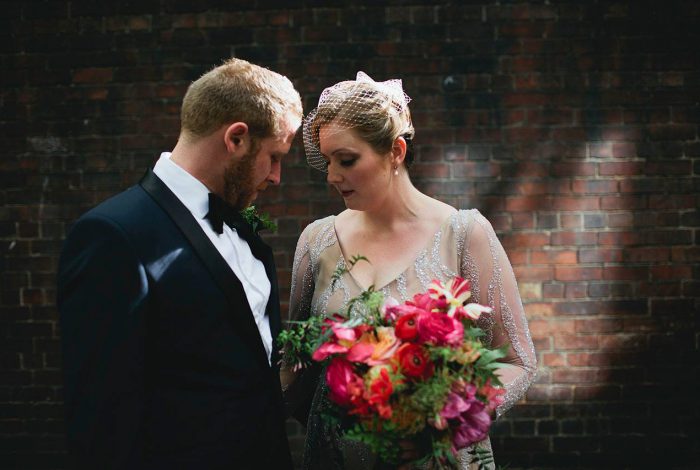 "When choosing a celebrant look no further than Meriki.
Not only is Meriki an amazing person, she is a personable and professional marriage celebrant. One meeting with her and you'll walk away thinking you have known her for years. Meriki is exceptionally organised and has everything planned and under under control so you don't need to worry about anything. She is an engaging, poised and beautiful public speaker. Katie and I could not recommend Meriki highly enough."
Katie + Liam | Fitzroy Gardens Conservatory
Photo: It's Beautiful Here
Candice + Jonathan
"I just wanted to send you a note to let you know how happy we are with the fantastic service you held.
It has been discussed many times since the wedding and I have already passed on your details to at least 3 other couples planing their big day. The one question I keep getting asked is "your celebrant!….where did you find that gem?" I'm sure its not too often that the celebrant is really noticed, let along commented on. We received comment after comment on your professionalism, class, humour and above all your ability to pick up on our 'feel" for the day and run with it. I had several female guests comment on your choice of outfit (to fit in with the setting) and note how refreshing it was to have a young female celebrant with just the right amount of authority. So thank you again, you fitted in perfectly and made the process simple and enjoyable from start to finish."
~Candice + Jonathan | Stones of the Yarra Valley
Photo: Blumenthal Photography
Jacqui + Andrew
"Dear Meriki, thank you so much for being the most incredible celebrant and making our wedding day PERFECT!
After deciding we wanted to have a surprise wedding it was very important to us that we found a celebrant who was going to enjoy this exciting process as much as we would. We wanted someone whom we could laugh with, cry with and share in what would be the next chapter of our lives. You delivered all this and more! You made us feel so comfortable and excited, we knew from our first meeting we had found the perfect celebrant. We enjoyed many laughs with you and felt like we had known you for years! Your attention to detail was impeccable, no job was too big or small and we didn't have to worry about a single thing. You always promptly replied to emails, returned phone calls, and made sure we had all the paperwork required for the legalities to run smoothly. You are one of a kind and we would highly recommend you to anyone without hesitation. We are so glad we found you and can't thank you enough for making our day nothing other than perfect! Love Jacqui & Andrew"
~Jacqui + Andrew | Fenix Events
Kristi + Chris
"Meriki, we cannot thank you enough for conducting the perfect garden wedding ceremony for us. Every interaction with you leading up to the wedding was enjoyable and stress free and we knew that you would go above and beyond to make sure the day ran smoothly… And that it did. You have a very calming presence and from the first time we met, we knew it was easy to trust you with such an important task – conducting the most important day of our lives. When my dad made his speech at the reception, he made sure to thank you (despite you not being there) and the reaction from our guests was one to remember. They broke out into a loud applause, so we know they agree with us that you were absolutely fantastic. Thanks again Meriki."
Kristi + Chris | Yarra Valley Estate
Photo: Paul McGinty Photography
Adele + Dave
"I wanted to thank you for what was a perfect and memorable ceremony.
It was everything we wanted and more. You where so professional throughout the whole process and ensured everything leading up to our big day and on the day went smoothly. We continue to get feedback on how wonderful you where and we knew as soon as we met you, you where what we wanted in a celebrant. You made us feel calm and prepared, especially Dave while waiting on a certain VIP guest to arrive…You told our story perfectly and we can not thank you enough. The biggest compliment of all is that we now have people who attended the wedding requesting your service and have no hesitation in continuing to recommend you. (Having seen some celebrants recently we know we chose the best!)
So with all our heart thank you, you helped make it the most perfect day we could imagine."
Adele + Dave | Torquay
Photo: Loco Photography
Aleisha + Umberto
"We just wanted to say a huge thank you for everything.
From the moment we met you, we knew that you were perfect for the job. You have definitely found your calling in life!! Our meetings were always enjoyable, which made it much easier for us to relax and open up to you about our relationship. The day was absolute magic and we are so happy with the final product which was our wedding ceremony. We have had so many compliments on how beautiful the ceremony was, and guests kept commenting how fantastic you were. We are so proud that we were able to have a ceremony that reflected us and our relationship, and we wouldn't have been able to do it without you!! We hope that you were able to enjoy our day as much as we did, thank you for your help, your patience, and most of all your friendship."
~Aleisha + Umberto | The Little White Chapel
Photo: Nick Harding
Hilary + Ben
"The moment we met Meriki we were blown away with her warmth; which is such a crucial element for a celebrant!
But beyond this, we felt so assured by her organisation (she was extremely thorough in her preparation/getting to know us/planning our ceremony). On the day her ability to balance her friendliness and genuine love for her job with the important elements of managing the crowd and making sure the ceremony runs as smoothly as possible, was pretty damn awesome.
Thank you so much Meriki, without you, our ceremony wouldn't of been the same.
What can I say – you were absolutely incredible. Everything we could of asked for. We had SO many people say you were the highlight of the wedding and we couldn't agree more. There are so many things we could compliment you on, your warmth, your professionalism, your skill.
YAY we're married!!!!!"
~Hilary + Ben | Dookie College
Photo: Jeannine Tan (Candid Captures)
Lisa + Borce
"We booked you before we'd even met you after reading your numerous glowing testimonials.
We are so glad we did! We had so many guests tell us it was the best ceremony they'd ever been to. A few had wished their ceremony was like ours when they got married! Everyone loved how unique and personal it was. Your ability to keep 8 flower girls and page boys attention at rehearsal was truly amazing! The ceremony was such an effortless process with your guidance. You are a true professional and were so lovely to work with. We would highly recommend you to everyone.
I also have to share with you what my friend said about you. She said she has been to a lot of weddings and has seen a lot of celebrants. You are the best she has ever seen. She said you were lovely and that she could tell you genuinely love being a celebrant.
Its not a job for you. It's a vocation. Thanks Meriki"
~Lisa + Borce | Royal Botanical Gardens Melbourne
Photo: Epic Photography
Sarah + Tyson
"We wish to thank-you for the wonderful job you did officiating our ceremony back in January!
We couldn't have been more thrilled to have you be a part of our special day.
We have received many compliments on the ceremony and have had several people comment and ask for your details, one being a wedding planner! So you obviously smashed it!"
~Sarah + Tyson | Tonimbuck
Photo: Jerry Ghionis
Justine + Brent
"Could not have been happier with the exceptional service that Meriki provided us.
We are extremely grateful and fortunate that we chose Meriki to conduct our service. We had many compliments from our guests on the wonderful ceremony and professionalism of our celebrant. Meriki was highly organised and hardworking. She was able to help us construct a meaningful ceremony that was personal to us and made the whole process easy. We had complete confidence in her from start to finish. We would certainly recommend Meriki to anyone looking to get married! Thank you so much for making our special day a great success."
~Justine + Brent | The Willows
Photo: A Touch of Flash Photography
Lucy + Shaun
"Thank you Meriki for conducting a wonderful ceremony. Shaun and I loved every minute of it!
The rehearsal was very helpful and your guidance was much appreciated. Several bridesmaids commented on this, as in their experience other celebrants had not provided such detailed directions. You were well organised and made our planning process a breeze – this was important to us as we were planning our wedding from London! I would not hesitate to recommend you to my friends!!
Thanks again for helping us celebrate one of the most important days of our lives!"
~Lucy + Shaun | Grand Hyatt Melbourne
Photo: Blumenthal
Laura + Dean
"Meriki you made the whole 'getting married' thing so easy!
Our ceremony was so perfectly personalised. The story of us was such a beautiful touch – our guests loved learning more about our relationship and they all commented on how much our wedding was so 'us'. You were so calm, organised and well presented on the day – everything was perfect, beyond my expectations and just brilliant! You were so helpful, supportive and intuitive throughout.
Thank you SO much!"
~Laura + Dean | Montsalvat
Photo: Gavin Dean
Isabel + Pedro
"Thank you Meriki, you are such a wonderful & bright person.
You made our ceremony the most memorable part of the day for us and it will definitely be the one moment in the whole of our wedding day that we will never forget. From the first time we met you, we knew you were the one who would make our wedding ceremony a memorable one. The vibe we felt from you was one of warmth and genuine interest. We felt so comfortable and just knew that finally, this was one part of our day that we didn't have to worry about. Your kindness, patience and beautiful soul made the whole 'legal' process of getting married actually fun! Once again, thank you for all your hard work in helping us to achieve such a successful wedding. It was an amazing day because of you. Our greatest thanks."
~Isabel + Pedro | Florian Receptions
Photo: Finesence Photography
Maree + Mike
"Having Meriki as our celebrant was like having a close friend marry us.
Meriki took so much time getting to know us and our story, and it showed! Our guests raved about how personal and unique the ceremony was and how professional and organised Meriki was. Meriki, the ceremony is after all the most important part of the wedding and your dedication and general loveliness made it the absolute favourite part of our day! I cannot recommend Meriki highly enough as a celebrant and hope many more couples have the luck to have Meriki as their celebrant!"
~Maree + Mike | Melbourne Town Hall
Photo: Chris Reid Photography
Aysha + Stuart
"We couldn't have been more thrilled in having you as our wedding celebrant.
Every meeting with you was a pleasure and your kind nature, fun personality and sense of humour made the preparation process fun as well. You wrote our "story" beautifully and we loved how flexible & patient you were when we were writing our ceremony with you. You conducted our ceremony effortlessly and with such warmth. All of our guests commented on how warm you were and how well you presented the ceremony. We would recommend you to anyone. Our warmest thanks."
~Aysha + Stuart | Royal Botanical Gardens Melbourne
Photo: Eric Ronald
Gemma + Jeremy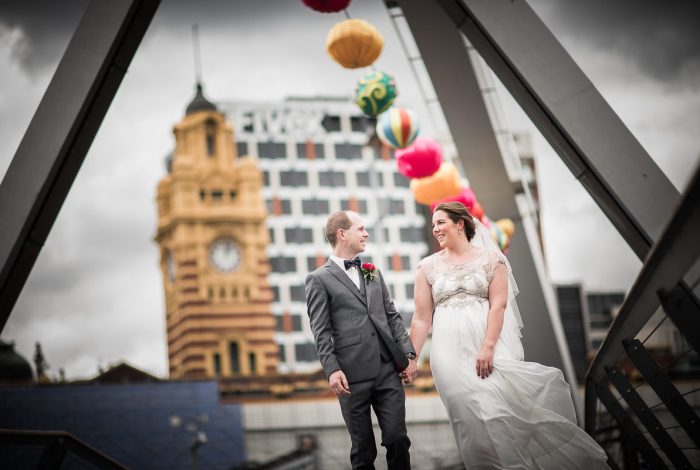 "From the first moment we met Meriki we knew that we wanted her to be our celebrant.
At our subsequent meetings we felt like we'd known her for years!
Meriki did a great job preparing our ceremony for us and we were given plenty of sample ceremonies/vows etc. to read through to make sure we chose what was right for us.
Our ceremony was perfect. Meriki was very professional and set the perfect atmosphere on the day. She even provided a special treat for the children involved in our ceremony and our friends loved that our ceremony included the story of our relationship from the very beginning.
Meriki exceeded our expectations - we really couldn't have asked for any more."
Gemma + Jeremy | The Langham Hotel
Photo: Passion8 Photography
Denise + Mark
"Finding you was like finding a real treasure Meriki!
From the moment we met you we felt a true connection and had no doubt that you would perform a truly memorable & meaningful service for us. Your infectious smile, cheerful manner and friendly disposition made it feel as though it was a dear friend officiating at our wedding, rather than a stranger found online. Your understated presence ensured that the focus was on the two of us. We have been to other weddings where we felt that the celebrant dominated the ceremony to the detriment of the bride & groom. This was certainly not the case with you! Several guests commented positively on how lovely you were and how you conducted a touching & truly moving ceremony.
We were thrilled! Thank you so much!!"
~Denise + Mark | Ferntree Gully
Lauren + Eliza
"Meriki, thank you so much for everything.
Anyone thinking of using Meriki for your ceremony call her!!! She is professional, kind, caring, organised, personable and genuinely happy. She made the ceremony our own and we had many comments on how engaging she was. So from the bottoms of our hearts, Meriki, thank you for making our special day truly magical."
~Lauren + Eliza | Marybrook Manor
Photo: Bonavita Photography
Giovanna + Shane
"Thanks so much Meriki – our ceremony was just perfect, and exactly what we hoped for.
Your advice and help through the planning was very much appreciated, and we have had lots of comments about how great the ceremony was – and the celebrant! We wouldn't hesitate to recommend you to others who are looking for a personalised, professional (but friendly and relaxed!), wedding ceremony."
~Giovanna + Shane | St Kilda Botanic Gardens
Photo: Tantari Photography
Erin + Dave
"Meriki was a truly fantastic celebrant!
She was warm, inclusive, incredibly well prepared and efficient – we didn't have to do a thing! She really made our day and so many people commented on her wonderful ceremony! I've recently been to some weddings that had truly average celebrants, so I now know how lucky we are! Thanks Meriki!"
Erin + Dave | Mt Duneed
Photo: Michael Cooney
Rebecca + Mitch
"Thank you so much for the ceremony that you put together for our wedding, it was beautiful and from what everyone tells us, not a dry eye in the house. Our story that you told was done so beautifully, we couldn't have chosen a more gorgeous and professional celebrant. Guests commented on how fantastic and lovely our lovely celebrant was for such a perfect day. We will always cherish the wonderful memories from our special day and we were so pleased to have you be part of it."
Rebecca + Mitch | Curlewis
Photo: Stephanie Newbold Photography
Cherie + Patrick
"Thank you so much for the journey you have taken with us.
You made our day so personal and "us" and delivered our day in the perfect way! Every step towards our special day that we took was filled with love and a special warmth from you. We knew after meeting with you the first time that we wouldn't have chosen anyone else to marry us! Your kind nature and commitment to making the day so personalised to us is what makes you so amazing! Thank you again!"
~ Cherie + Patrick | Oakridge Wines
Photo: Ben Swinnerton Photography
Harley + Belinda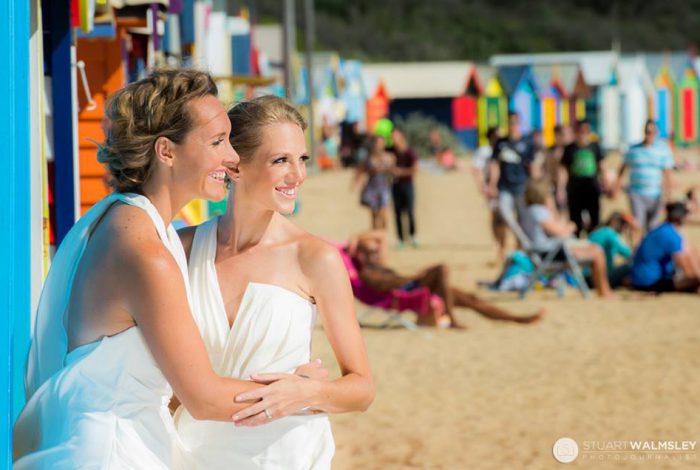 "Thank you Meriki for being an organised, energetic and experienced celebrant who was able to guide us to a successful wedding ceremony.
Meriki was the right balance of presenting ideas to make a wonderful and intimate celebration, but not pushy if we elected to add or omit anything suggested. We also traveled from Sydney so coordinated some of the details on Skype and email, Meriki was always very responsive and accommodating. We had a wonderful ceremony and wouldn't have done it with anyone else standing up there with us. Thanks Meriki and all the very best."
~Harley + Belinda | Little Blue St Kilda
Photo: Stuart Walmsley
Distinctive Photography
"As a professional wedding photographer with over nine years experience, I have worked with a vast array of marriage celebrants. These have ranged from the good, the abysmal, the inexperienced, the jaded, the professional and every so often, the outstanding. Meriki Comito falls into this last category and is by far, one of the most outstanding marriage celebrants I have come across. Polished and professional, friendly, articulate and prepared, I was very impressed with the way she handled the ceremony, the clients and their guests. I would also note that her P.A. systems worked perfectly with no distortion, feedback or poor signal from the radio microphone. This is rarer than you would expect! In short, I have no hesitation in giving Meriki my professional endorsement and recommending her to any person who is getting married."
~ Joel Clarke | Studio Director & Principal Photographer at Distinctive Photography
Catherine + Campbell
"Meriki was professional, warm and friendly at all times.
We had a lot of fun going through our 'story' and Meriki created a lovely ceremony around this. My friends and family commented on the great job Meriki did on our big day – we would highly recommend her. We really did enjoy the wedding day and your warmth, whilst being totally in control was just perfect for us. Great dress too – fitted in perfectly with the Gallery – You rocked it! Thanks Meriki and thanks for helping us celebrate!"
~Catherine + Campbell | Arc One Gallery
Jackie + Dave
"We would like to thank you for being so wonderful and making our wedding day amazing.
What a great day!! From our first meeting we really liked you and knew that you were the celebrant for us! We are so happy that we chose you to be a part of our wedding day. You are awesome and so very suited to your profession. Thank you for making the whole experience easy, fun and beautiful. Dave and I loved every moment of the ceremony. Thanks again Meriki – we love you!"
~Jackie + Dave | Fitzroy Gardens
Jenna + Chris
"We want to thank you for your absolute professionalism on our wedding day.
We could not have asked for anything more or less from you, we loved every minute of it.
Chris and I were overwhelmed with your kindness and generosity and many other people commented on your professionalism. Thank you for all your support, we will be recommending you to all of our friends and family."
~Jenna + Chris | Riva St Kilda
Photo: All About Love Photography
Ken Beever for Edna Brice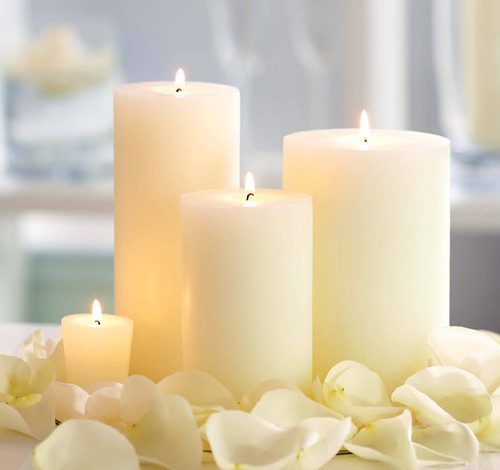 "….there was no need for words, the expressions on their faces told me everything.
They were glowing – the air was thick with superlatives – and every sentence began with 'Meriki'.
You had certainly made a very positive and lasting impression on many people that afternoon. Norma and Dianne, join me in saying thank you for creating such a memorable day. We all felt your professionalism and attention to detail were absolutely extraordinary.
I feel very fortunate to have had the opportunity of working with you during the planning stages of the 'celebration' and take this opportunity to thank you again for the time and trouble you put into accommodating our every wish."