Sarah & Tysons's Private Estate Rustic Wedding
Amy Deluca & her team at Blakes Feast catering, together with the styling brilliance of Georgie Campbell & The Marquee People created the most amazing space on Tyson's family property for the celebration of their amazing private estate rustic wedding.
The Meeting
Sarah & Tyson met whilst they were working as extras on a Bollywood movie set and clicked immediately, but spent their first few dates as self-appointed wing men when Sarah's sister & Tyson's brother developed an interest in one another. A fabulous friendship soon developed into something more serious, with Tyson & Sarah deciding to take the next step into becoming an official couple after a highly entertaining Super Mario Cart challenge!
The Vows
After his impressive Canadian Rocky Mountains proposal, Tyson stood before Sarah on their wedding day and declared "As soon as we met I knew it was something I had never felt before, as if I had known you my entire life", after Sarah, composed and absolutely exquisite in a Jane Hill gown, named Tyson as "the most generous, loving and captivating person I know".
Wonderful readings from Tyson & Sarah's sister's provided a warmth and joy that only comes from loving members of the family, before the newlyweds shared their first kiss as husband & wife to whoops & cheers from their thrilled family & friends.
The Photographer
I hope these amazing images by dynamic duo superstars Melissa & Jerry Ghionis give you a little bit of an insight as to how incredibly beautiful this celebration was!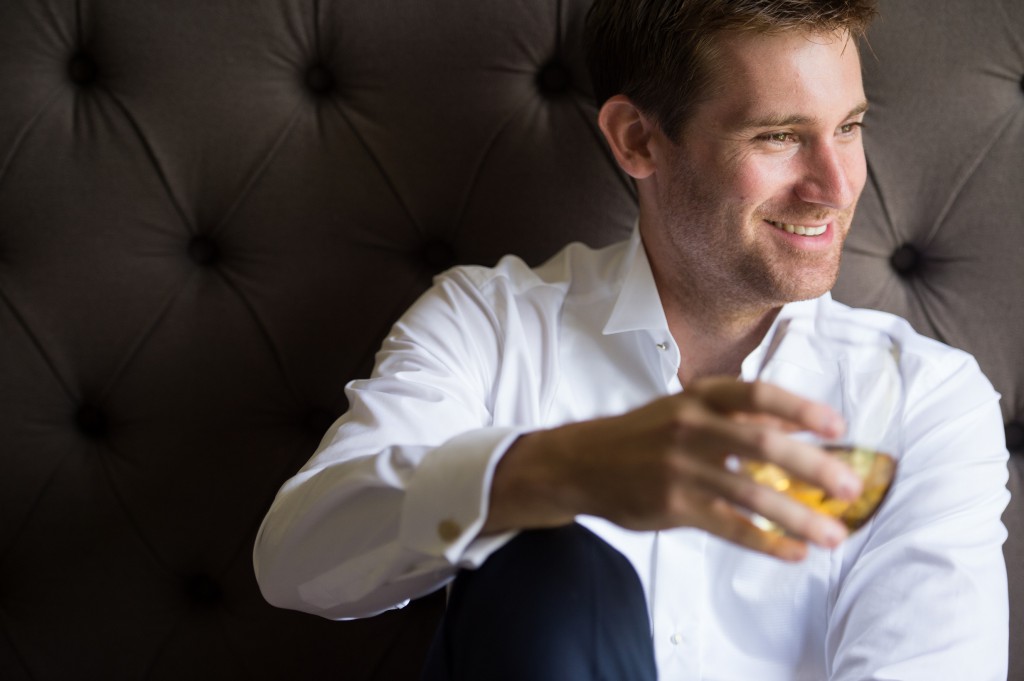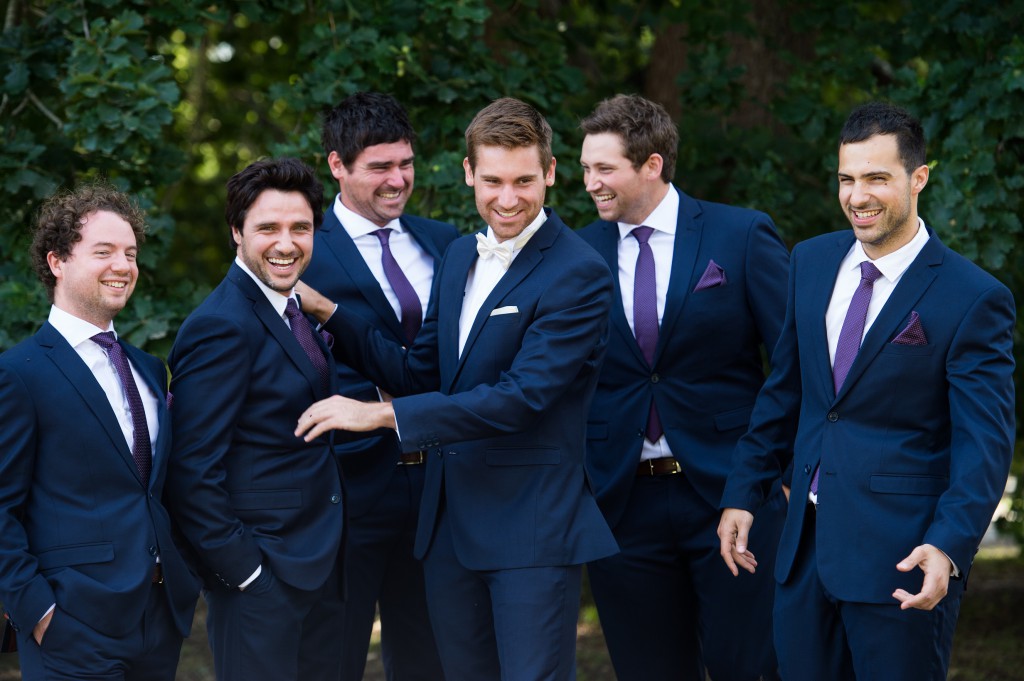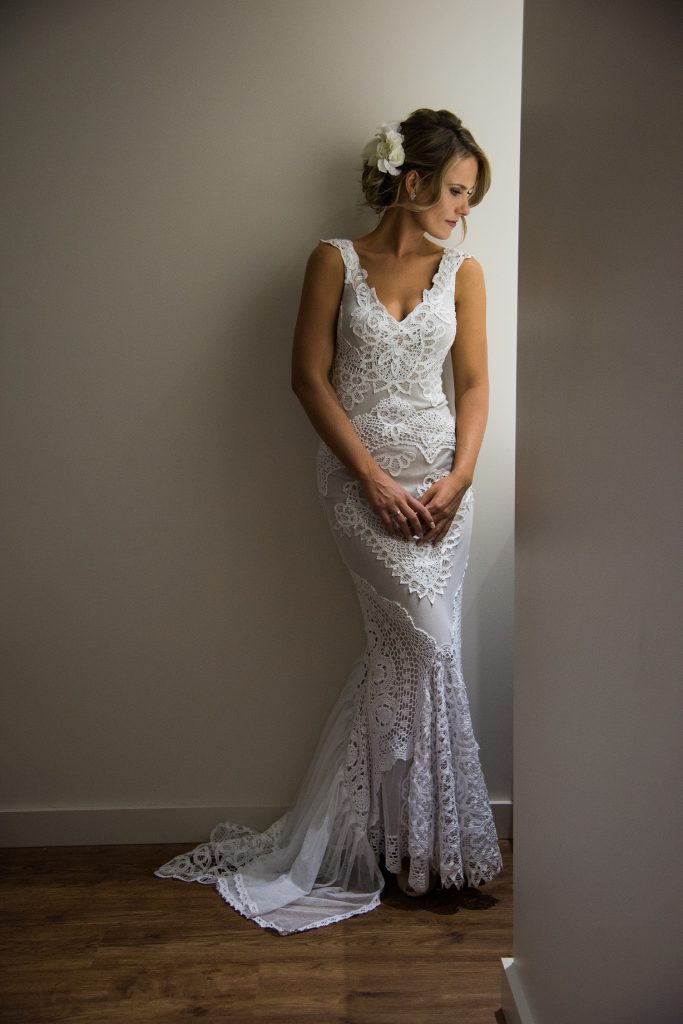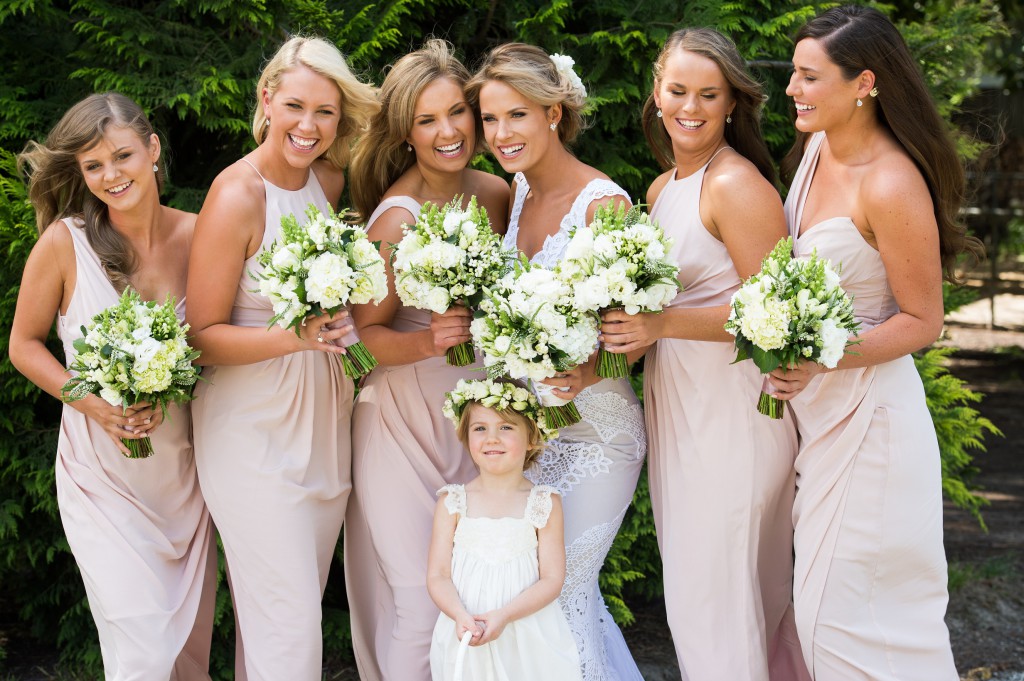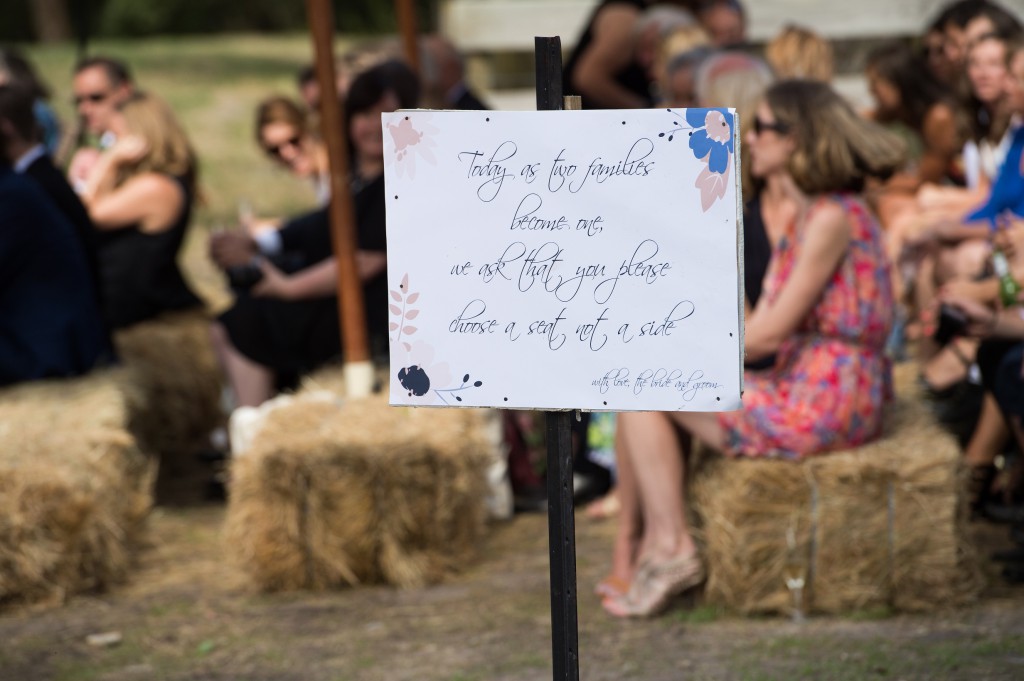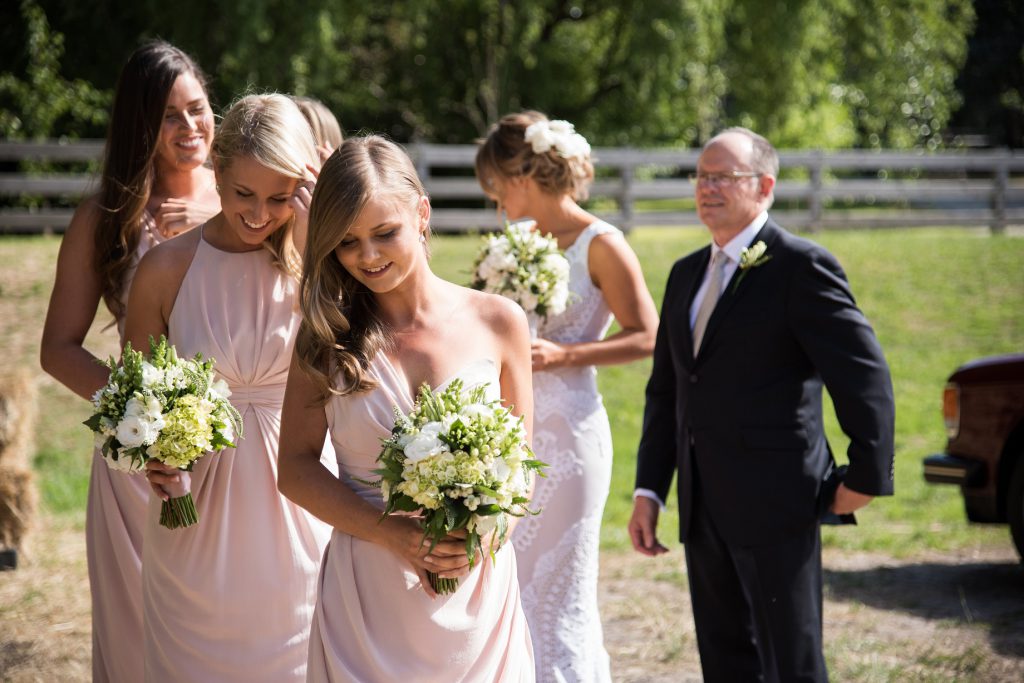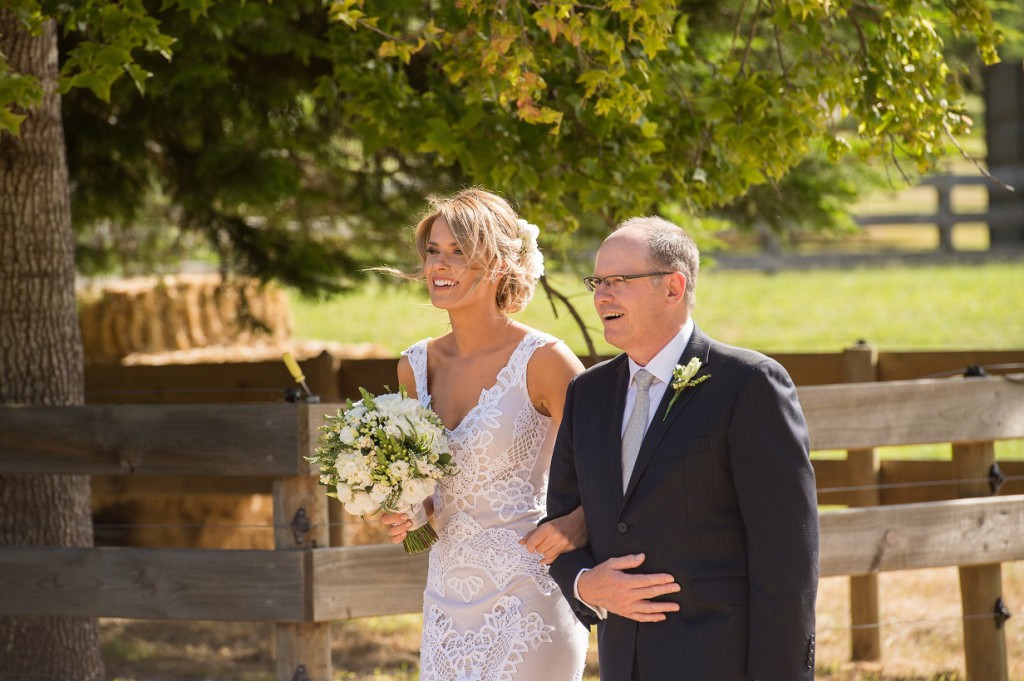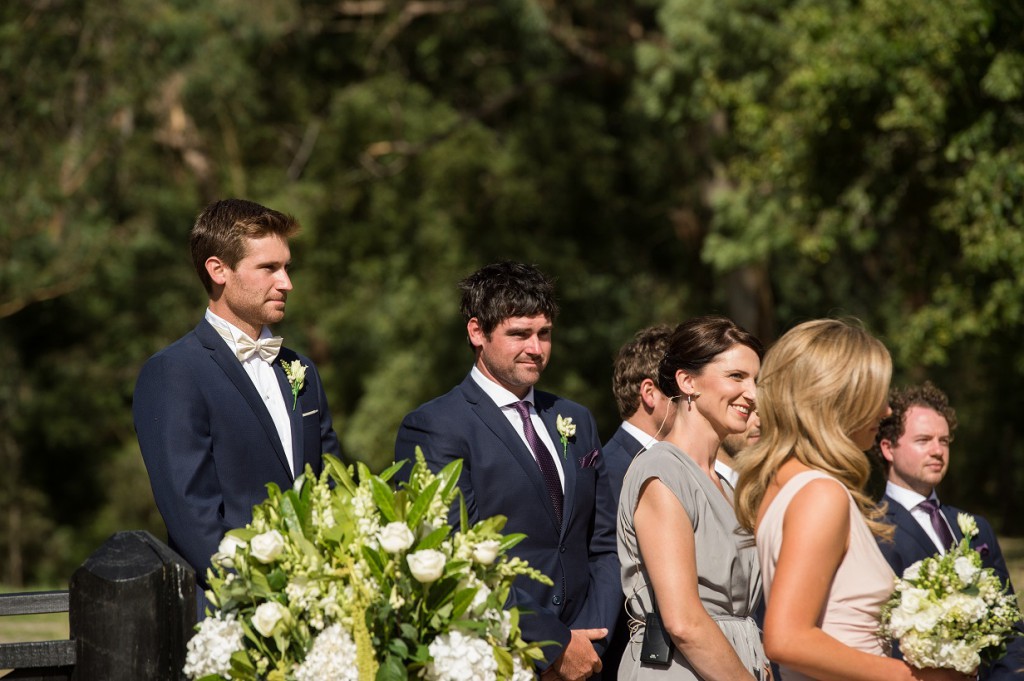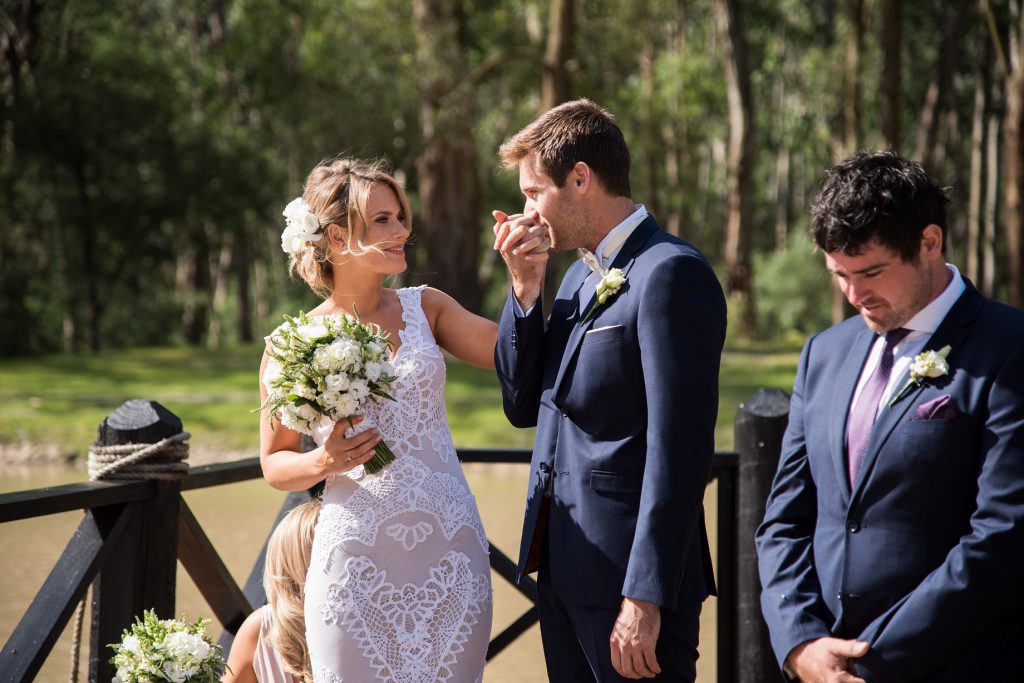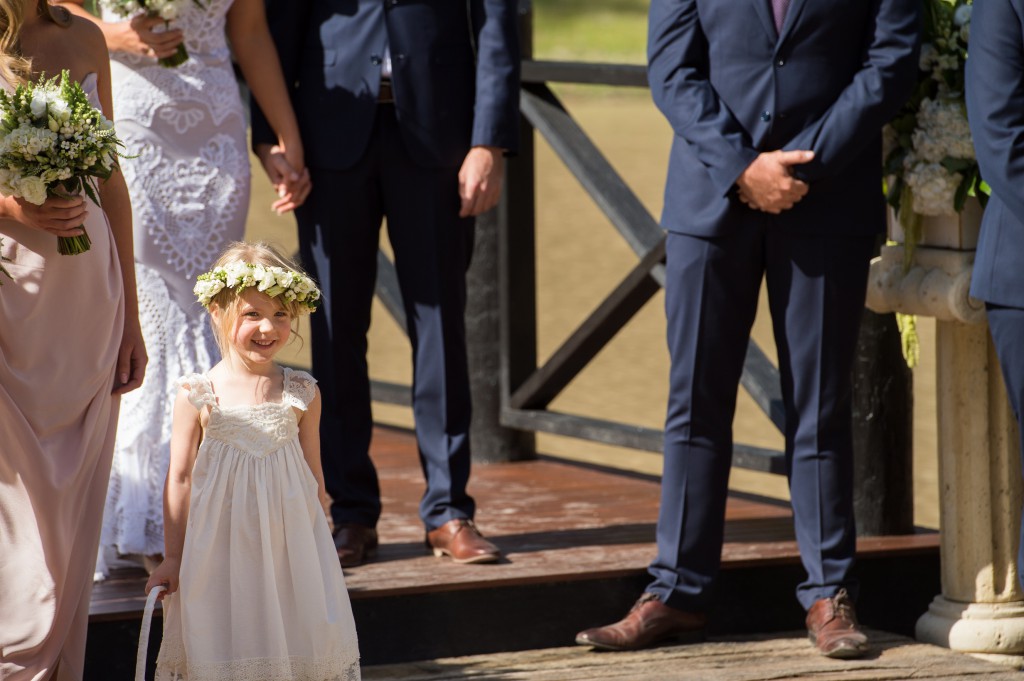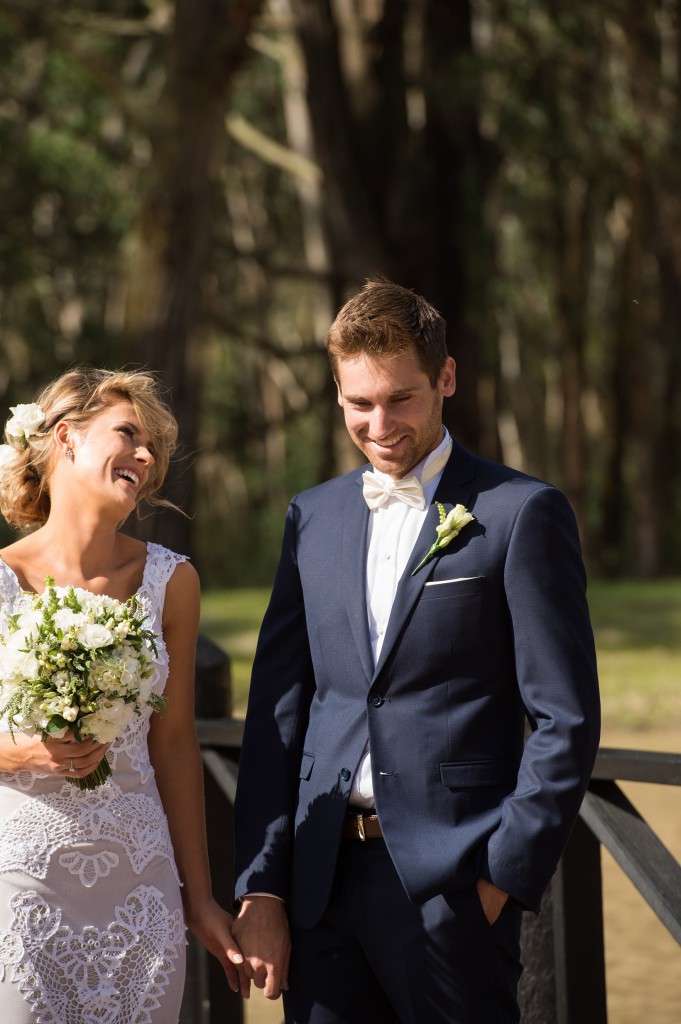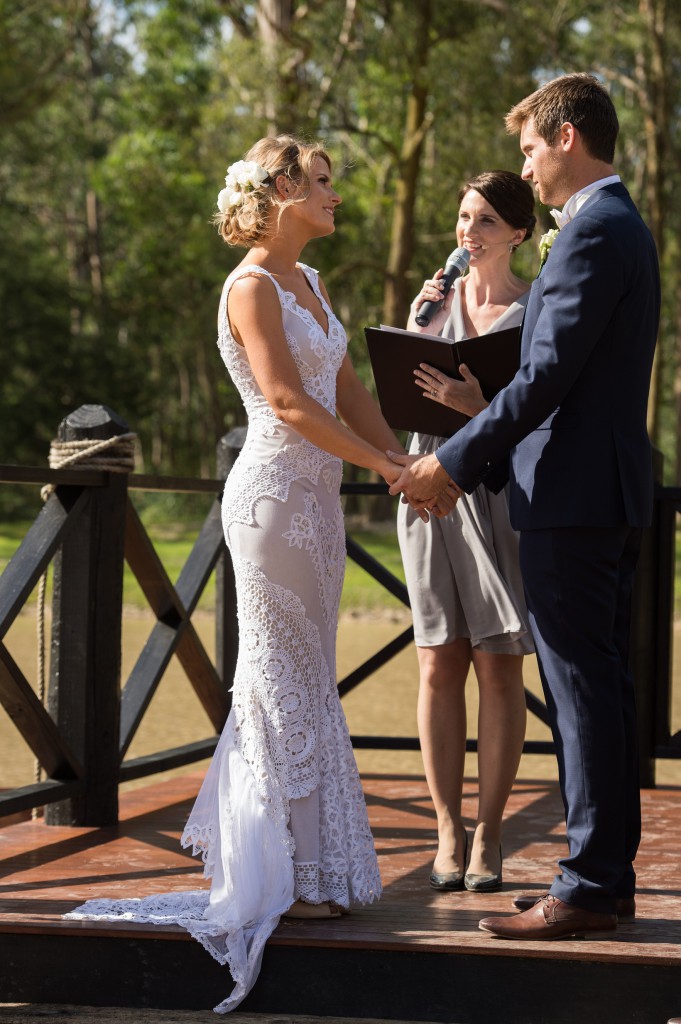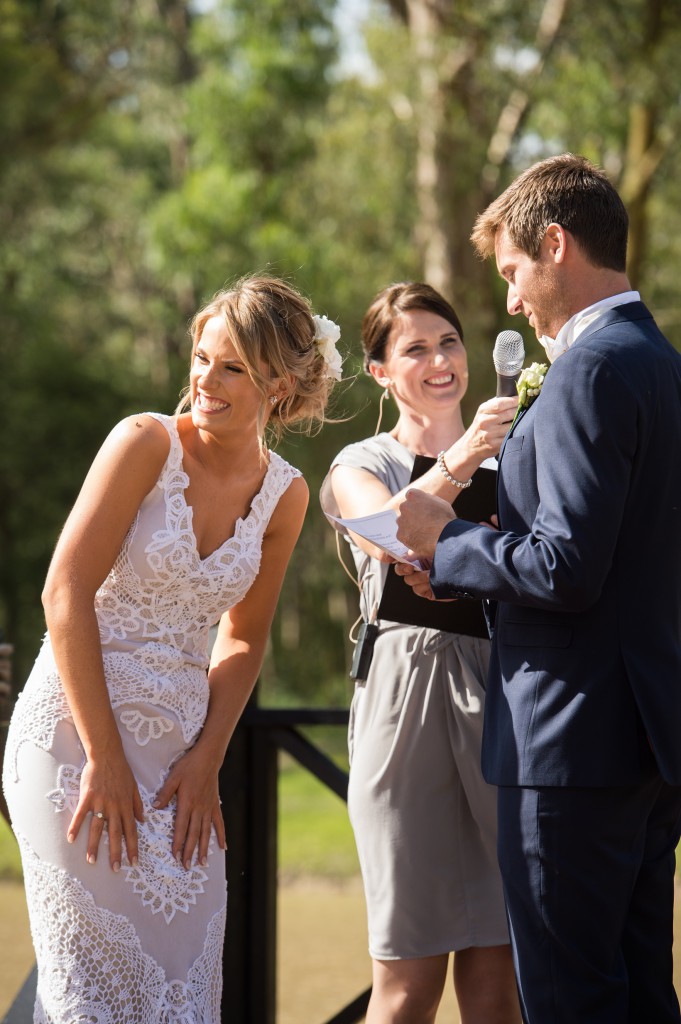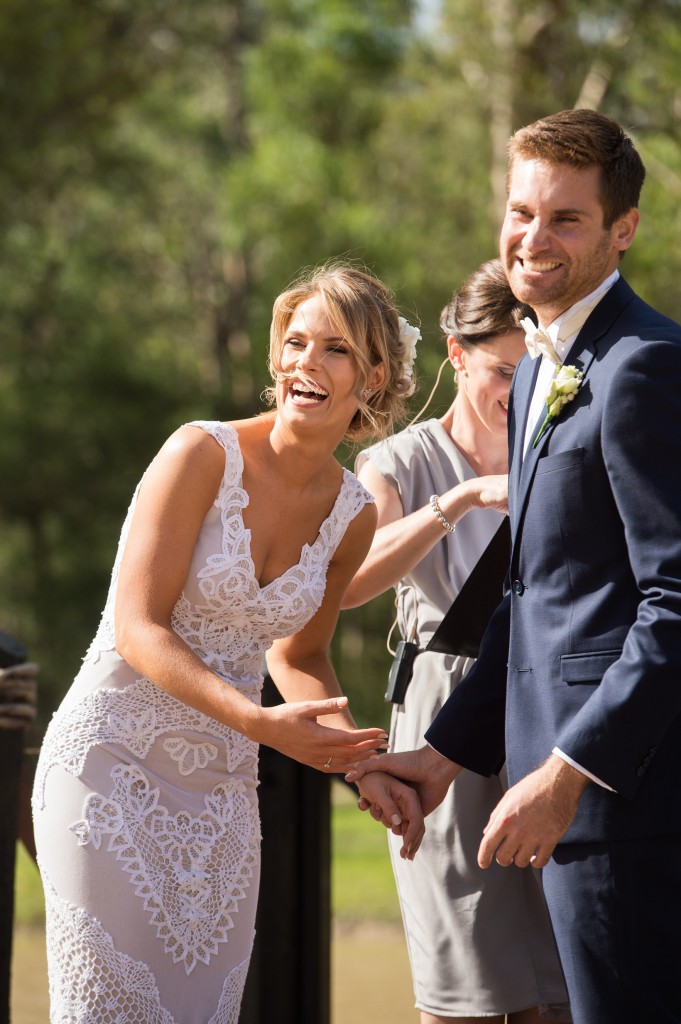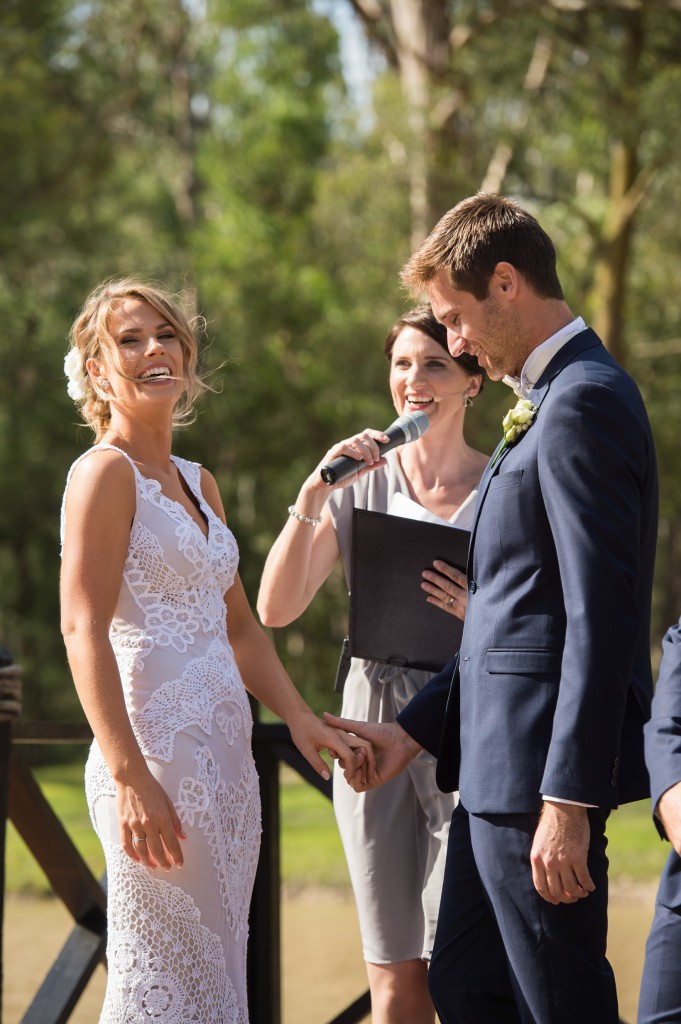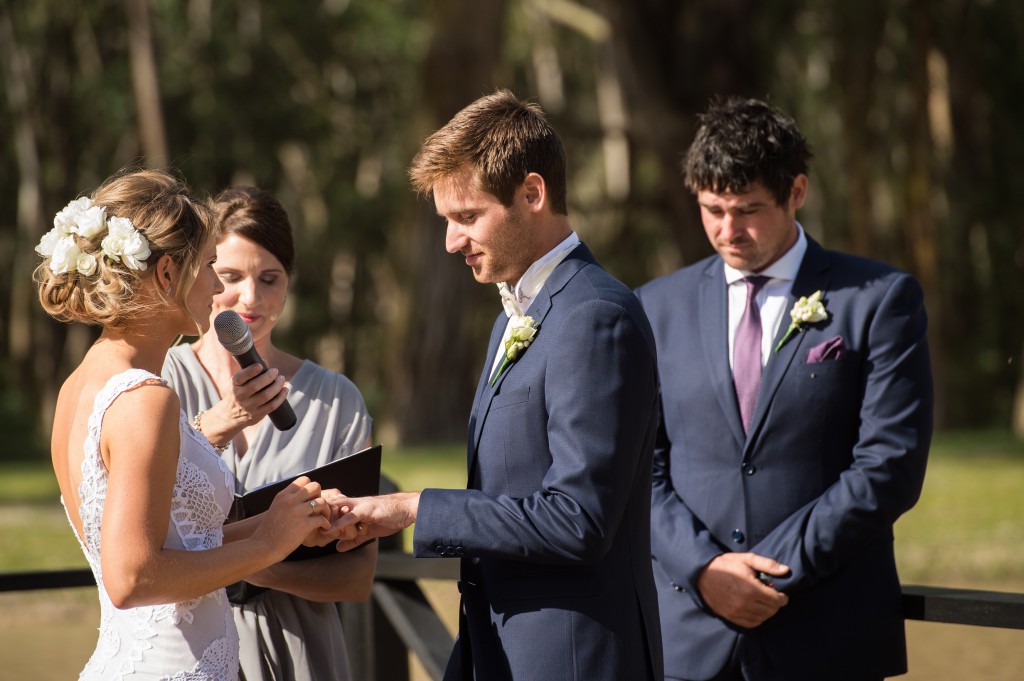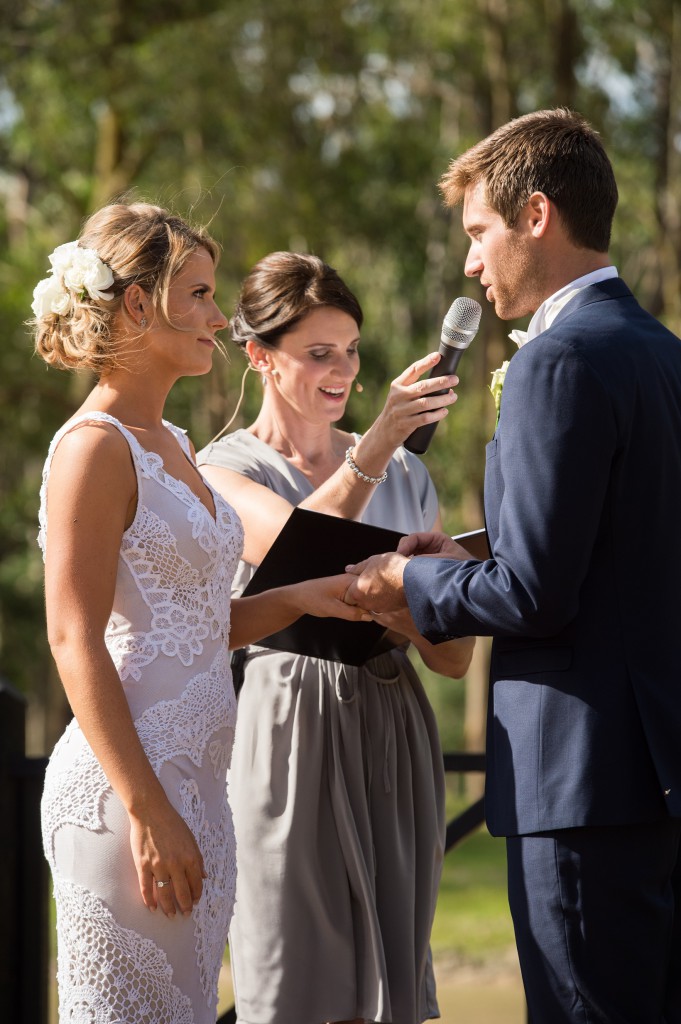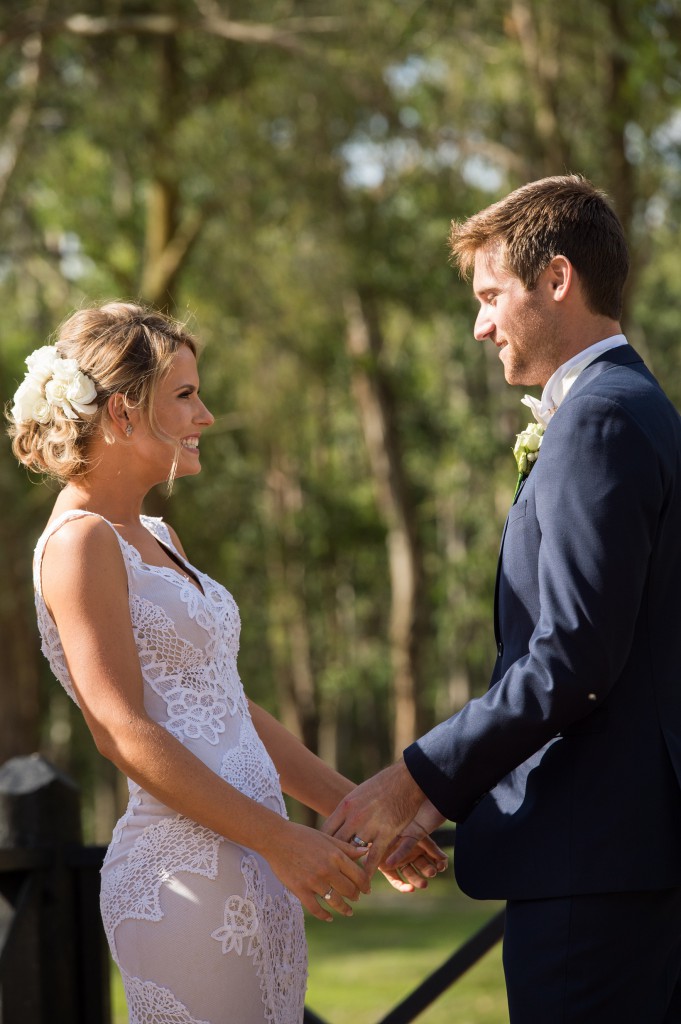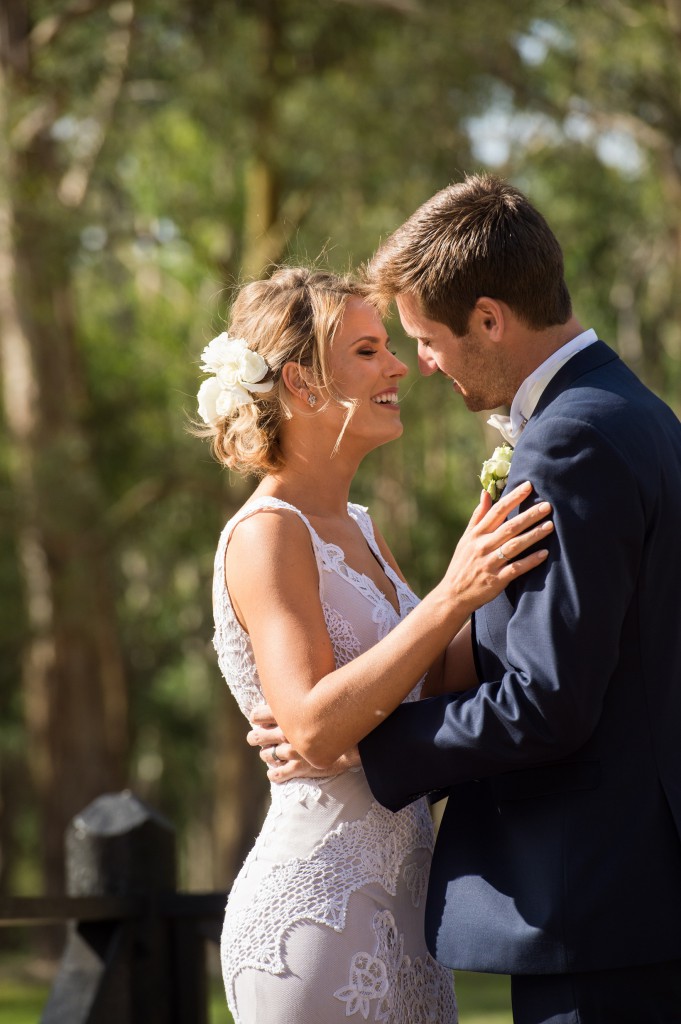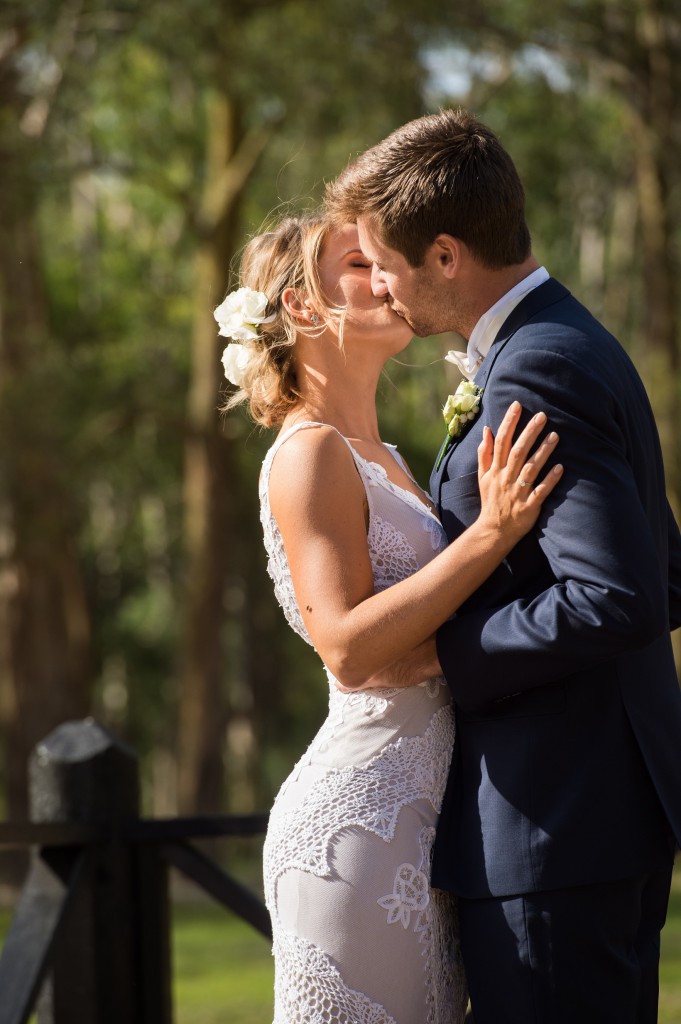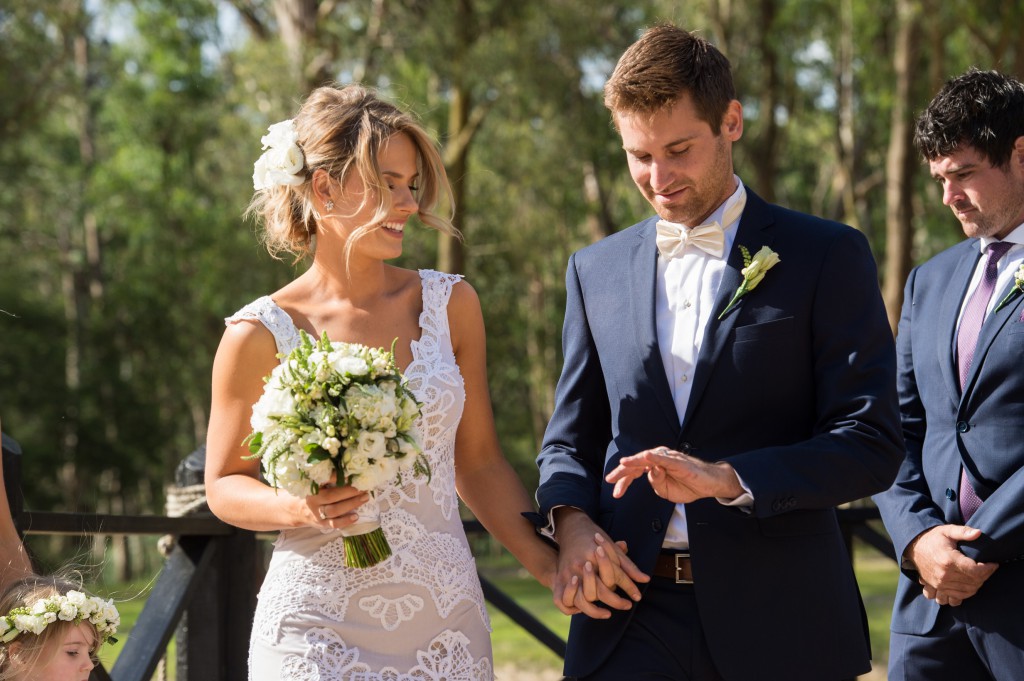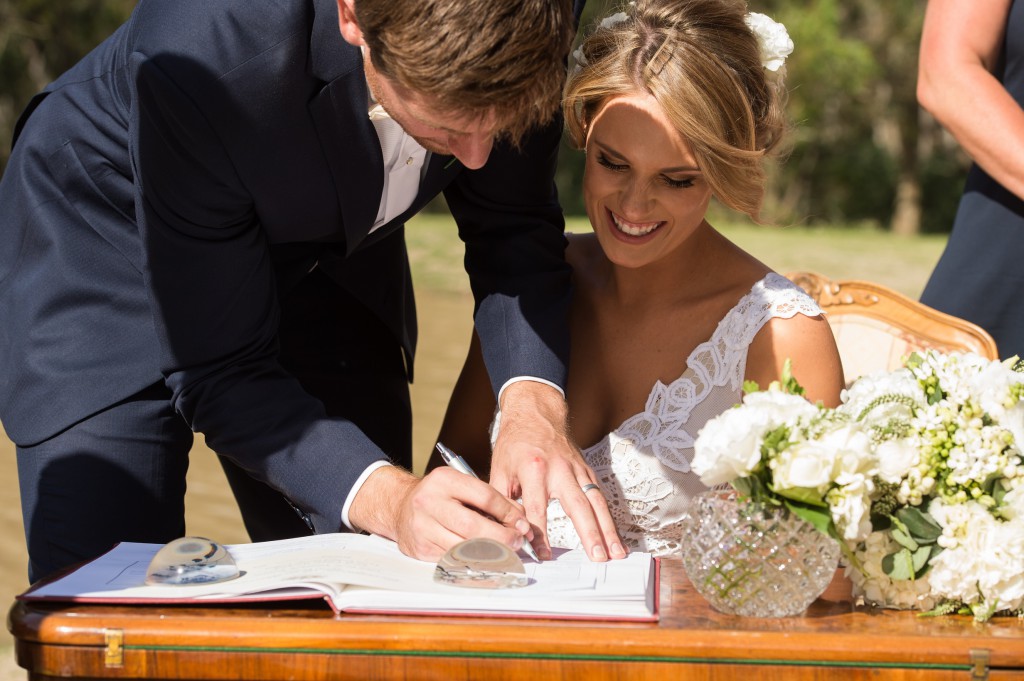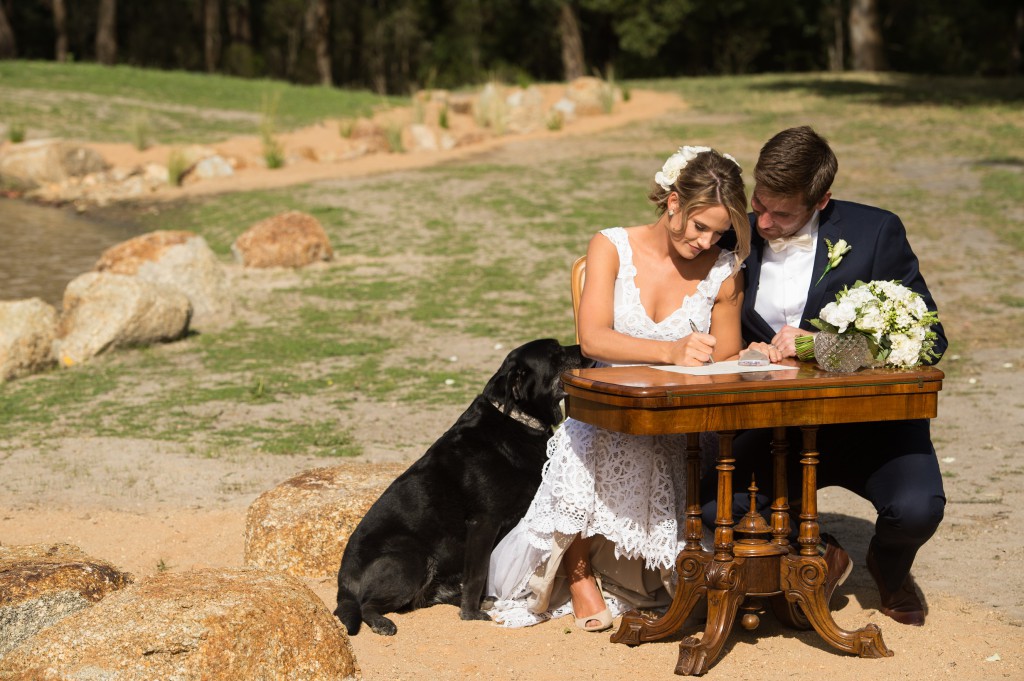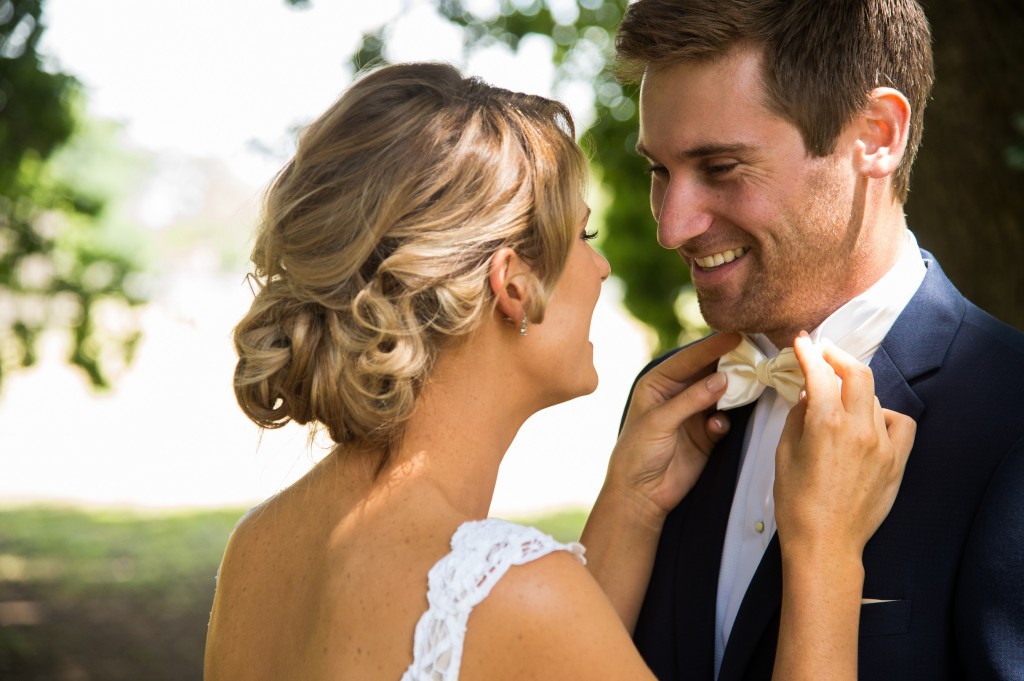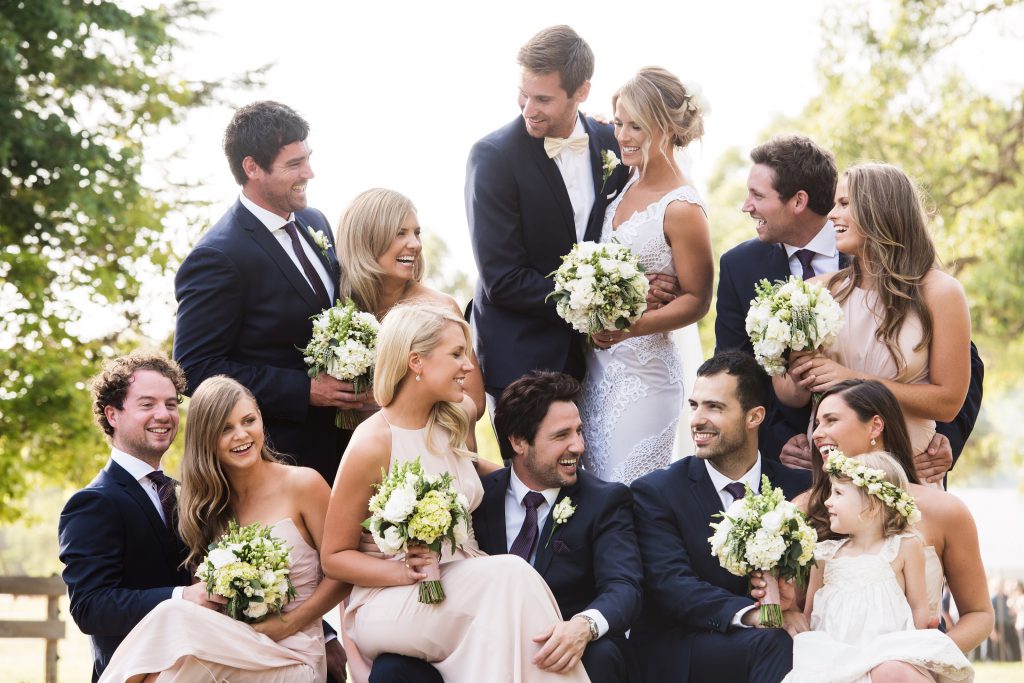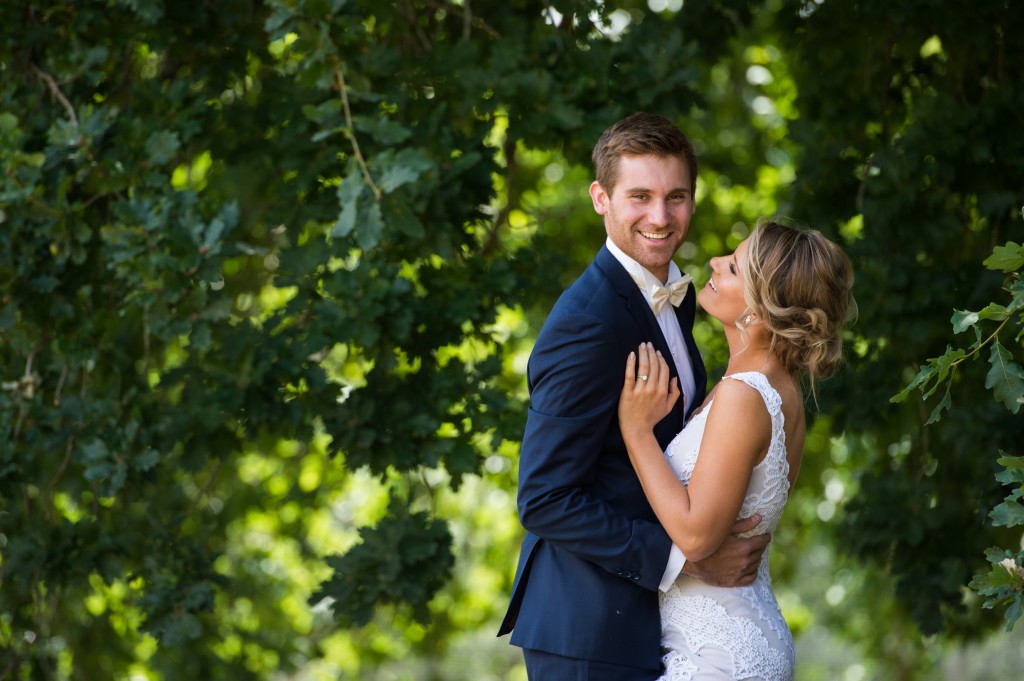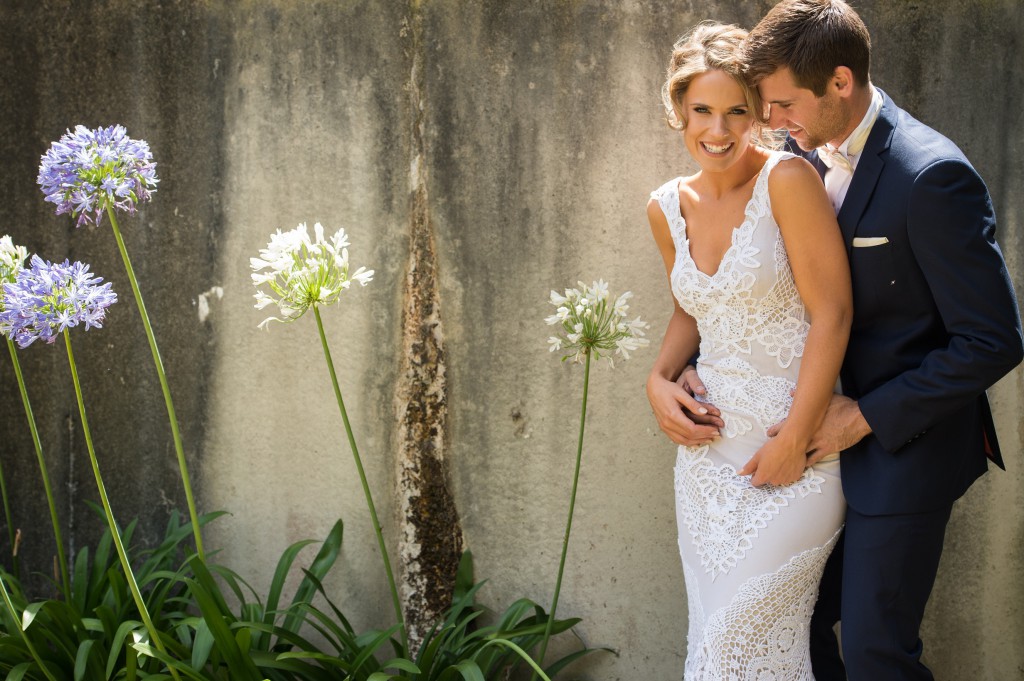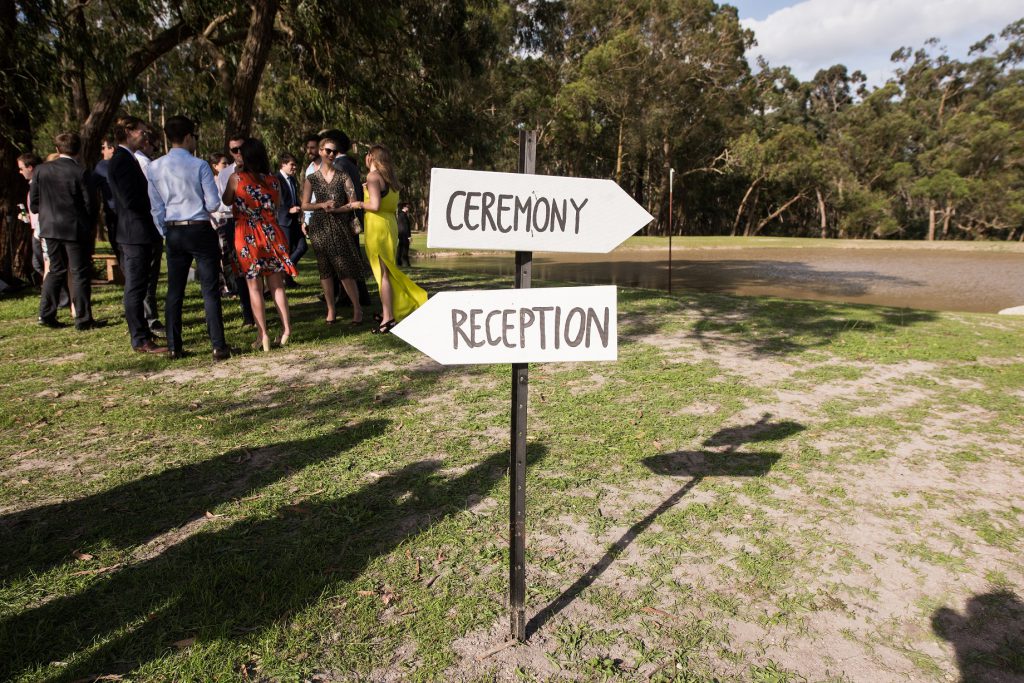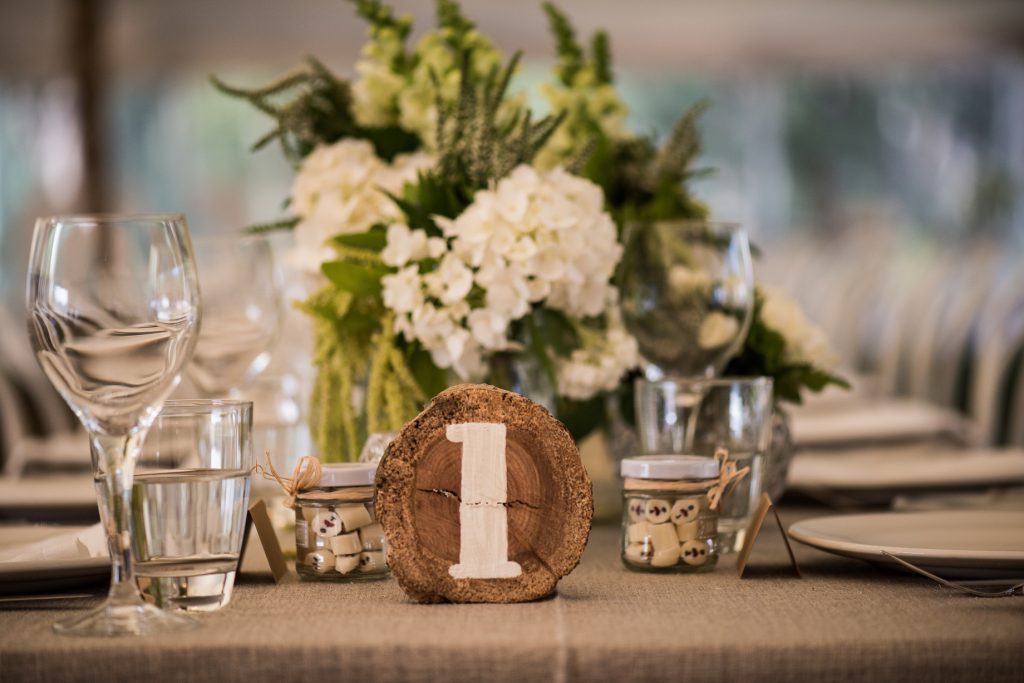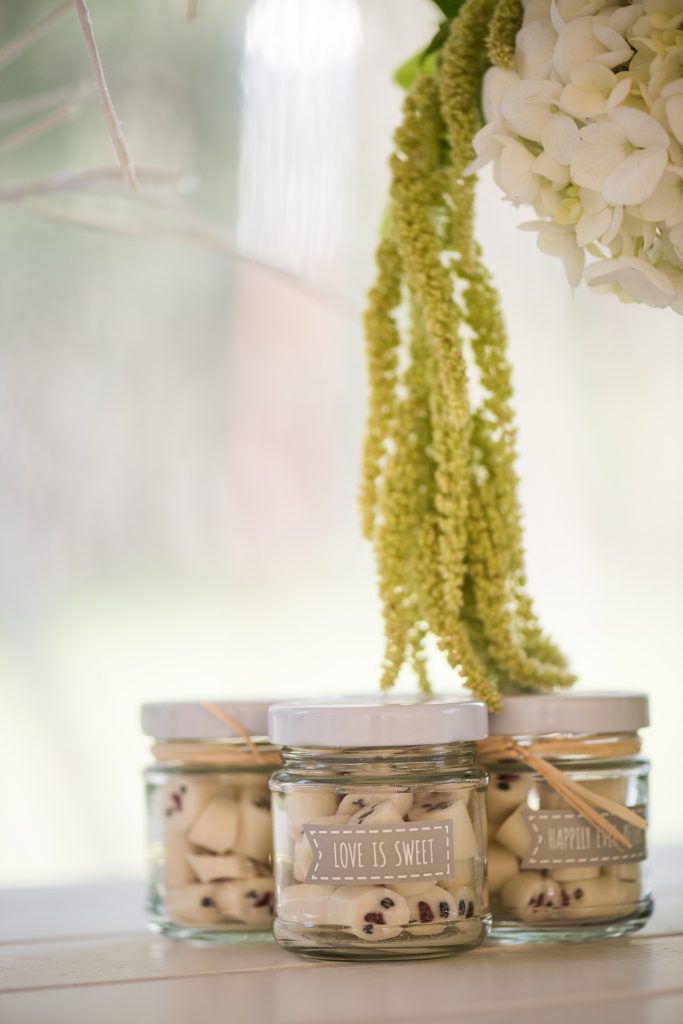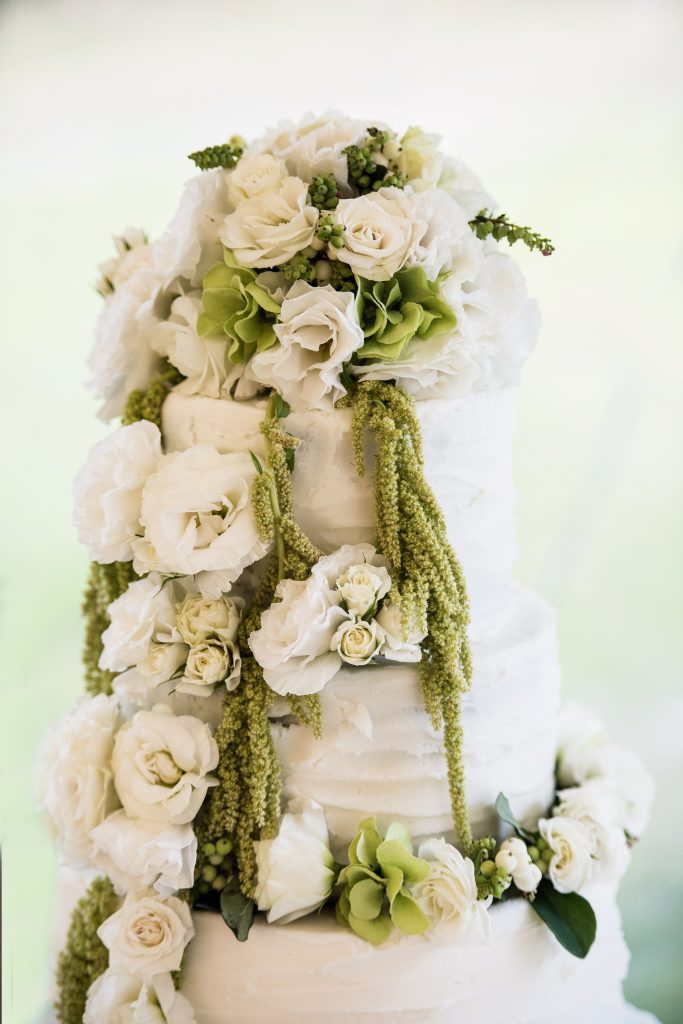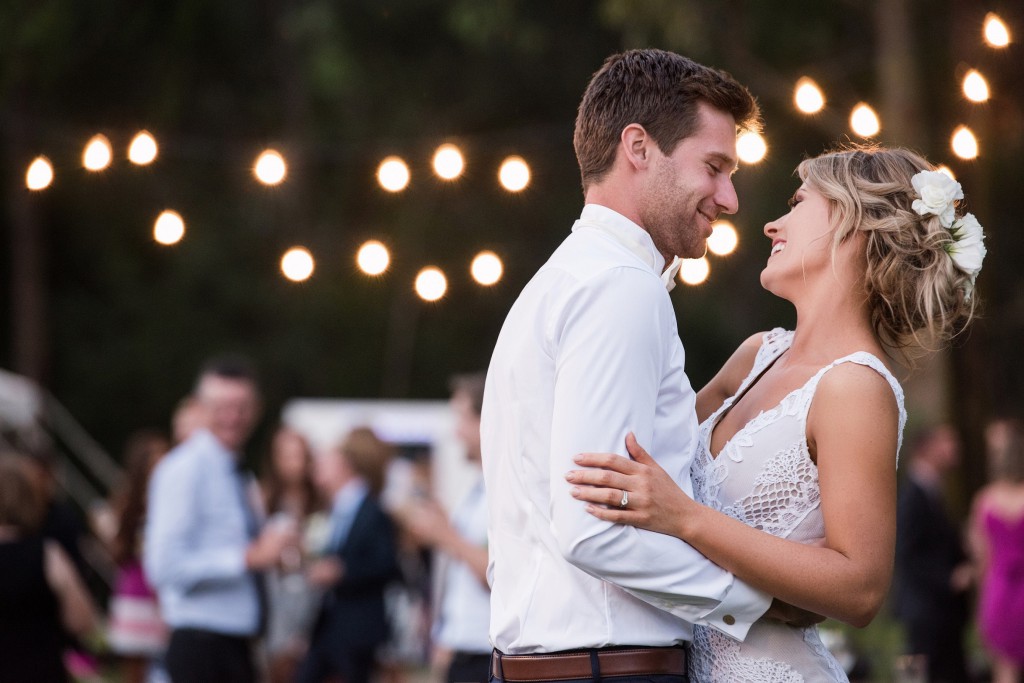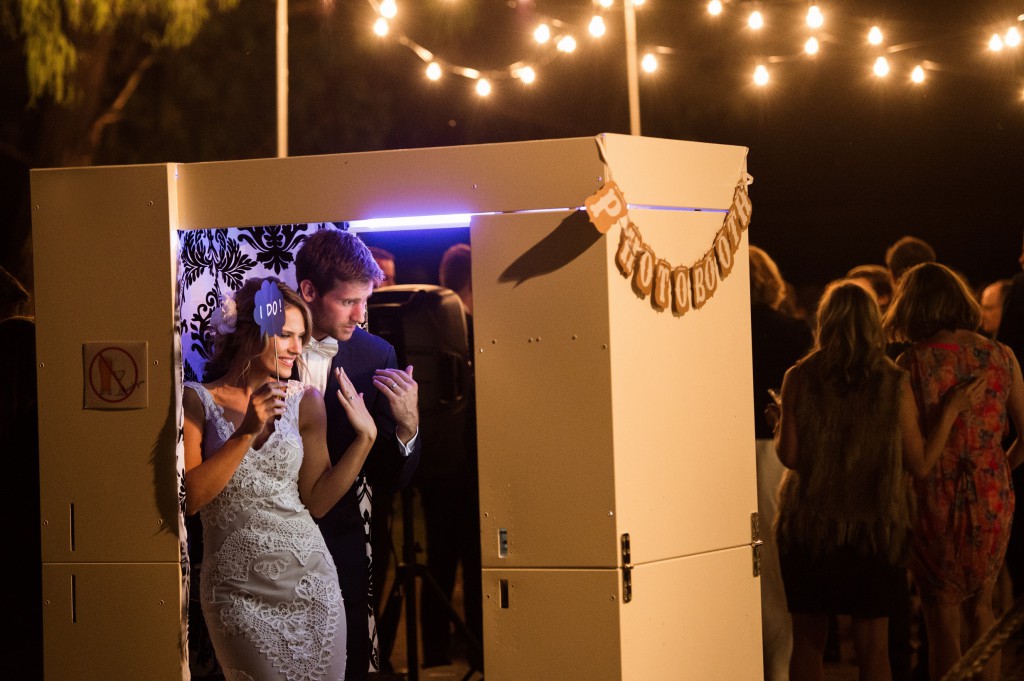 Sarah & Tyson | 17.01.2015
Celebrant: Meriki Comito
Ceremony & Reception Location: Tyson's Family Property
Photography: Melissa & Jerry Ghionis
Bridal Gown: Jane Hill
Men's Suits: Yd
Bridesmaid Dresses: Review
Catering: Blakes Feast
Florals: Georgie Campbell
Marquee: The Marquee People
Min & Kristian's Melbourne Trunk Bar Wedding
These two beautiful and super cool people married during a Melbourne Trunk Bar wedding six years after Kristian first laid eyes on Min and had no doubt whatsoever that they would have a future together.
Aside from the fact that Min & Kristian share many of the same values and morals in life, that they are extremely like minded, creative and seriously easy going, they are soul mates. Two free spirits who operate together and work better as a team than they ever have as individuals.
After a close friend of the couple entertained us all with an absolutely brilliant, self composed reading that had everyone in fits of laughter, Min & Kristian exchanged their beautifully written and deeply moving vows.
Min, looking like a goddess in a stunning Anna Campbell gown, declared that Kristian was her inspiration and that "I never thought someone like you existed in this world", after which Kristian revealed that in Min, he saw his happiness personified and vowed he would "never forget how special you are and I will remind you of that fact every day".
Their first kiss as husband & wife was received with thunderous applause, cheers & whistles before they partied the night away with their delighted family, friends and equally as cool (and fun!) bridal party.
A huge thanks to the talented Allie O for the fab pics!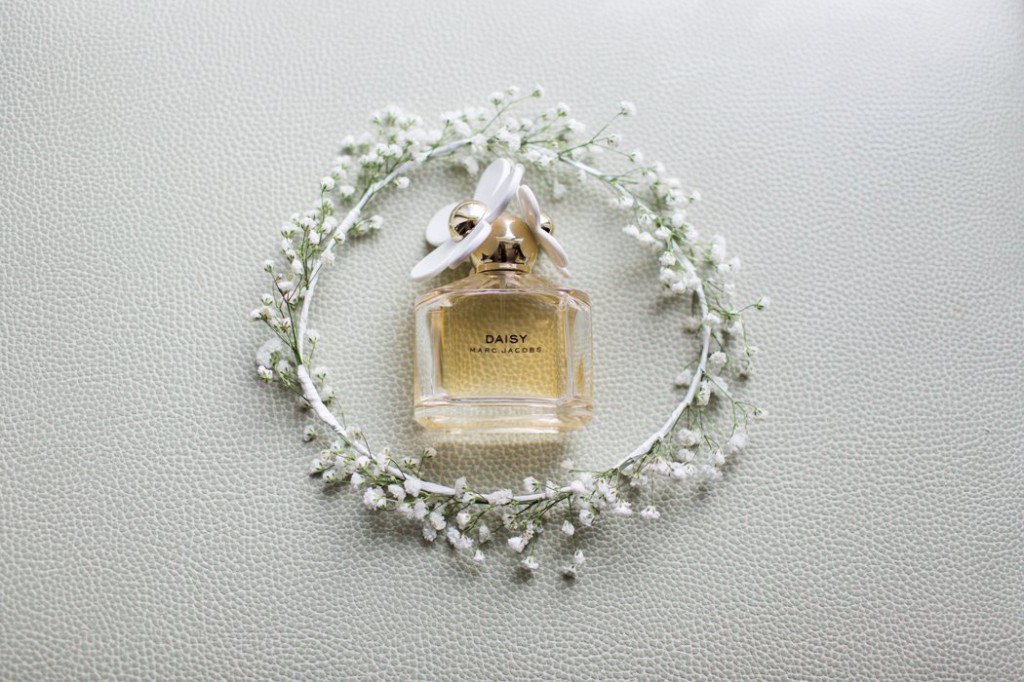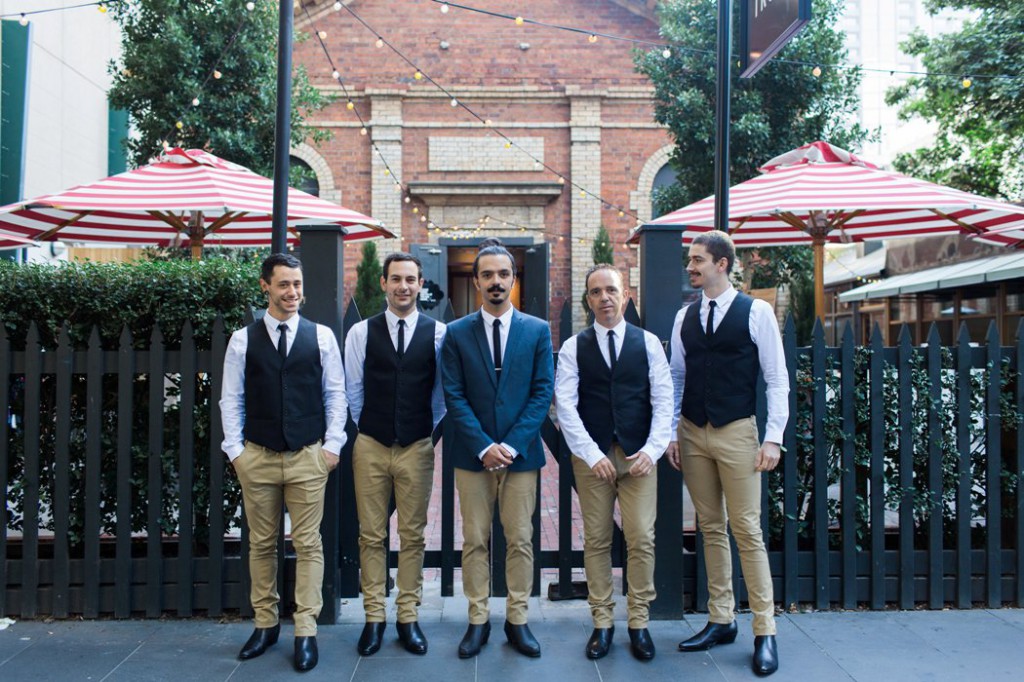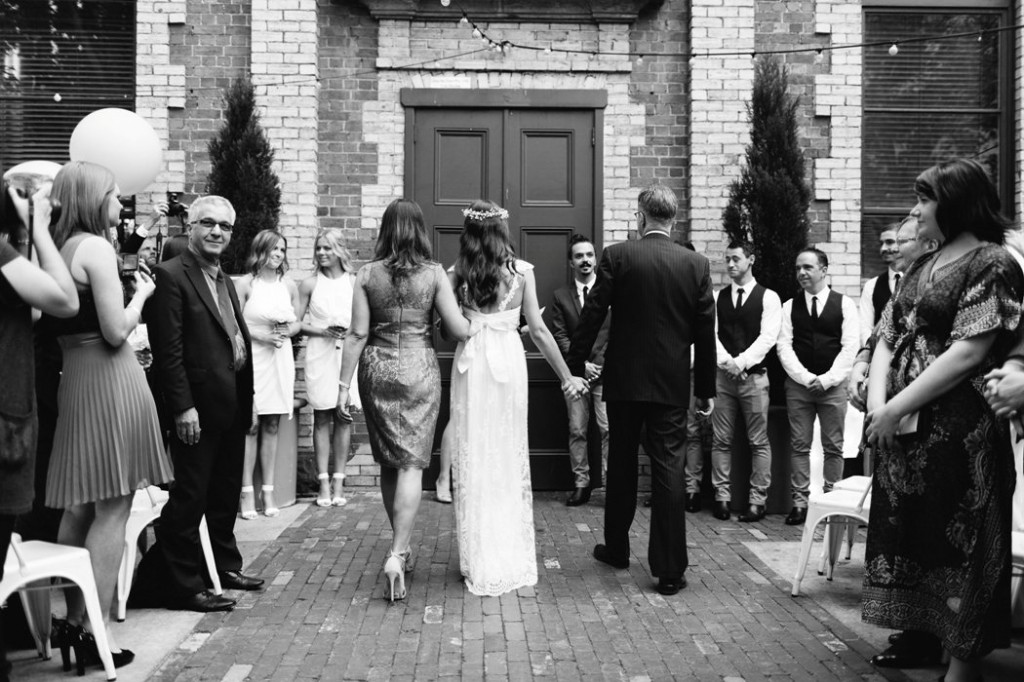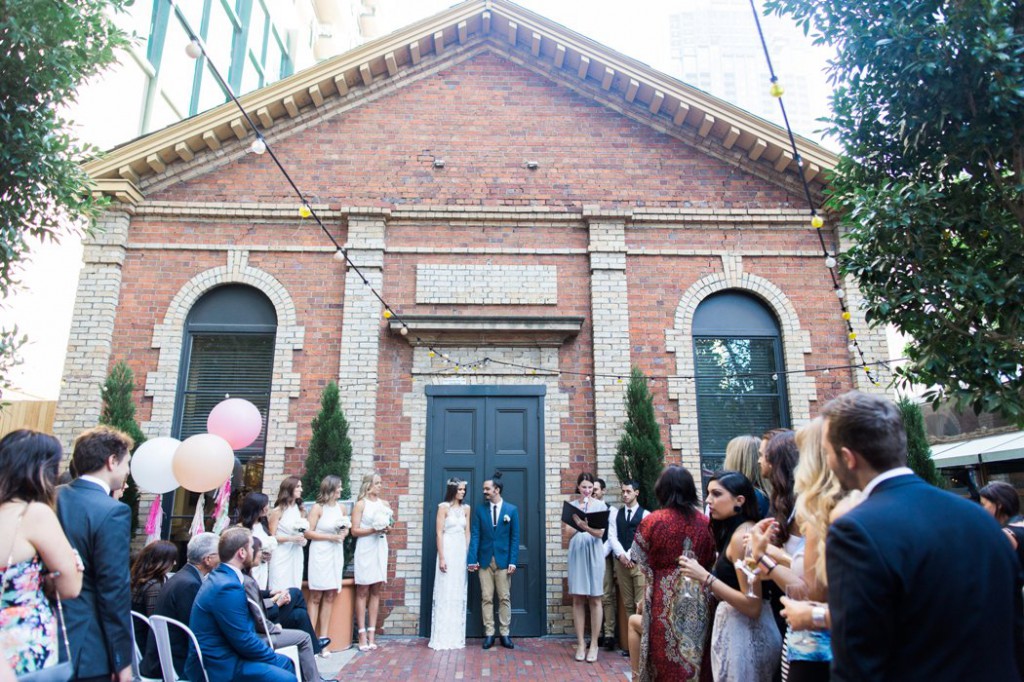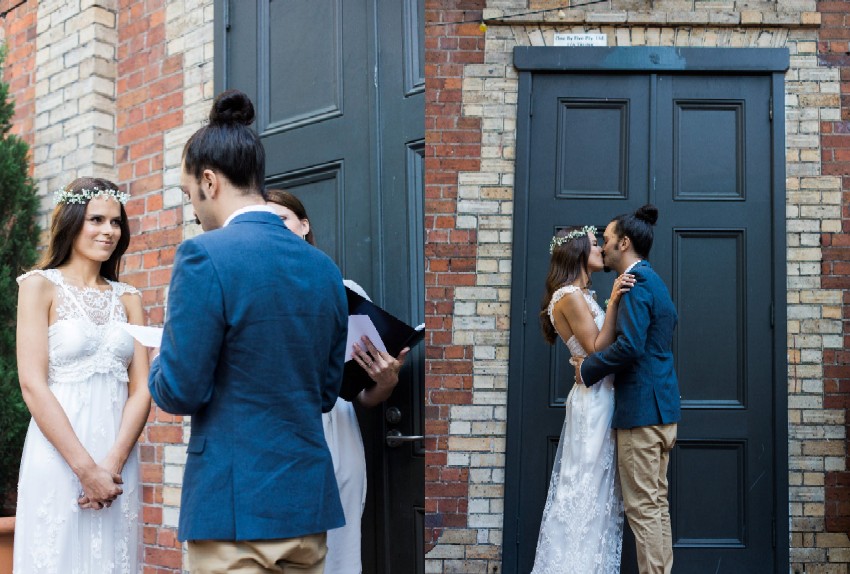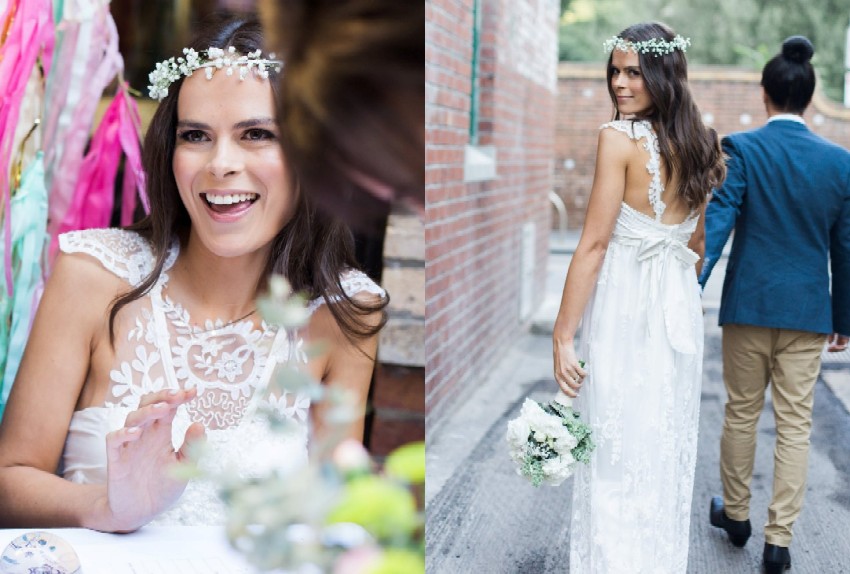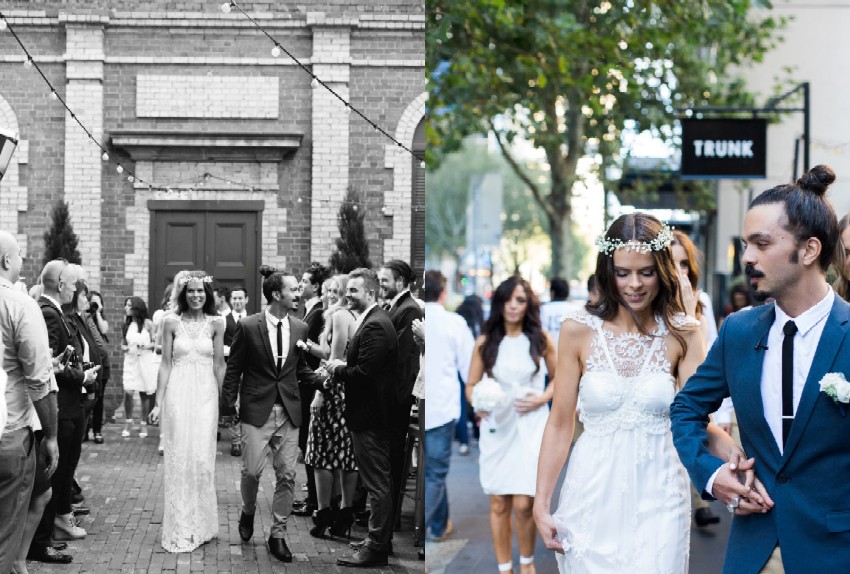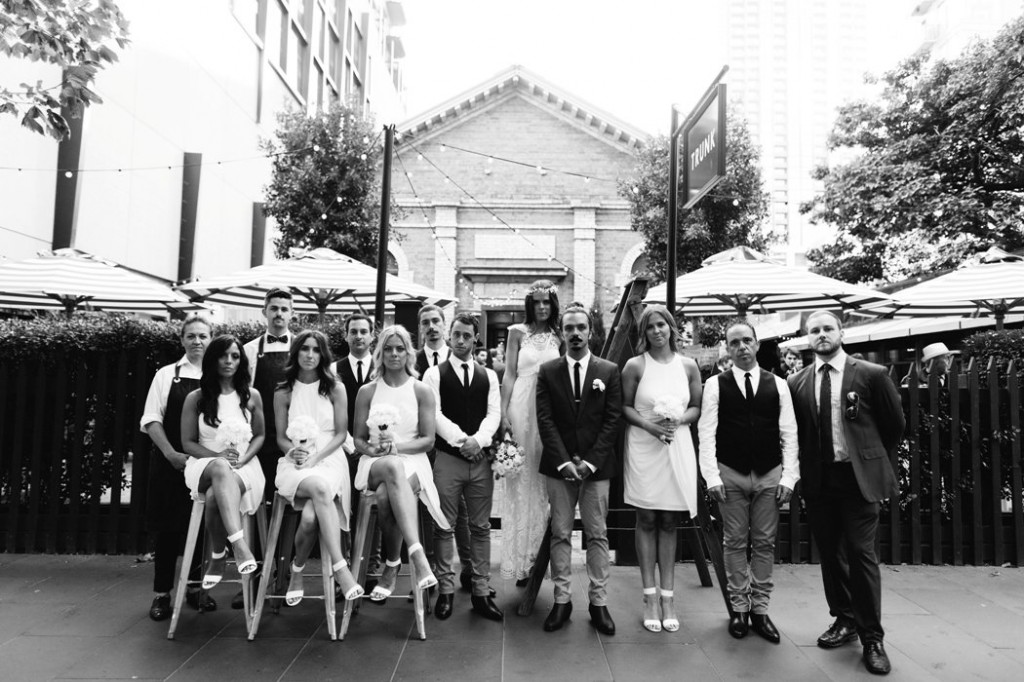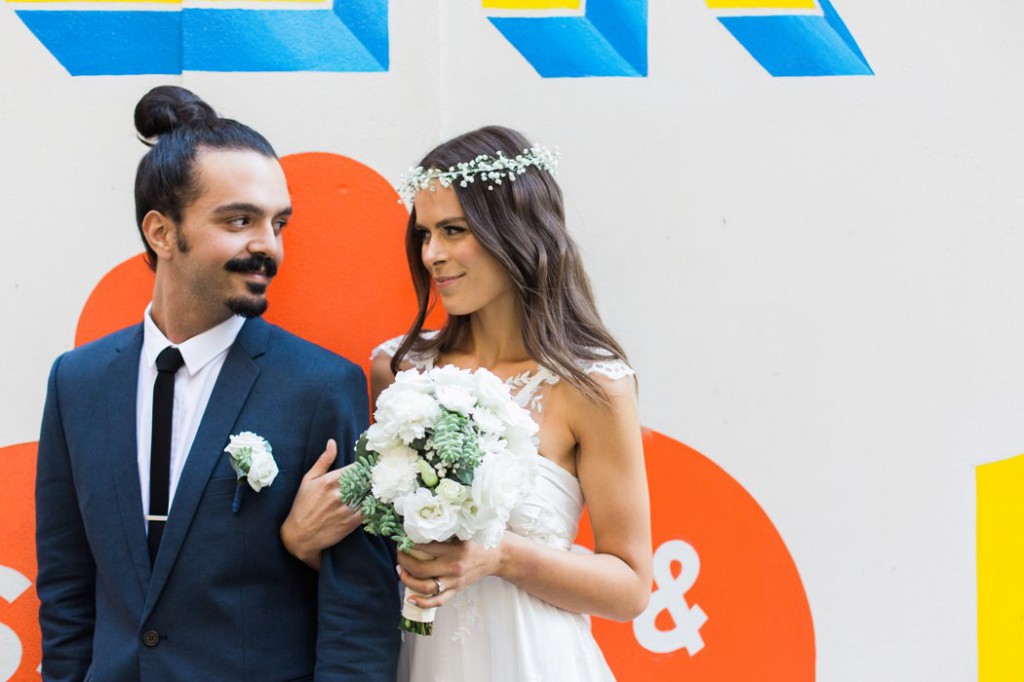 Min & Kristian | 29th March 2014
Celebrant: Meriki Comito
Venue: Trunk Bar
Photography: Alli Oughtred Photography
Bridal Gown: Anna Campbell