Kate + Lars' Chateau Doré Wedding
The Event
Kate + Lars decided on a peaceful french provincial inspired Chateau Doré Wedding to celebrate their love and their family.
As family & friends gathered from as far as Germany, Kate & Lars's ADORABLE baby boy Sebastian arrived dressed in the cutest traditional 'Lederhosen' to the absolute delight of person present!
Grateful for my mother's Austrian heritage, I was thrilled to be able to welcome Lars' family in their mother tongue as well as incorporate a few German phrases into the ceremony itself!
The Meeting
Kate and Lars' first meeting in Spain was one of those real 'sliding door' moments in life, when Kate stopped in Spain at the beginning of a 12 month world trip to join a Spanish language class, and met Lars a few days into her extended stay.
Kate thought Lars looked like a school boy swinging on the back of his chair in the Library, and Lars thought the same thing about Kate after spotting her strolling through the streets with her cute little backpack on! But when they were both invited to join a mutual friend for lunch, they hit it off immediately, and Kate cancelled her other travel plans to spend as much time in Spain with Lars as possible.
Six weeks later, Kate was obliged to continue on her world tour, but both she and Lars knew that their time together was so much more than just a summer romance, and Kate made arrangements to meet Lars on his home ground in Hamburg on December 12th 2009 – six years exactly before they married at the beautiful Chateau Doré in country Victoria.
The Vows
Kate said that she loved Lars's "genuine & pure love of life and that he sees the very best in every person he meets", and Lars said that Kate "makes everything you do, feel & experience together absolutely amazing".
After exchanging rings with a mixture of both German & English vows, Kate & Lars shared one of the most passionate first kisses that I have ever seen to the loudest of cheers!
The Photographer
One of my favourite industry pros, Alli Oughtred, was there to capture it all xx
Kate + Lars | 12.12.2015
Celebrant: Meriki Comito
Ceremony & Reception Location: Chateau Dore
Photography: Alli Oughtred Wedding Photography
Flowers: The Eternal Vase
Rain on your wedding day – Do you have a Plan B? →
← Ceremony Entrances – know your options! 
Sarah & Tysons's Private Estate Rustic Wedding
Amy Deluca & her team at Blakes Feast catering, together with the styling brilliance of Georgie Campbell & The Marquee People created the most amazing space on Tyson's family property for the celebration of their amazing private estate rustic wedding.
The Meeting
Sarah & Tyson met whilst they were working as extras on a Bollywood movie set and clicked immediately, but spent their first few dates as self-appointed wing men when Sarah's sister & Tyson's brother developed an interest in one another. A fabulous friendship soon developed into something more serious, with Tyson & Sarah deciding to take the next step into becoming an official couple after a highly entertaining Super Mario Cart challenge!
The Vows
After his impressive Canadian Rocky Mountains proposal, Tyson stood before Sarah on their wedding day and declared "As soon as we met I knew it was something I had never felt before, as if I had known you my entire life", after Sarah, composed and absolutely exquisite in a Jane Hill gown, named Tyson as "the most generous, loving and captivating person I know".
Wonderful readings from Tyson & Sarah's sister's provided a warmth and joy that only comes from loving members of the family, before the newlyweds shared their first kiss as husband & wife to whoops & cheers from their thrilled family & friends.
The Photographer
I hope these amazing images by dynamic duo superstars Melissa & Jerry Ghionis give you a little bit of an insight as to how incredibly beautiful this celebration was!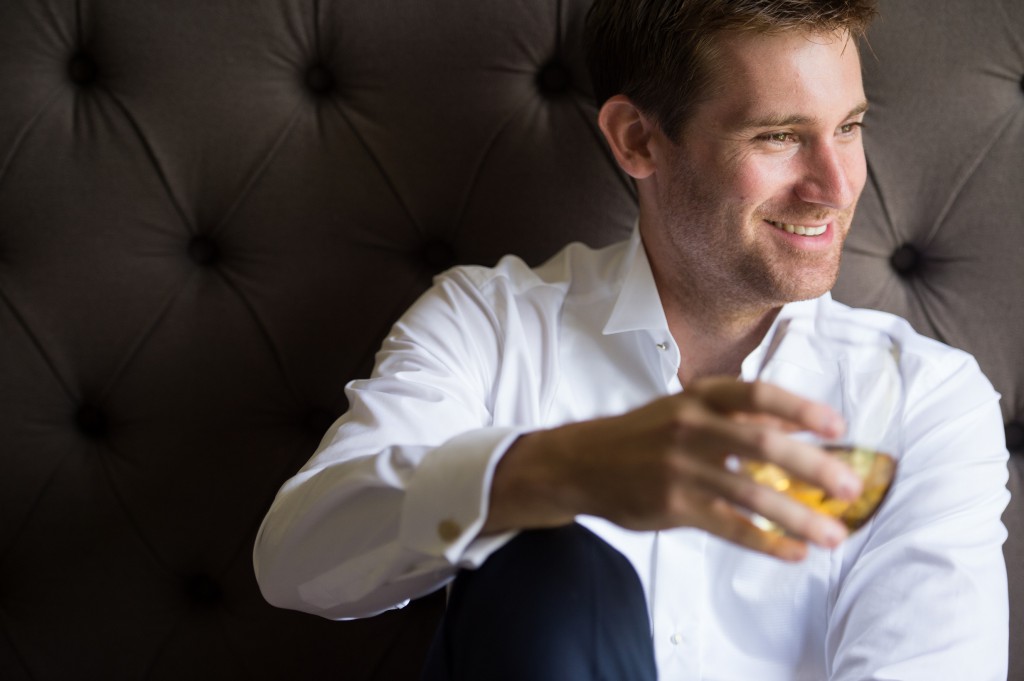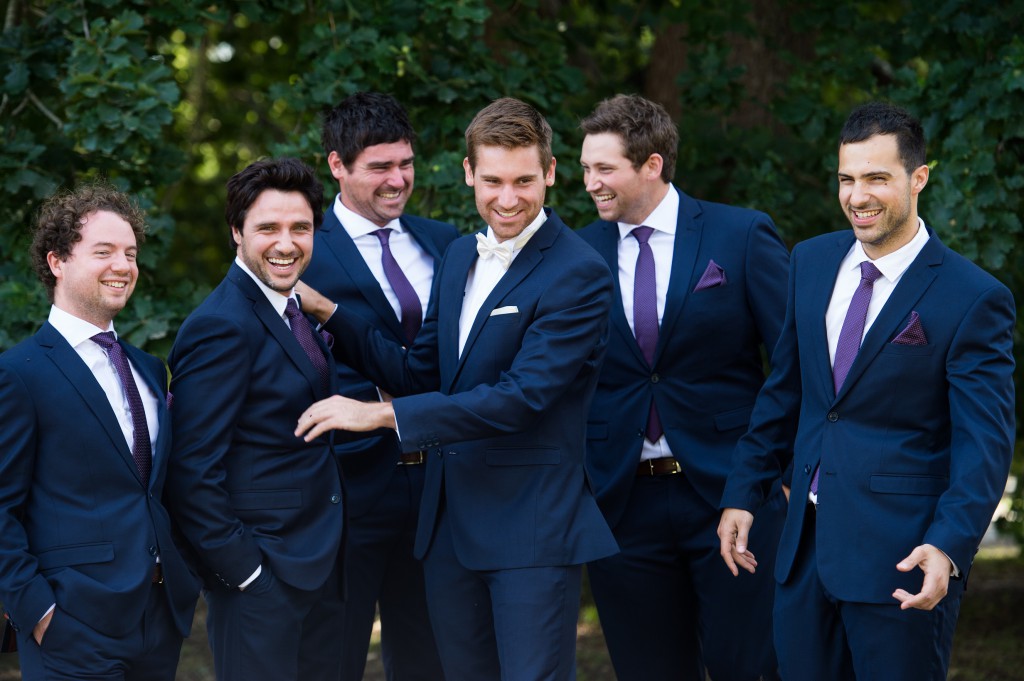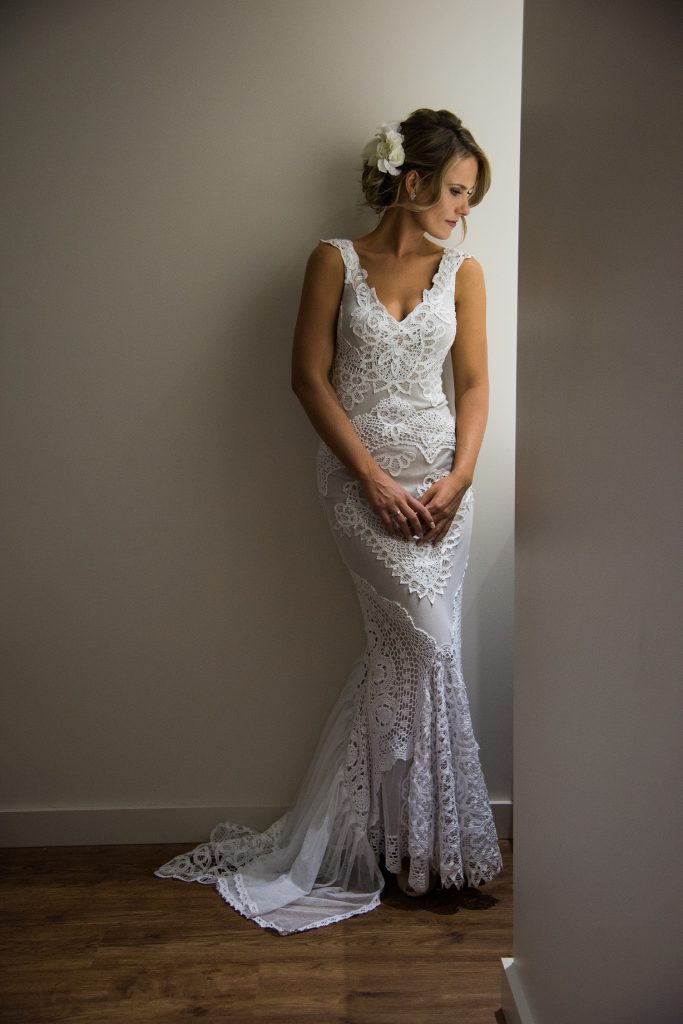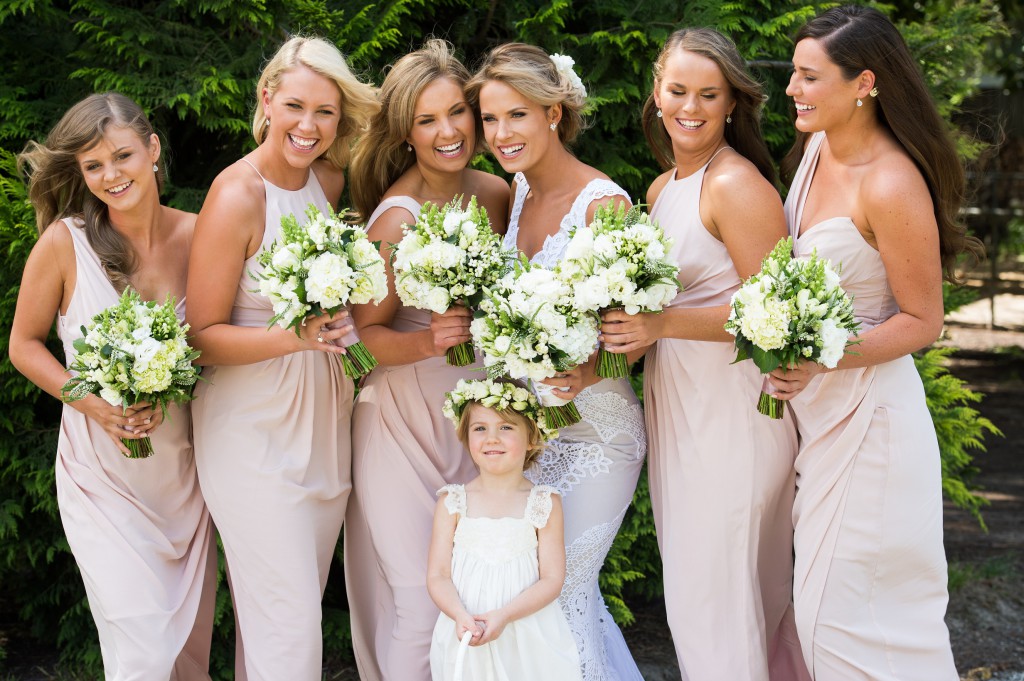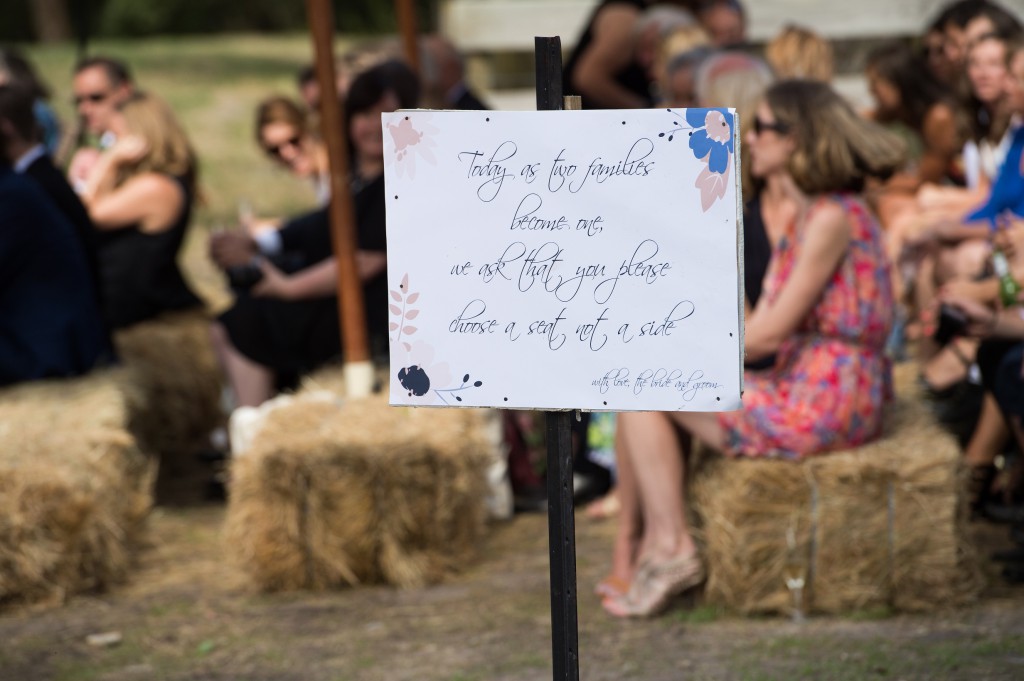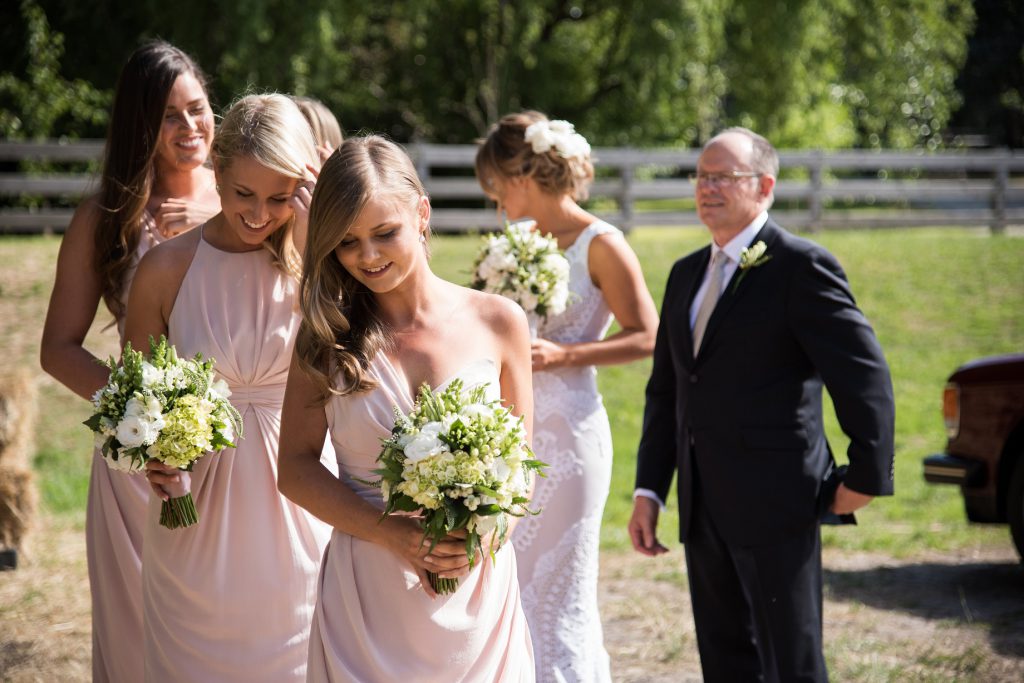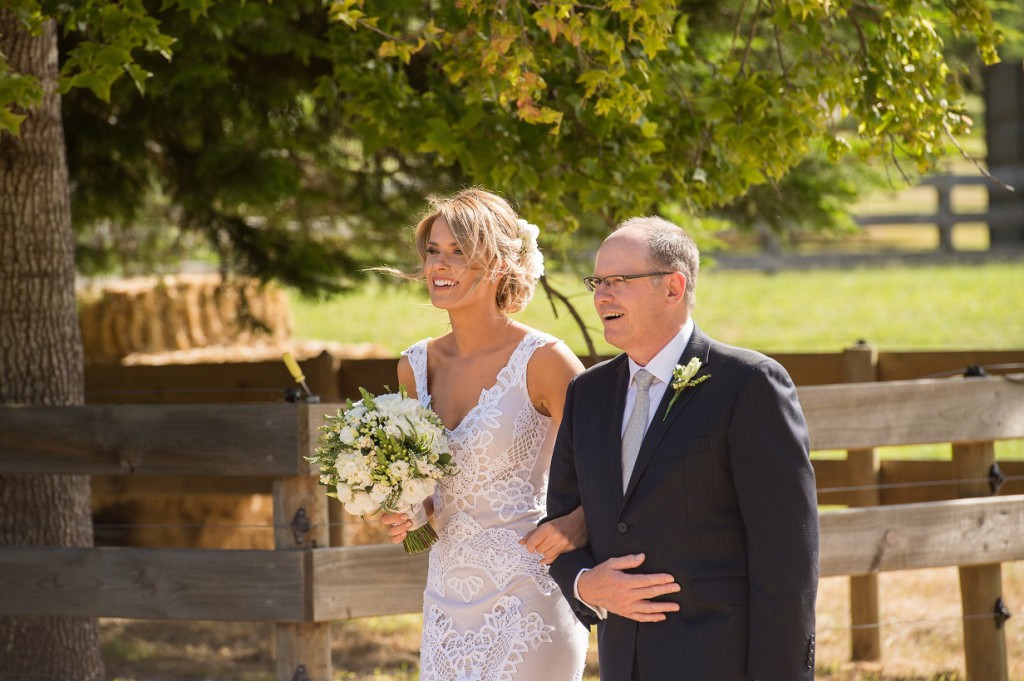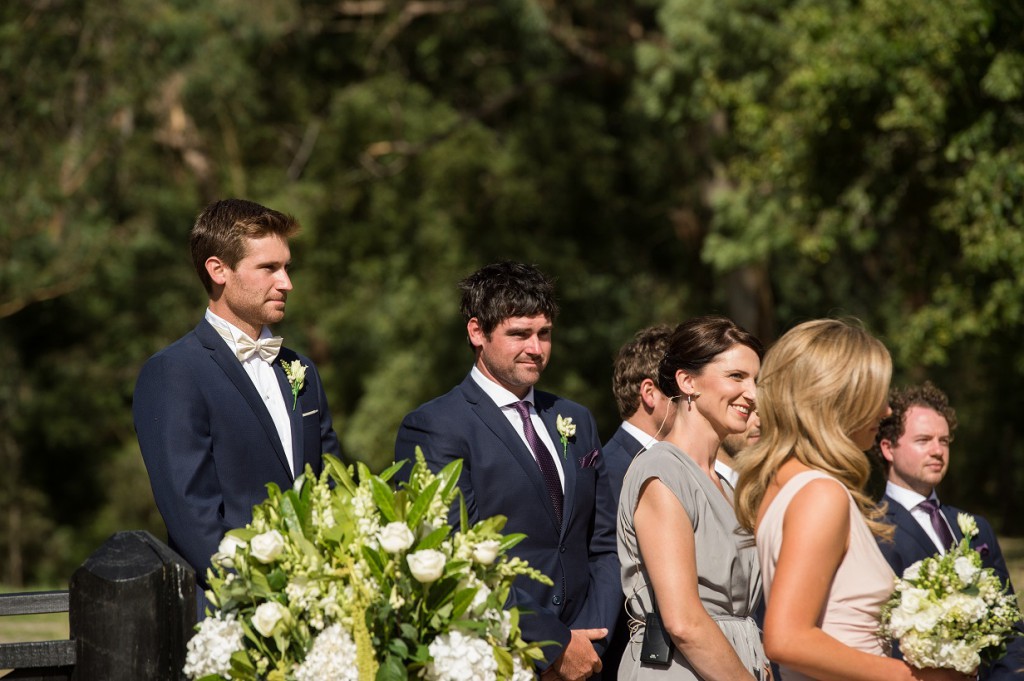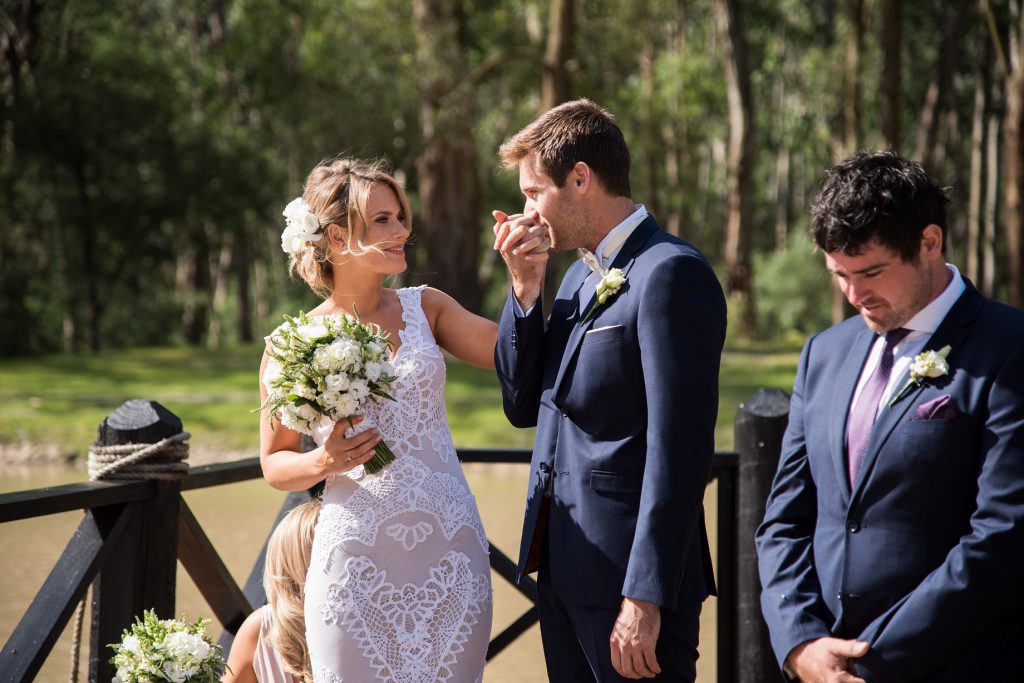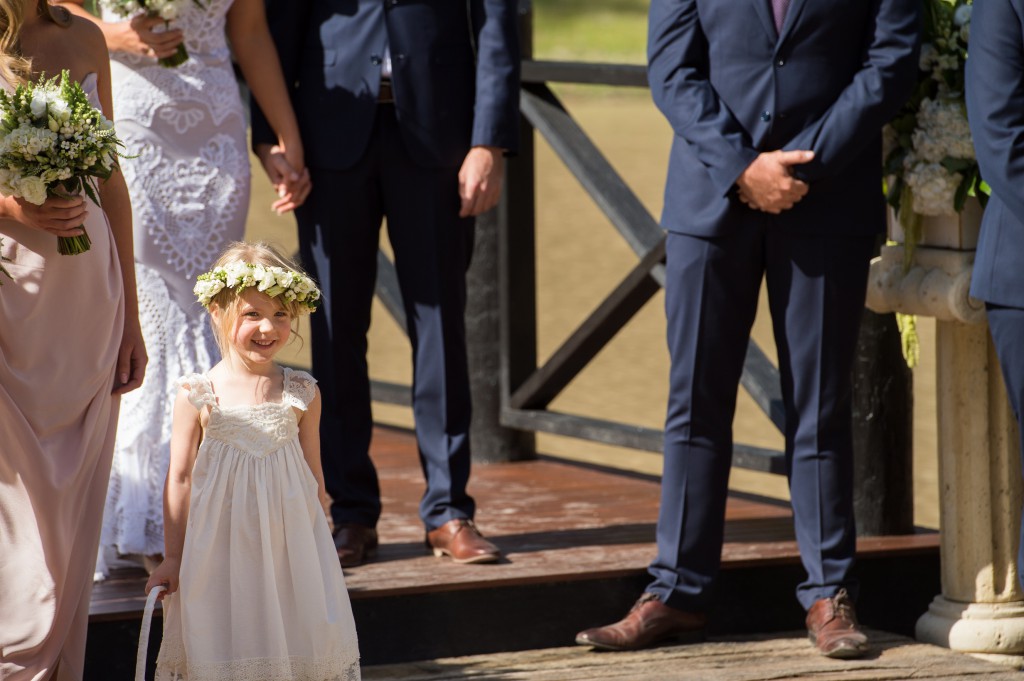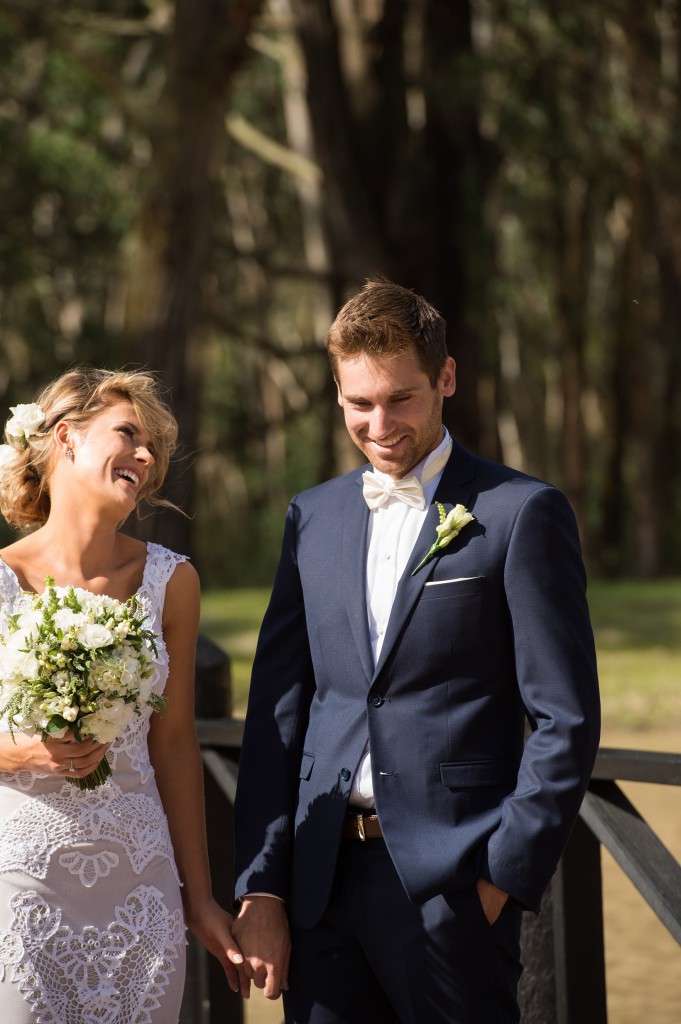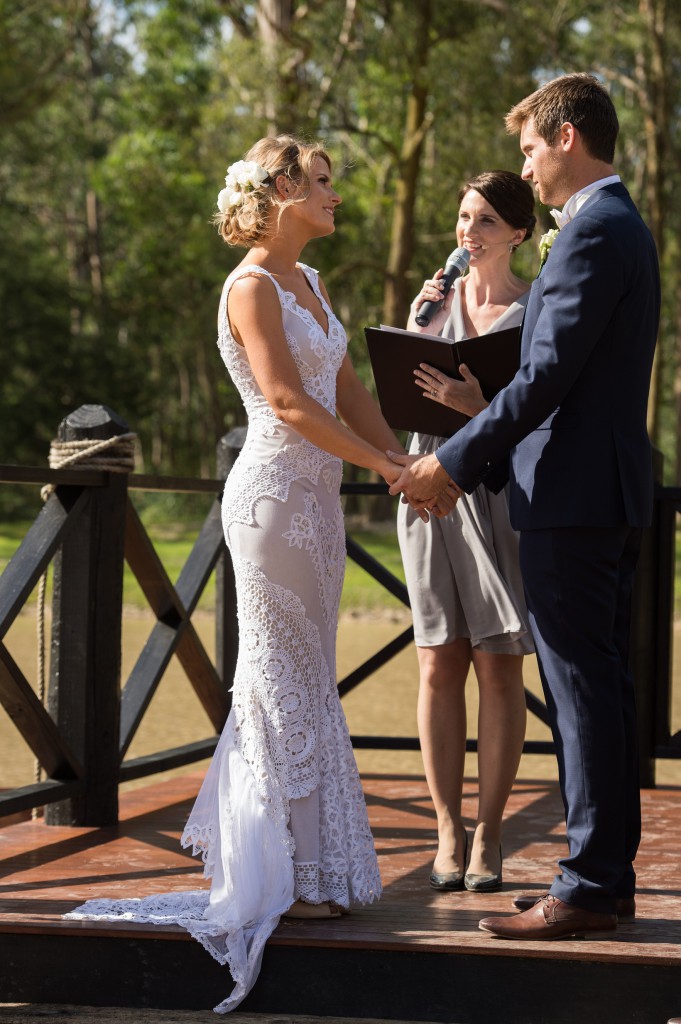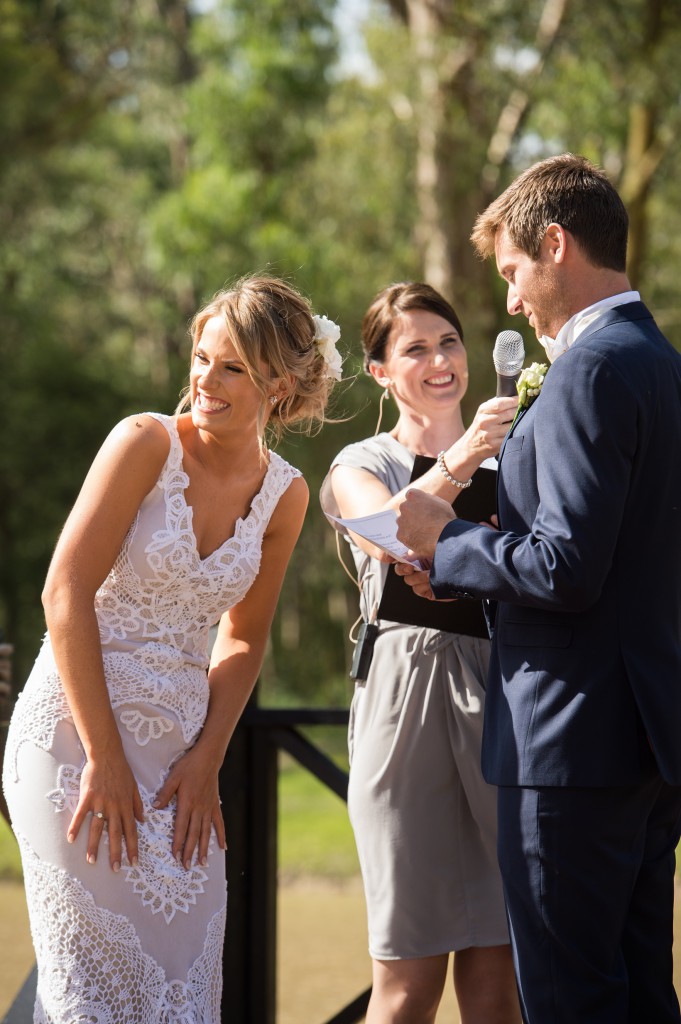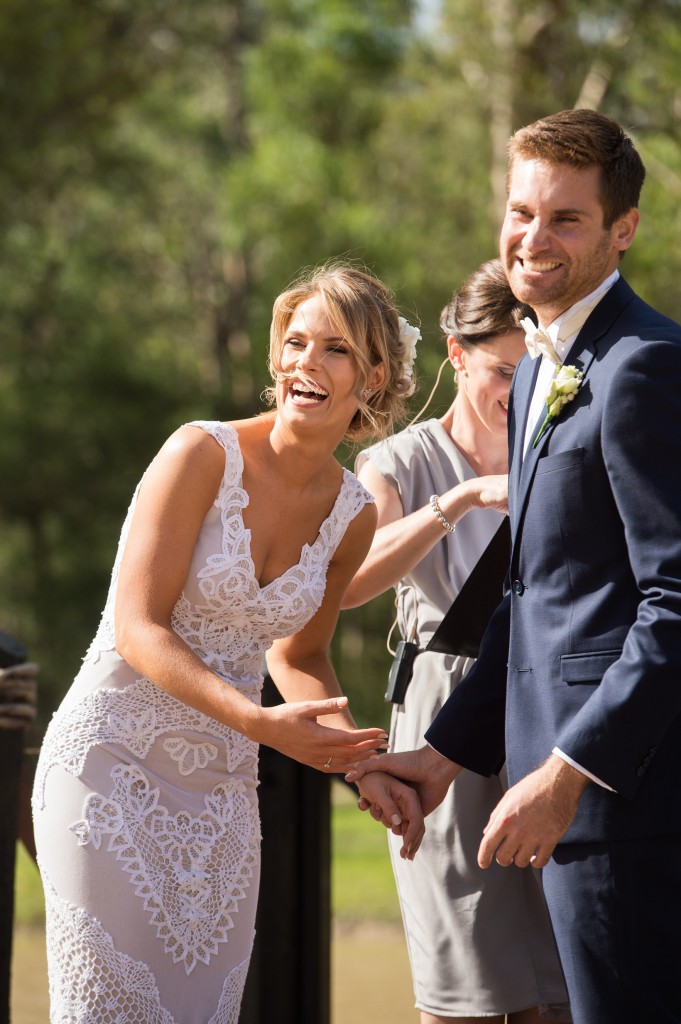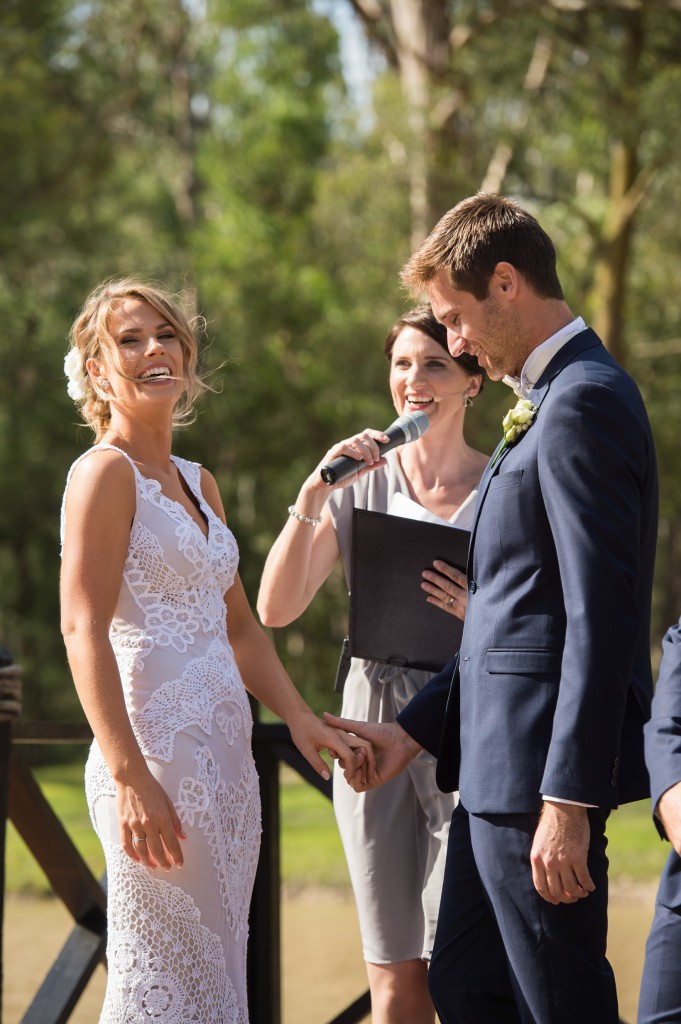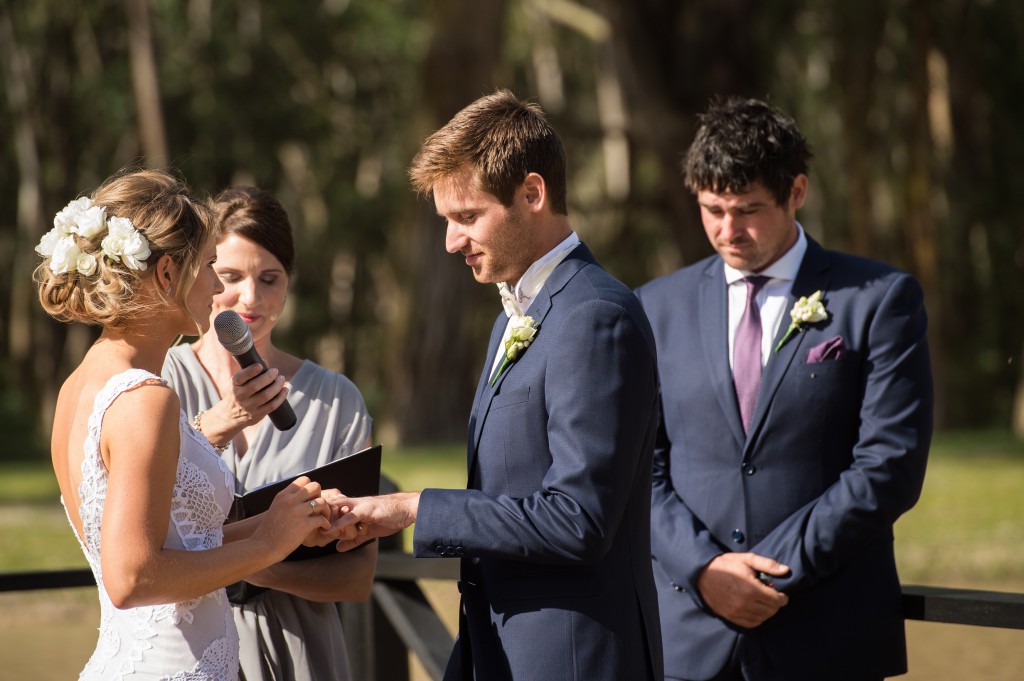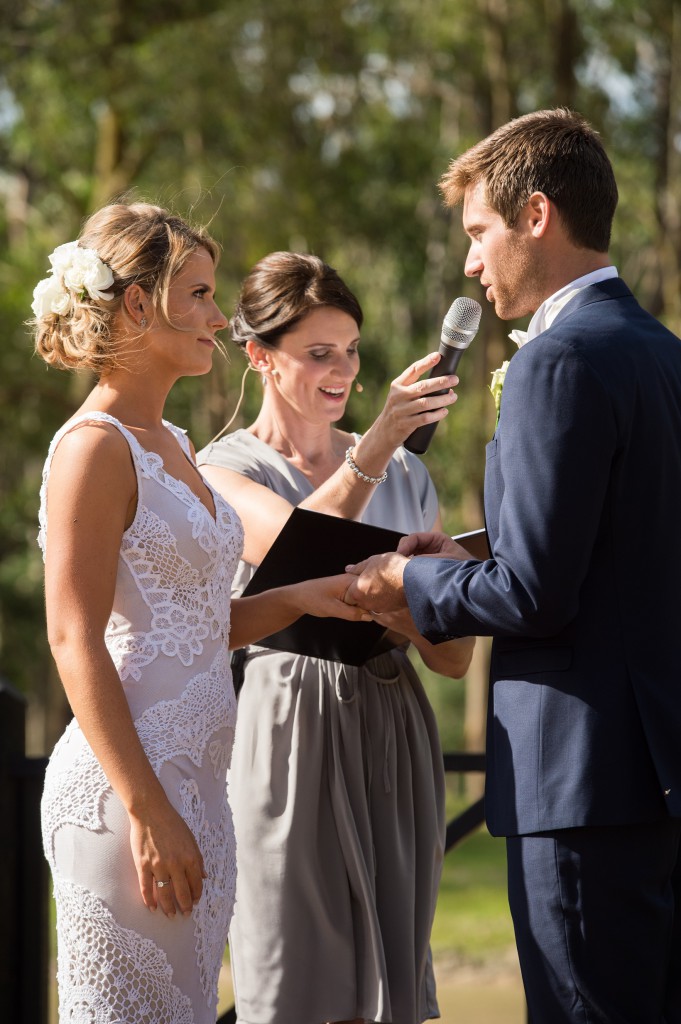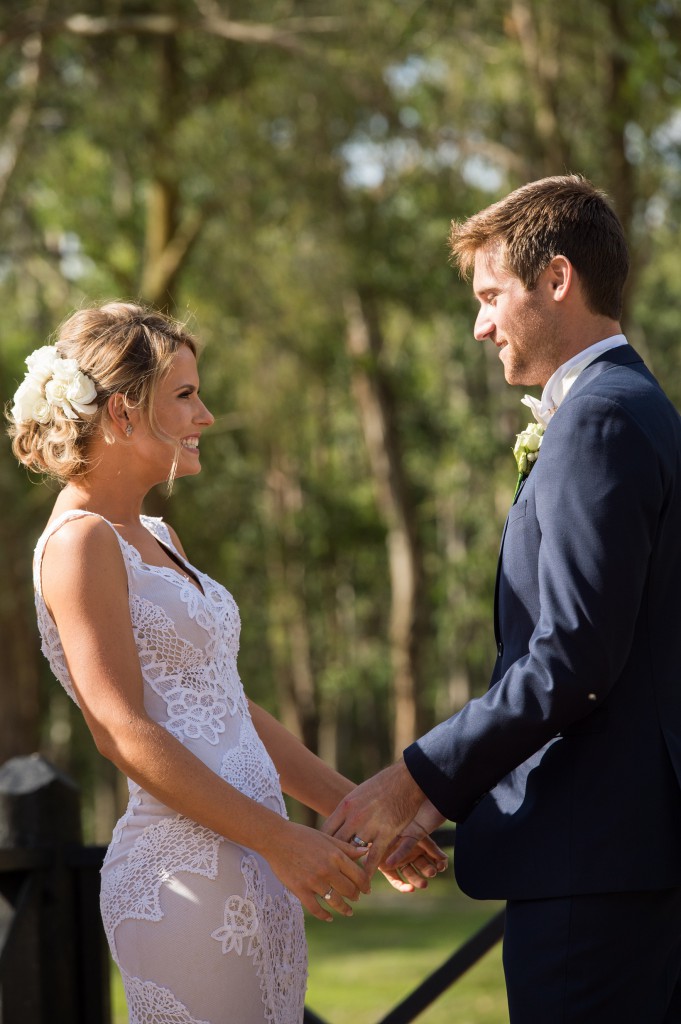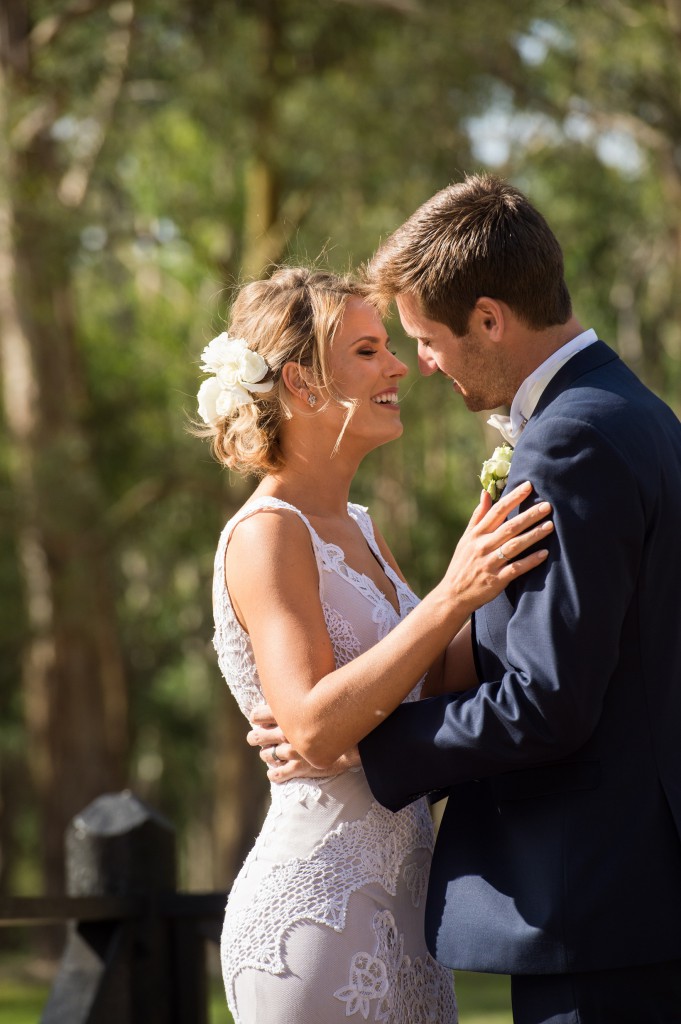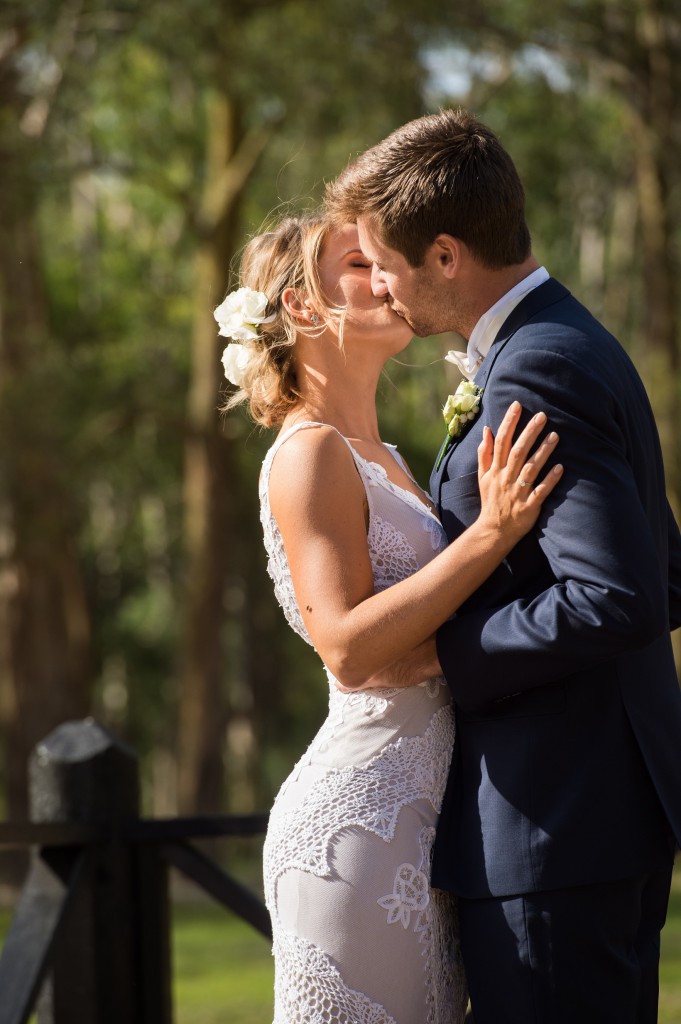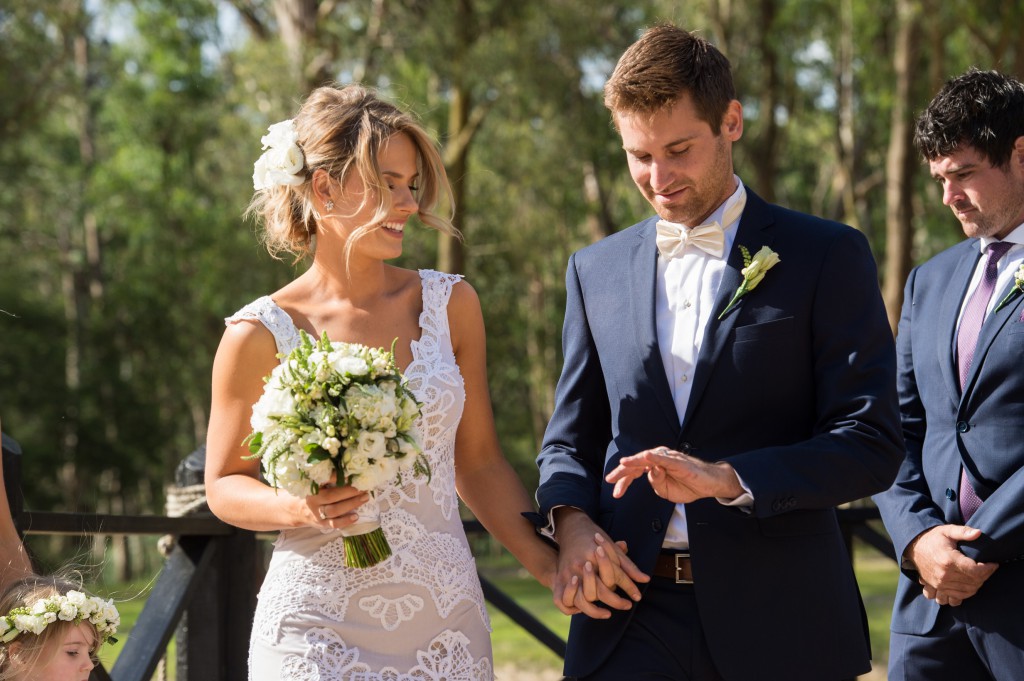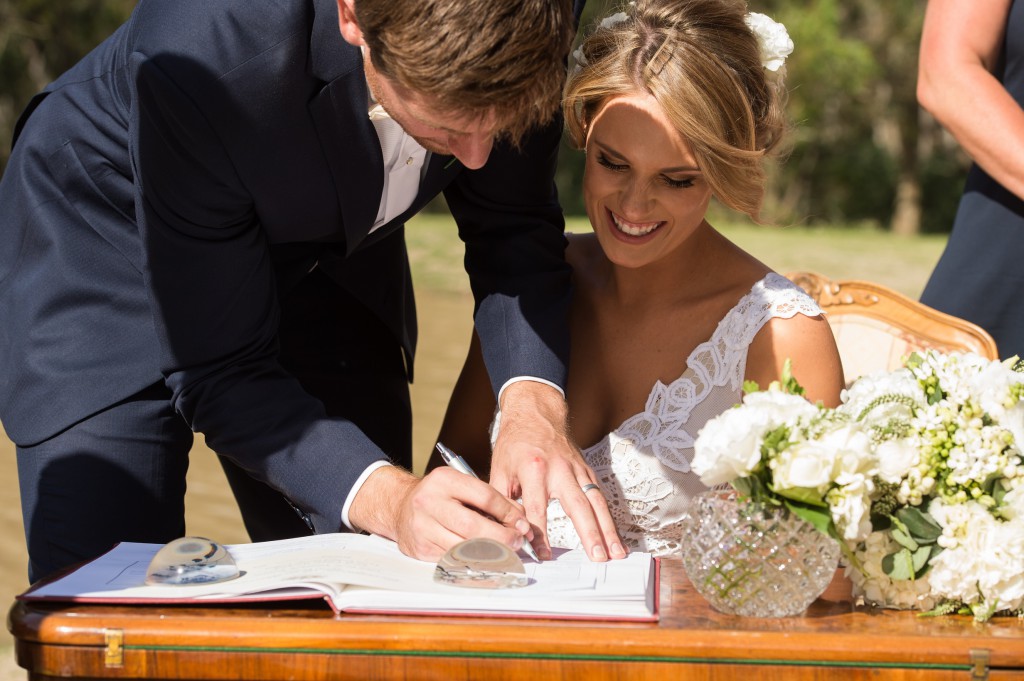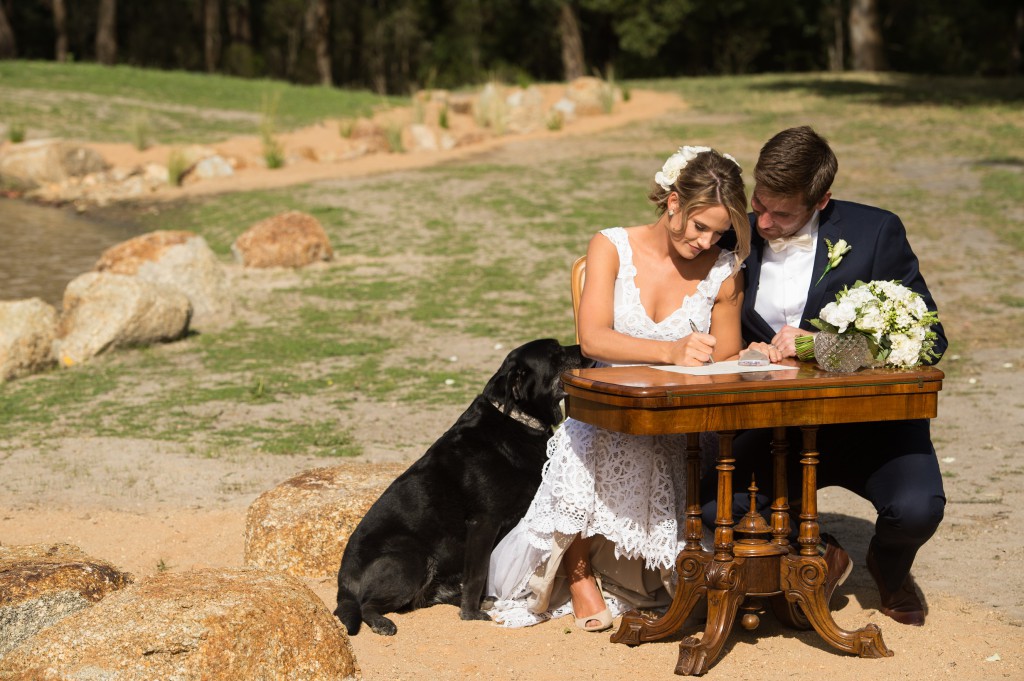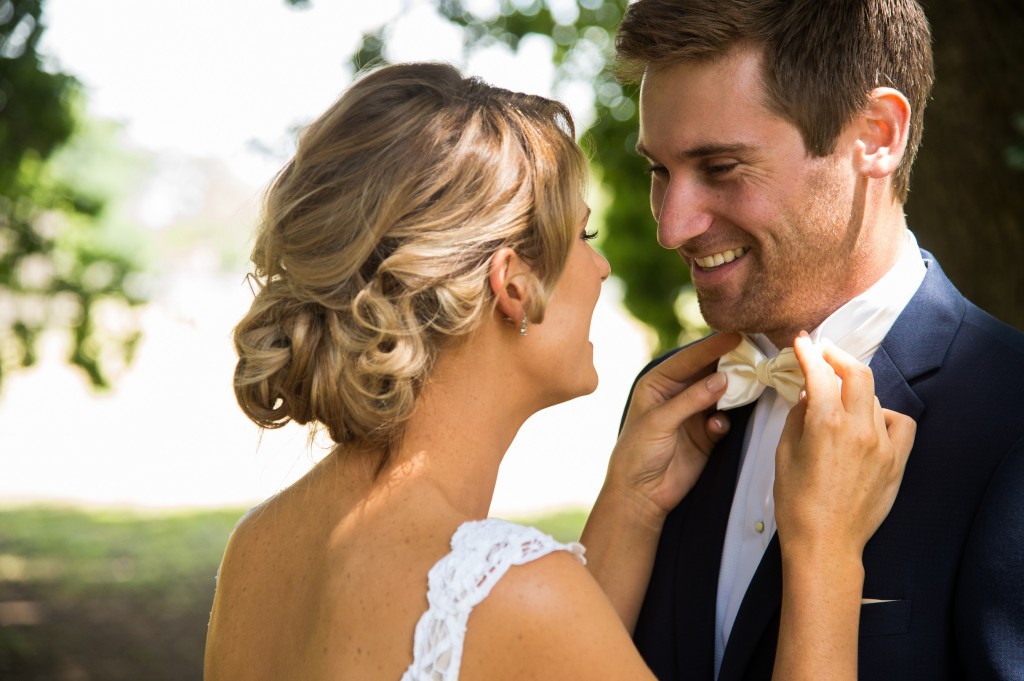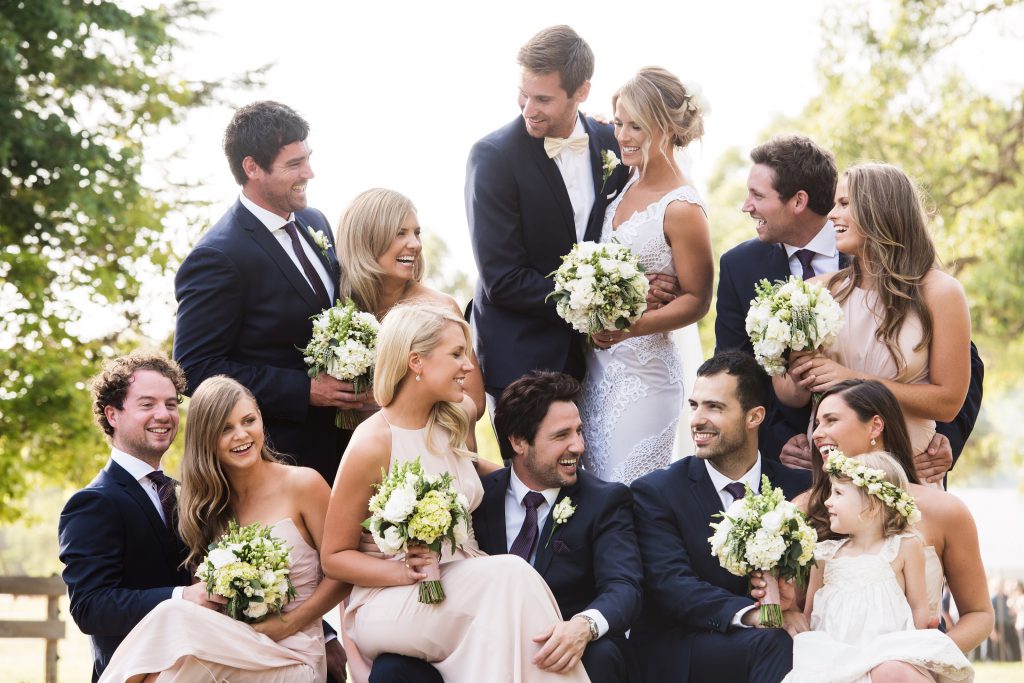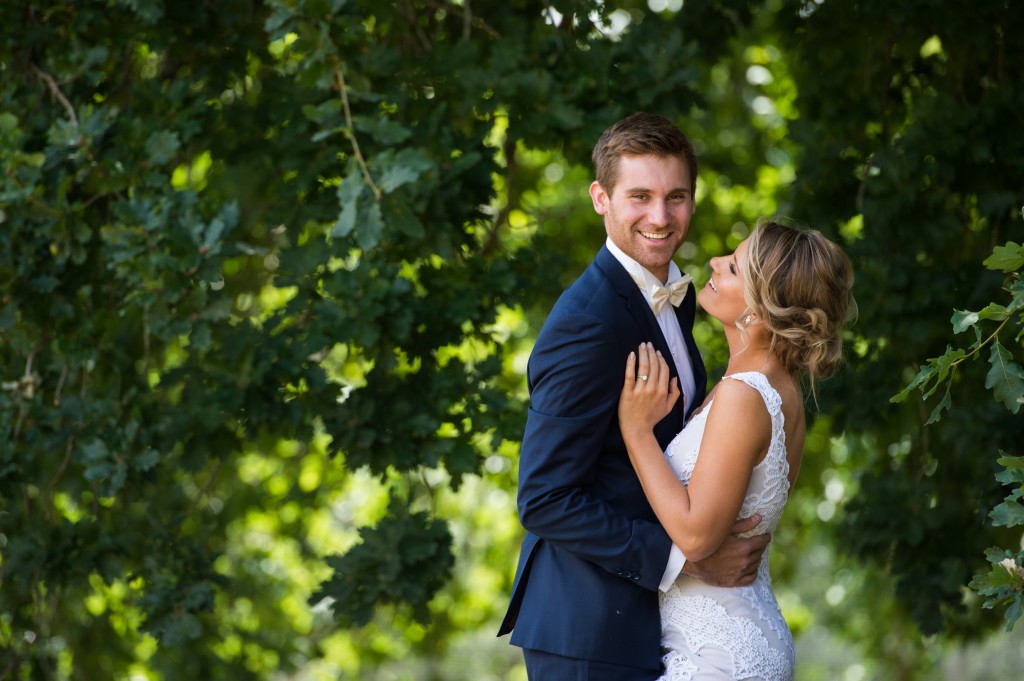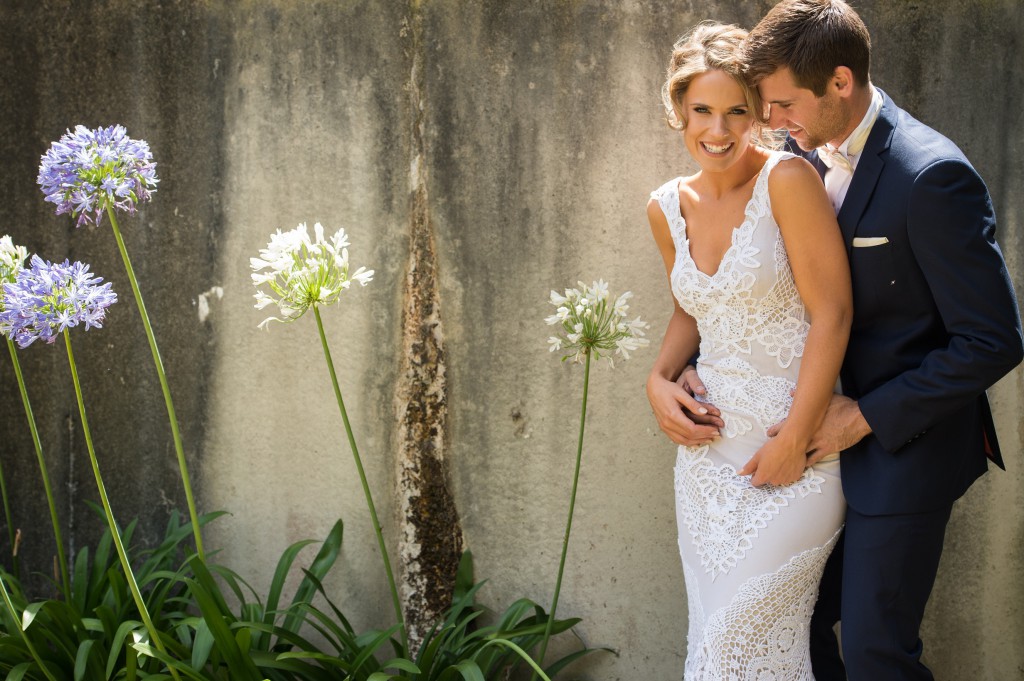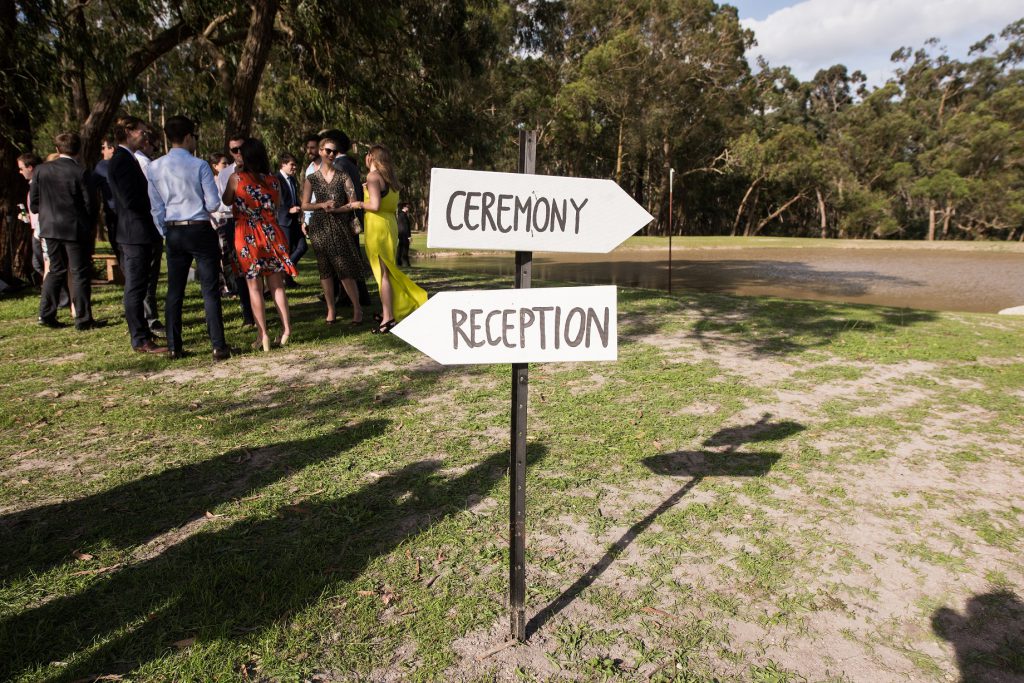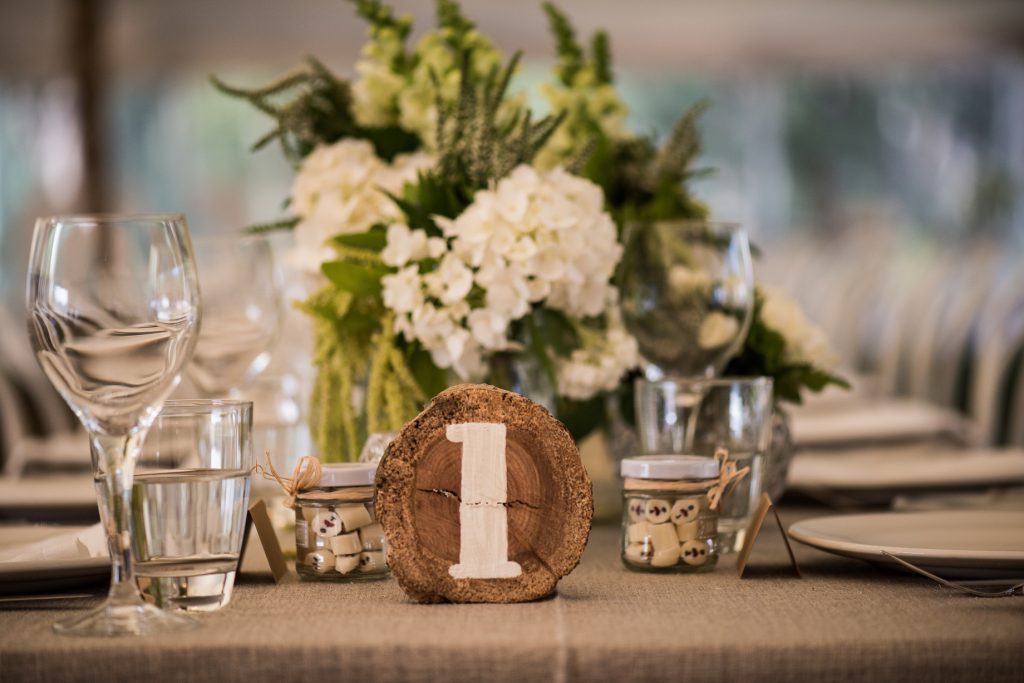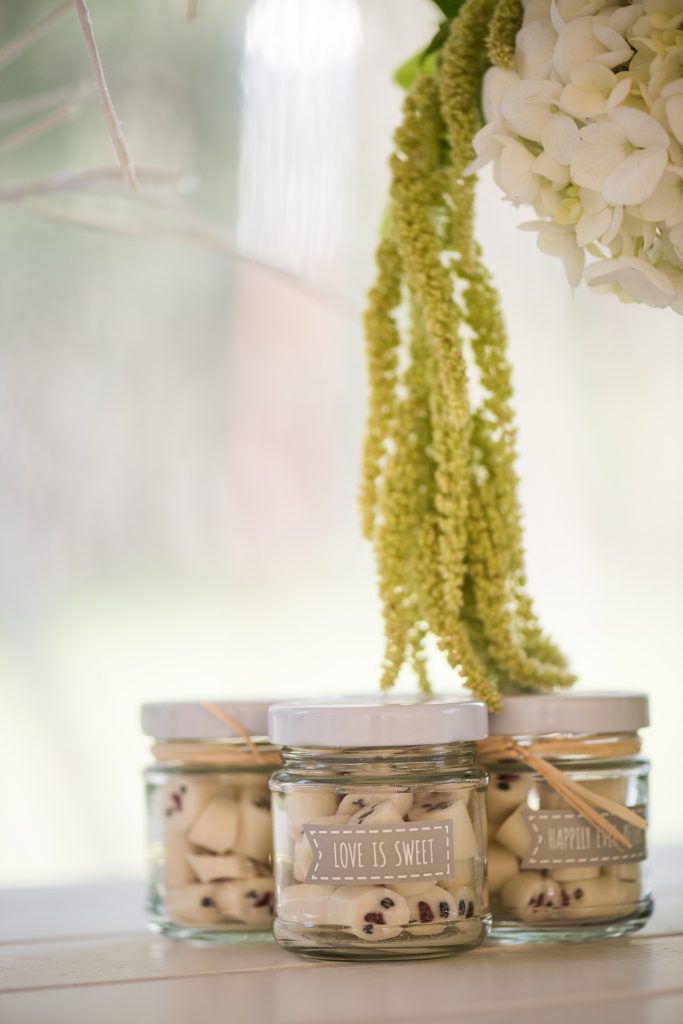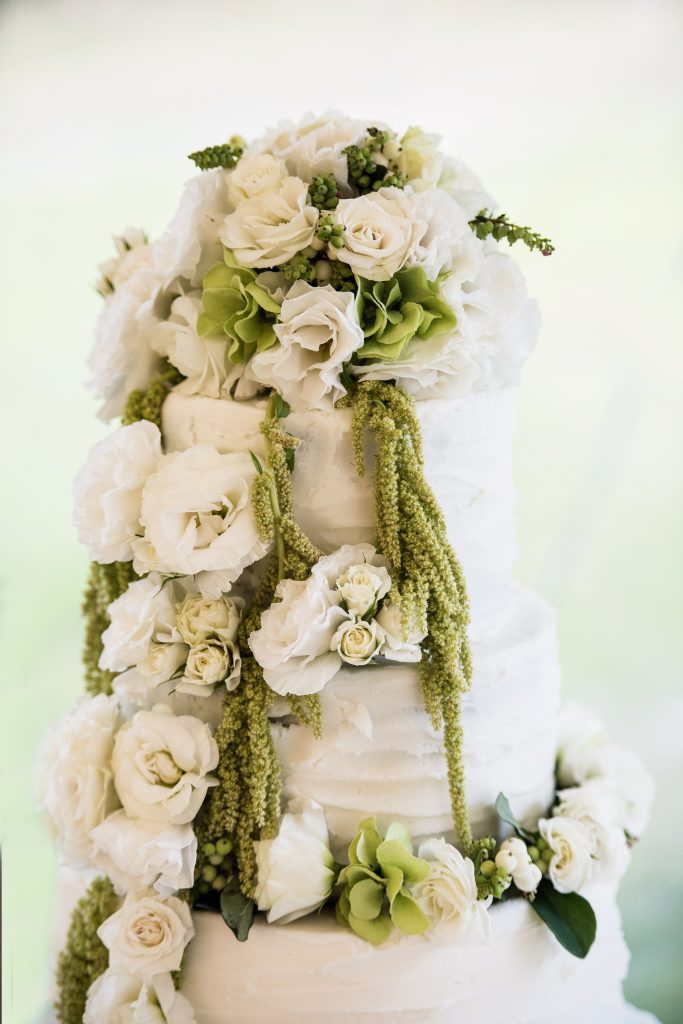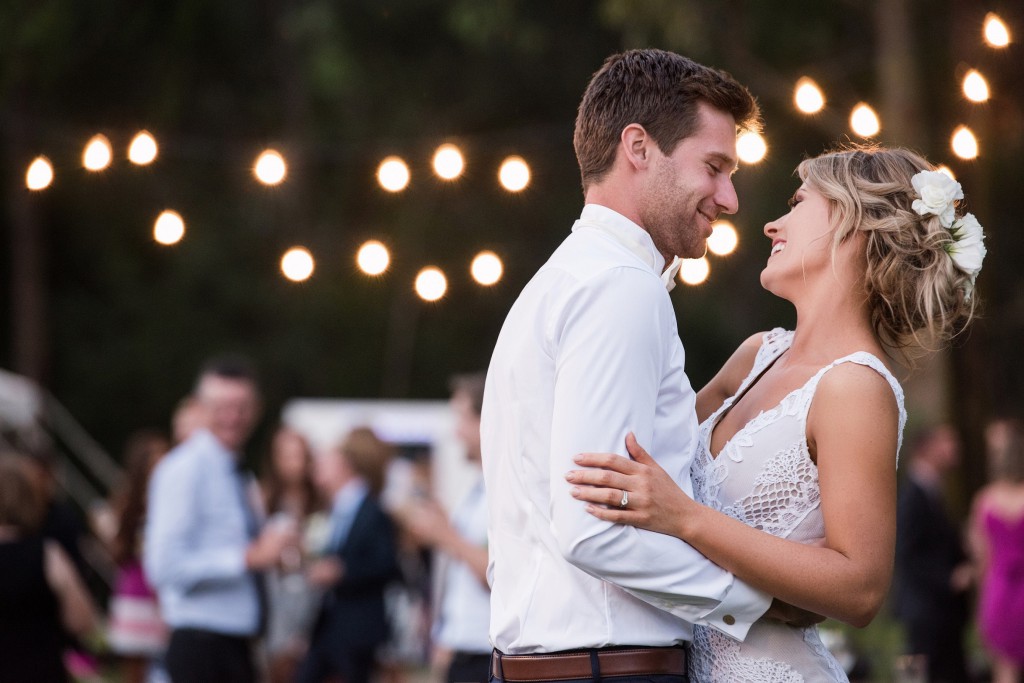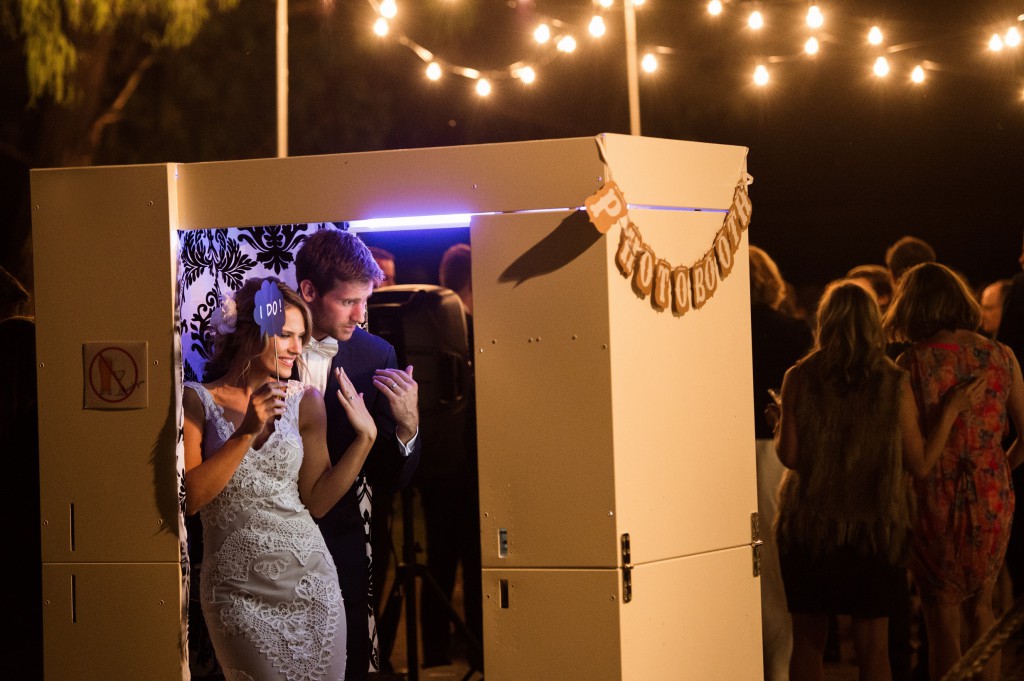 Sarah & Tyson | 17.01.2015
Celebrant: Meriki Comito
Ceremony & Reception Location: Tyson's Family Property
Photography: Melissa & Jerry Ghionis
Bridal Gown: Jane Hill
Men's Suits: Yd
Bridesmaid Dresses: Review
Catering: Blakes Feast
Florals: Georgie Campbell
Marquee: The Marquee People
Seryn & Stuart's Emu Bottom Homestead Wedding
After a hilarious proposal with a Cheezle ring during a camping trip, Seryn and Stuart chose to become husband + wife at at the beautiful Emu Bottom Homestead.
When Seryn's busy life saw her give internet dating a try a few years ago, she was hoping to find someone who was down to earth and who possessed good manners.  When Stuart was first introduced to Seryn's smiling face, he thought there was a chance she could be a little too high maintenance due to her love of "cocktails and horses", but he thought her to be so very pretty, that he decided to take a chance.
Their smiles on the big day proved that chance was well worth it!
Flanked by four gorgeous flower girls as their only bridal party, Seryn & Stuart's parents made a promise to love & support their children throughout their lives together as husband & wife before the the loved up pair vowed to "respect you, laugh with you, cry with you and love you faithfully through the good times and bad".
A Holding Hands ritual and three sensational readings by members of Seryn & Stuart's families ensured that the ceremony was romantic, personal and highly entertaining, before their first kiss as husband & wife almost raised the roof (with the groom's head already practically touching it!)
Many thanks to Kim Selby Photography for these beautiful images of Seryn & Stuart's perfect day xx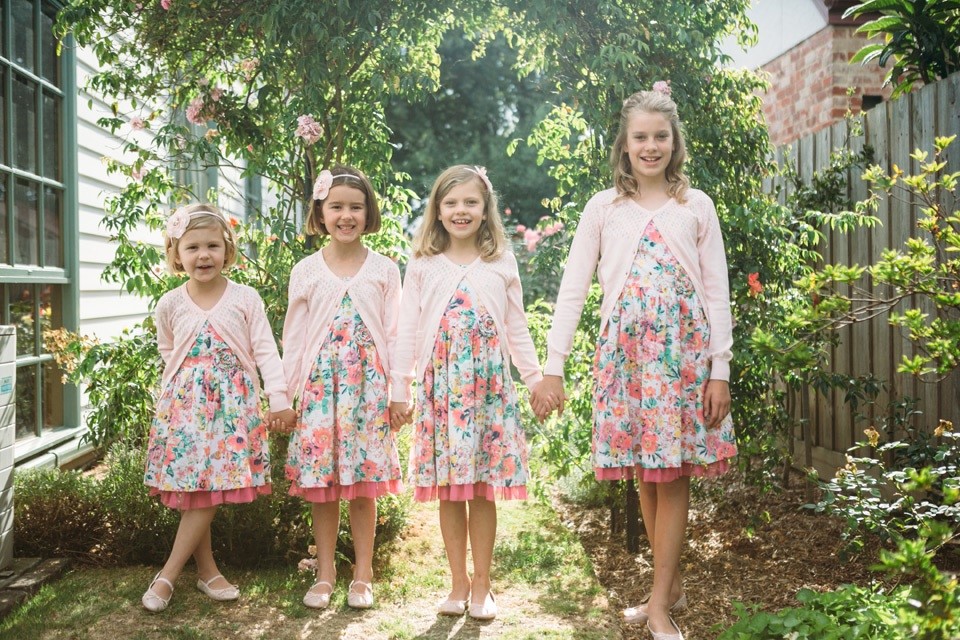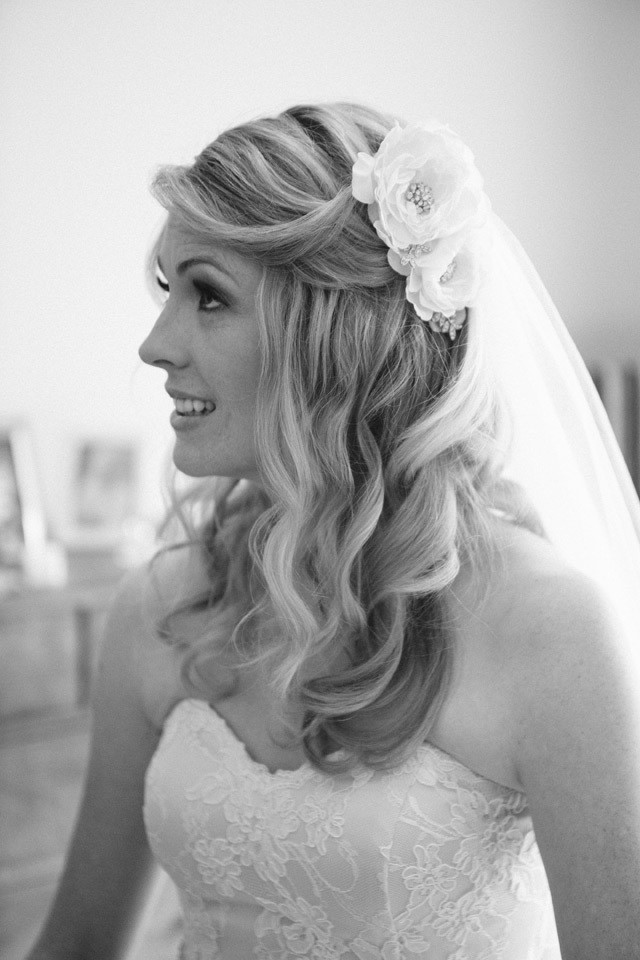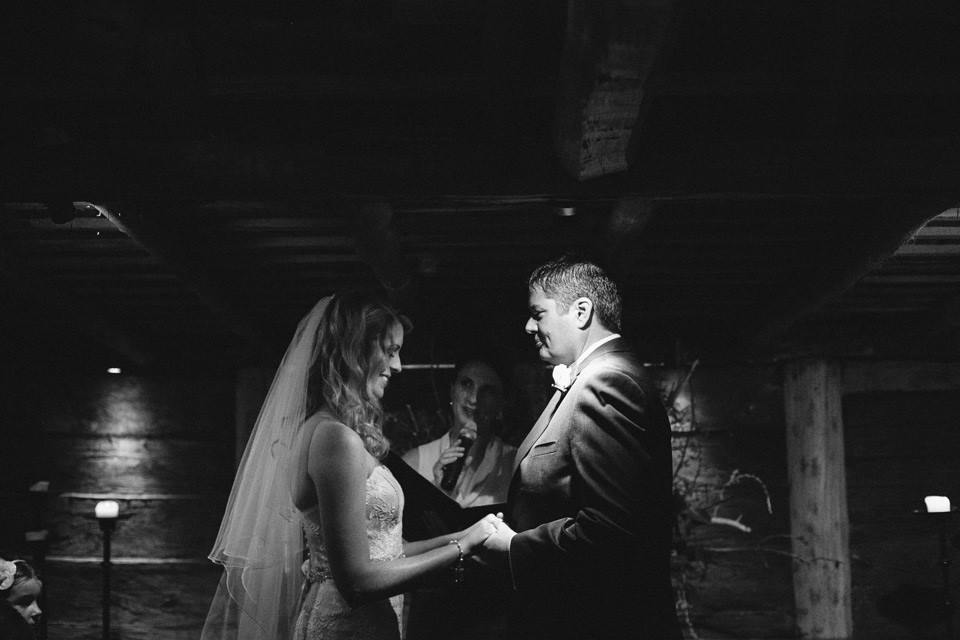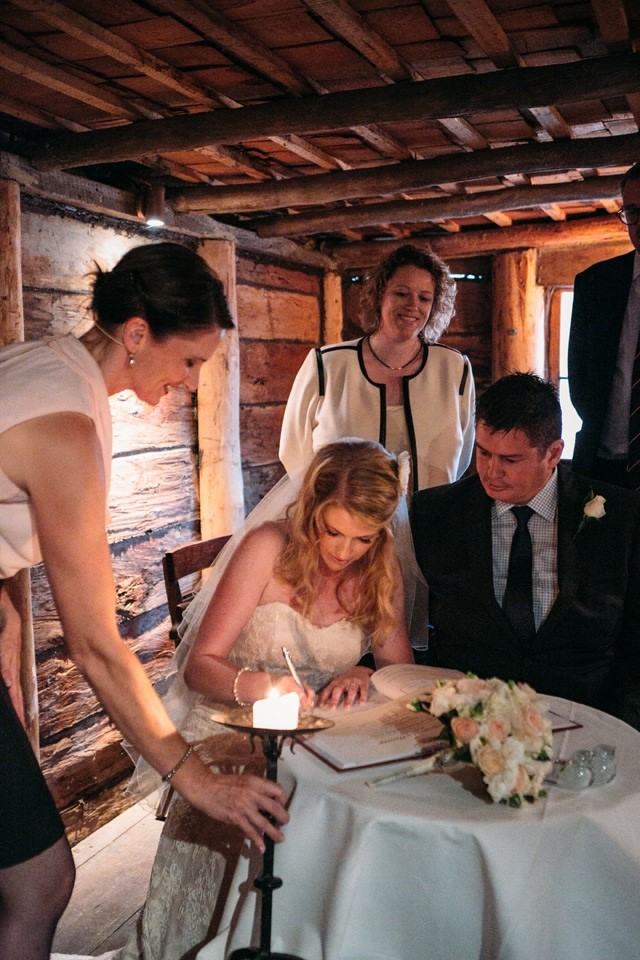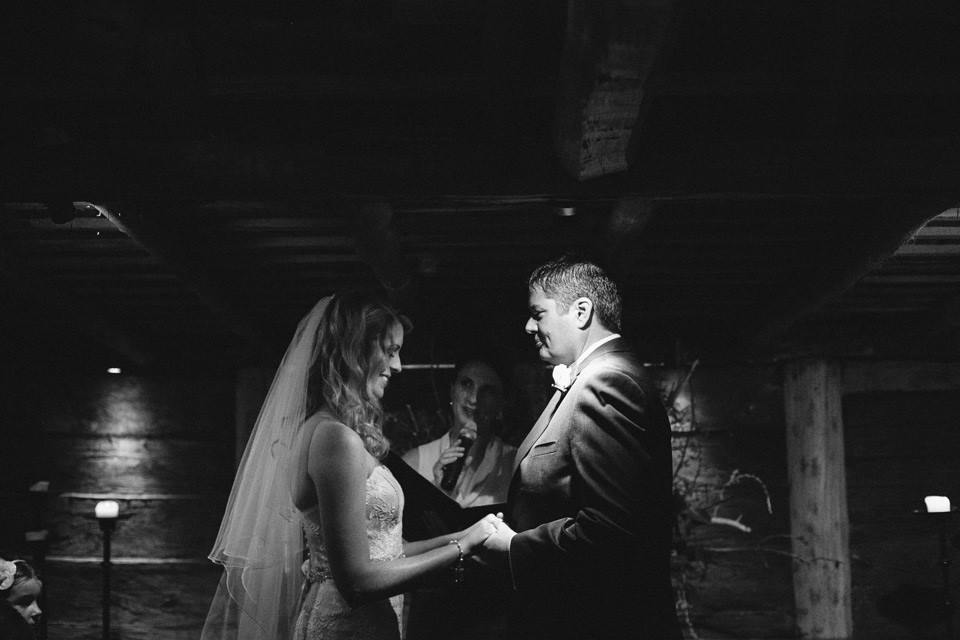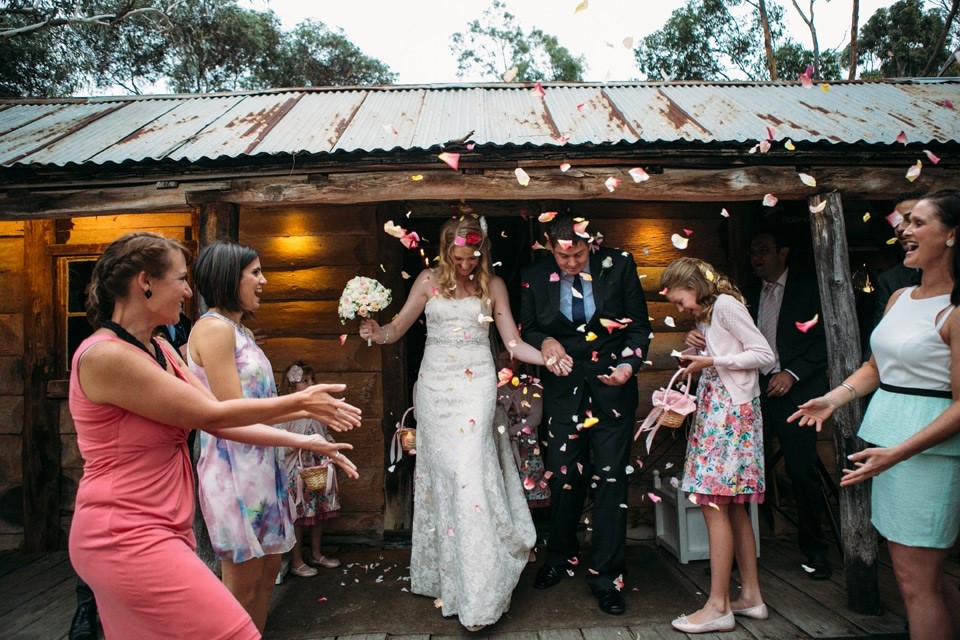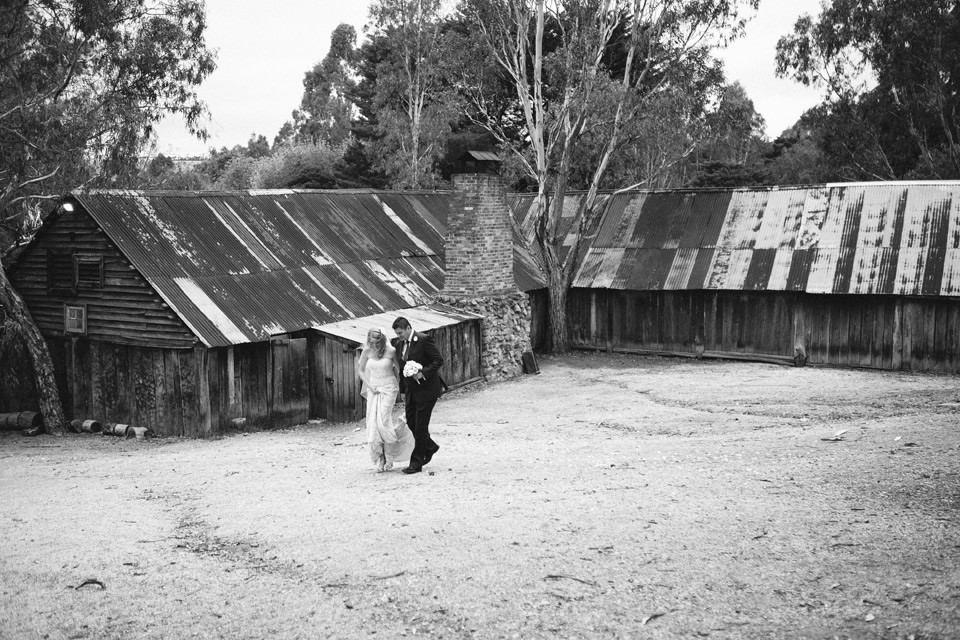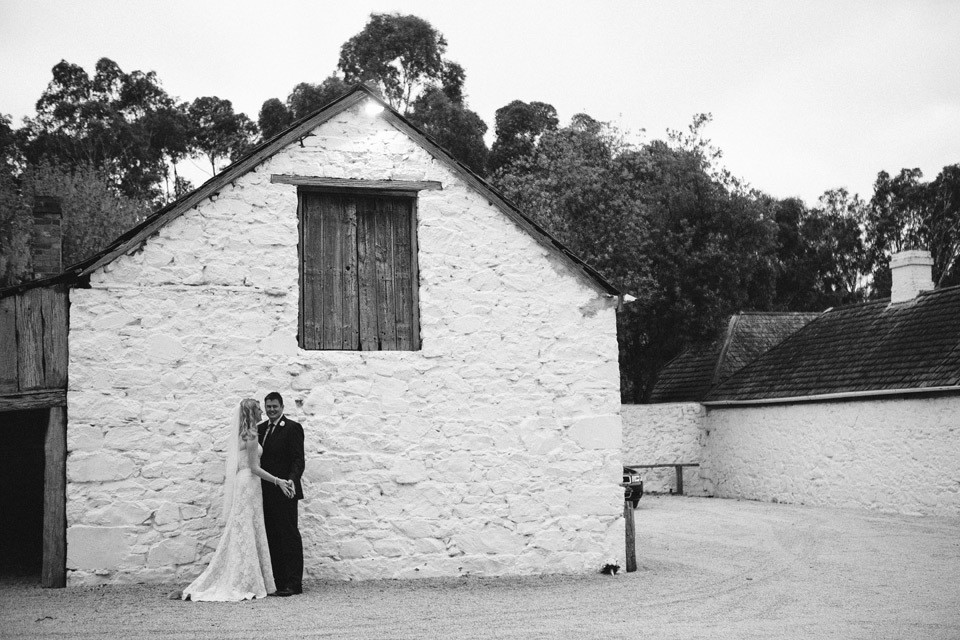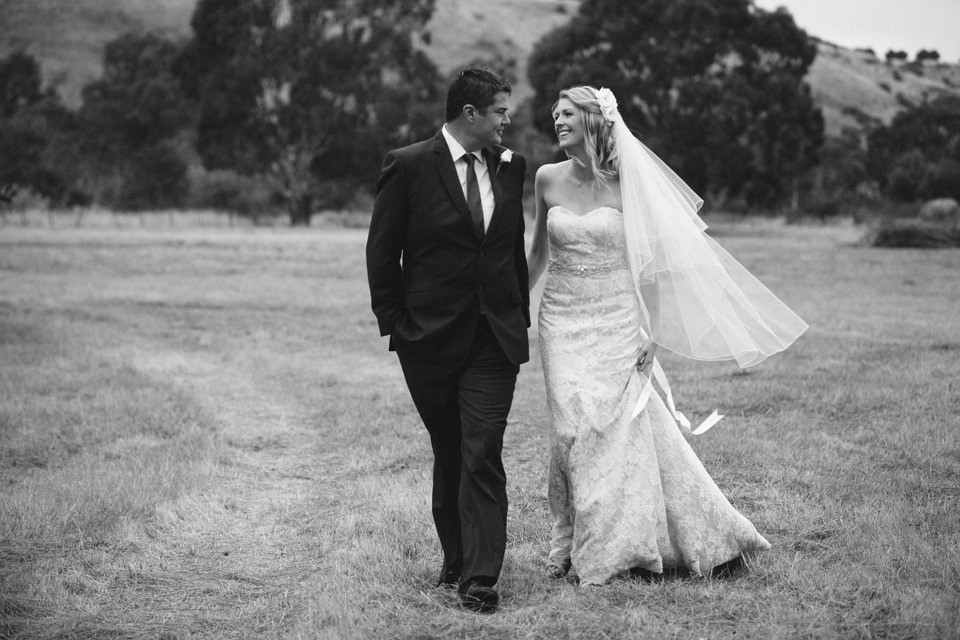 Seryn & Stuart | 21.03.2014
Celebrant: Meriki Comito
Venue: Emu Bottom Homestead
Photography: Kim Selby Photography