Chloe + Mahmoud's Gardens House Wedding
First meeting
At Phuket airport. Mahmoud tells me he was instantly mesmerised by Chloe's beauty.
He had just shared a laugh and a hug with one of his friends, before he turned to see Chloe standing there behind him in the customs line, so he promptly broke into a huge smile and asked her if she would like a hug too!
First impressions
They immediately discovered a very similar sense of humour, and bonded over a love of travel and immersing themselves into different cultures, but it was their strong family ties and a love for sports that brought them close together….well, by sports I mean mainly AFL….meaning mainly Carlton….ok so maybe that was just Mahmoud that was obsessed with sport, but either way, it didn't take long at all for their friendship to develop into the loving bond which led them to marry at the beautiful Gardens House in the Melbourne Botanical Gardens.
Vows
After lots of Lebanese family traditions starting the day off for Mahmoud, Chloe made her entrance at Gardens House as a breathtaking figure in custom Craig Braybrook Couture.
She named her handsome groom as "the most beautiful, smart, and generous person I have ever known". Mahmoud promised to love, cherish and commit his heart + soul to Chloe for as long as he lived.
Mahmoud's nephew stood up as the cute as button ring bearer, before a first kiss as husband + wife drew highly anticipated cheers and applause from a very festive group of guests!
Congratulations Mr + Mrs M and thank you for allowing me to share a part of your amazing day with you!
Photo credit
The incredibly talented Theo from Loco Photography for the beautiful images – what a superstar x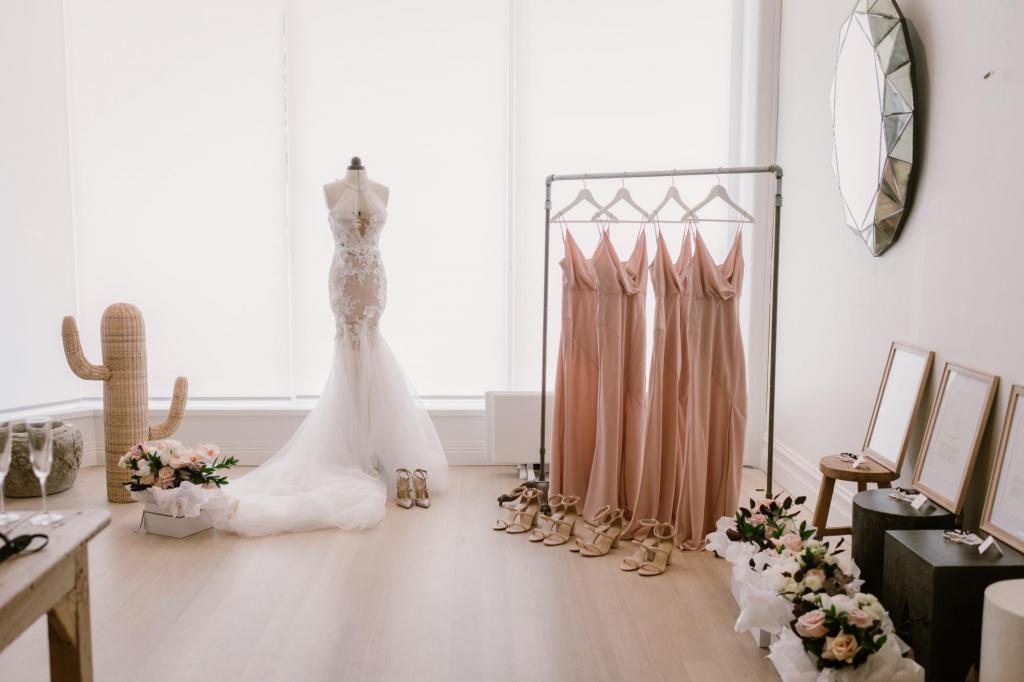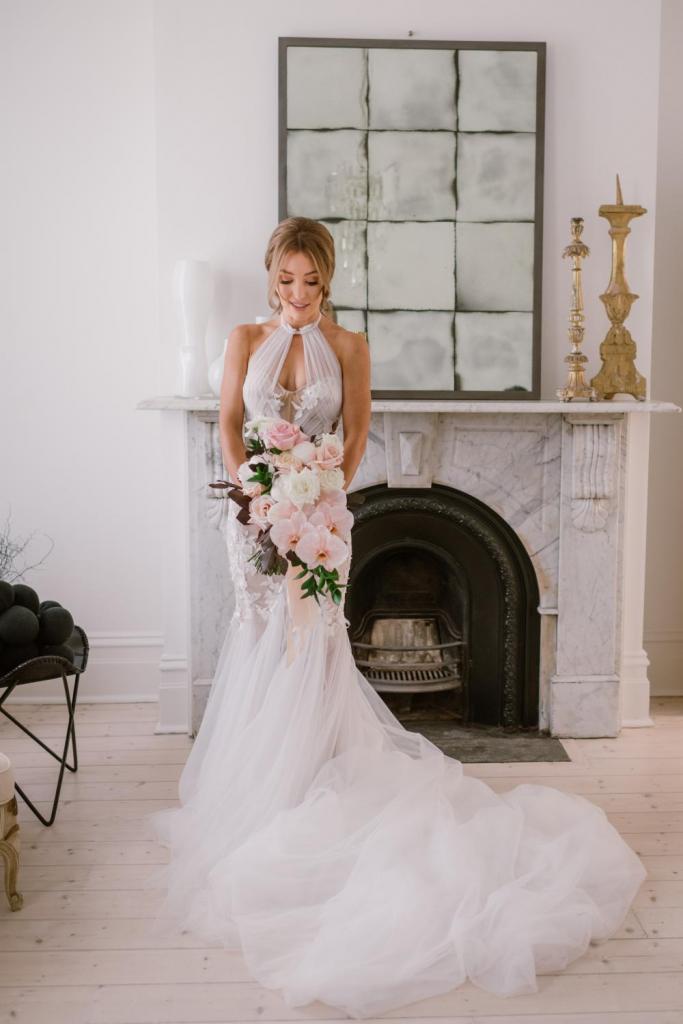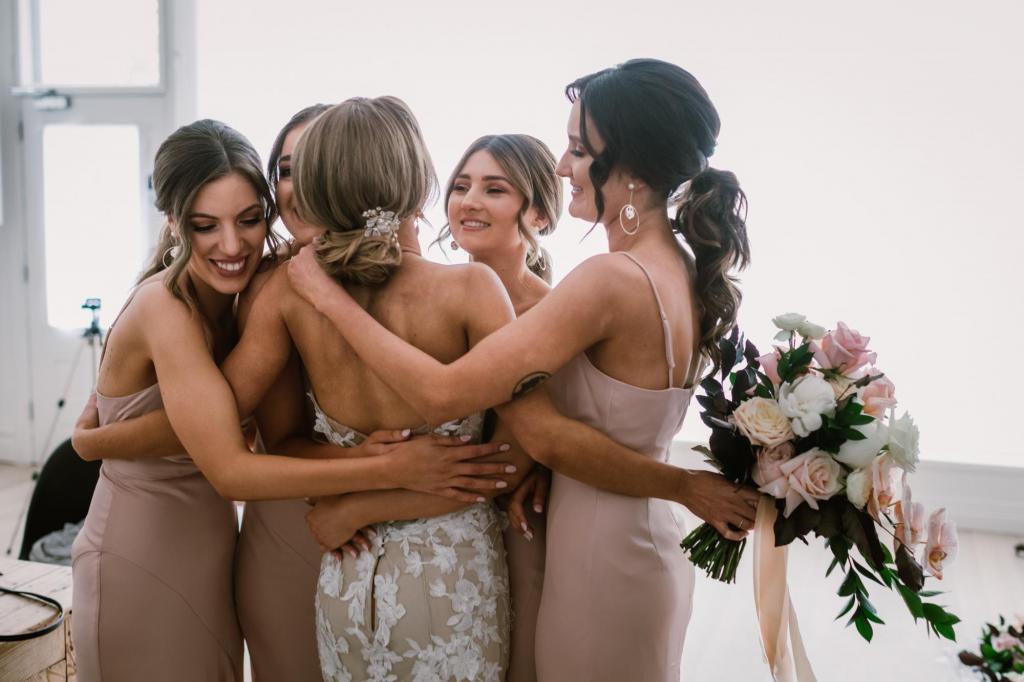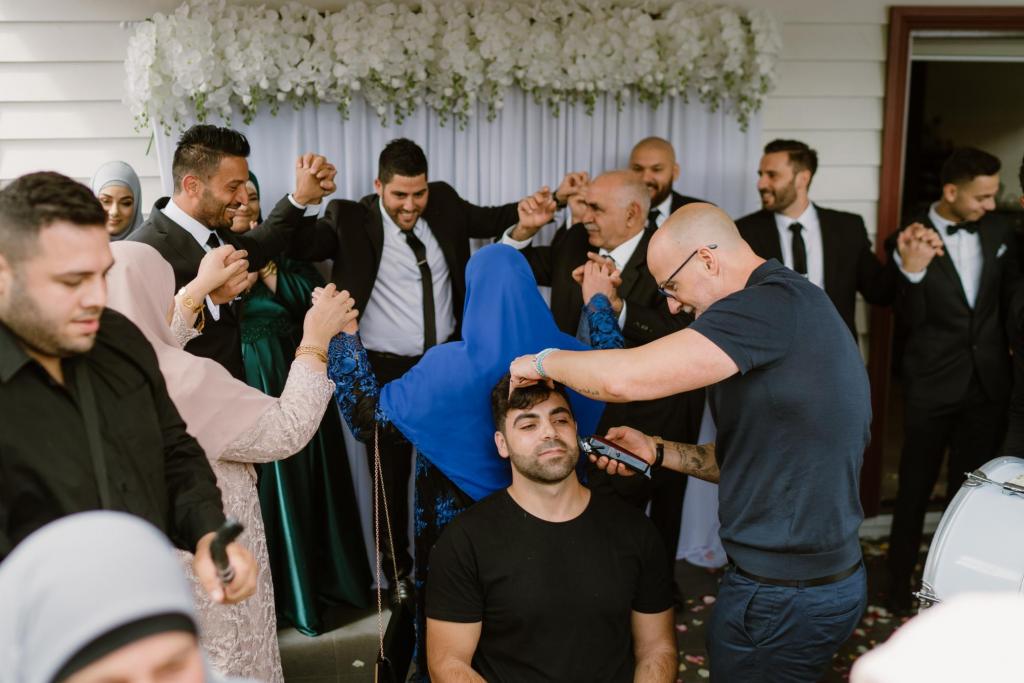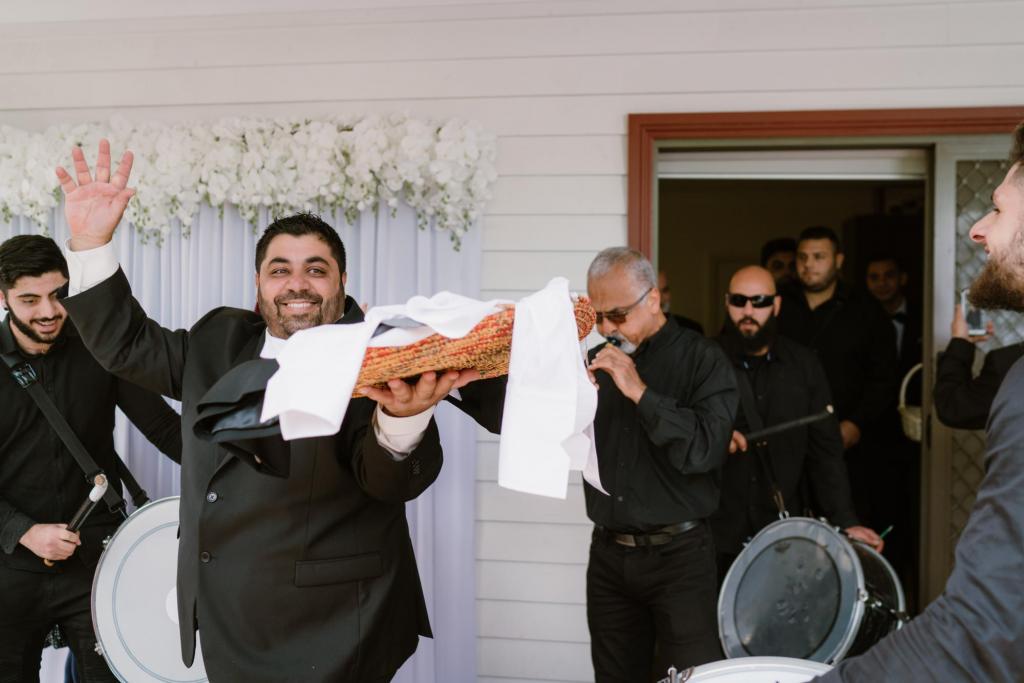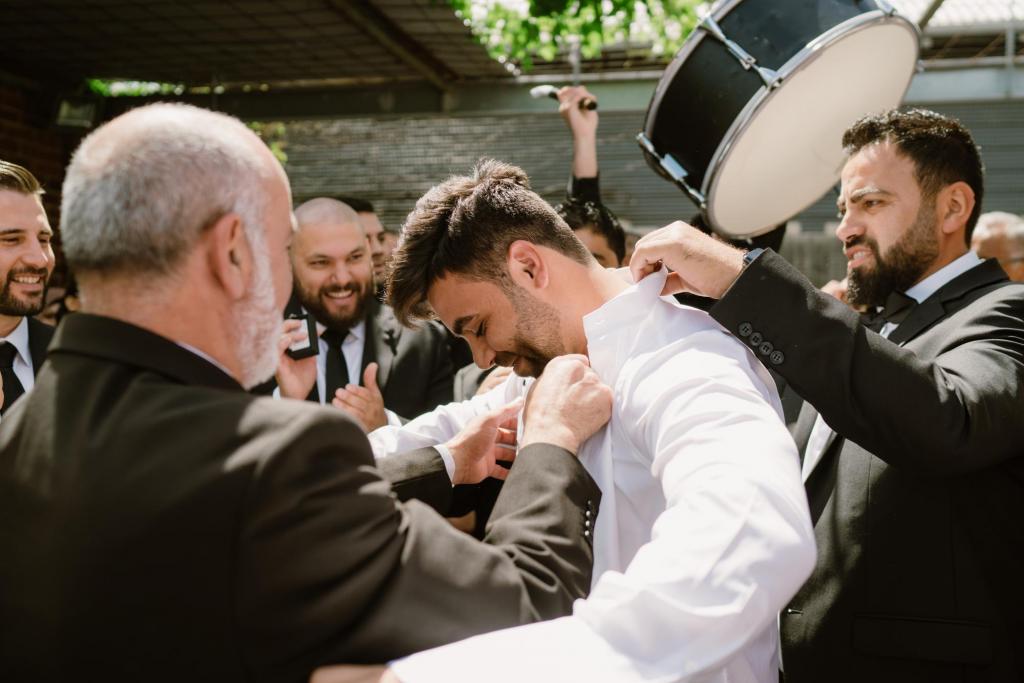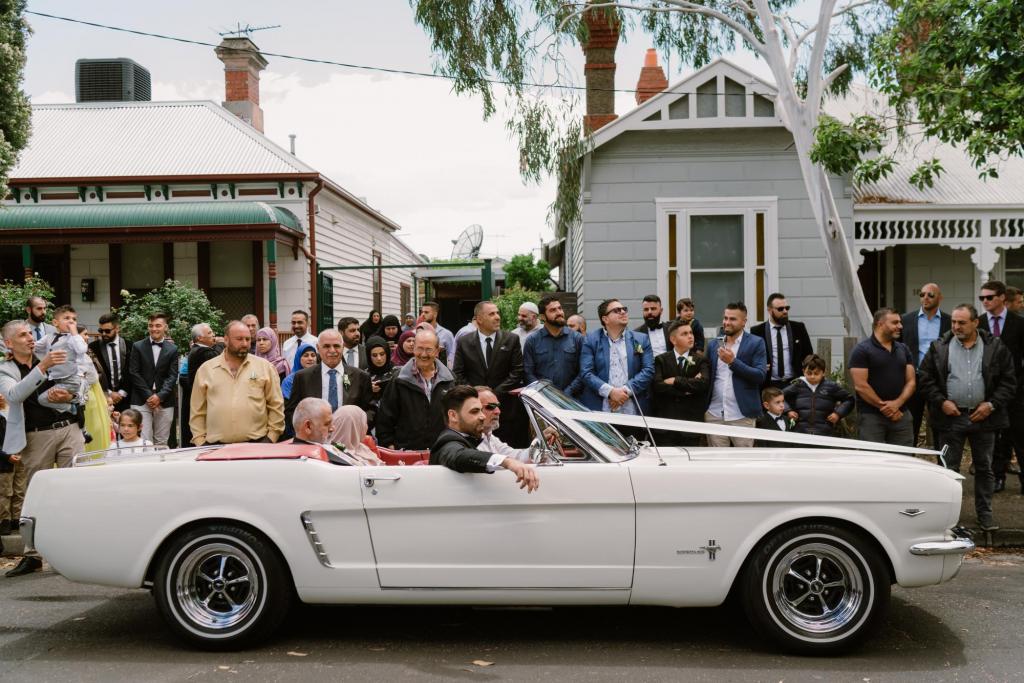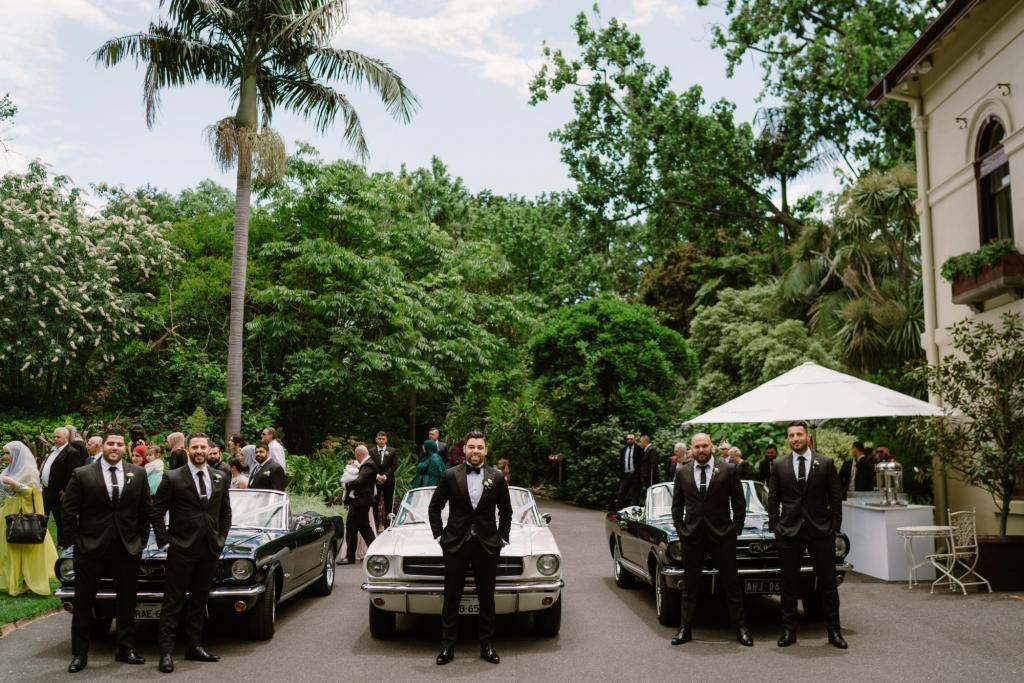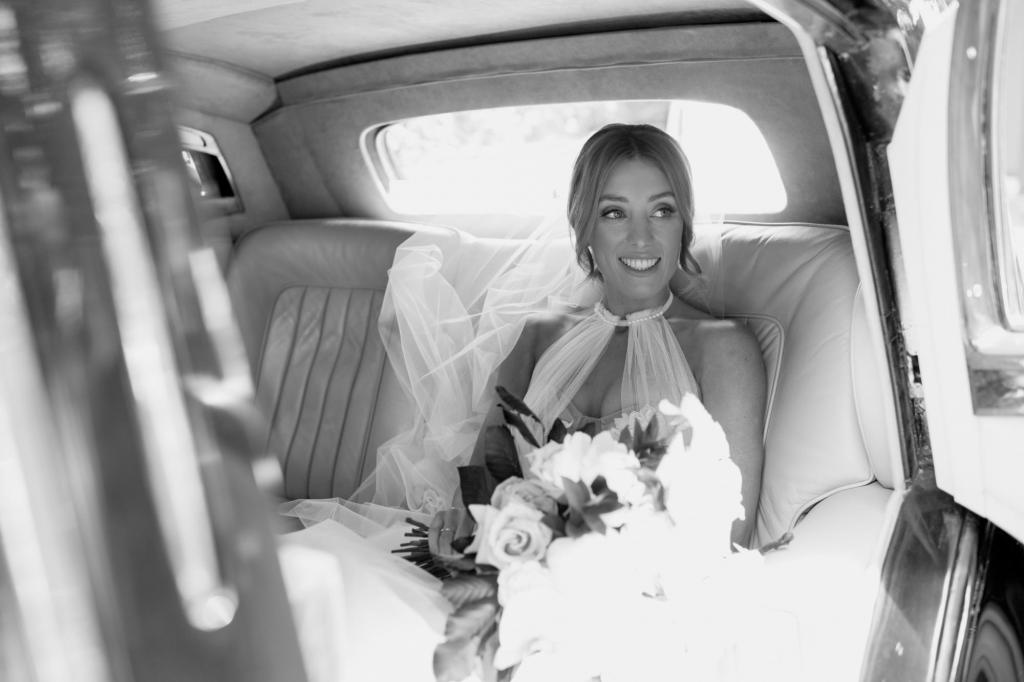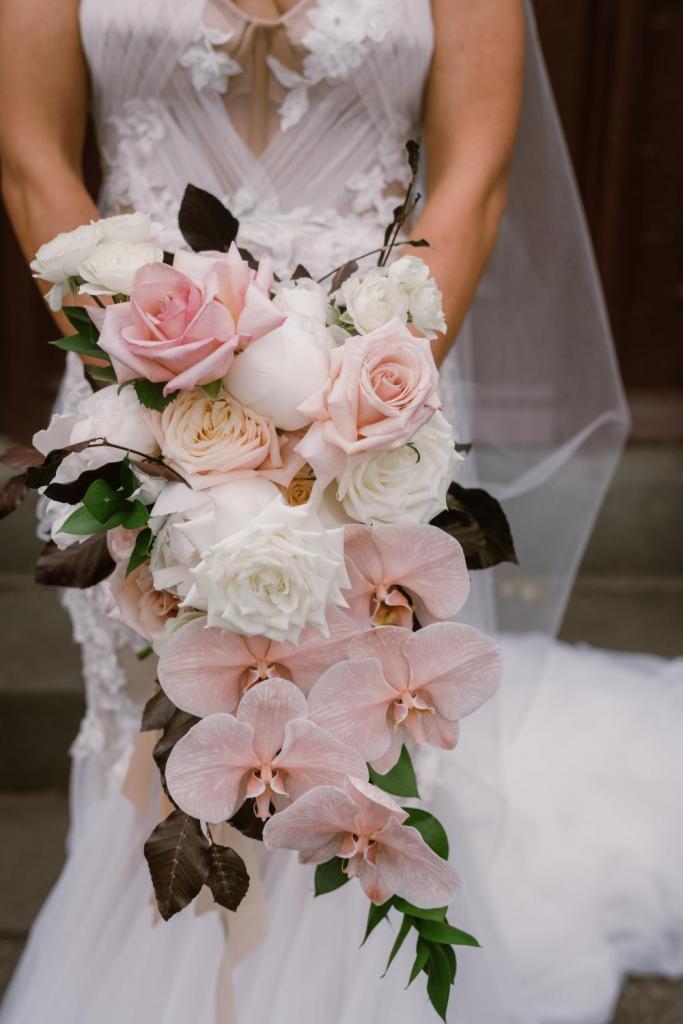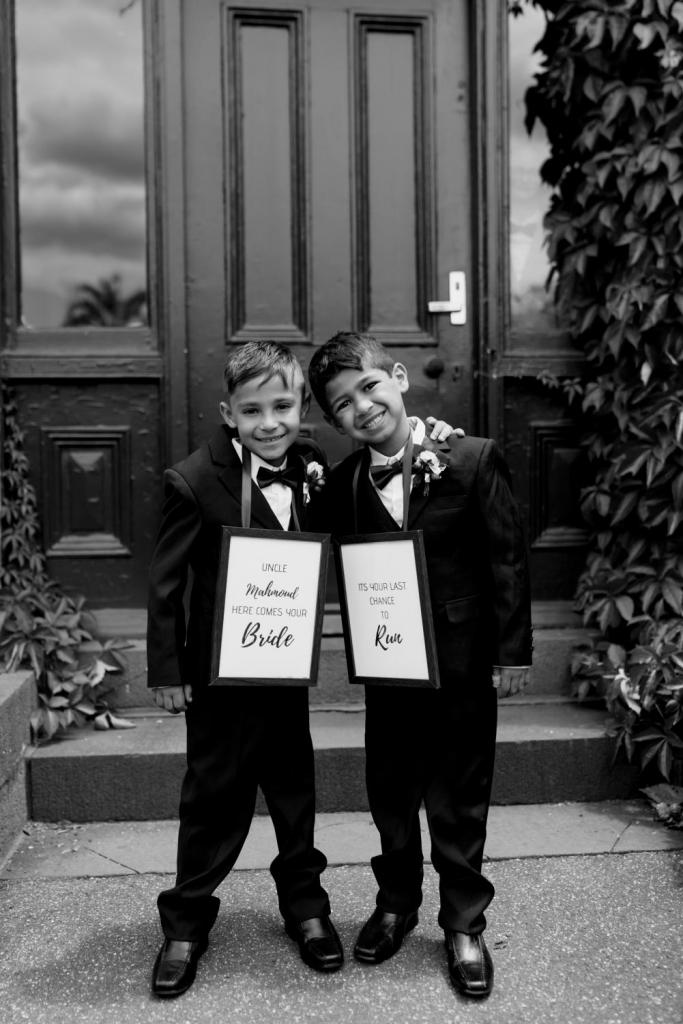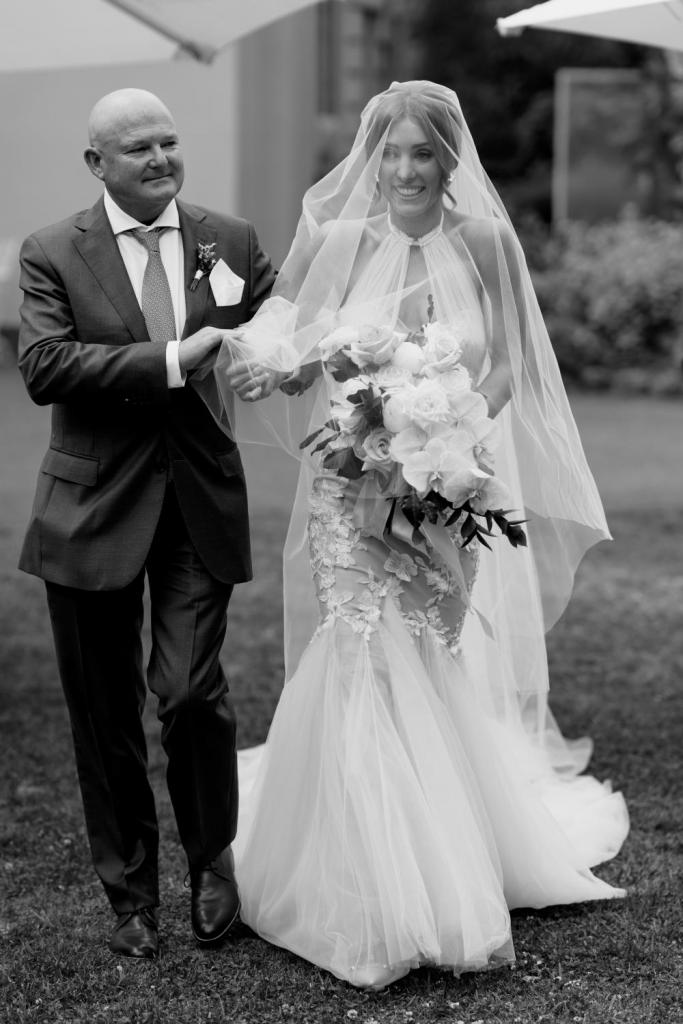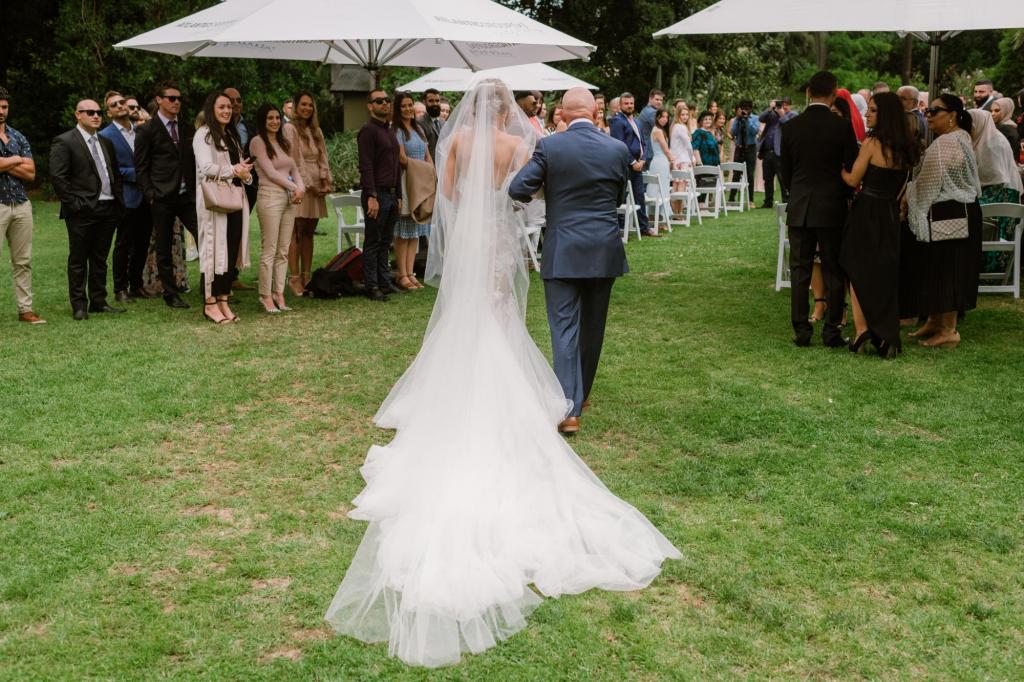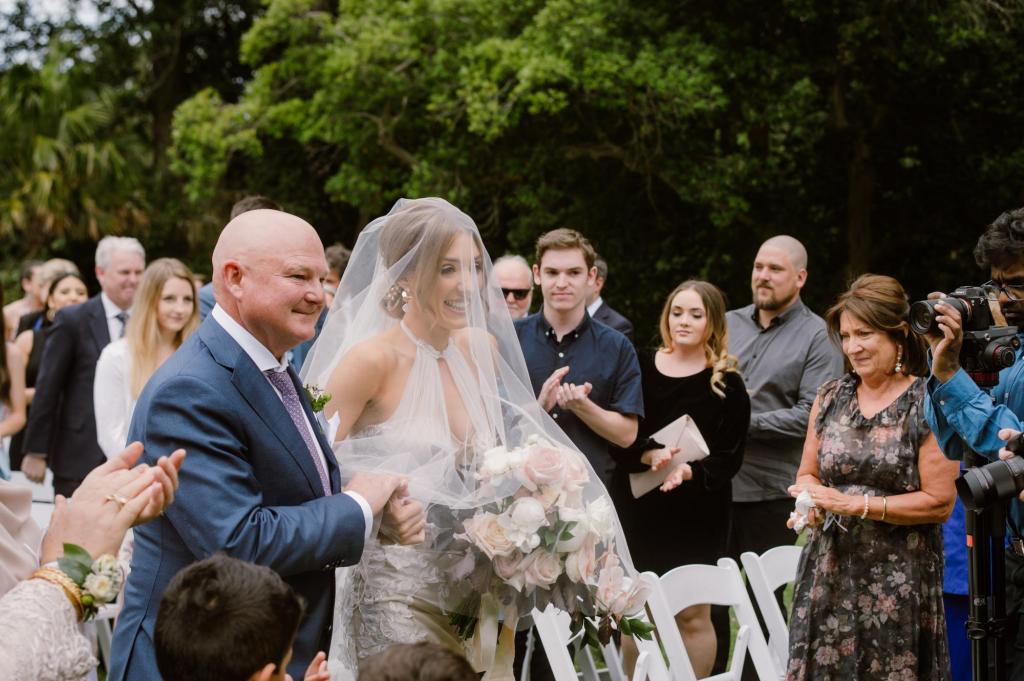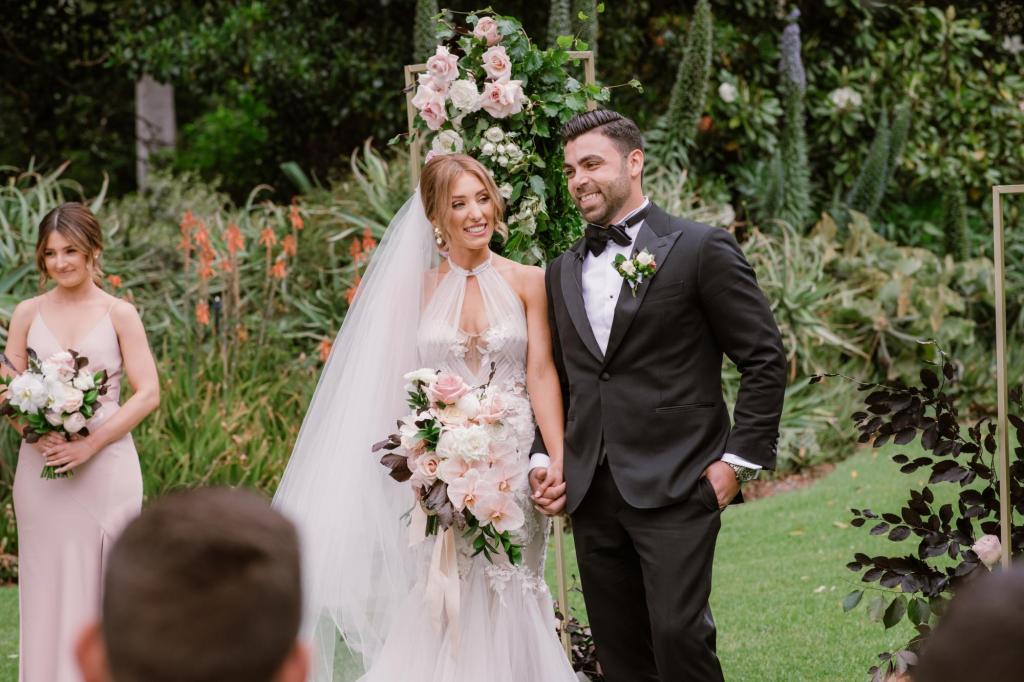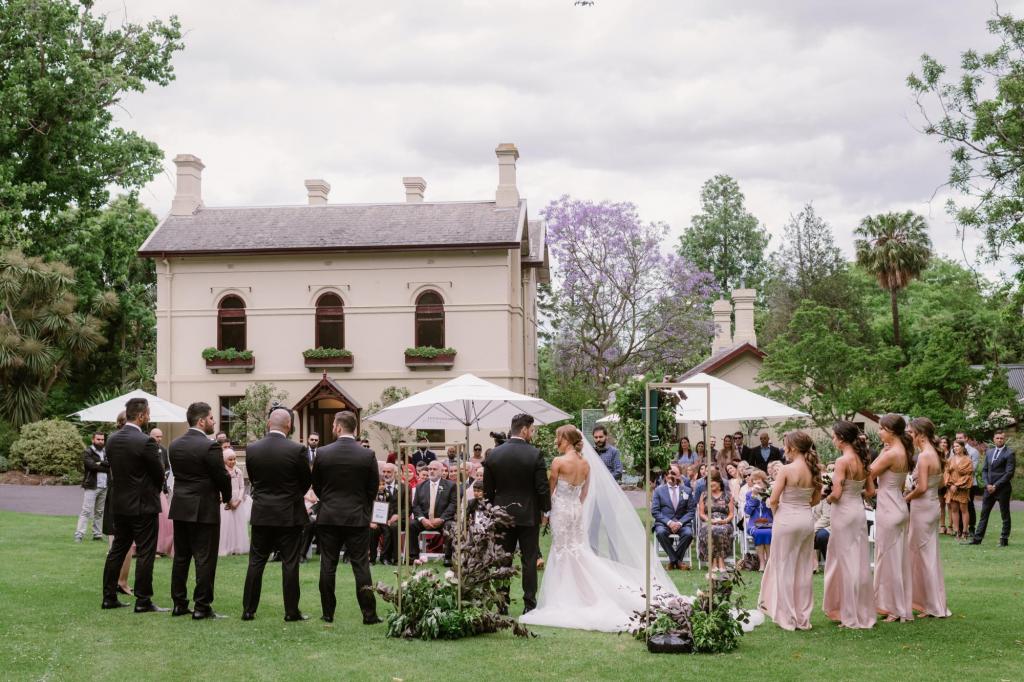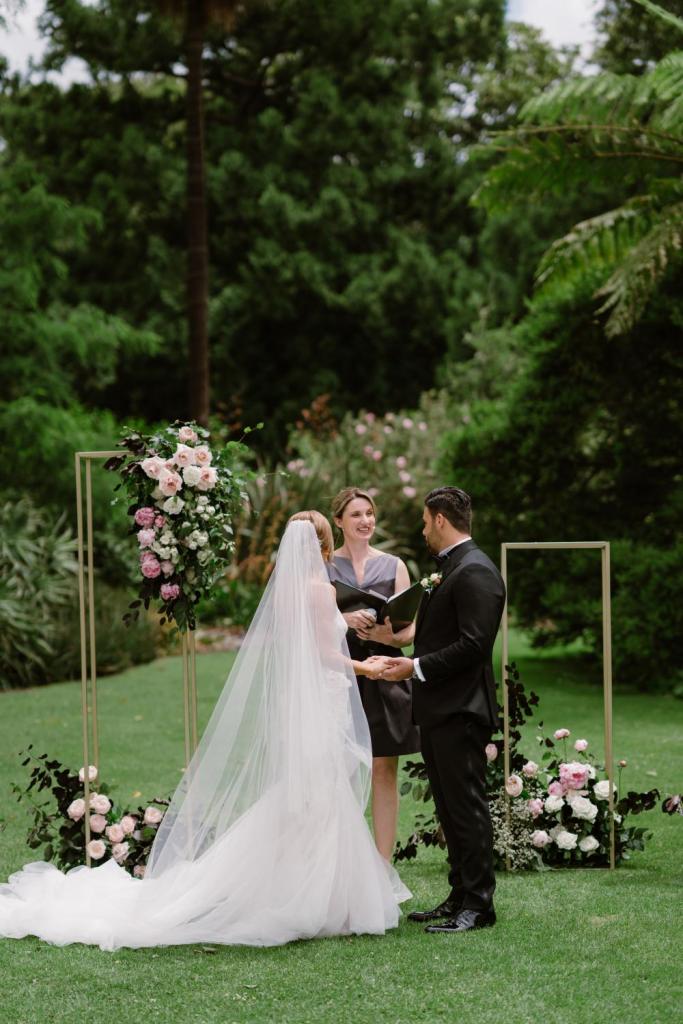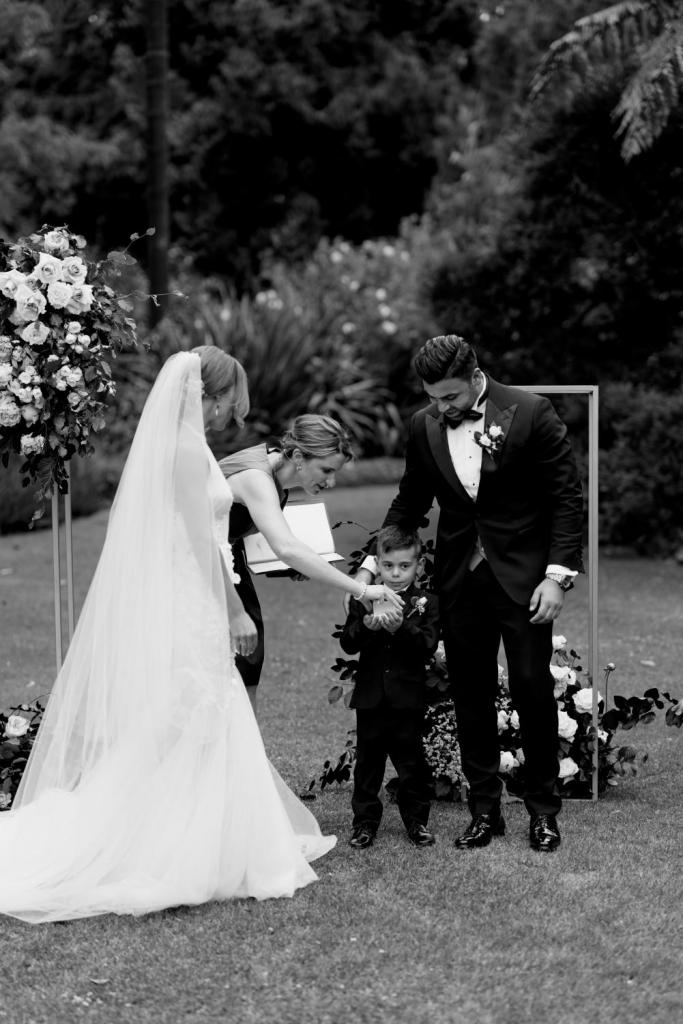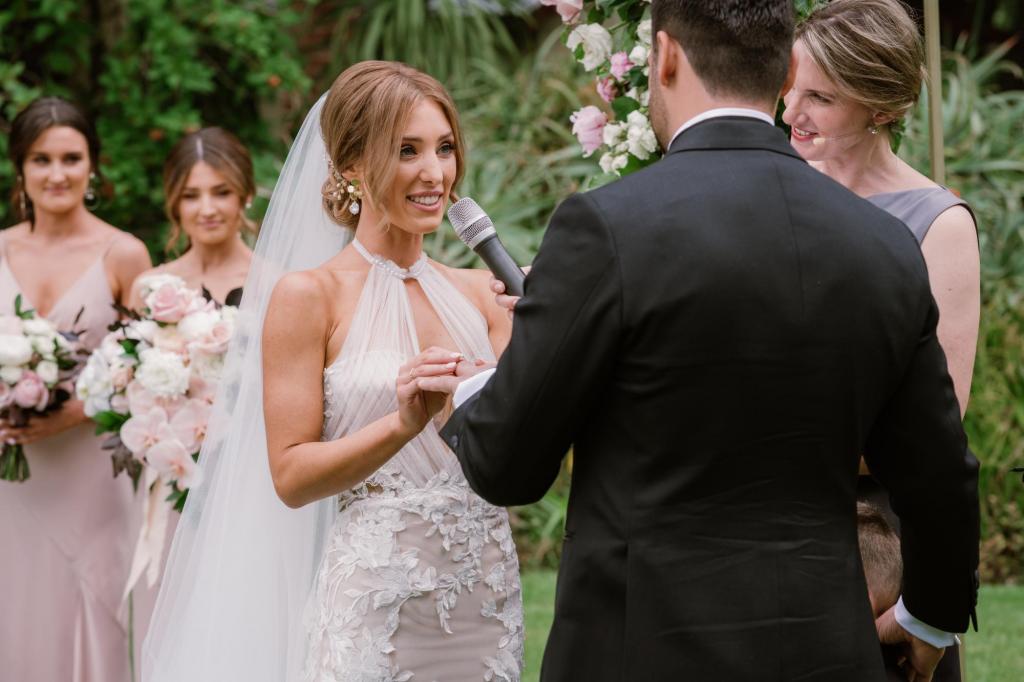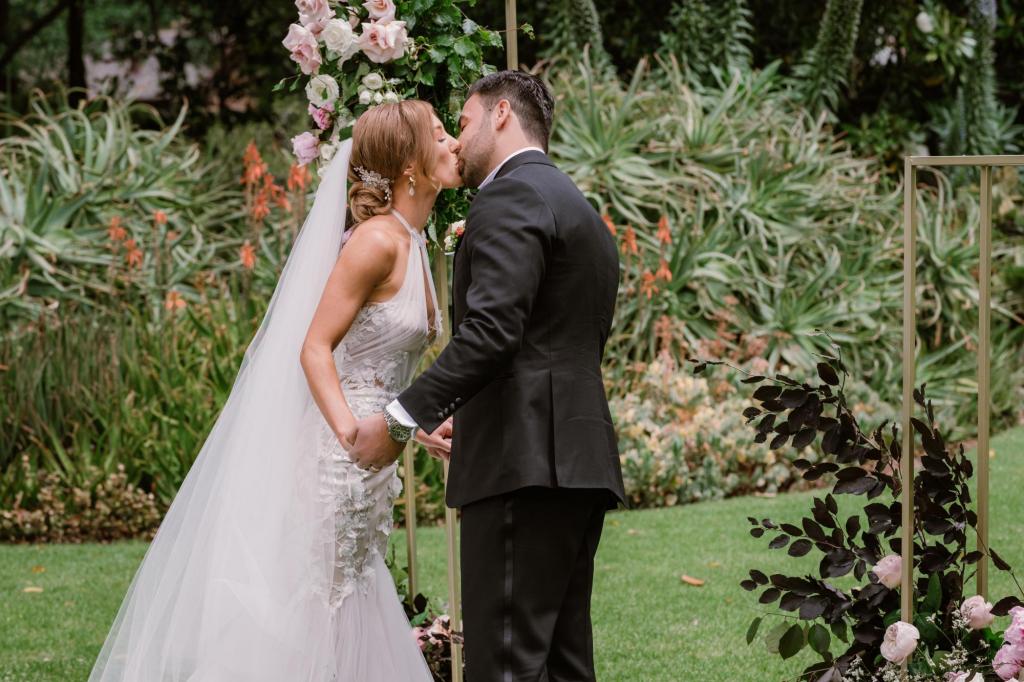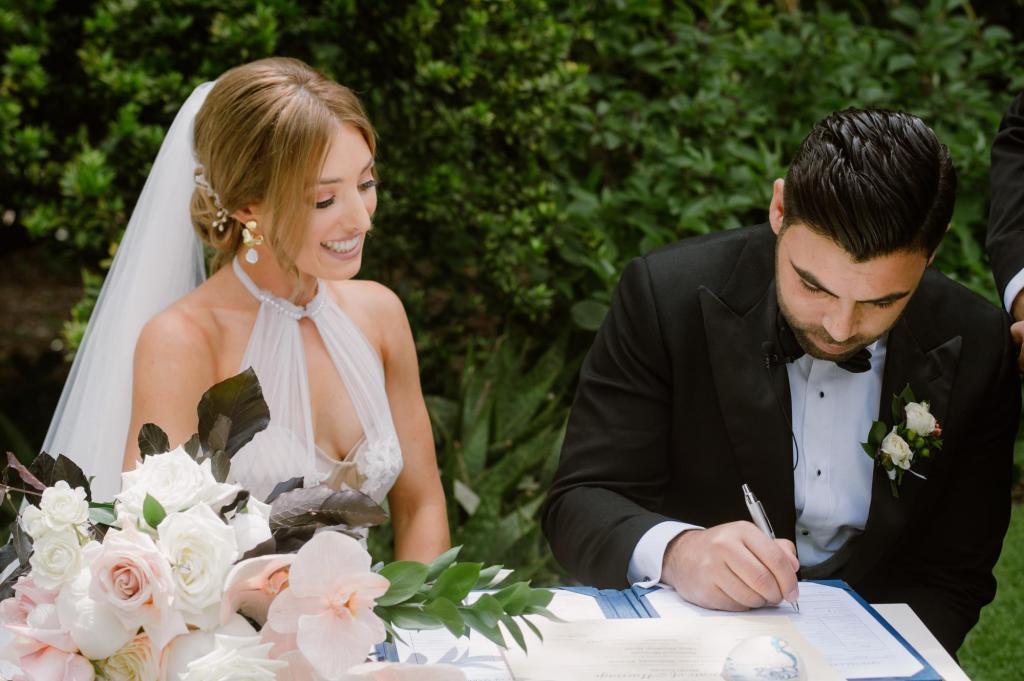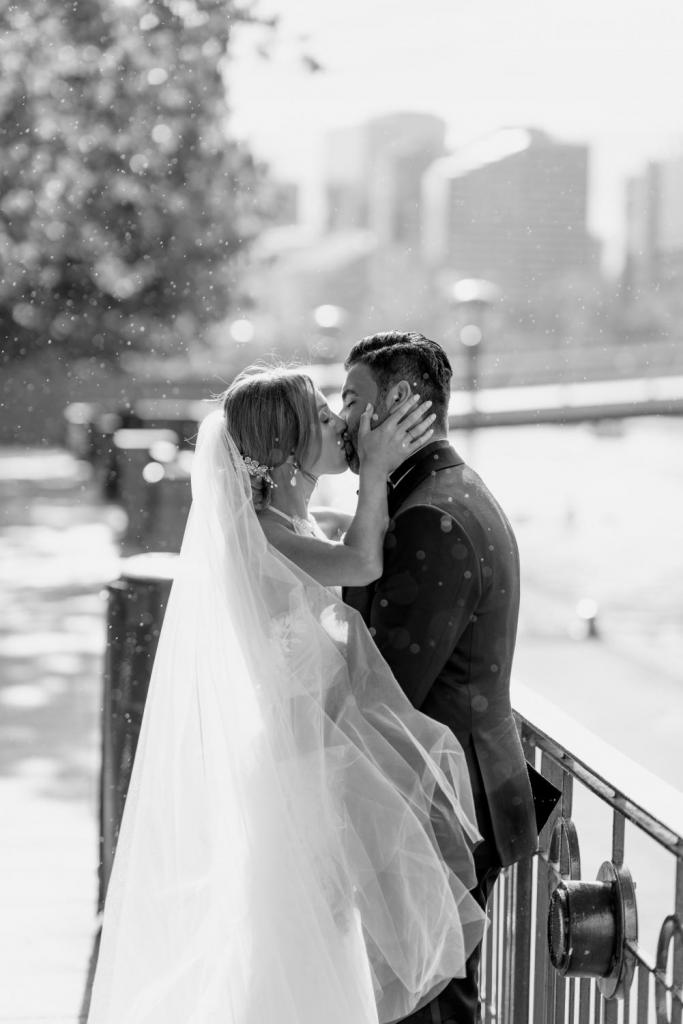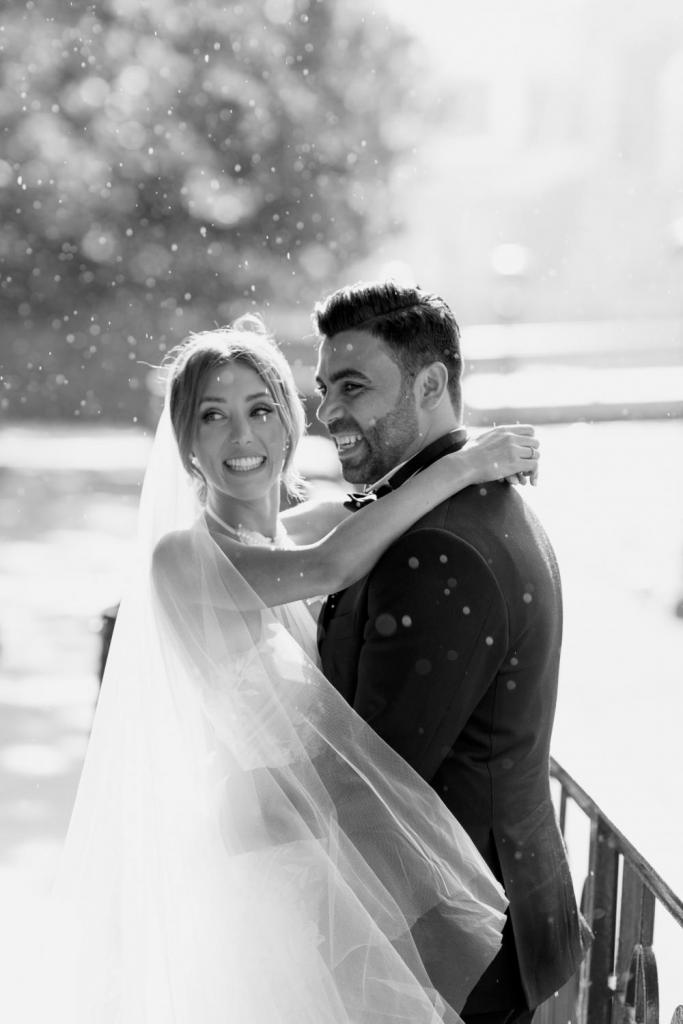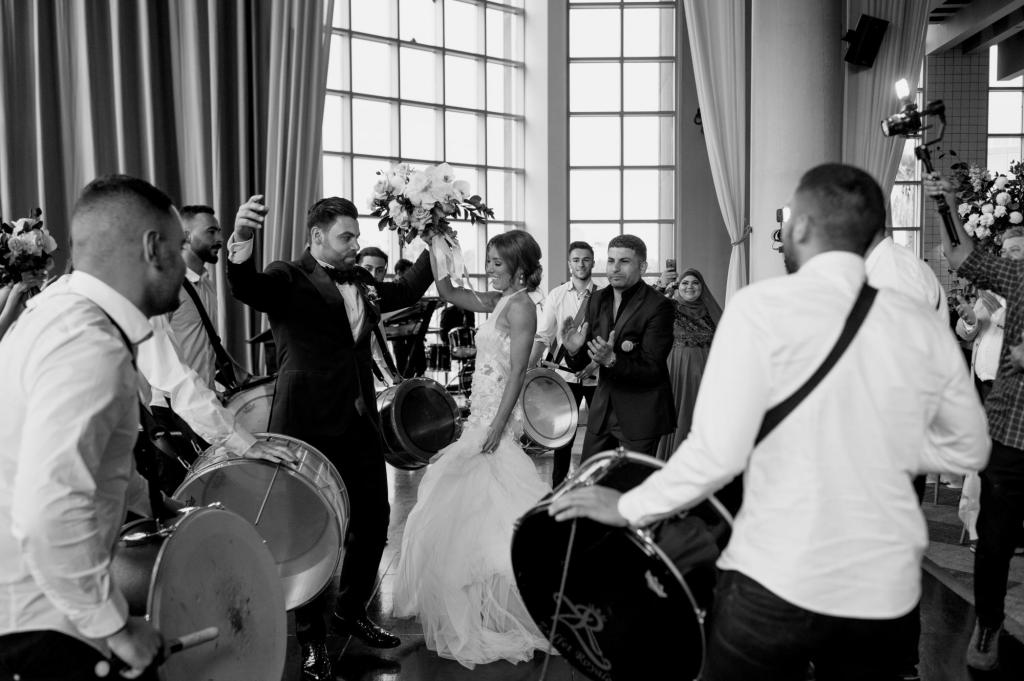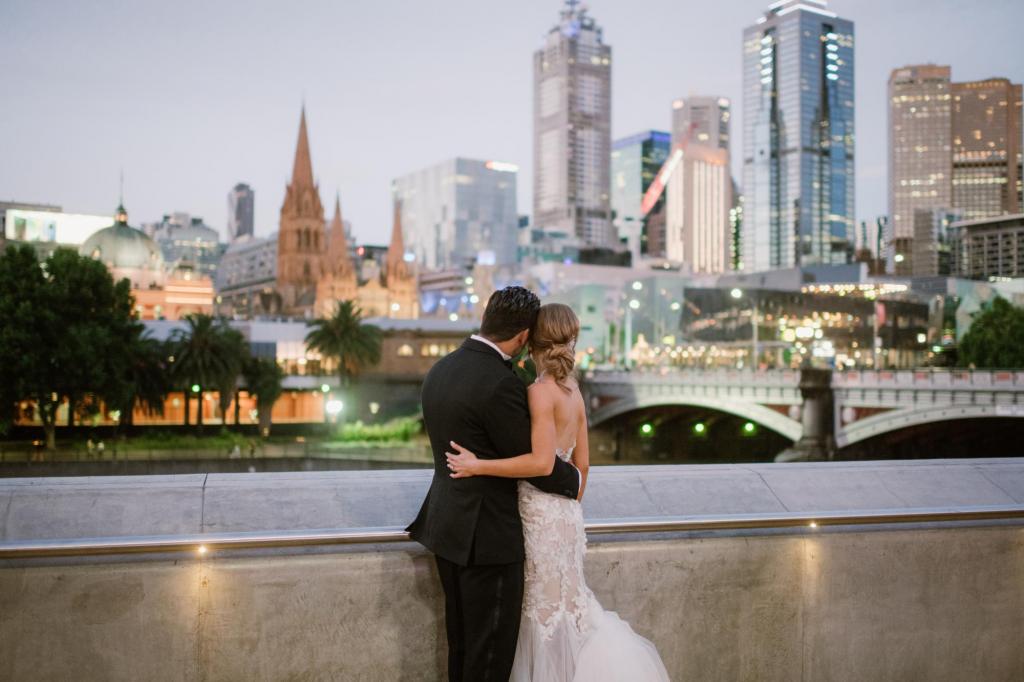 Chloe + Mahmoud | 02.11.2018
Photography: Loco Photography
Ceremony Location: Gardens House 
Celebrant: Meriki Comito 
Videography: IMedia Studios
Bridal Gown: Craig Braybrook Couture 
Bride's Shoes: Valentino
Flowers : Floretta By Grace
Groom's Cars: Pony Passion Cars
Bride's Cars: RR Classic Car Hire
Ceremony Music: Four Seasons String Quartet
Reception Location: Metropolis
Rain on Your Wedding Day – Do you have a plan B?
Feature Image by Ben Swinnerton 
Whats the weather forecast?
Nothing sets off the fear in many a brides heart more than the thought of rain on their wedding day. Weather is the one element you have no control over, but as long as you have a "Plan B", you can rest easy it will still be a perfect day.
Have the conversation
The first point of conversation at all my planning meetings with couples who have chosen to marry outside, is what they plan to do if it pours with rain.
Most brides will have an alternative location already in place, which is amazing, but for those of you who are living out their planning days either crossing your fingers that it won't rain, or attempting to use the power of prayer, voodoo, positive thinking or threats on someone's life to prevent it from raining, I can tell you now with absolute certainty, that Melbourne weather is ridiculously unpredictable. It doesn't care how desperately you want that beautiful sunshiny garden wedding and can totally ruin every one of those HOURS you have spent planning and preparing for that one big day.
Your guests should remember your wedding for the RIGHT reasons..
No bride or groom ever dreams of arriving at the ceremony looking spectacular, only to get out of the car and get completely soaked whilst they sink into the soggy ground down the aisle. And let's not forget about your guests and husband to be, who have been waiting that 15-30 minutes prior to your arrival, miserably clutching an umbrella, or huddling under the nearest tree. In my experience, guests will often refuse to come and take a seat in the rain, preferring the shelter of a tree over witnessing the beautiful ceremony and vows you have spent months perfecting.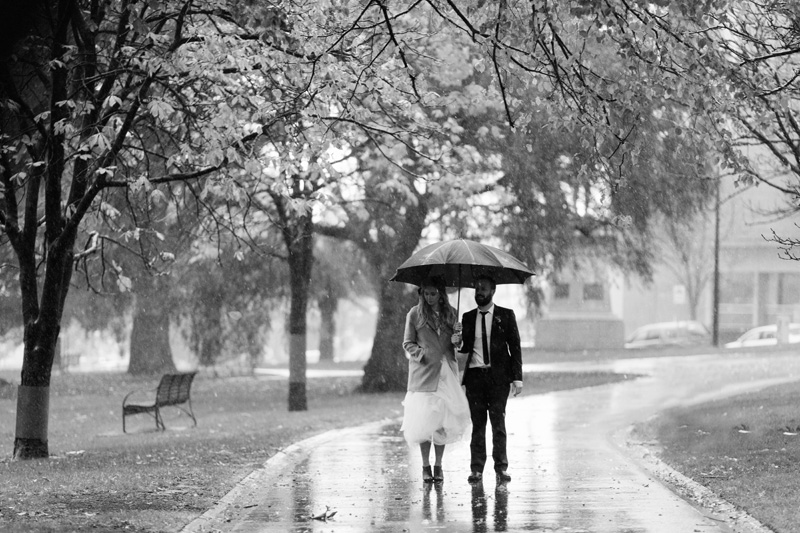 On a personal note
Oh, and just from my perspective as a celebrant, standing in the rain is not an ideal situation for us either. It's rather difficult to balance our ceremony script folder or device, as well as a microphone and an umbrella all at the same time. And even in the cases of a light shower, our sound systems and legal documents don't tend to do very well when they get wet either, so without the kind offer of bridal party members or guests to stand up and hold up umbrellas, you may be without sound or have a soggy marriage certificate as a keepsake!
An easy, budget friendly plan sometimes isn't enough
Some couples will arrange for shelter  in the form of market umbrellas or gazebos. These are perfect for the days when there's just some light rain or drizzle, but you will still need to be prepared for the case of heavier rain, as those options will not make any difference when the rain is coming in sideways!
Many brides are totally against a plan B, as they think its not going to be the ceremony of their dreams if they have to resort to it, but trust me when I say that unless dancing in the rain is your thing (and rainy day wedding photos can of course be absolutely magical!),  getting completely soaked during the legal parts and having grumpy, wet guests arriving at your reception afterwards is by no way going to contribute to that idea of a perfect day.
Talk to your reception venue
A lot of venues have some beautiful wet weather options, and if you're lucky enough to book a venue that provides exclusivity, you can normally select which option you would prefer to go with, only a few hours in advance!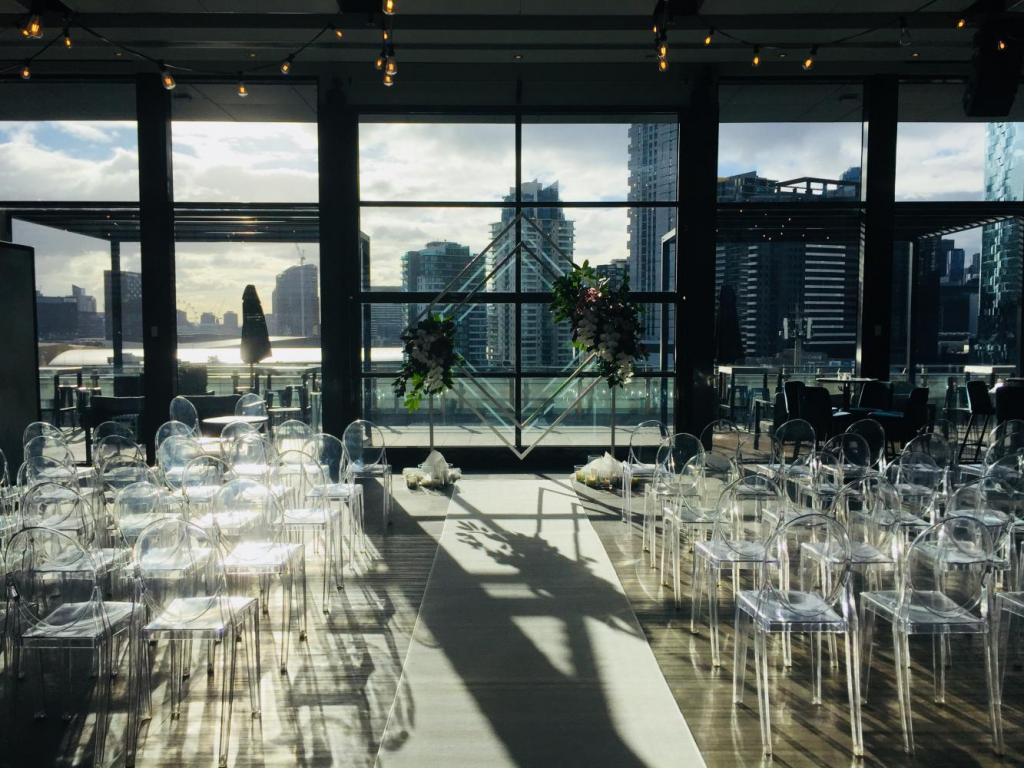 In other cases, if your venue is not able to provide an alternative rainy day option, they will most likely allow you to move your ceremony into the space you have booked for your reception.
In short, putting a solid wet weather contingency in place, will provide you with absolute peace of mind that no matter what the weather, you will be guaranteed a truly beautiful Plan B that can actually leave your guests thinking it was the Plan A all along! All it needs is a little organising in advance, so that every one of your suppliers can make sure it happens!
In the end
But the most important point to remember is that at the end of the day, regardless of the fact that you have no control over the weather, you will be married to the person you have chosen to spend the rest of your life with, and that's something the weather will make no difference to!
So if you're planning an outside ceremony, and you don't have a wet weather contingency, the following fabulous suppliers can help you to lock in your dream Plan B!
Otherwise just ask your humble celebrant. I'm pretty certain they'll be able to send you in the right direction. Just for peace of mind x
Dann Event Hire
Harry The Hirer
The Style Co
Weddings of Distinction
Ellen + Lachy's Yarra Valley Wedding
First Meeting
First meeting at 'Electric Lady Land' on Chapel Street, Lachy thought Ellen looked hot and seemed fun to talk to.
Ellen found Lachy to be kind of quiet, but she liked the way he ran his fingers through is hair, so after discovering a mutual appreciation of good food & wine, they bonded over the fact that they had both worked at wineries, both shared a love of animals, and both enjoyed each other's company immensely.
Ceremony vibes
In a laughter filled ceremony at one of Yarra Valley's newer wedding venues, The Farm Yarra Valley, Ellen and Lachy became husband and wife.
Ellen was so on trend in a fabulous Amaline Vitale Bridal & Couture gown (with pockets – always a win in my mind!) as she stood hand in hand with her handsome groom before a giant steel + floral Ceremony Circle by Sassafras Flower Design.
After receiving the best wishes of each and every guest, we were treated to two awesome readings by close friends, before Ellen and Lachy exchanged vows declaring "It is your heart that moves me, your spirit that inspires me, your humour that delights me, and your hand I want to hold for all of our days"
Their first kiss brought thunderous cheers and applause before squeals of excitement when I announced that the newlyweds had organized an Easter Egg hunt immediately after!
So much fun!!
Photo credit
Beautiful images by Anitra Wells / Photographer who is always so fabulous work with!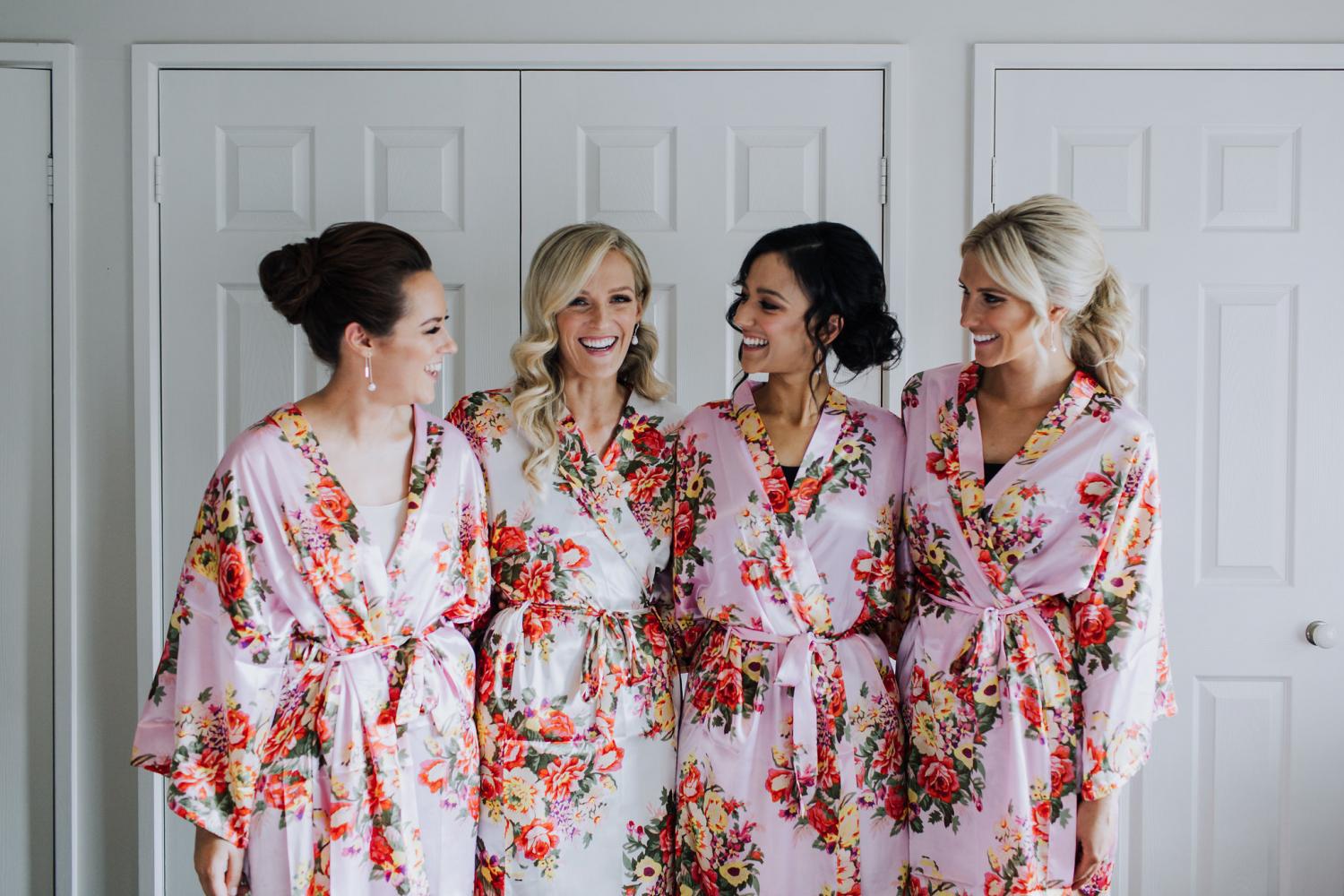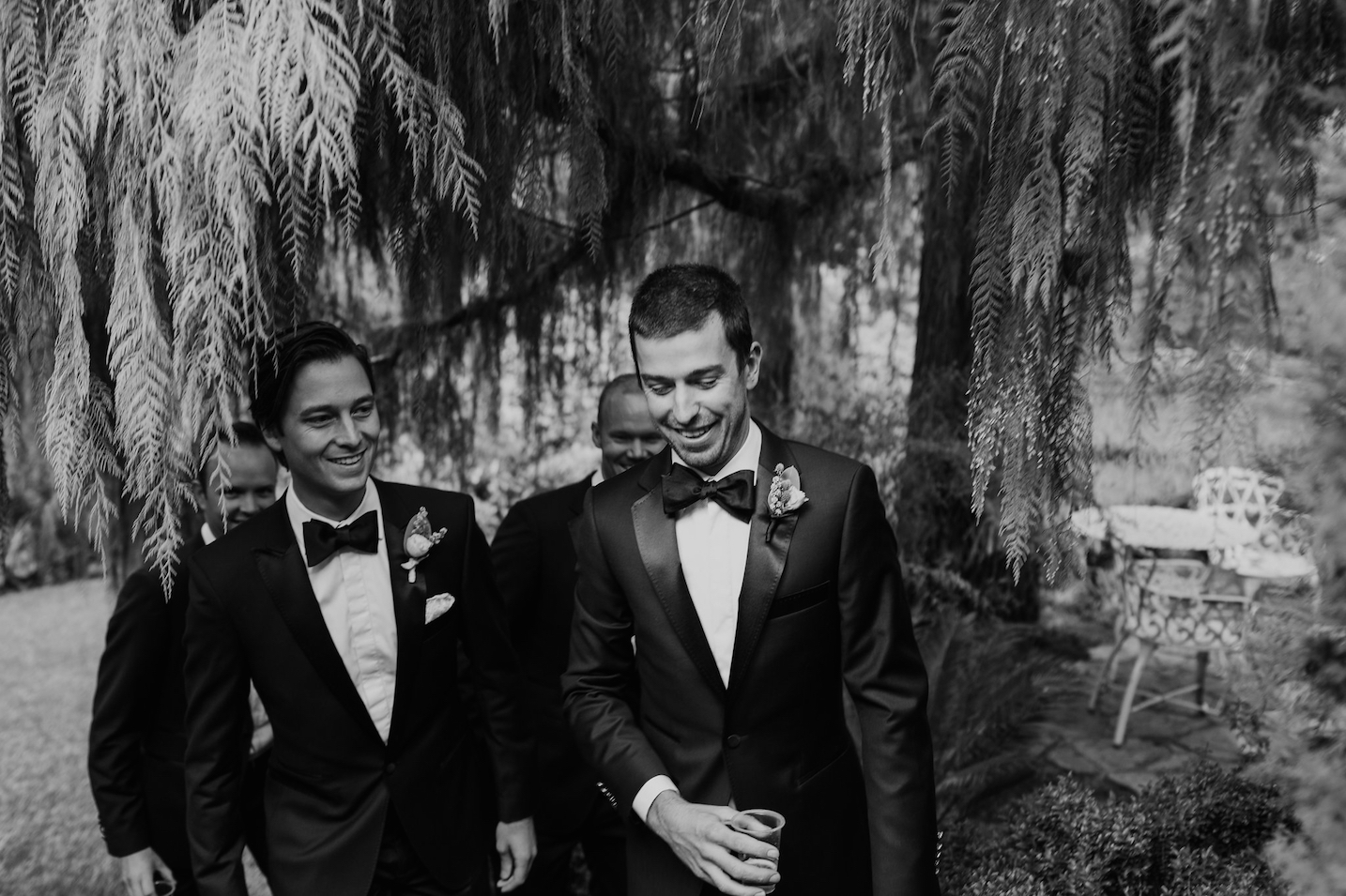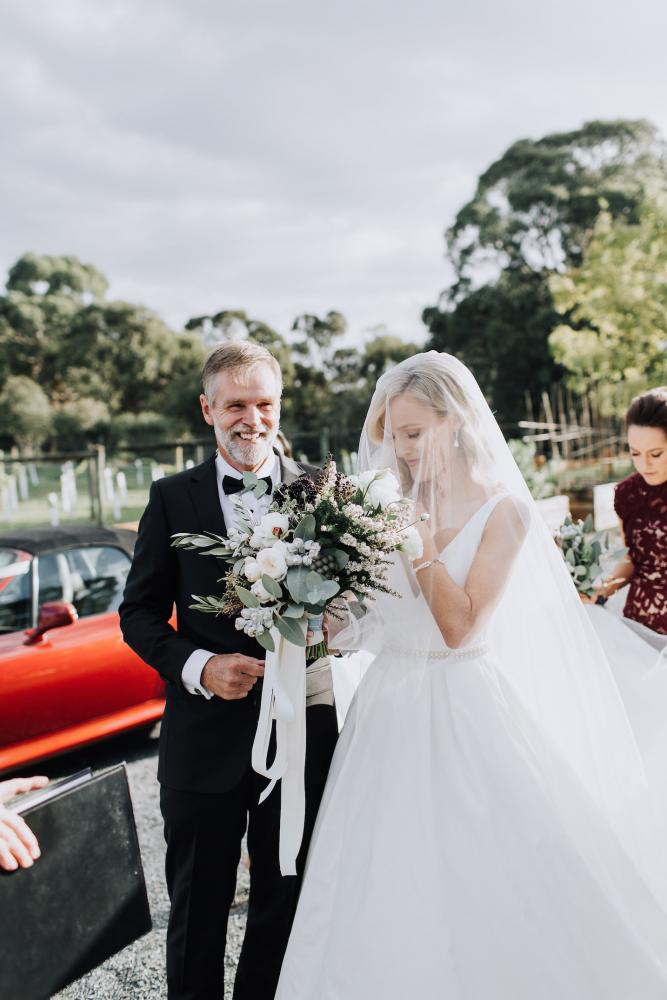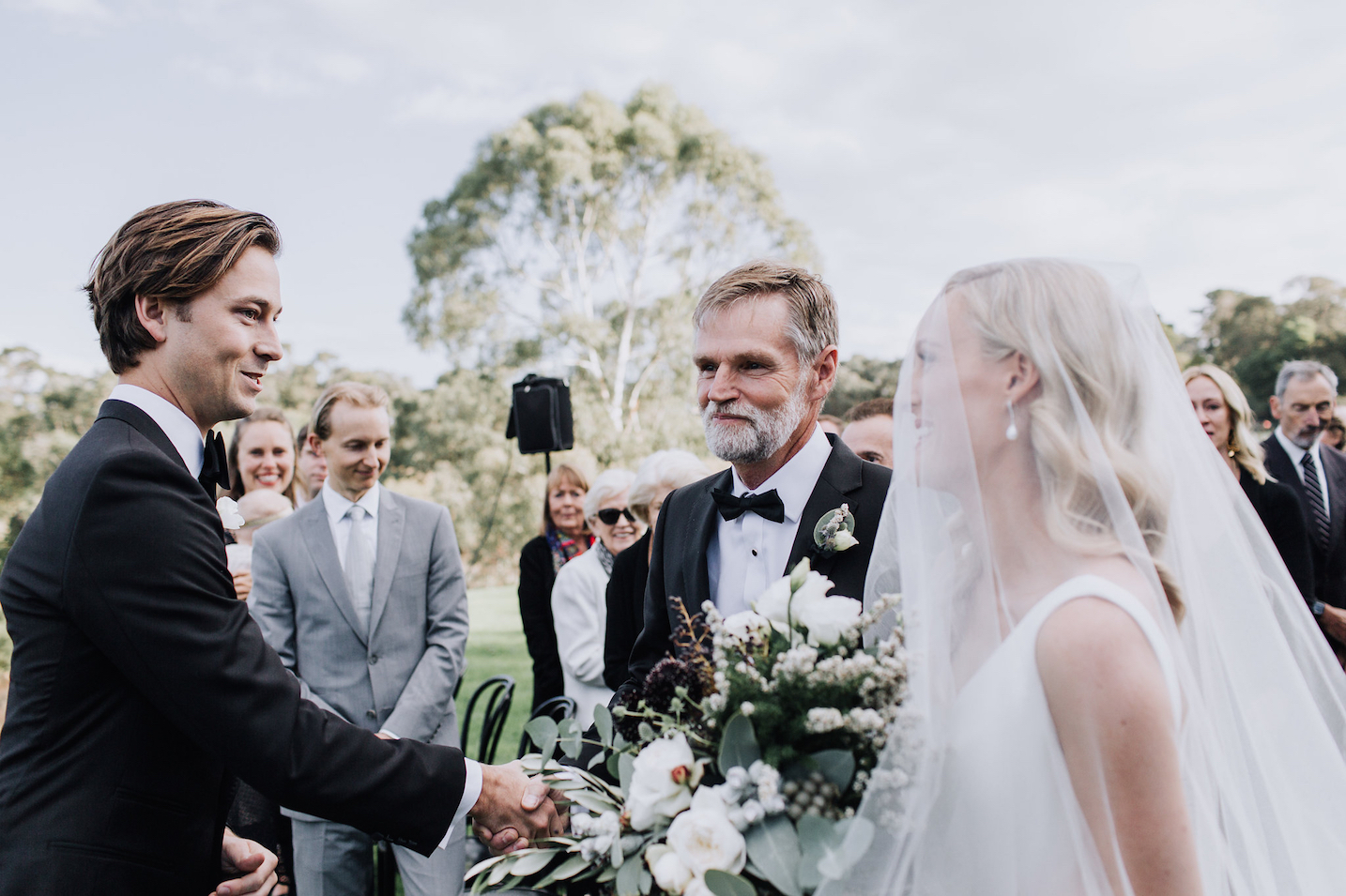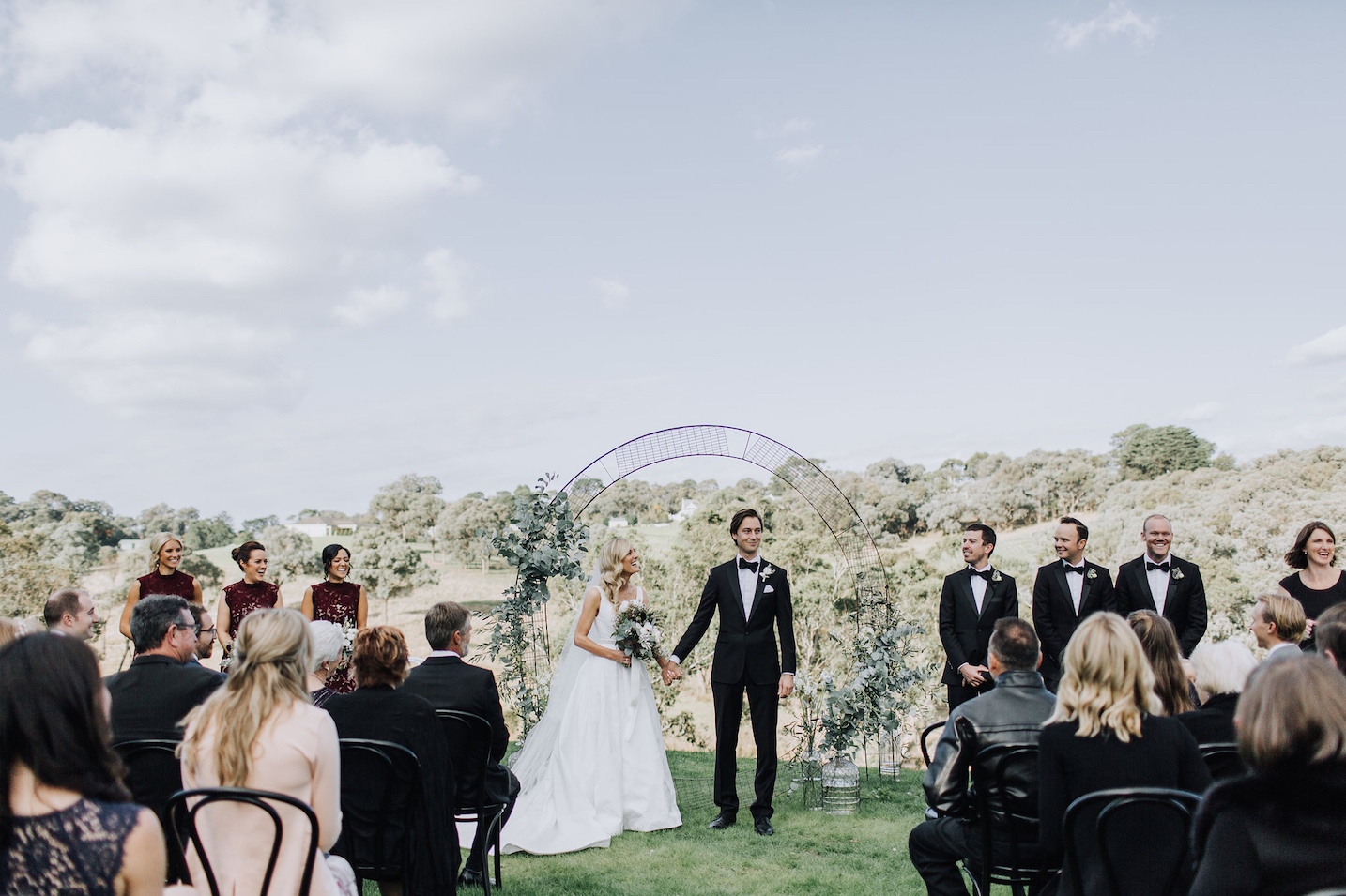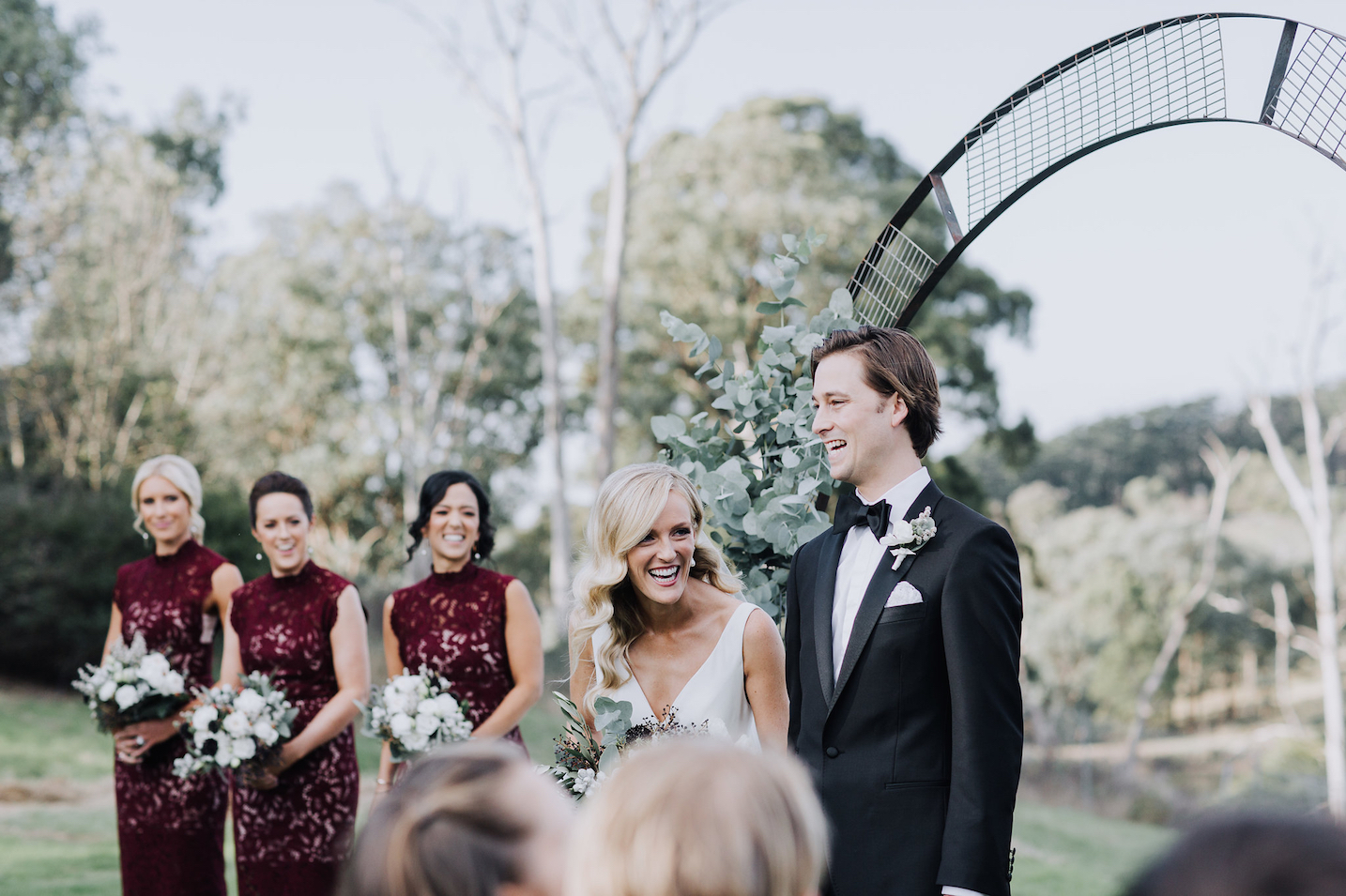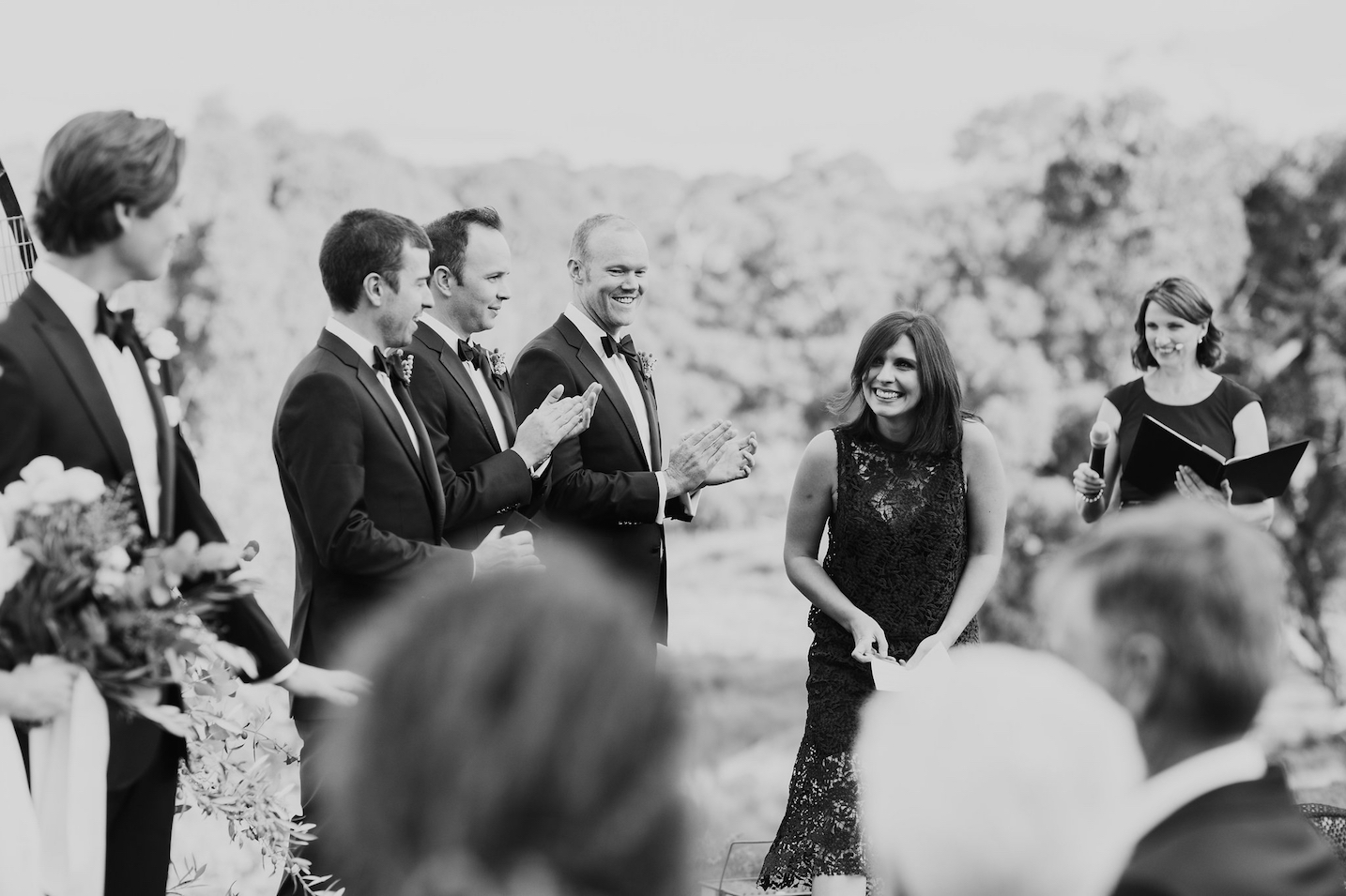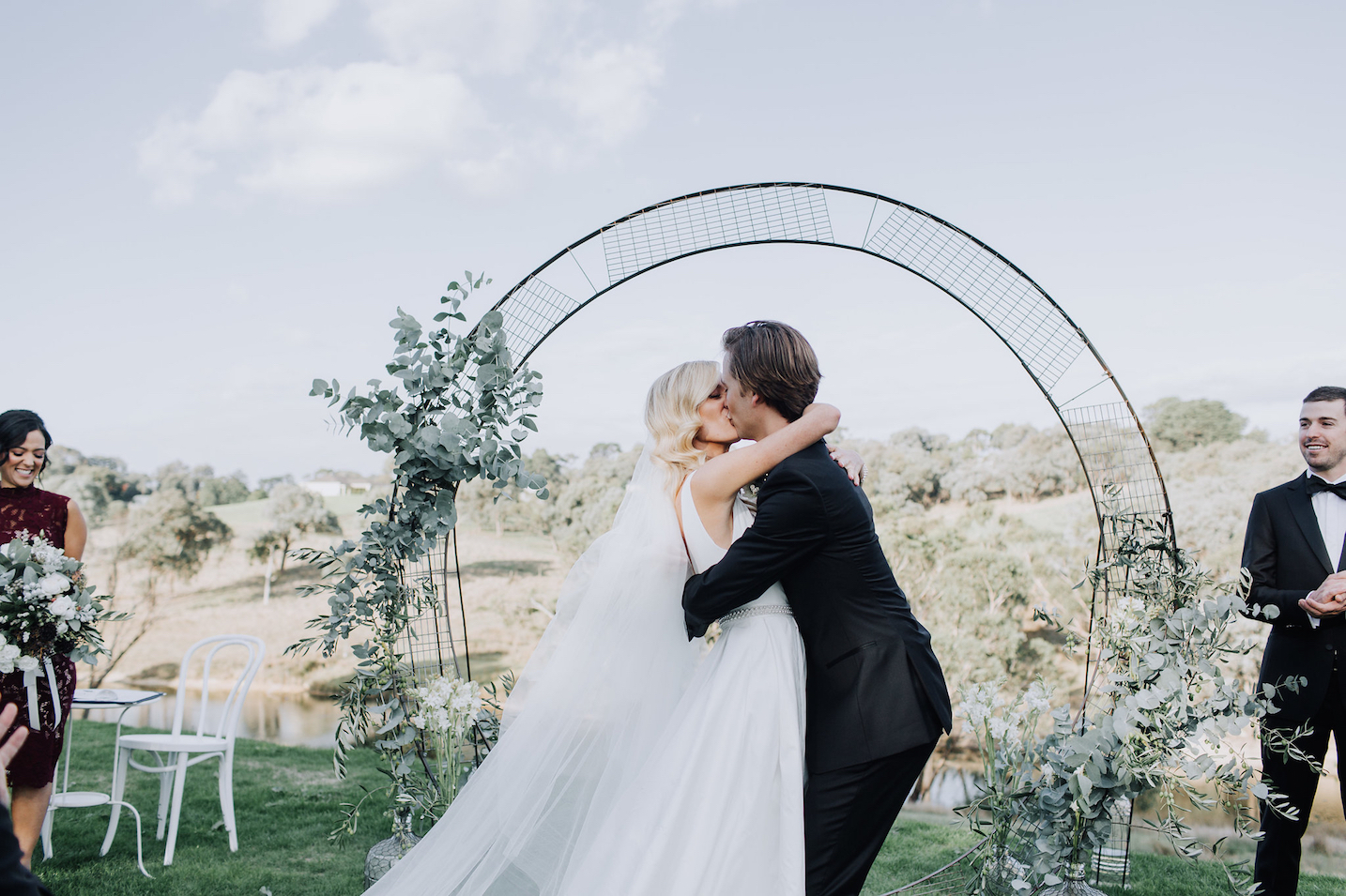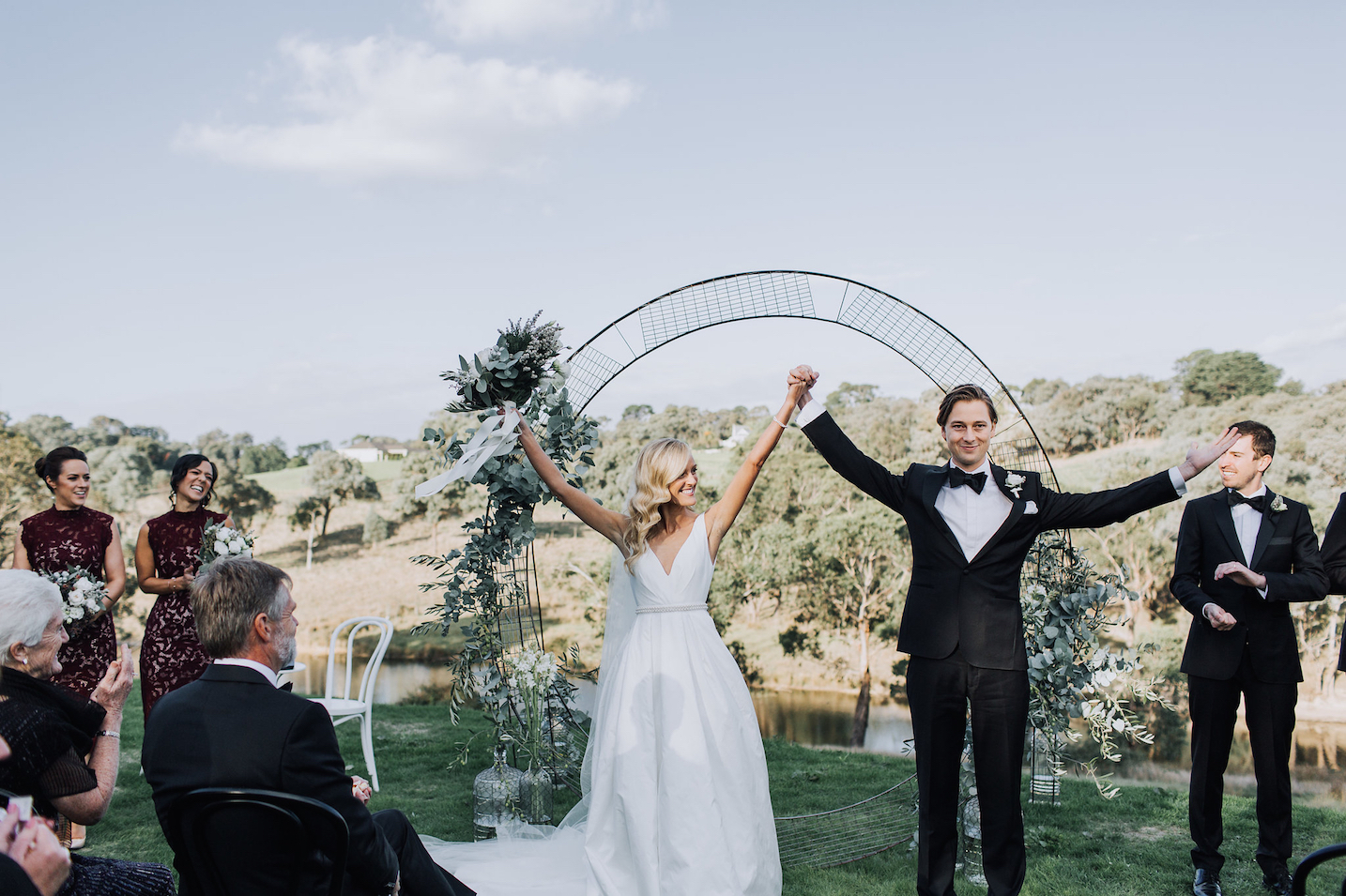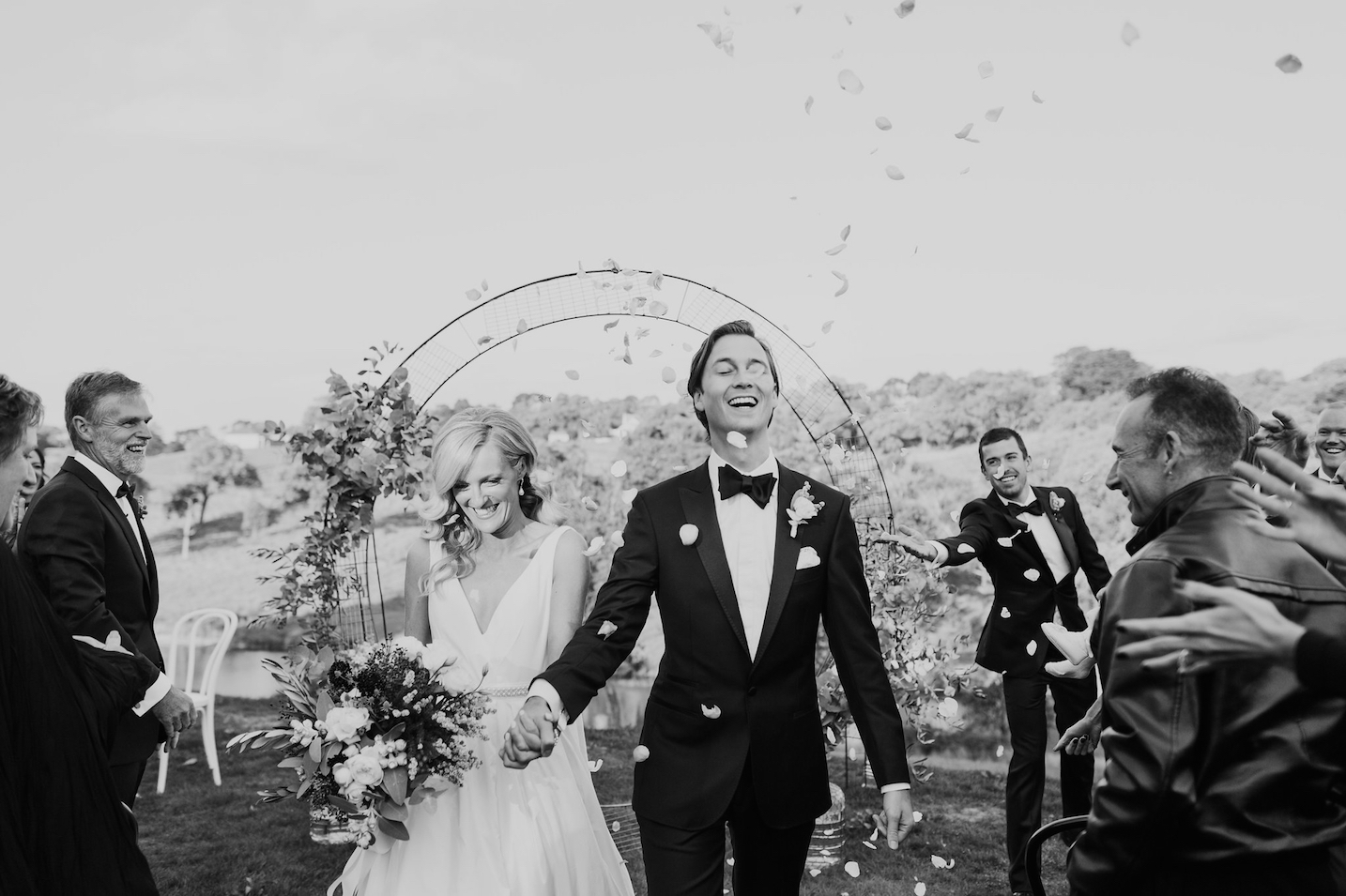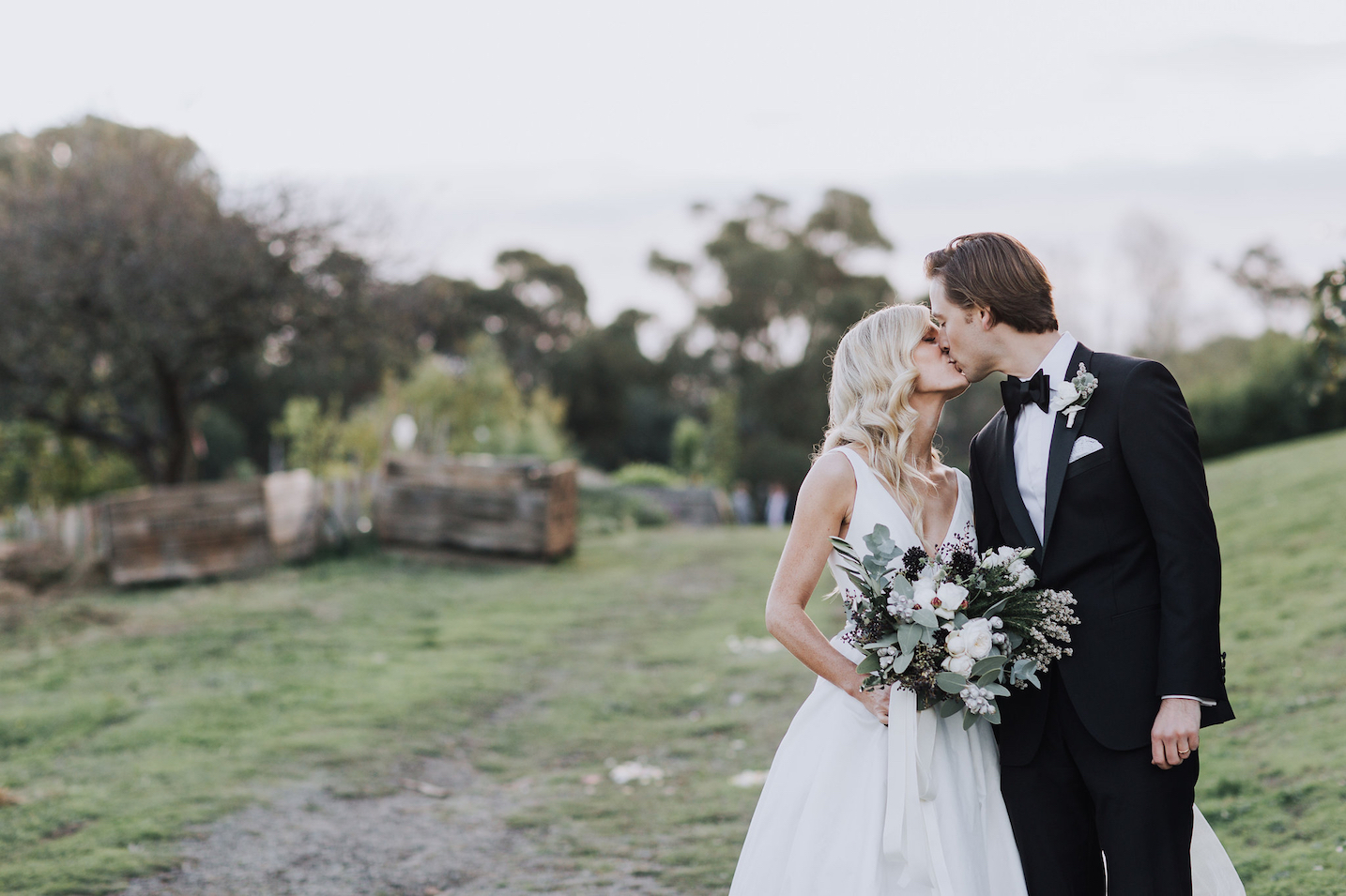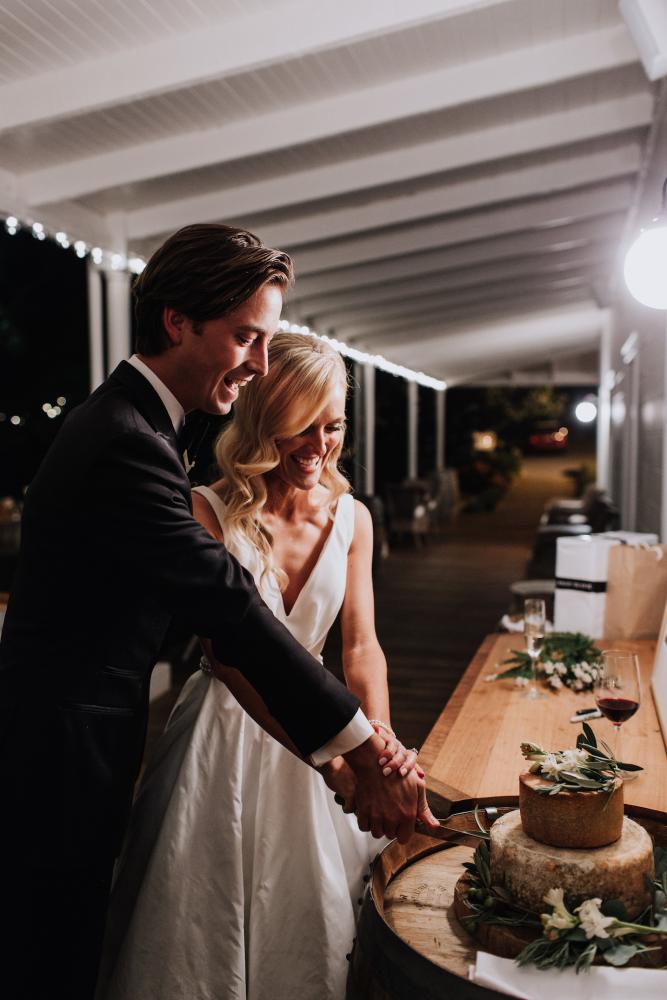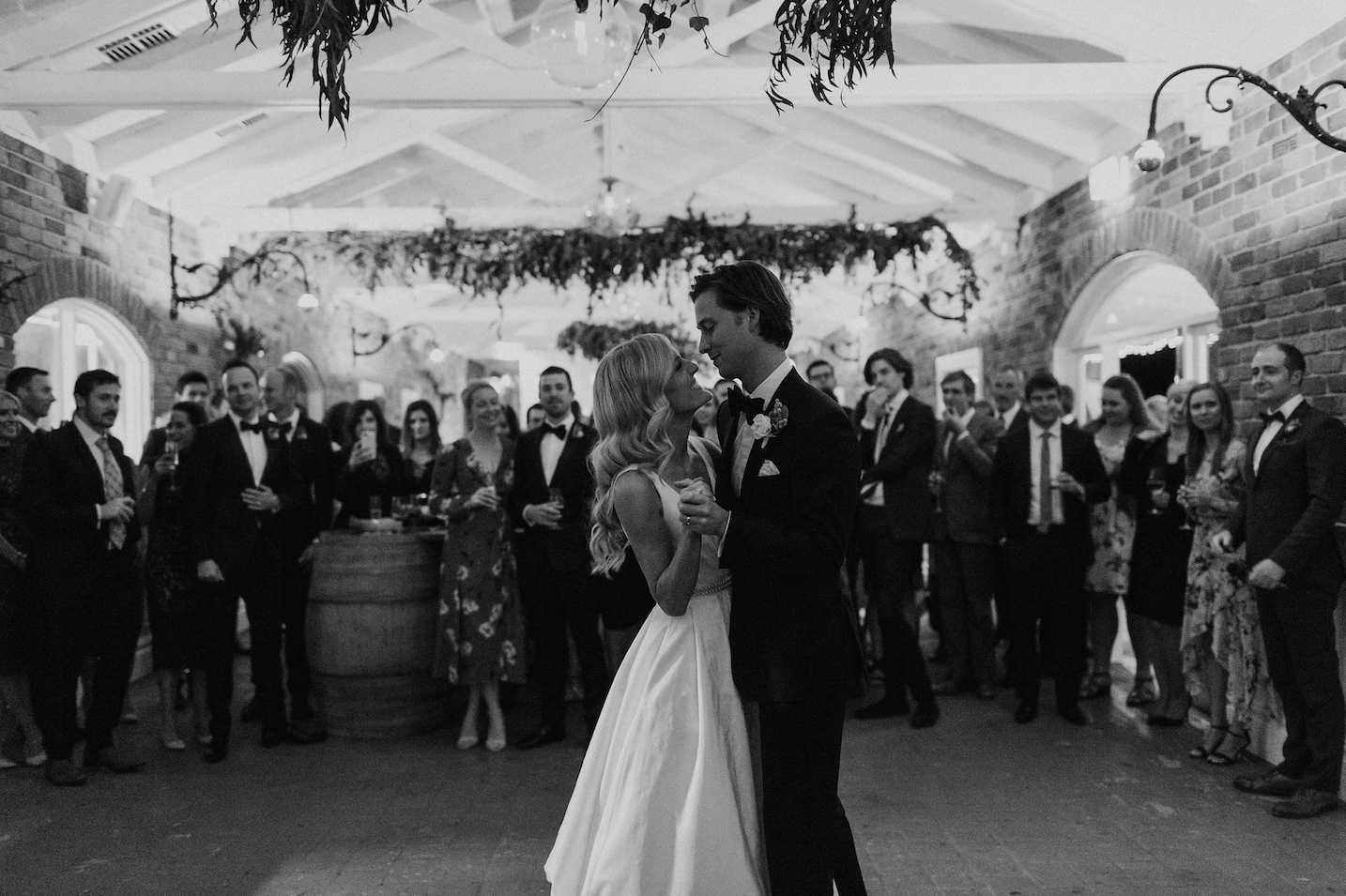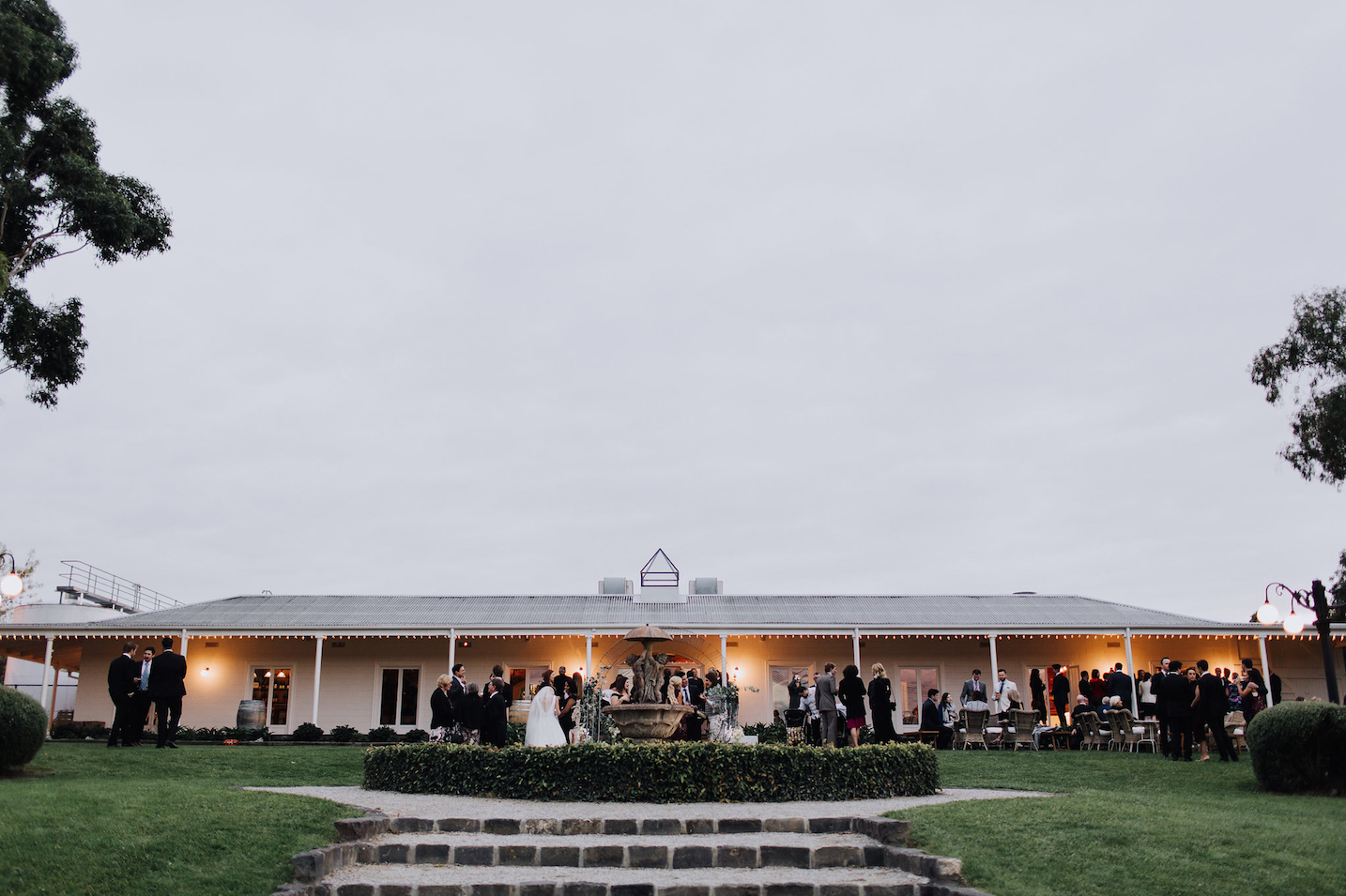 Ellen + Lachy | 15.04.2017
Photography: Anitra Wells
Ceremony & Reception Location: The Farm Yarra Valley
Celebrant: Meriki Comito 
Flowers + Ceremony Circle: Sassafras Flowers
Bridal Gown: Amaline Vitale
Cheese Wheel Cake: The Farm Yarra Valley
Kate + Lars' Chateau Doré Wedding
Kate and Lars' first meeting in Spain was one of those real 'sliding door' moments in life, when Kate stopped in Spain at the beginning of a 12 month world trip to join a Spanish language class, and met Lars a few days into her extended stay.
Kate thought Lars looked like a school boy swinging on the back of his chair in the Library, and Lars thought the same thing about Kate after spotting her strolling through the streets with her cute little backpack on! But when they were both invited to join a mutual friend for lunch, they hit it off immediately, and Kate cancelled her other travel plans to spend as much time in Spain with Lars as possible.
Six weeks later, Kate was obliged to continue on her world tour, but both she and Lars knew that their time together was so much more than just a summer romance, and Kate made arrangements to meet Lars on his home ground in Hamburg on December 12th 2009 – six years exactly before they married at the beautiful Chateau Doré in country Victoria.
As family & friends gathered from as far as Germany, Kate & Lars's ADORABLE baby boy Sebastian arrived dressed in the cutest traditional 'Lederhosen' to the absolute delight of every guest, staff member, photographer & celebrant present!!
Grateful for my mother's Austrian heritage, I was thrilled to be able to welcome Lar's family in their mother tongue as well as incorporate a few German words into the ceremony itself!
Kate said that she loved Lars's "genuine & pure love of life and that he sees the very best in every person he meets", and Lars said that Kate "makes everything you do, feel & experience together absolutely amazing".
After exchanging rings with a mixture of both German & English vows, Kate & Lars shared one of the most passionate first kisses that I have ever seen to the loudest of cheers!
And one of my favourite industry pros, Alli Oughtred, was there to capture it all xx
Kate + Lars | 12.12.2015
Celebrant: Meriki Comito
Ceremony & Reception Location: Chateau Dore
Photography: Alli Oughtred Wedding Photography
Flowers: The Eternal Vase
Stephen & Leigh's Colourful Winery Wedding
When Stephen first laid eyes on Leigh at a friend's BBQ about four years ago, he thought she was way out of his league, but went on to impress her with his polite nature and perfect manners, so the pair soon struck up a friendship, bonding over a mutual love of movies, cocktails, 'phat' beats and the great outdoors.
They both grew to love the unconditional love they both provided the other with, as well as the freedom of being able to be completely who they truly were. It was fun, and comfortable, and felt so right, that marriage had definitely become an option for the future.
It was during a two-week road trip through New Zealand that Stephen entertained the idea of a perfect proposal, but after waiting for that perfect moment to present itself, it became apparent that he was struggling to keep his big secret, and after three failed attempts to work up the courage, finally asked Leigh to marry him on the final night of their adventure.
It may have been a huge source of anxiety for Stephen, but according to Leigh, it was private, and personal, and absolutely perfect.
The beautiful Mandala Wines in the Yarra Valley was the location in which Stephen & Leigh chose to become husband and wife. In a stunning lace Marianna Hardwick gown, Leigh quietly declared to her handsome groom that "you love me even when I don't love myself" (before quoting Beyonce!), after which Stephen told Leigh "your beaming smile can brighten my darkest days, and your beautiful laugh brings me more happiness than anything."
It was an absolute pleasure to share this moment with Stephen & Leigh and I hope they achieve all their dreams of travelling the world together, starting a family of their own and enjoying all the adventures that life will bring x
A huge shout out to the super talented Zosia from Aparat Photography for these stunning images!!
Stephen & Leigh | 16.04.2016
Celebrant: Meriki Comito
Ceremony & Reception Location: Mandala Wines
Photography: Aparat Photography
Ceremony Arch & Bunting: Created by the clever Groom!
Bridal Gown: Marianna Hardwick
Bridesmaids Dresses: Rodeo Show
Flowergirl Dress: H&M
Groom's Attire: Joe Black
Bouquet's, Boutonniere's and Flower Crown: Debbie O'Neill
Cake & Bomboniere: The Bride's own creations
Sharmaine & David's Luminare Wedding
What does marriage mean to you?
When I asked David and Sharmaine what marriage meant to them, they recited a quote that struck a real chord with them. It read, "love is a friendship set on fire – a combination of everyday life and magic bundled into one. Love has the unique ability to transform the webs and pillars of everyday life into silk and gold. It is more than a feeling or emotion, concept or theory; it is a being."
After all the traditional Chinese customs in the morning, I was waiting with David on the rooftop deck at Luminare, when admitted that he was very much looking forward to seeing Sharmaine make her way down the aisle. I'm pretty certain that she most definitely exceeded his expectations as she stepped into the sunshine, absolutely exquisite in Anna Campbell.
First Meeting
David and Sharmaine first met at University about 8 years ago. David recalled his first impressions of Sharmaine as being that she was very small, but very pretty! Sharmaine admitted that she loves the fact that David is tall enough to reach all the things that she can't!
True love
All jokes aside, David & Sharmaine also share an incredible connection and found themselves wanting to share all the important moments in their lives quite early in their relationship, eventually leading to David's amazing mid-air proposal.
Sharmaine said that she loves how well she & David understand one another and that he is so open minded, with  the endearing quality of being both patient and impatient all at the same time.
David said that Sharmaine is caring and compassionate and absolutely beautiful, inside and out. He also loves that she supports him 100% in any decision he makes, always offering encouragement in any endeavour he decides to embark on.
Wedding Symbolism
Incorporating a hand fasting ritual to provide a visual representation of their commitment,  Sharmaine & David's hands were bound with silver & white ribbons to represent purity, peace, creativity & inspiration, before they shared their first kiss as husband & wife to the absolute joy of all their family & friends.
Photo credit
These exquisite images by Jonathan Ong captured every ounce of this couples' outer AND inner beauty and the absolute pure love they both radiated & elicited. What an absolute pleasure it was to declare them husband & wife! xx
Sharmaine & David | 27.12.2014
Celebrant: Meriki Comito
Ceremony & Reception Location: Luminare
Styling & Florals: Tori Allen Events
Bridal Gown: Anna Campbell
Photography: Jonathan Ong
Videography: The White Tree
Ceremony Music: The White Tree