Karen & Travis's Melbourne Zoo Wedding
"We are all a little weird and life's weird, and when we find someone whose weirdness is compatible with ours, we join up with them and fall in mutual weirdness and call it love"
This Dr. Seuss quote was written on the card Karen gave to Travis on their first Valentines Day together almost 5 years ago and they told me it is as true now as it was then!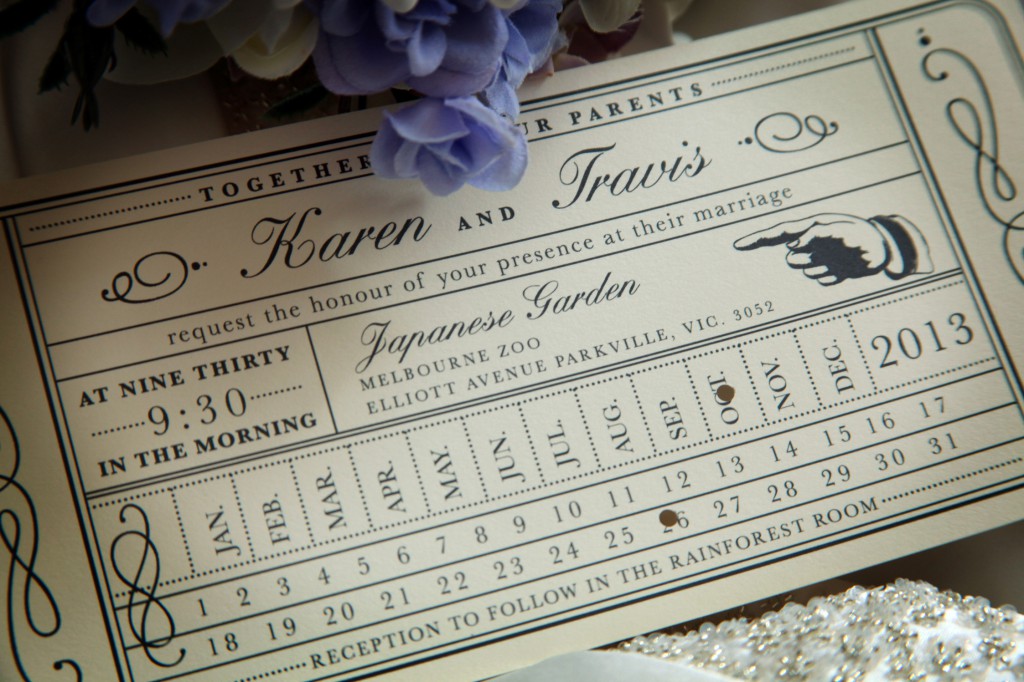 On this day however, the celebration of their love was nothing less than absolutely beautiful.
Karen looked the picture of elegance as she strolled through the tranquil setting of the Japanese Gardens at the Melbourne Zoo on the arm of her proud father, to Frank Sinatra's "Moon River".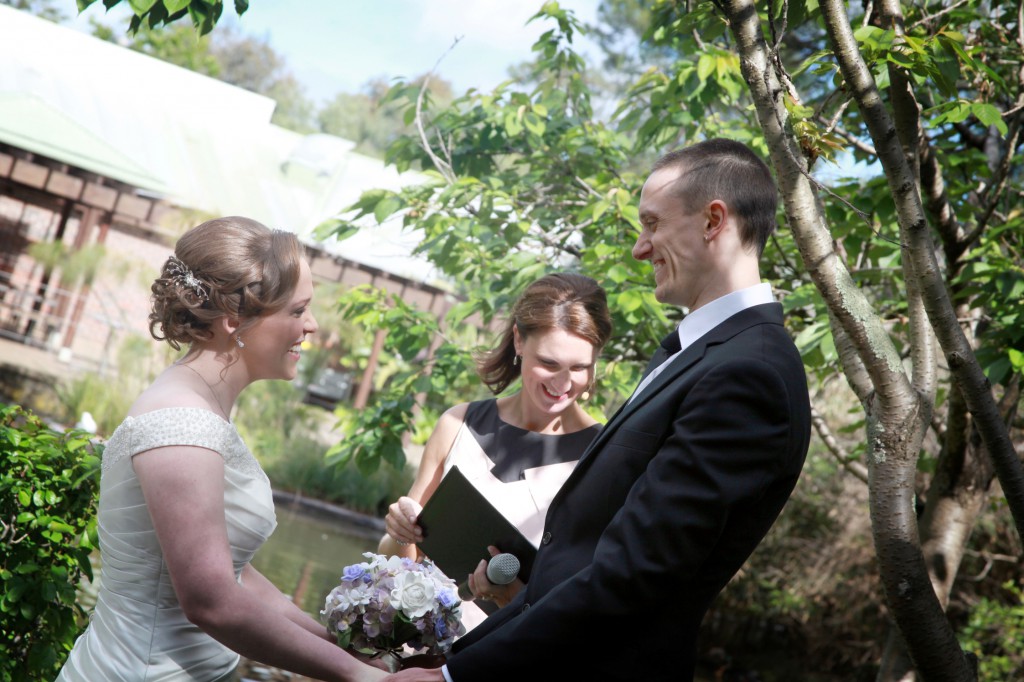 The music, along with the image of his beautiful bride walking towards him, had Travis almost reaching for the tissues, but it was all smiles once they had each others hands in their own, before promising to be a constant friend and one anothers one true love.
And after finally sharing their first kiss as husband & wife, they got up close and personal with some amazing animals!
Karen & Travis | 26.10.2013
Venue: Royal Melbourne Zoo
Celebrant: Meriki Comito
Photography: Tales of Tingewick