Yes!
I am a huge supporter of Marriage Equality and am thrilled to be able to perform same sex marriage ceremonies in Australia!
All couples, regardless of gender, now have the right to legally marry.
Marriage Equality Passes/The Project
I had already conducted many commitment ceremonies prior to the updated laws, and am over the moon to now ensure any same sex marriage is now legally binding!
Please see testimonials from some of my gorgeous couples below, or visit my Marriage Celebrant Services page for more information.
Alternatively I would welcome any further queries should you wish to contact me directly!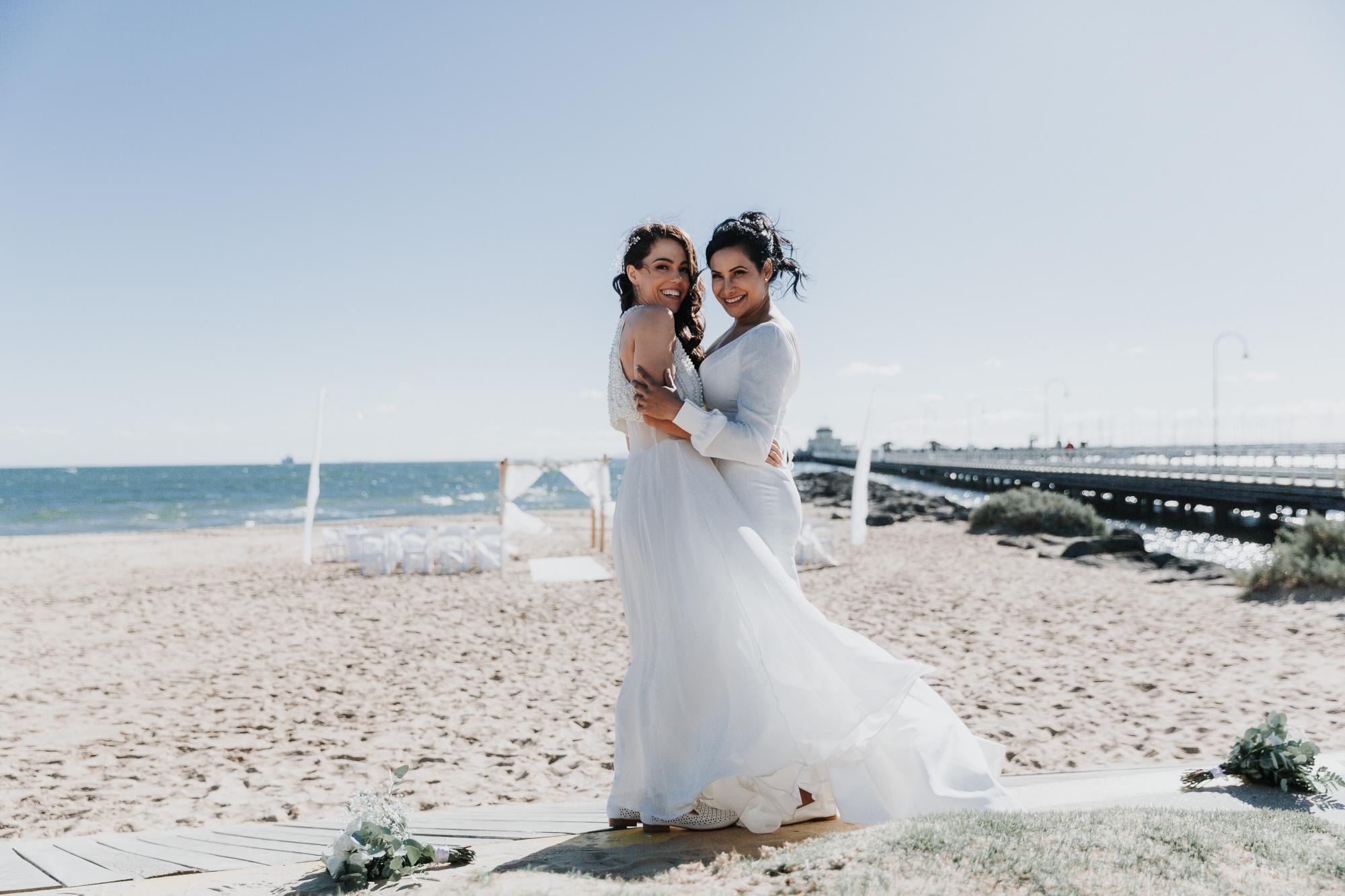 "From the moment that we met Meriki, she may us feel at ease. Meriki created a lovely ceremony for us and made everything stress free and easy. Definitely recommend Meriki for anyone looking for a lovely personalised ceremony with a professional yet easy going celebrant."
~Kiara + Ashleigh | St Kilda Beach, Melbourne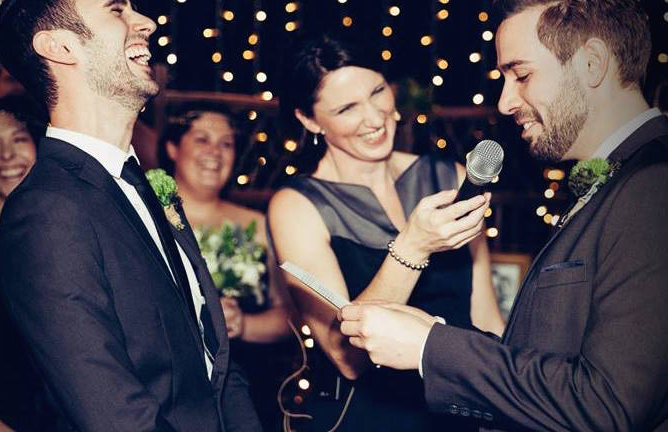 "Throughout the whole process, you made our wedding, OUR wedding. It was nothing like anybody else's ceremony because it was individualised. You were able to guide us throughout the process and make it enjoyable. You took needless stress away, which helped so much on the day. You always stayed in contact with us, which was comforting to know that we weren't just another job to you. Most importantly, the feedback we received about you from our guests was overwhelming. Never had I been to a wedding where people took note of this in such a positive way."
~Nic + James | The Noble Experiment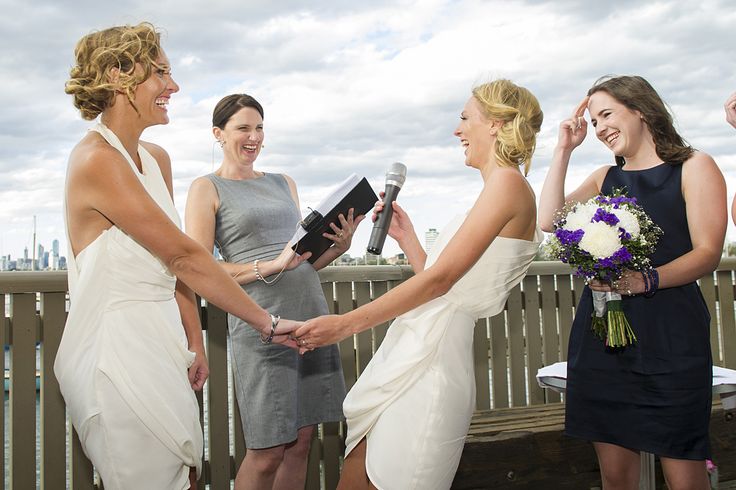 "Meriki was the right balance of presenting ideas to make a wonderful and intimate celebration, but not pushy if we elected to add or omit anything suggested. We also traveled from Sydney so coordinated some of the details on Skype and email, Meriki was always very responsive and accommodating. We had a wonderful ceremony and wouldn't have done it with anyone else standing up there with us."
~Harley + Belinda | Little Blue St Kilda
"Anyone thinking of using Meriki for your ceremony, call her!!! She is professional, kind, caring, organised, personable and genuinely happy. She made the ceremony our own and we had many comments on how engaging she was. She made sure our special day truly magical."
~Lauren + Eliza | Marybrook Manor
More celebrant reviews →
Steps to getting married →
Legal requirements for marriage →