Ellen + Lachy's The Farm Yarra Valley Wedding
First Meeting
First meeting at 'Electric Lady Land' on Chapel Street, Lachy thought Ellen looked hot and seemed fun to talk to.
Ellen found Lachy to be kind of quiet, but she liked the way he ran his fingers through is hair, so after discovering a mutual appreciation of good food & wine, they bonded over the fact that they had both worked at wineries, both shared a love of animals, and both enjoyed each other's company immensely.
Ceremony Details
In a laughter filled ceremony at one of Yarra Valley's newer wedding venues, The Farm Yarra Valley, Ellen and Lachy became husband and wife.
Ellen was so on trend in a fabulous Amaline Vitale Bridal & Couture gown (with pockets – always a win in my mind!) as she stood hand in hand with her handsome groom before a giant steel + floral Ceremony Circle by Sassafras Flower Design.
After receiving the best wishes of each and every guest, we were treated to two awesome readings by close friends, before Ellen and Lachy exchanged vows declaring "It is your heart that moves me, your spirit that inspires me, your humour that delights me, and your hand I want to hold for all of our days"
Their first kiss brought thunderous cheers and applause before squeals of excitement when I announced that the newlyweds had organized an Easter Egg hunt immediately after!
So much fun!!
The Photographer
Beautiful images by Anitra Wells / Photographer who is always so fabulous work with!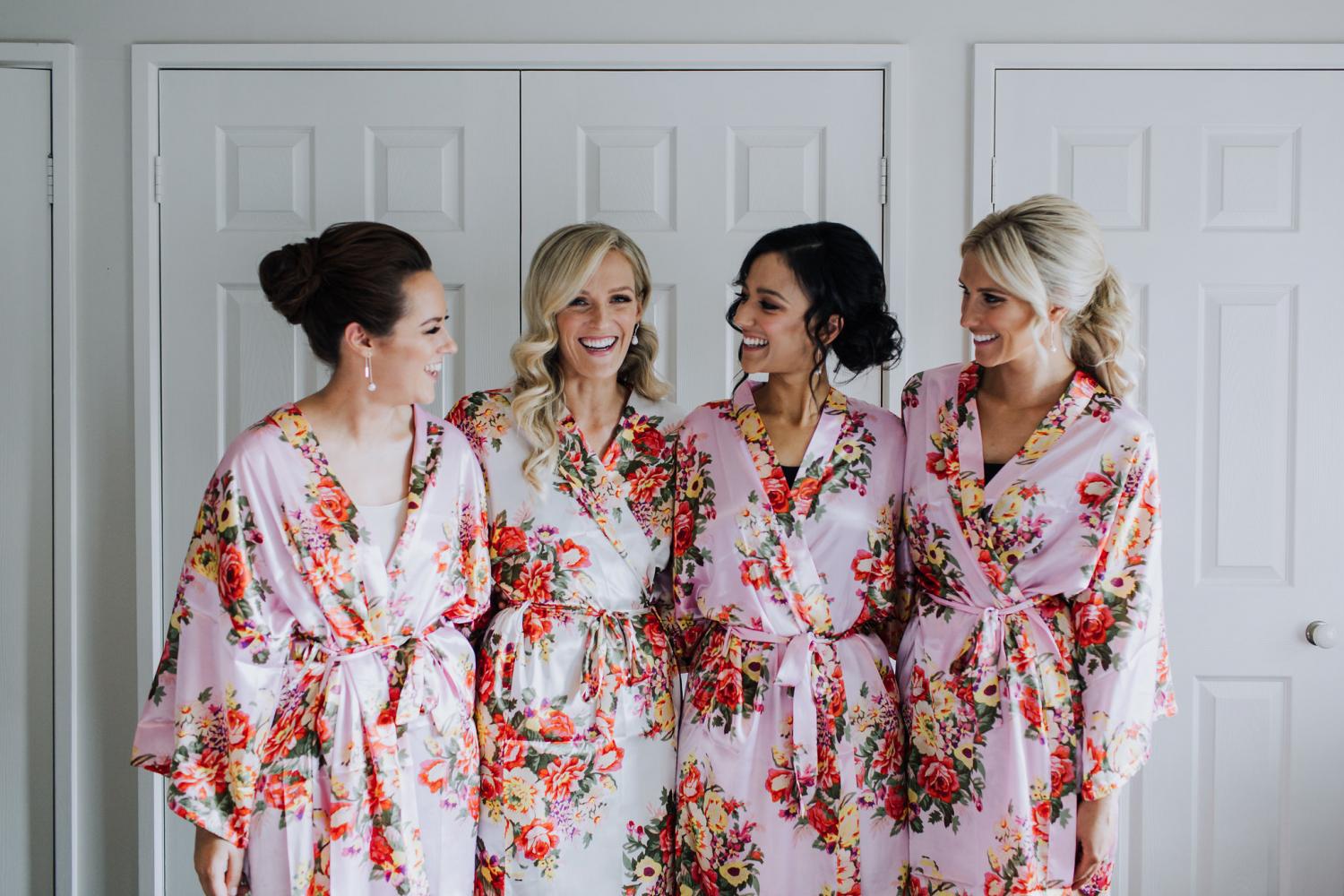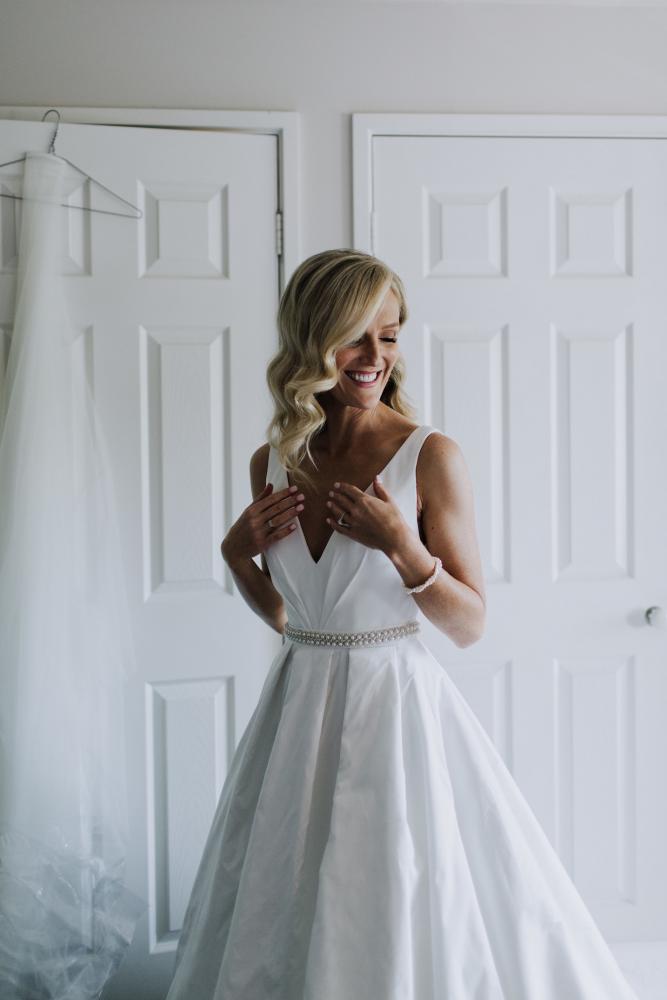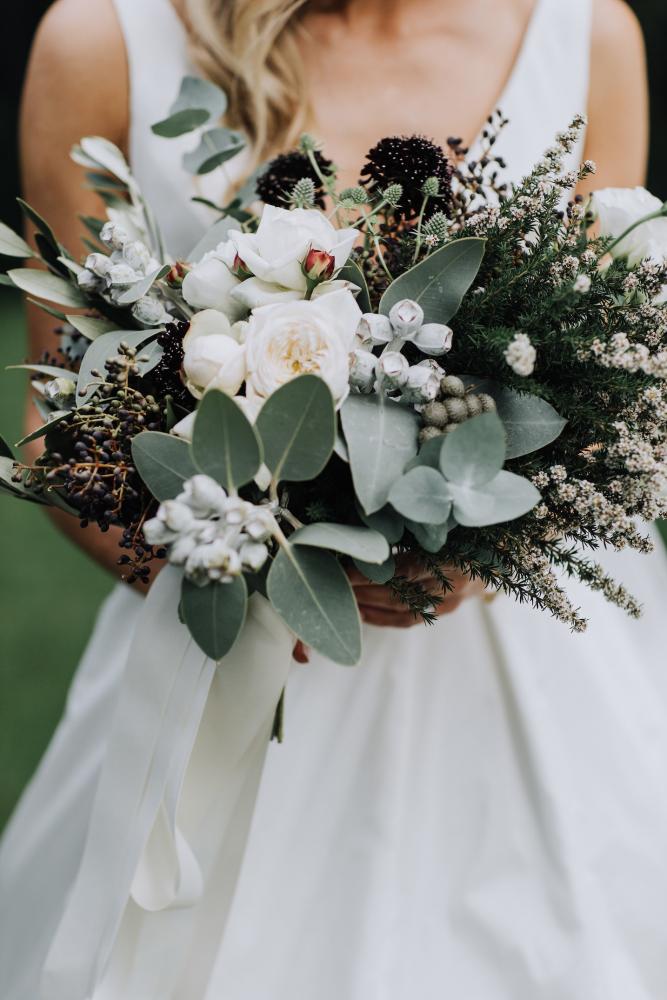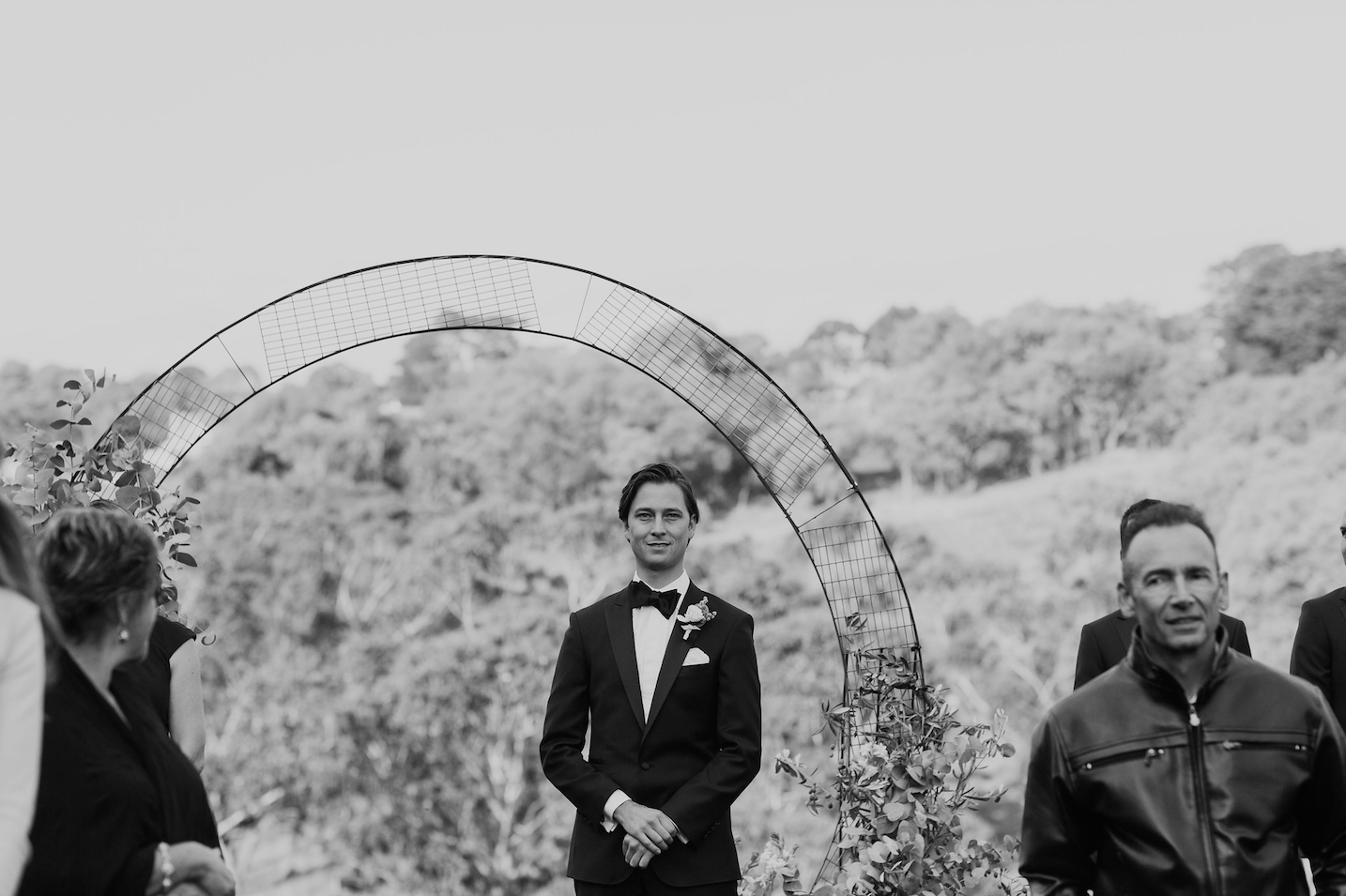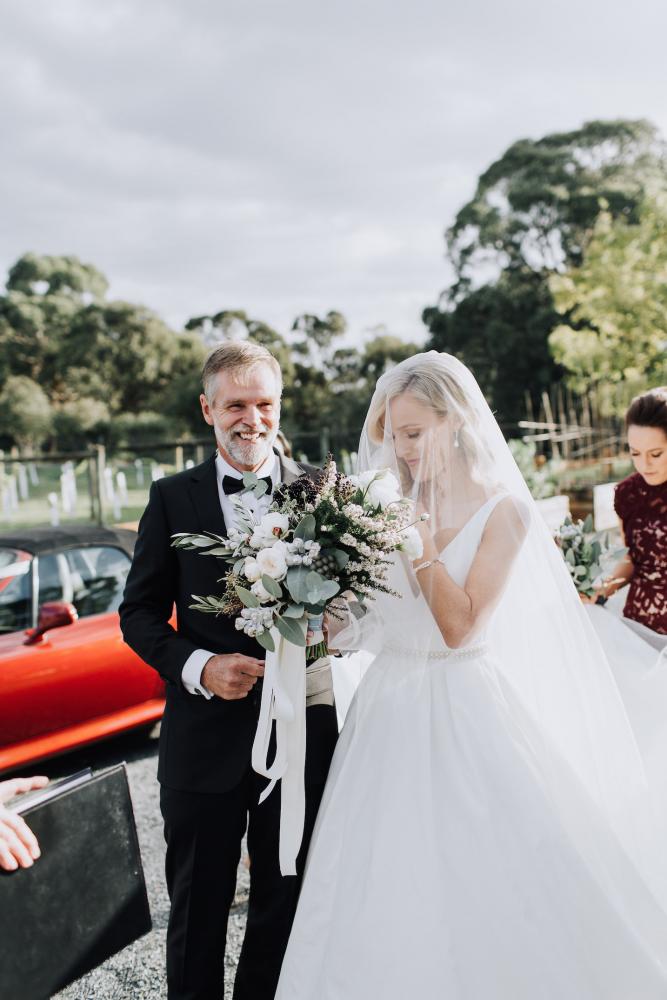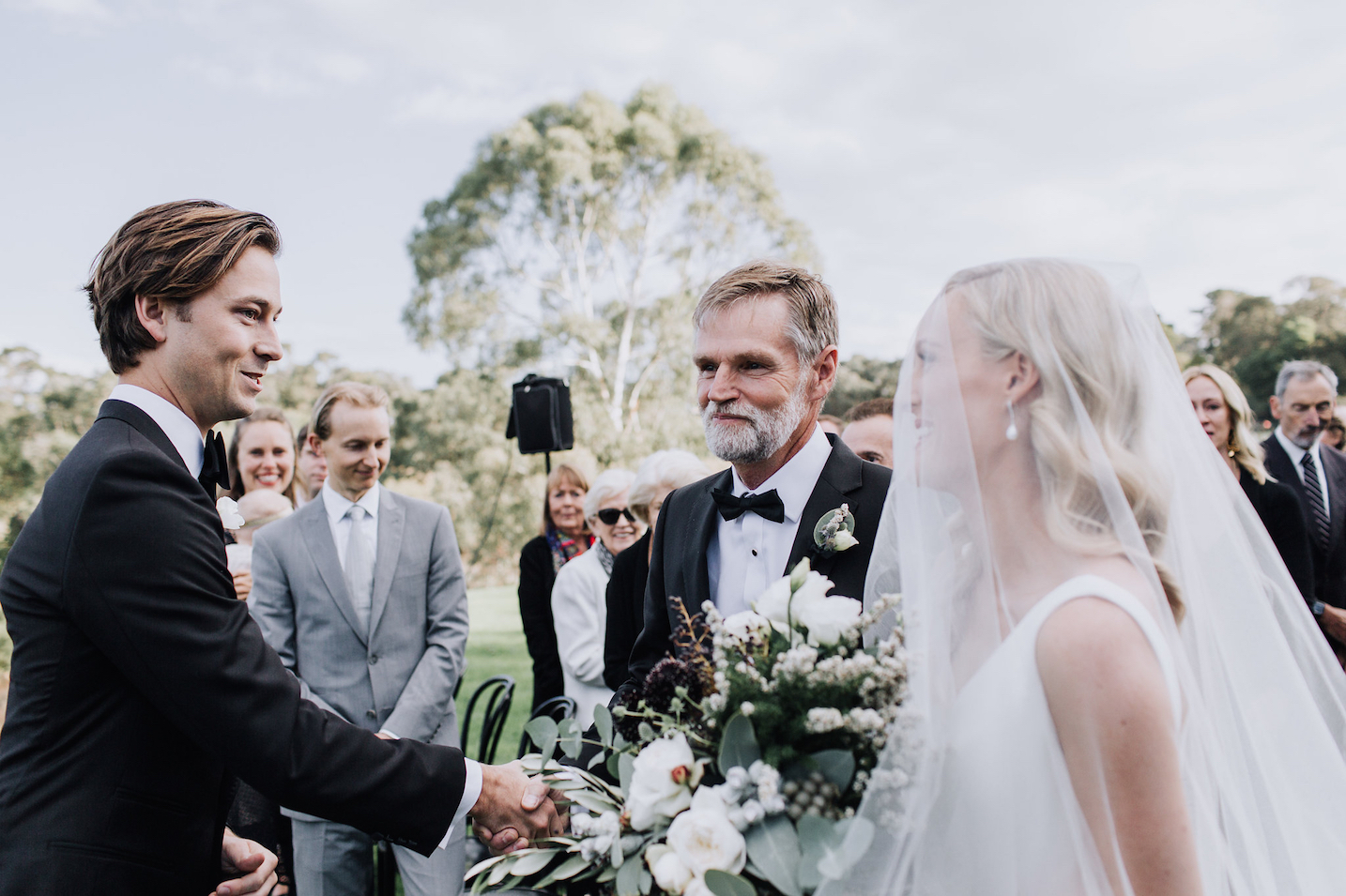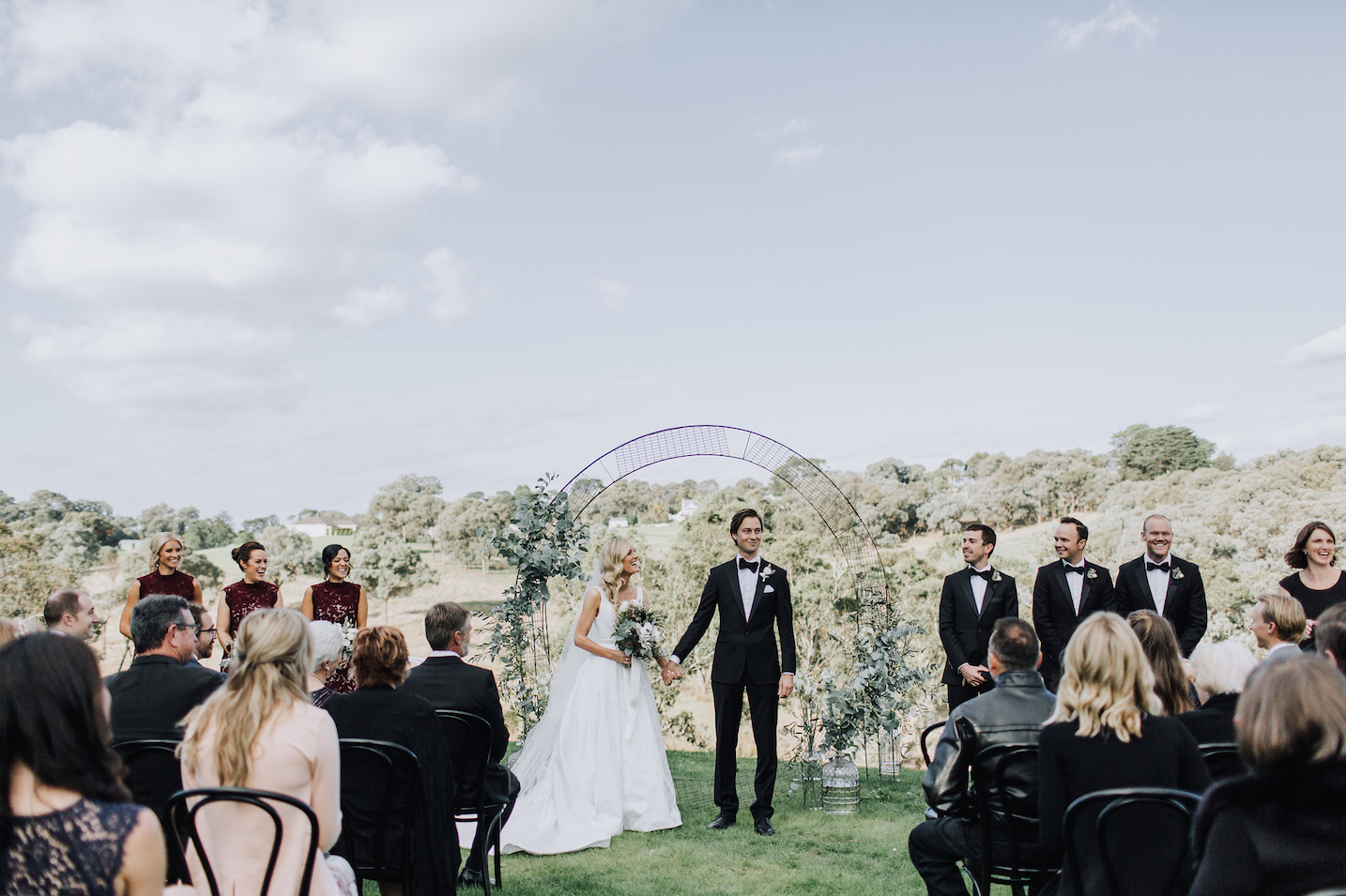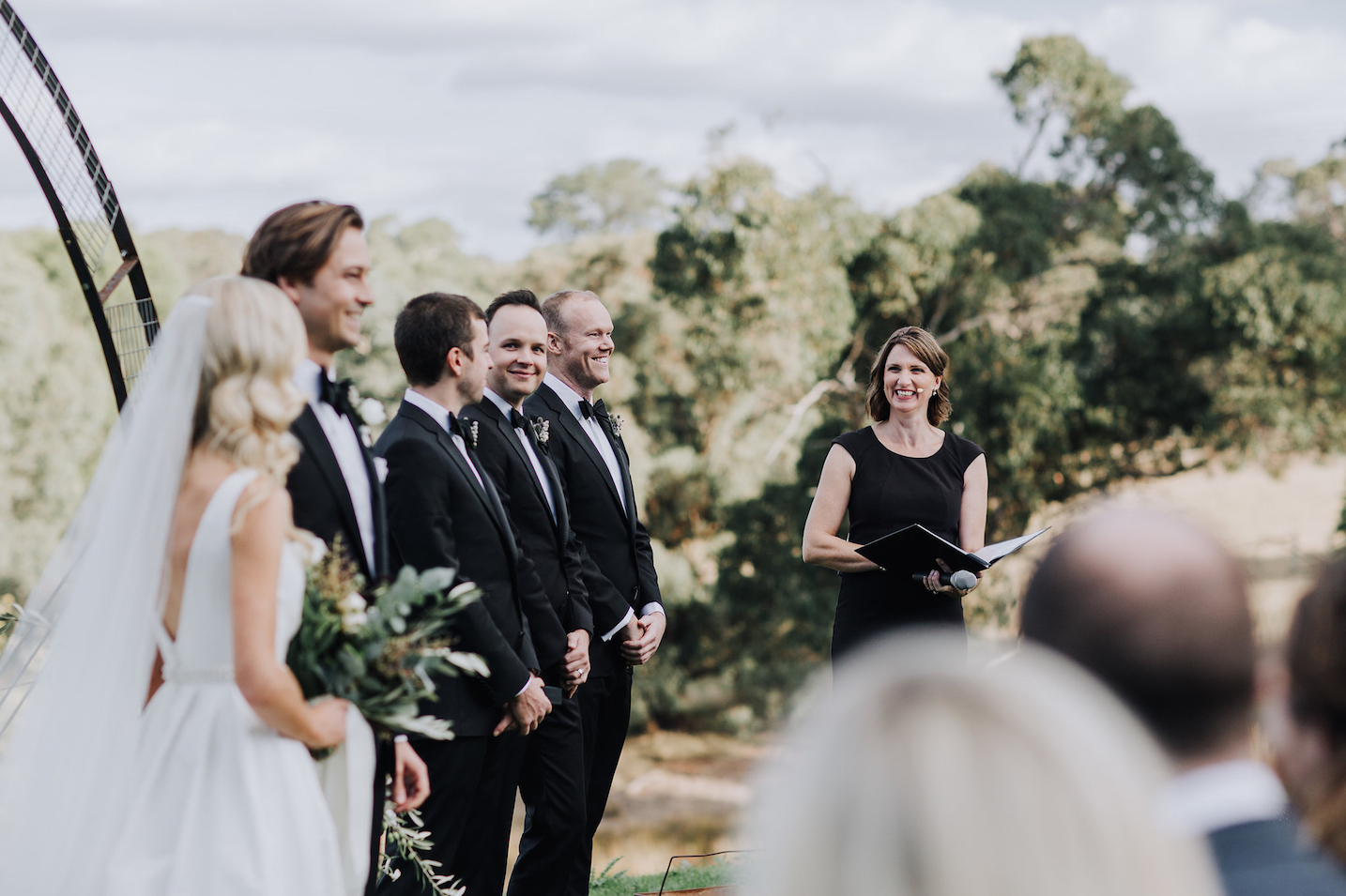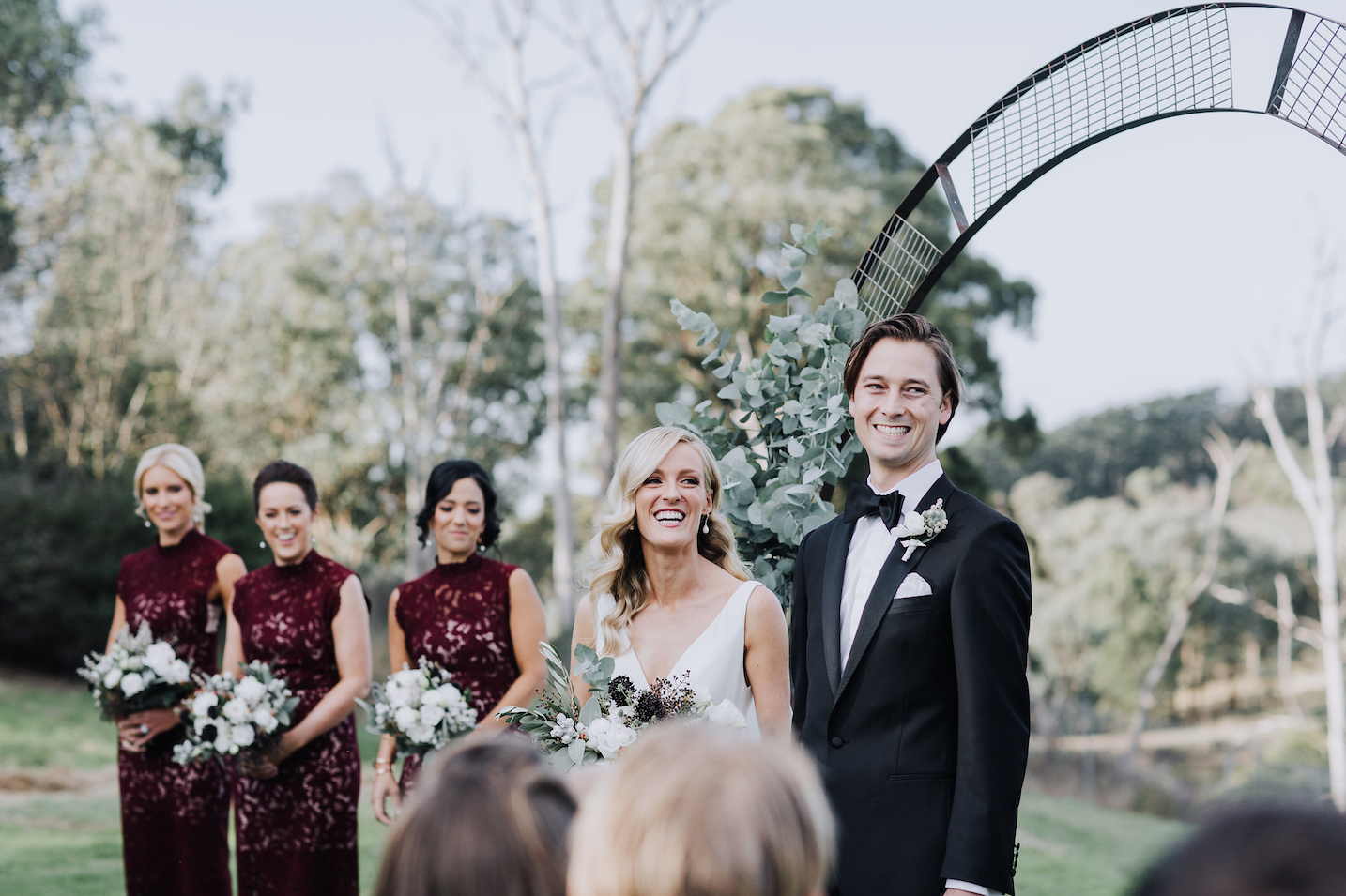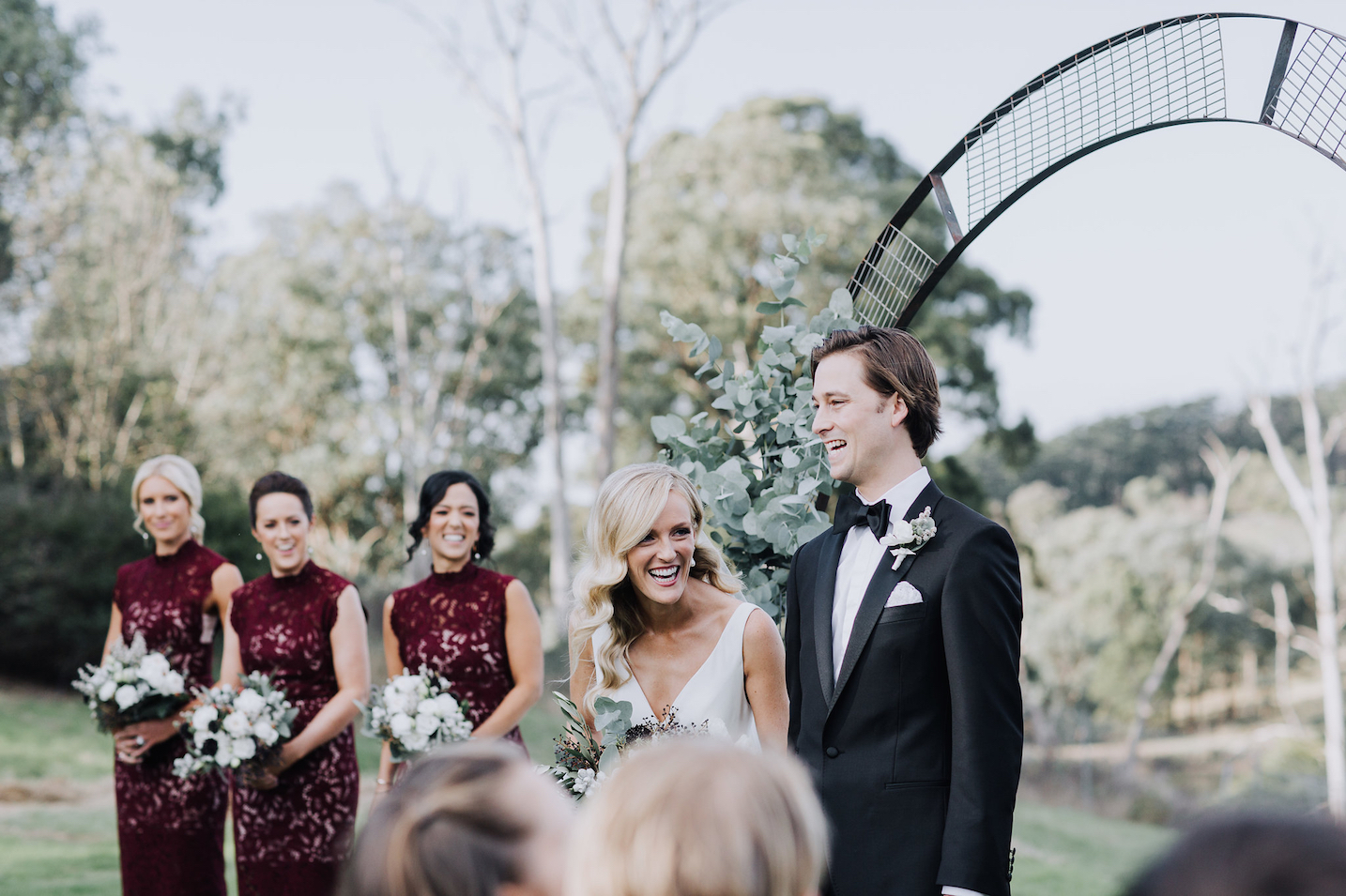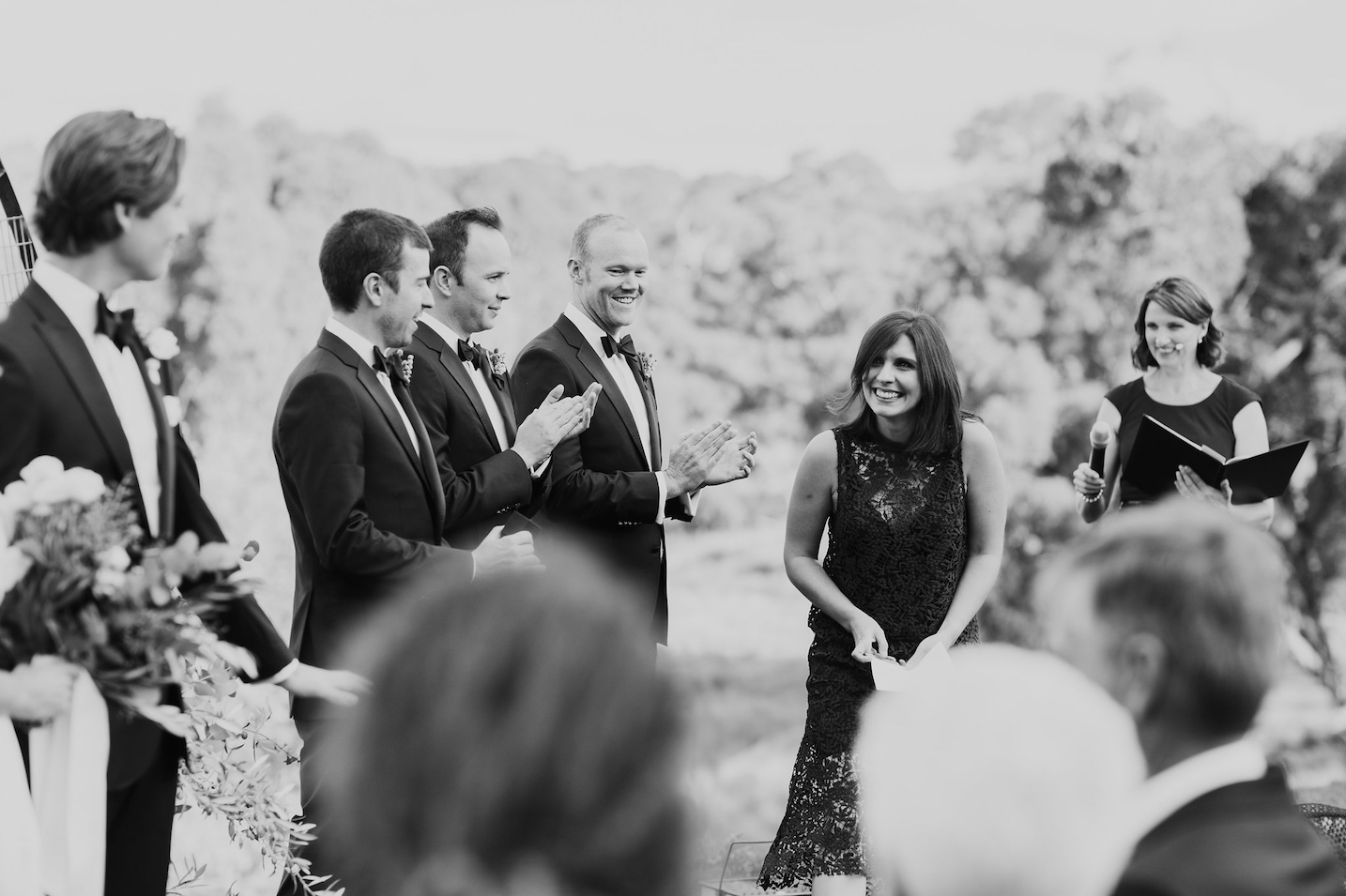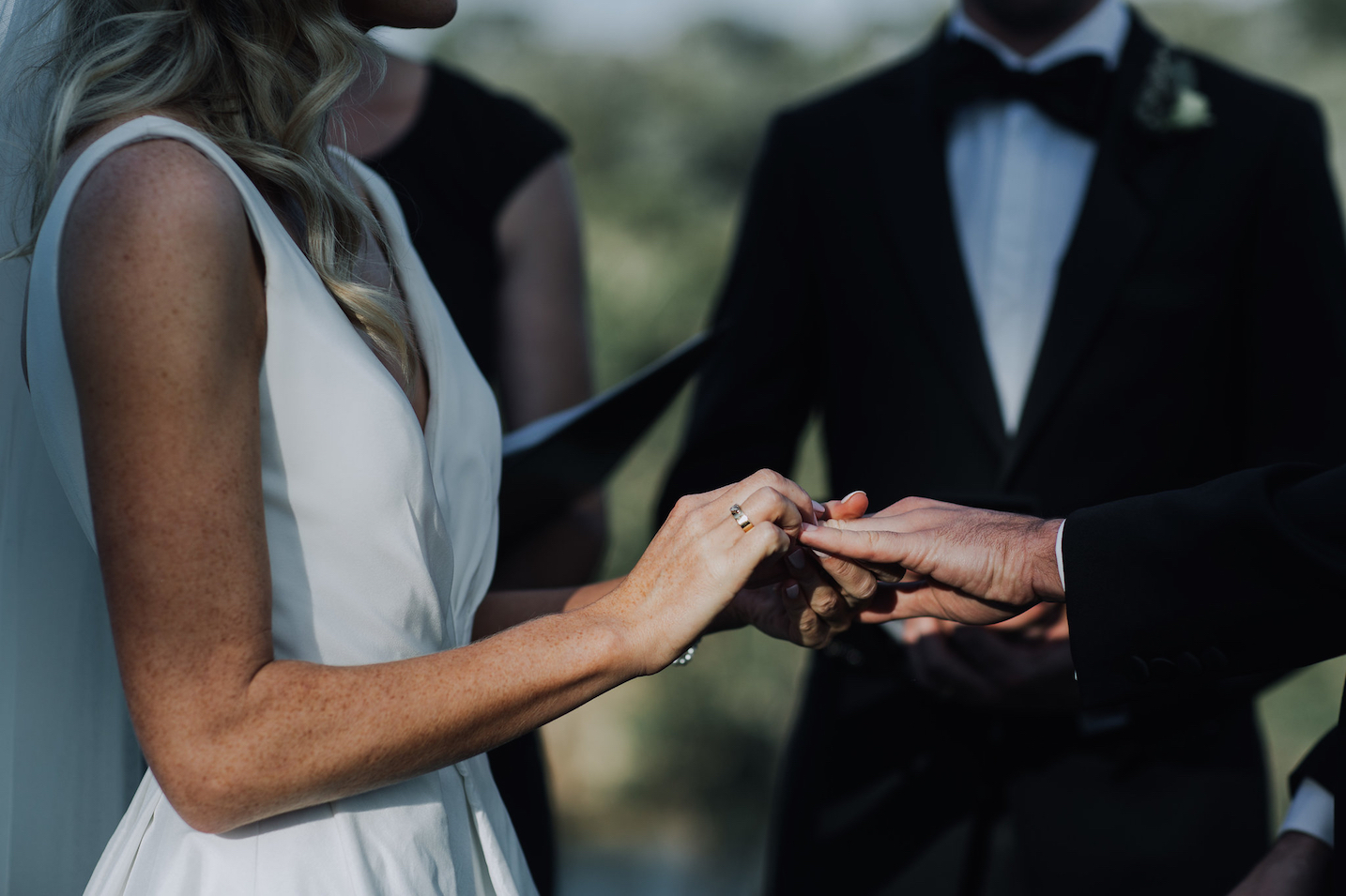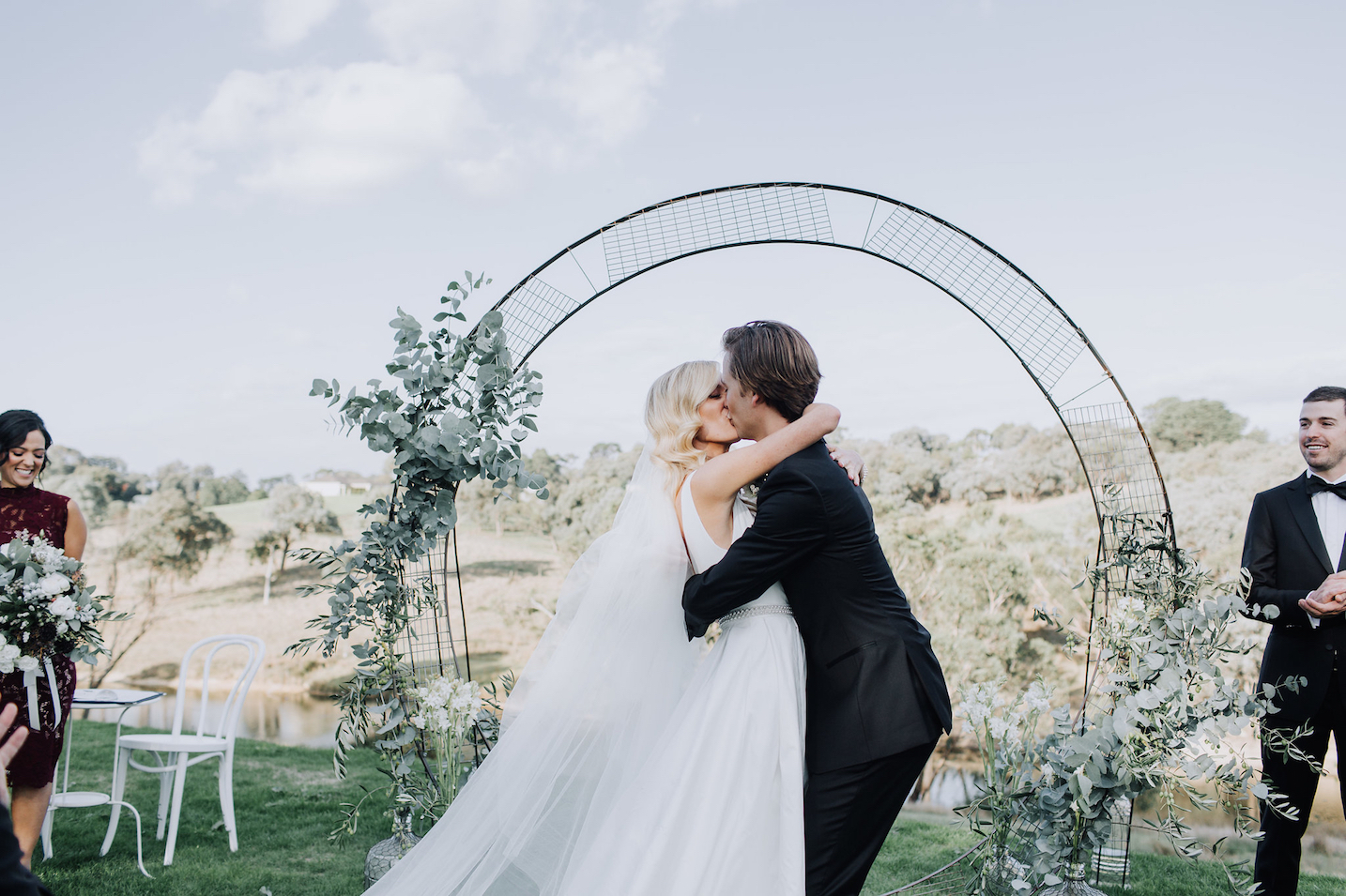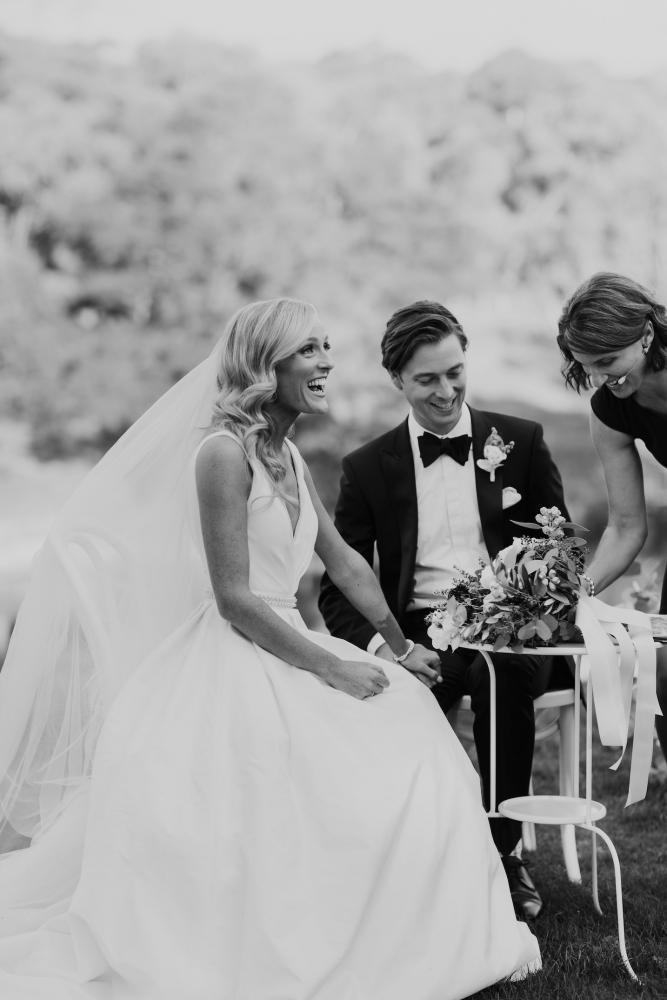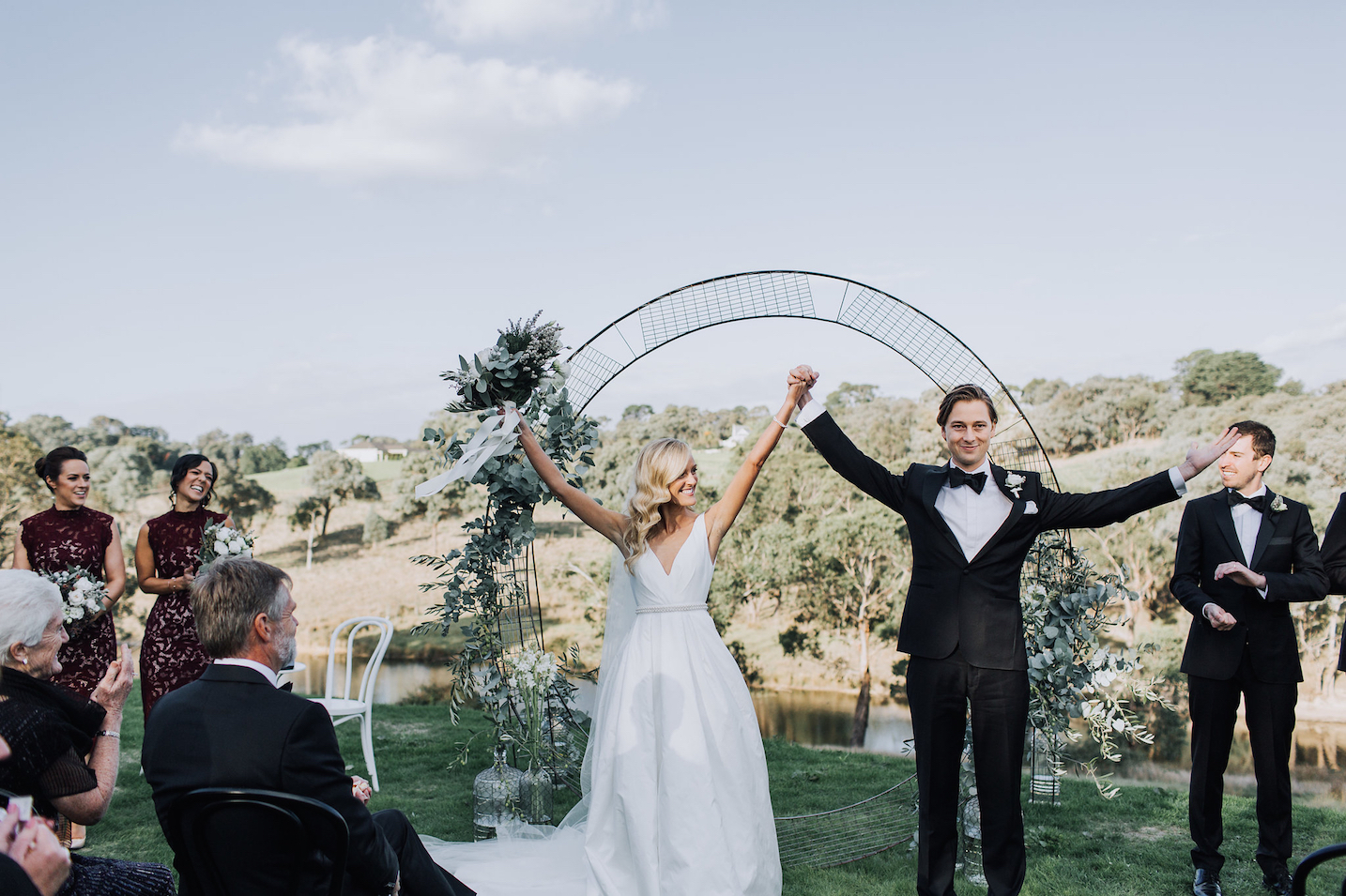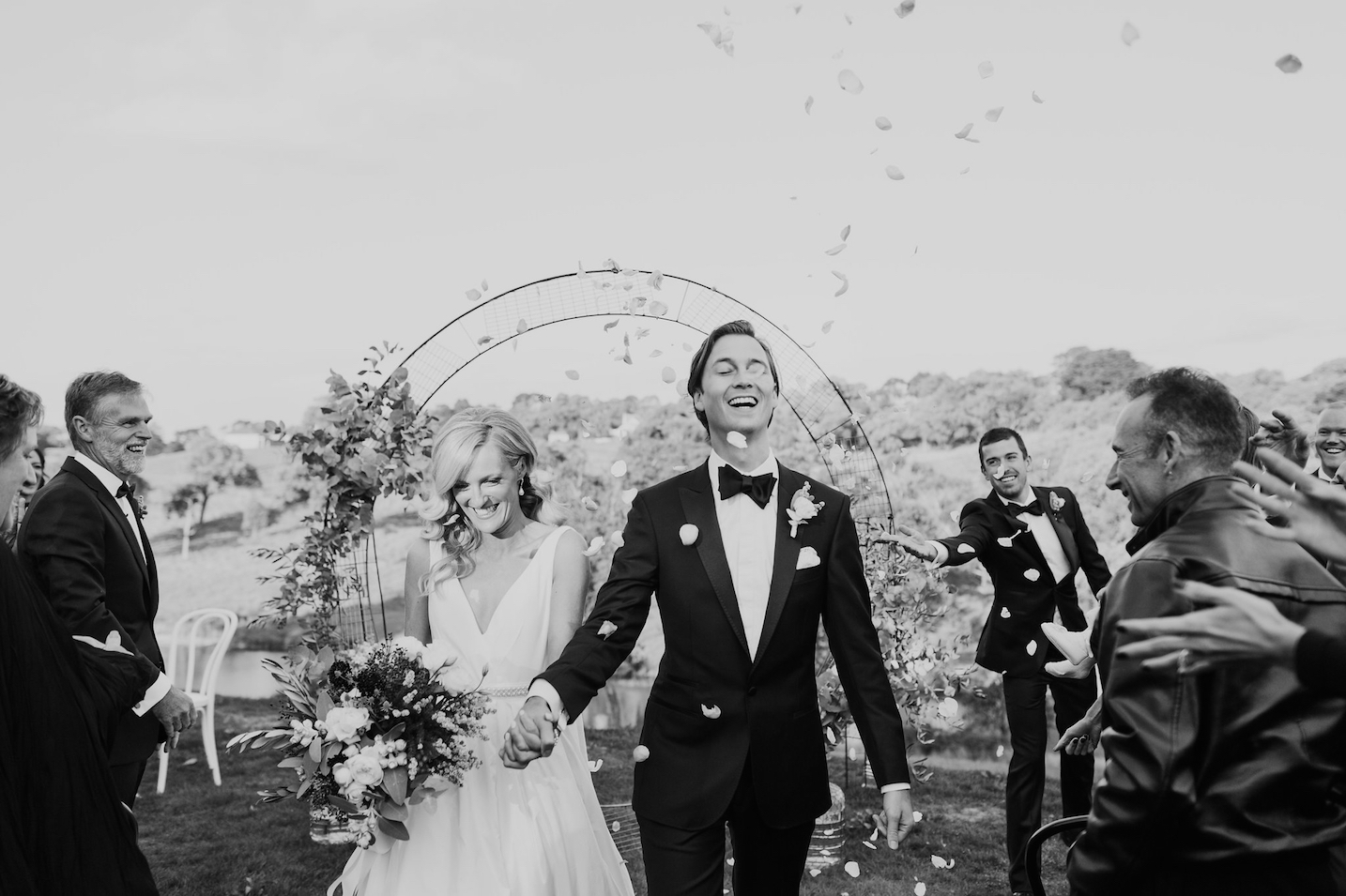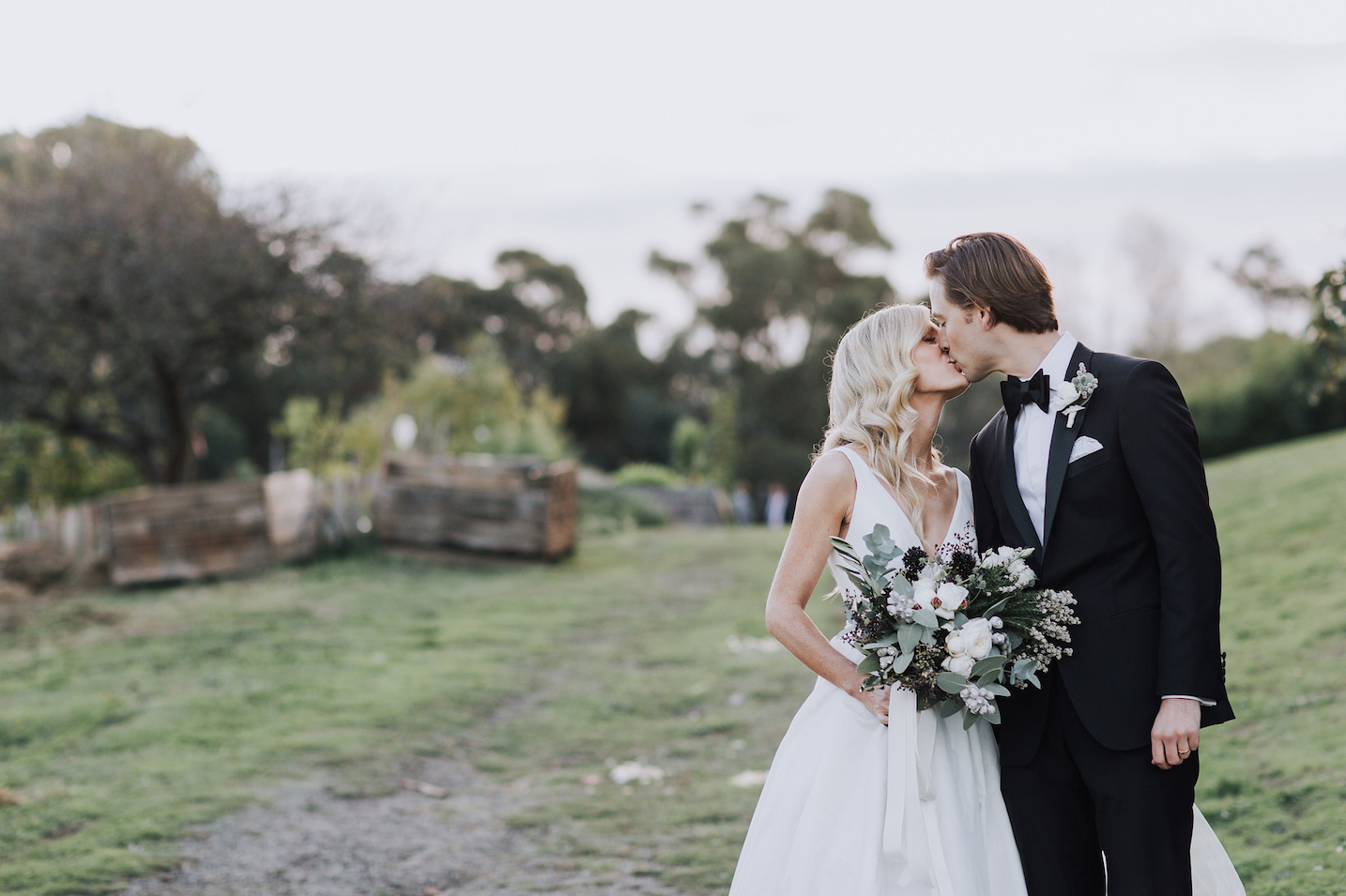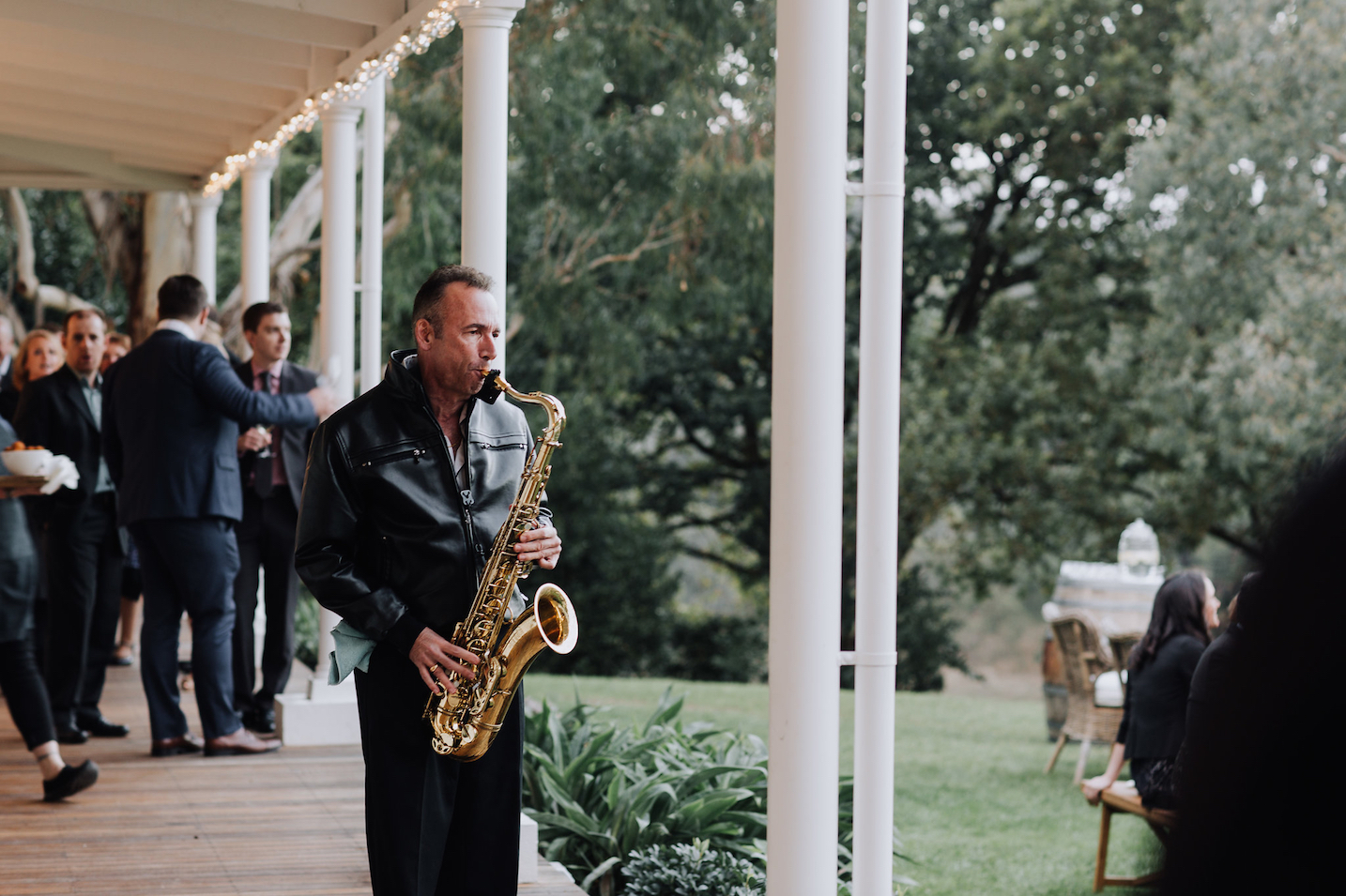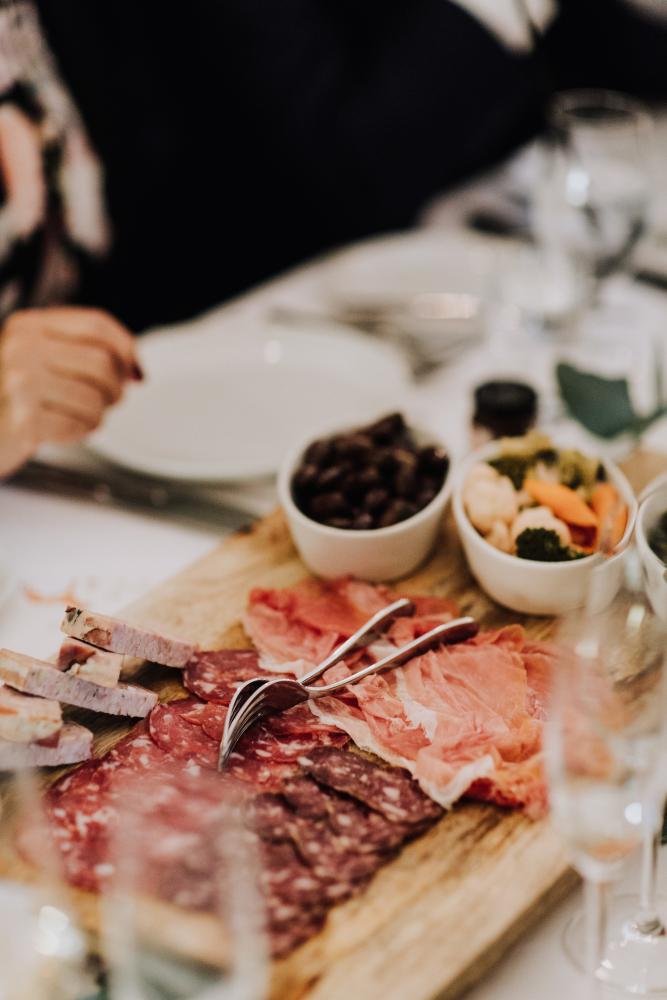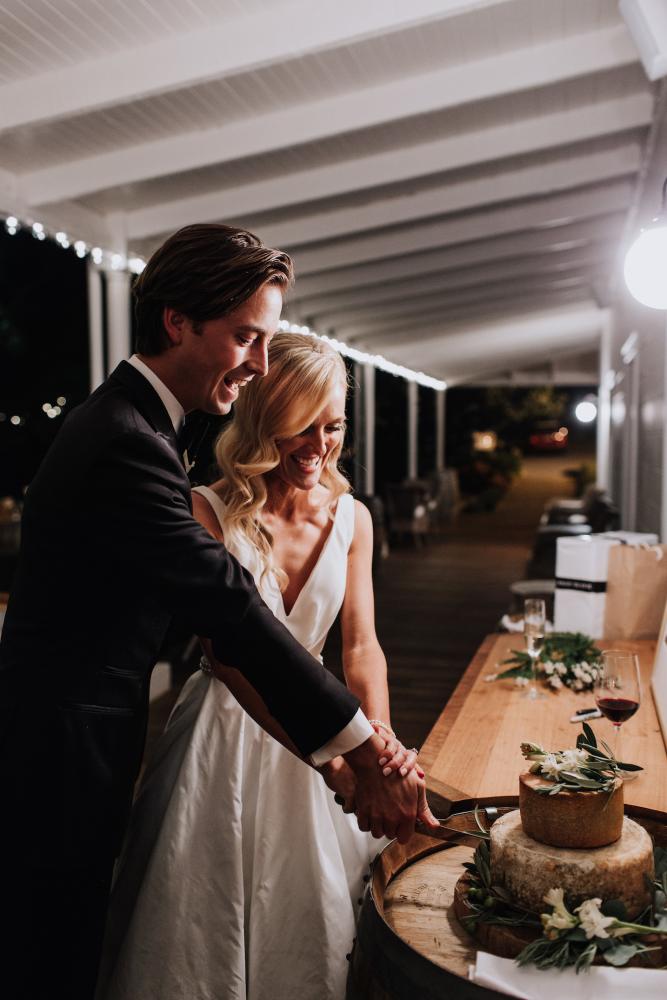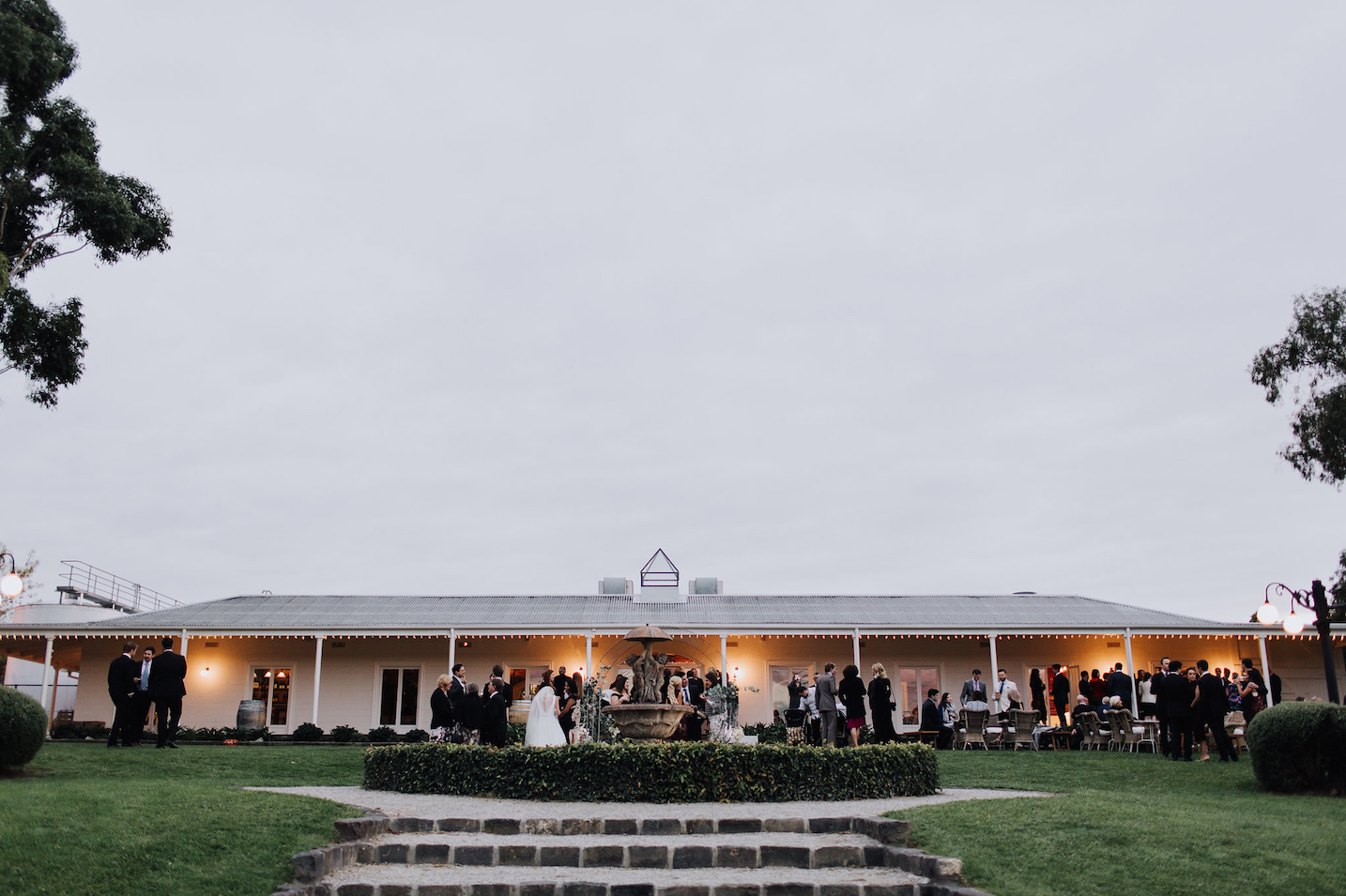 Ellen + Lachy | 15.04.2017
Photography: Anitra Wells
Ceremony & Reception Location: The Farm Yarra Valley
Celebrant: Meriki Comito 
Flowers + Ceremony Circle: Sassafras Flowers
Bridal Gown: Amaline Vitale
Cheese Wheel Cake: The Farm Yarra Valley
Best Outdoor Wedding Venues + Locations  →
← Rain on your Wedding Day – Do you have a Plan B?