Best Outdoor Wedding Venues + Locations in Melbourne
With the new Spring/Summer wedding season almost upon us, couples are once again searching for the perfect wedding venue, so I have created a list of some of the best outdoor wedding venues + locations in Melbourne, plus a few of my favourites a little further out!
There are so many stunning gardens and estates to choose from, so I have made the search a little easier by listing a HUGE selection of some of the best outside wedding locations (in alphabetical order), AS WELL AS some amazing wedding venues that have beautiful outdoor wedding spaces too!
If you are looking for a garden wedding option in one of Melbourne's beautiful public garden spaces, please visit my Public Garden Wedding Locations page, which also features some great rotundas + undercover options for wet weather contingencies 🙂
Please remember that although many outdoor wedding venues + locations in Melbourne are public spaces, you will still need to obtain a permit from local council in order to marry there. Private venues will of course welcome all enquiries for weddings that take place on their premises independently.
And, as always with outdoor wedding venues + locations in Melbourne, be sure to consider all possible weather predictions, providing shelter for both a 40ºC day, or a surprise downpour!
Your guests (and celebrant!) will appreciate it immensely.
To view the best outdoor wedding venues + locations in Melbourne and surrounds, you can either scroll ahead and view locations in alphabetical order, or visit locations by area using the following links.
By Melbourne Celebrant Meriki Comito
Feature Image: Lost In Love Photography
Best outdoor wedding venues + locations in Melbourne;
CBD + Inner Suburbs  |  Northern Suburbs 
Southern Suburbs  |  Eastern Suburbs    
Western Suburbs  |  Bayside  |  Bellarine Peninsula 
Daylesford  |  Yarra Valley  |  Public Garden Wedding Locations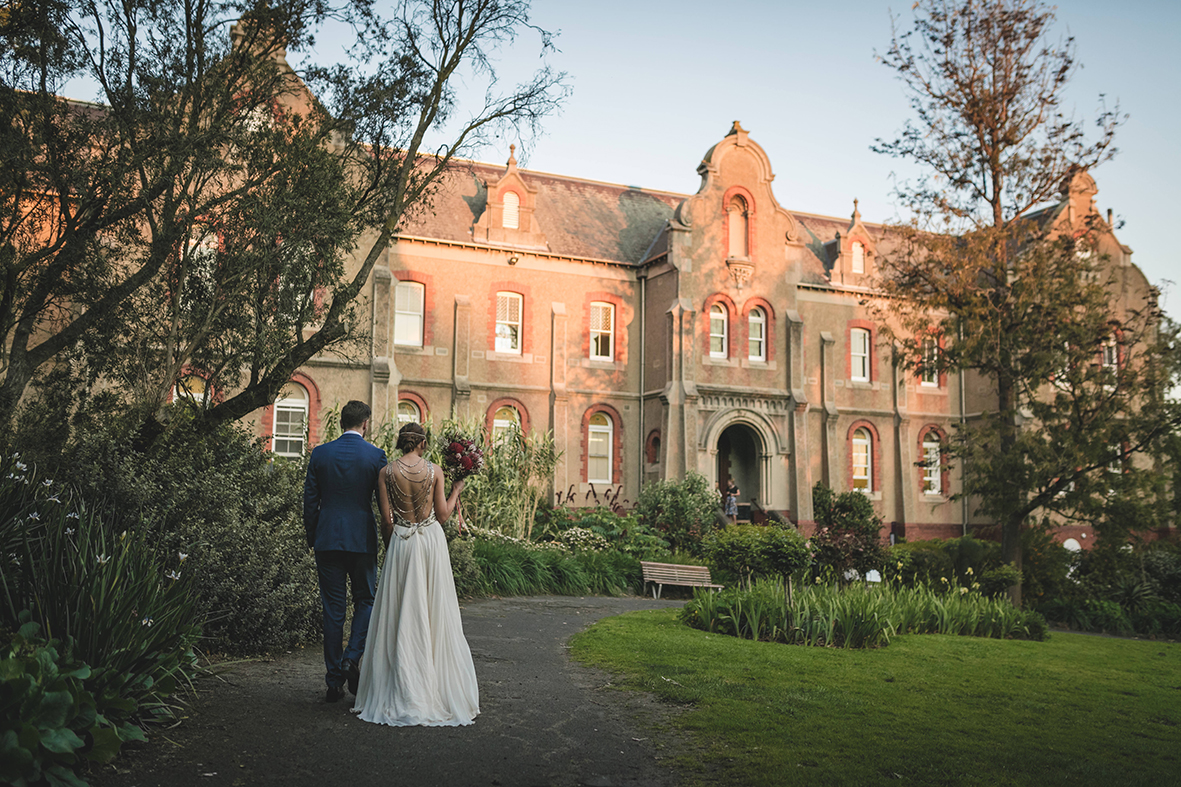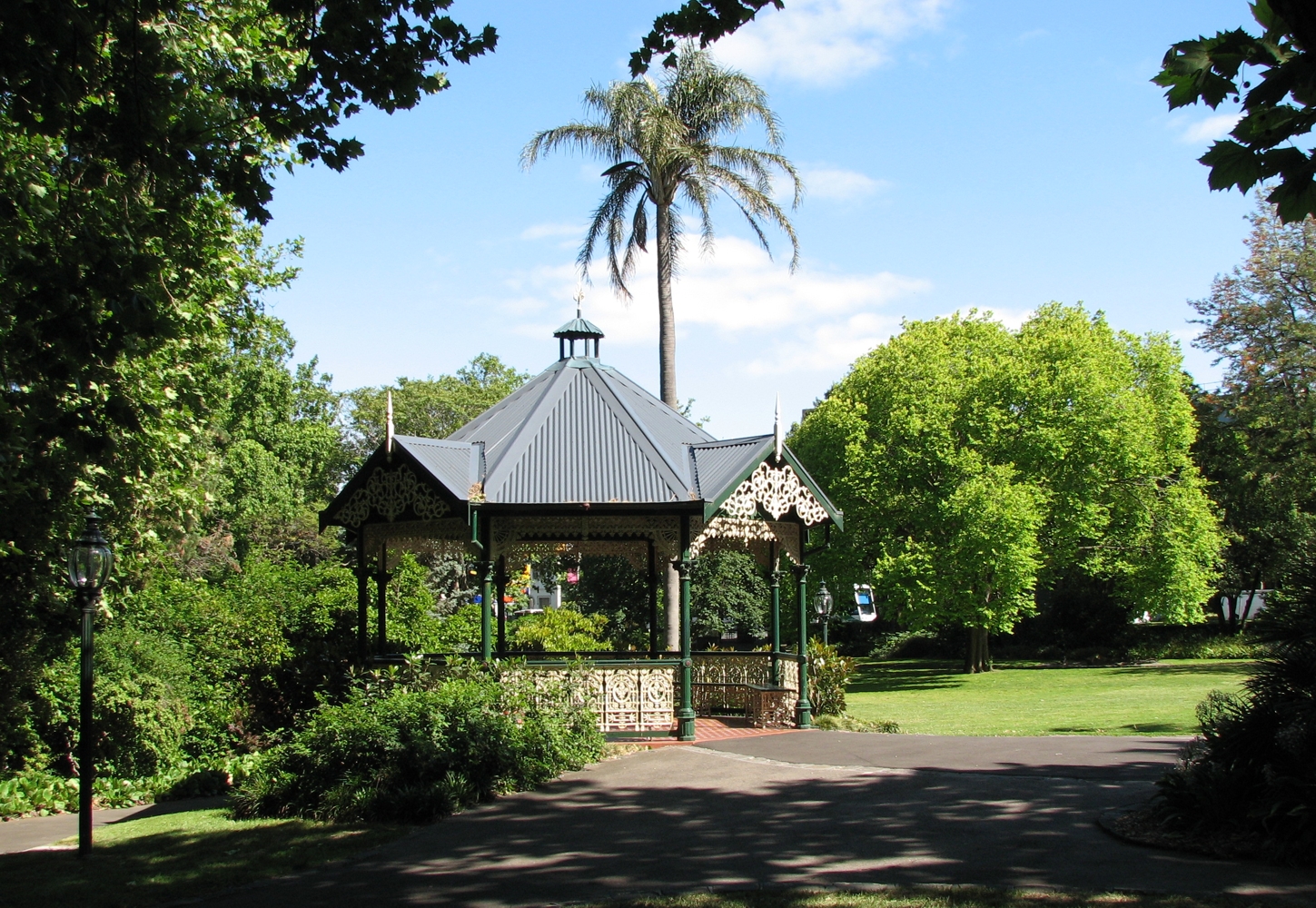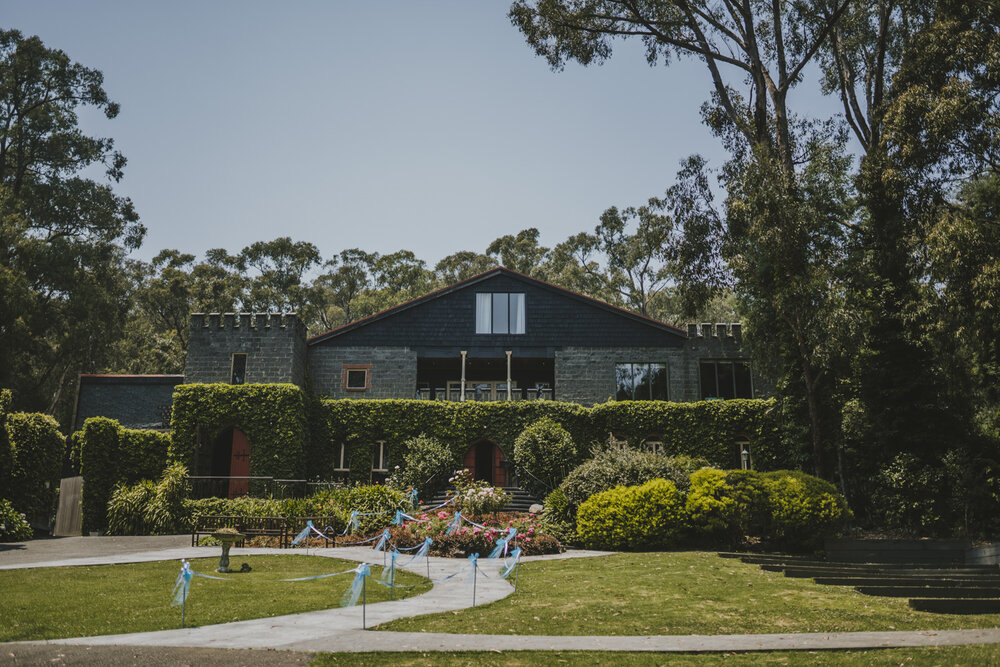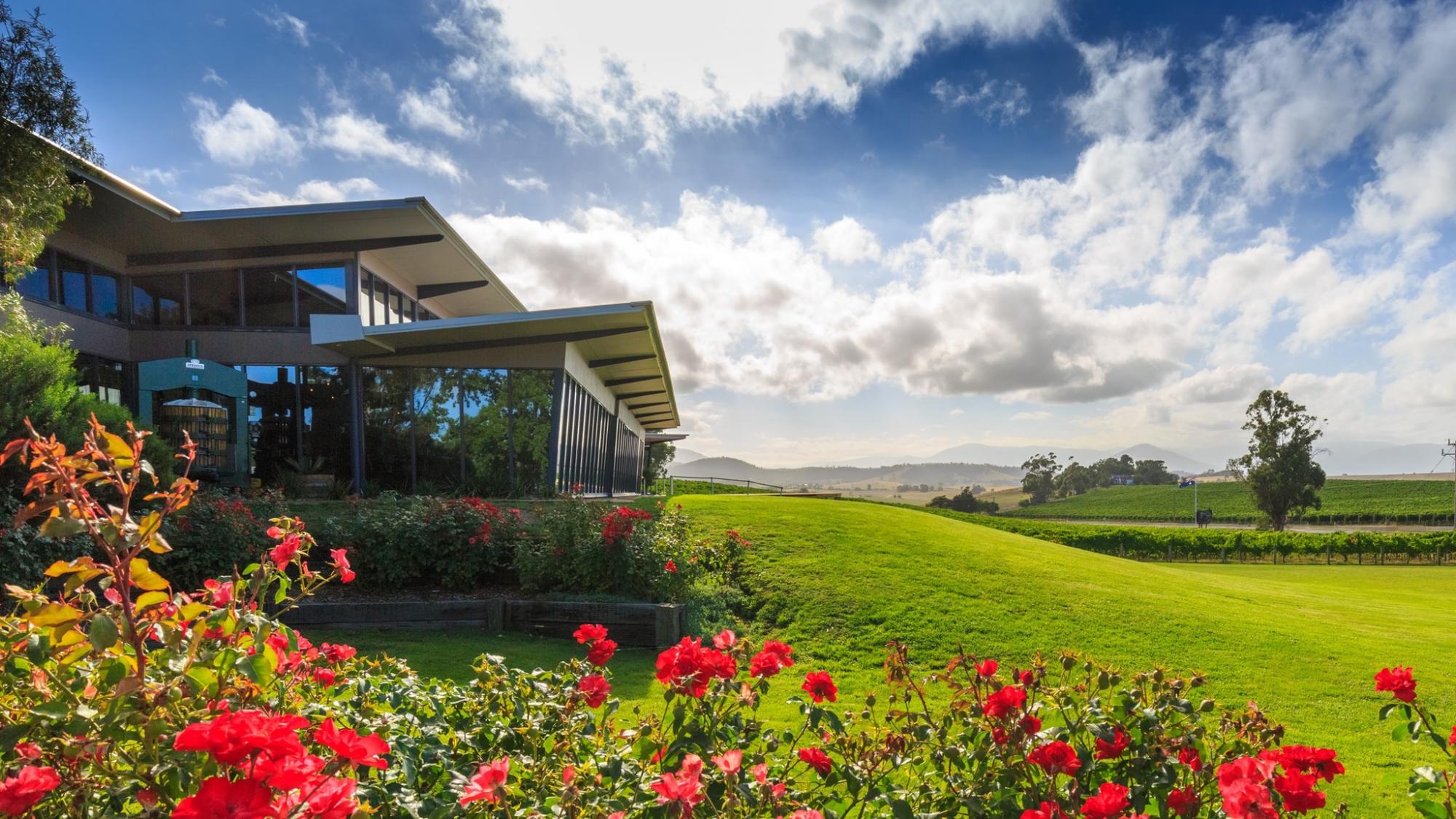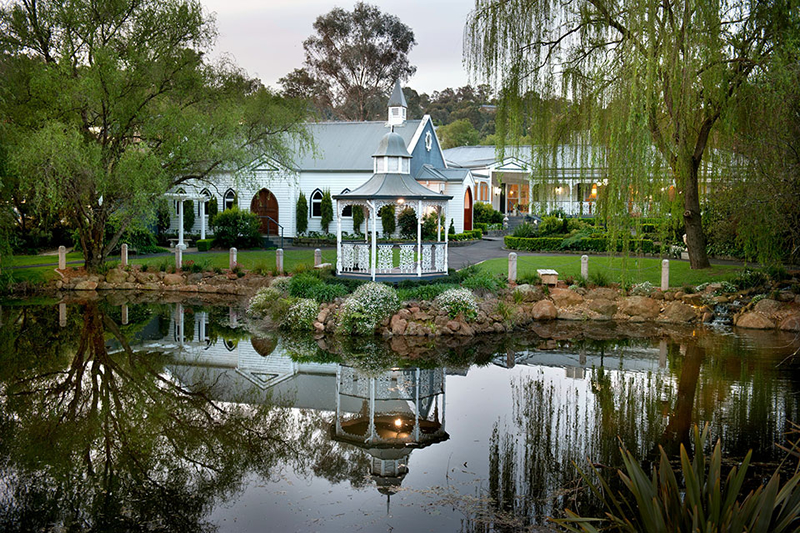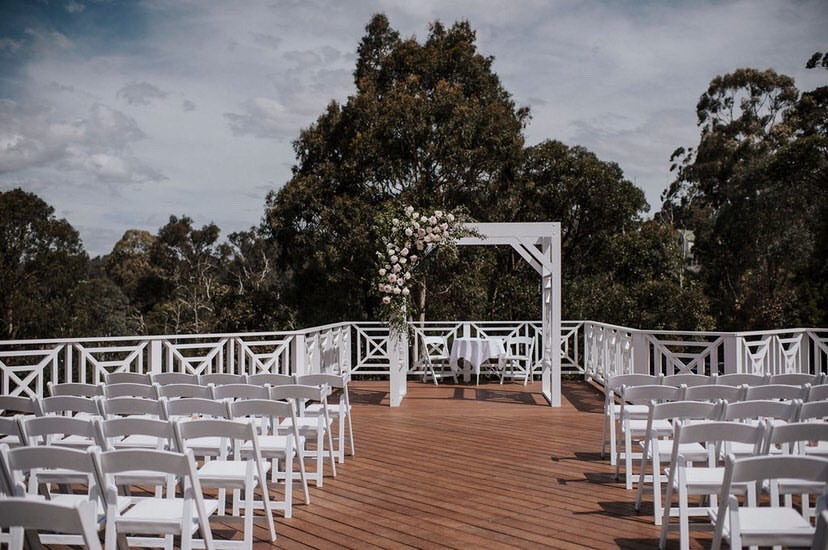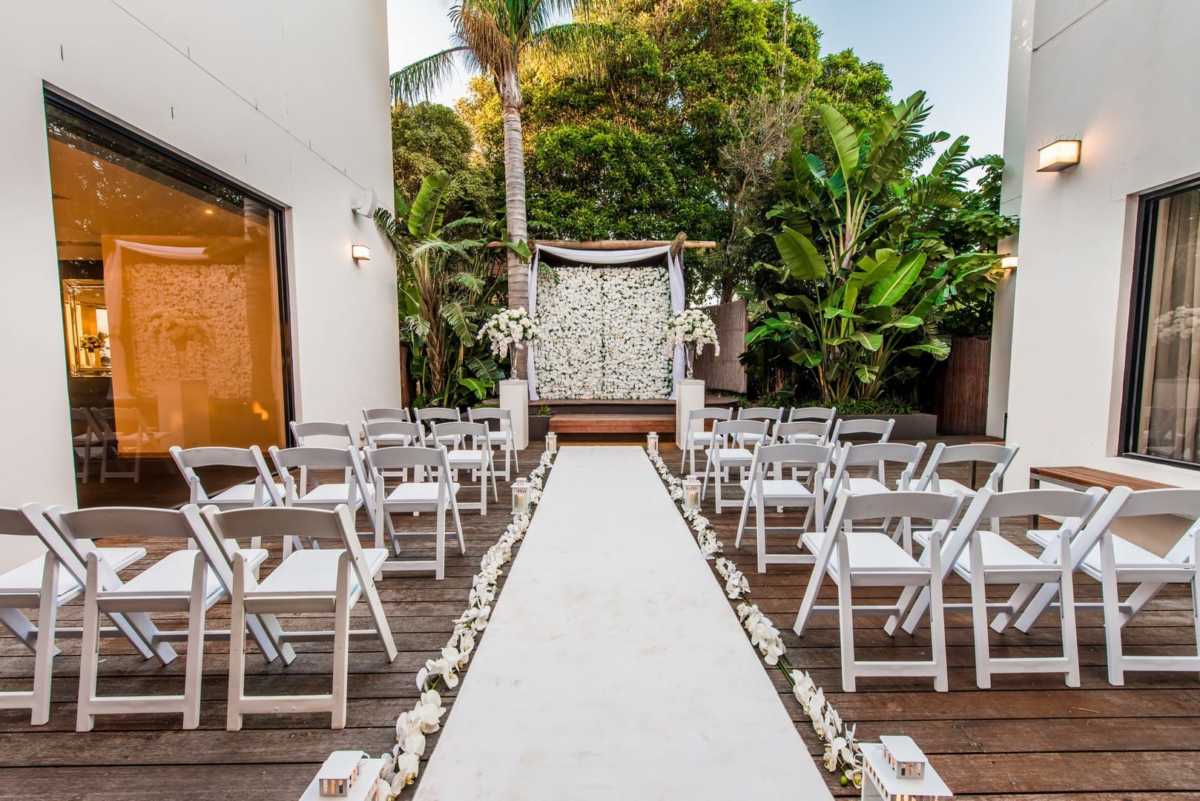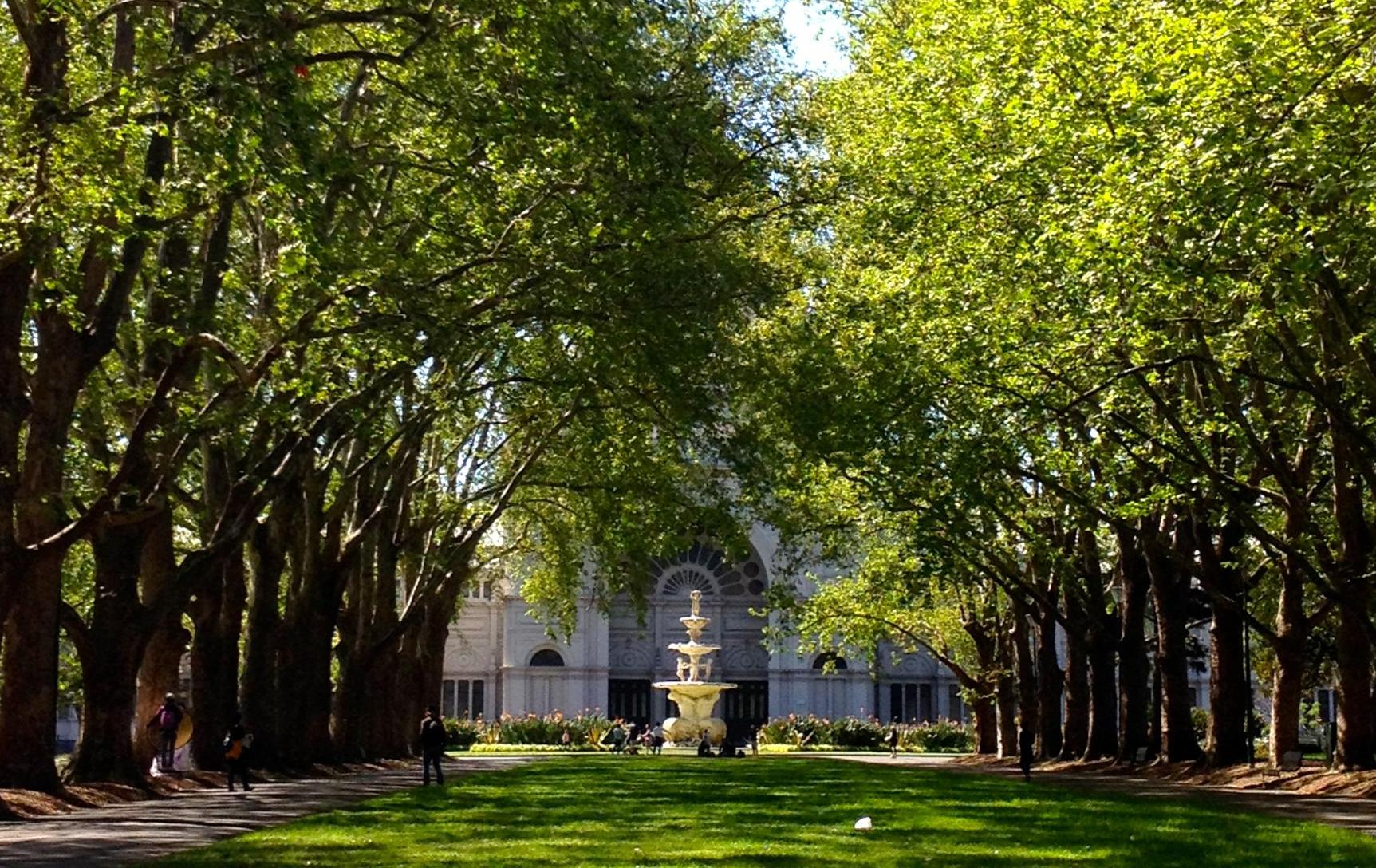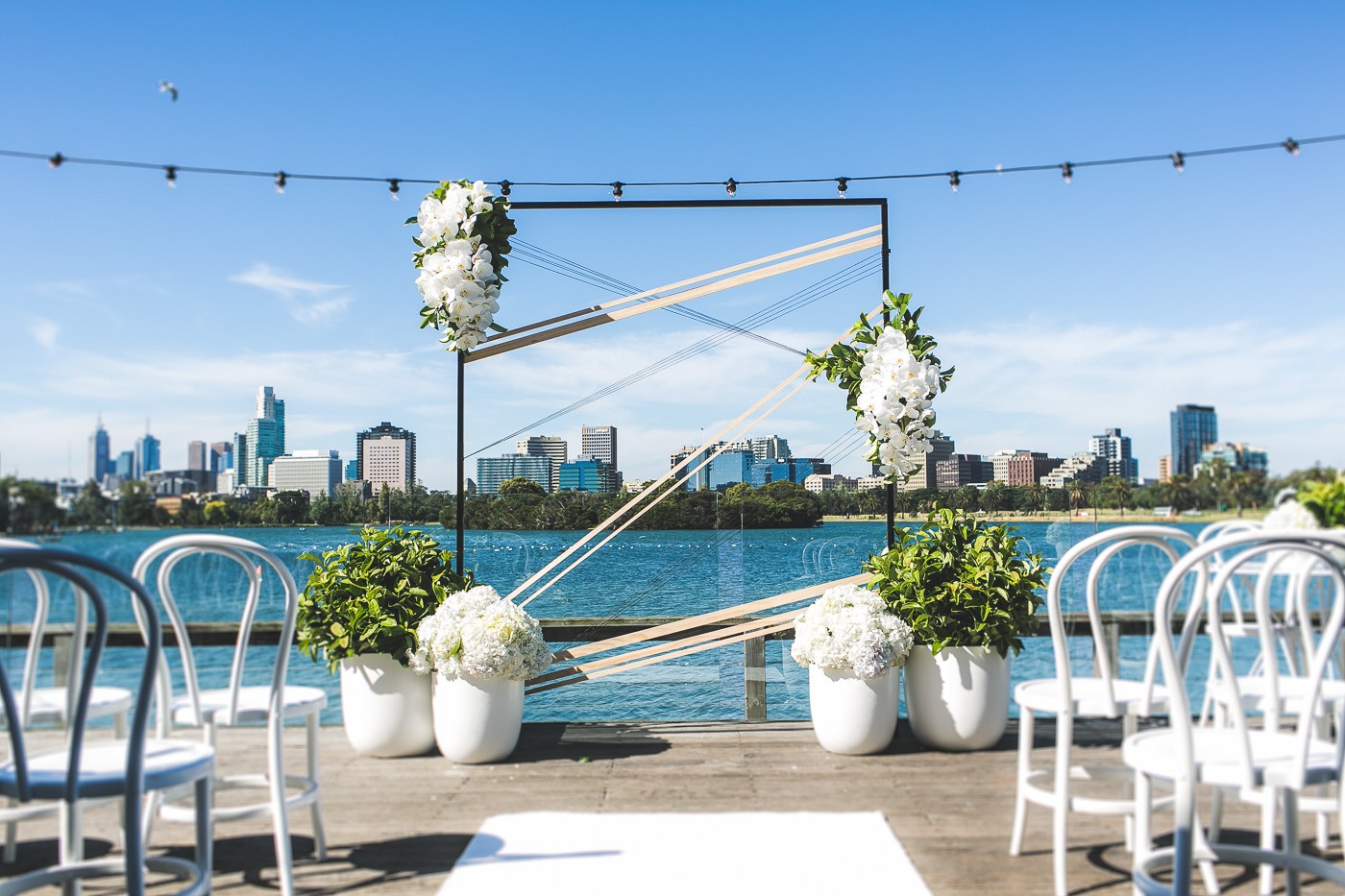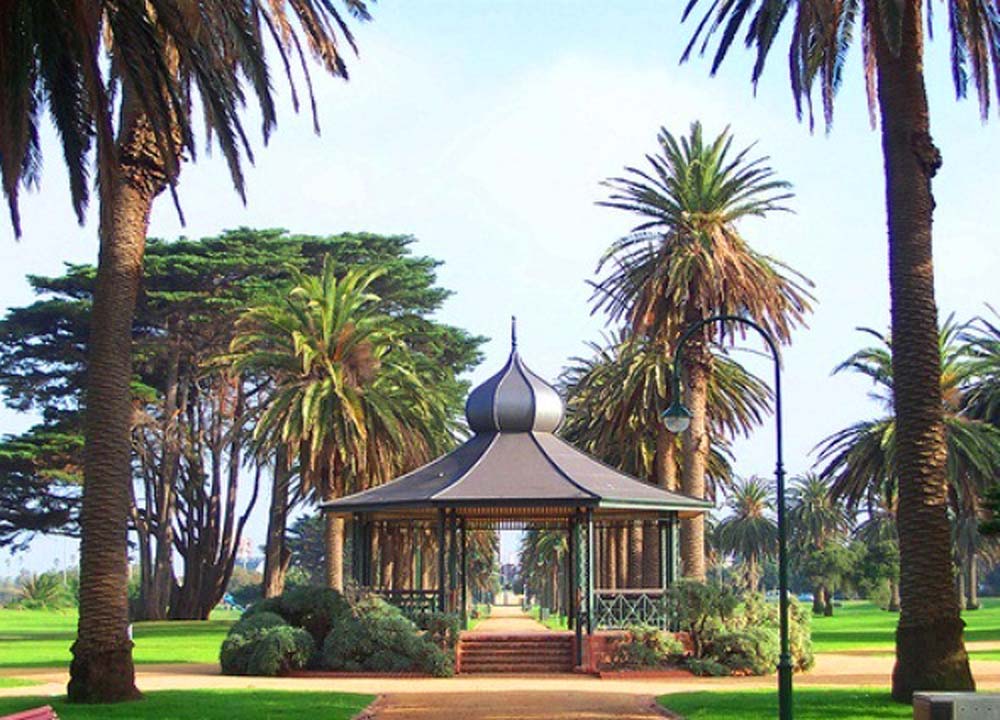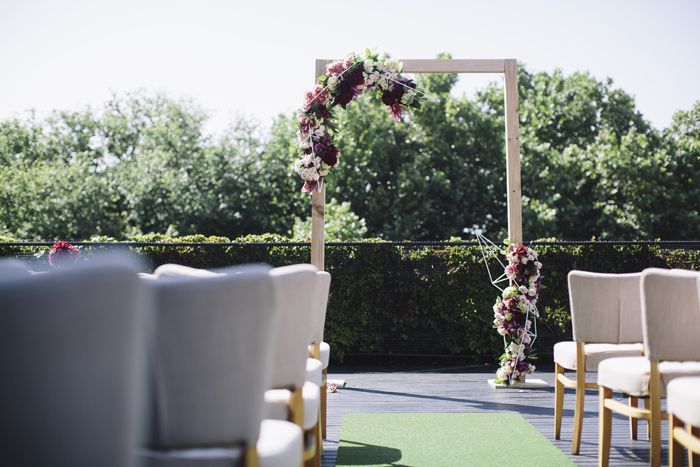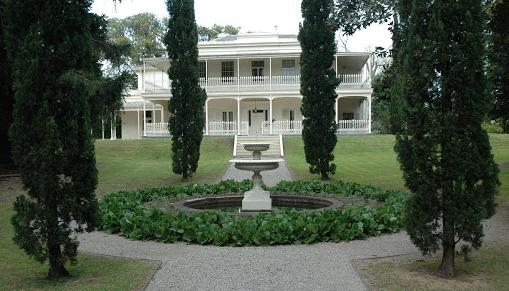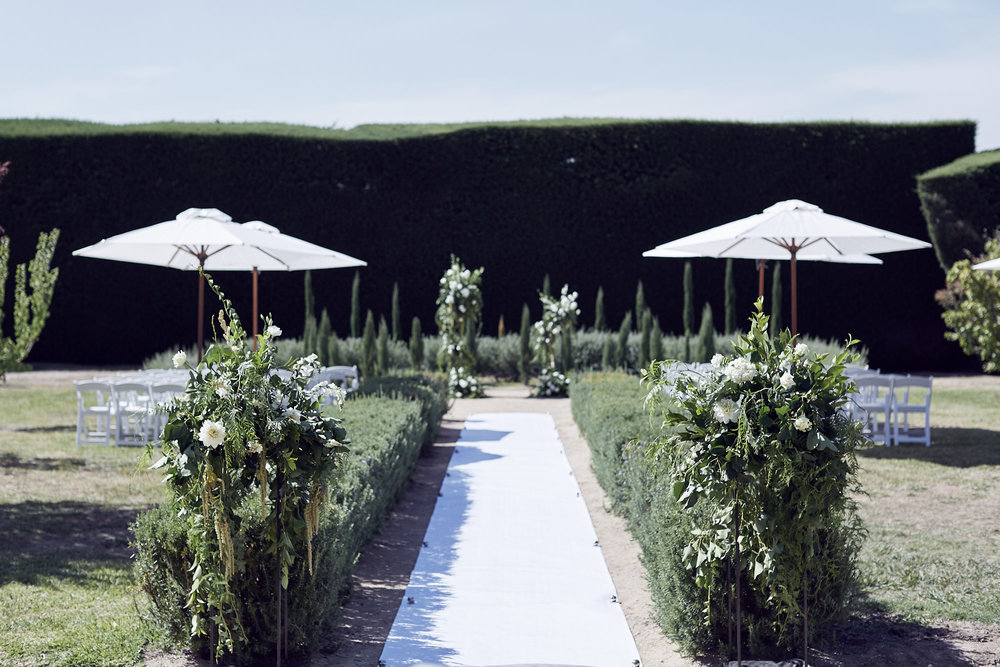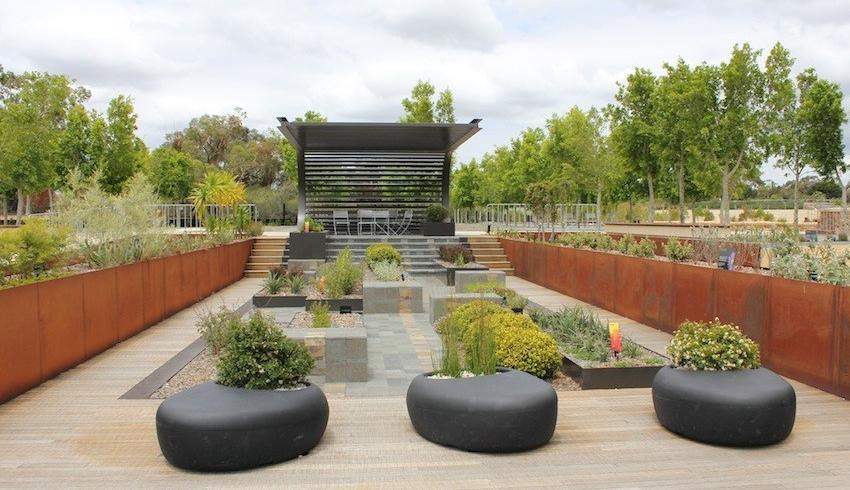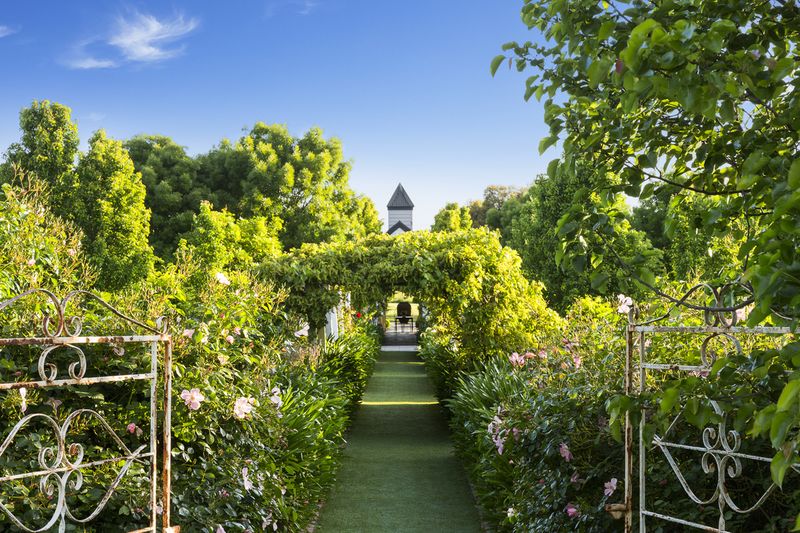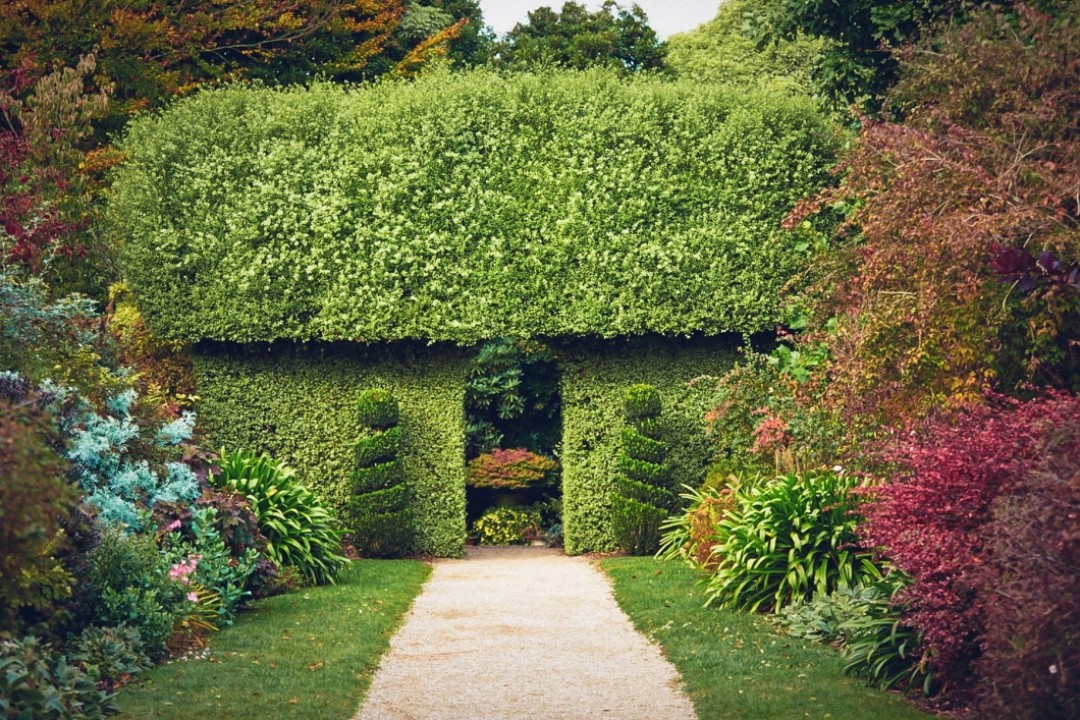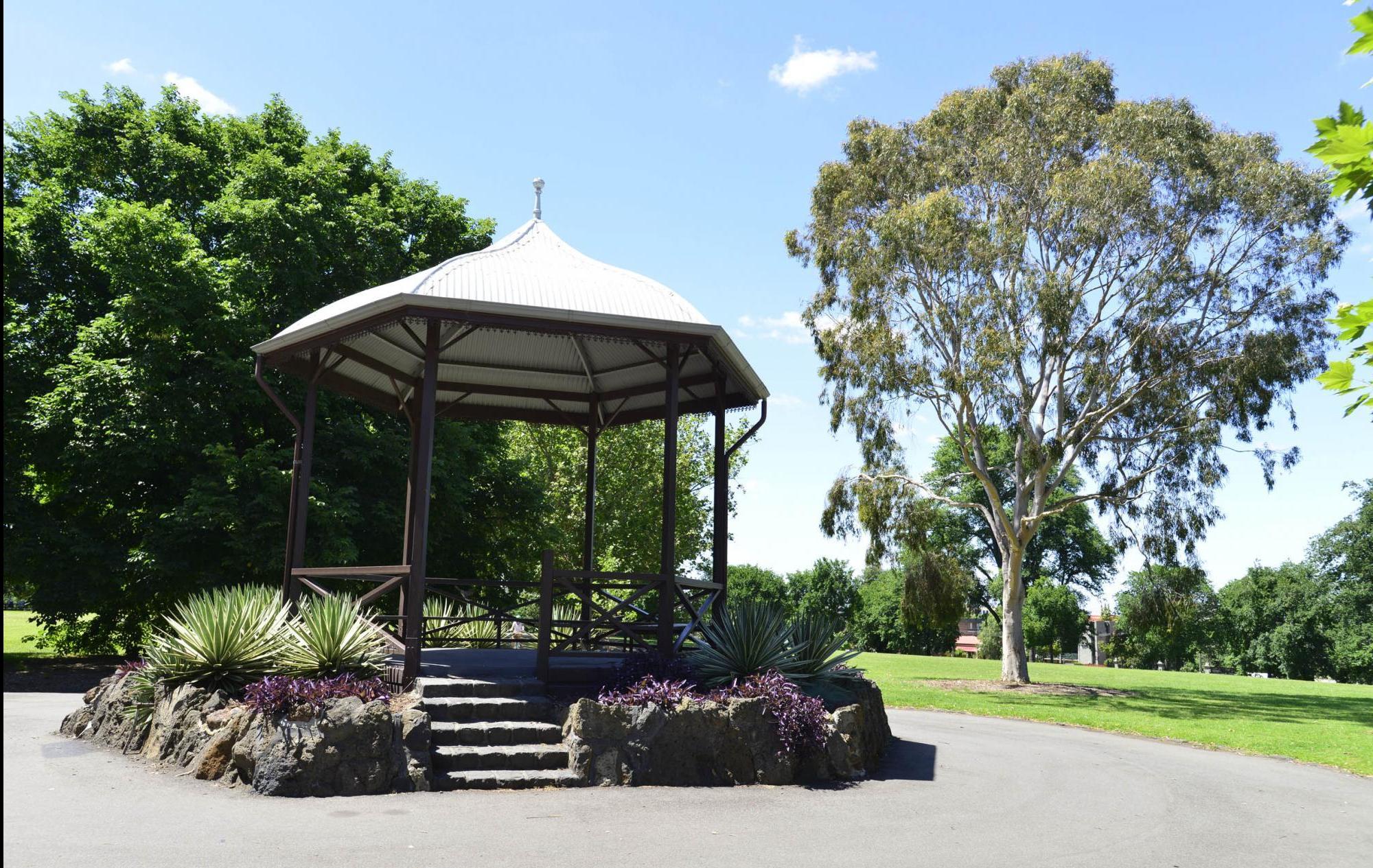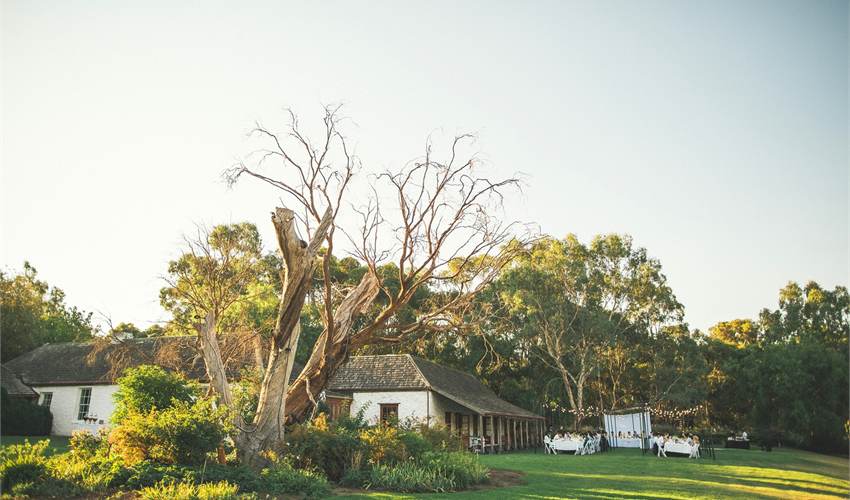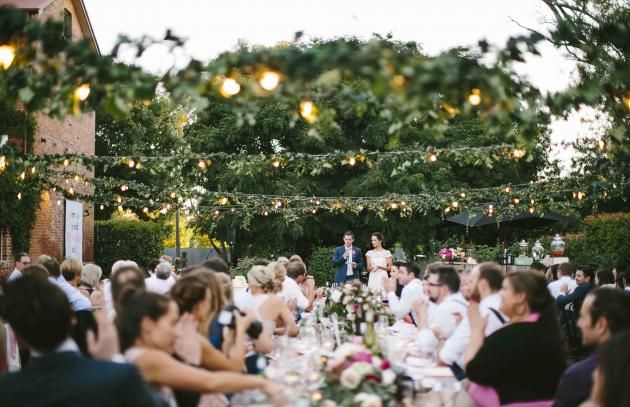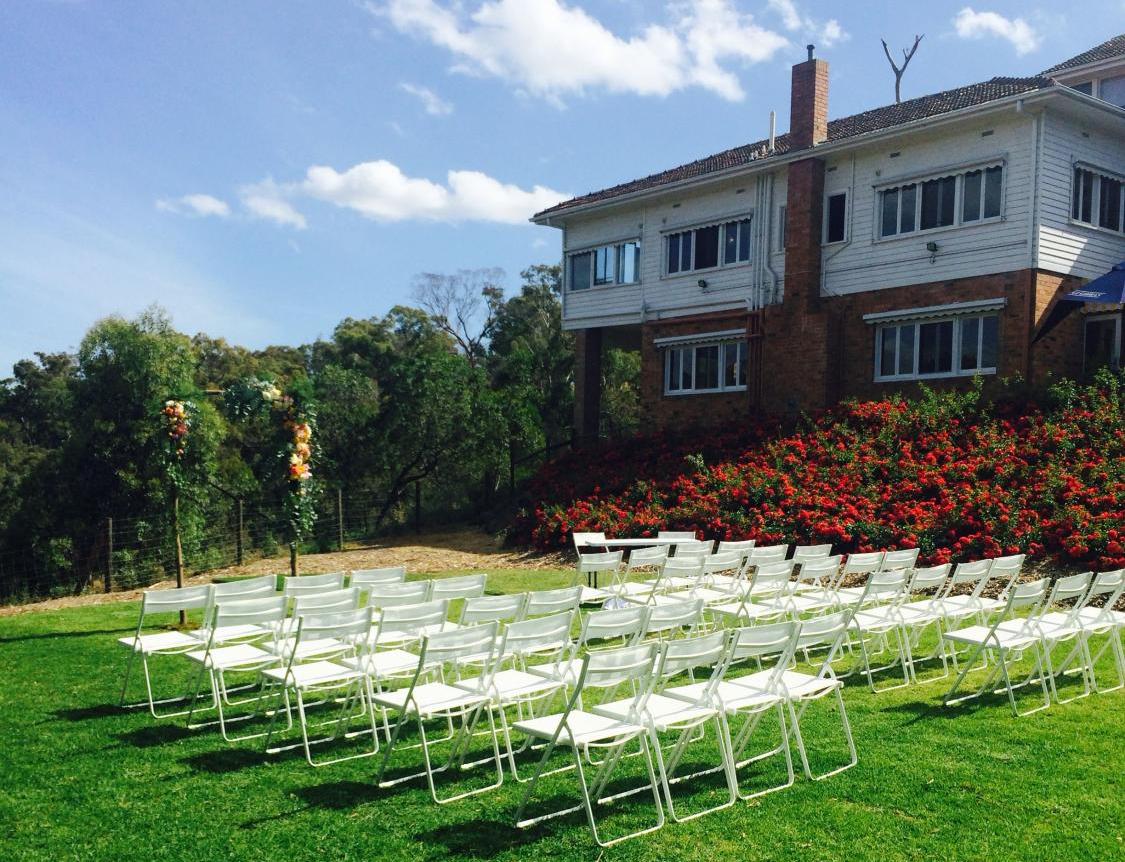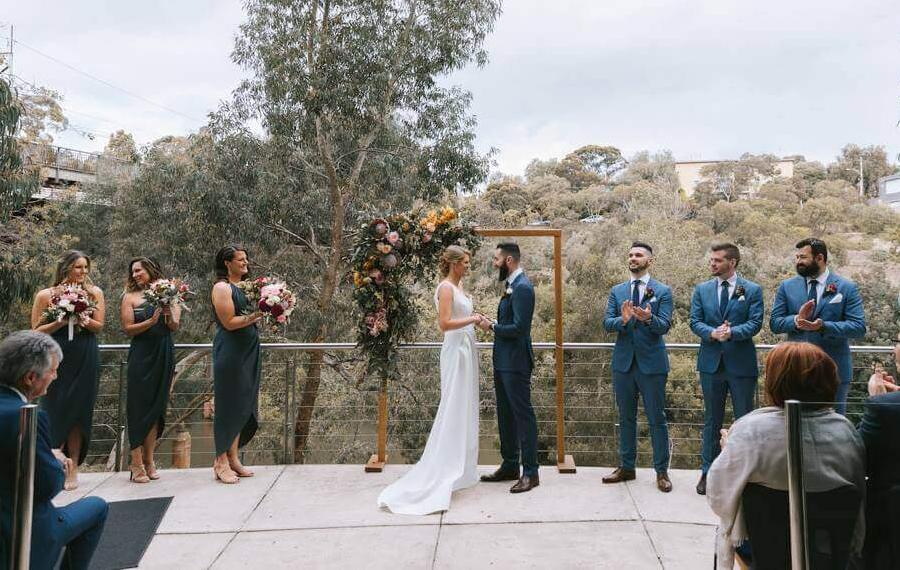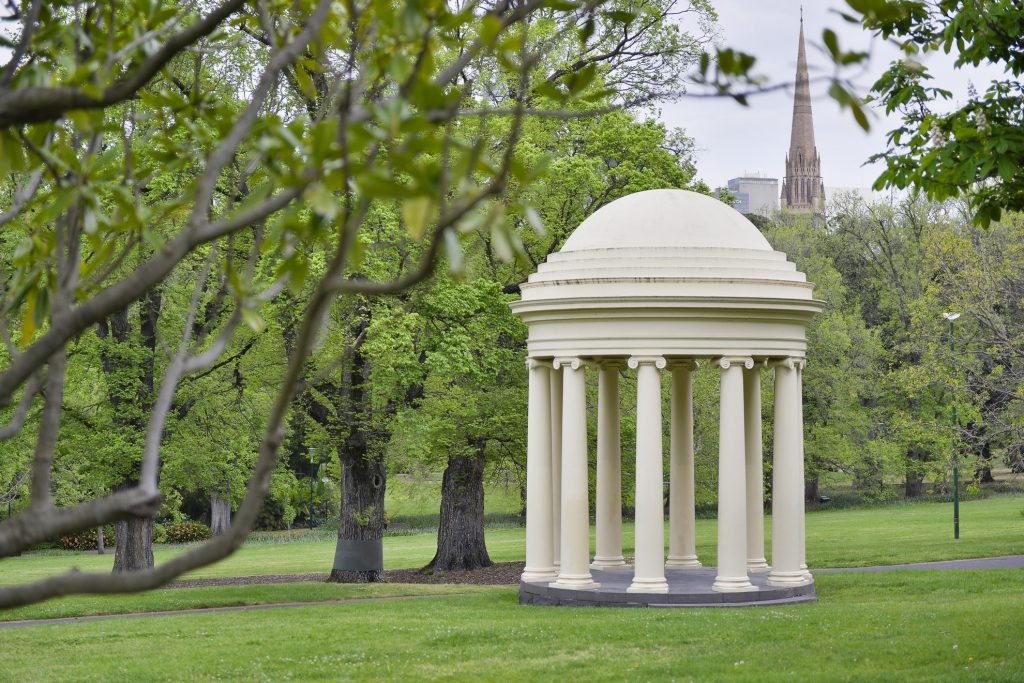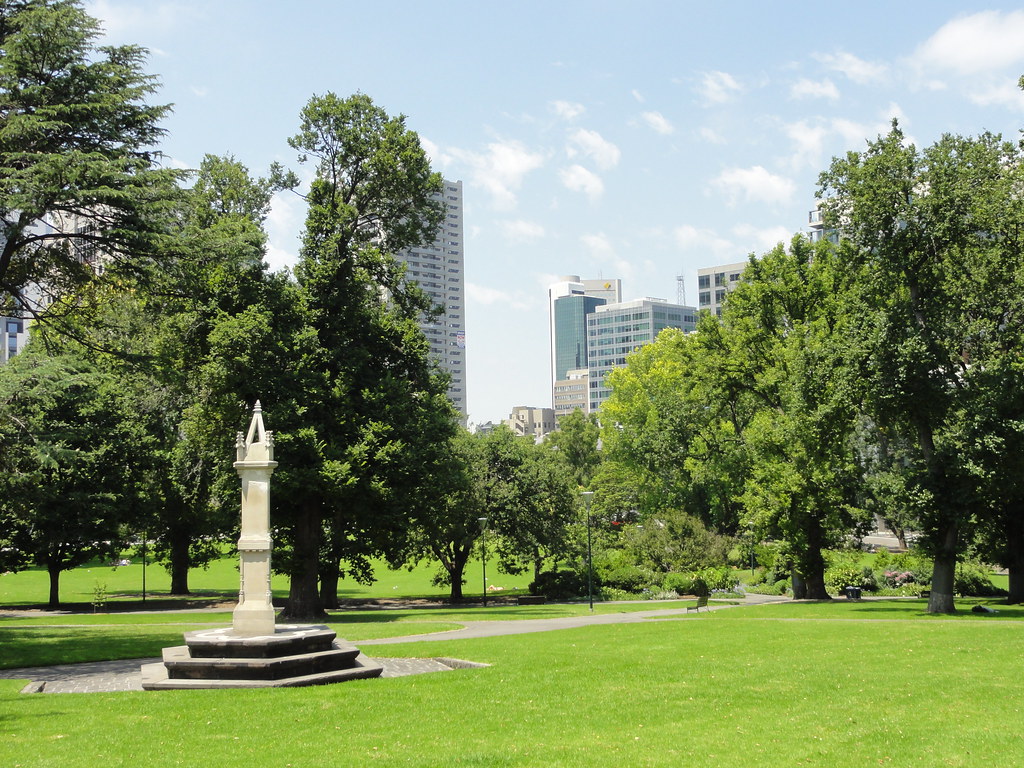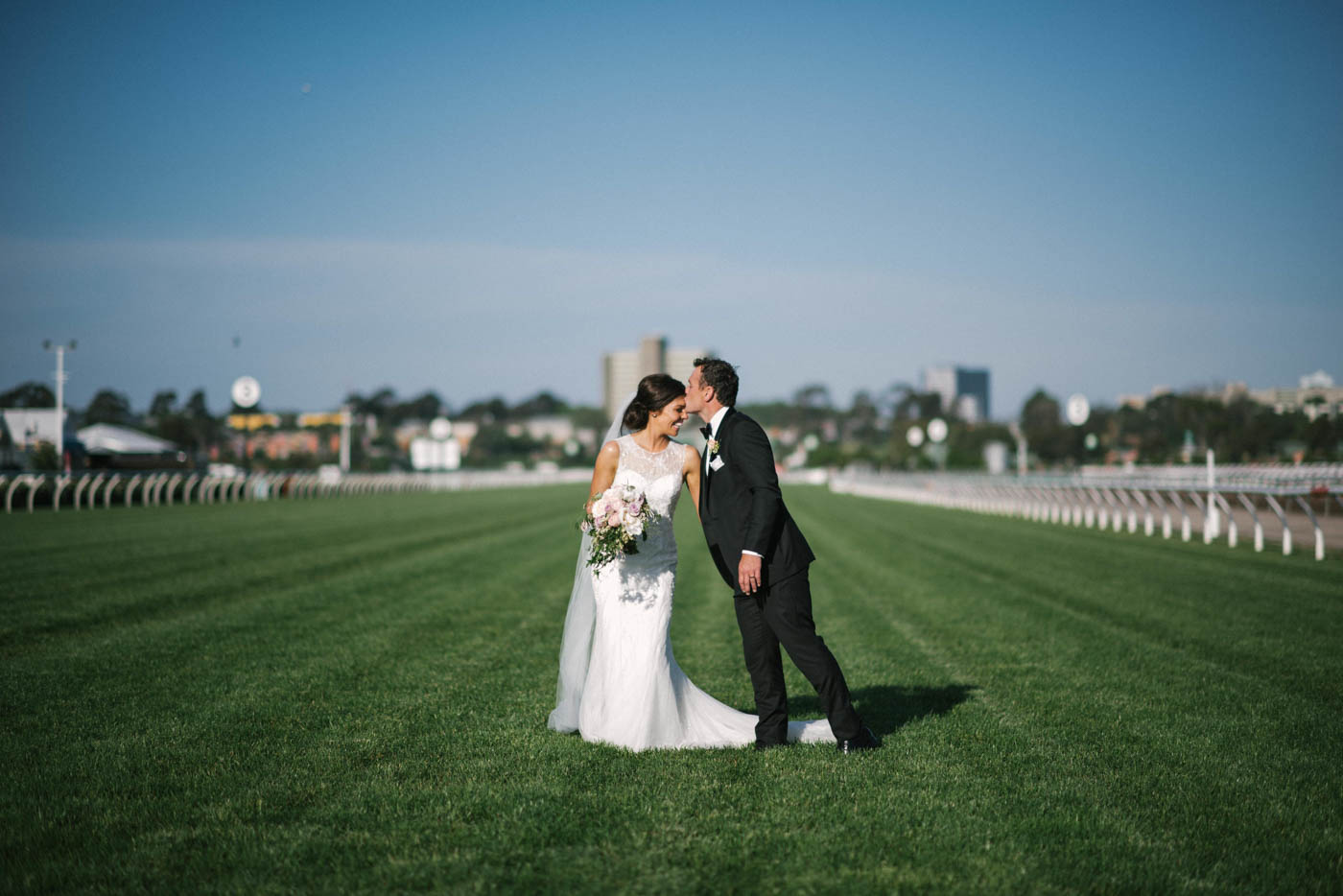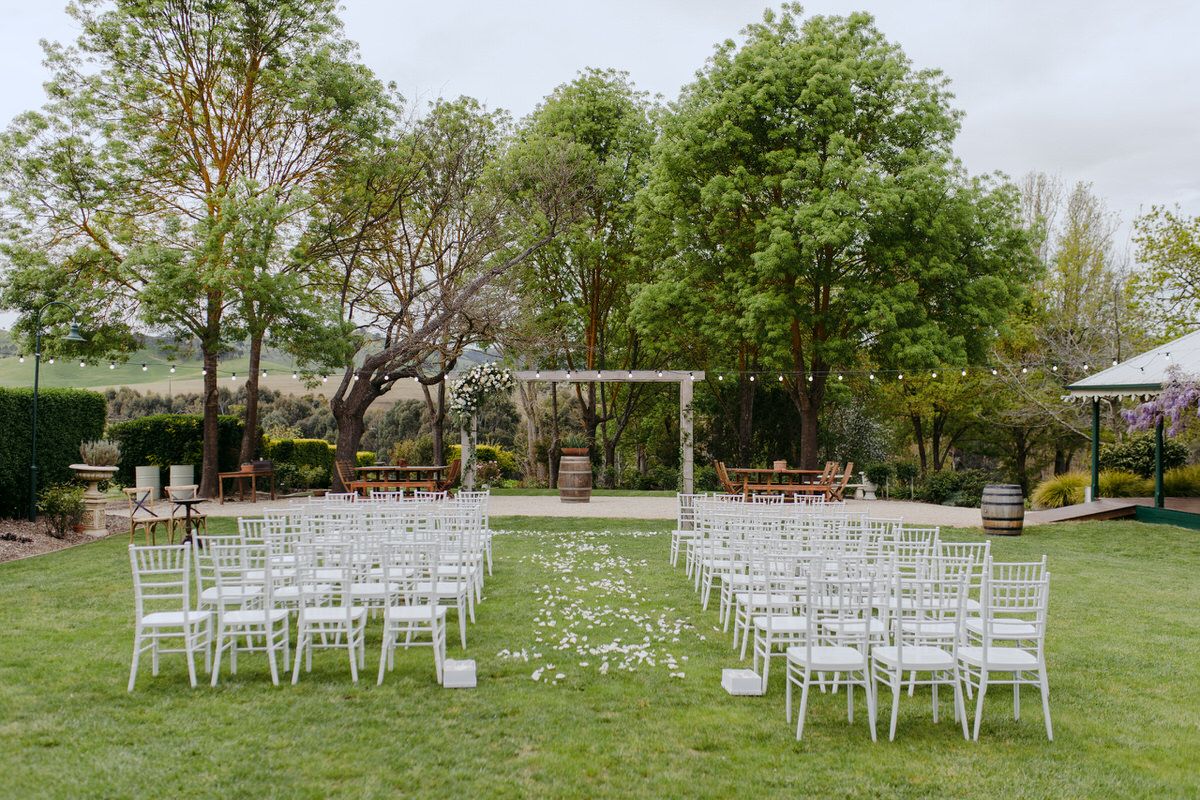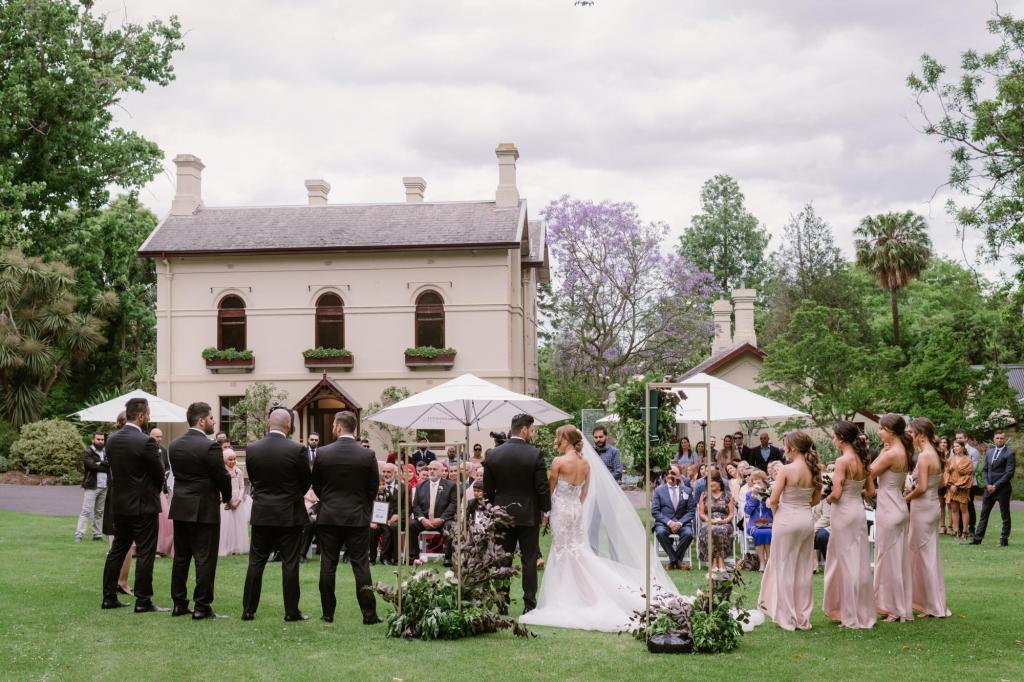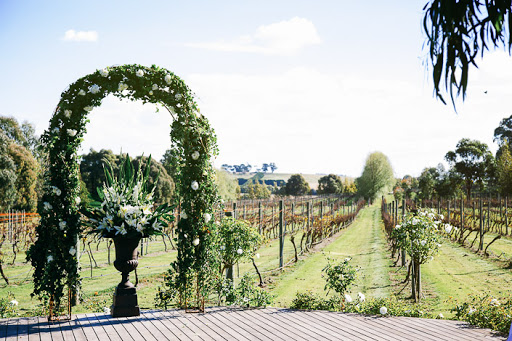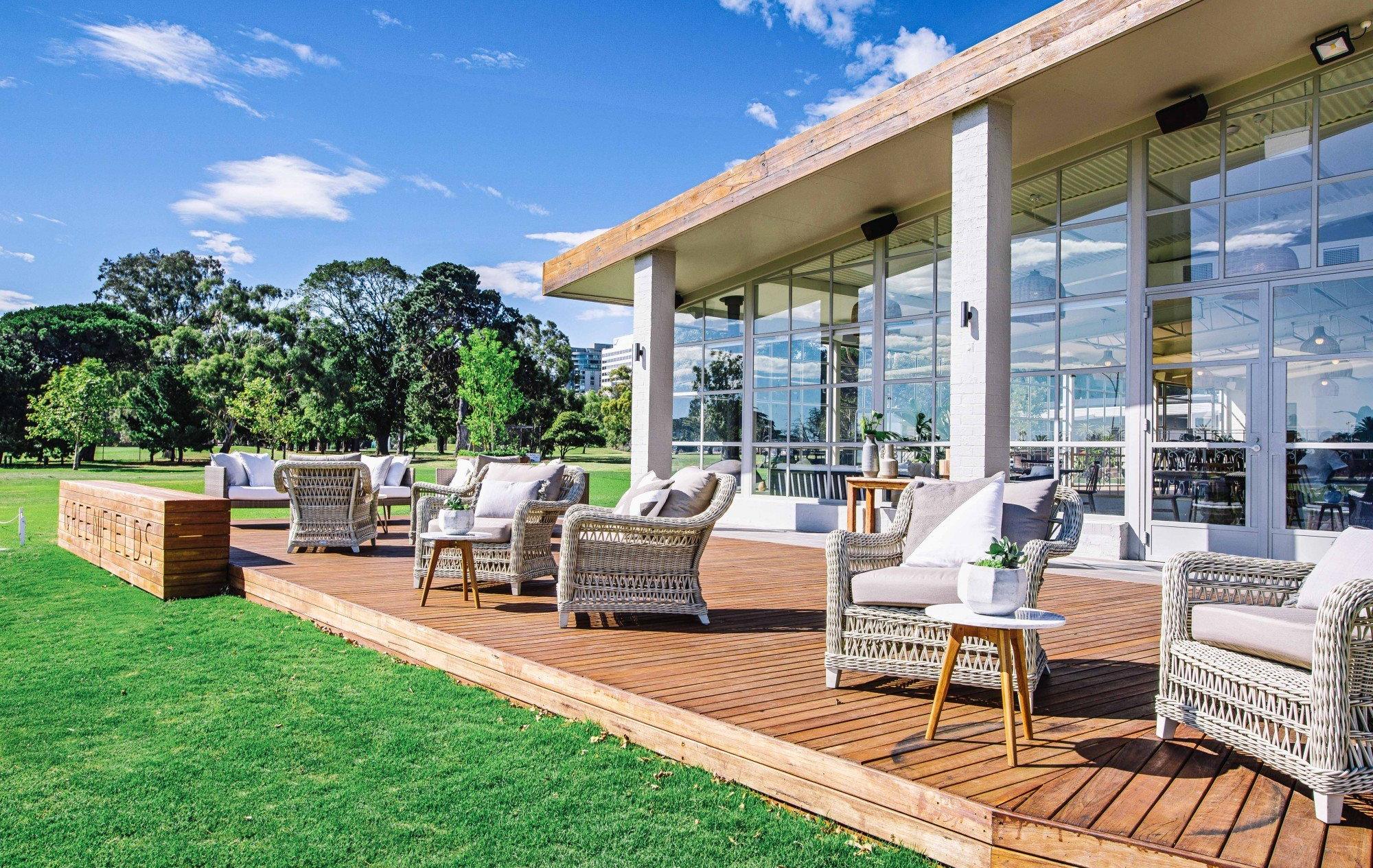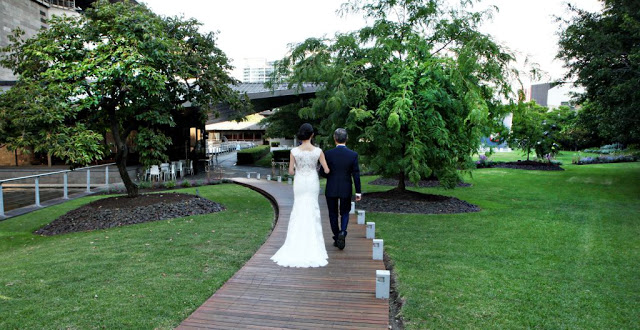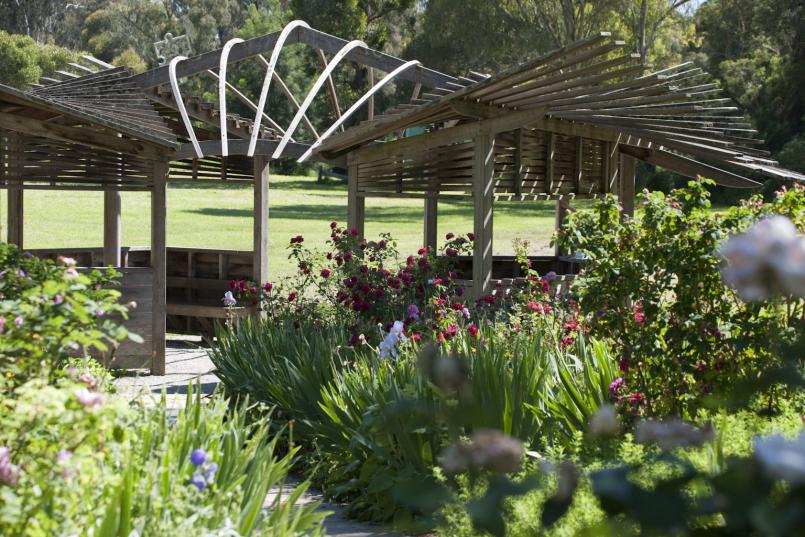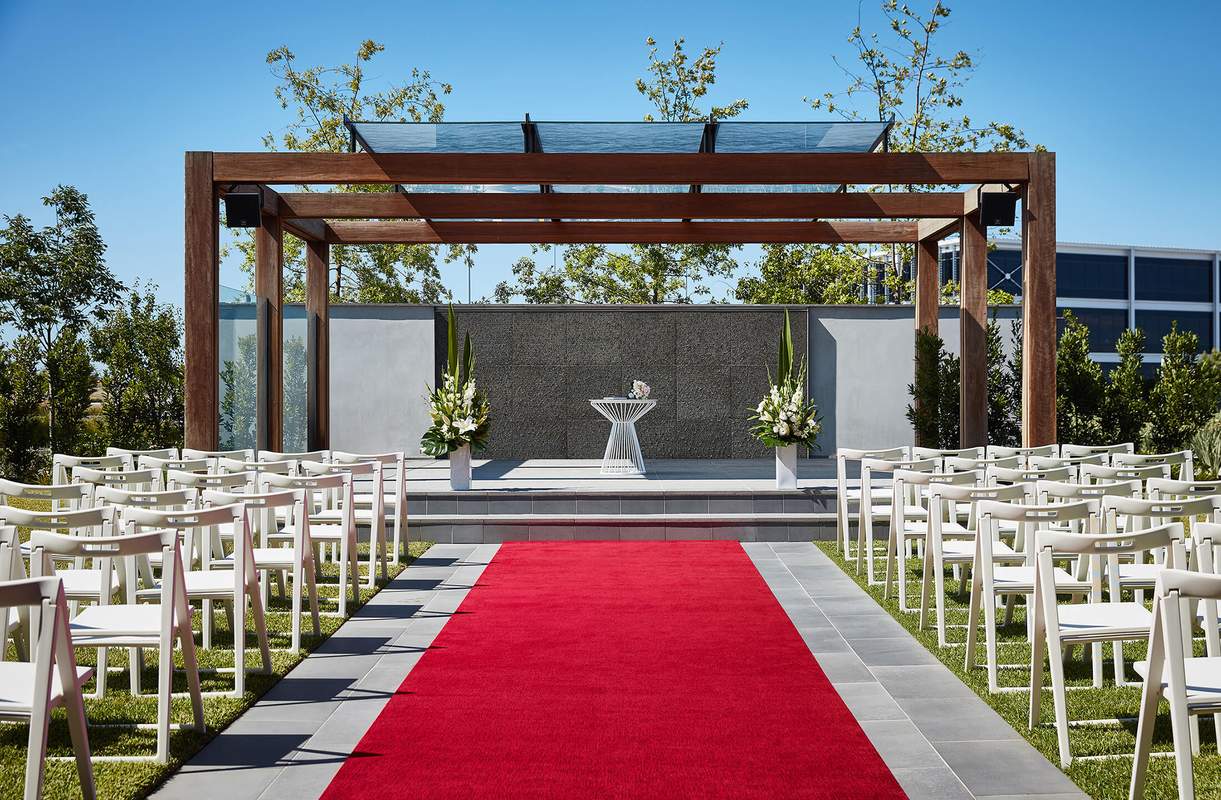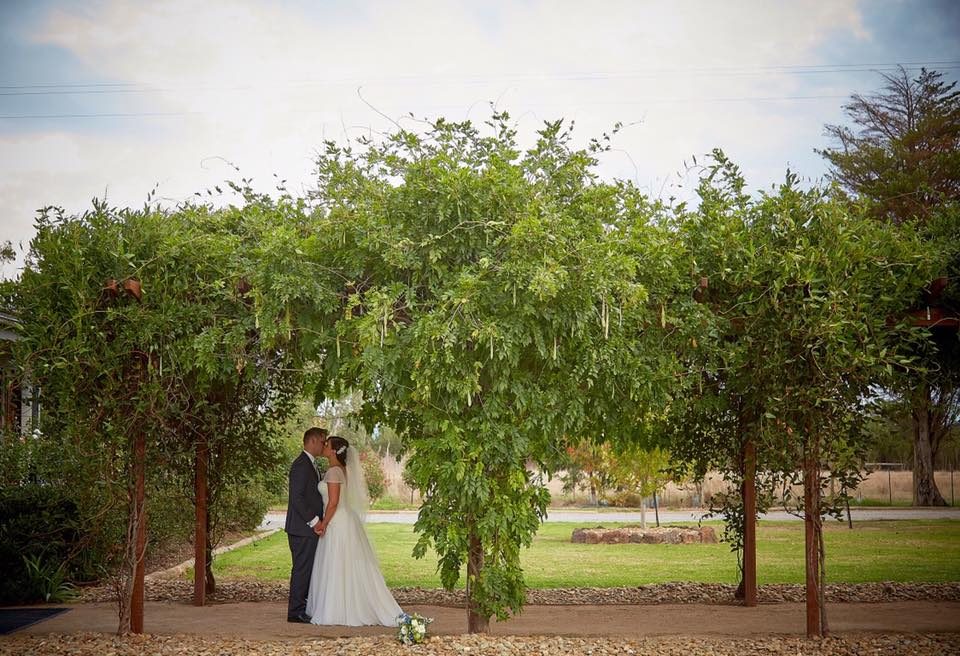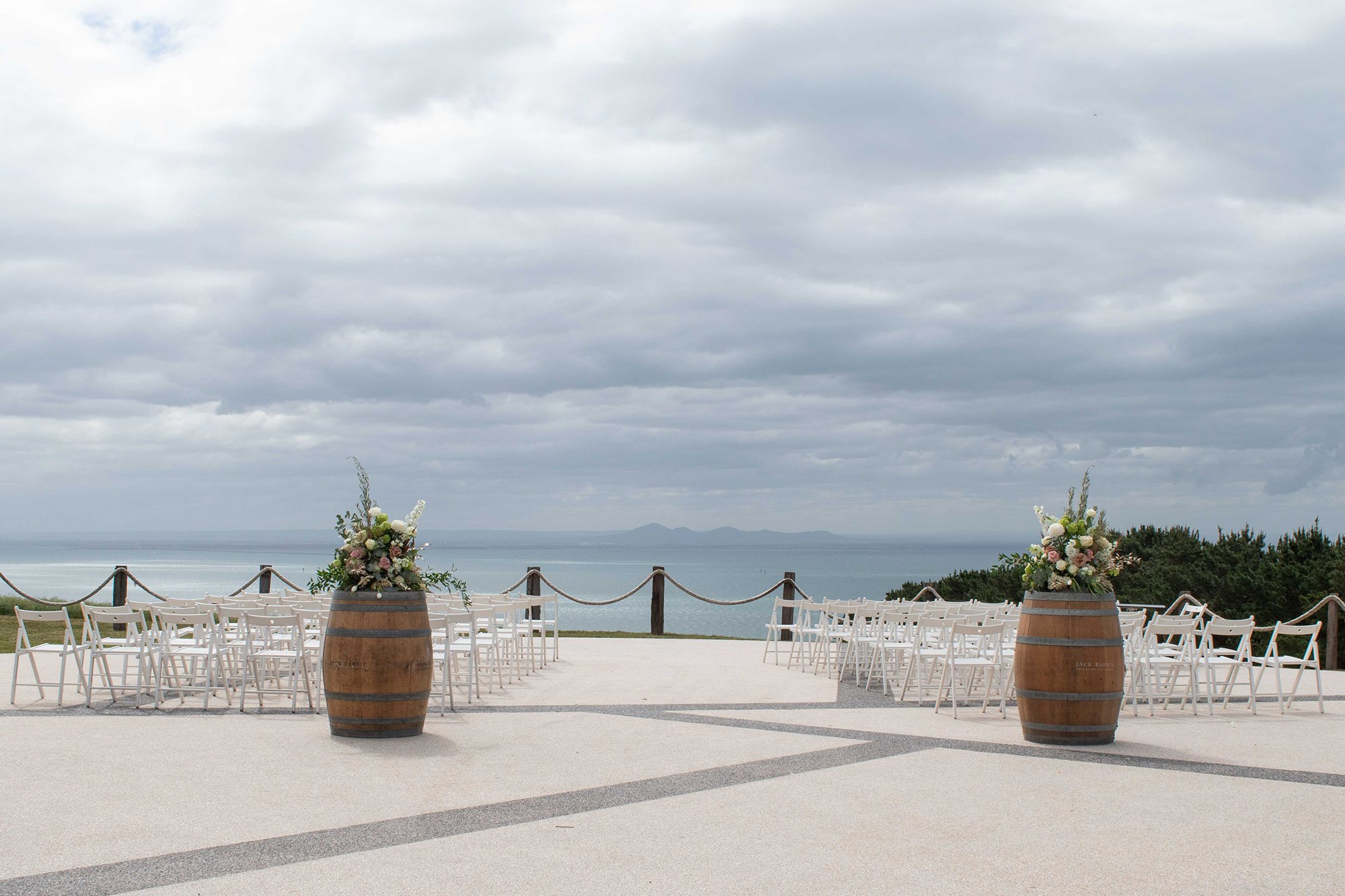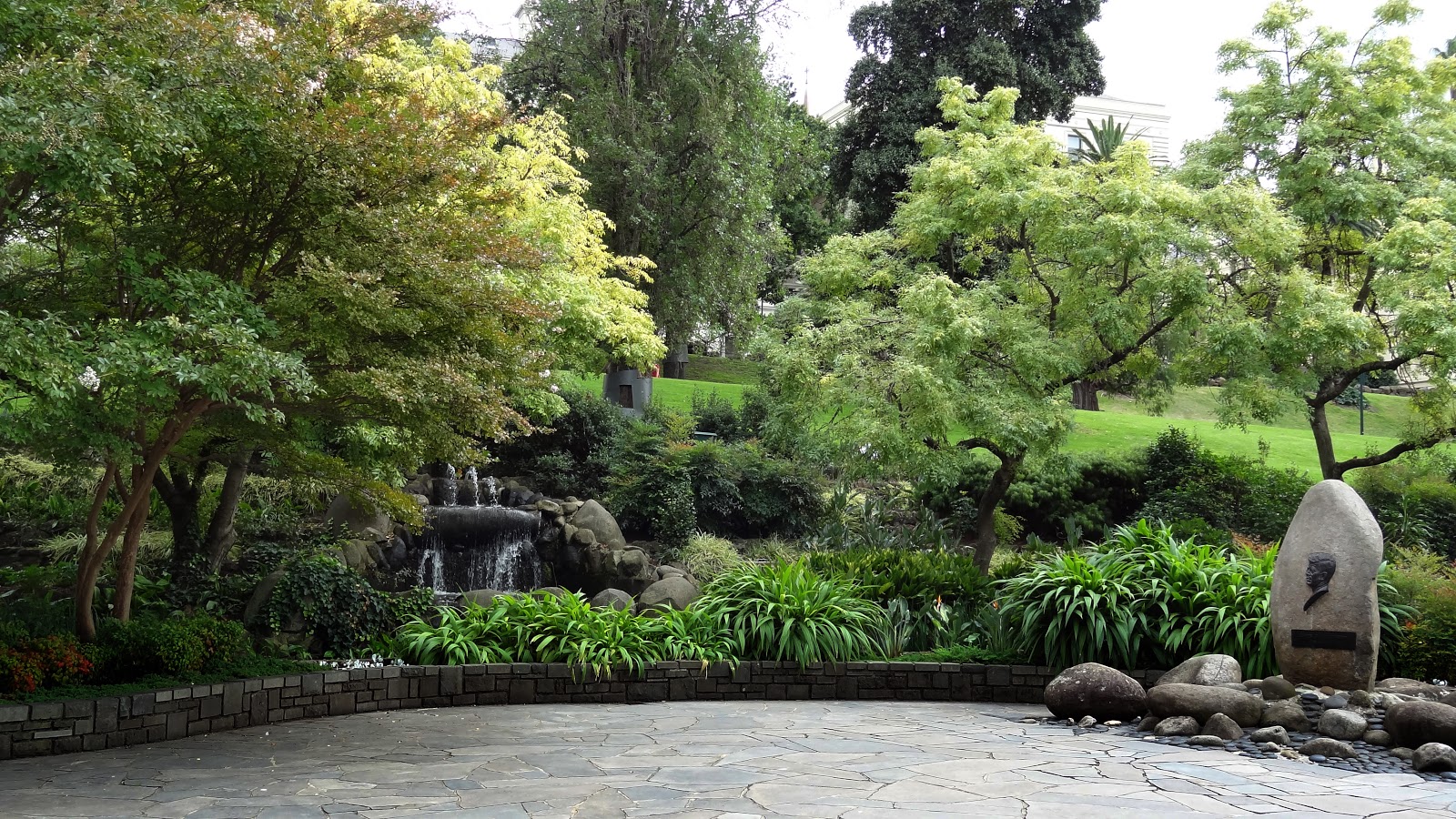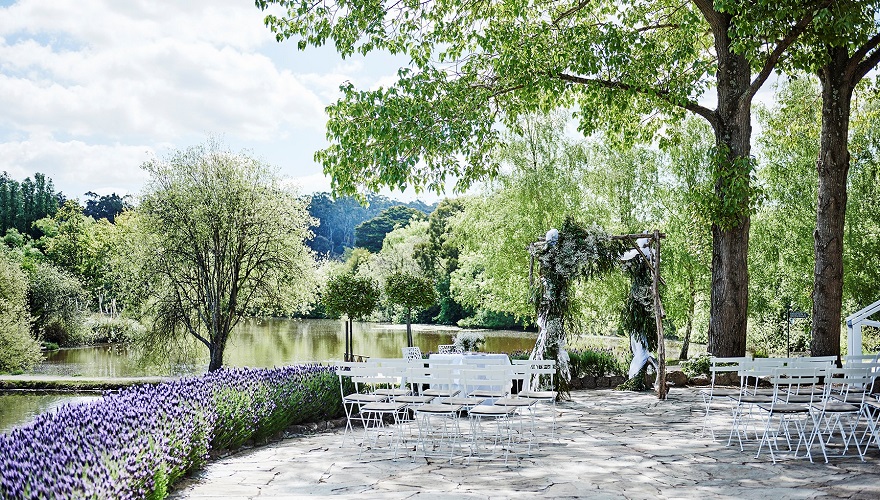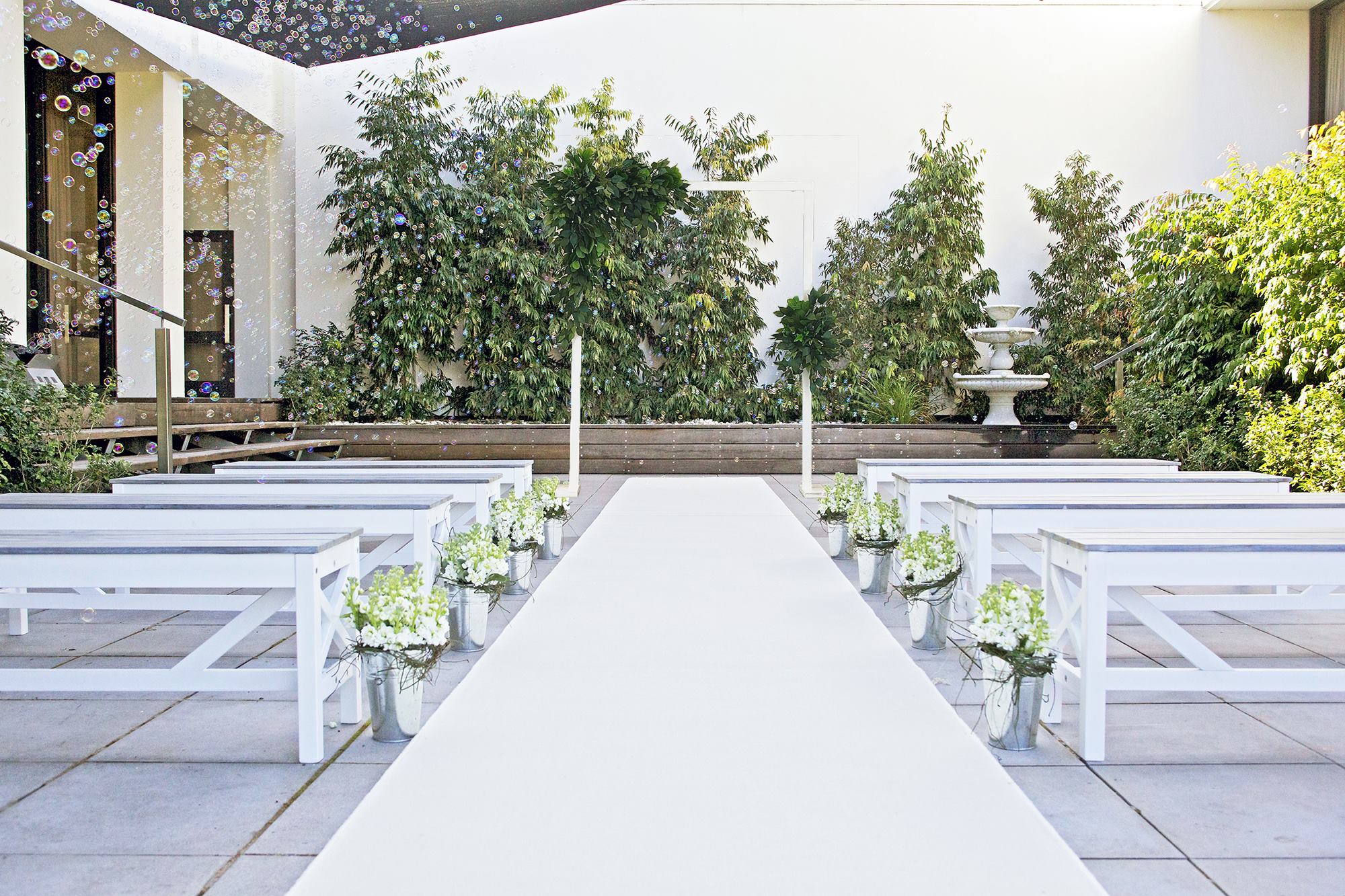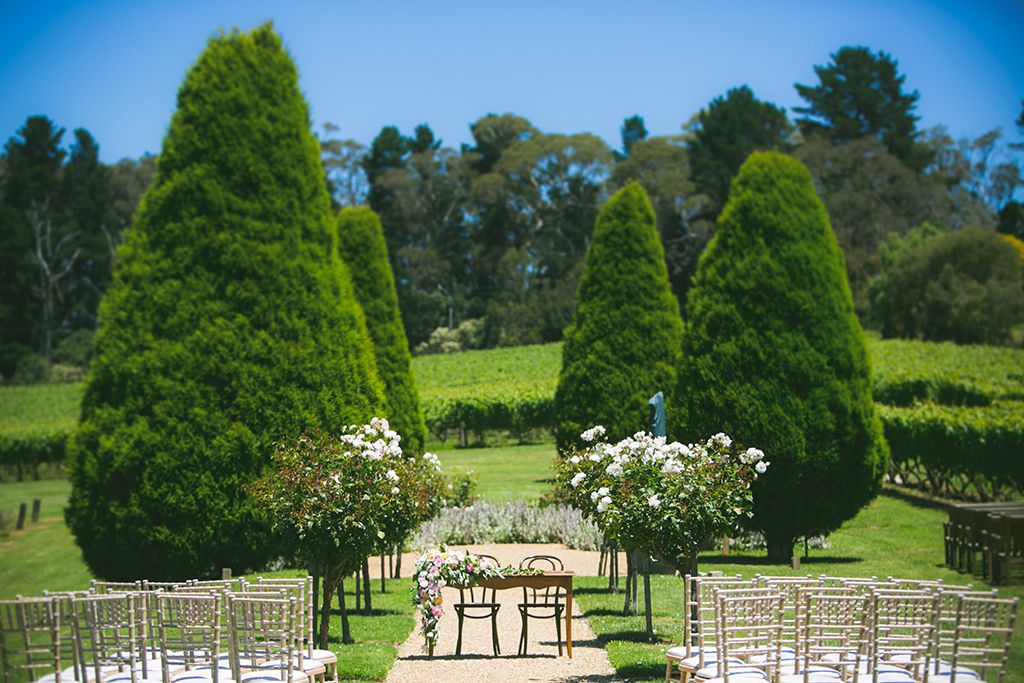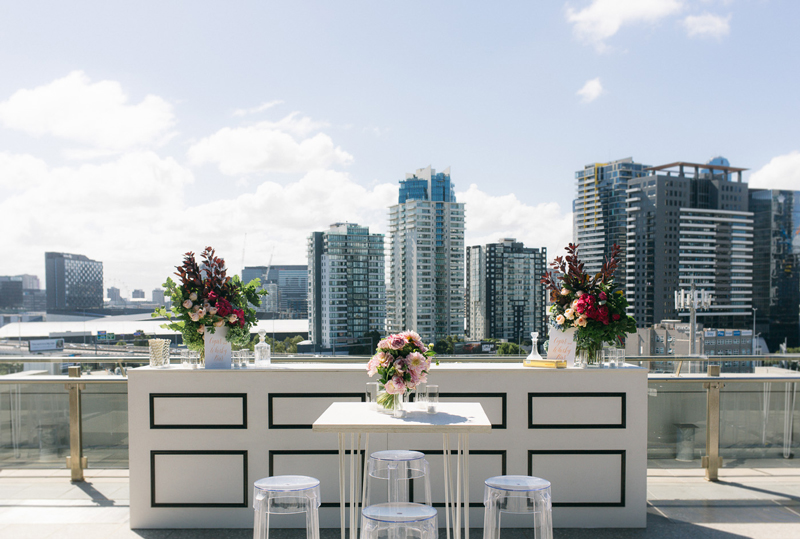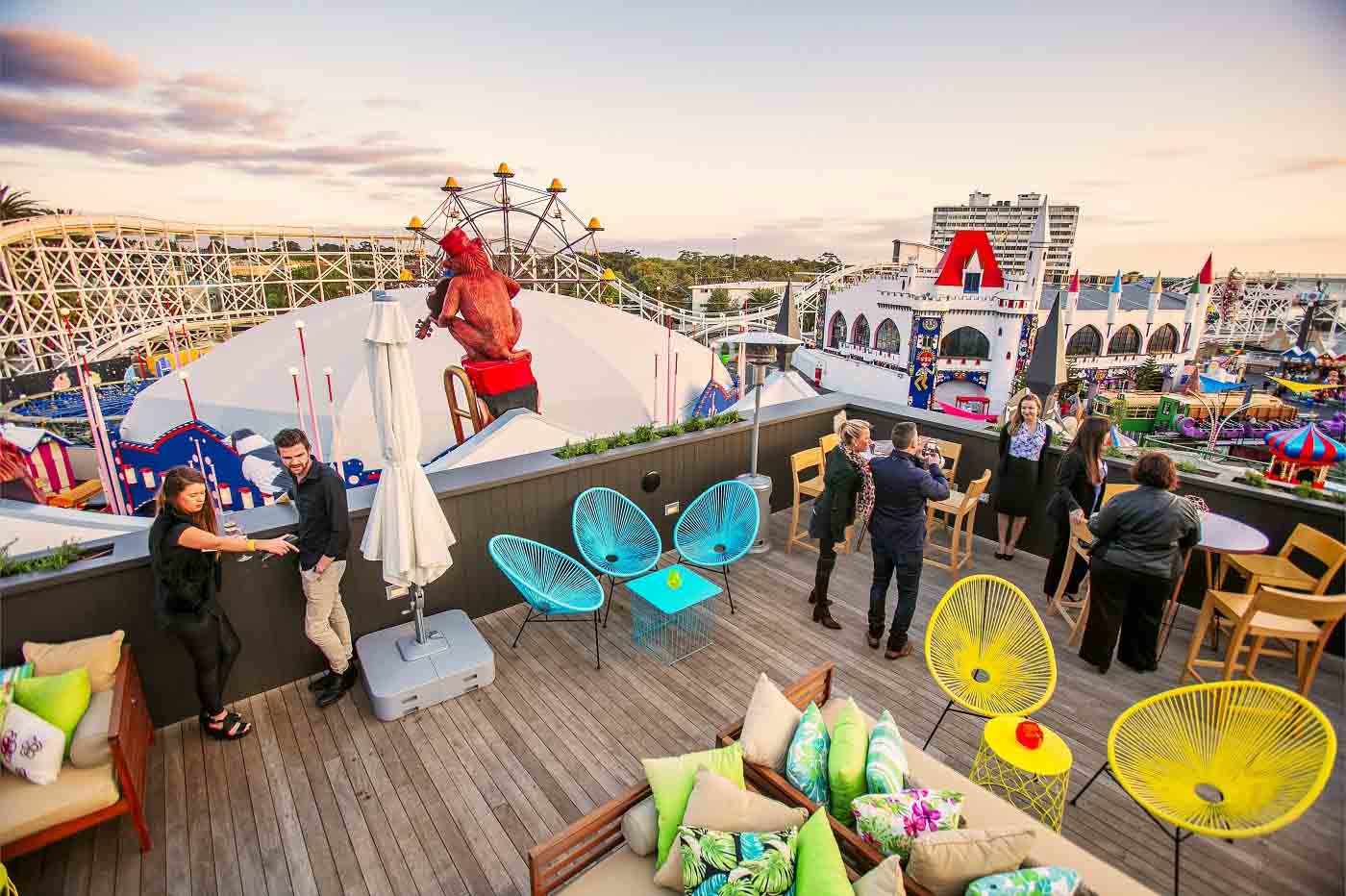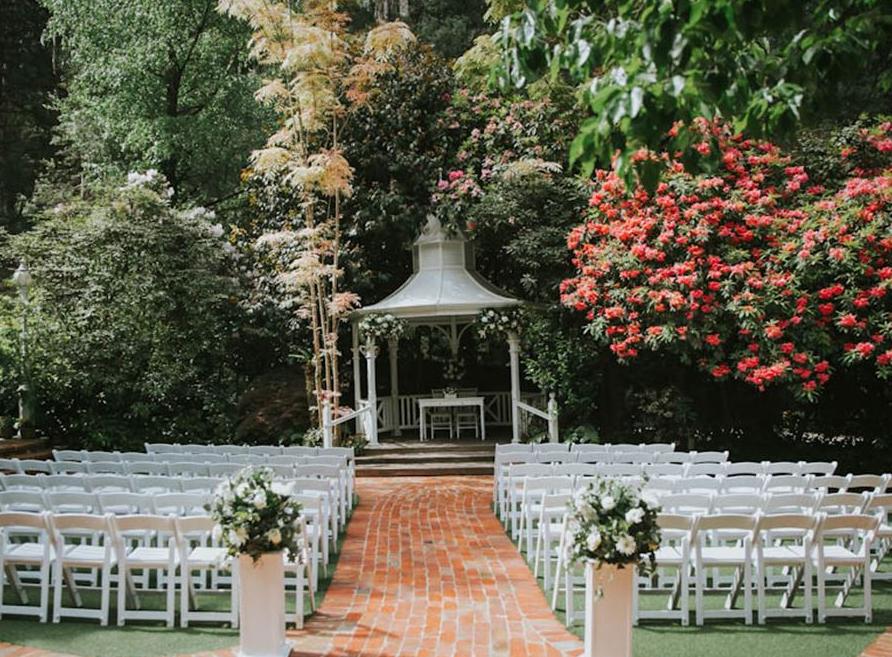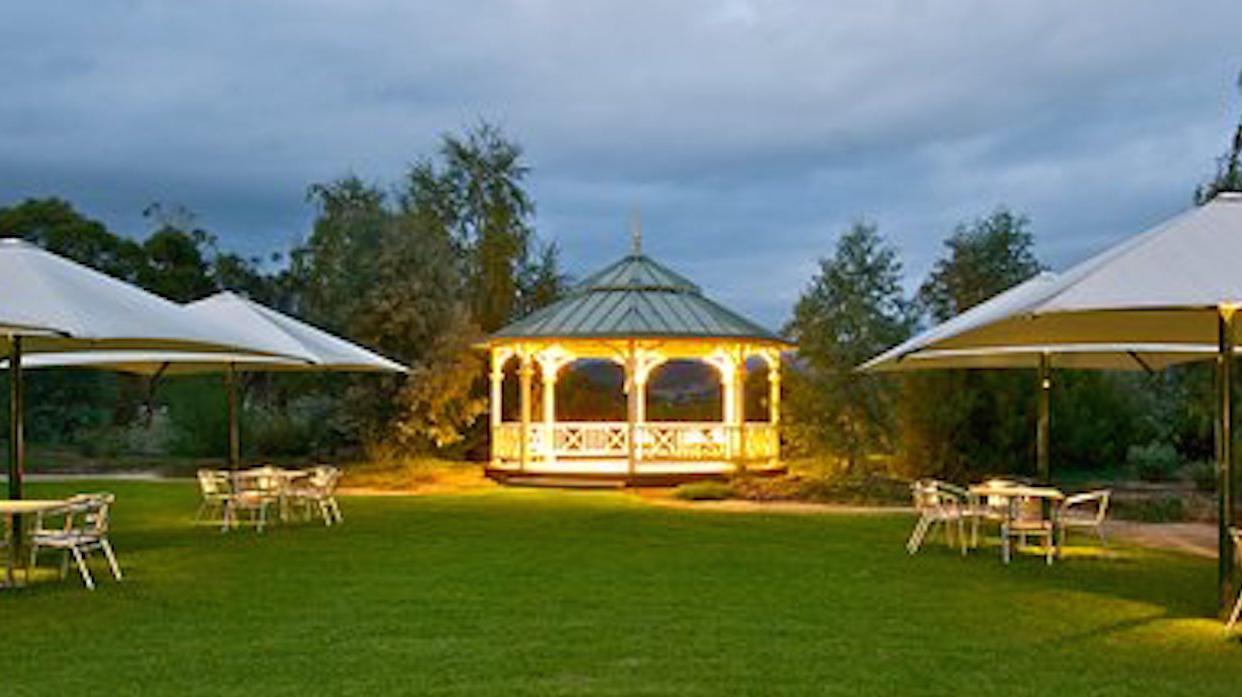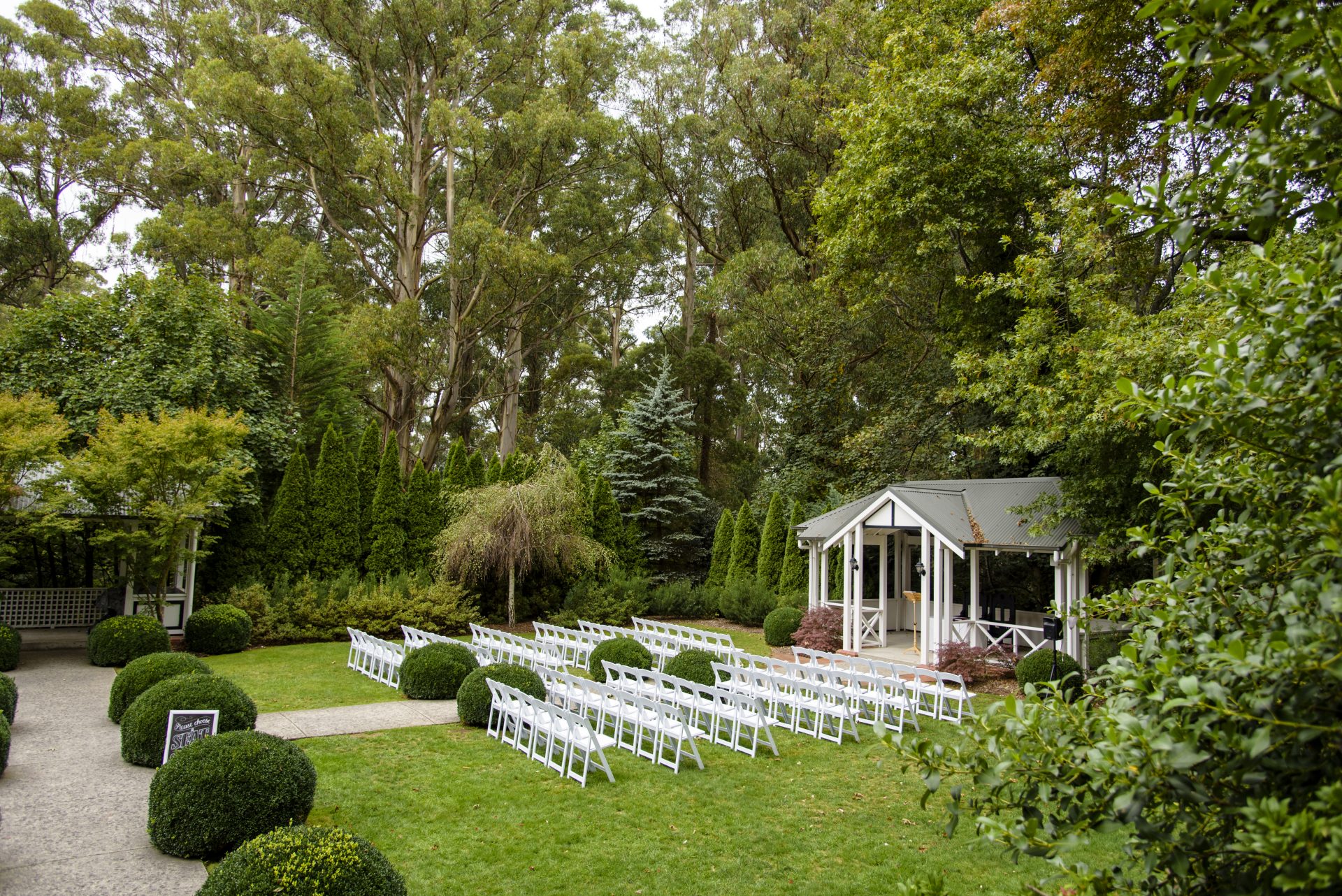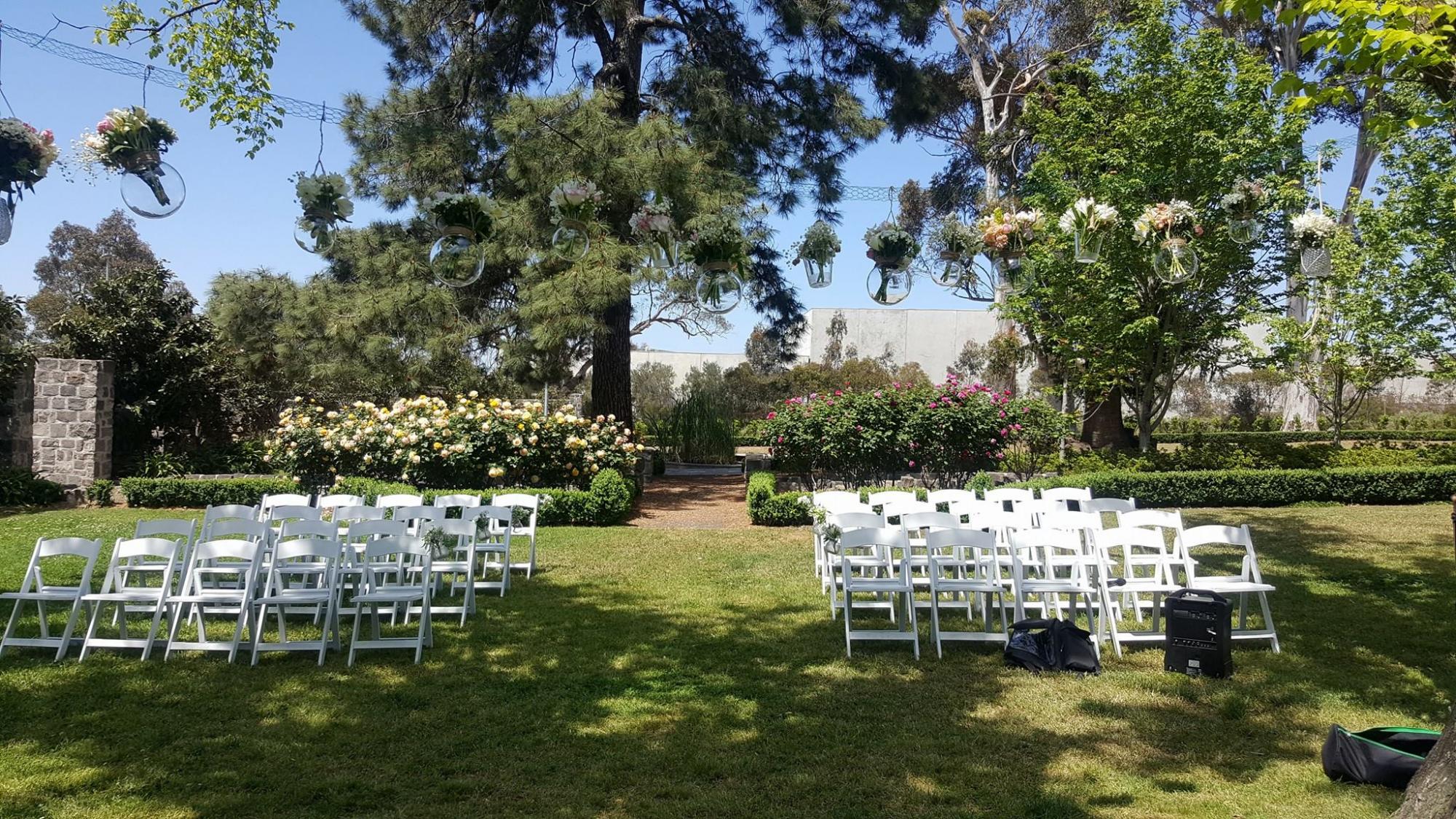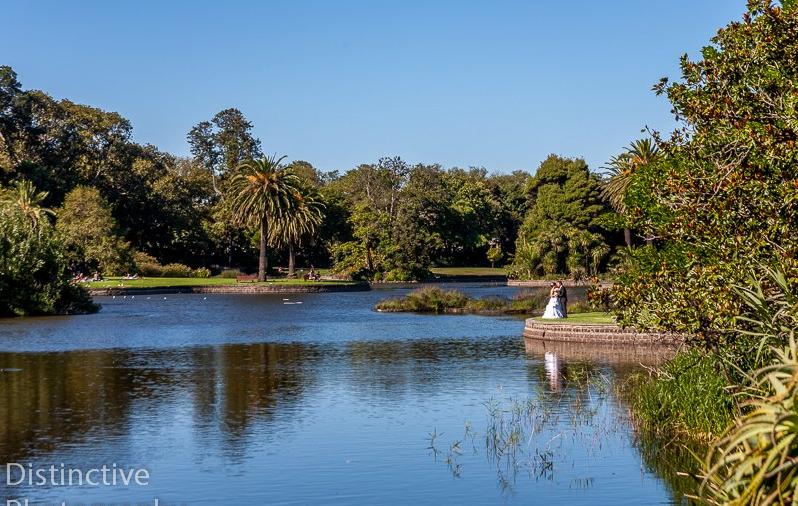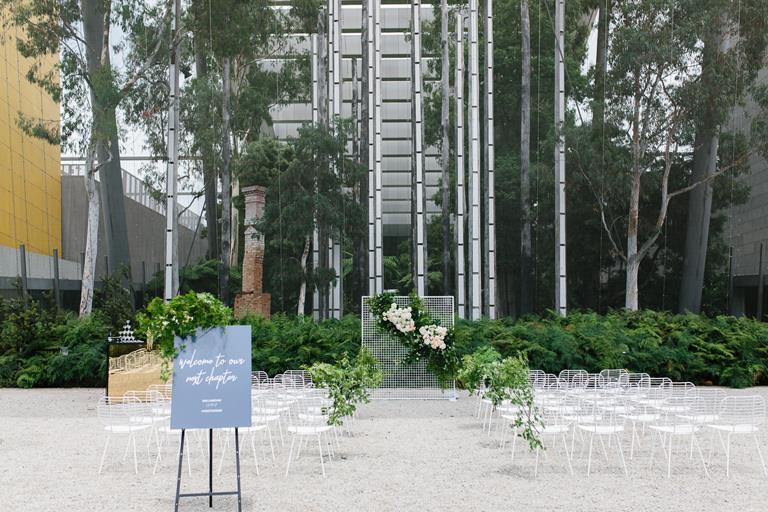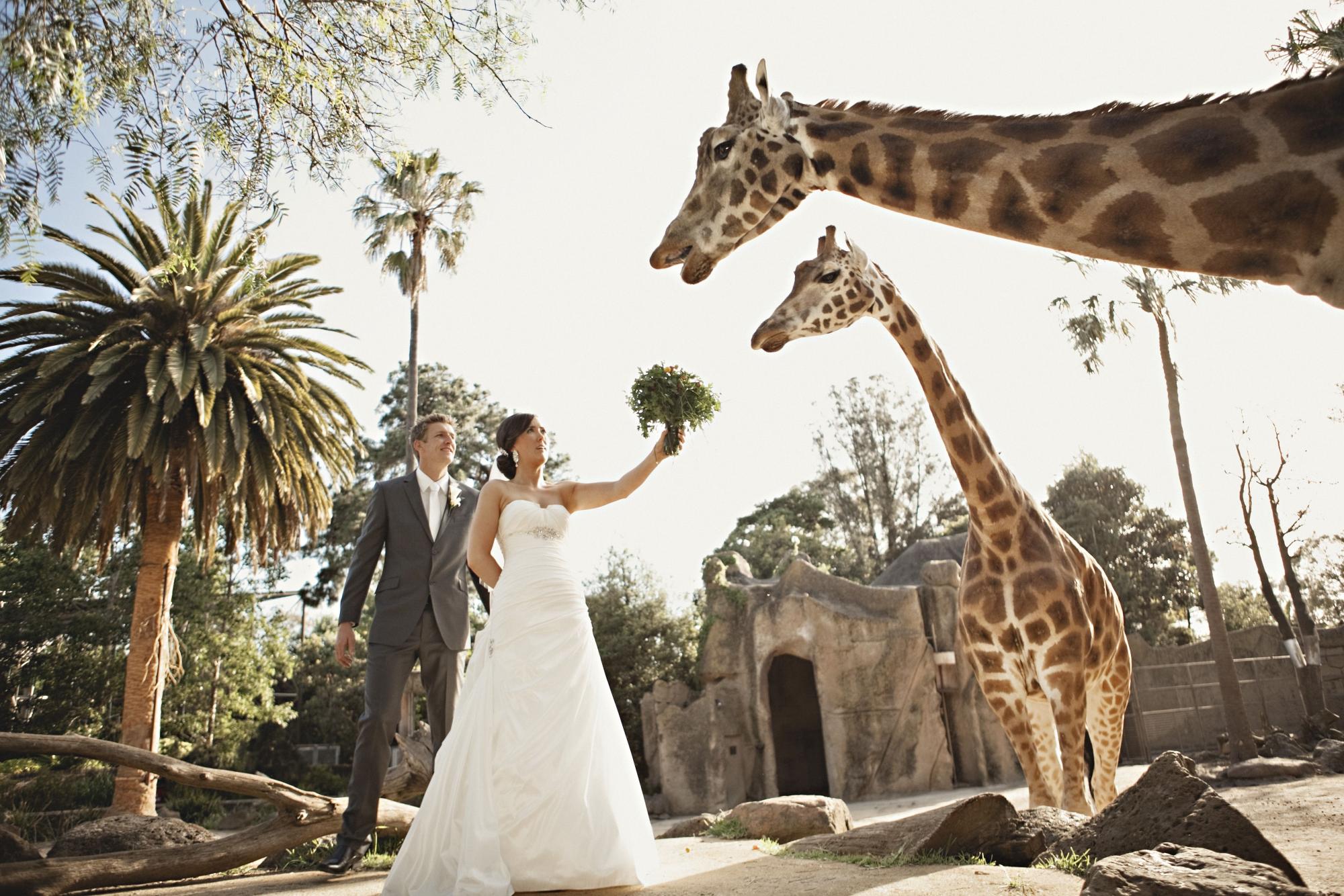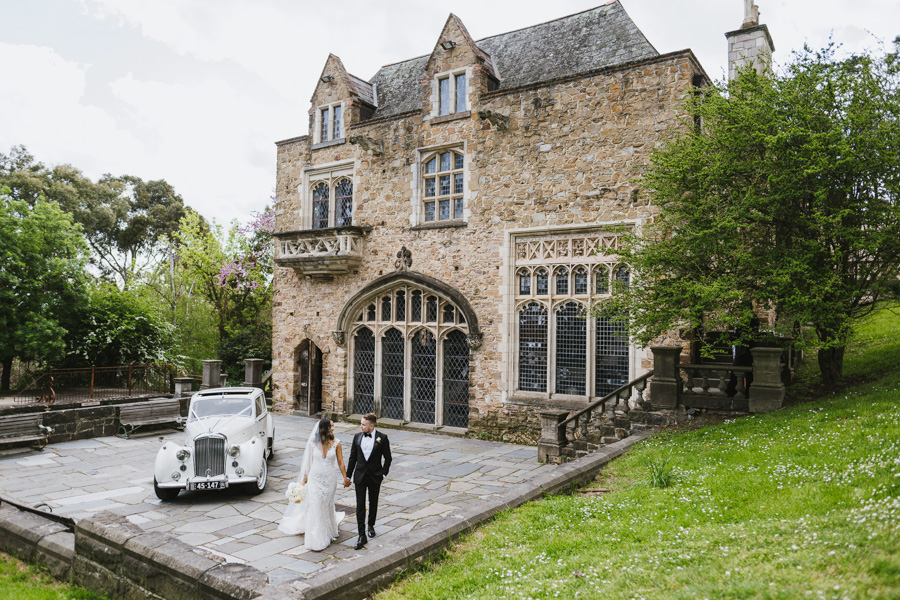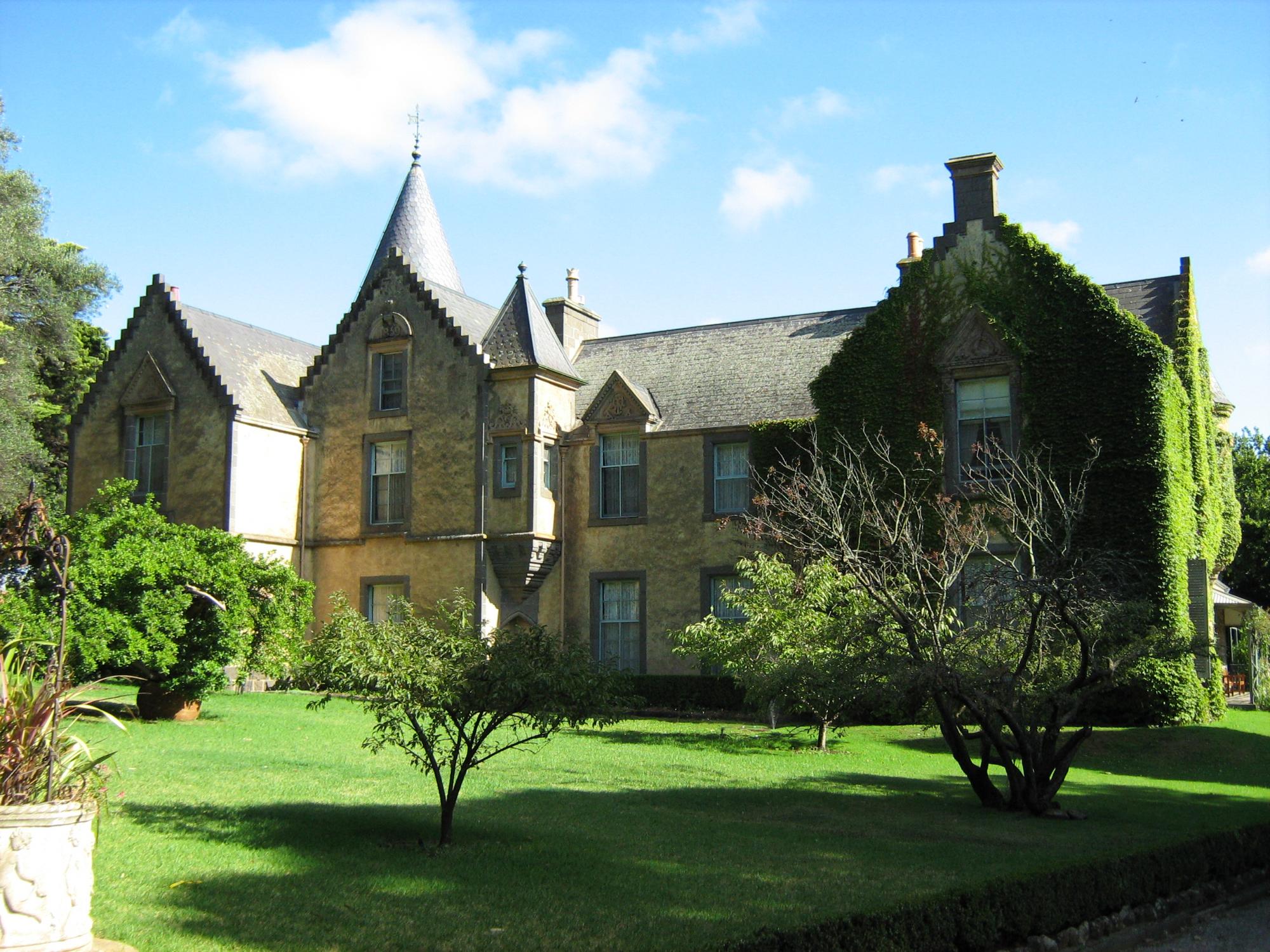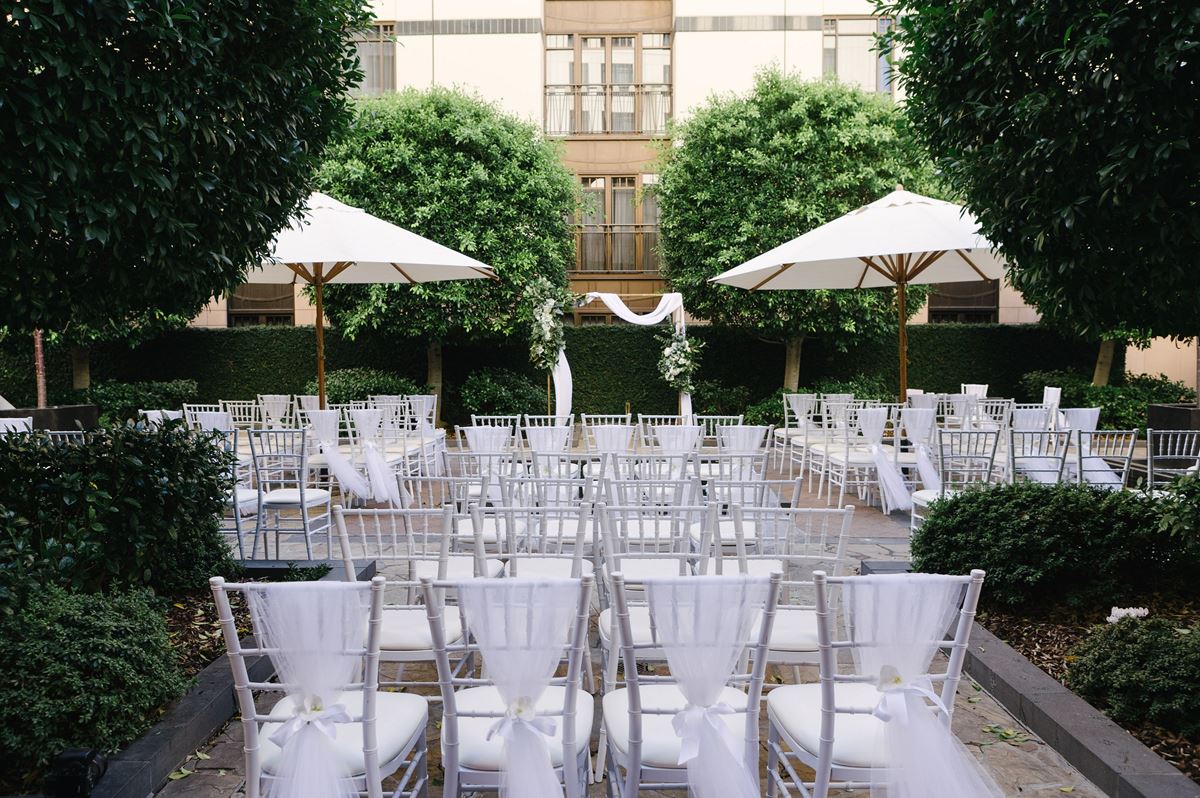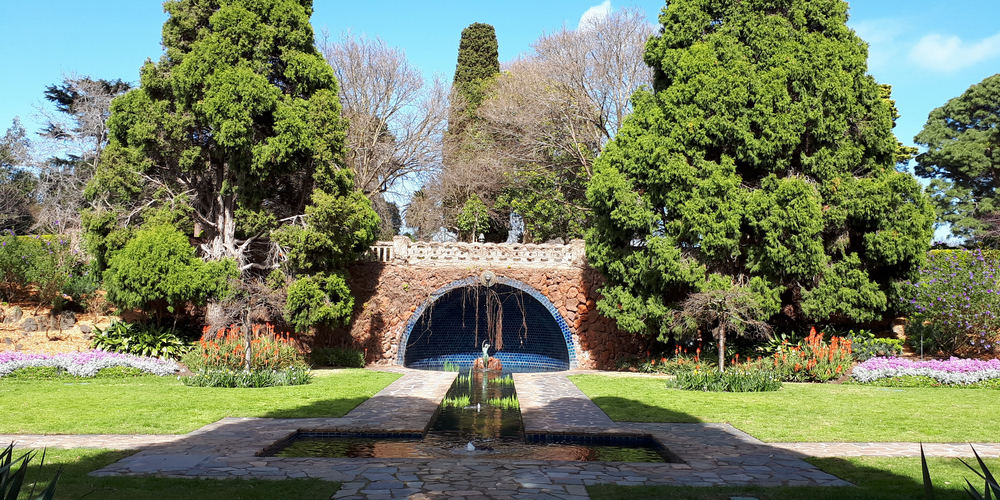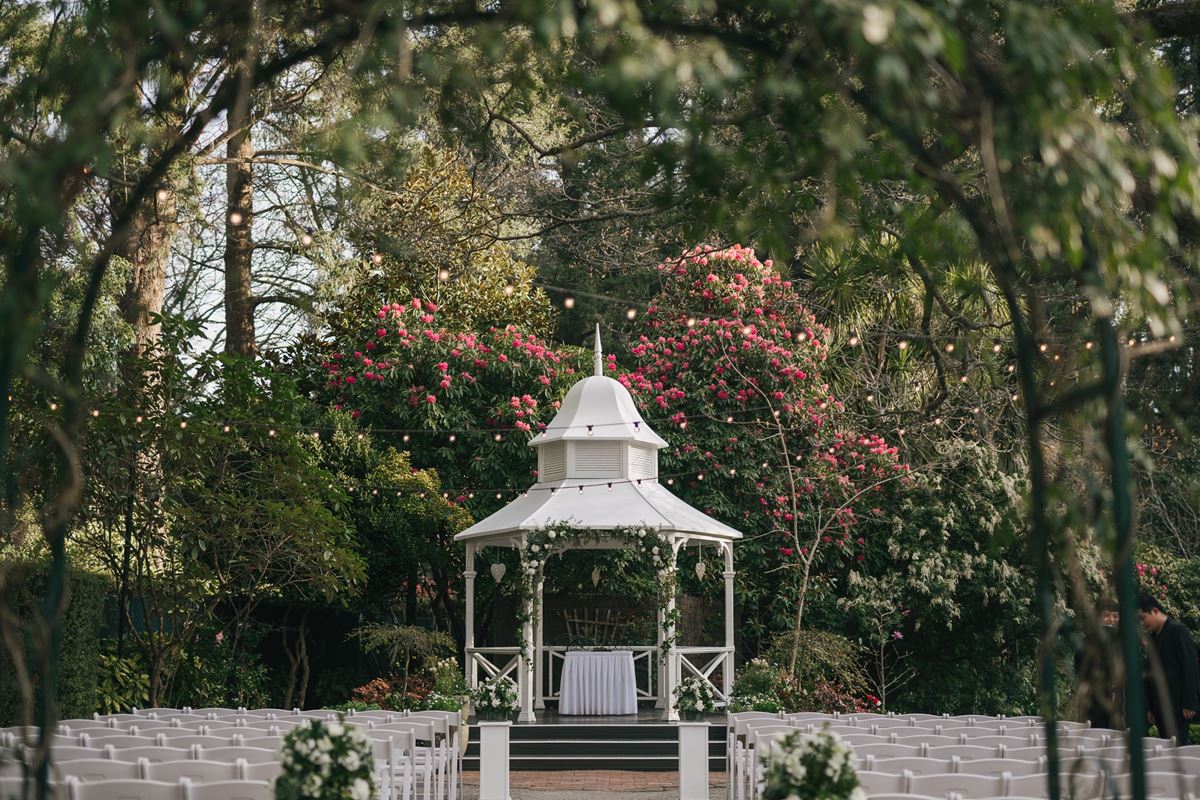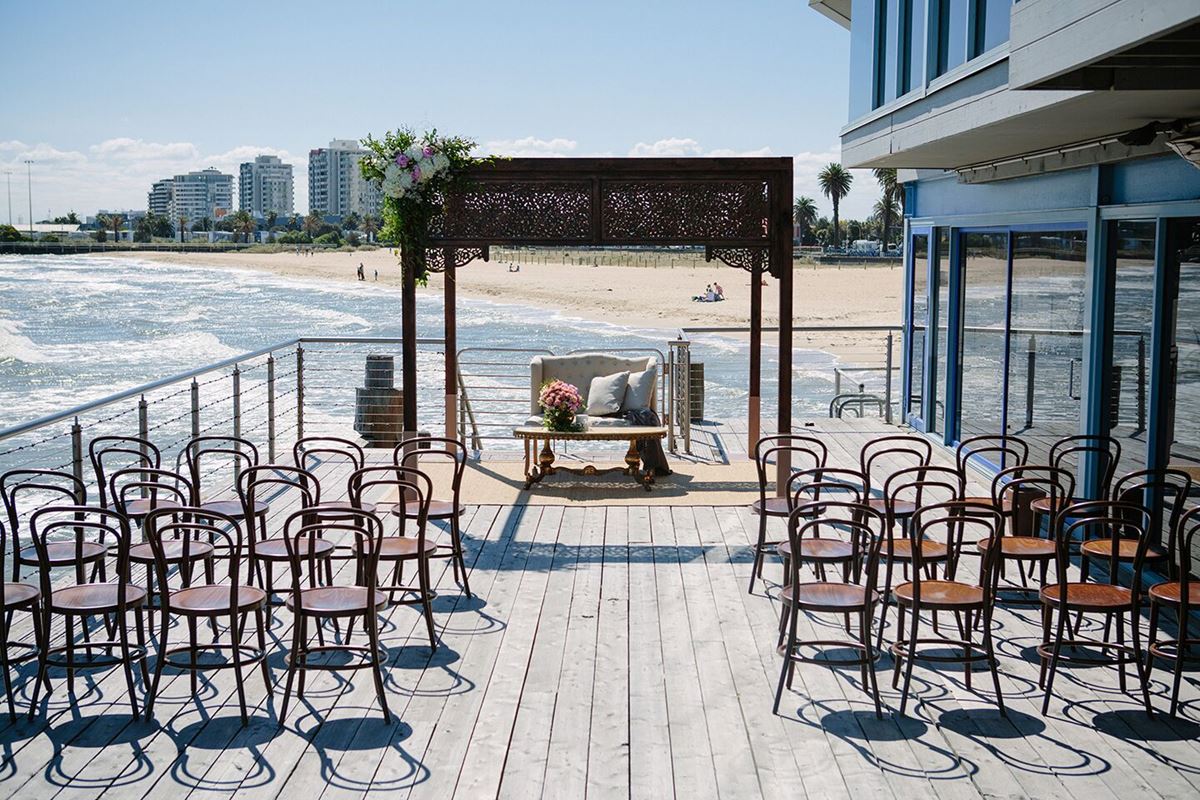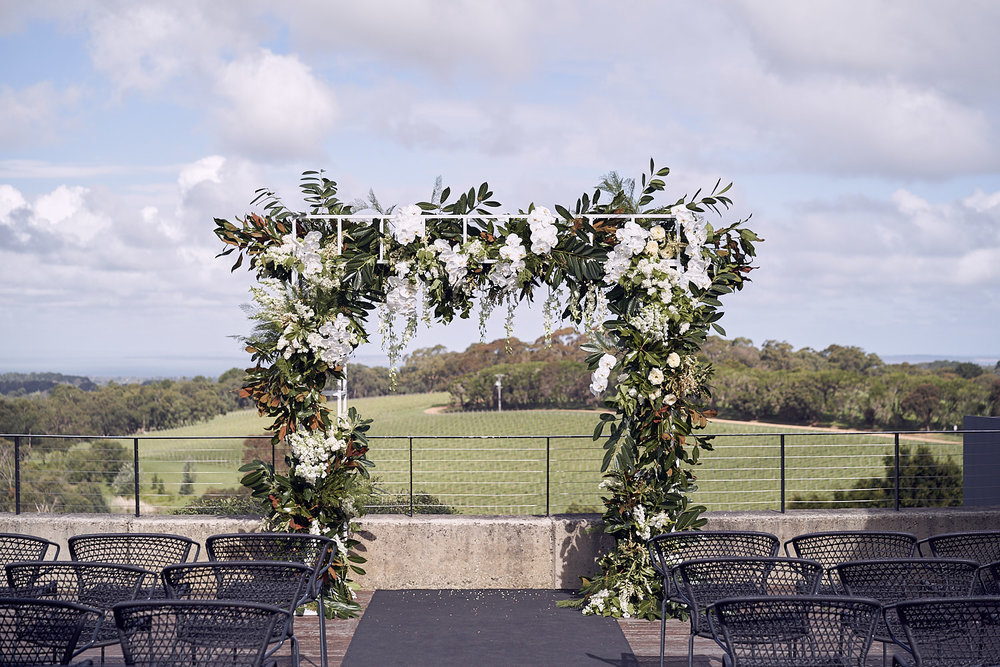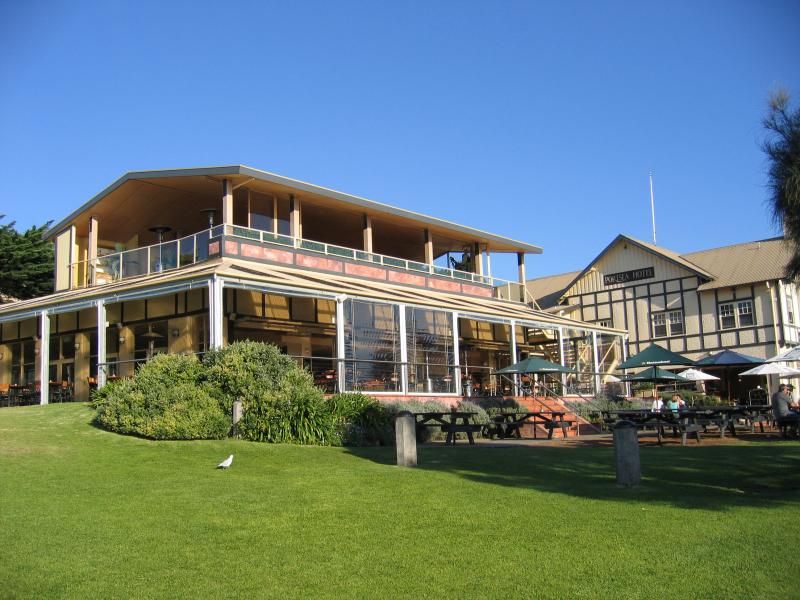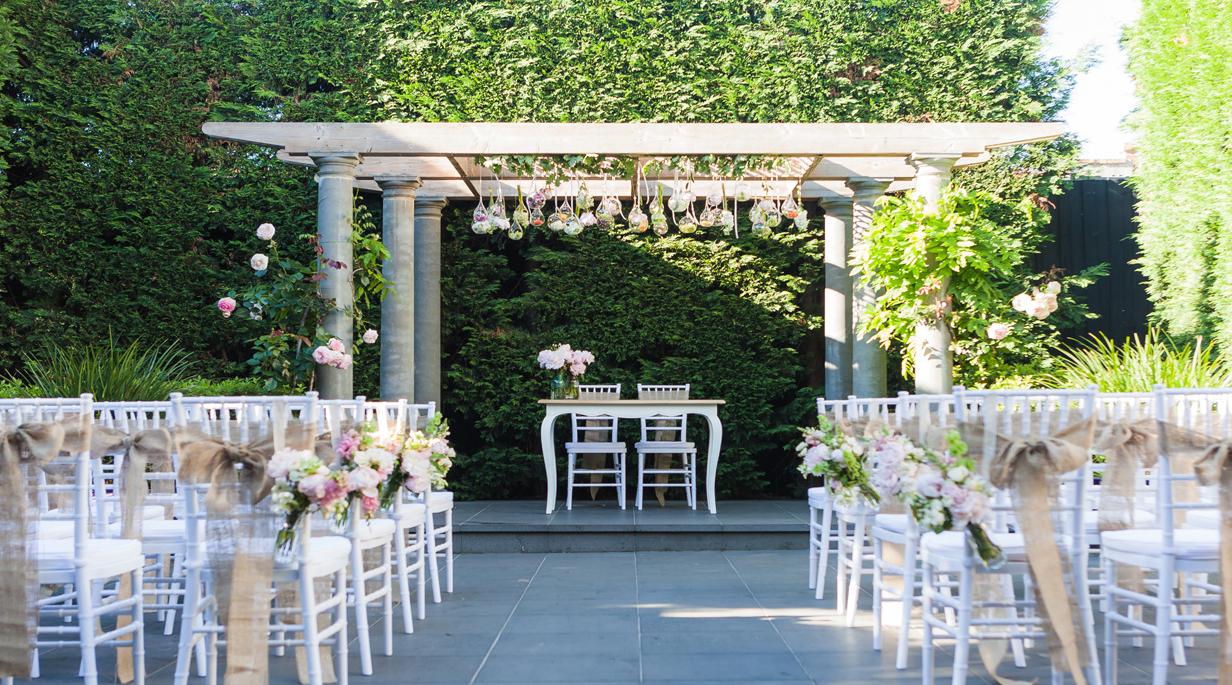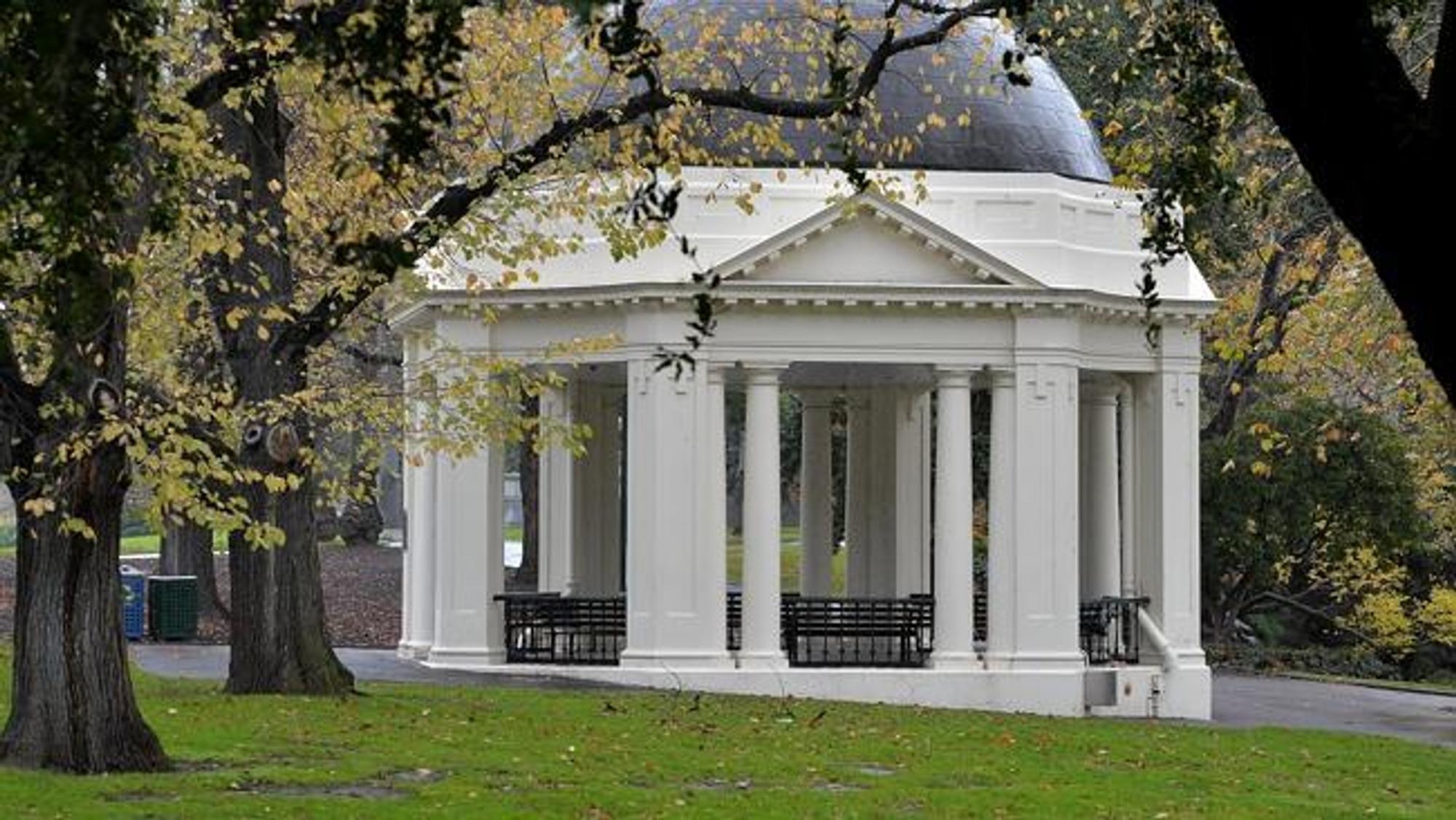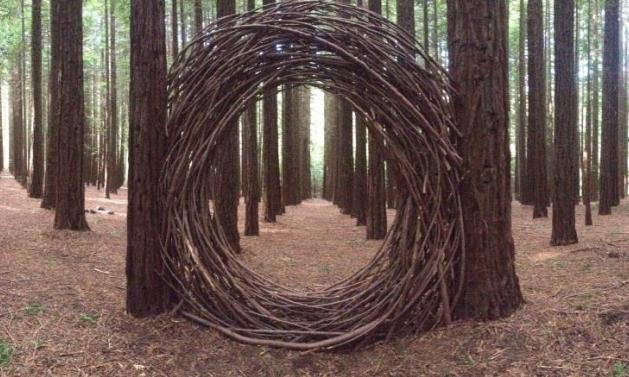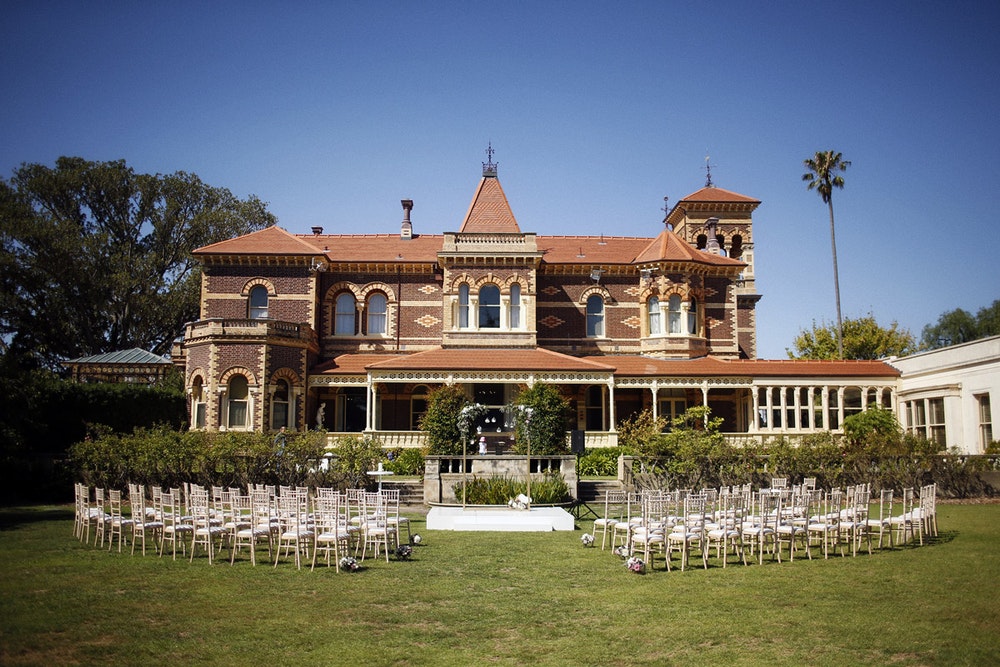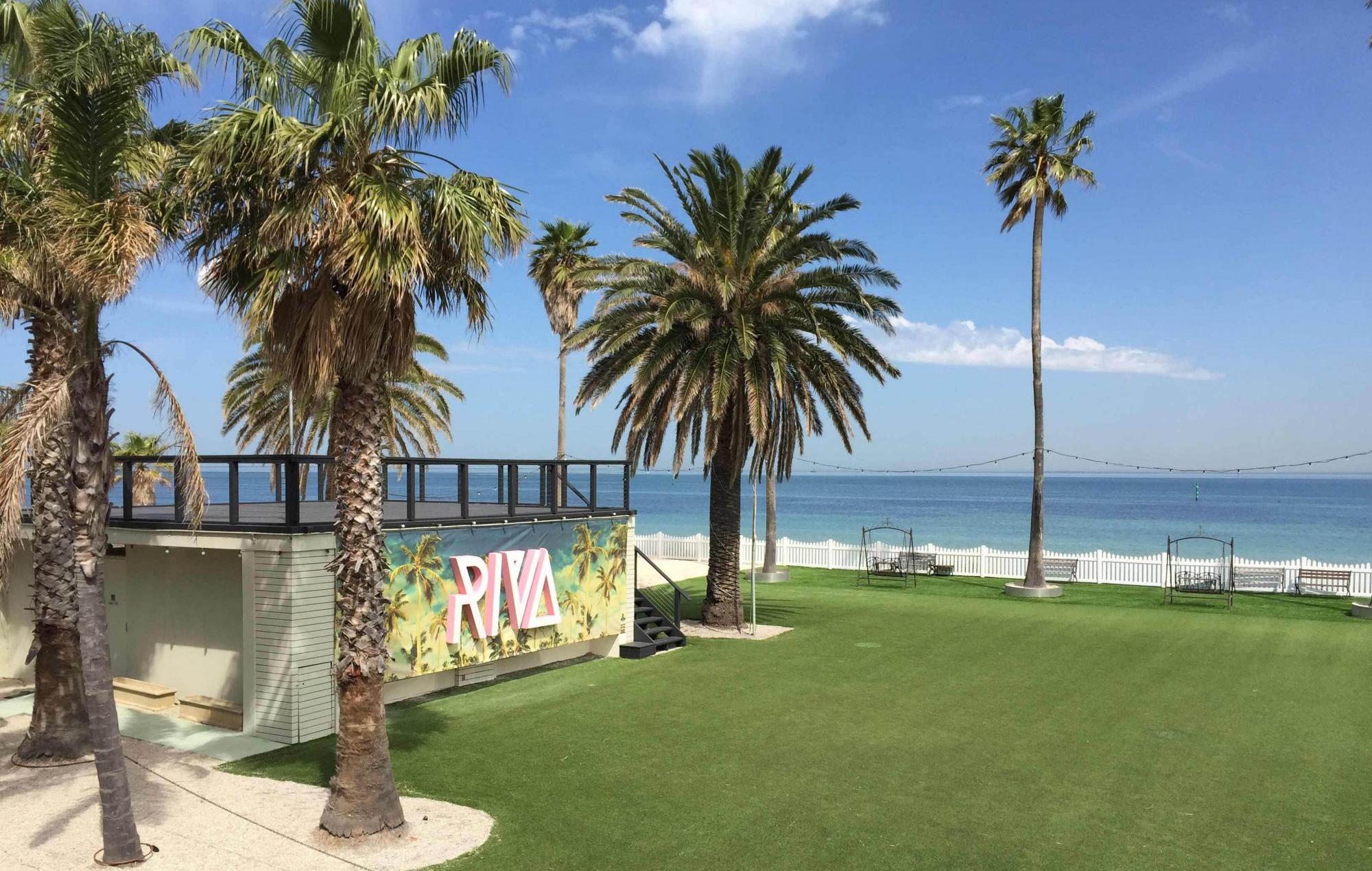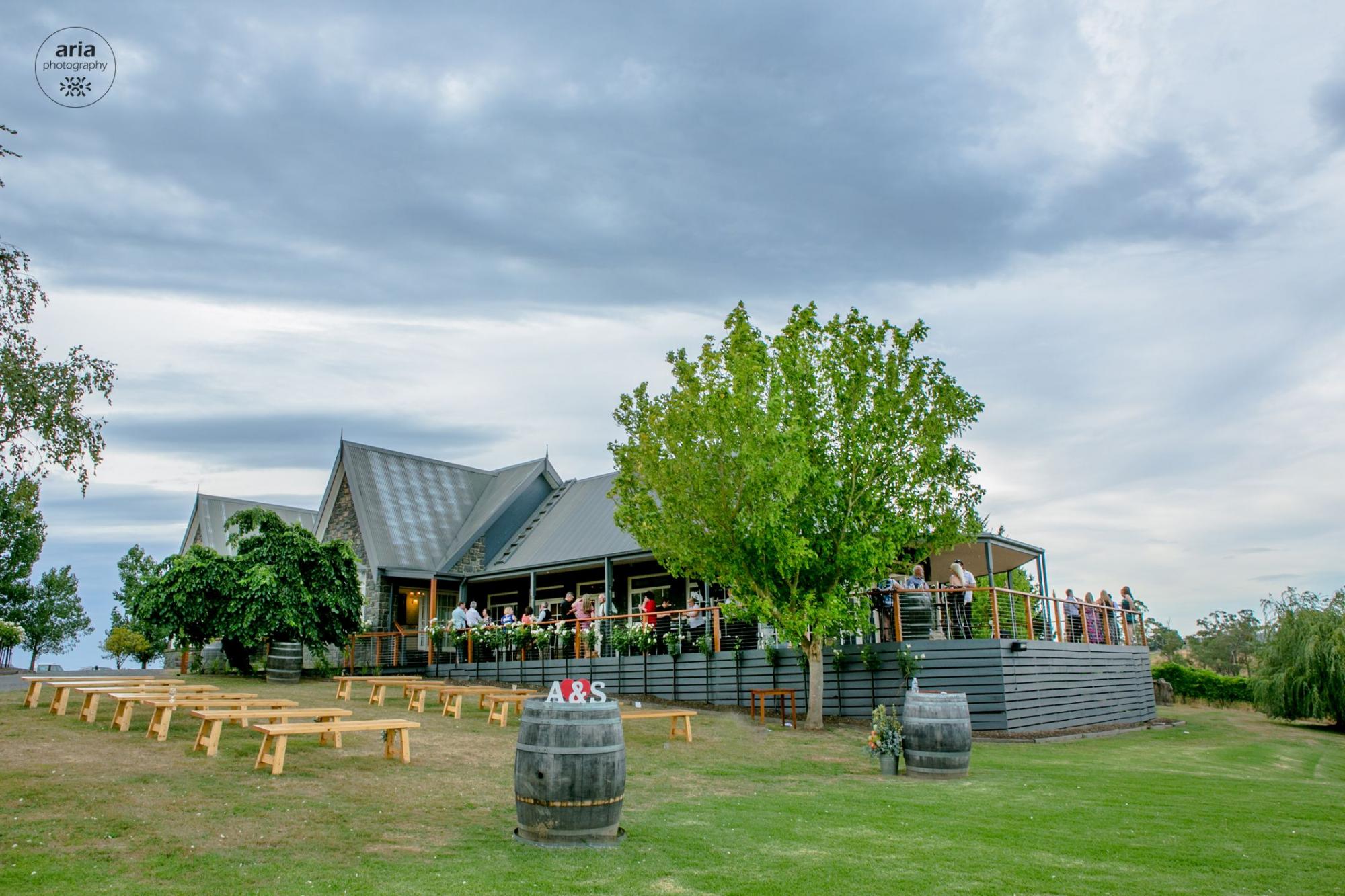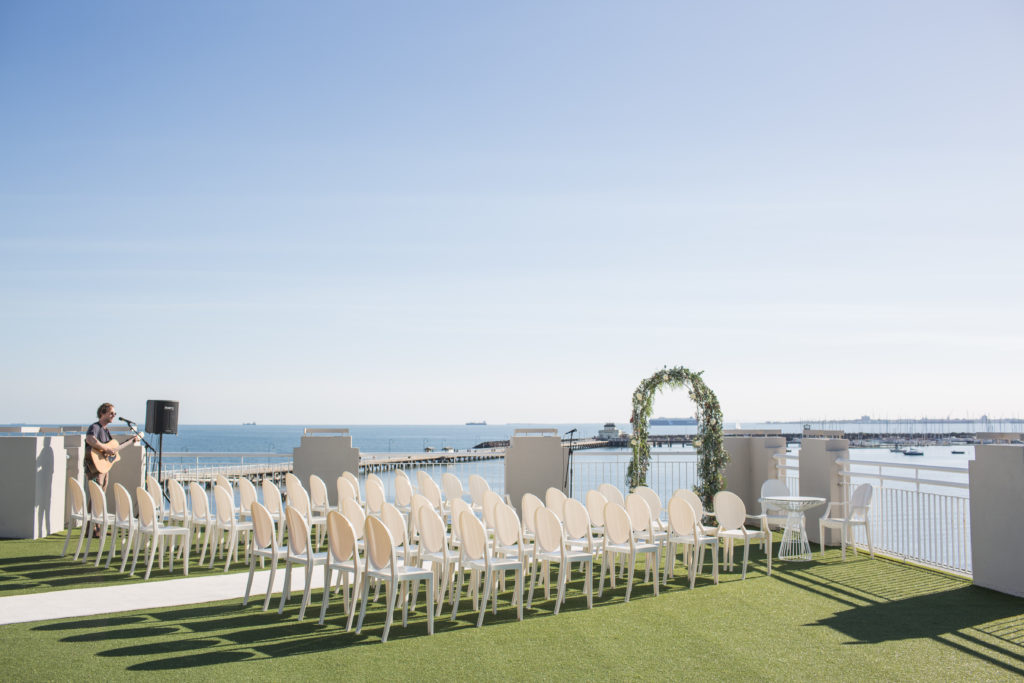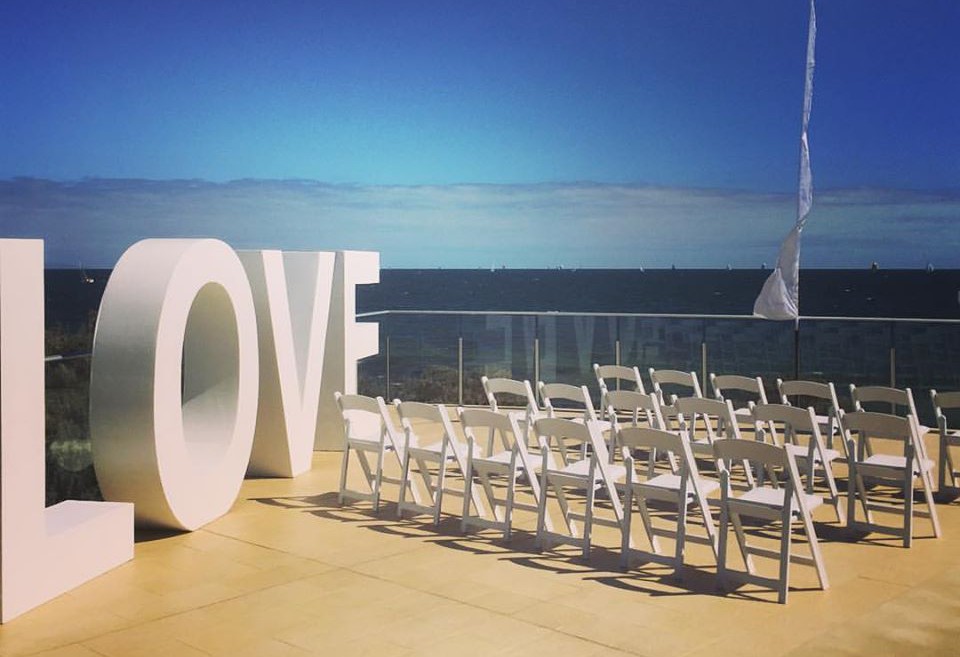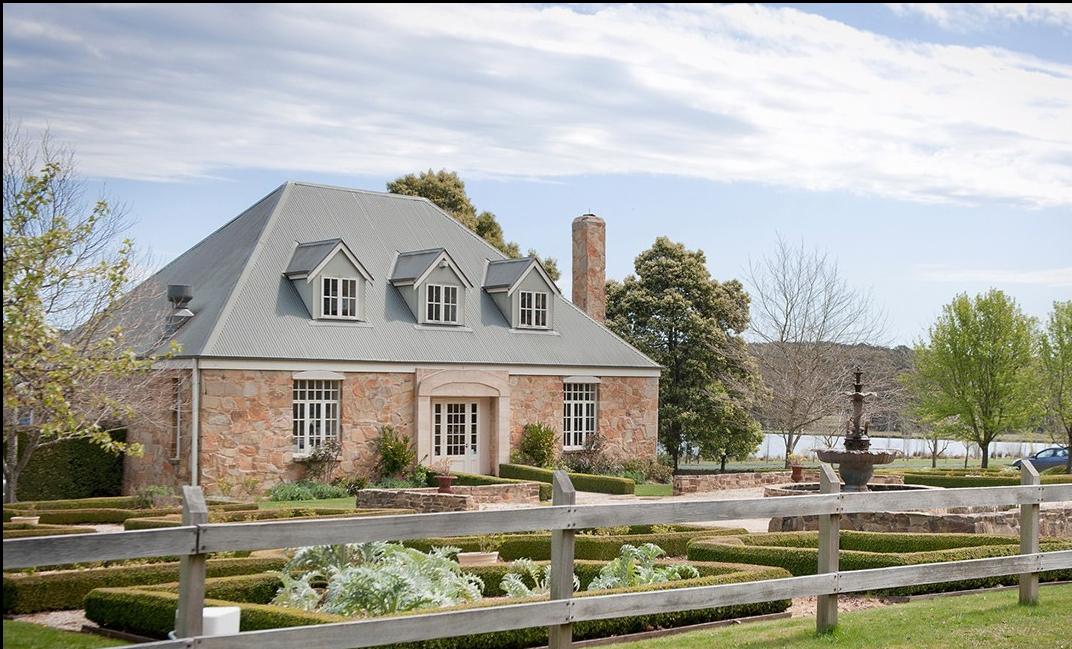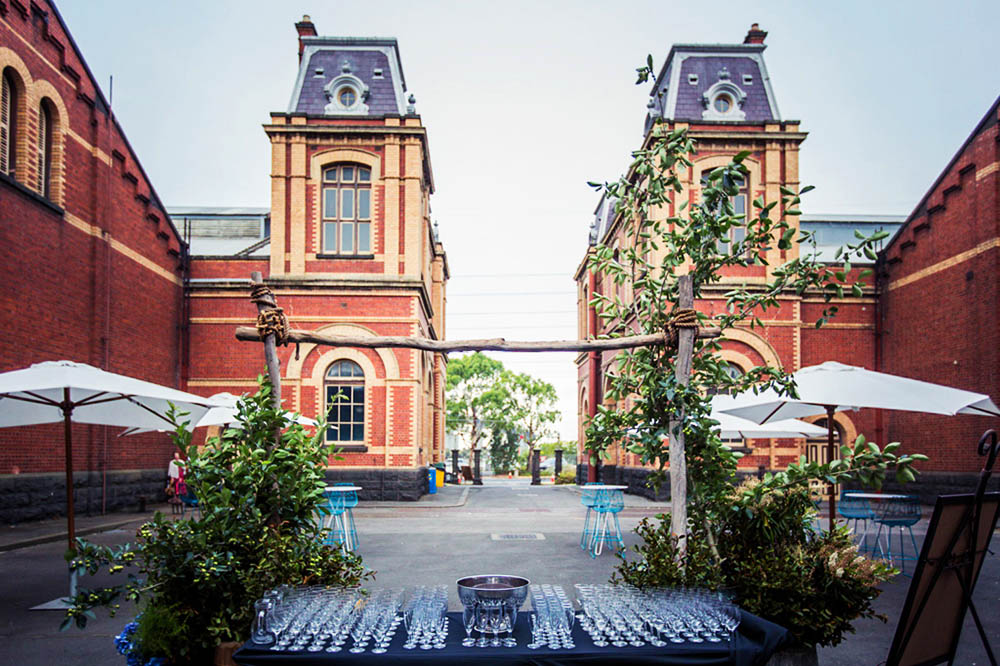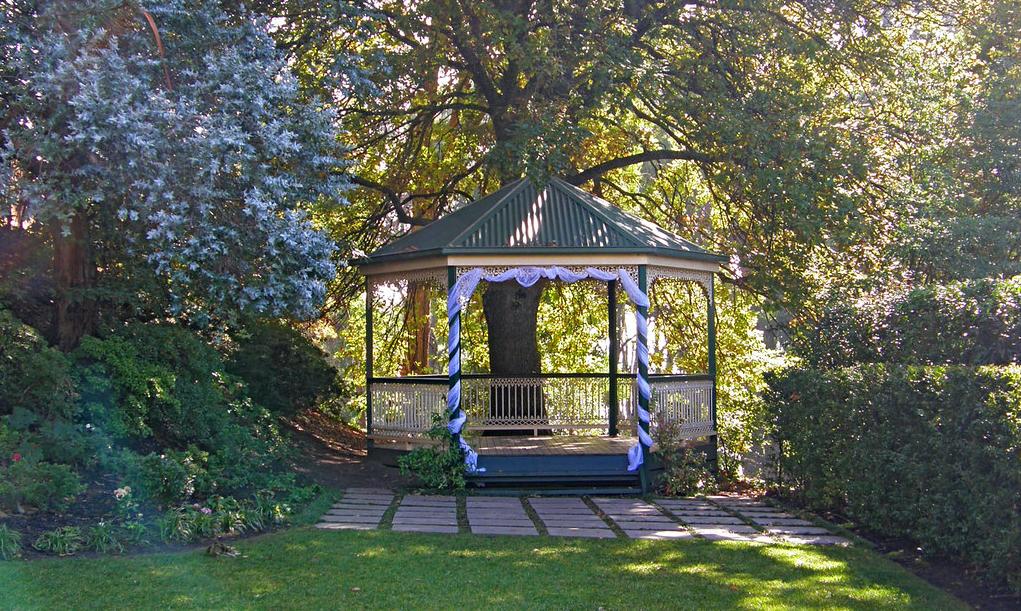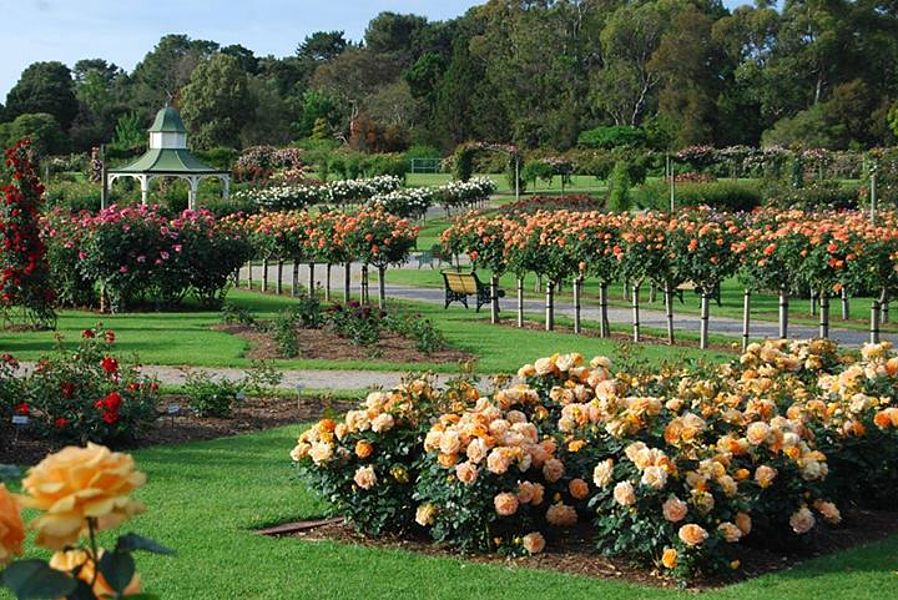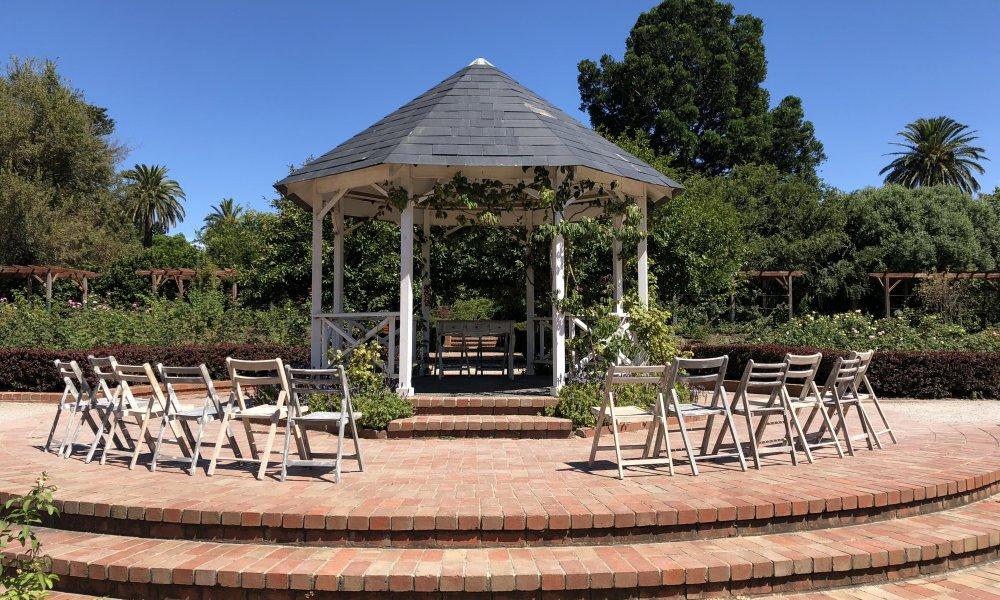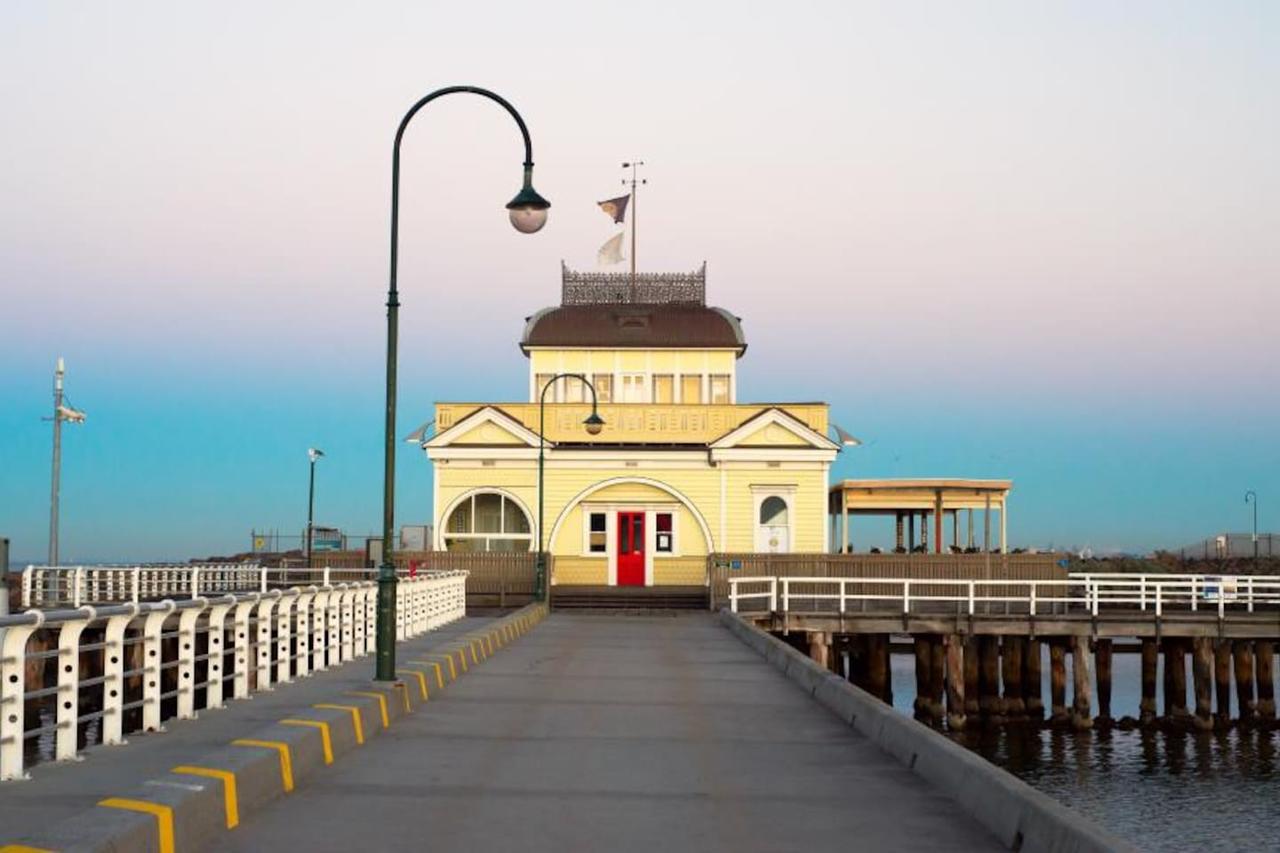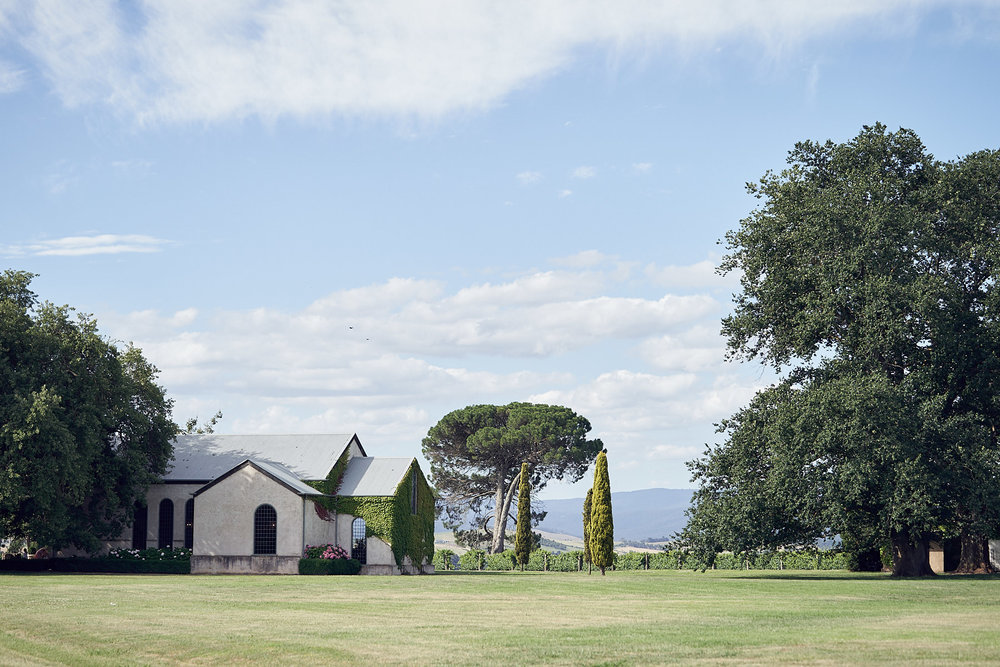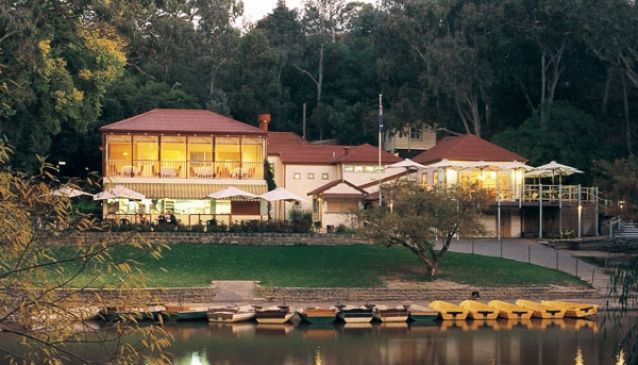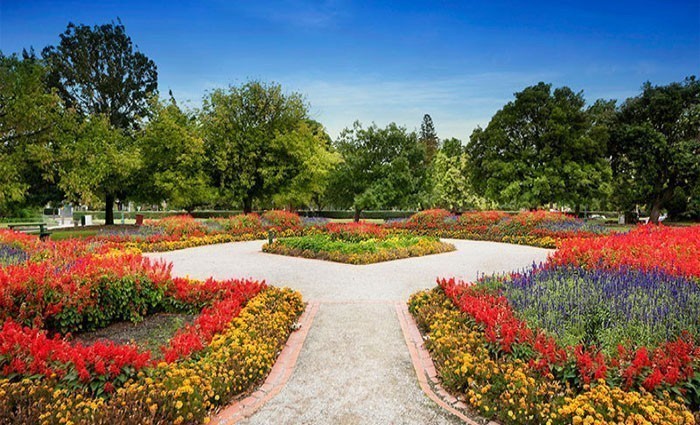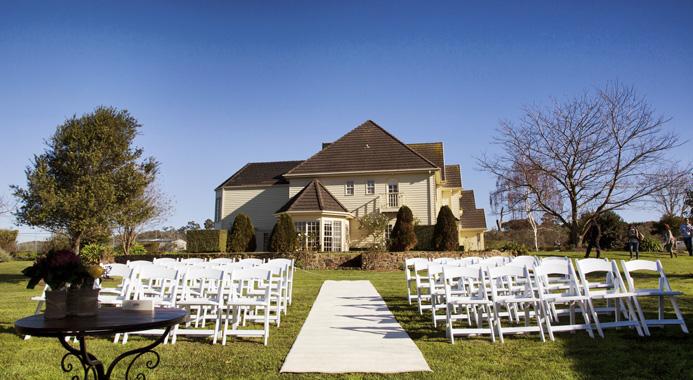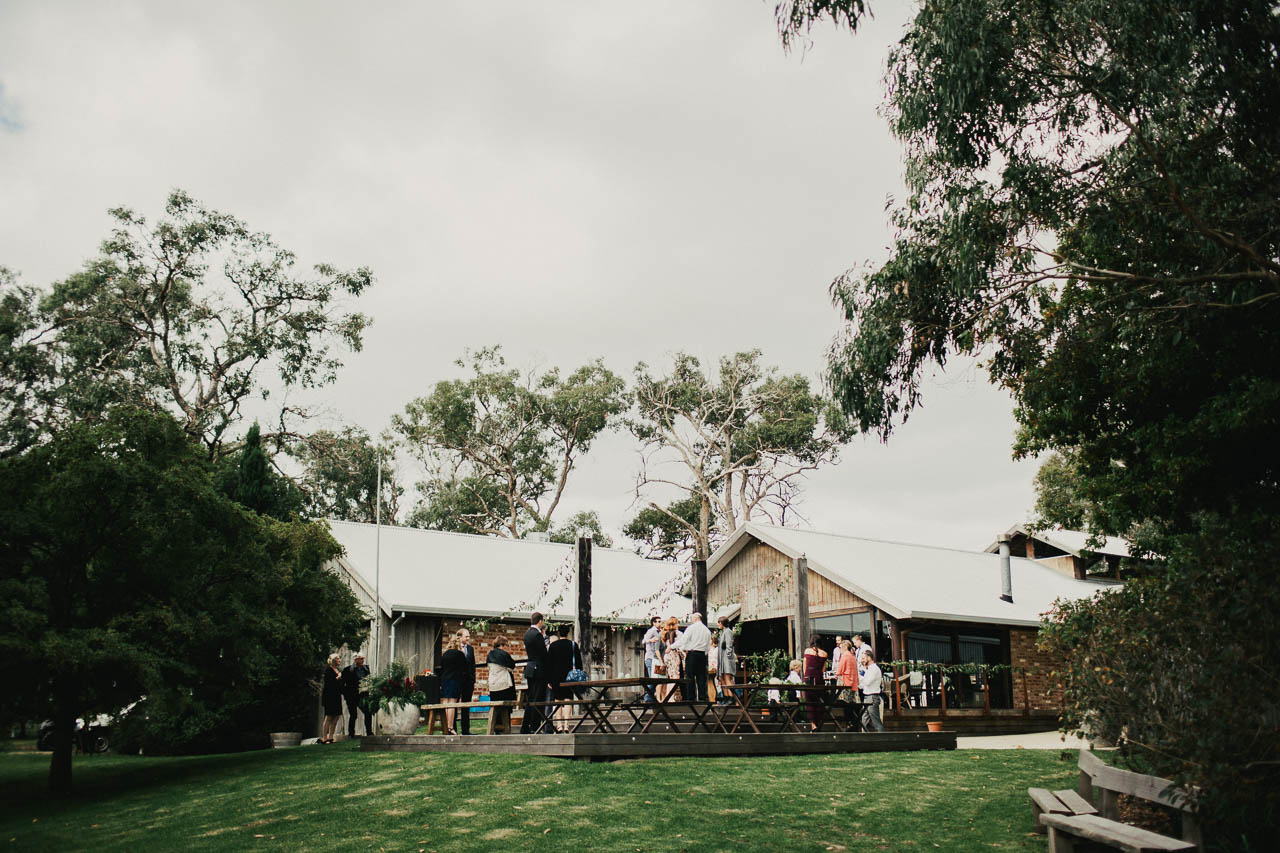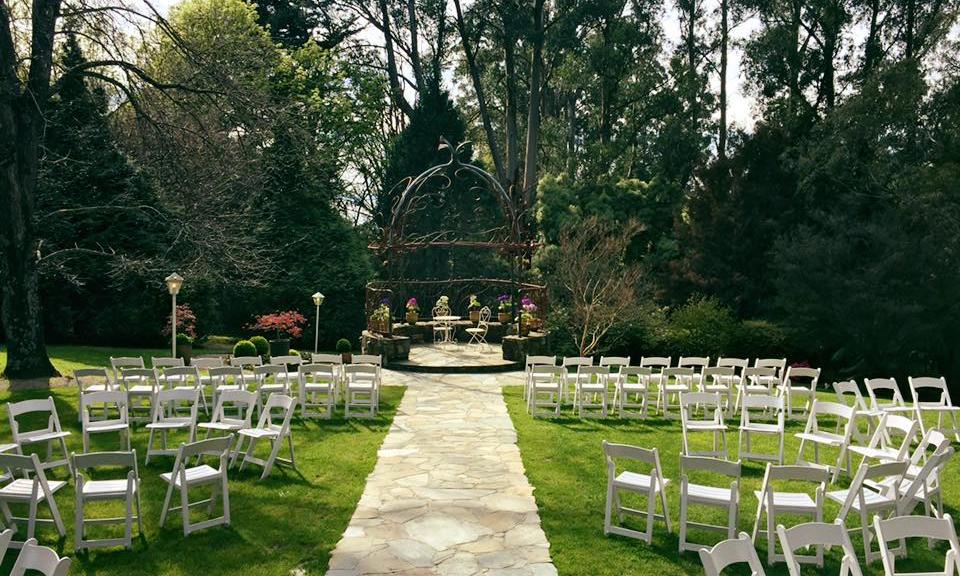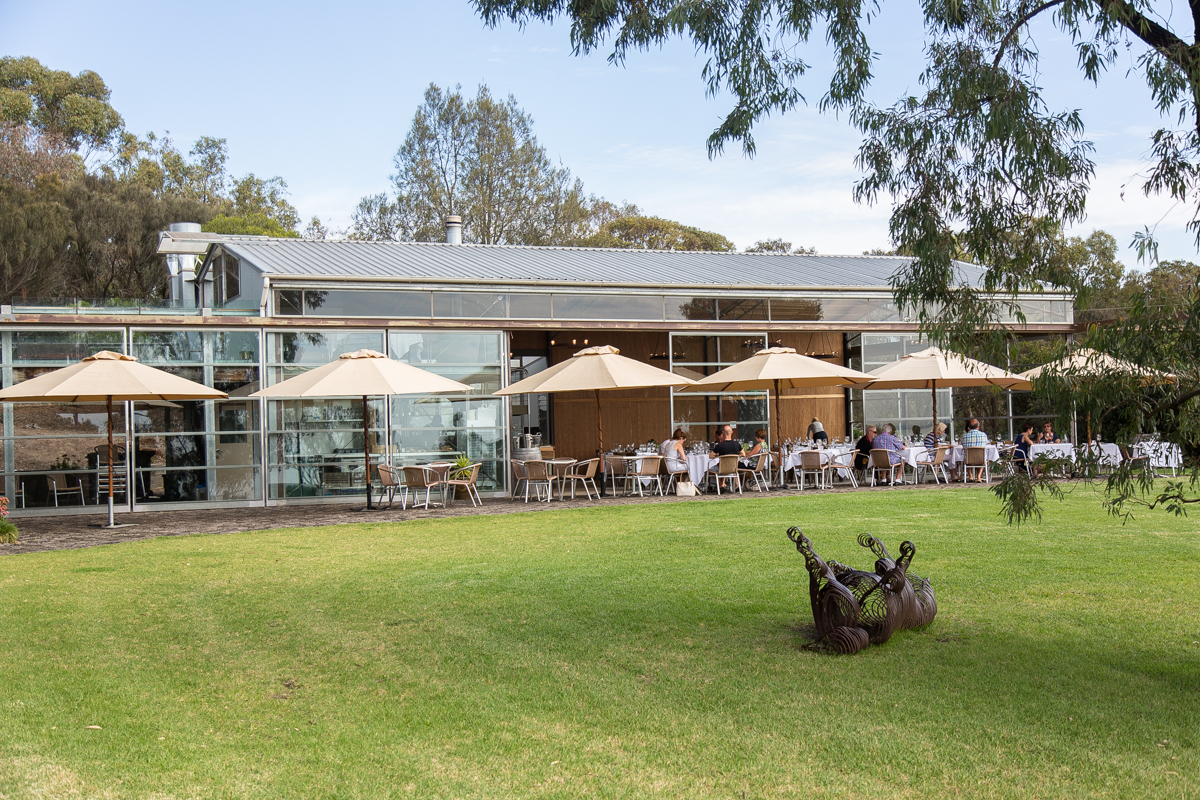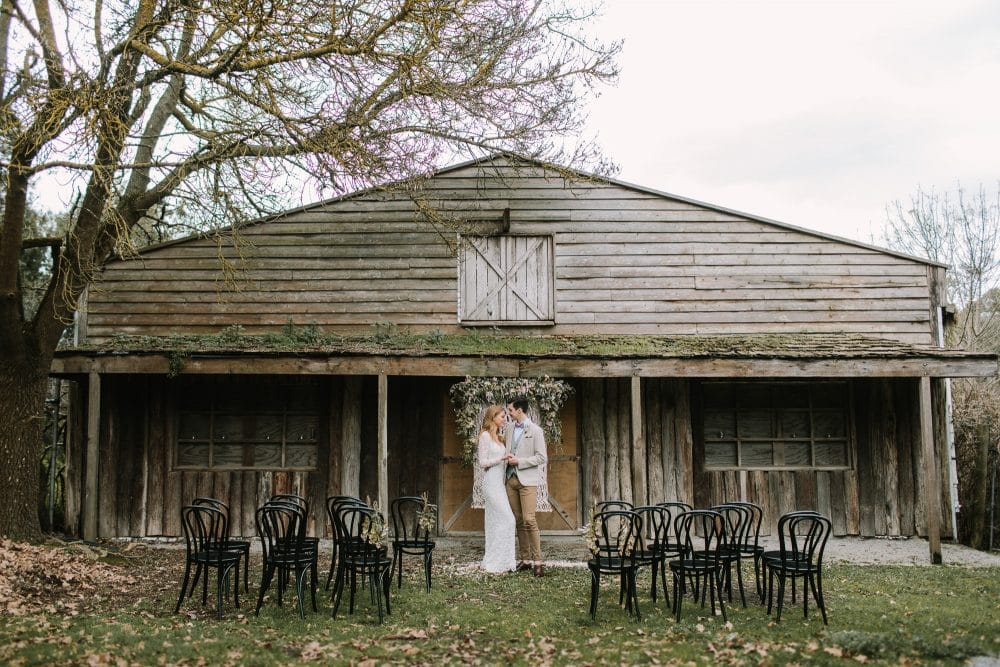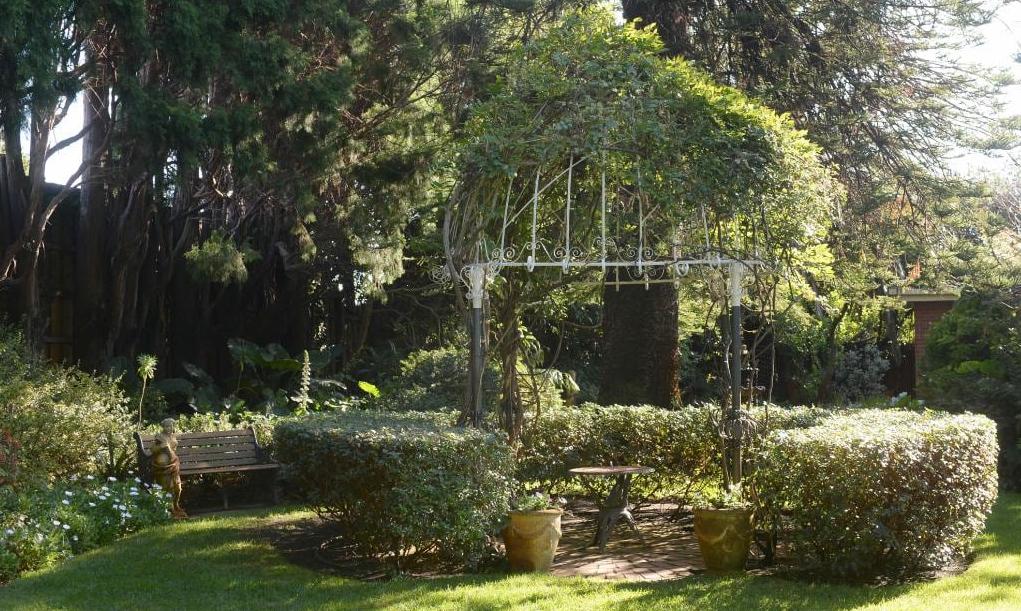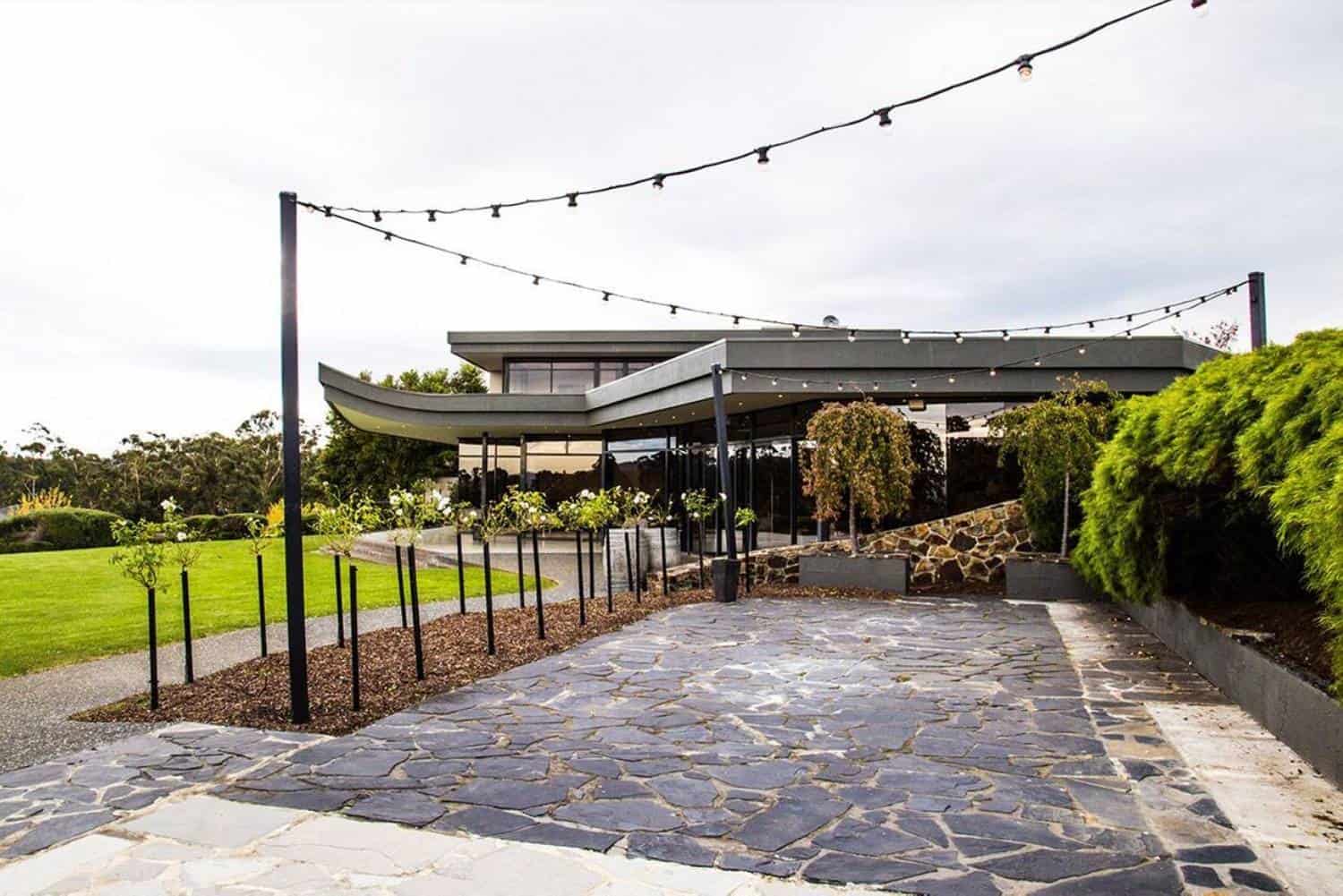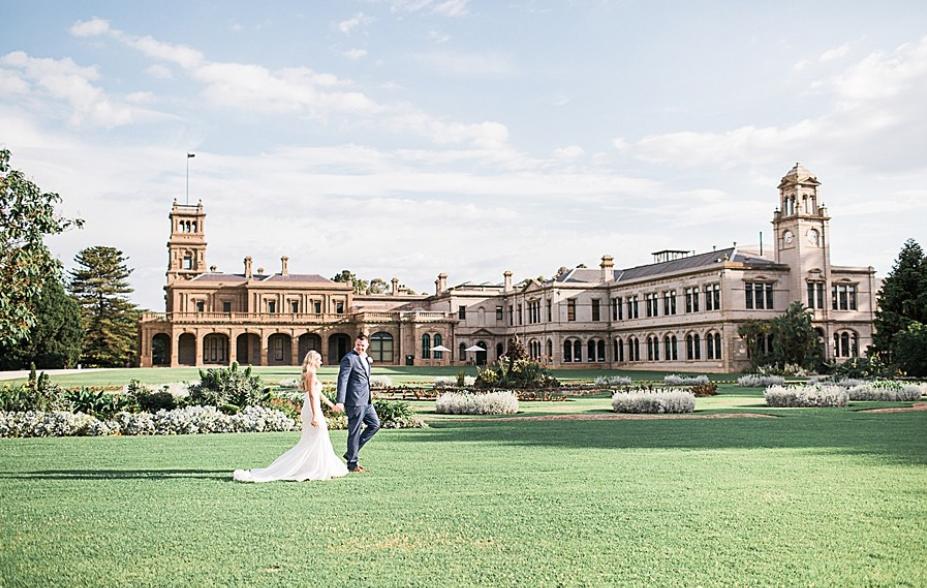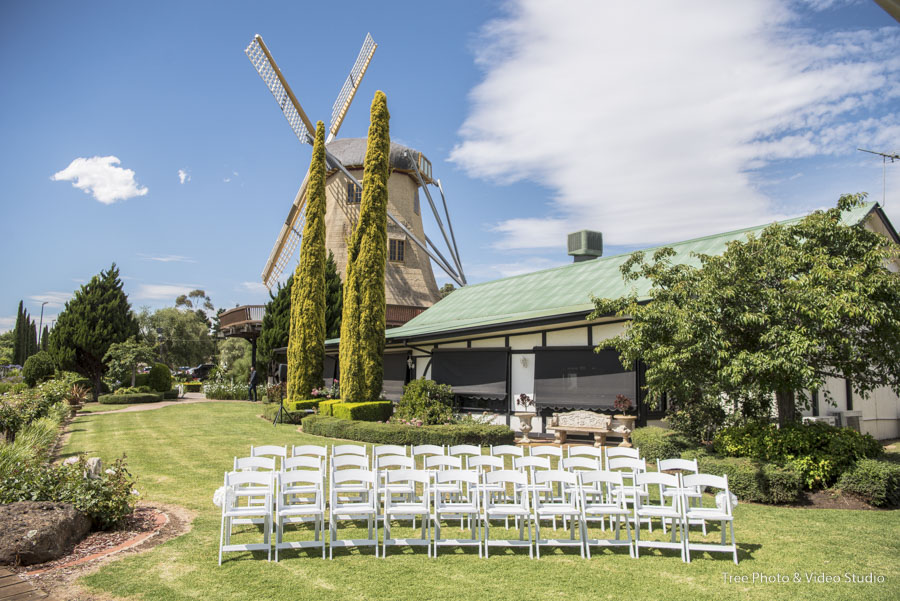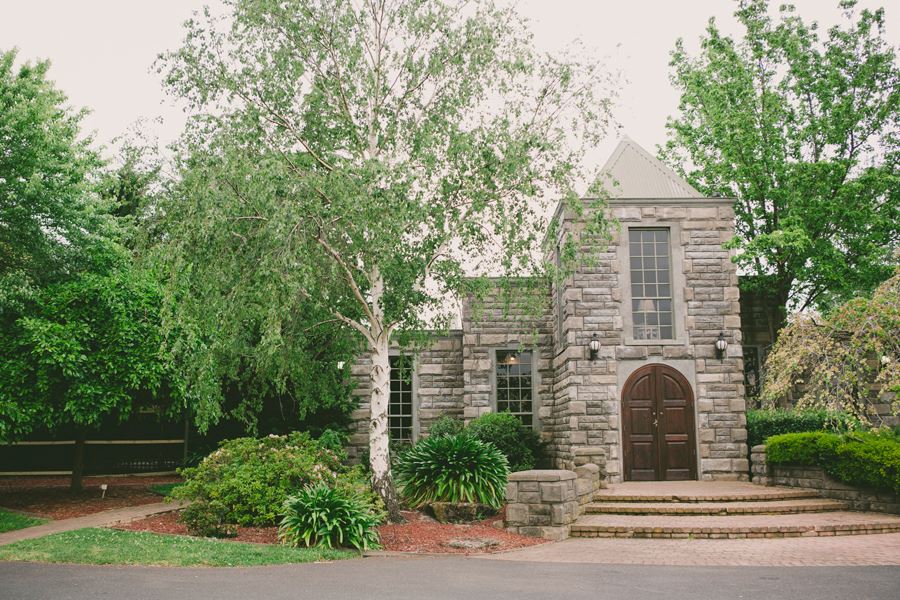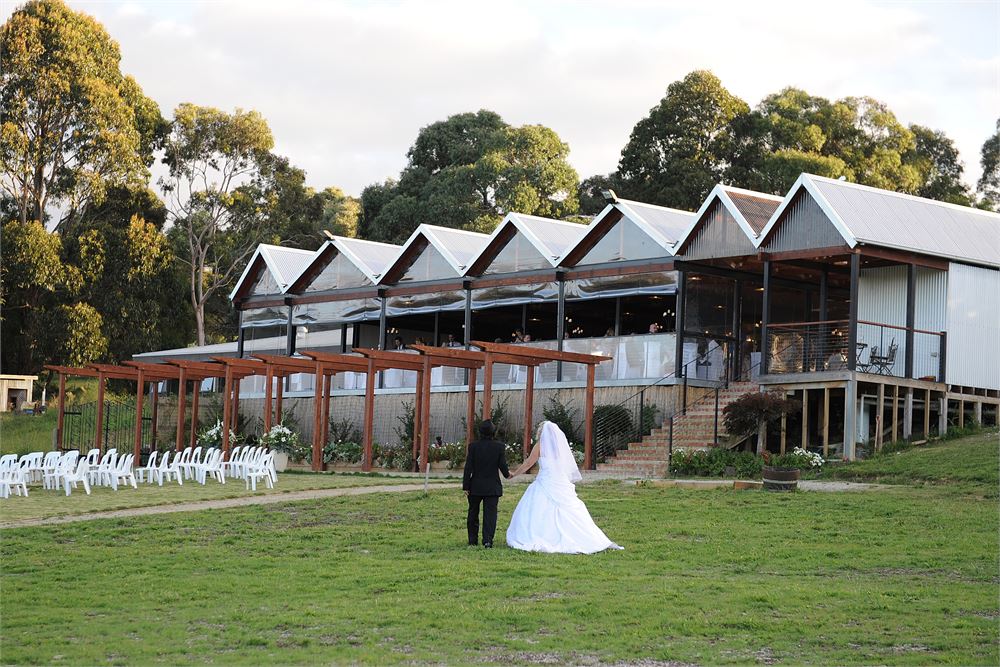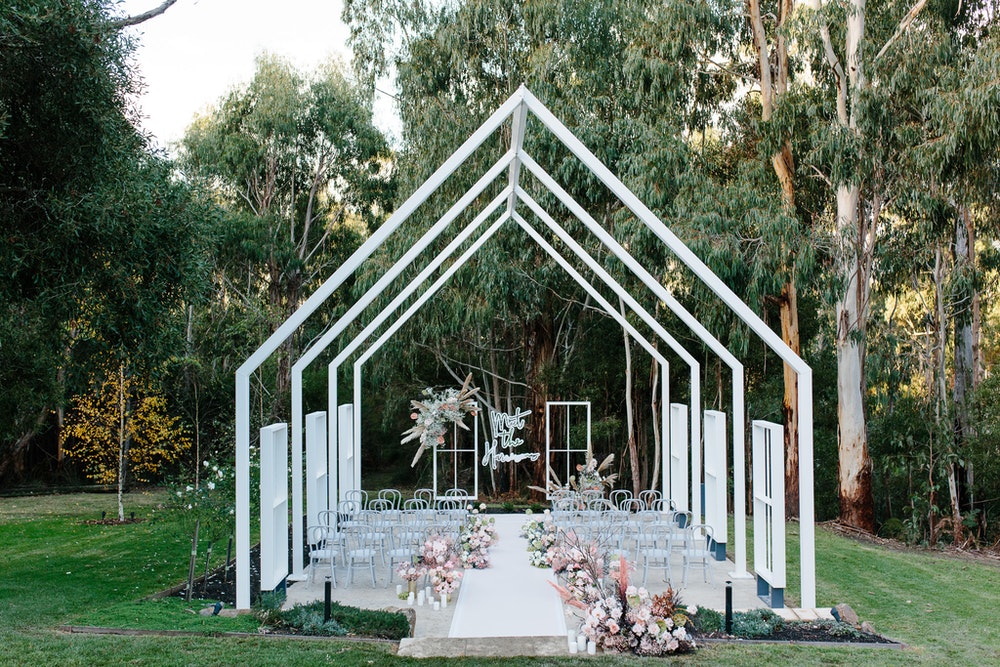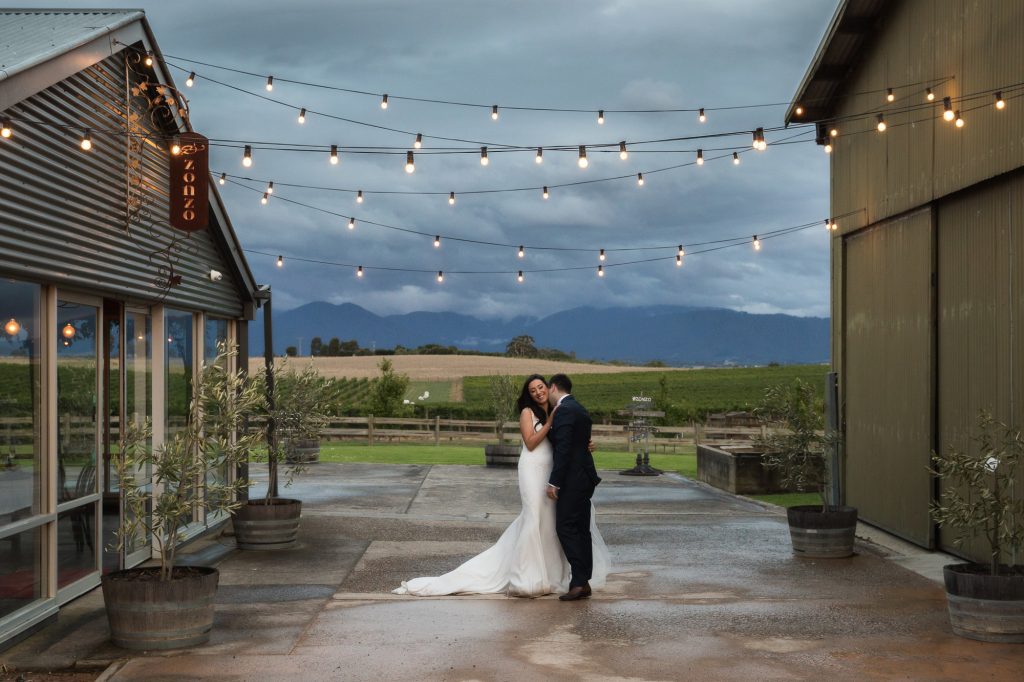 Rain on Your Wedding Day – Do you have a Plan B? →
Favourite Wedding Venues Melbourne →
Recommended Wedding Vendor Directory →
Do I need a Wedding Video?
In the beginning
Discussing wedding suppliers with my couples is always an exciting time for me. I get to find out who I'll be working with in the coming months, and can assist couples by recommending all the fabulous industry legends I have come to know and highly respect. And I base my recommendations on the excellent quality and standards I have experienced first hand.
(My Recommended Suppliers Directory is here if you'd like to check them out!)
Decision time
Most couples I meet with have already locked in, or are about to lock in a photographer for their wedding, but I have to admit that I am surprised by just how many are still tossing up whether they need a wedding video as well.
My short answer is if you're already thinking about it, then yes. I really think you do.
What will a video add to my day?
A professional wedding video will capture the fun banter during all the preparations in the morning. It will capture the emotion in your voice as you recite your vows, and the crazy loud reaction from your guests when you share your first kiss as a husband and wife. It will help you to recall the sensation of your first dance together, the playful nature of any young children who attended, and the sentiments of all the speeches made by yourselves, your family and your friends.
My husband would most likely argue that the haphazard, grainy capture on my brother law's handicam proved sufficient enough, and in the end, saved us a few dollars and enabled us to get, who was at the time, an amazing photographer, but I can say now with absolute certainty, that if I could do it all again, I would most definitely employ one of the fabulous wedding videographers that exist now.
Gone are the days of long winded and boring wedding video's that feature the romantic strains of Madonna, Whitney Houston and Foreigner, and in their place, are the incredibly fun, candid and cleverly edited captures that flood our social media today!
Why is video important?
Before becoming a Marriage Celebrant, I had always entertained the idea that photos were for ever and that video's were an expensive form of light entertainment that couples would drag out every anniversary and laugh at, but my mind has changed dramtically, and chatting to my lovely hairdresser, Leanne, recently, she mentioned that as there were many guests at her wedding who have since passed away, her wedding video has become an incredibly valuable source of comfort, as she can listen to their voices and experience the hugs, dances and words she shared with all her loved ones past, again and again, any time she wants.
A recent bride of mine also mentioned that regardless of how hard she and her husband tried to "live in the moment", the whole wedding ceremony was such an out of body experience.
"At one point, I remember wondering why I was standing up there, and why all my family and friends were staring at me – and I recall you talking and seeing your lips moving but I don't remember hearing anything you said! It was such a bizarre but equally incredible experience!"
So I'm guessing they're  going to be very grateful indeed to have a beautiful professional wedding video to refer to any time they like! 
Who do you recommend?
The following are some amazingly talented teams & individuals who, whilst blending into the surrounds like a video ninja, will have the best quality equipment (as well as know how to use it!) and will totally nail the ability to capture the best and most important moments of your day perfectly.
Their experience in the industry means they not only understand and embrace the pressure of only having that "one chance" to capture it all, they know exactly how to read a ceremony, position themselves to best capture all the main moments AND how to document your day in a way that allows to re-live it over and over again – both from your perspective and that of your family and friends. They will also be totally fun and awesome and not boring at all 🙂

Humdrum Films
Video Boutique
Burgess Video
Film My Wedding
Lunar Red
Directors Edge