Hamish + Sunny's Coombe Yarra Valley Wedding
The Event
Hamish + Sunny's beautiful Yarra Valley Wedding at Coombe Estate took place on a 44ºC Summer's' day, but the super chilled + considerate duo were quick to prioritise the comfort of their family + friends by making a last minute ceremony location change to ensure grateful guests were seated in the shade, before they moved inside to party with the air-con!
When I first met with Hamish + Sunny, they brought their gorgeous Maid of Honour, Jordie, along for the ride, and after a couple of wines and ton of laughter later, I knew the trio were definitely my kind of people and that this wedding would have a seriously fun + relaxed vibe.
It was all that and more. A fabulous bridal party, festive guests, romance, style + elegance galore, lots of laughs, all the feels, and an A-team list of vendors helping to make the day perfect.
Ceremony Details
Initially meeting through mutual friends at the gym, Hamish was confident that Sunny had fallen in love with him at first sight, but when Sunny saw him smashing it out on the cross-trainer in a hoodie in the middle of summer, she only thought him to be a big sweaty mess! But the brief conversation that followed ignited an undeniable spark and they soon bonded over a mutual love of food, travel and finding any opportunity to take a nap.
Popping the big question during a holiday in Bali, Hamish chose total romance by bending to one knee, as they walked along the beach at sunset.
After arriving, bathed in sunshine, on the arm of her prod father, Sunny stood before her smitten groom and promised to "always arrive at the airport 3 hours early so you can get the exit row, to nurse you back to health after your yearly ankle operations" and "to be worth it – worth the time, worth the energy, and most importantly, worthy of your love."
Hamish declared that he felt "blessed & lucky to be marrying the most beautiful, driven & caring person I know", before promising to "respect you and protect you with my life and to be by your side no matter what", before they shared their first kiss as married couple and celebrated on the lawn with cold drinks and hugs all around.
The Photography Team
Many thanks to the amazing team at Lost in Love Photography for allowing me to publish their gorgeous images, as well as superstar videographers Moon & Back Co for the fab film!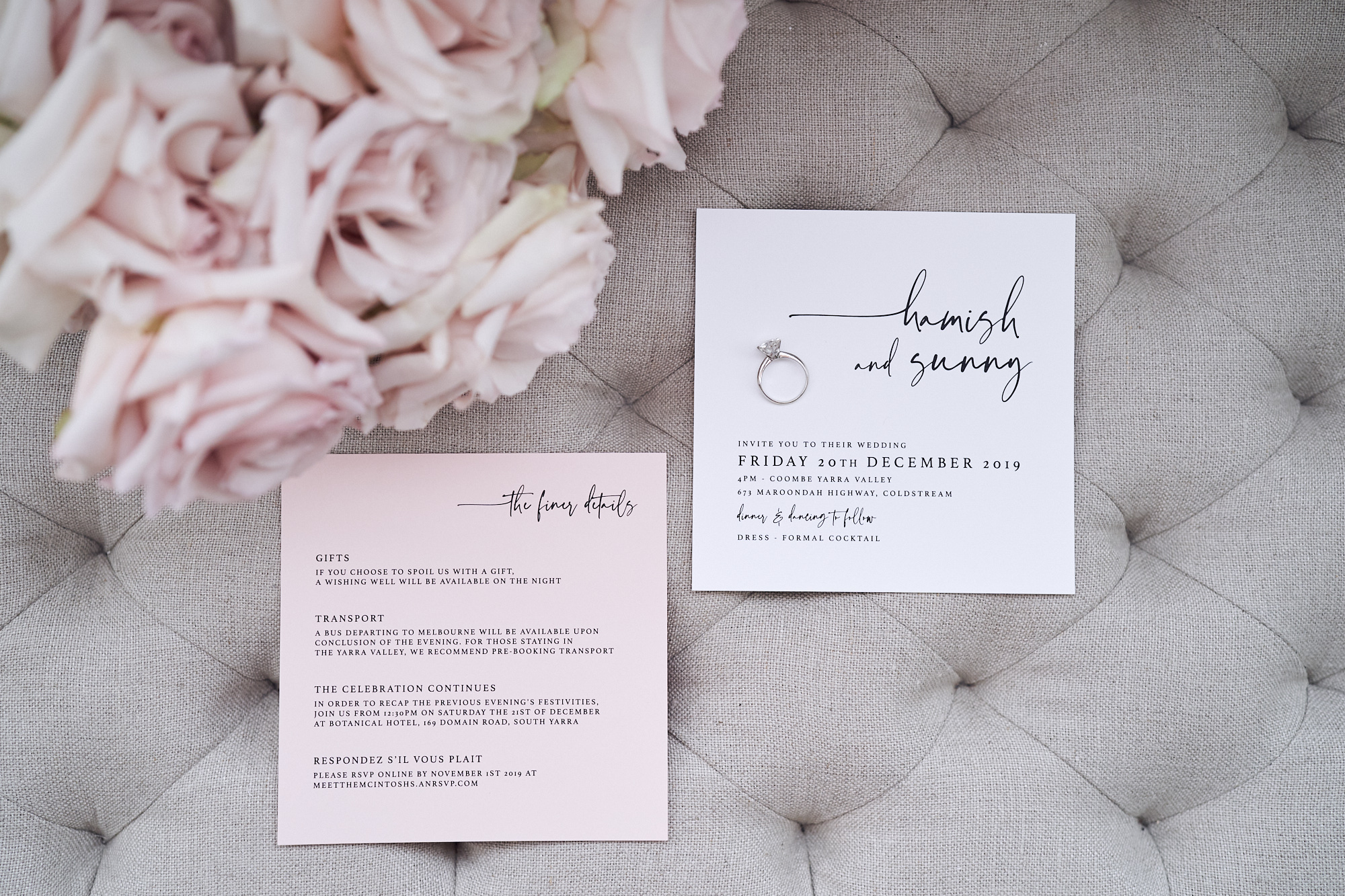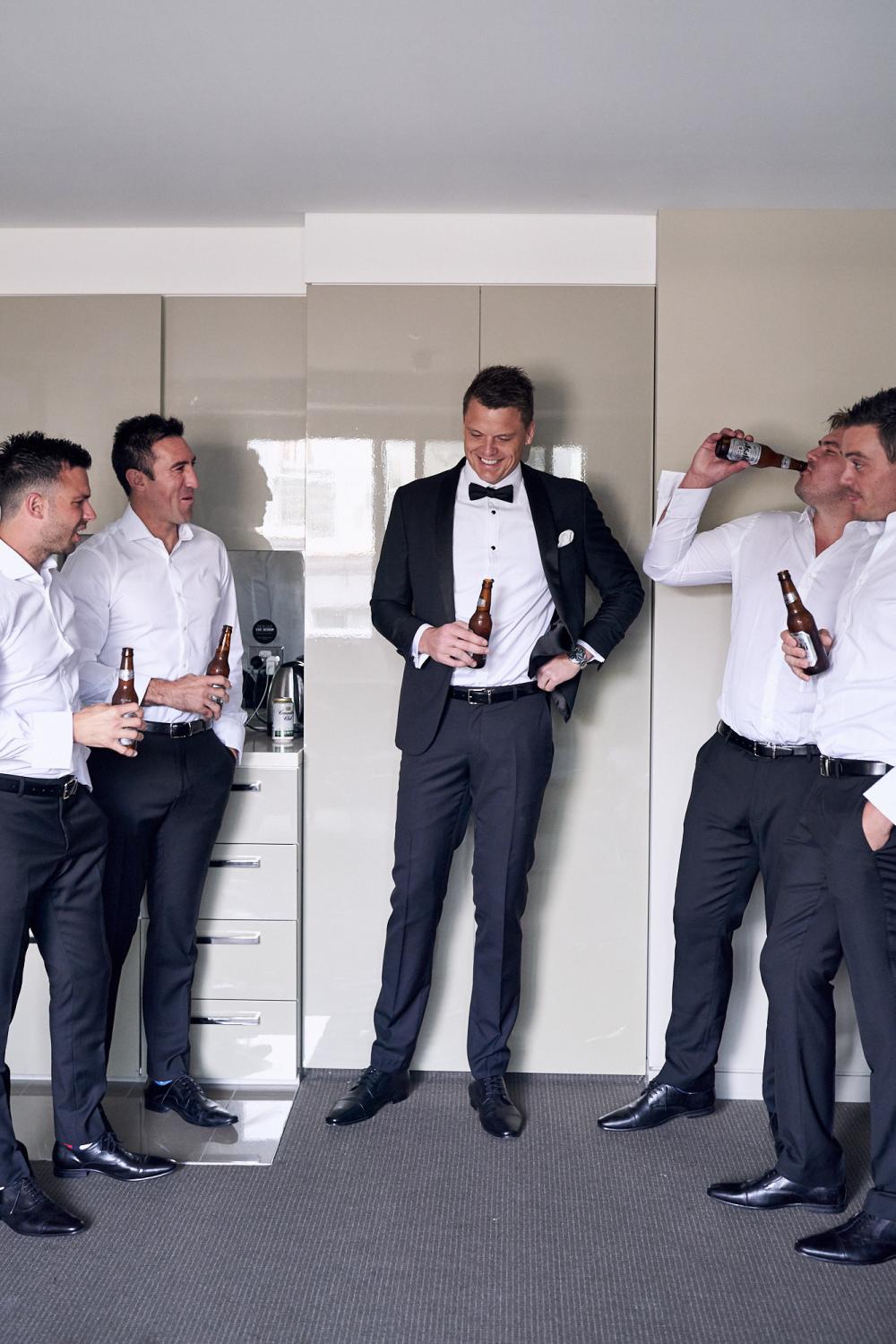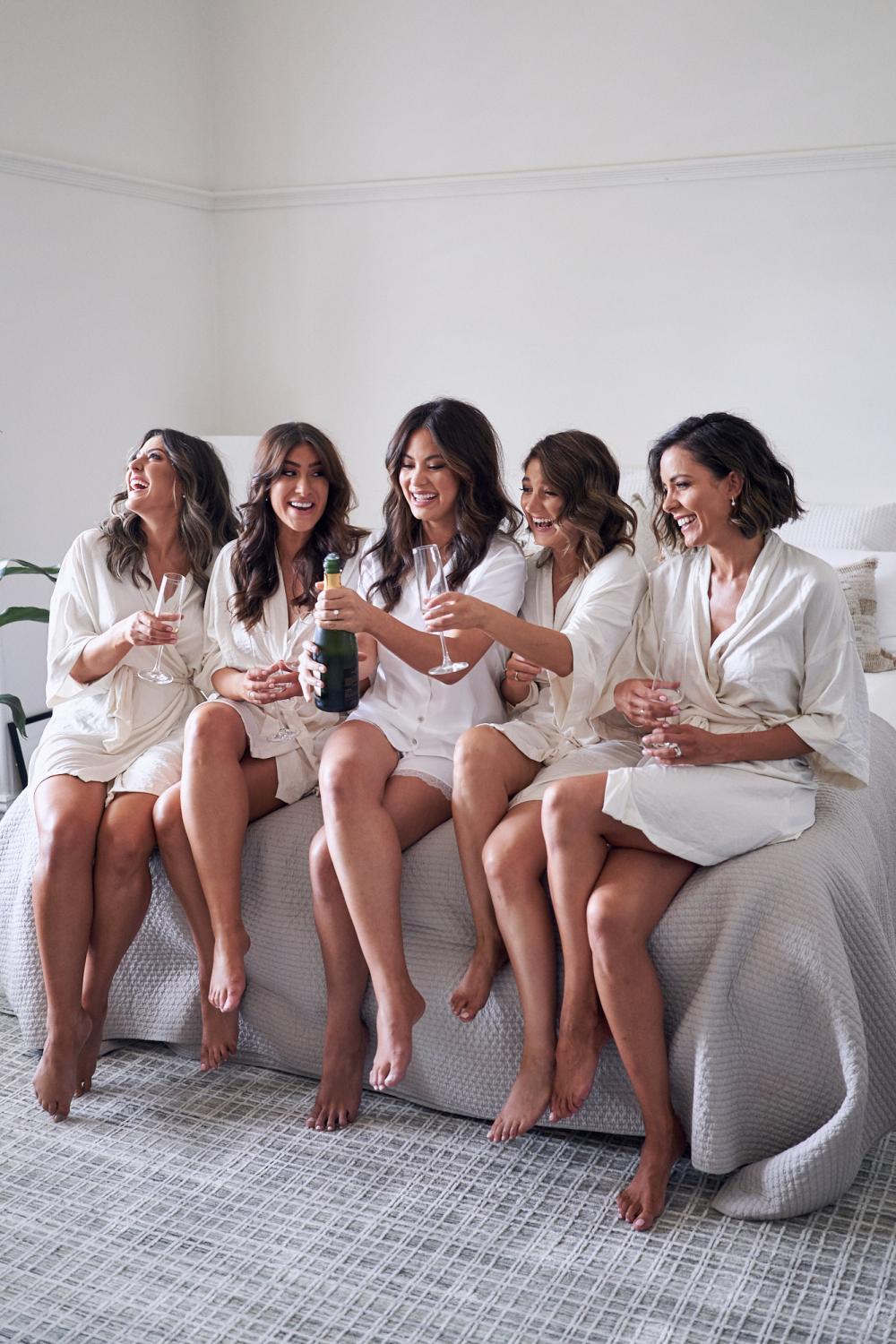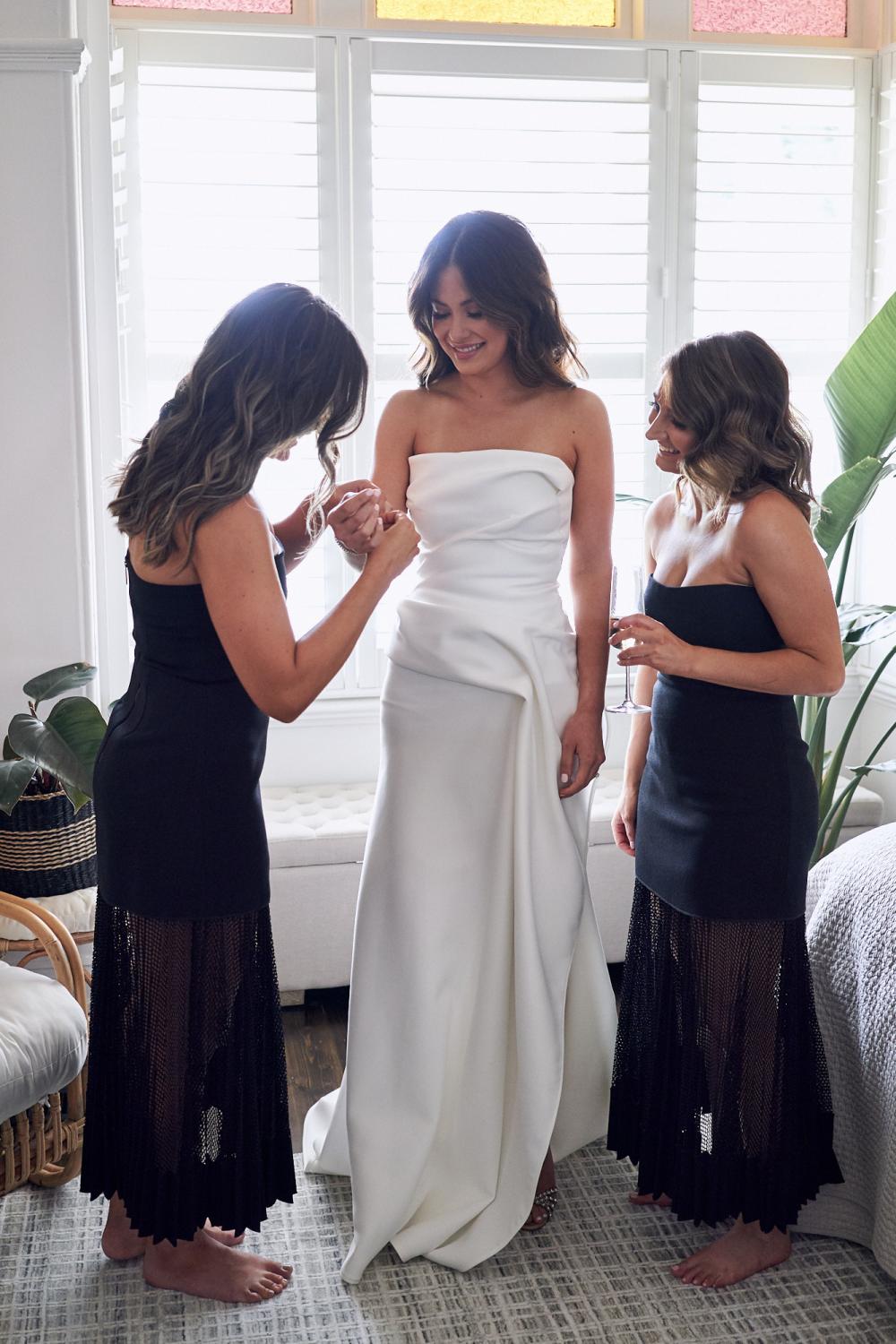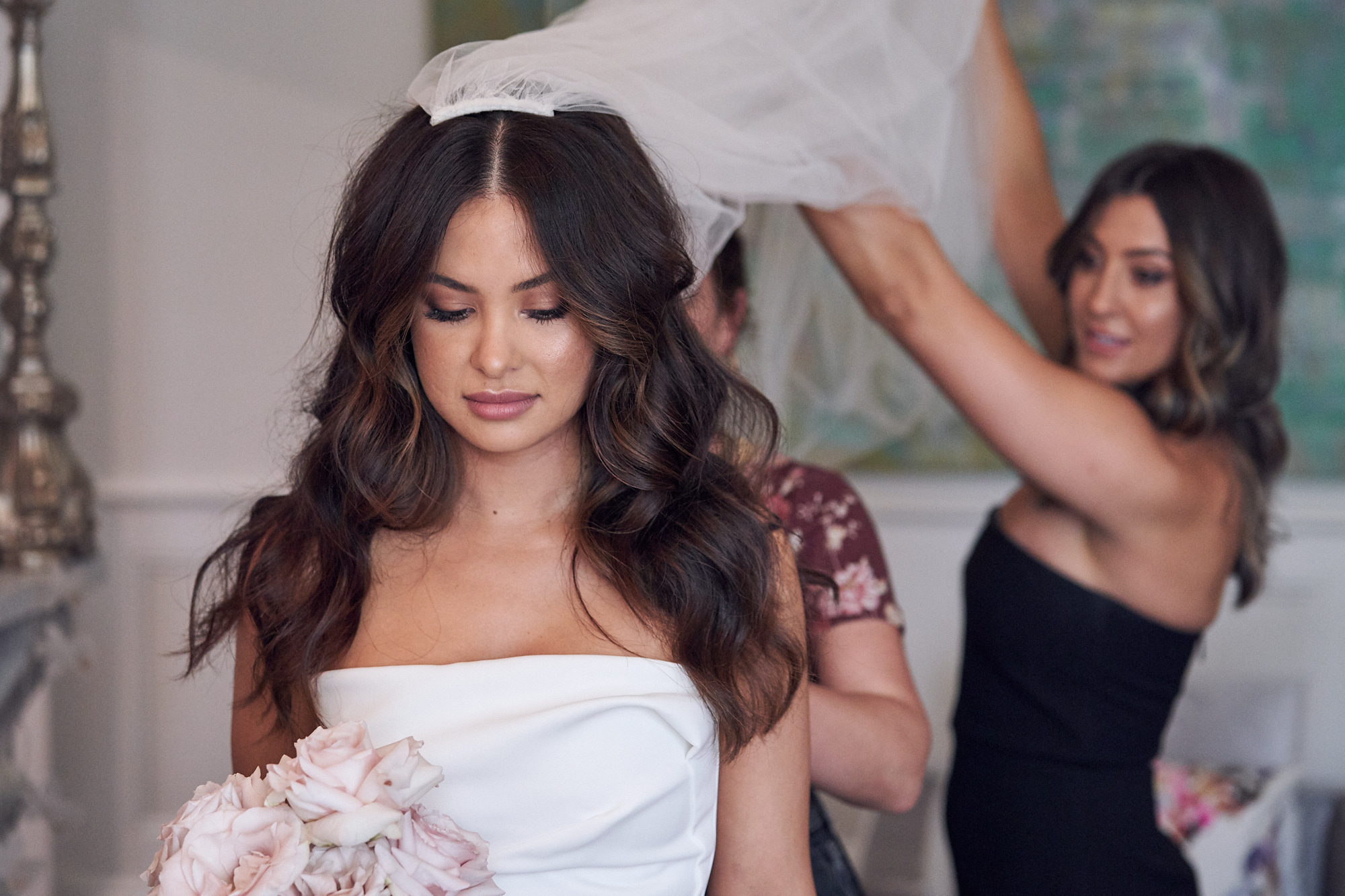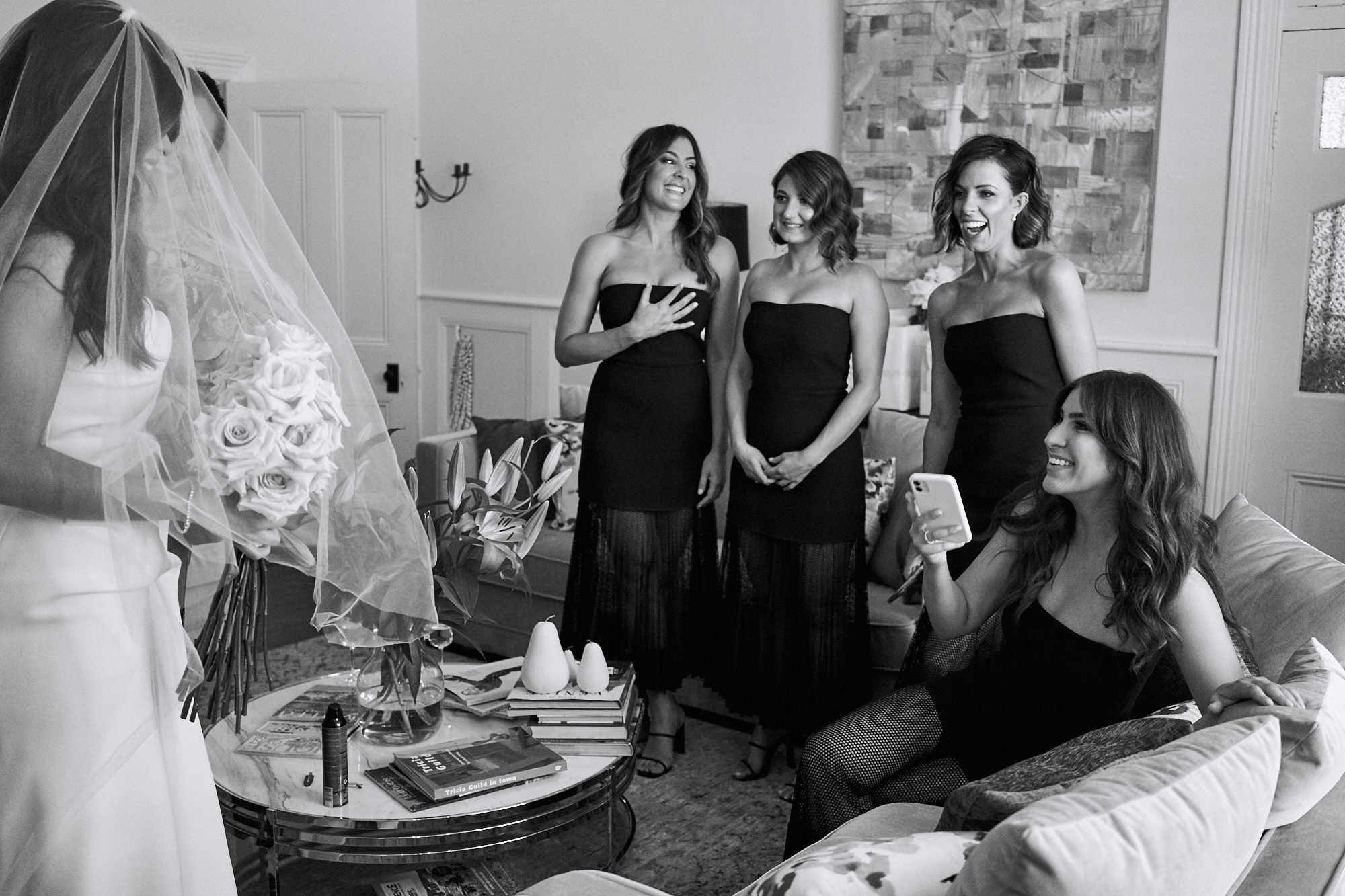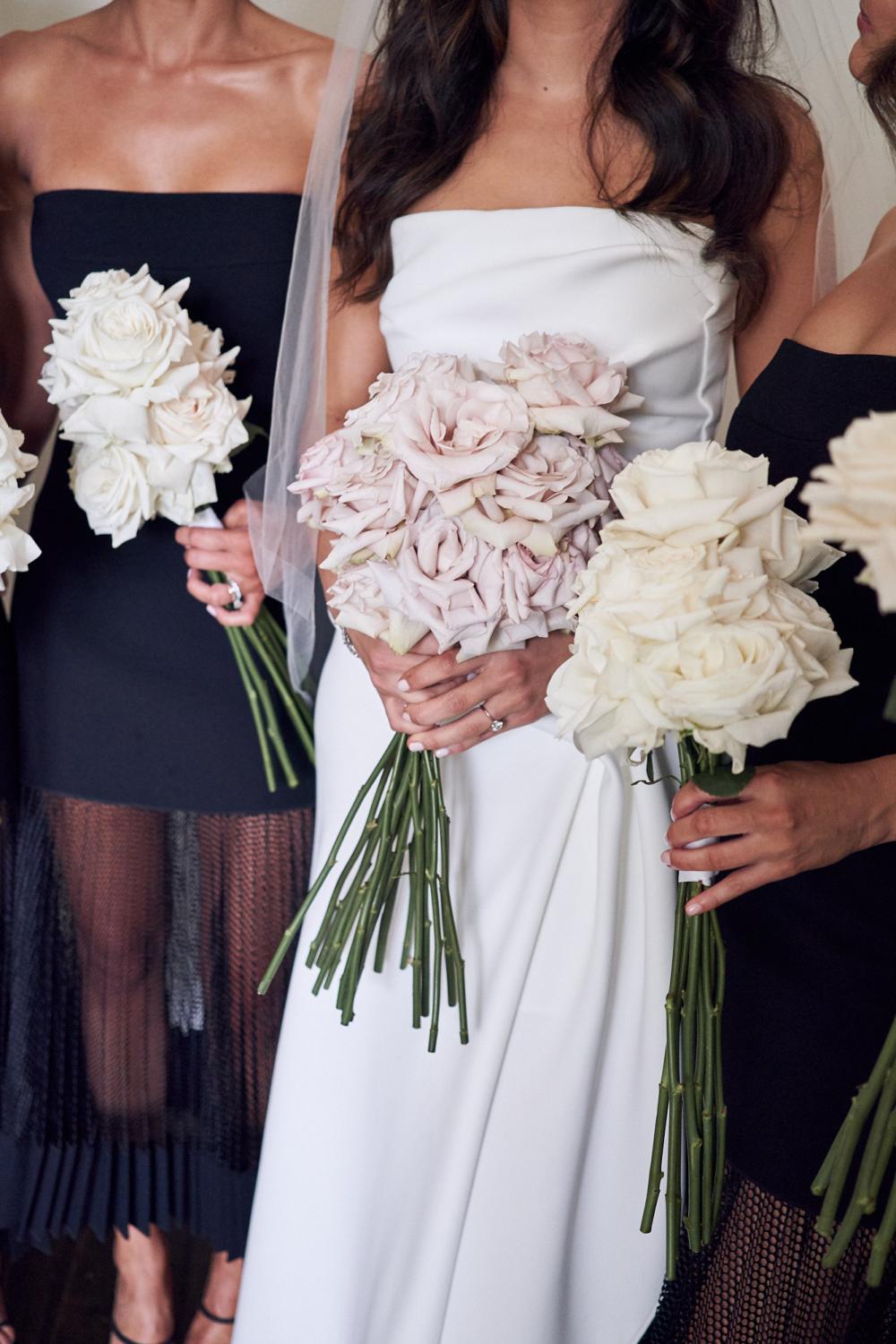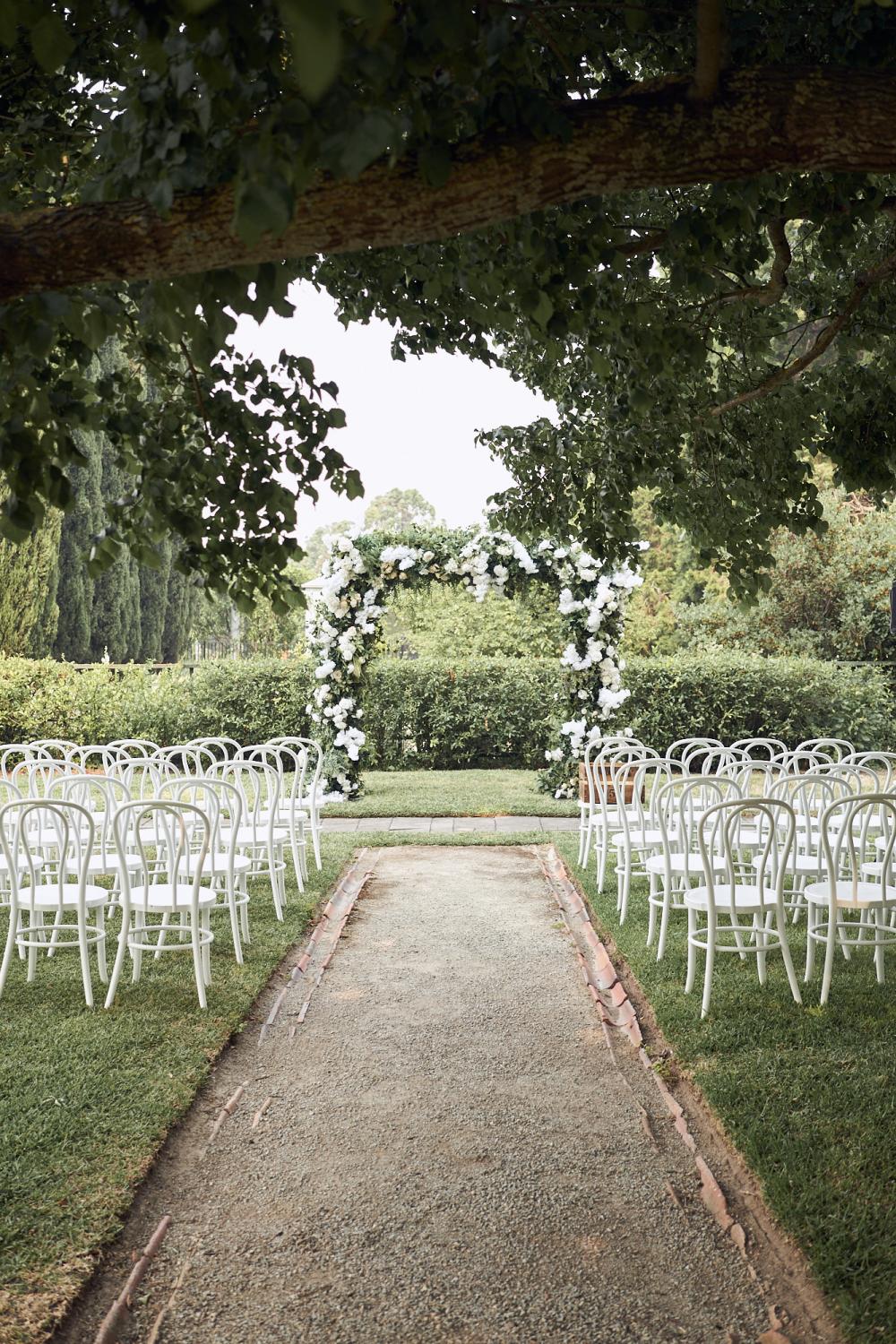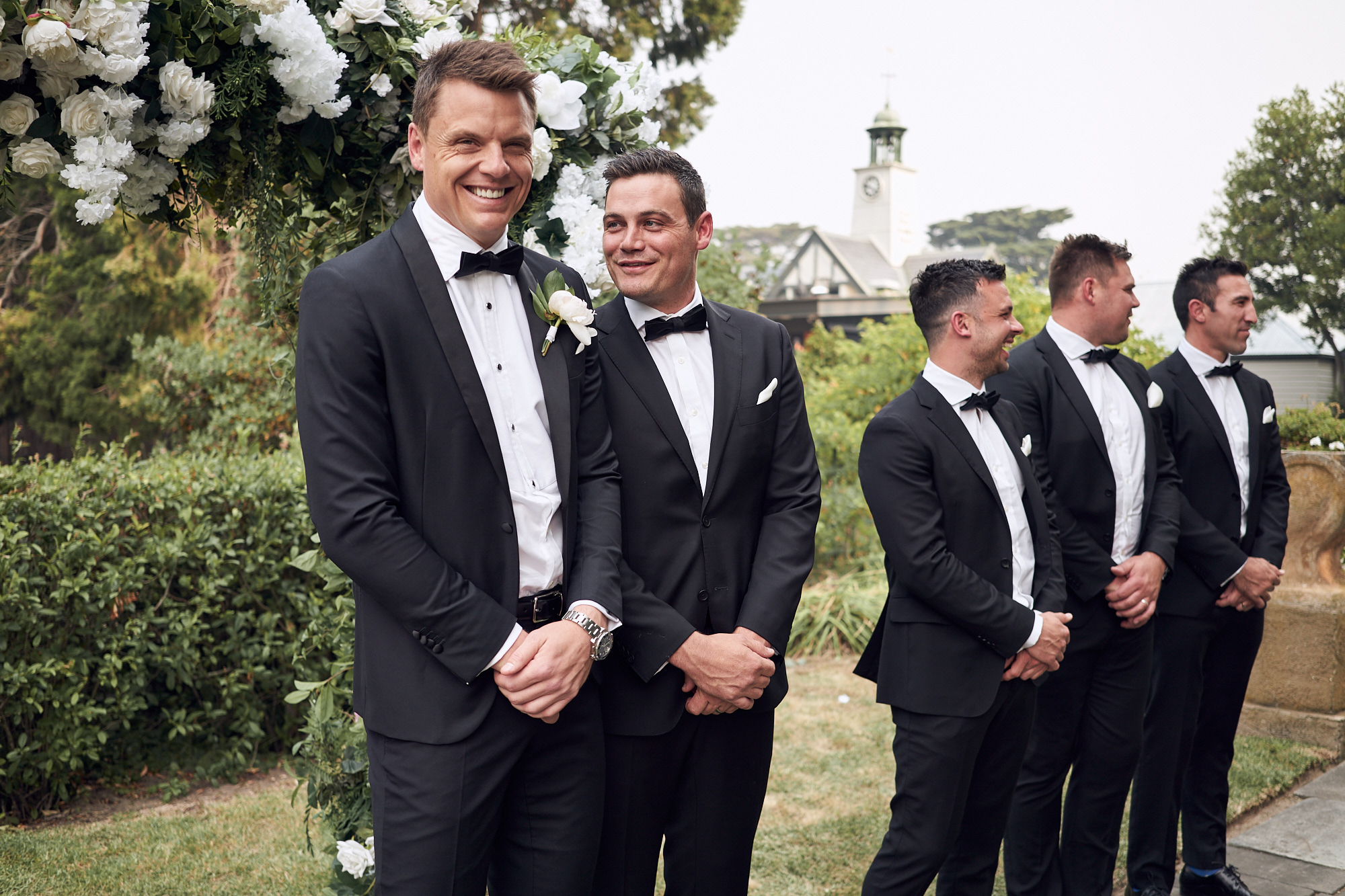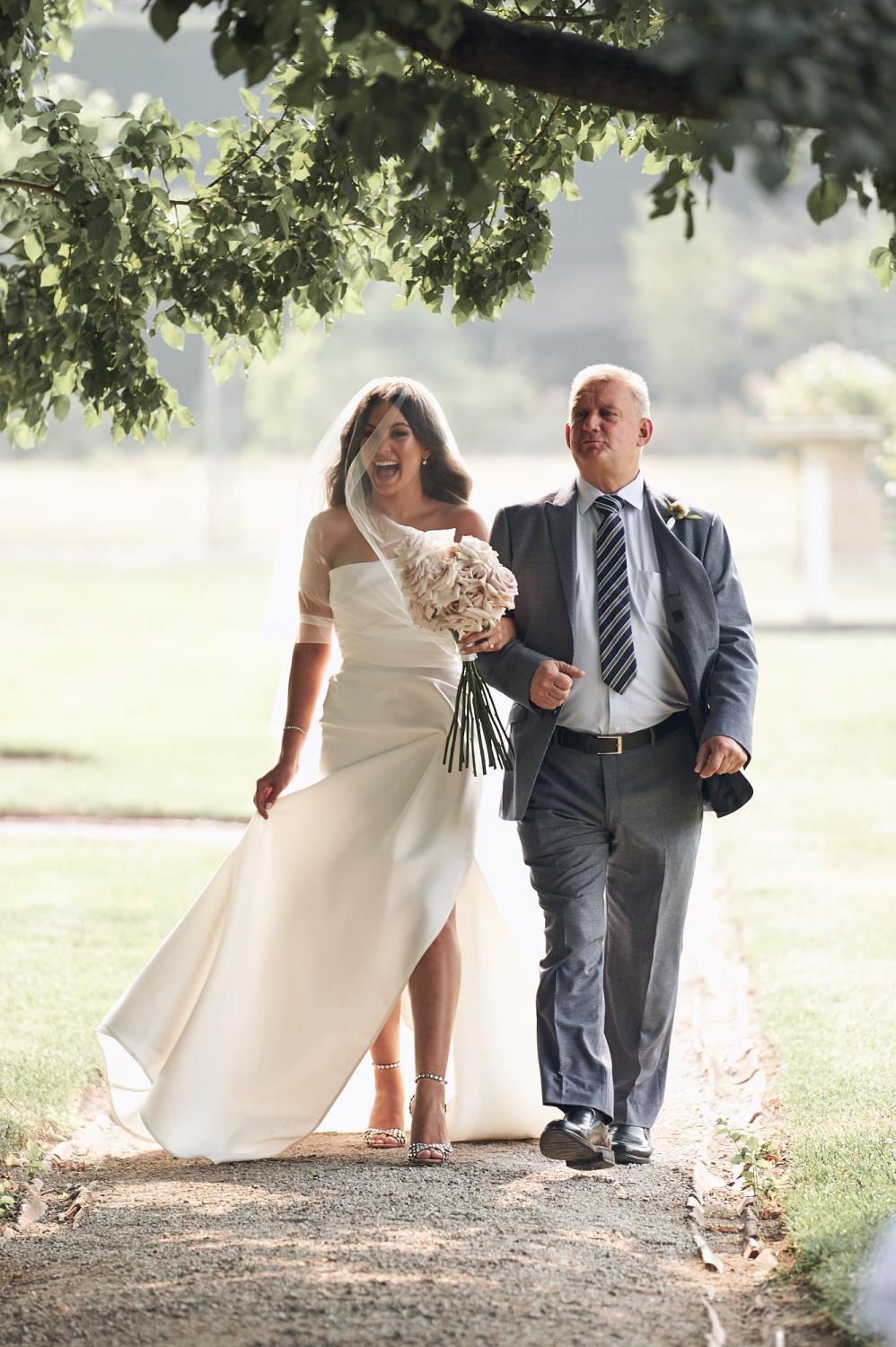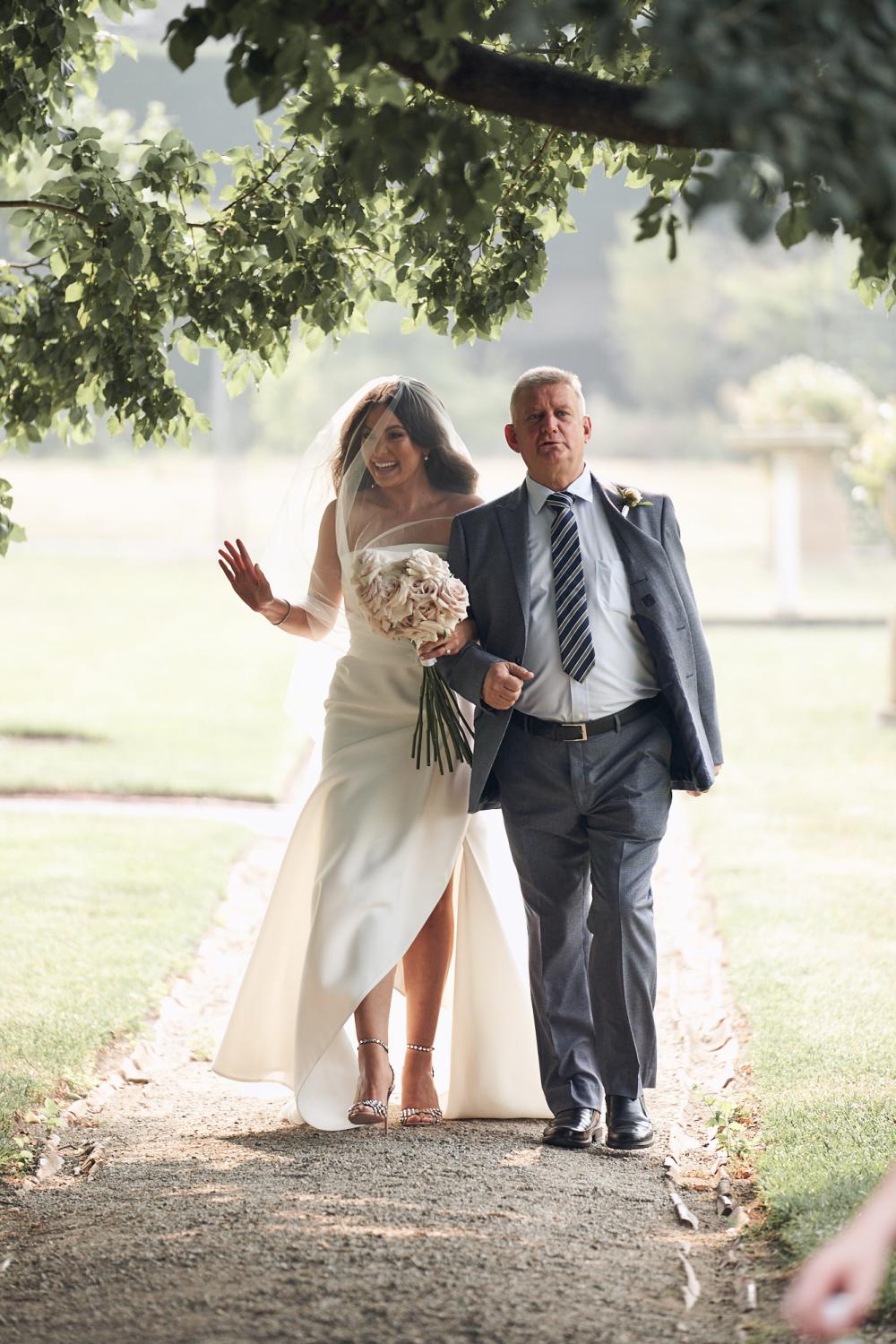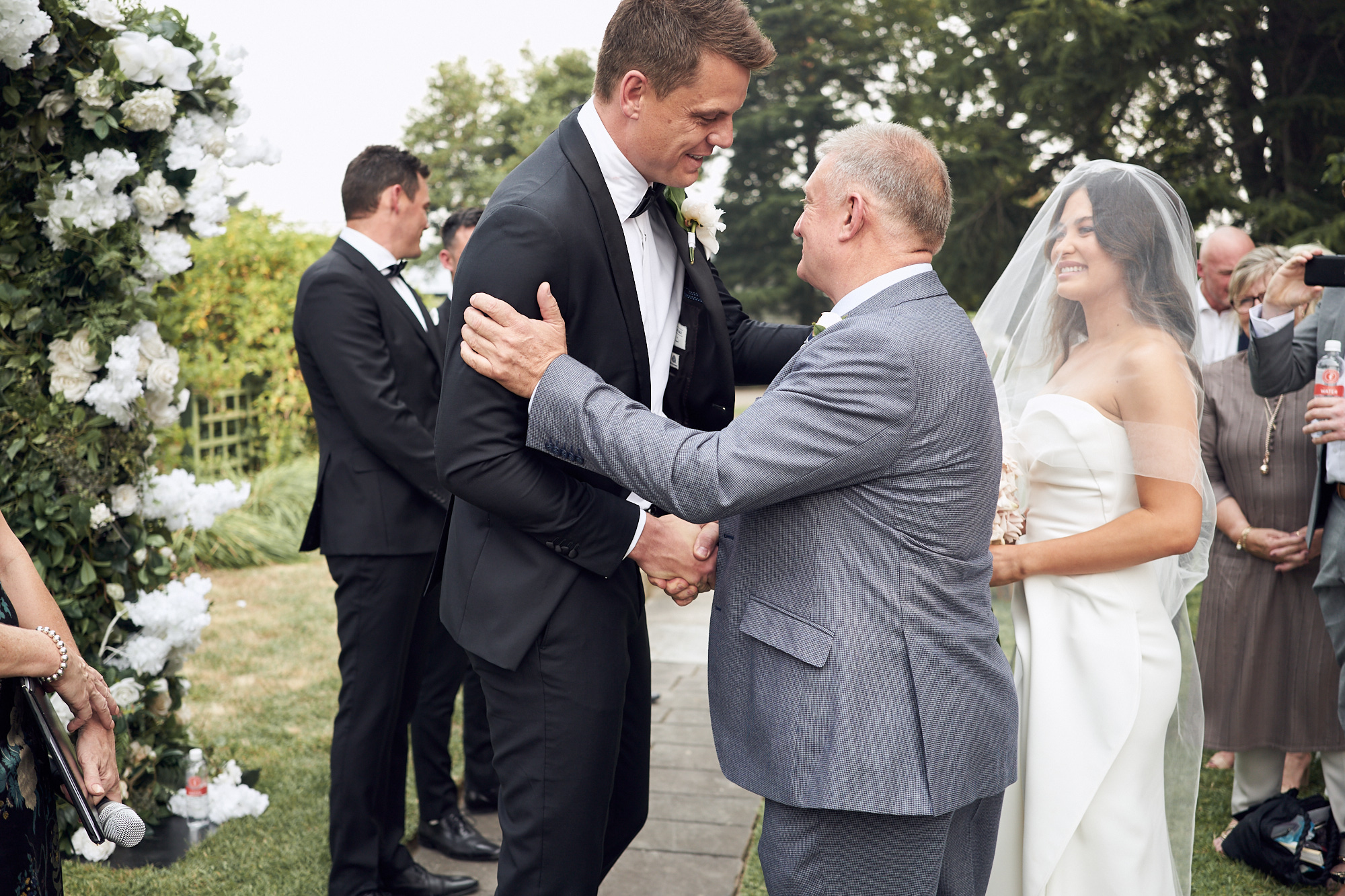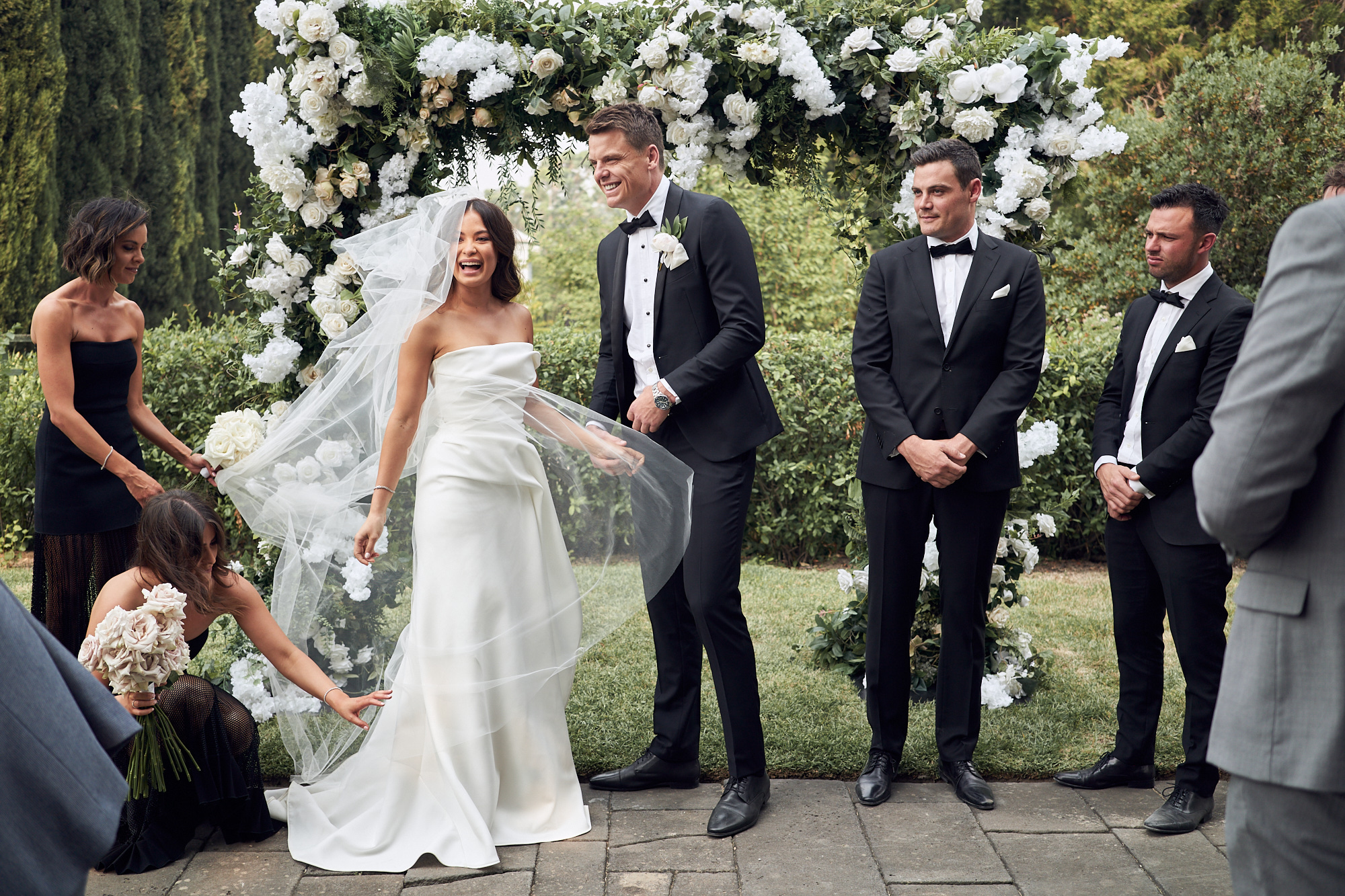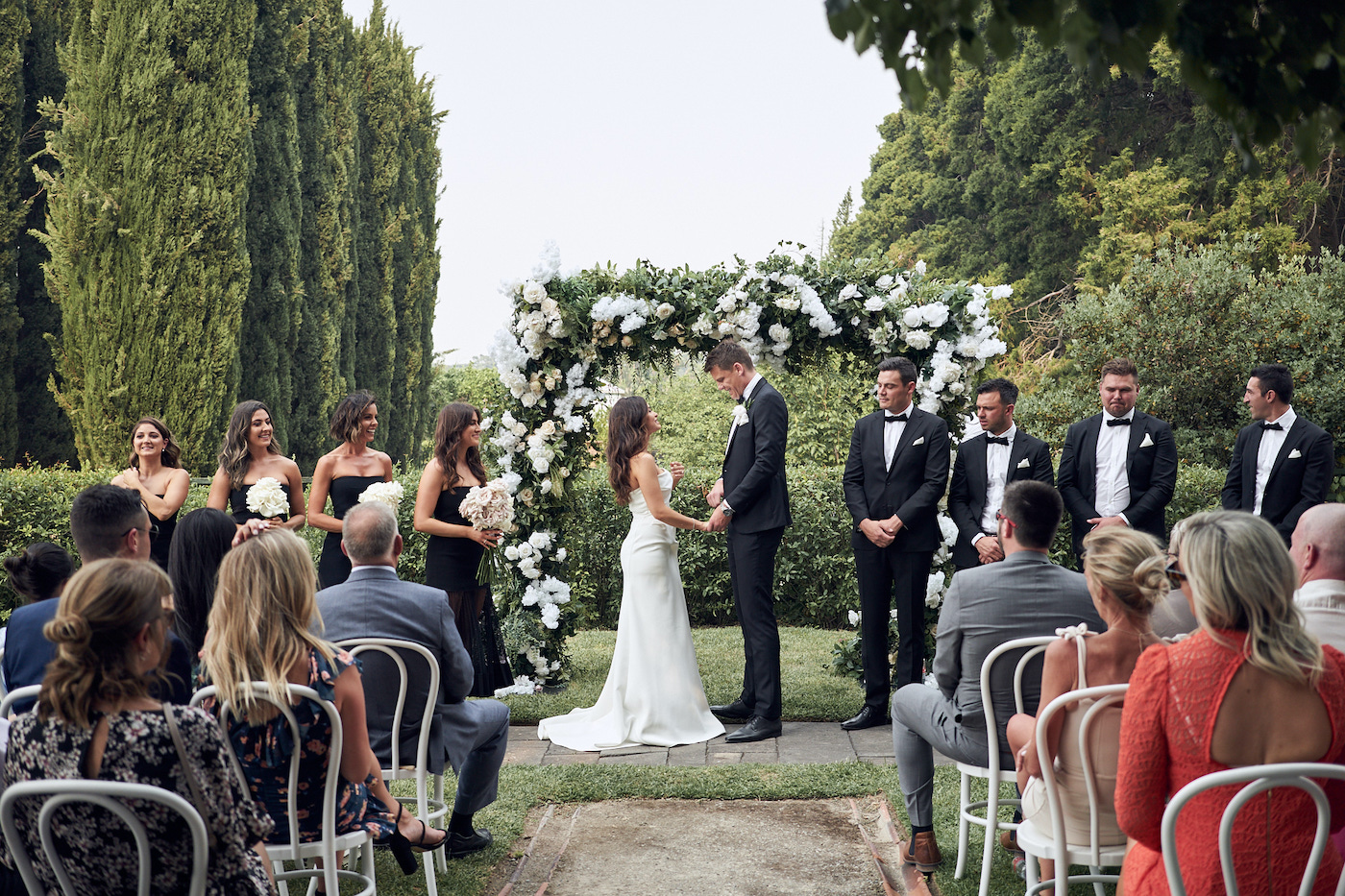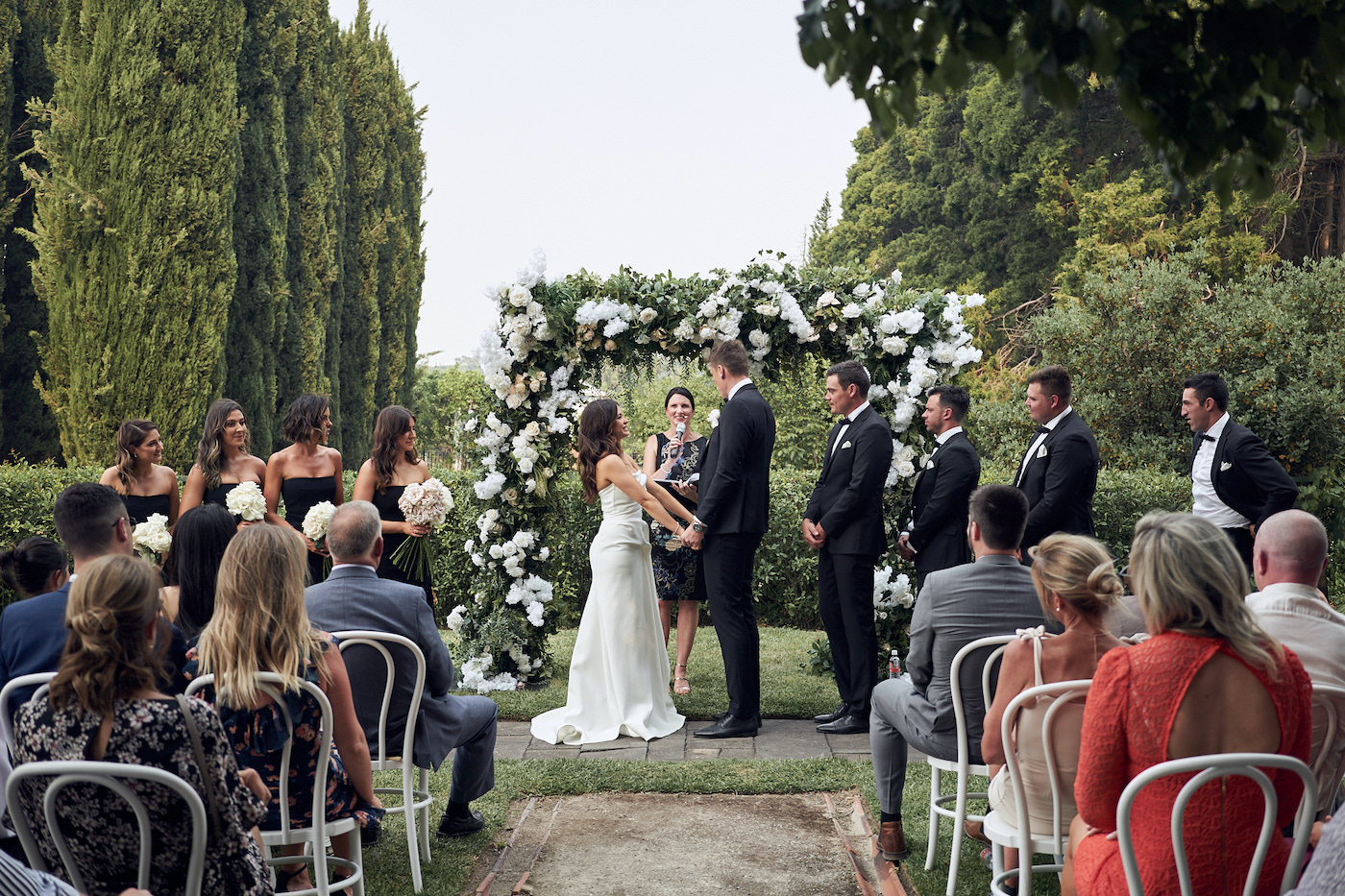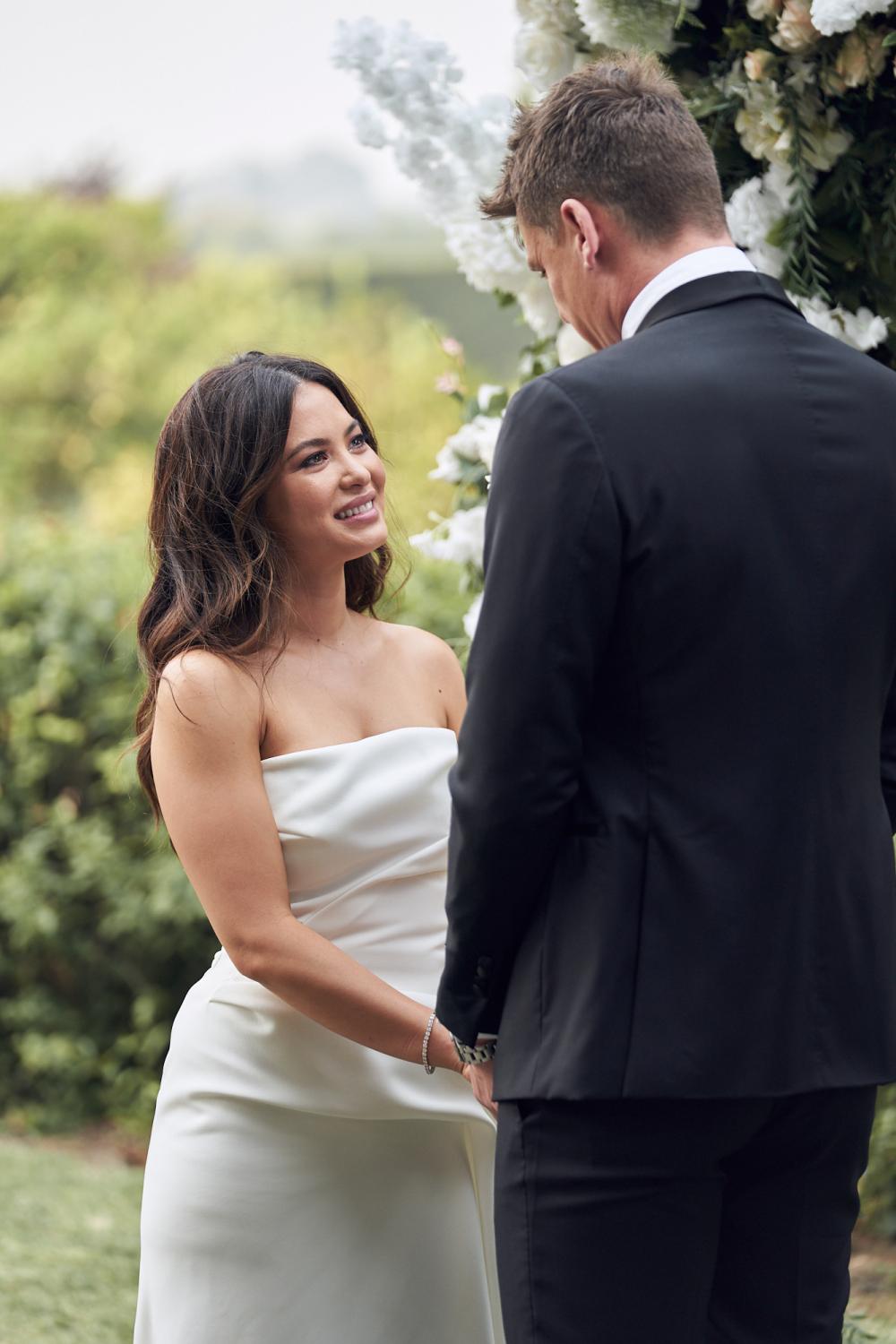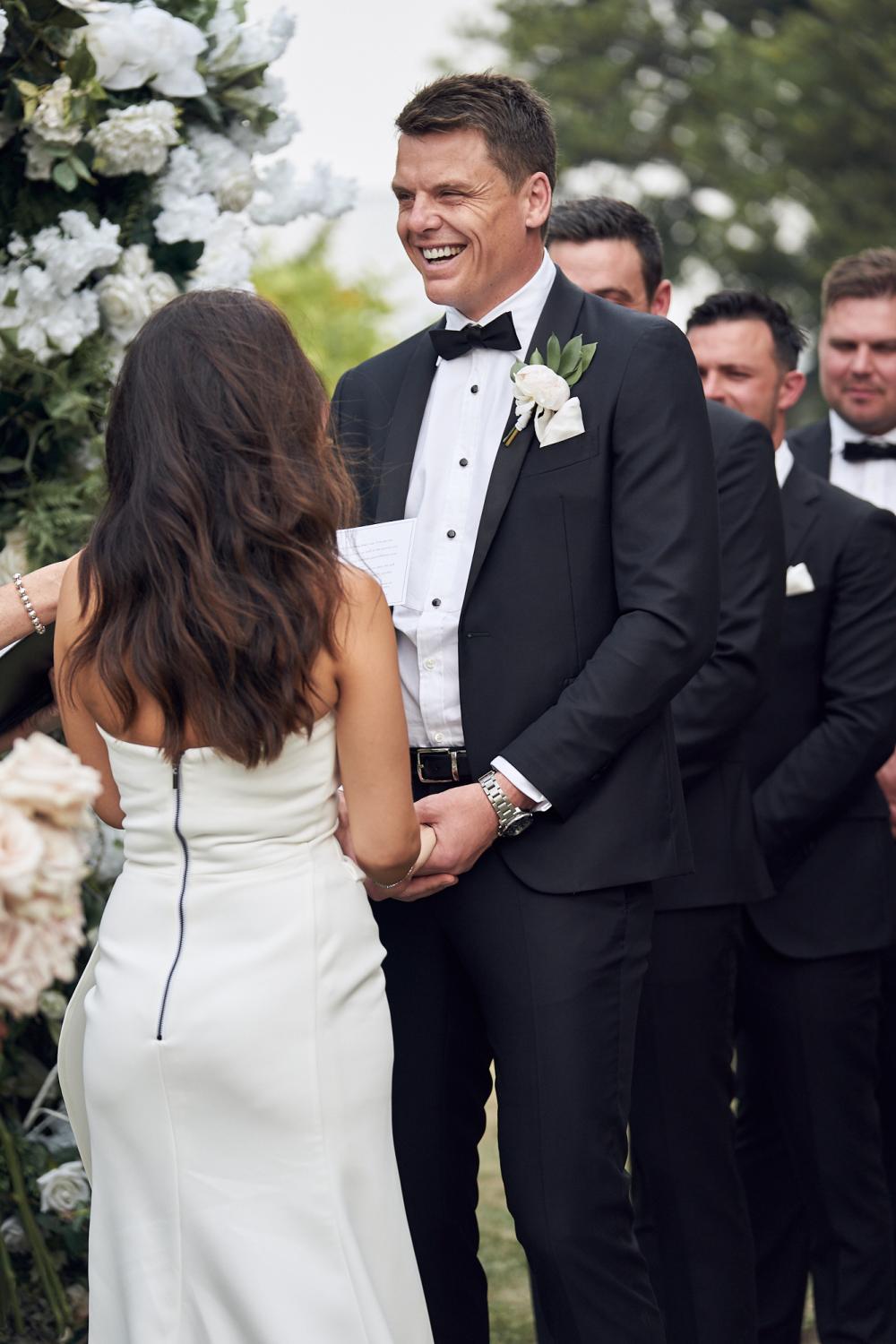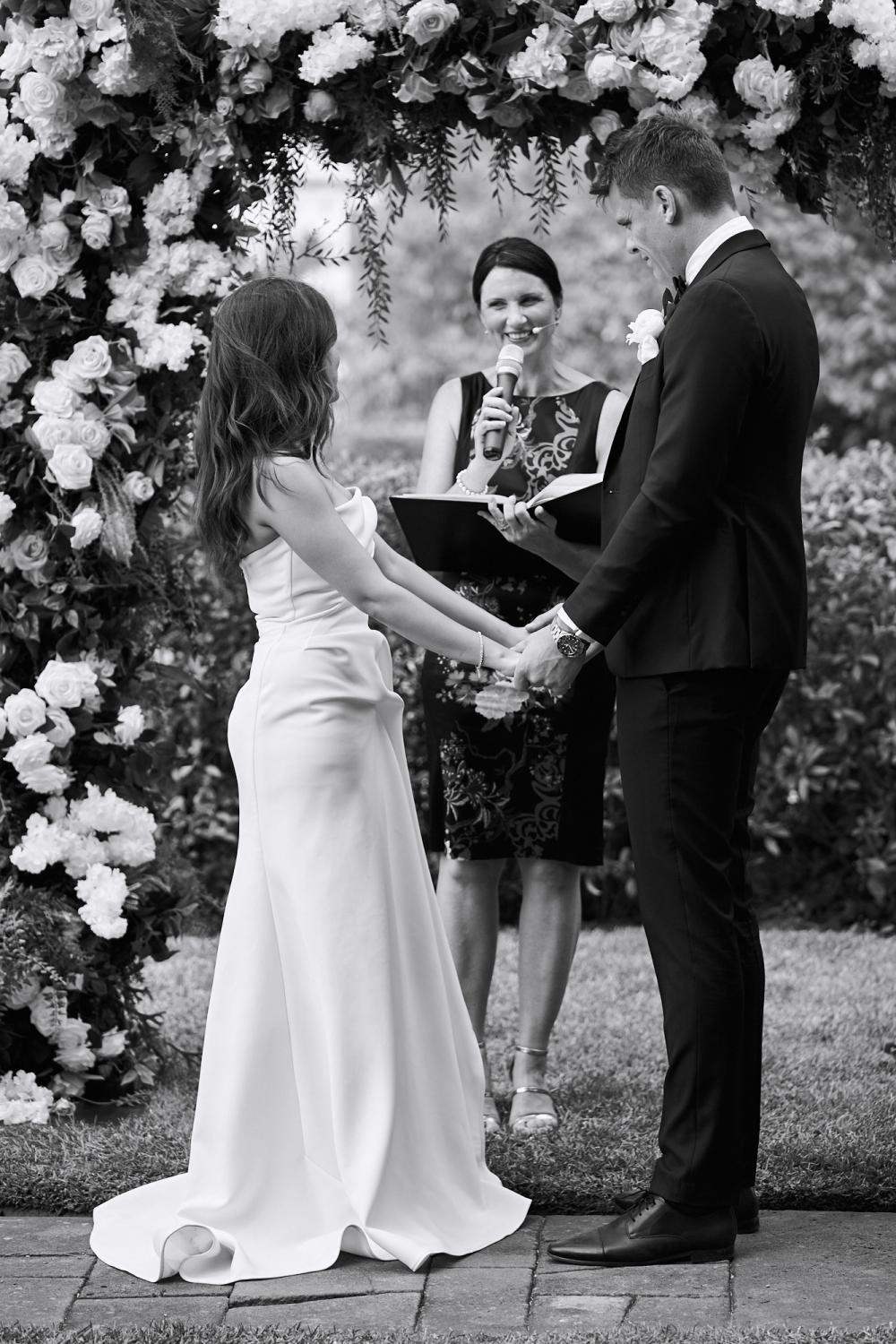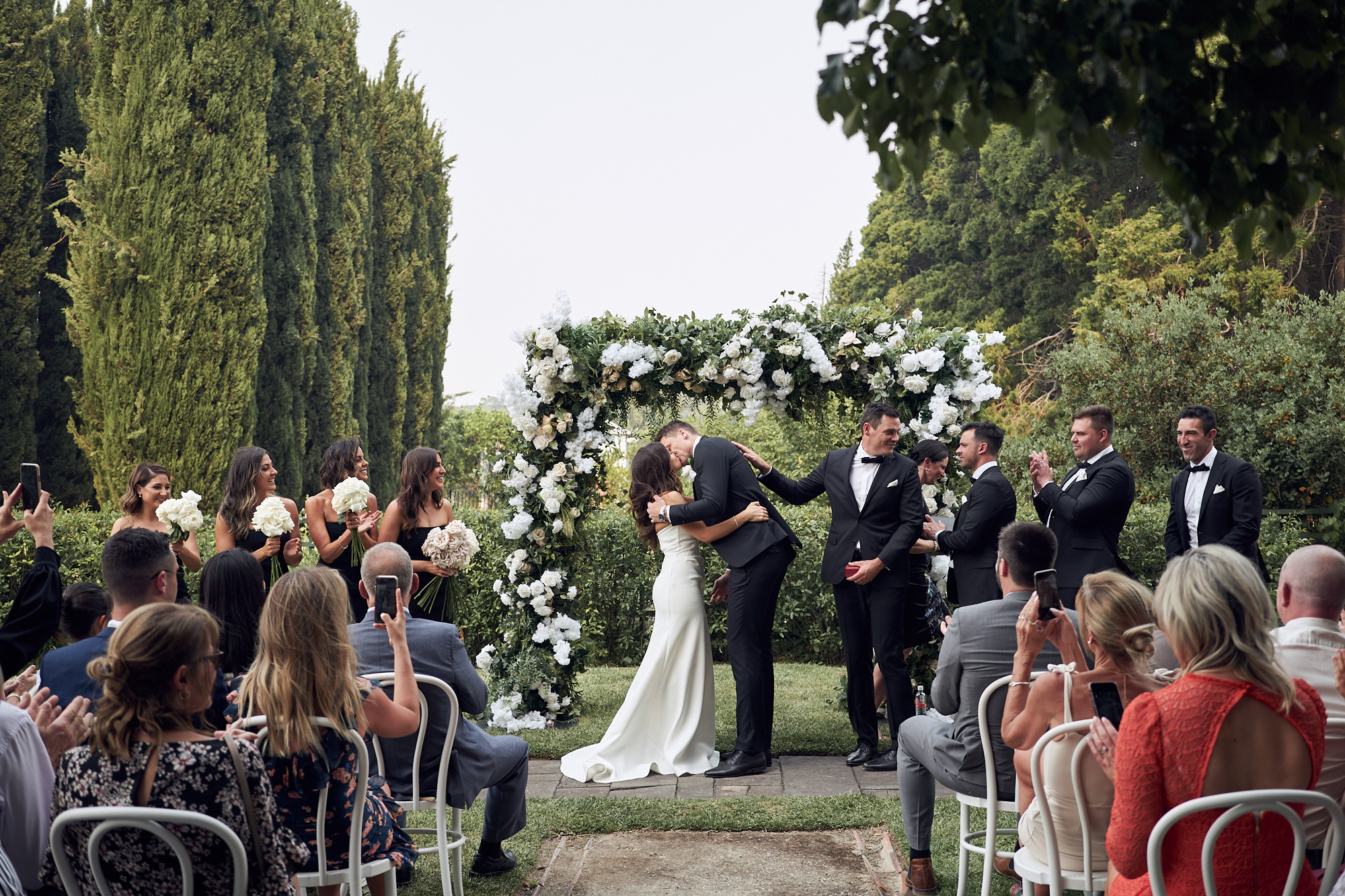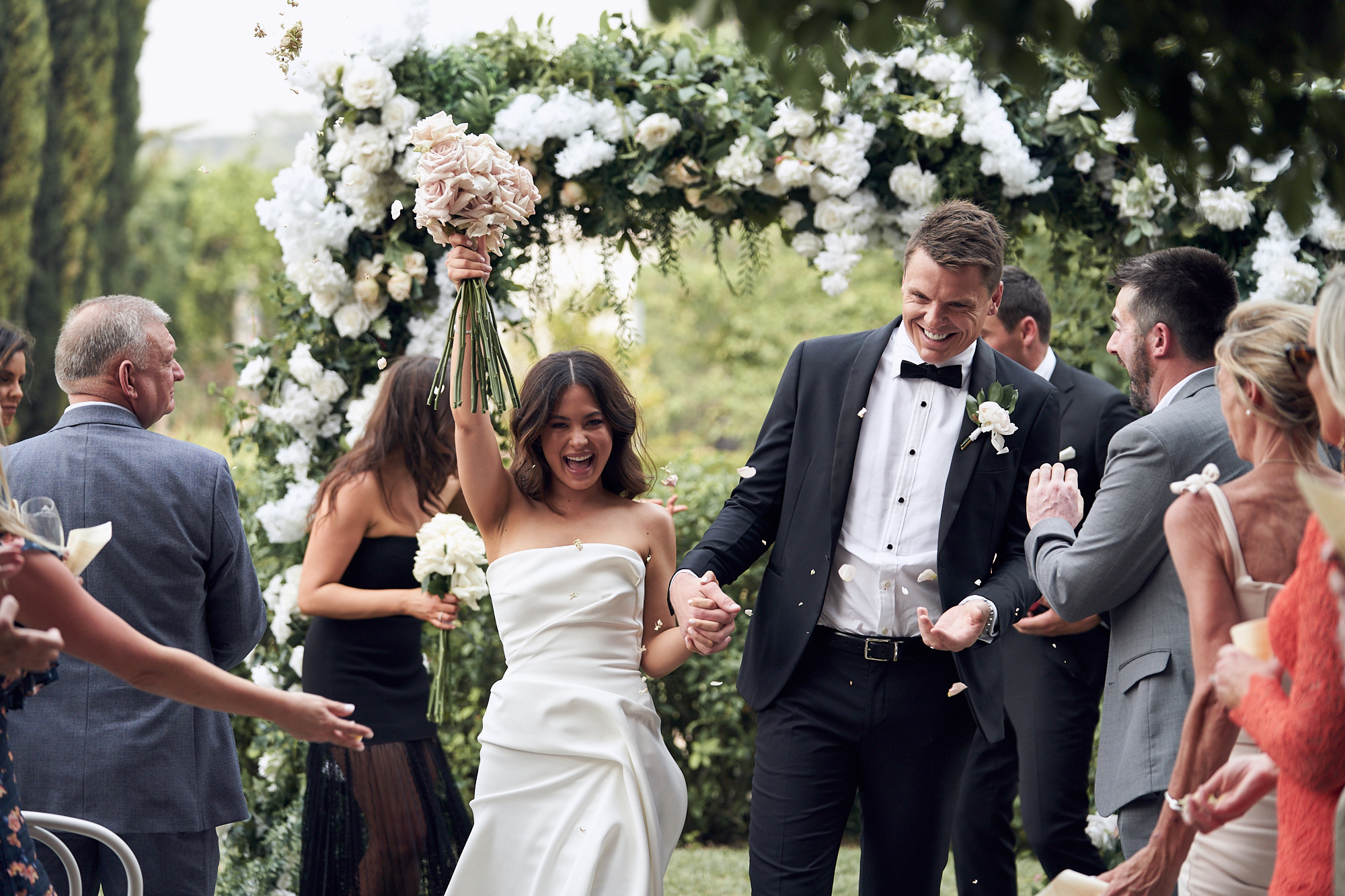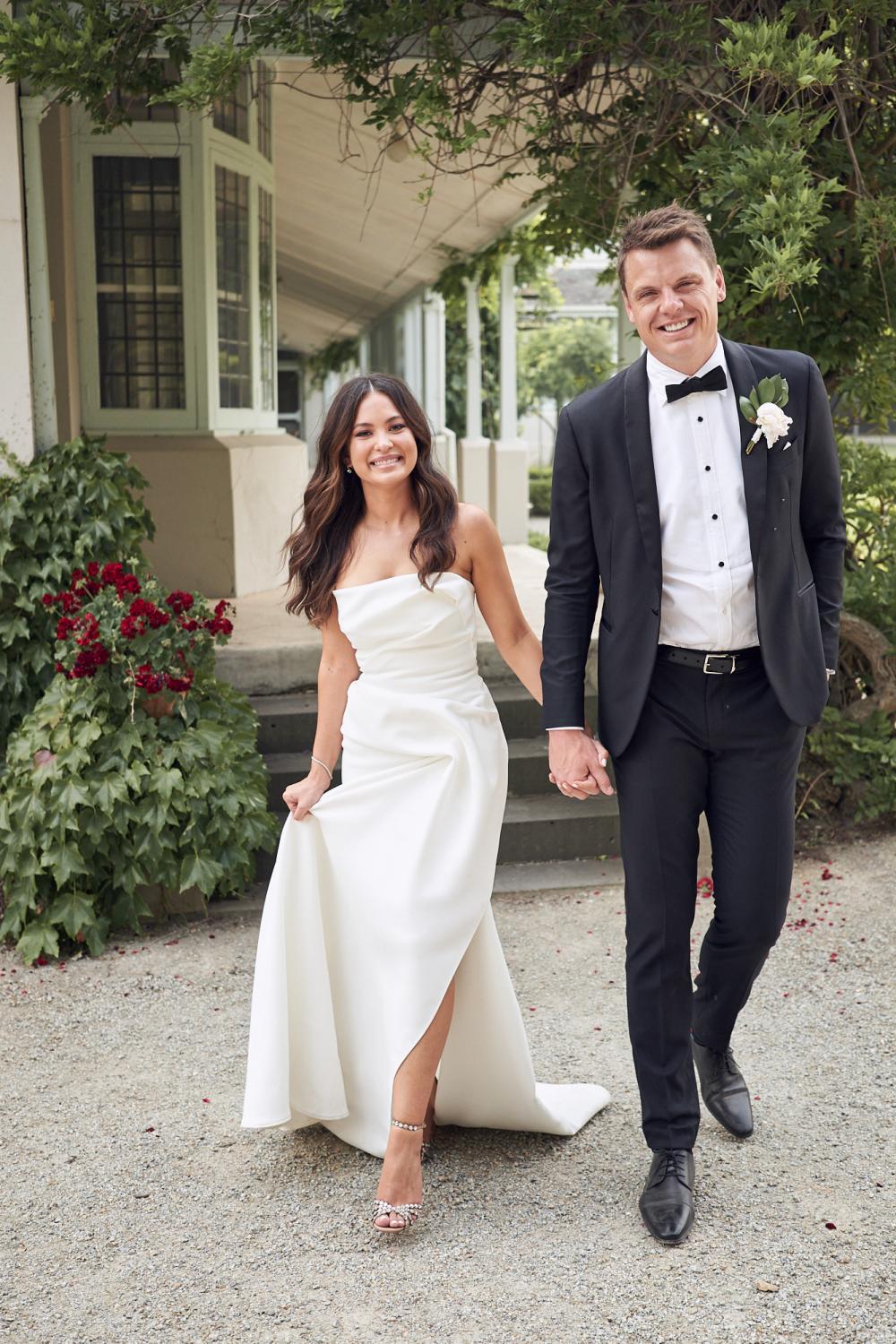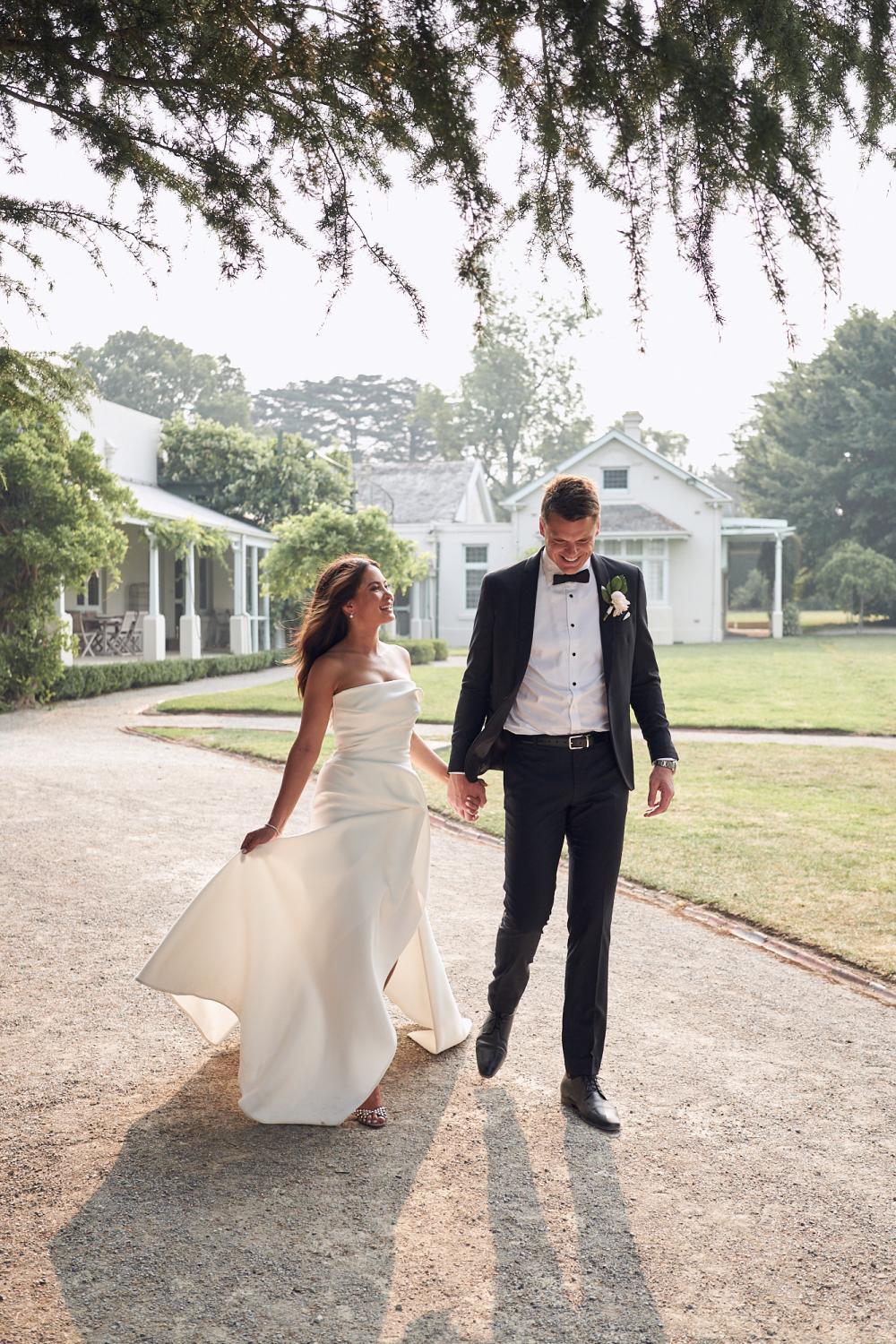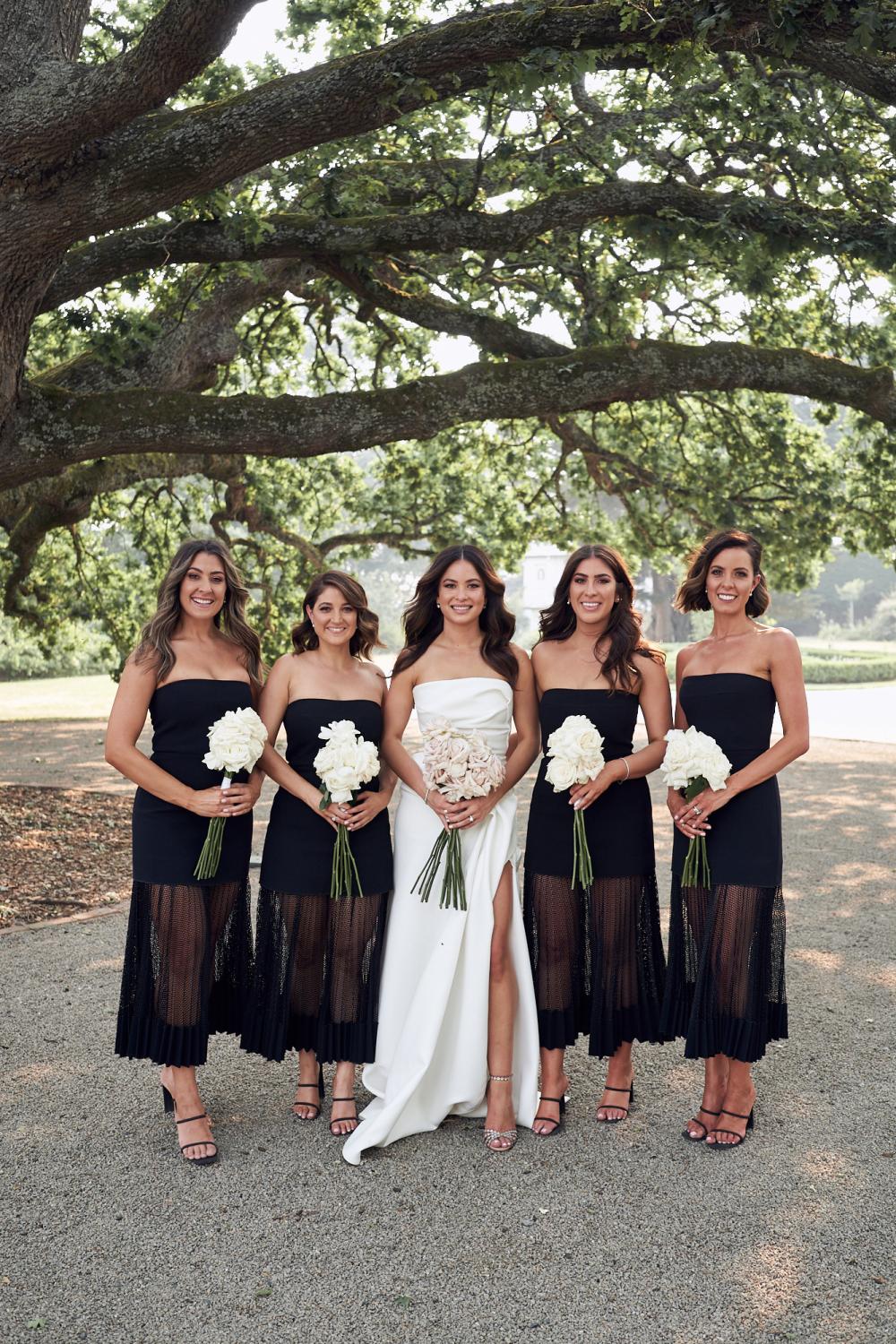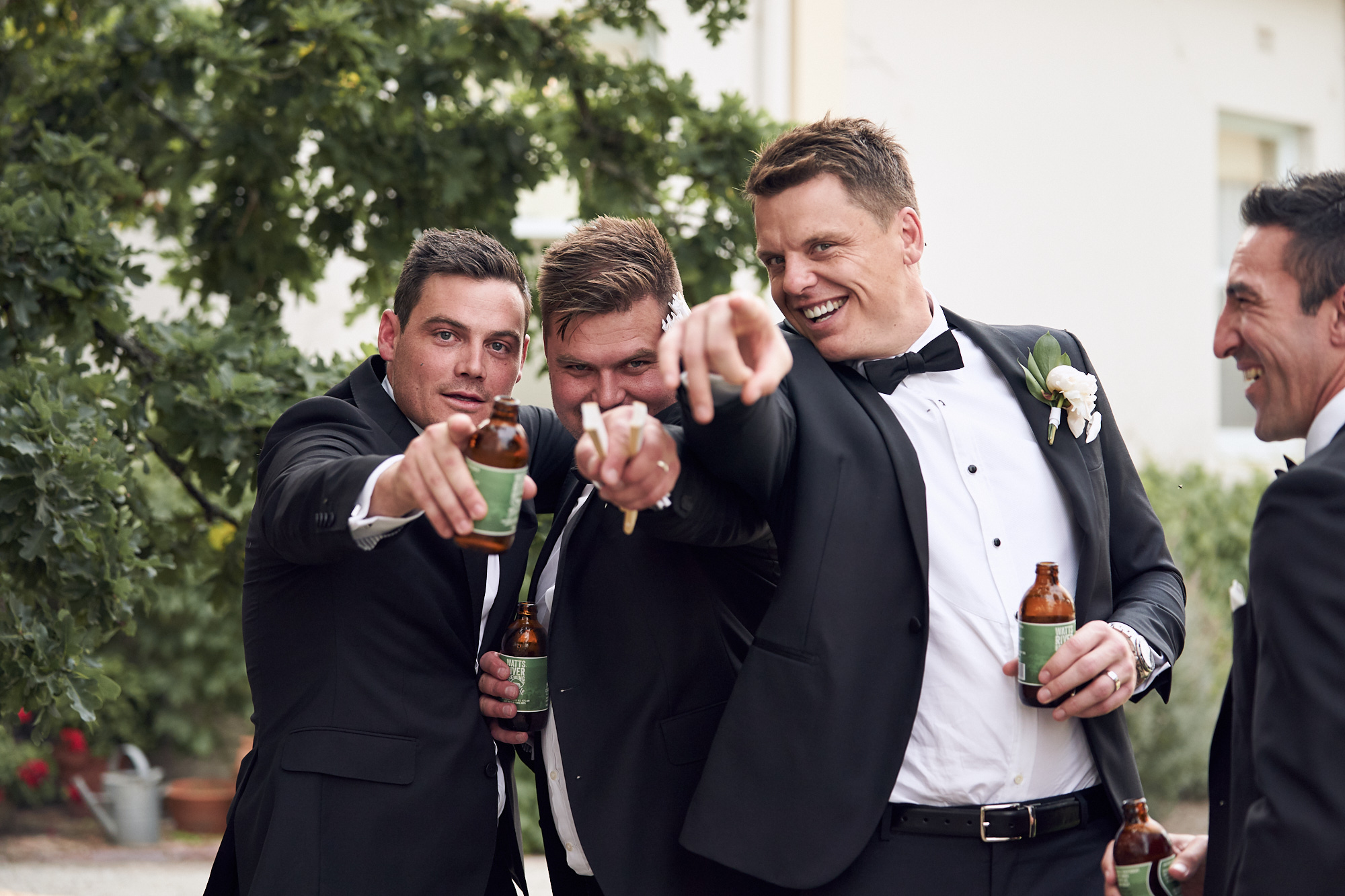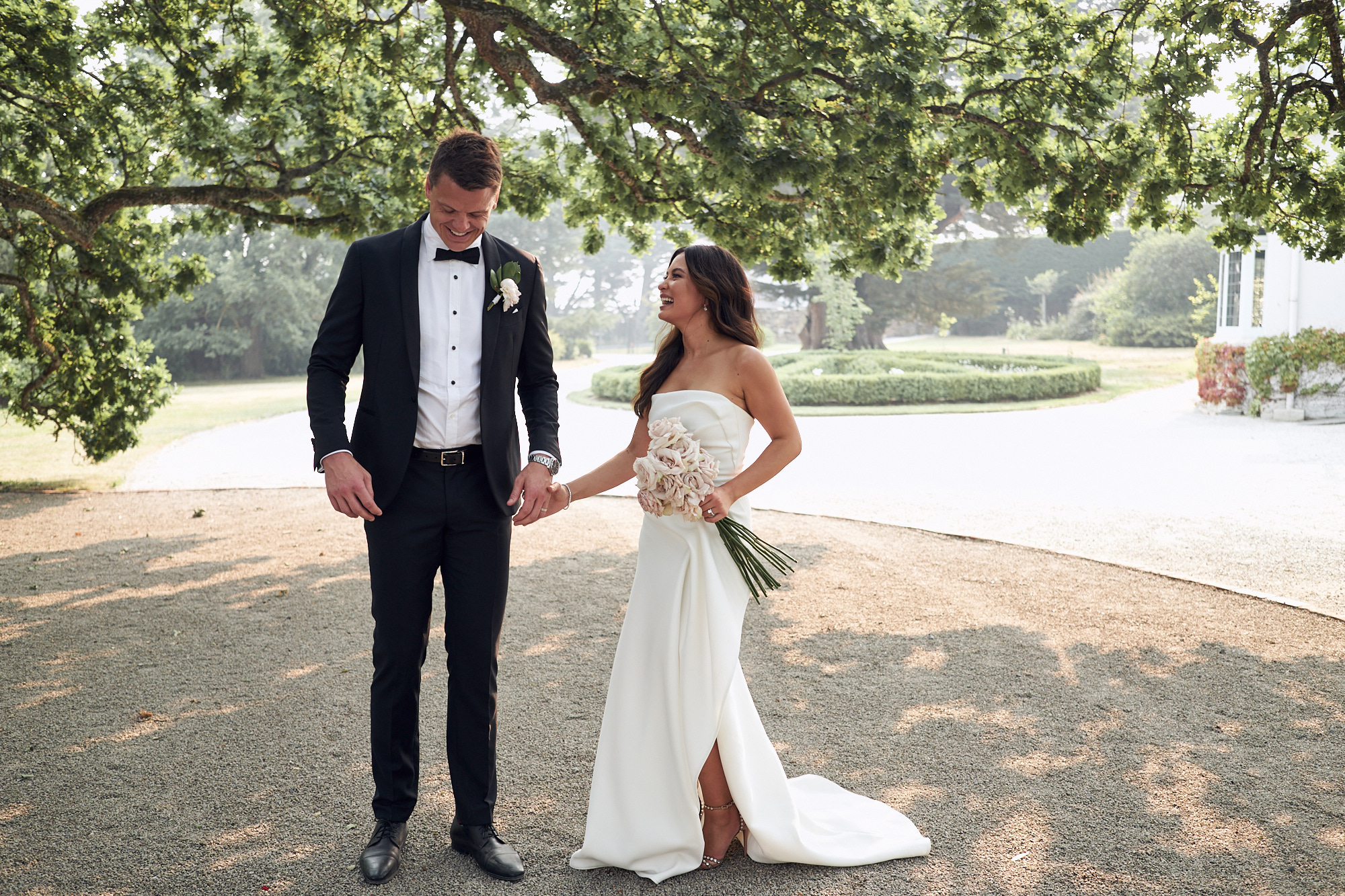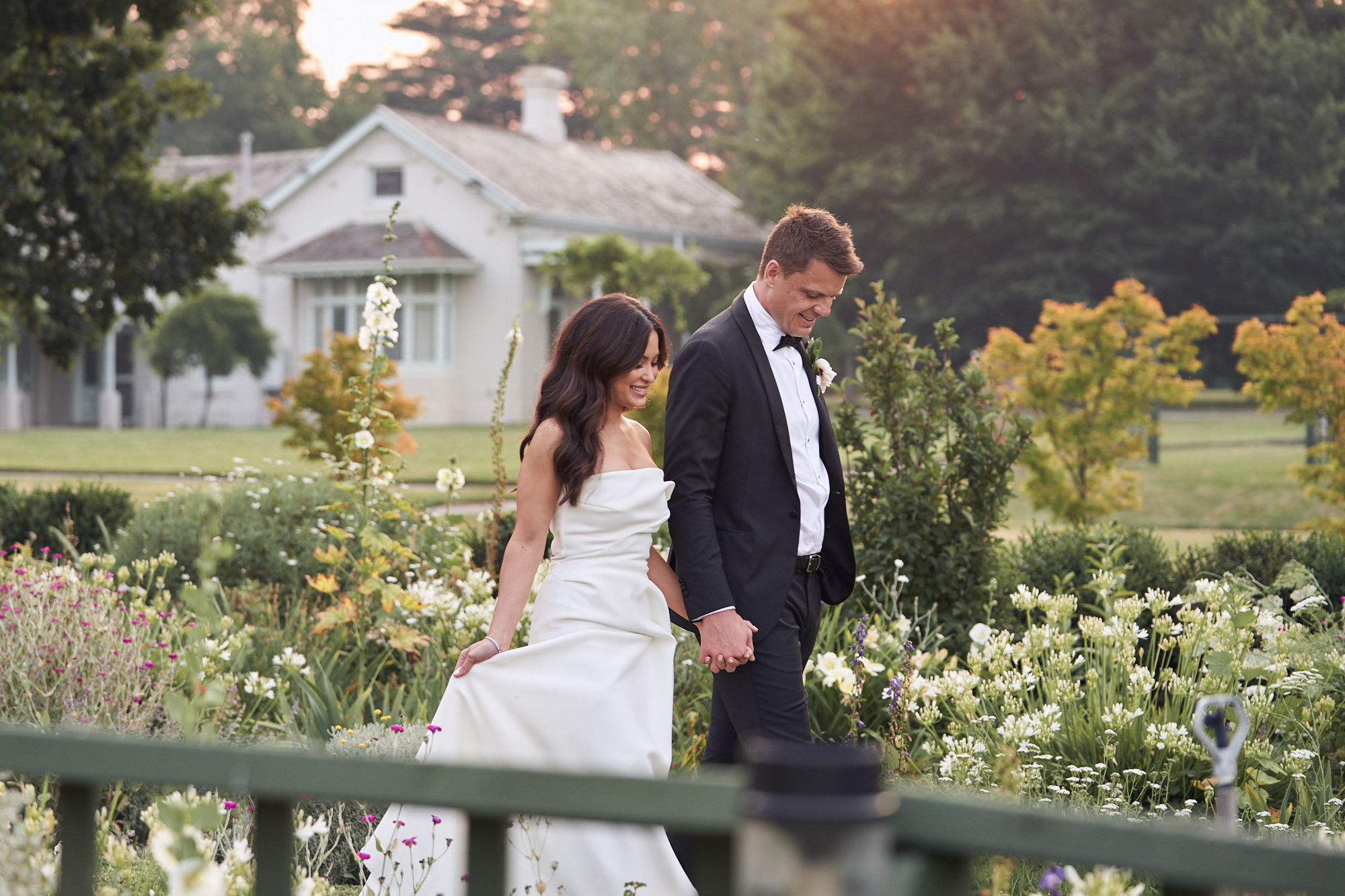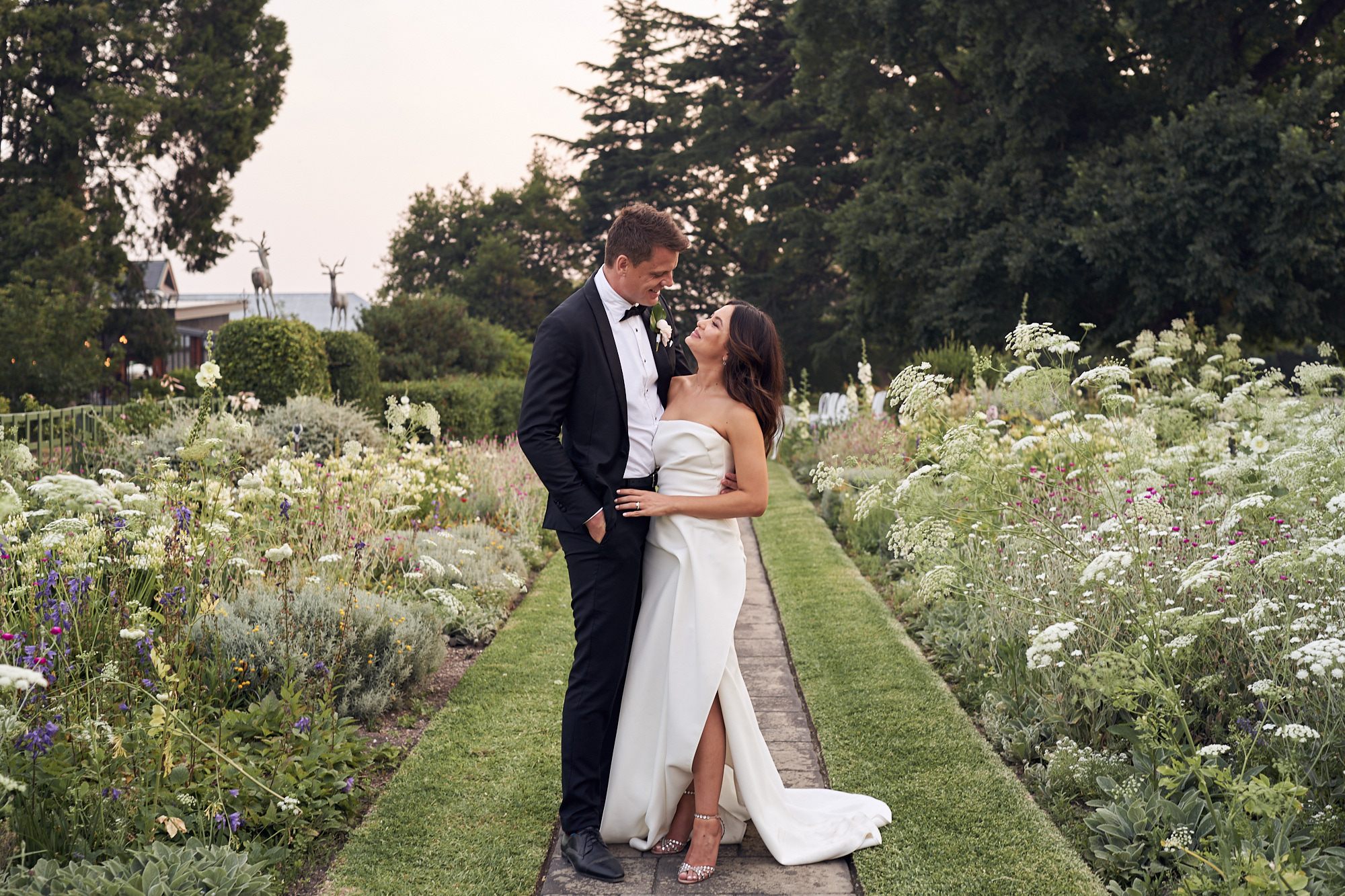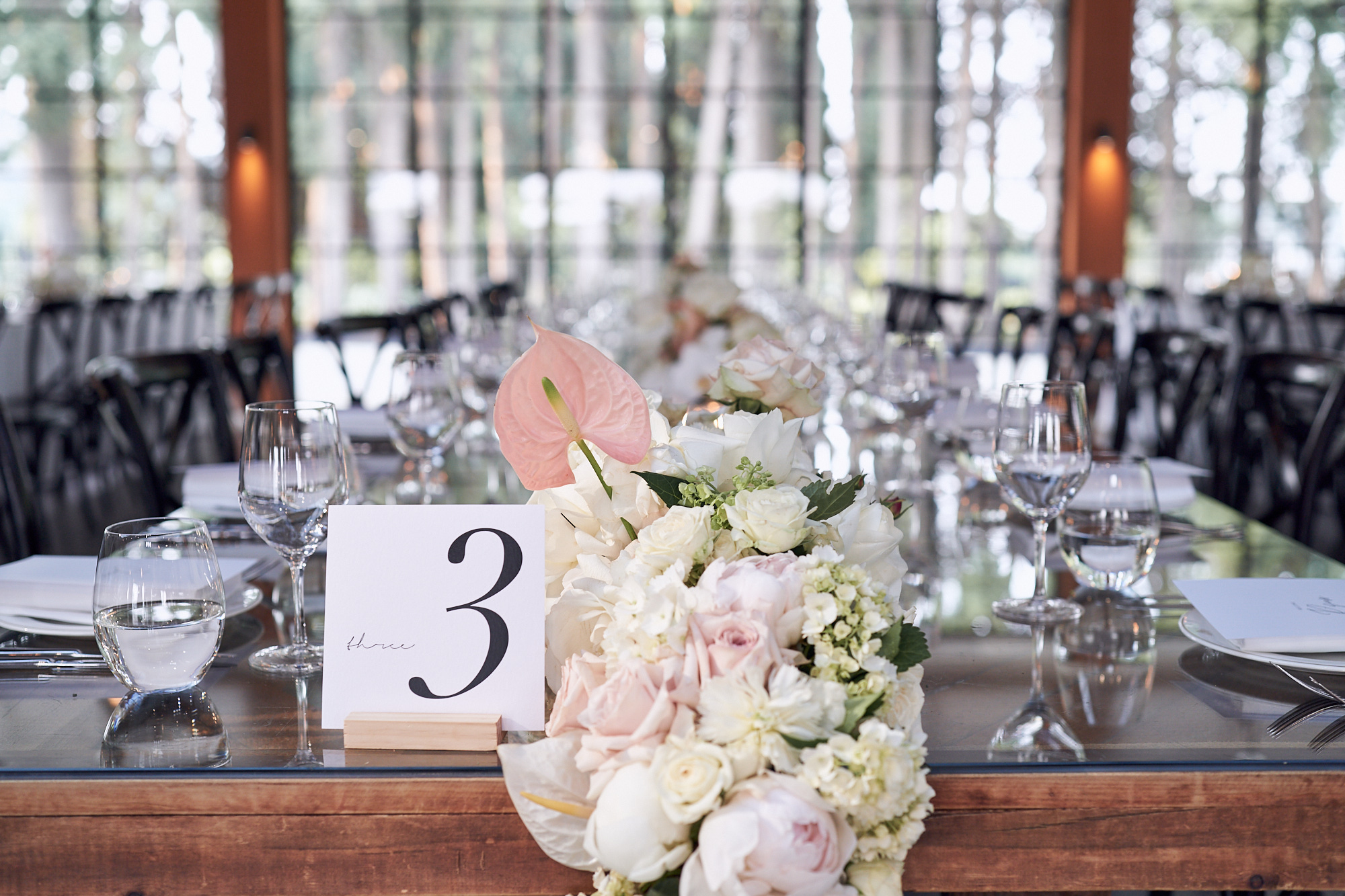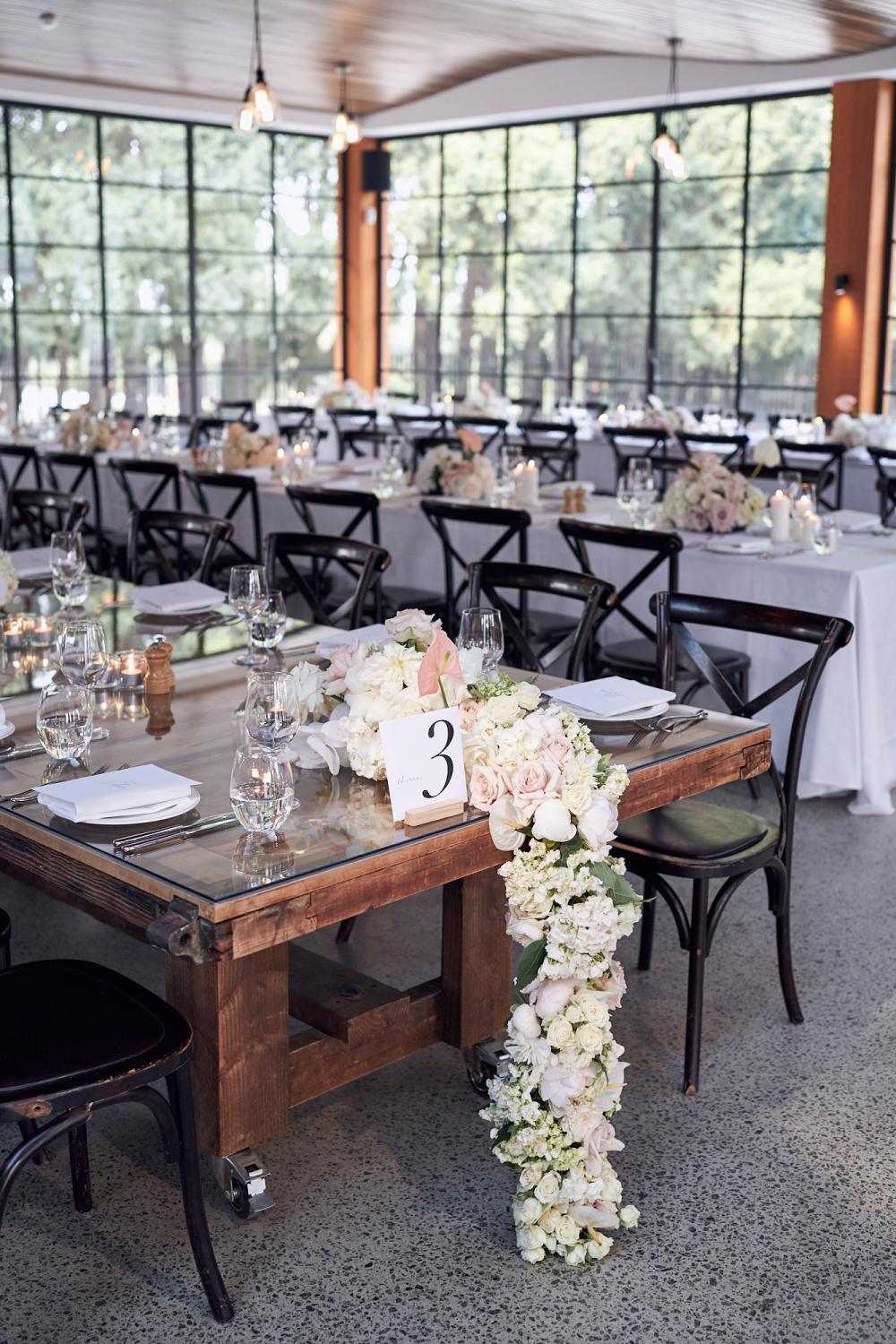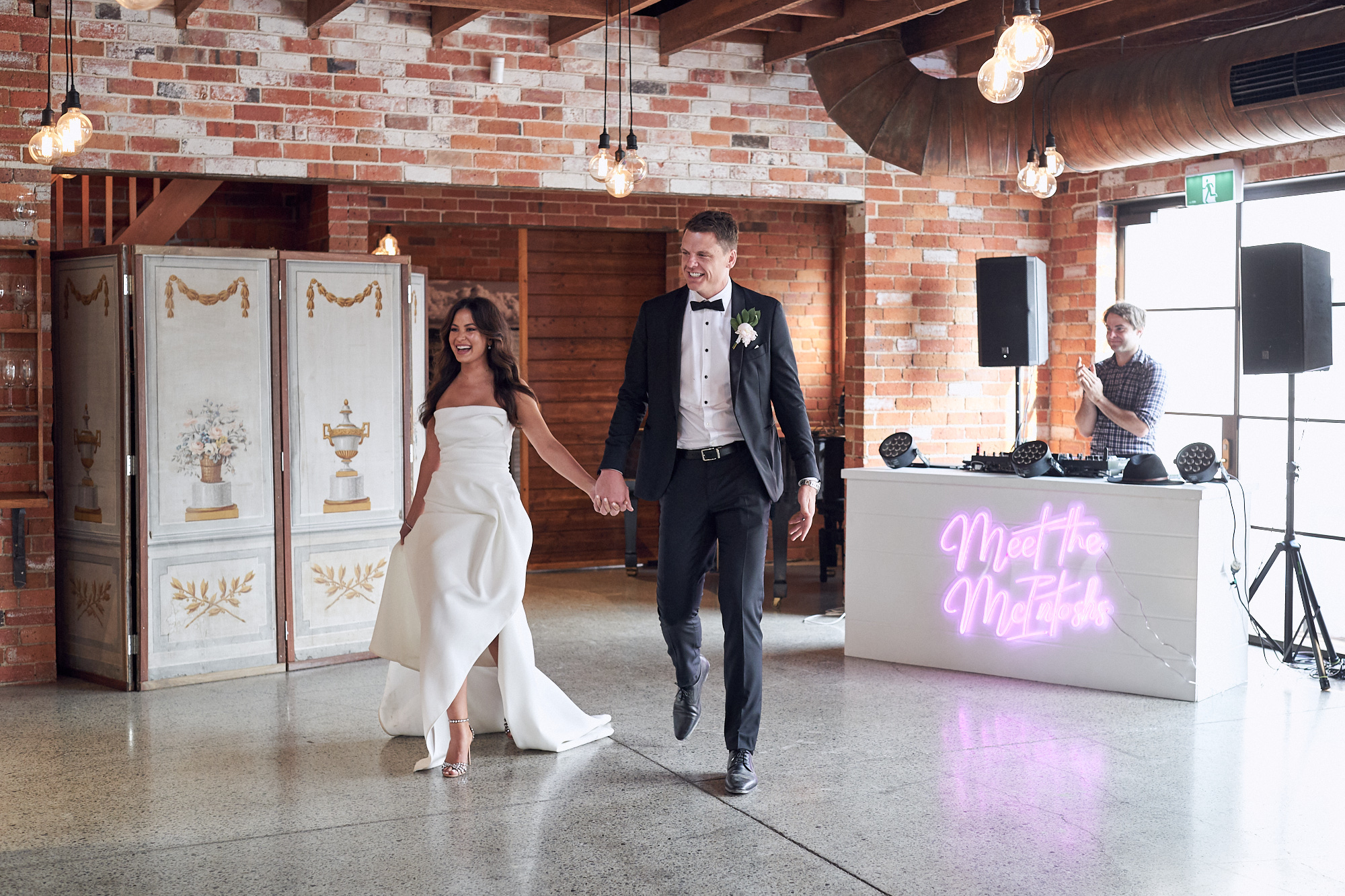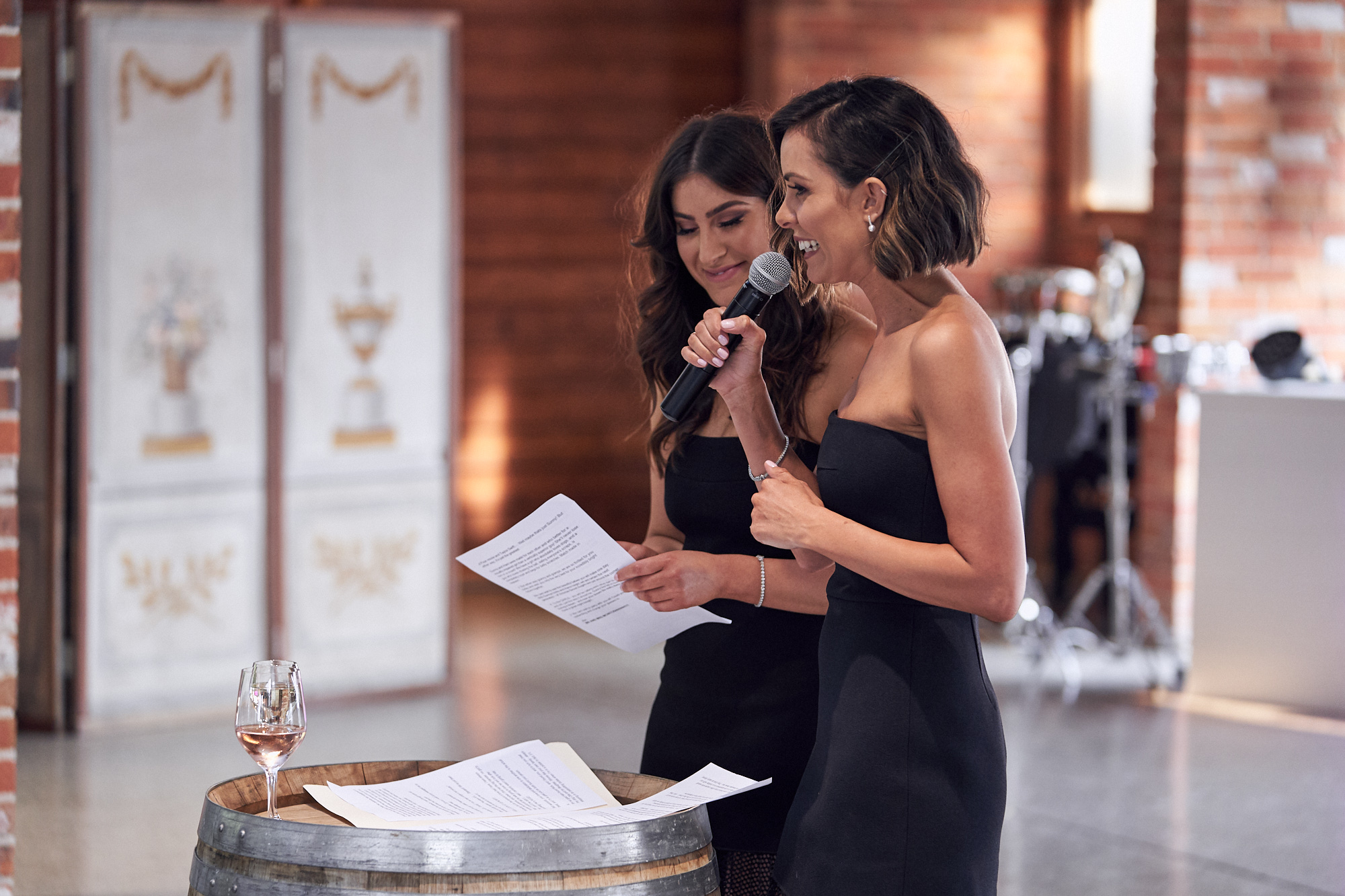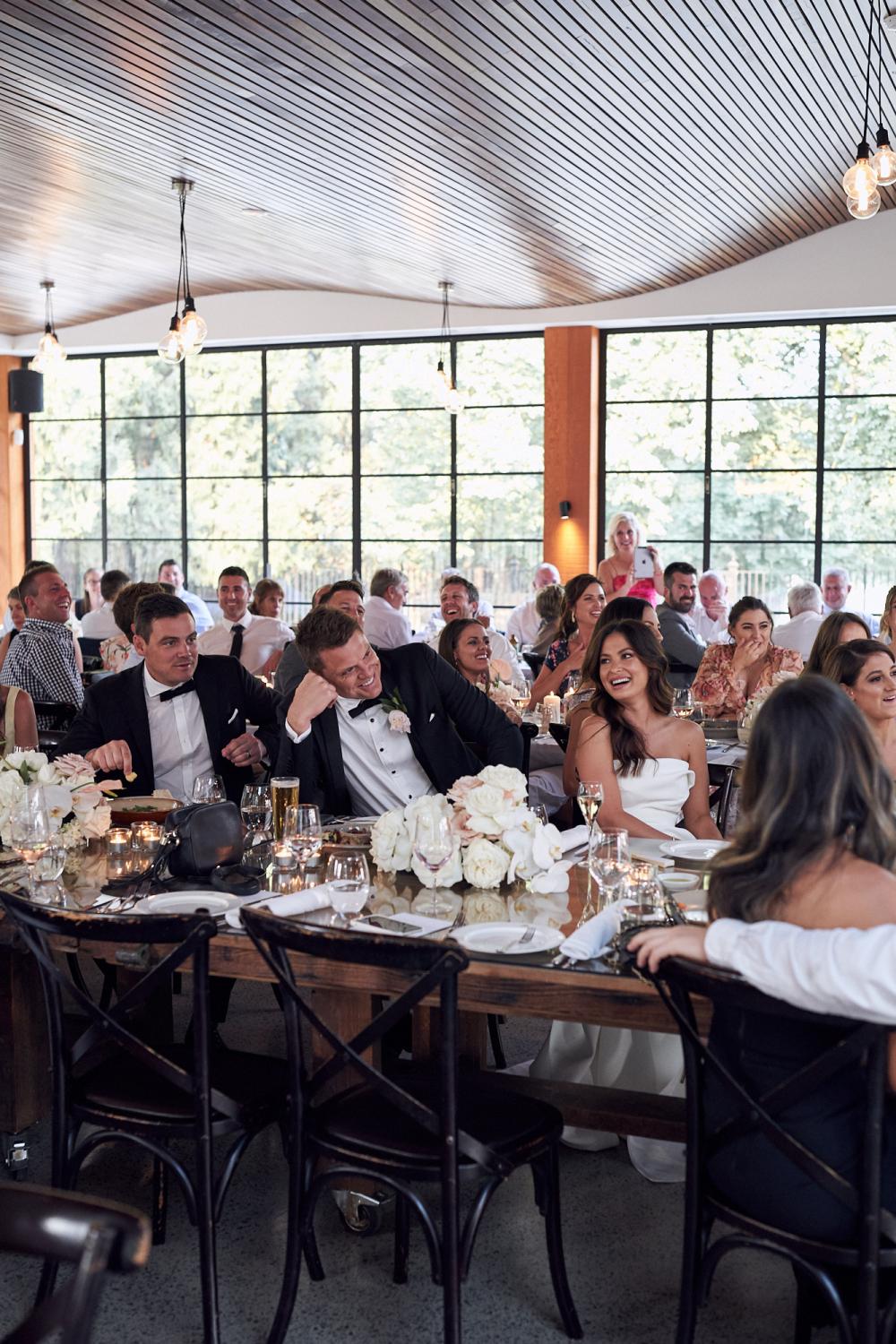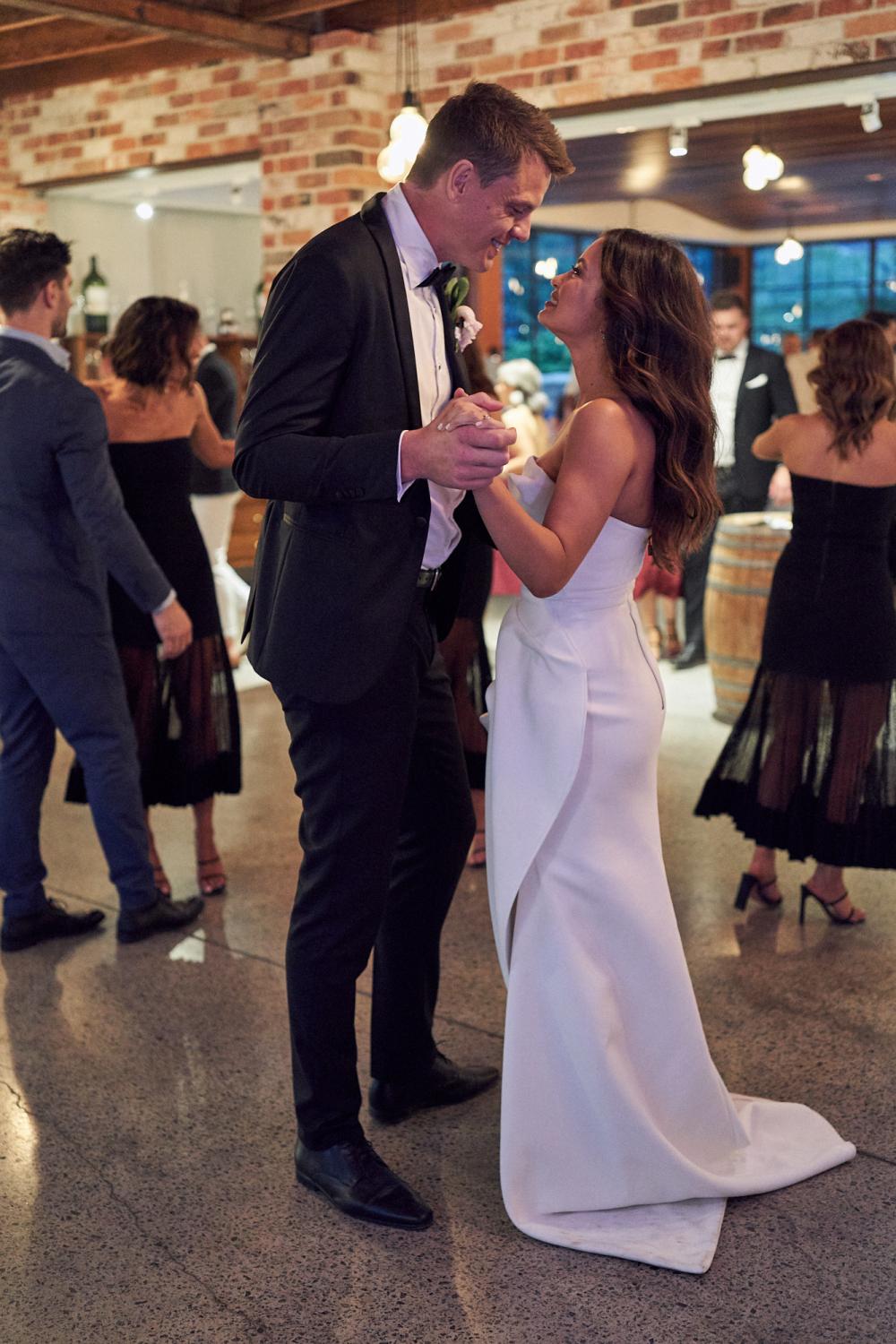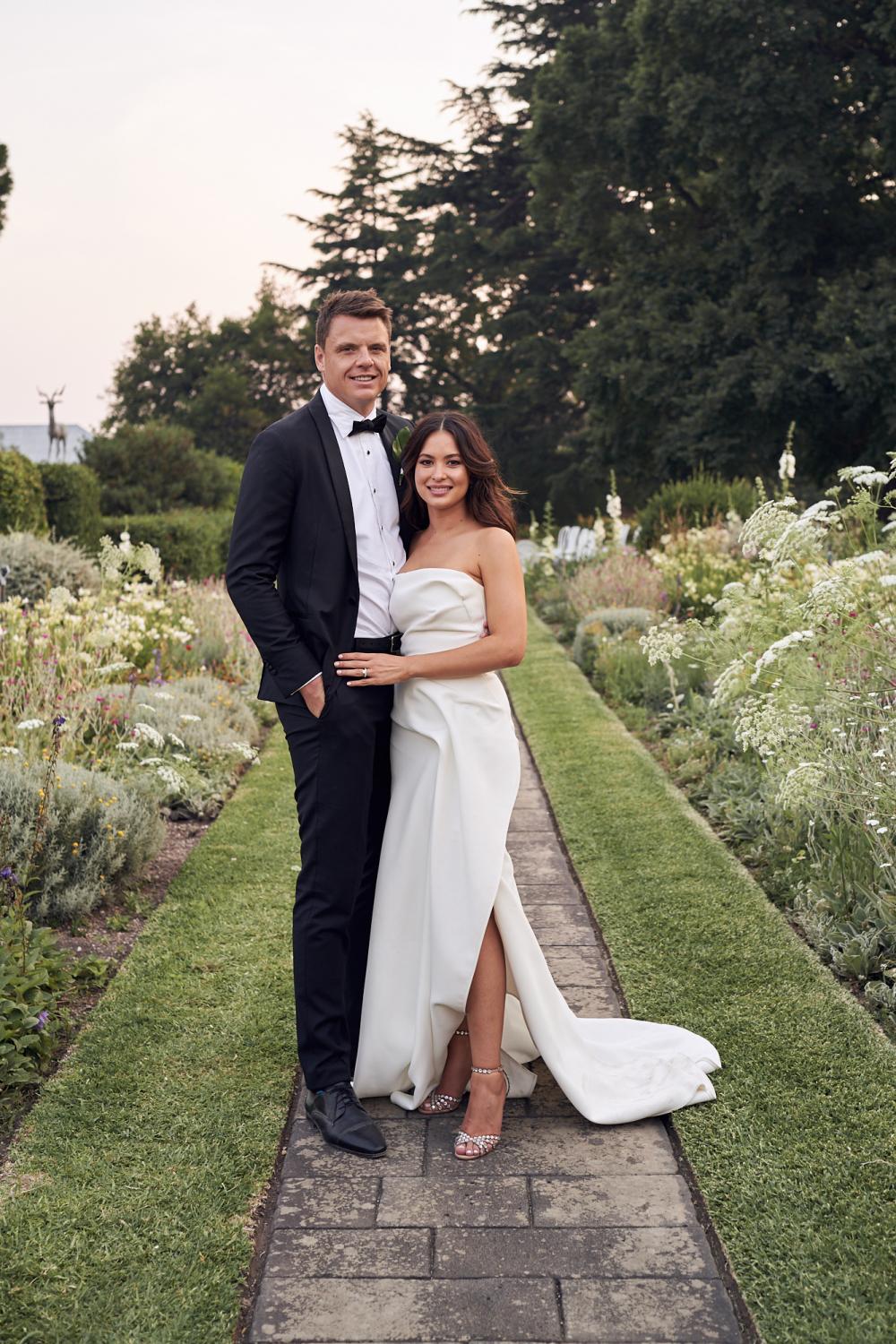 Head over to Lost In Love's Blog for more images of this gorgeous couple's big day!
Hamish + Sunny | 20.12.2019
Photography: Lost In Love
Location: Coombe Yarra Valley
Videography: Moon & Back Co
Marriage Celebrant: Meriki Comito 
Bridal Gown: Toni Maticevski
Florals: Vagari Creative
Ceremony Music: Four Seasons String Quartet
Best Outdoor Wedding Venues + Locations  →
← Rain on your Wedding Day – Do you have a Plan B?