Sarah + Tristan's Stones of The Yarra Valley Wedding
The Event
Sarah and Tristan chose to celebrate their 10 year relationship by saying 'I do' during a beautiful Stones of the Yarra Valley Summer wedding.
It was a true celebration of young love that had developed into a deeper connection over time and led two gorgeous souls to declare a lifetime of love and commitment to one another.
Sarah had her gorgeous sister as maid of honour by her side and it was heartwarmingly clear how close the two of them were as they shared such a special day together.
Sarah's spectacular entrance to the Stones chapel in a stunning off the shoulder, mermaid gown with cathedral length veil, was received with smiles, gasps of appreciation and tears of joy.
Their ceremony reflected on the 10 years they had already spent together, as well as their hopes and dreams for the future, before some beautiful vows and a first kiss as husband + wife gave us all the feels.
A famous Stones petal toss kicked off celebrations immediately after, before guests enjoyed drinks in the dairy whilst the newlyweds took some time to enjoy the just married vibe with a sunset portrait session.
The Meeting
First meeting just after high school at a house party, Sarah and Tristan were two of the last few people to leave and were involved in an intense game of Nintendo Wii.
Tristan thought Sarah was the most stunning woman he had ever seen, and Sarah was completely drawn towards Tristan's kind and gentle nature.
Being around one another was effortless right from the start, as though they had already known each other for years, and they felt an instant connection.
The Proposal
Tristan loved how loyal, caring and incredibly loving Sarah was, and that every moment spent with her made his day better, so deciding to celebrate 9 wonderful years together with a holiday in Fiji, Tristan secretly packed a beautiful ring in his carry bag before they left.
Sarah loved how unbelievably selfless Tristan was, always going out of his way to help those he cares about, and always putting her first, so when he bent to one knee during a day trip to a private island and asked her to marry him, she didn't hesitate.
The Vows
Sarah vowed to "always love and support you through whatever life may bring us…I give you my hand, my heart, and my love, from this day forward for as long as we both shall live."
Tristan promised to "share in your dreams and support you as you strive to achieve your goals….you are my best friend, my soul mate, and I will love and respect you always."
The Party
After some stunning sunset portraits within the grounds at Stones, Sarah and Tristan chose the celebrate their marriage in the Barn, styled to perfection by Table Art Event Hire, the team at Stones, and with the spectacular floral artistry of Sugar Bee Flowers.
Guests enjoyed music and entertainment supplied by Rutherford Entertainment and cake by Miss Ladybird Cakes, before a spectacular sparkler exit signaled the end of a perfect day.
The Photography + Videography Team
A huge thanks to the superstar team that is Theodore & Co and C2 Films for capturing every moment so beautifully and for allowing me to share their work. What an honour it is to work with these ladies + gentlemen!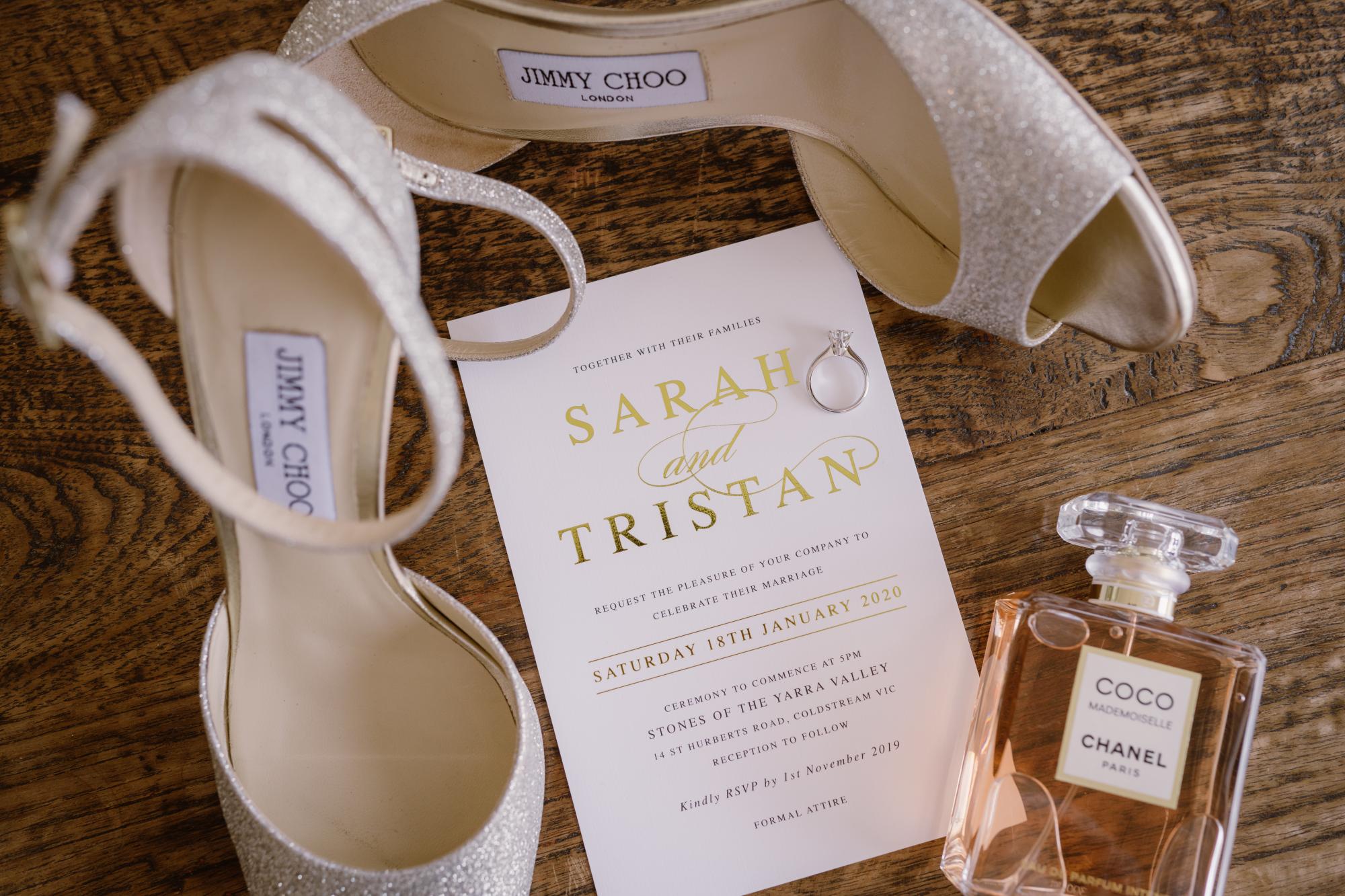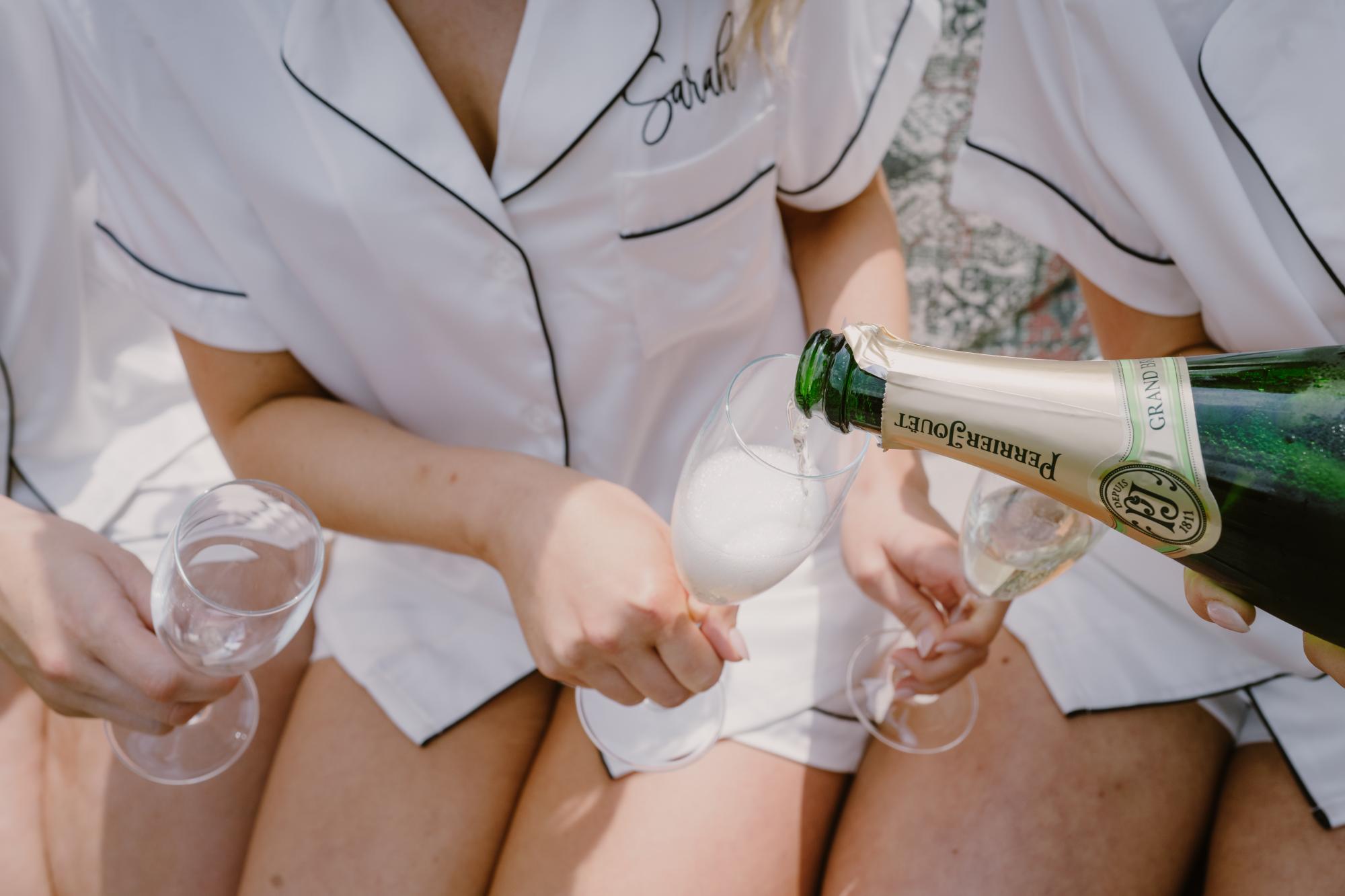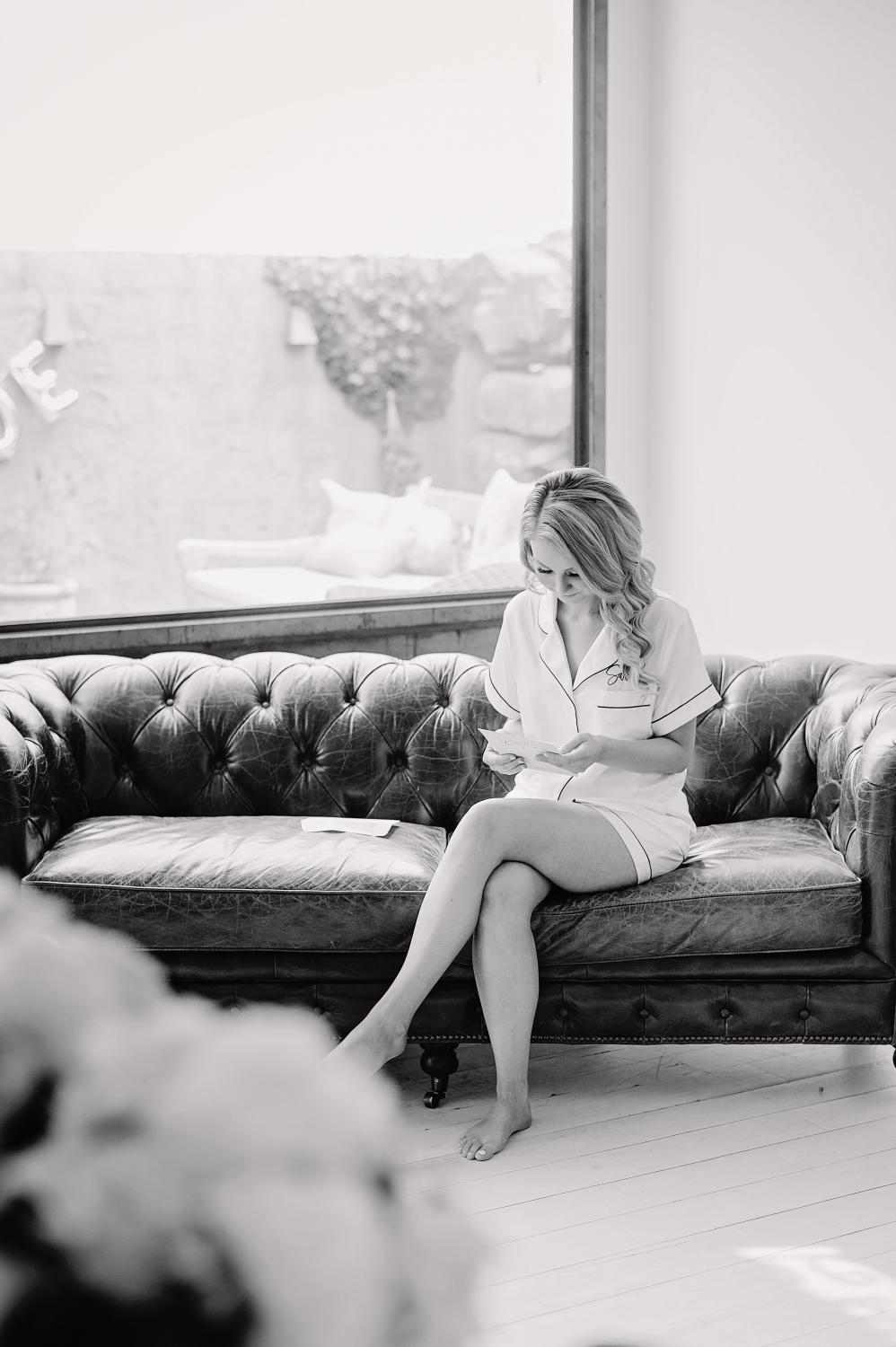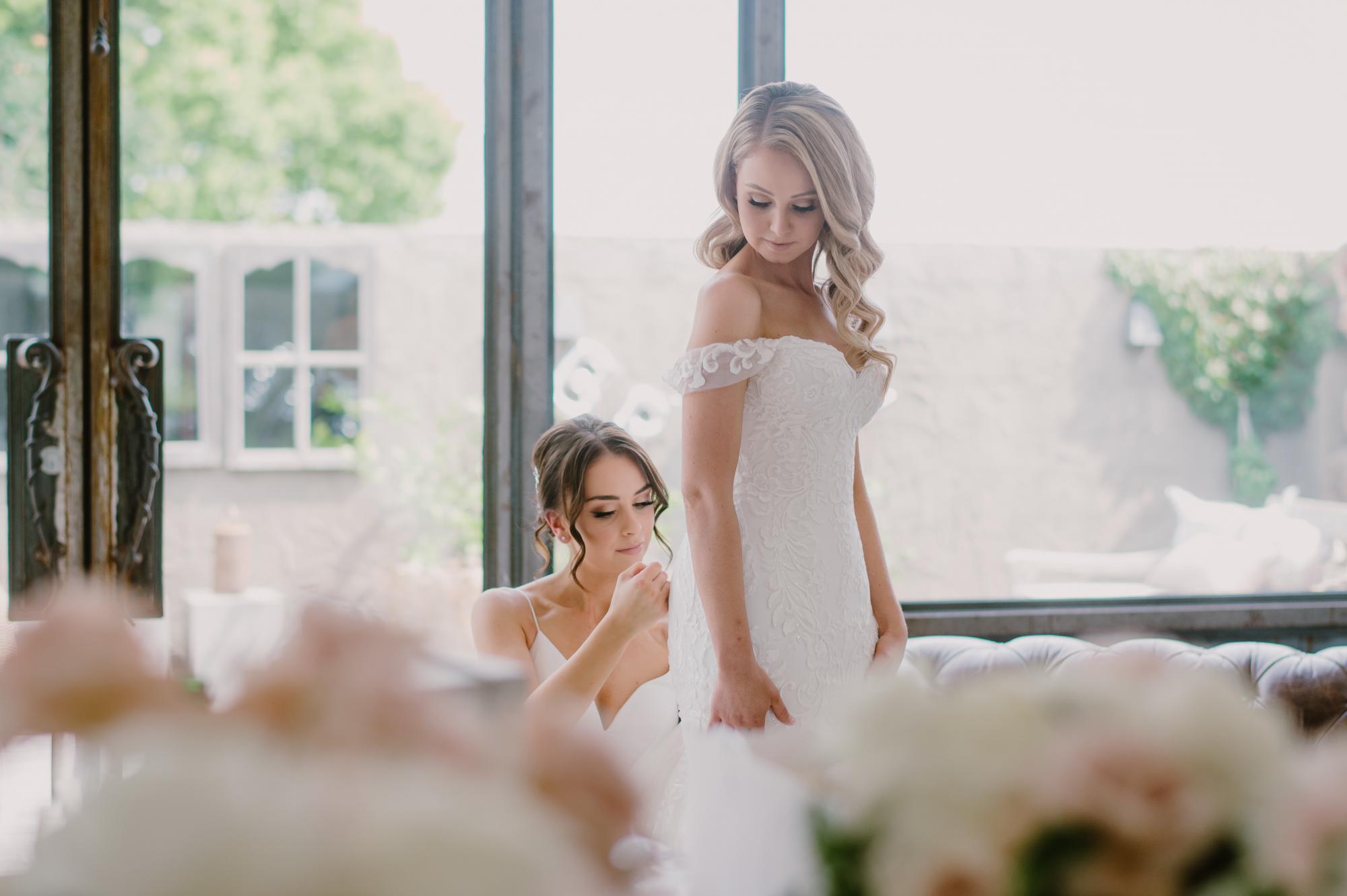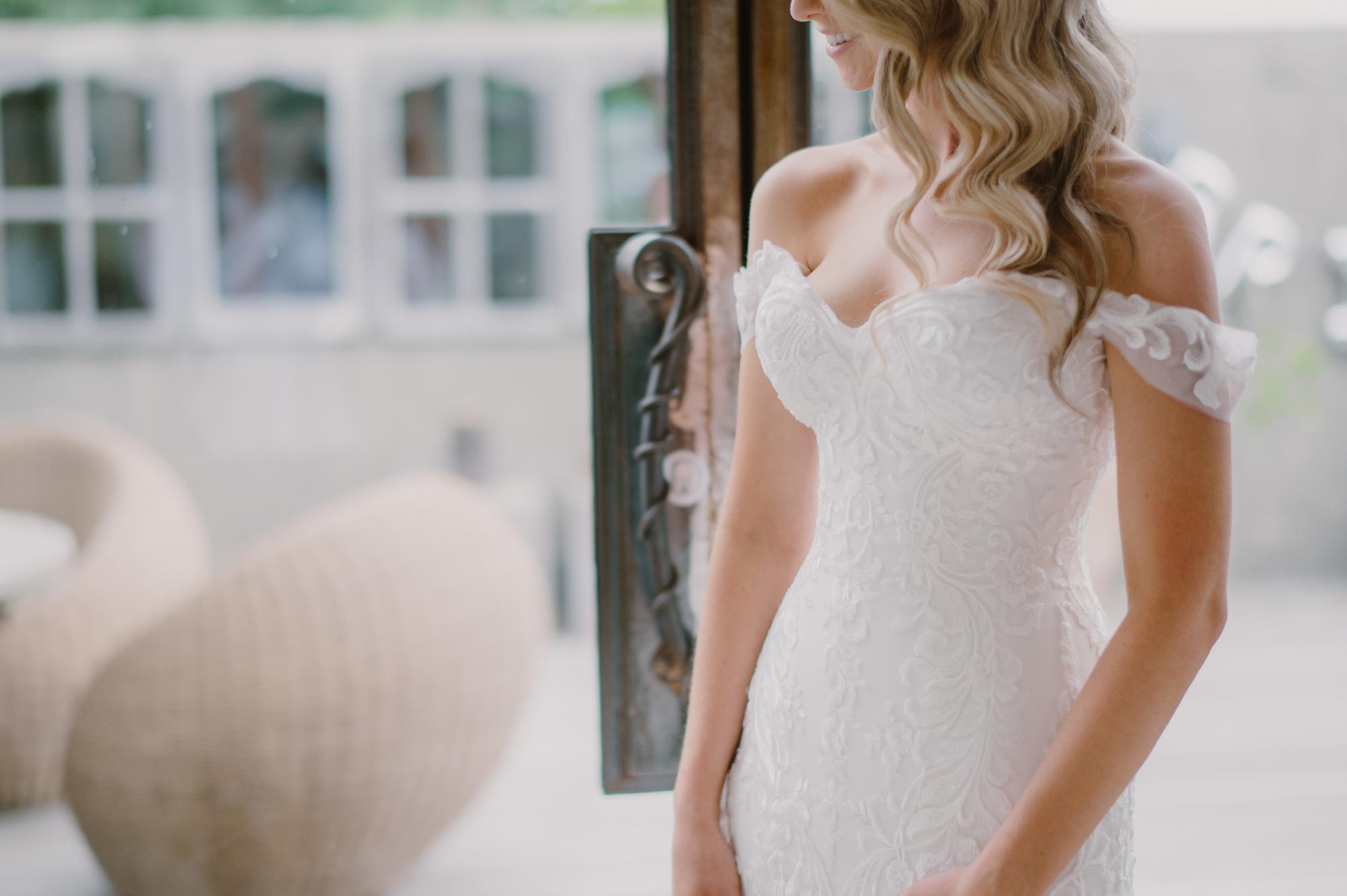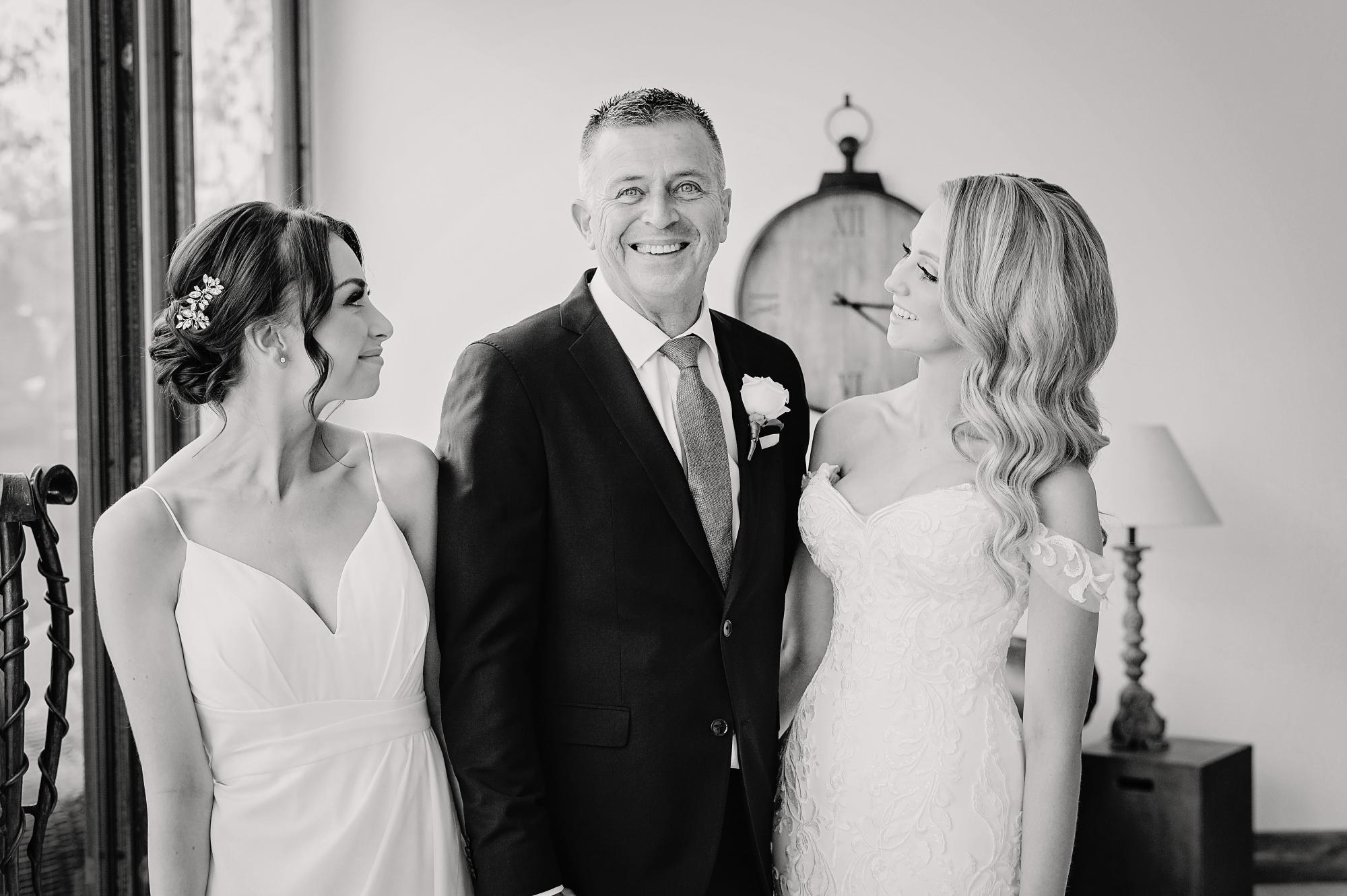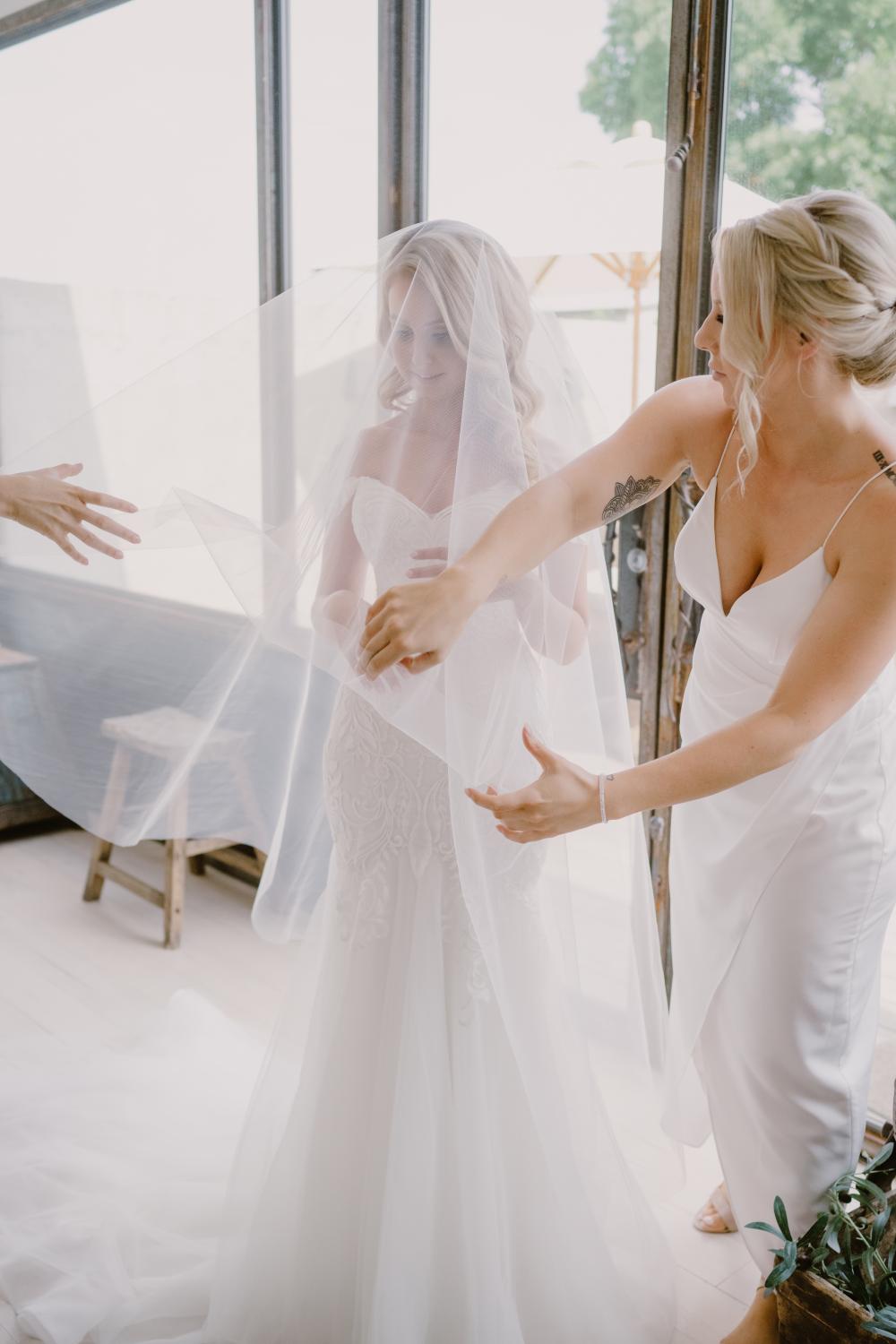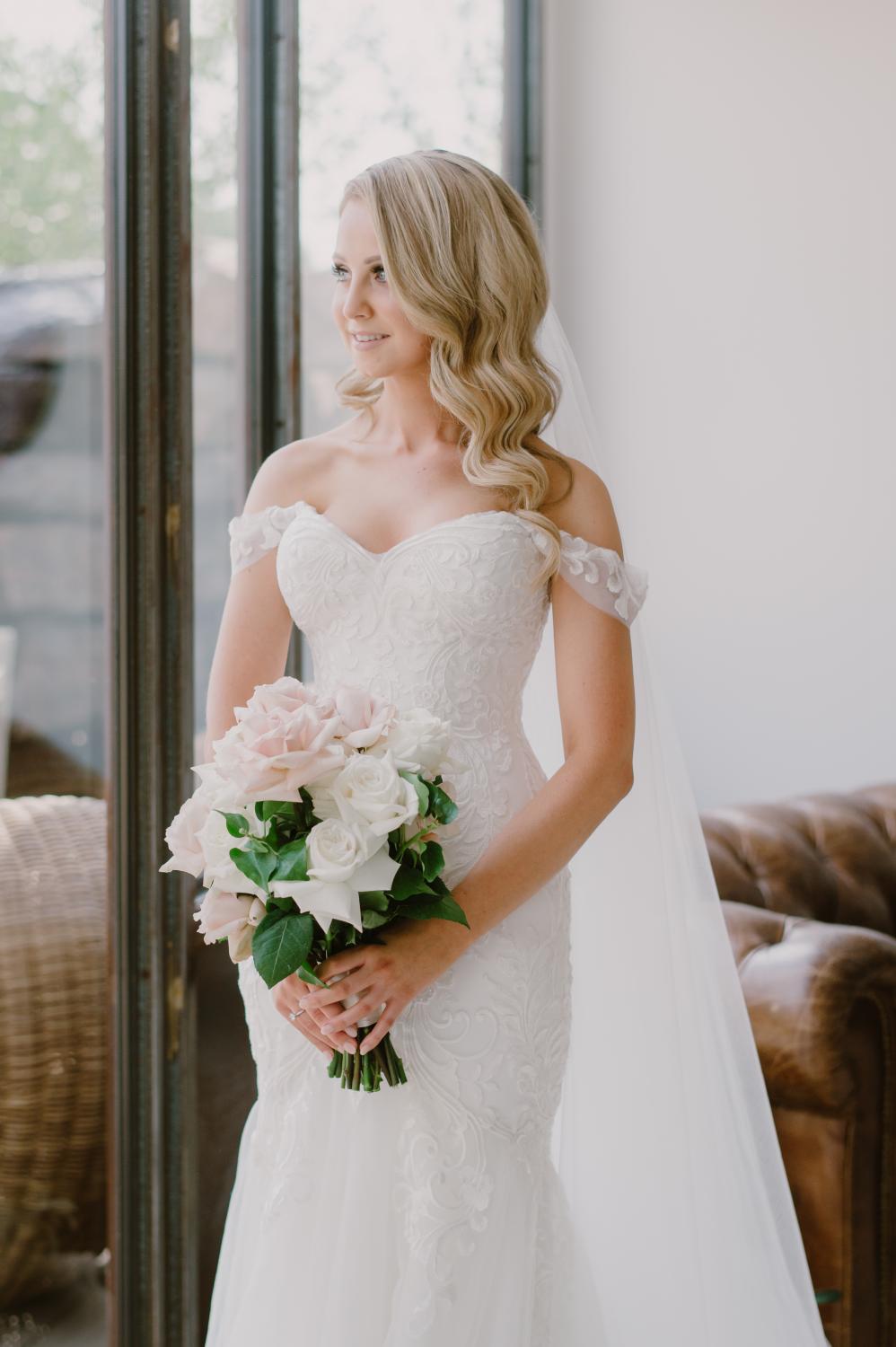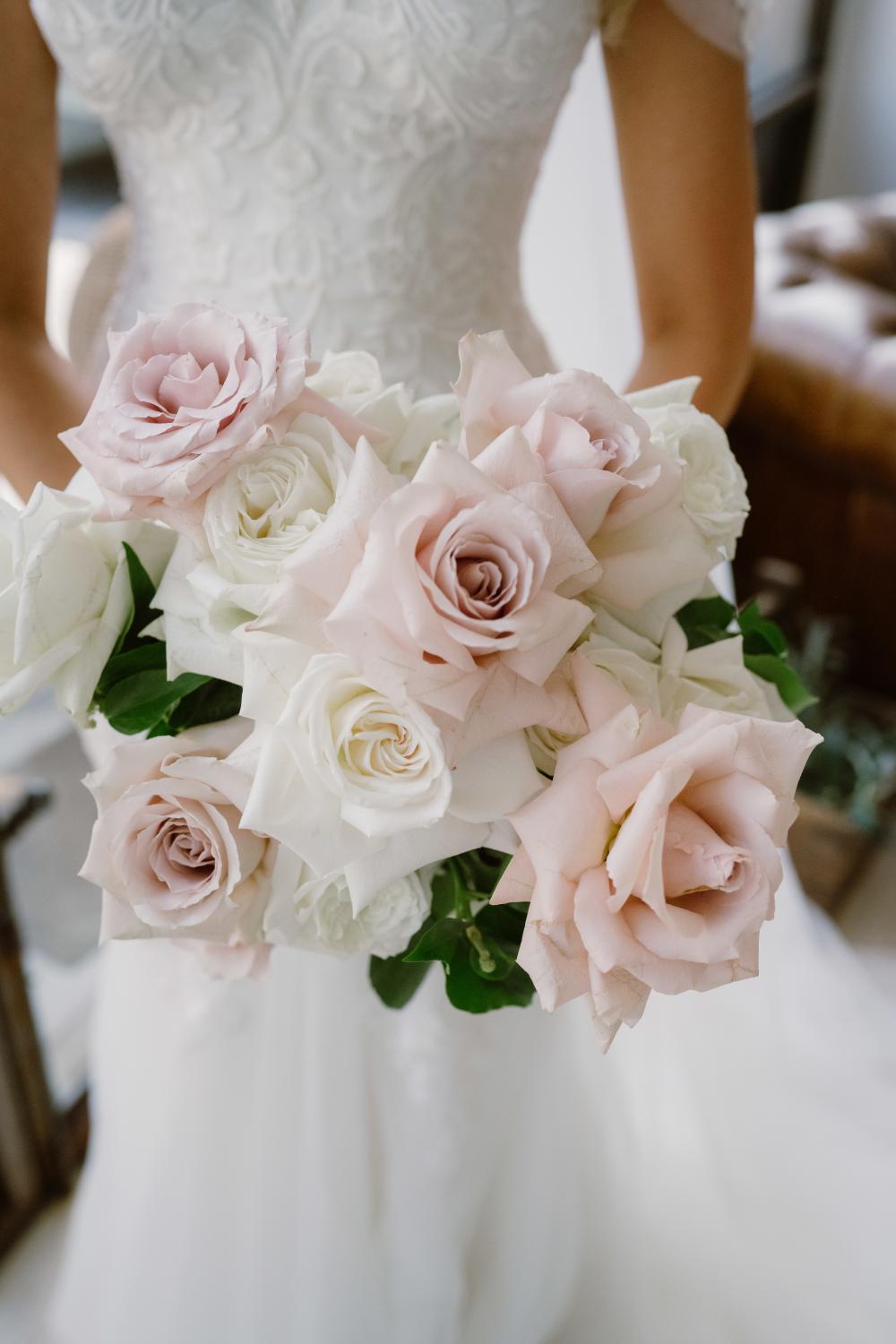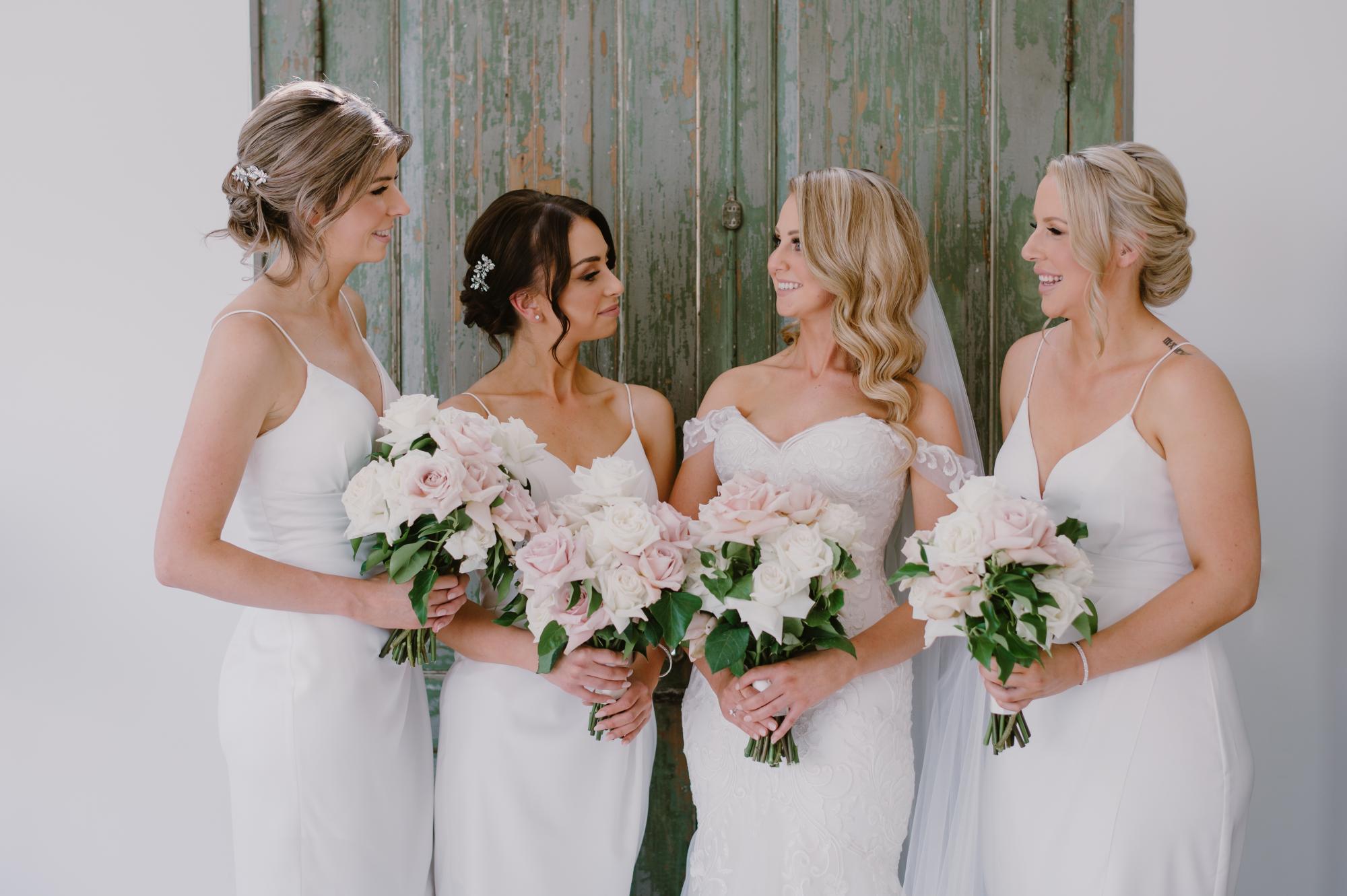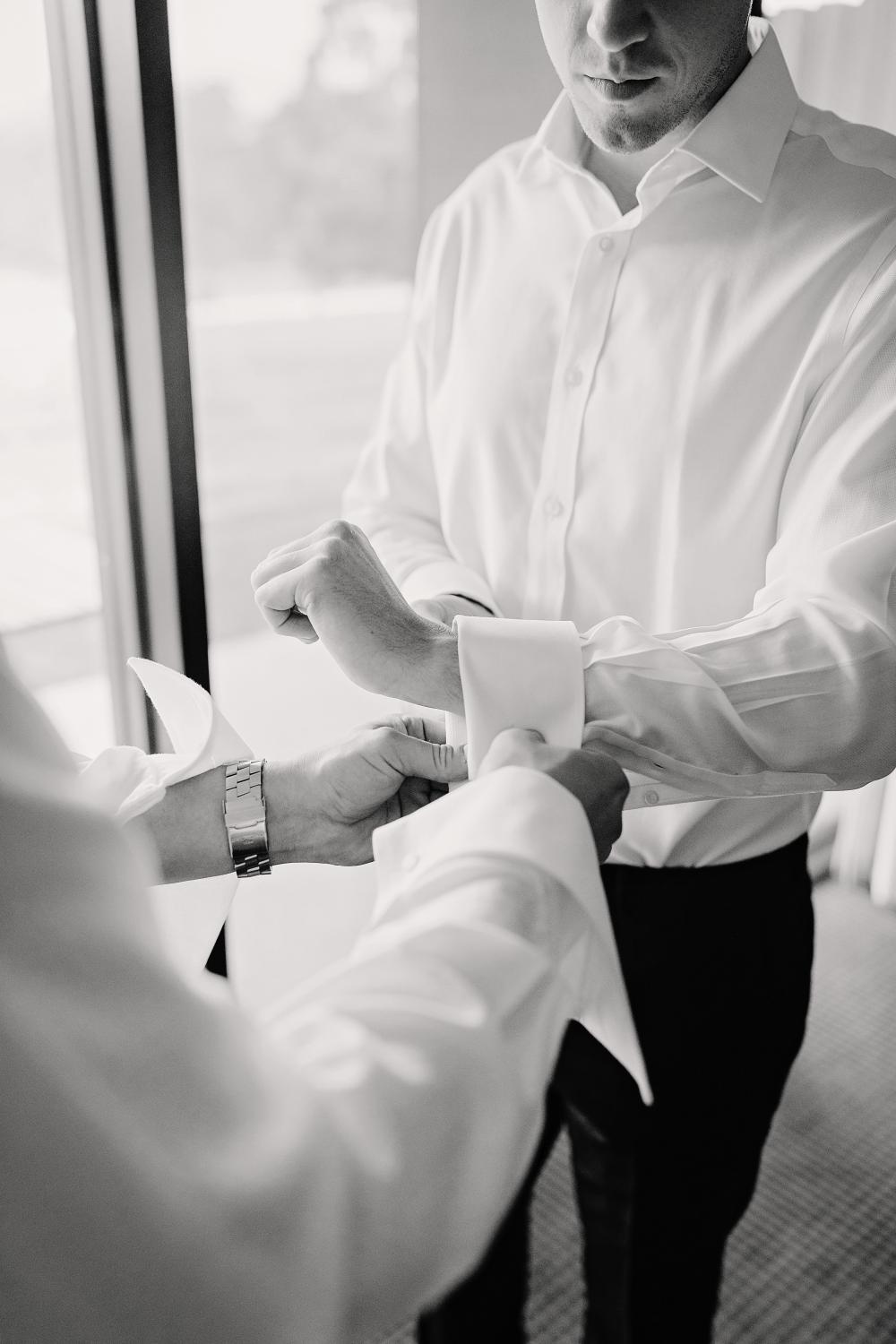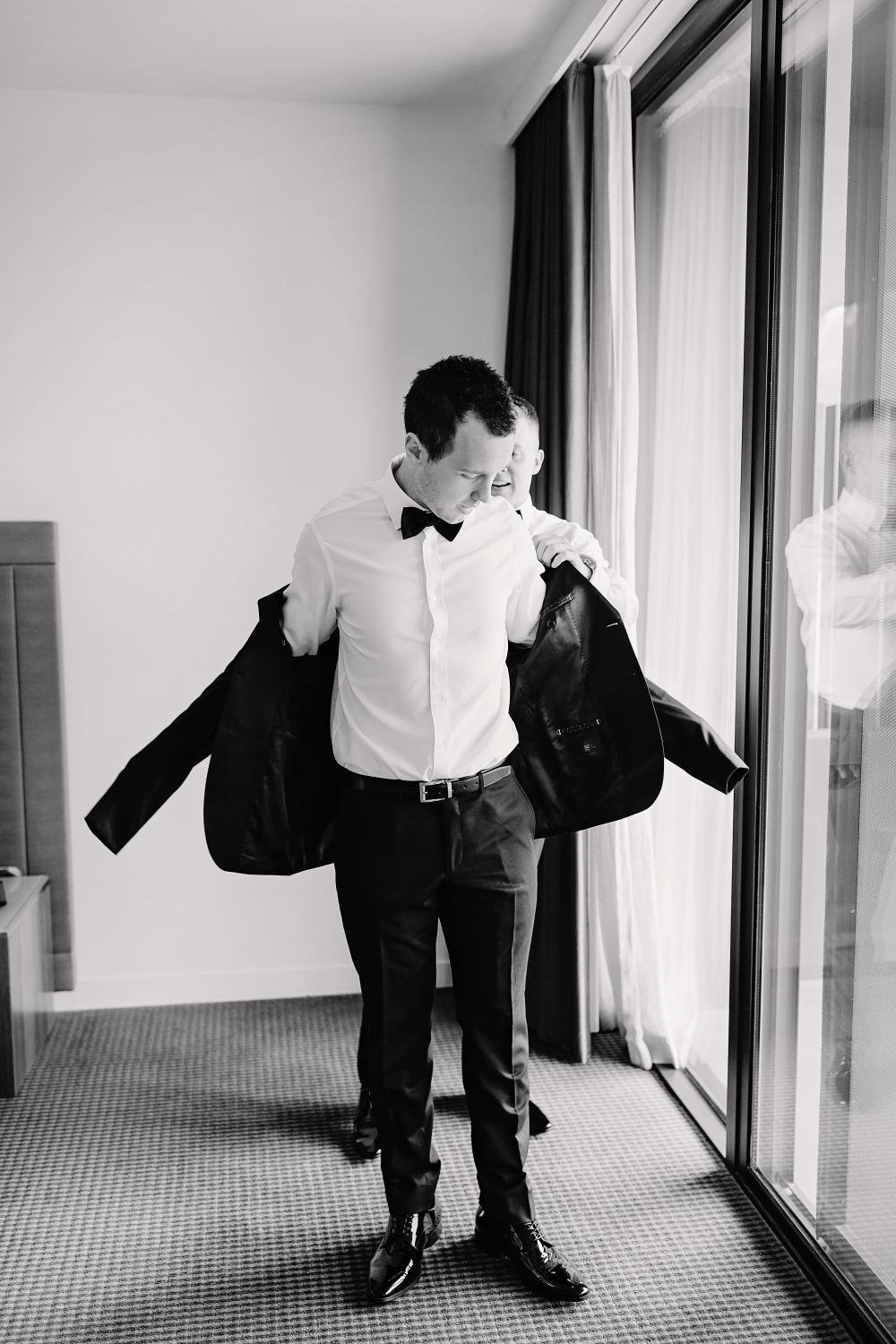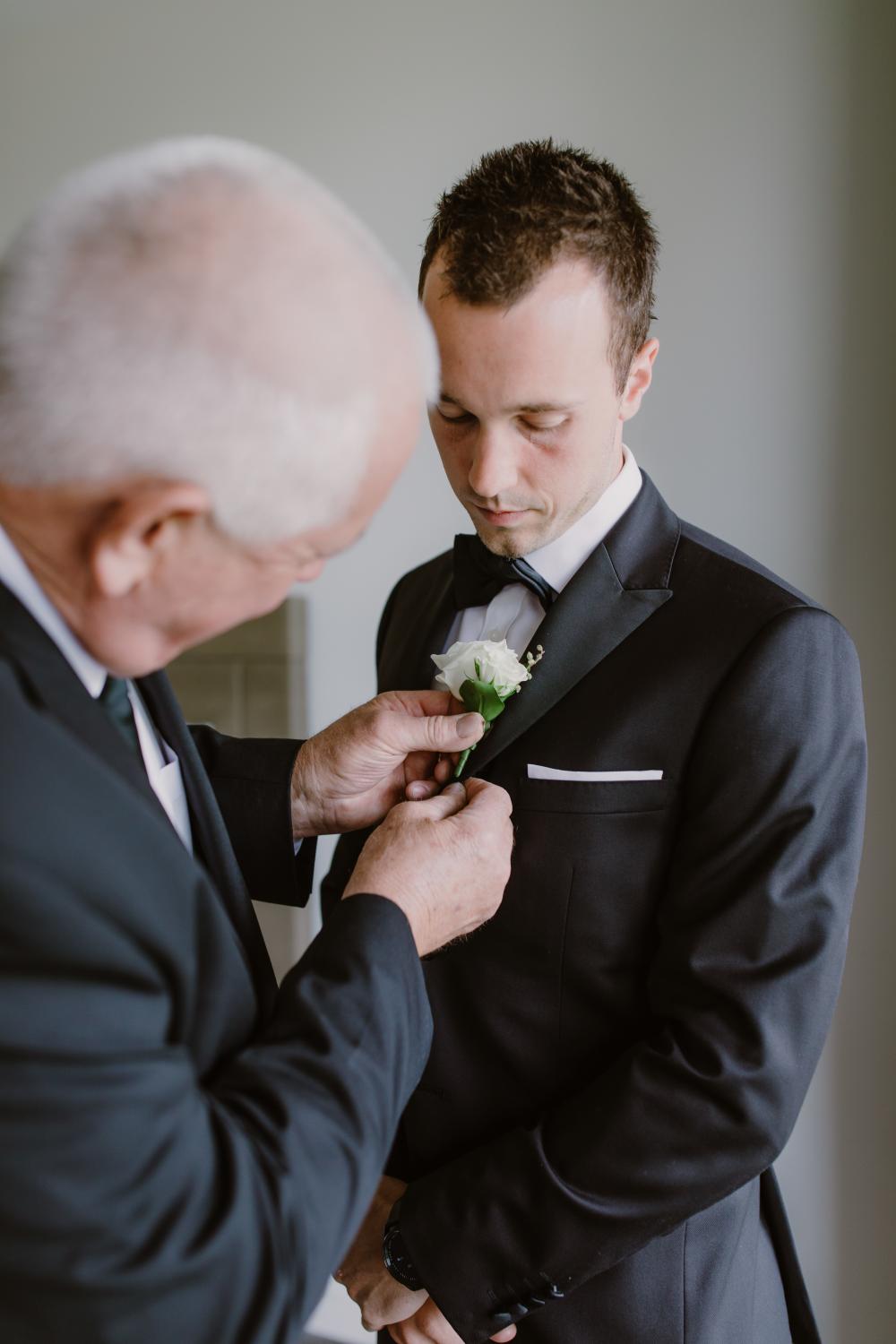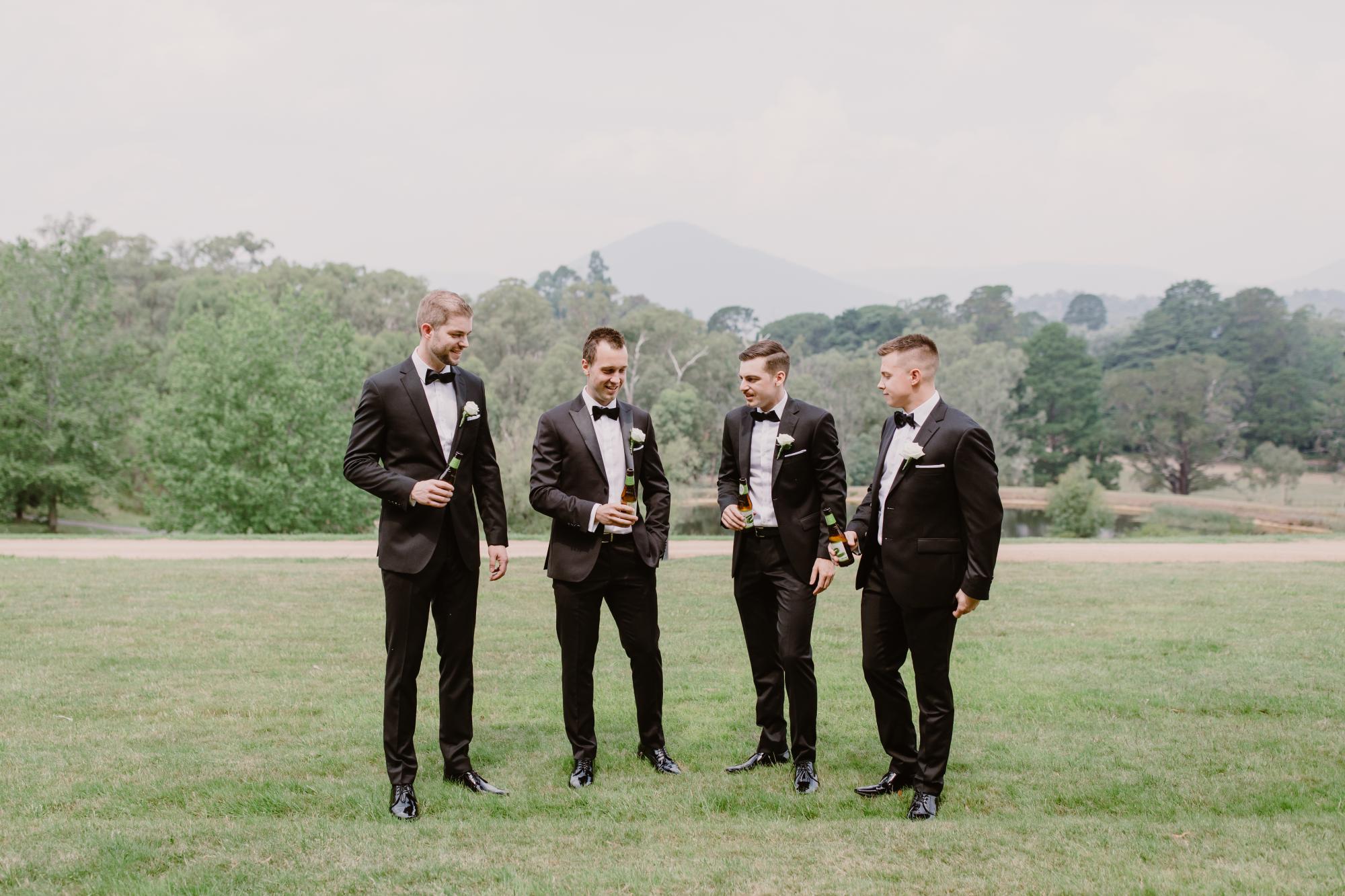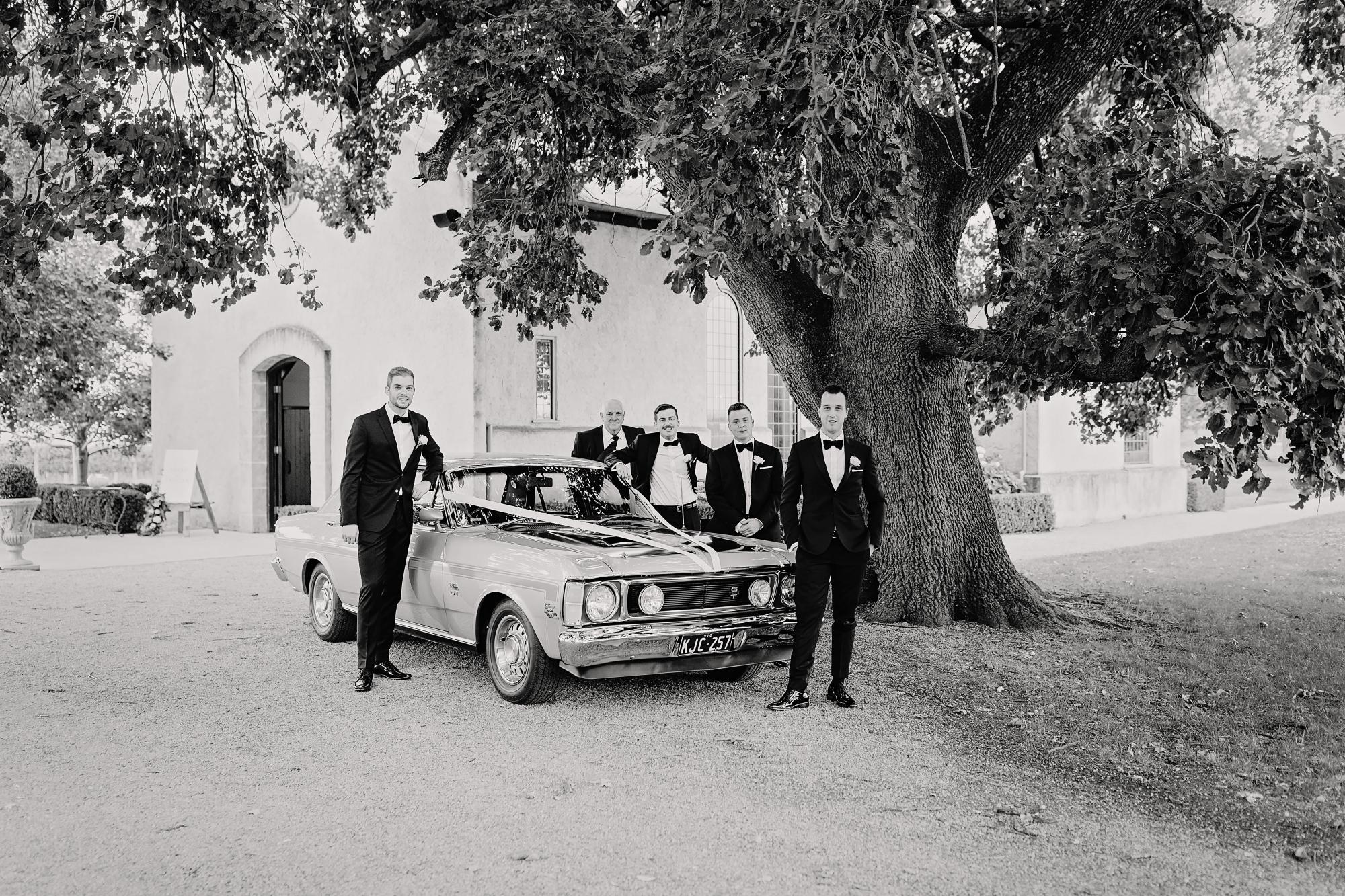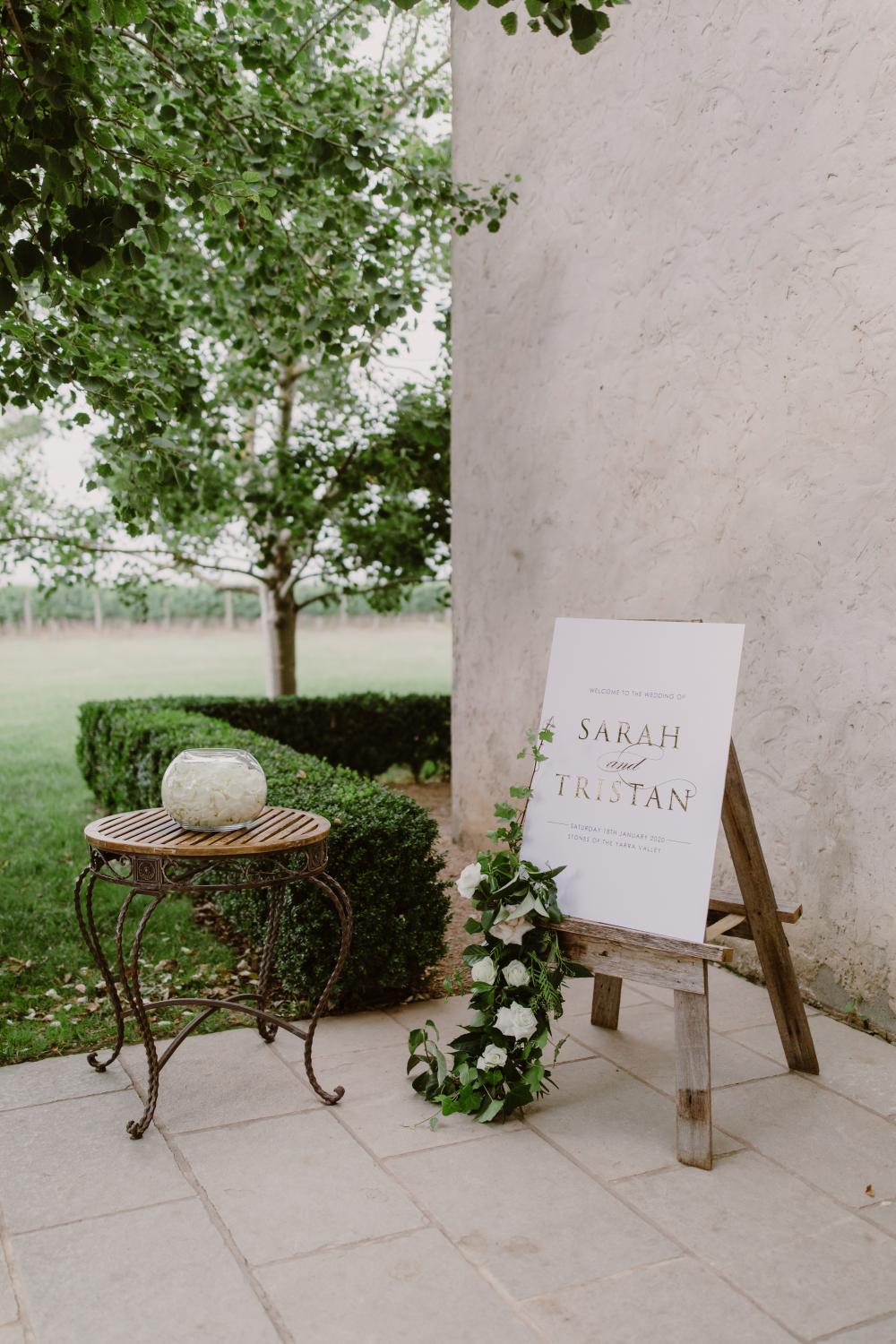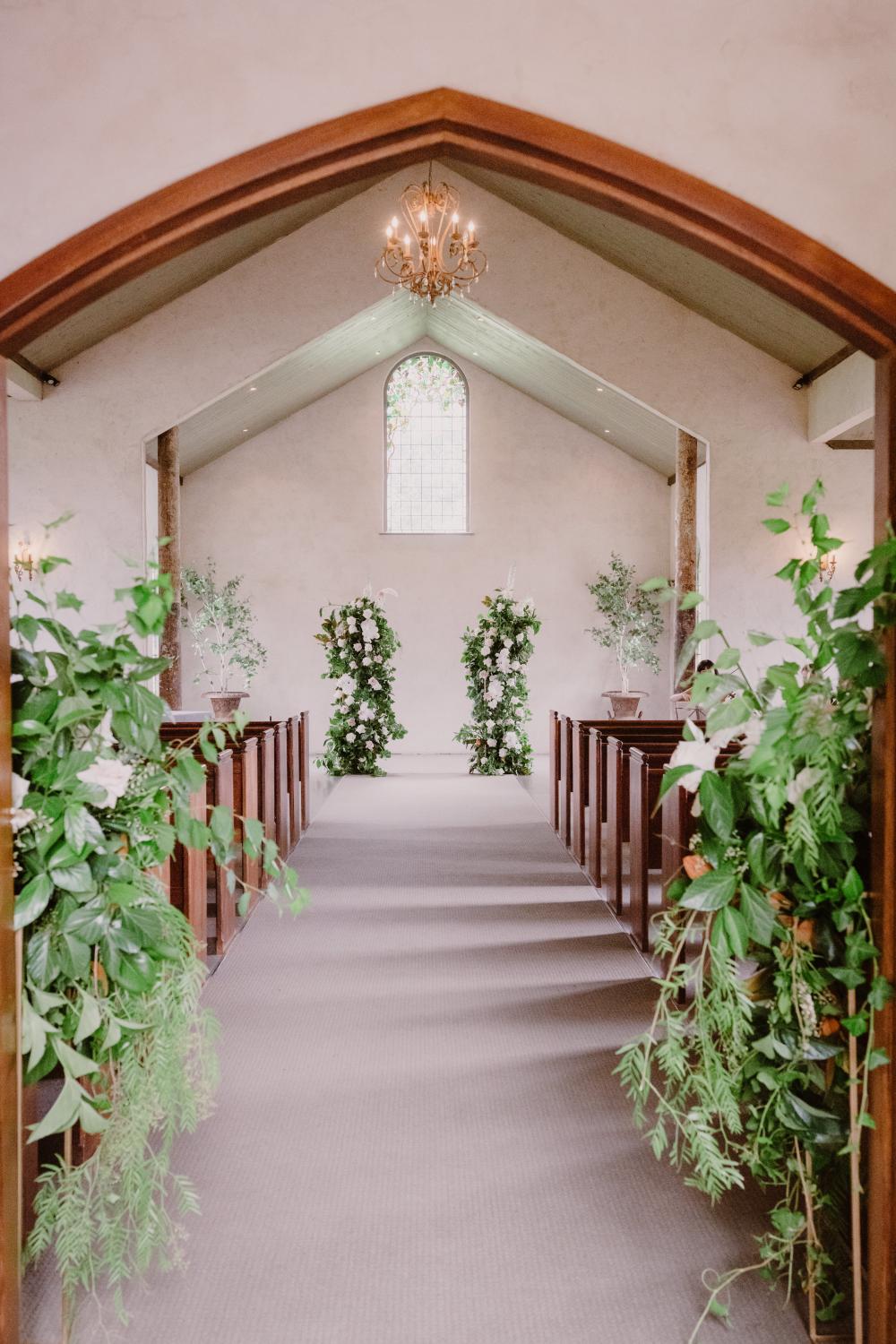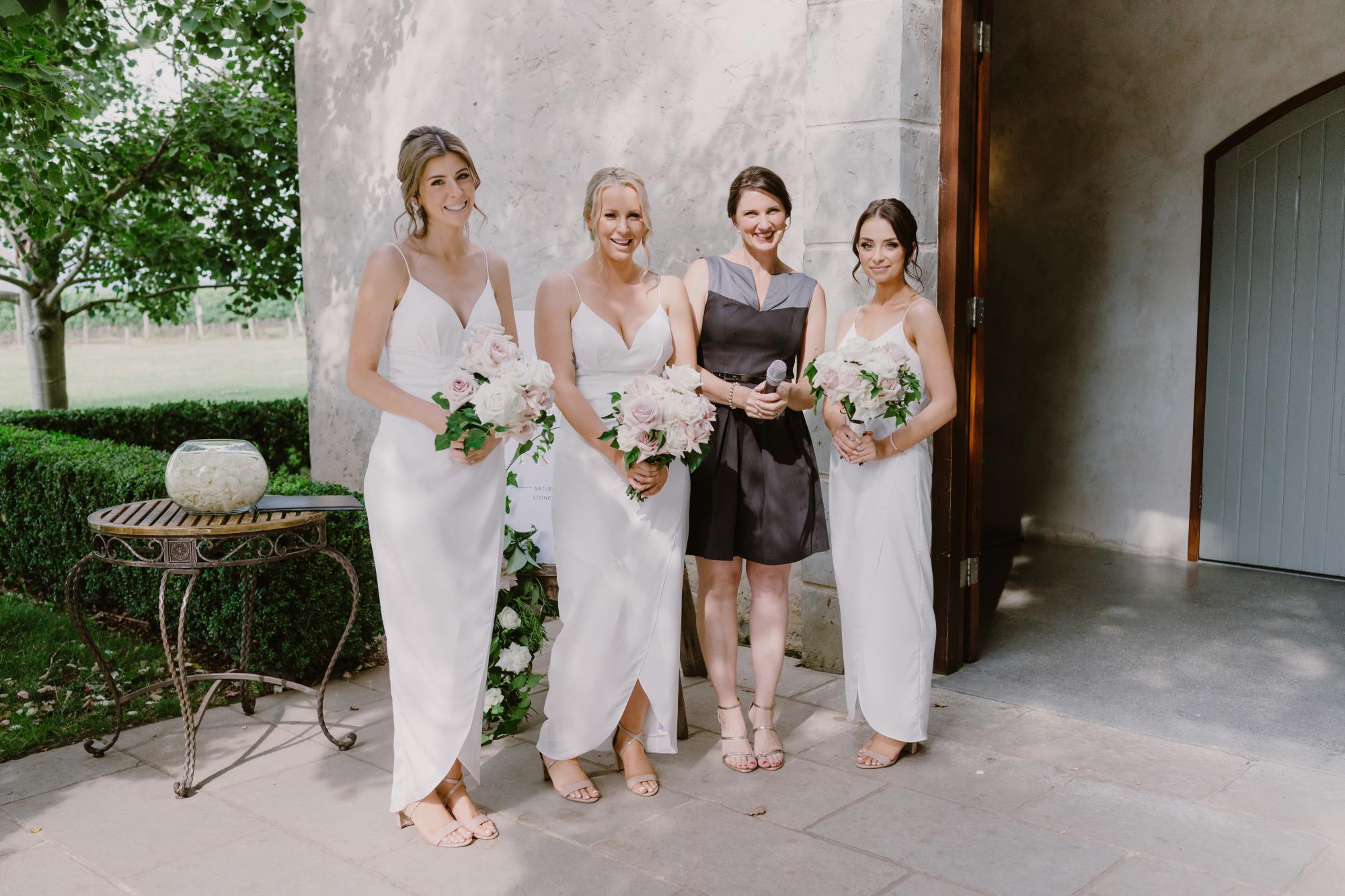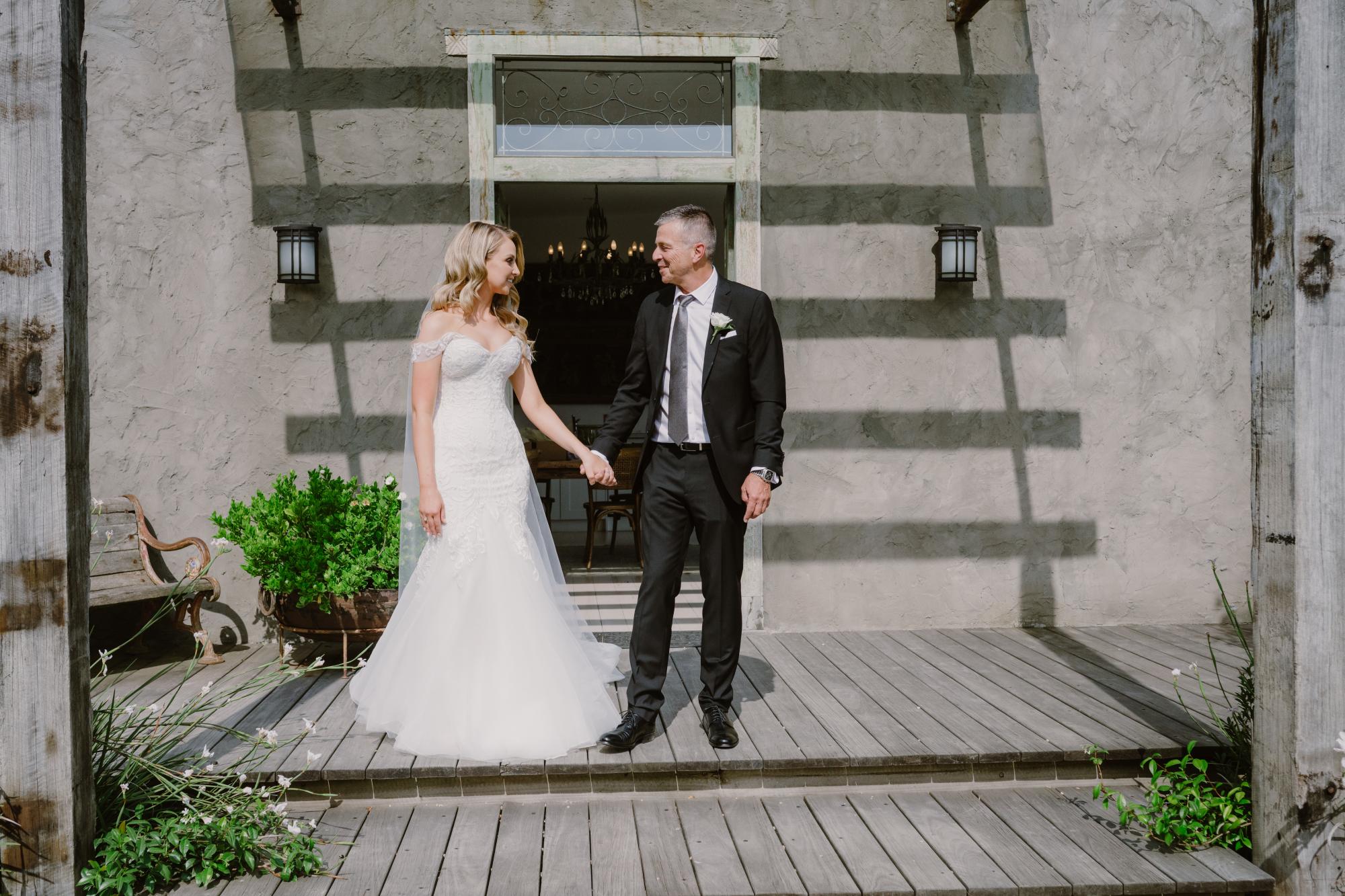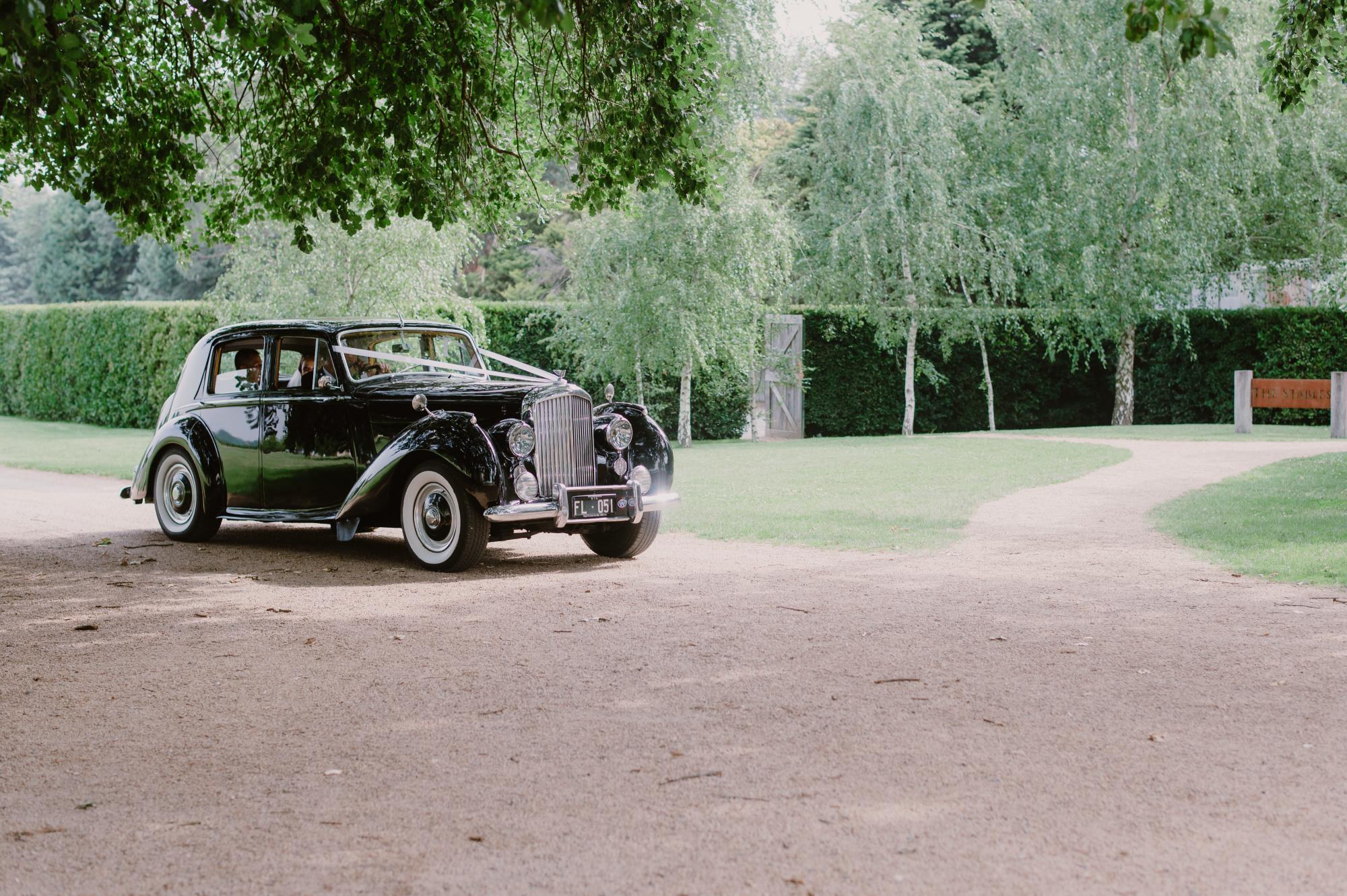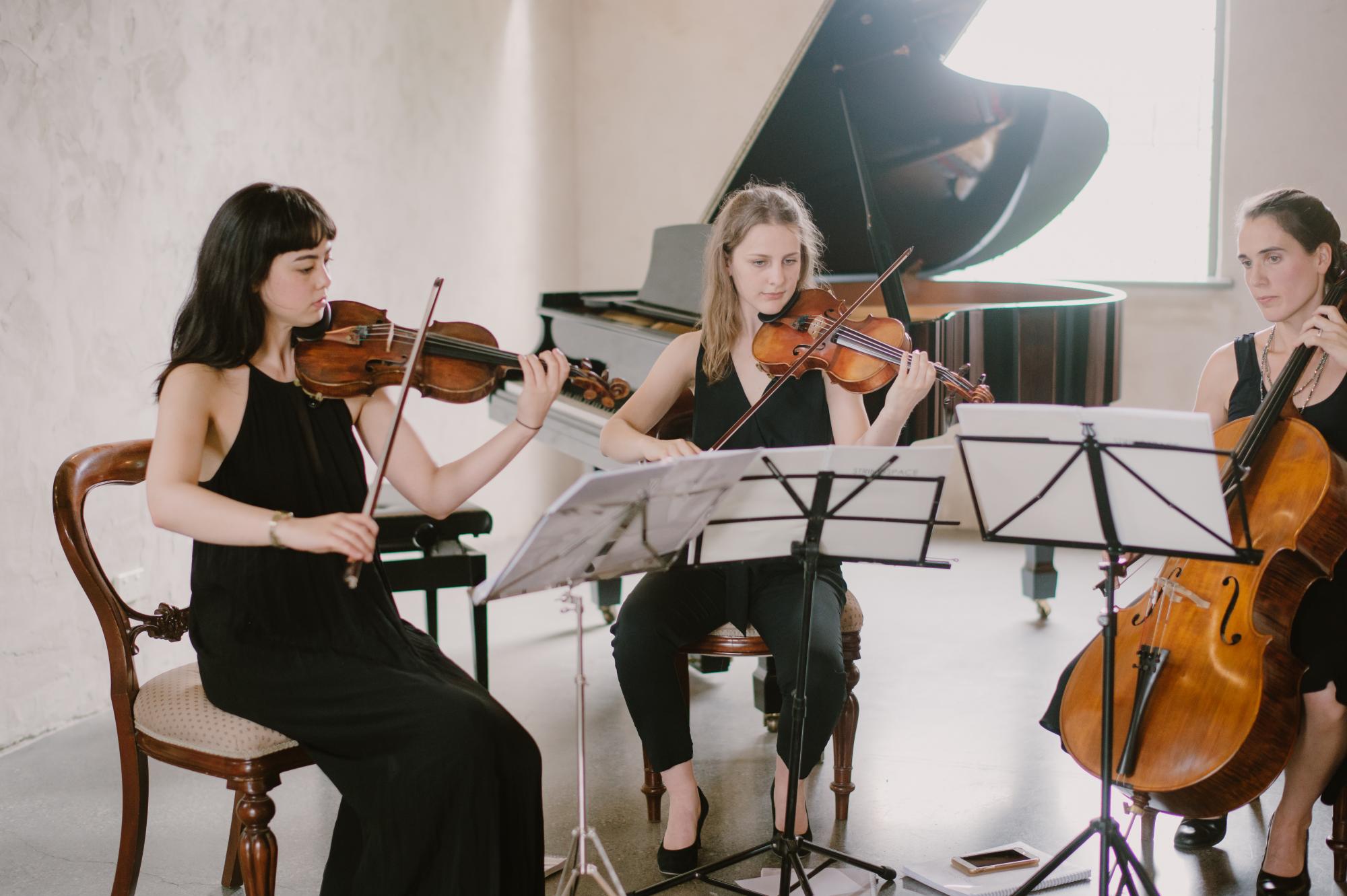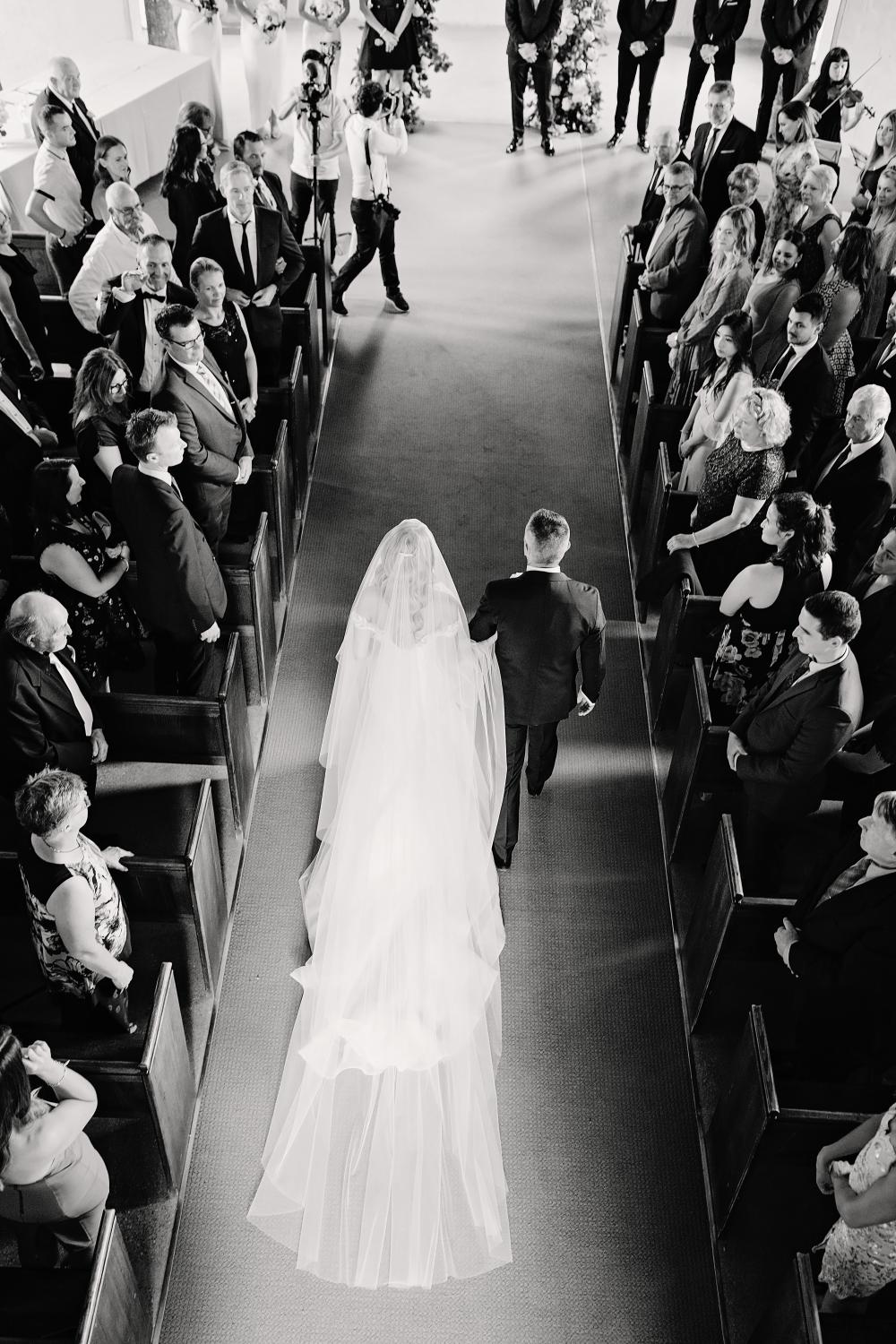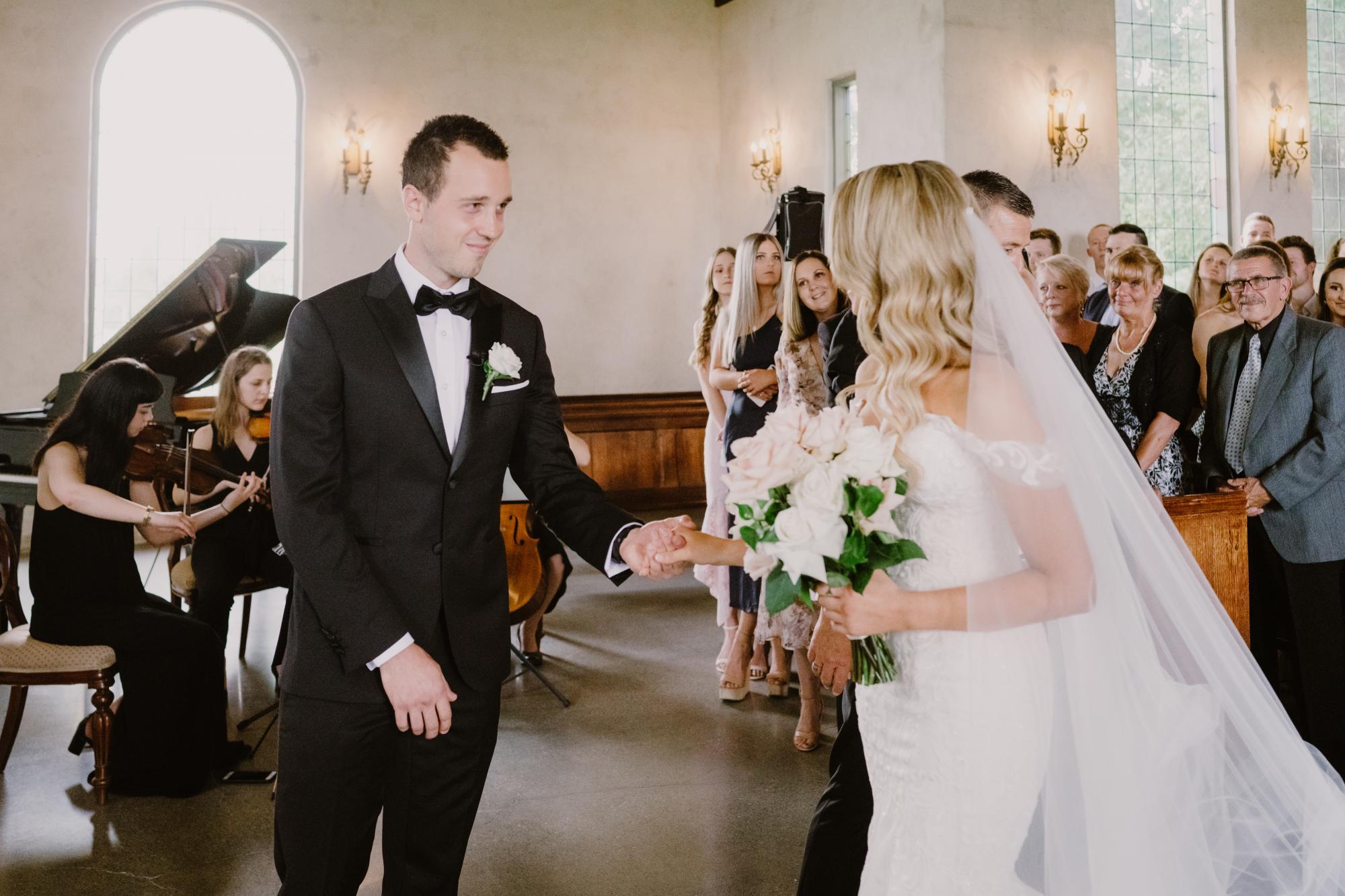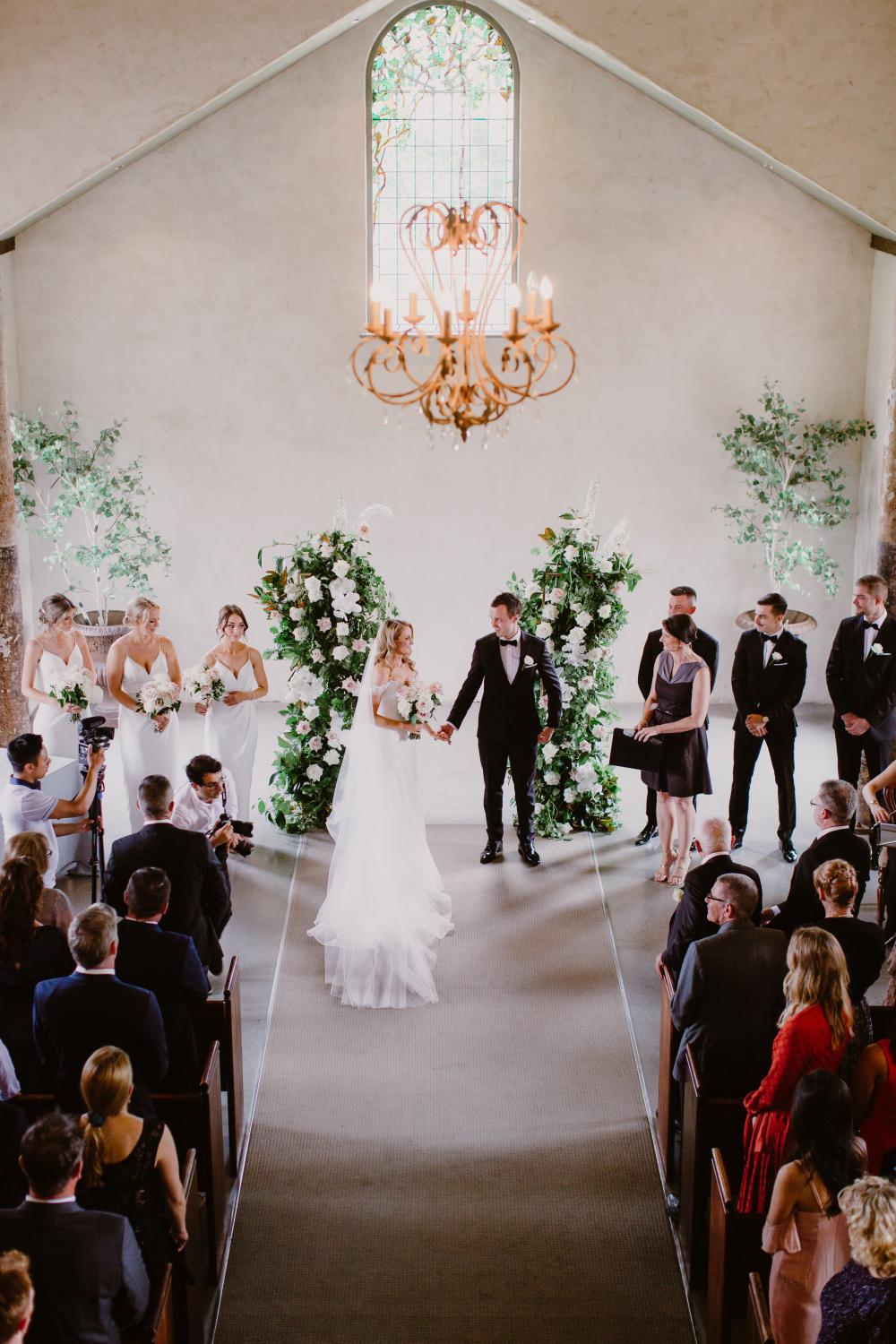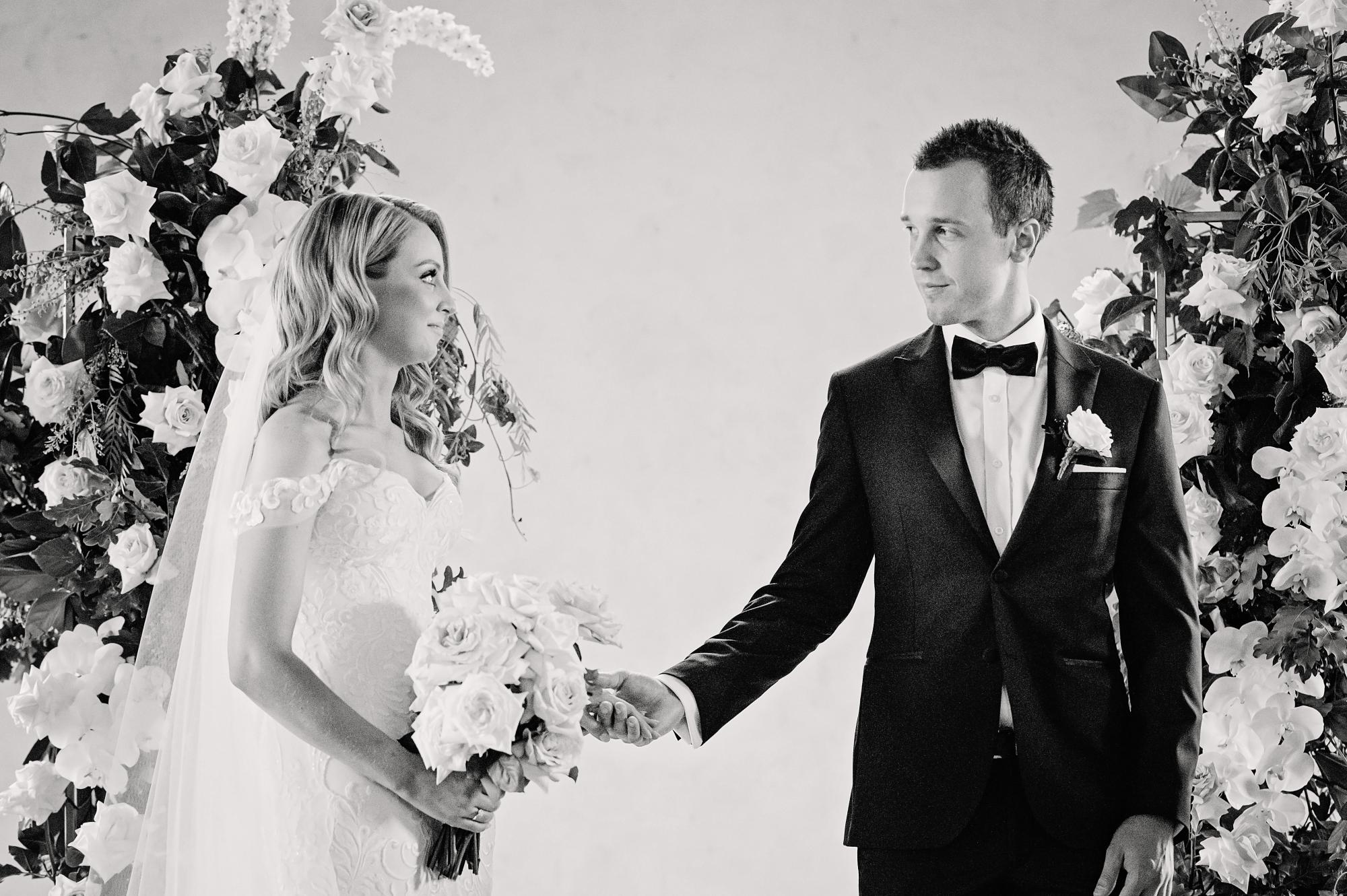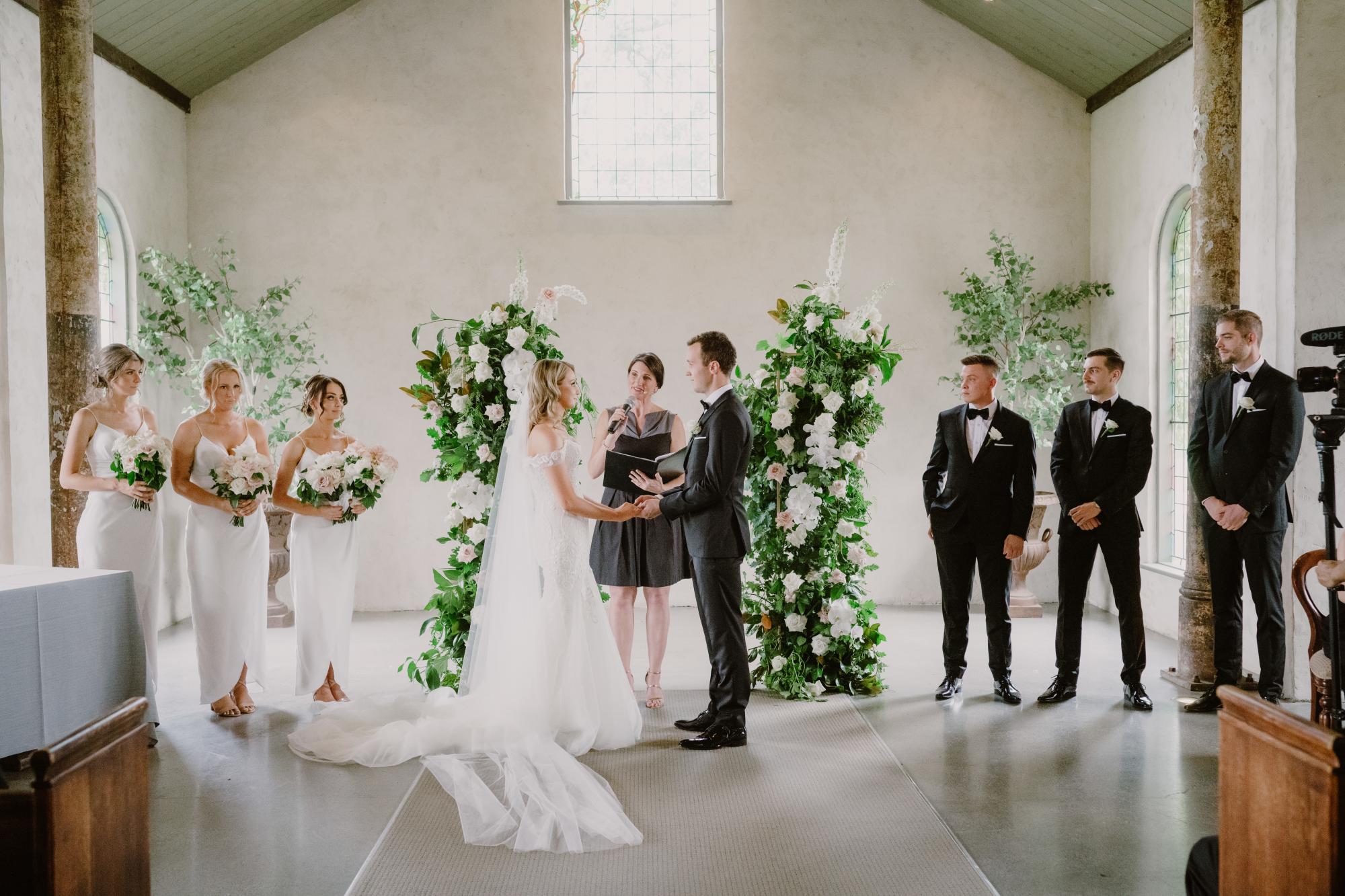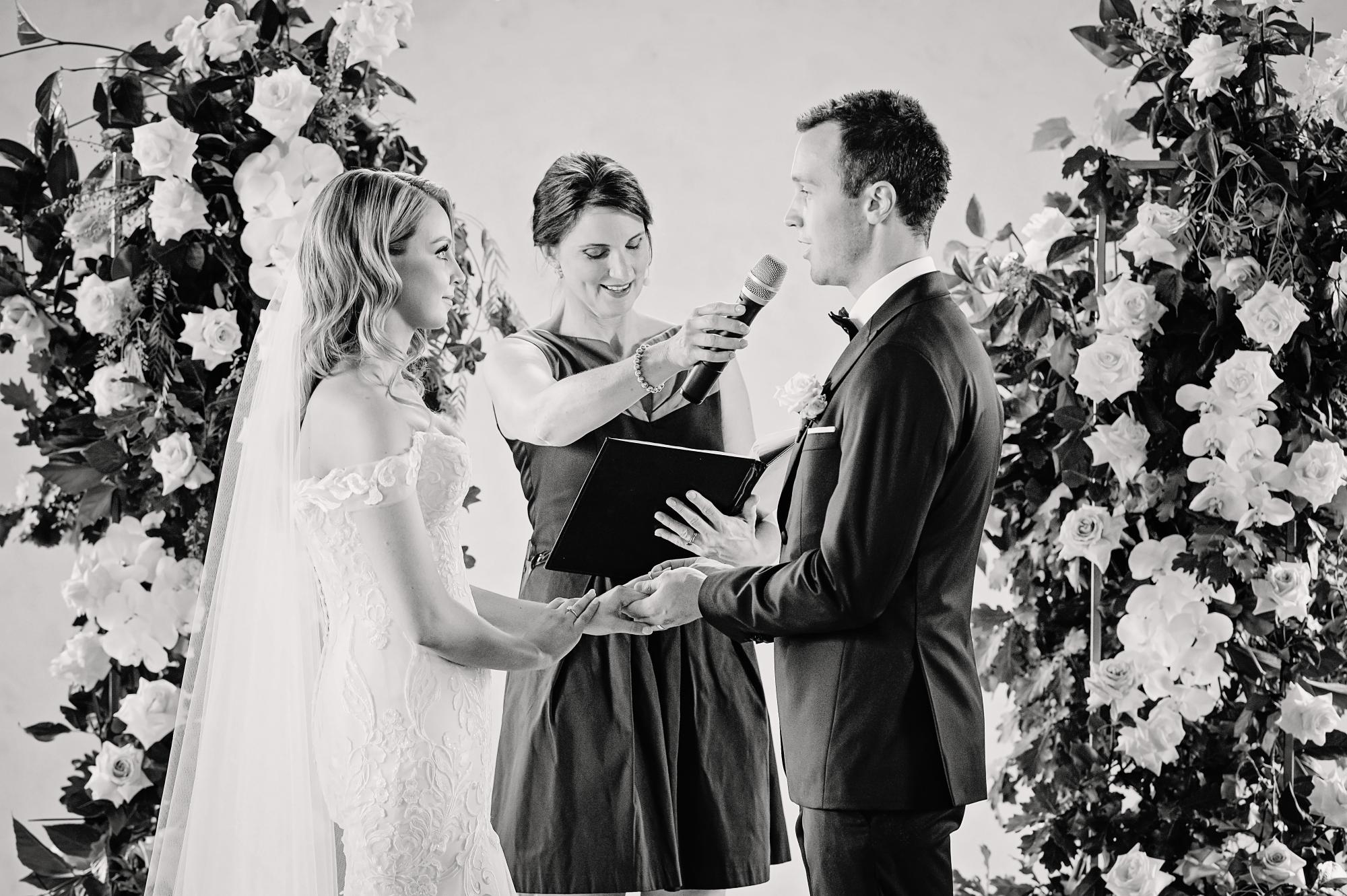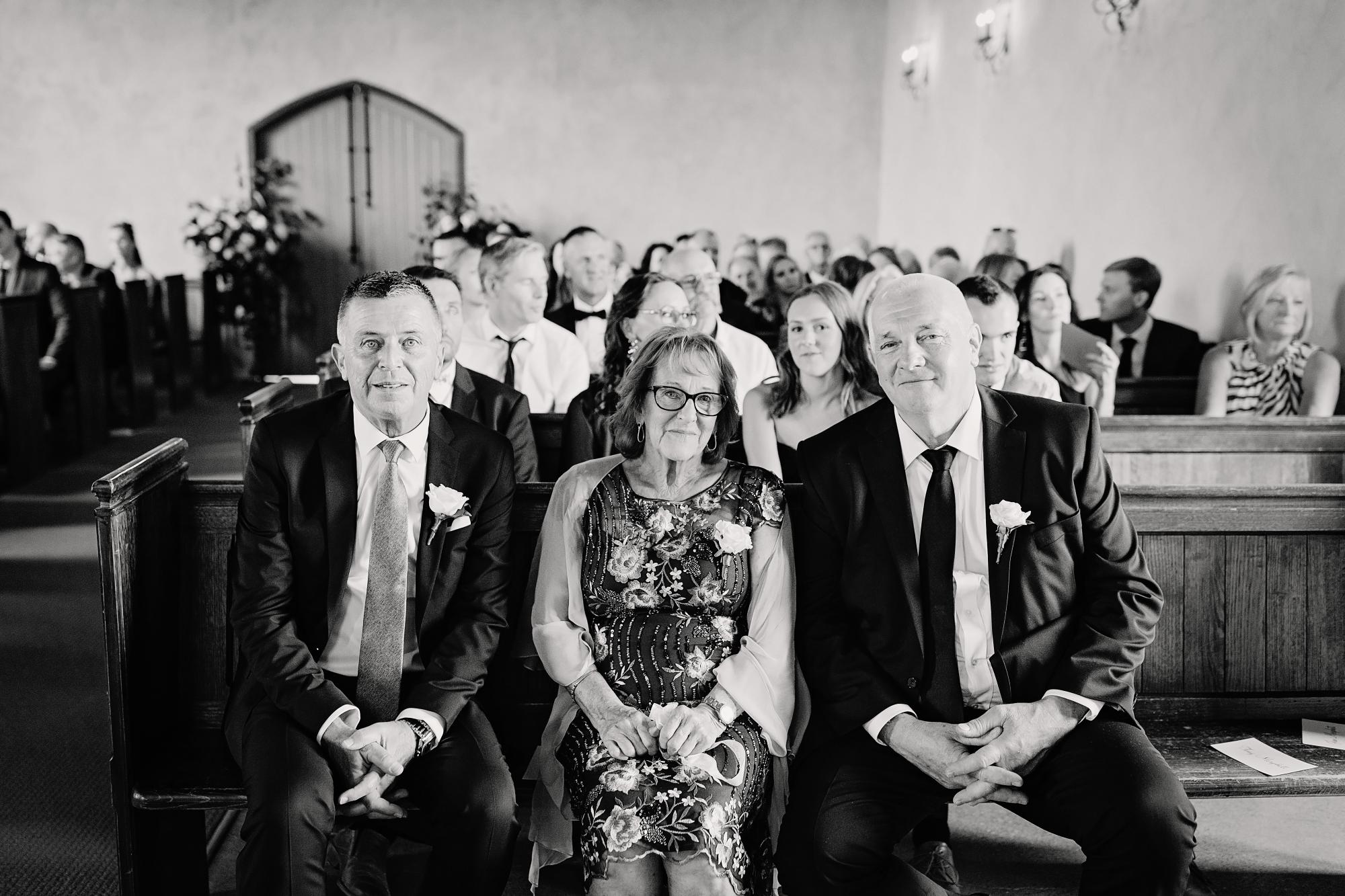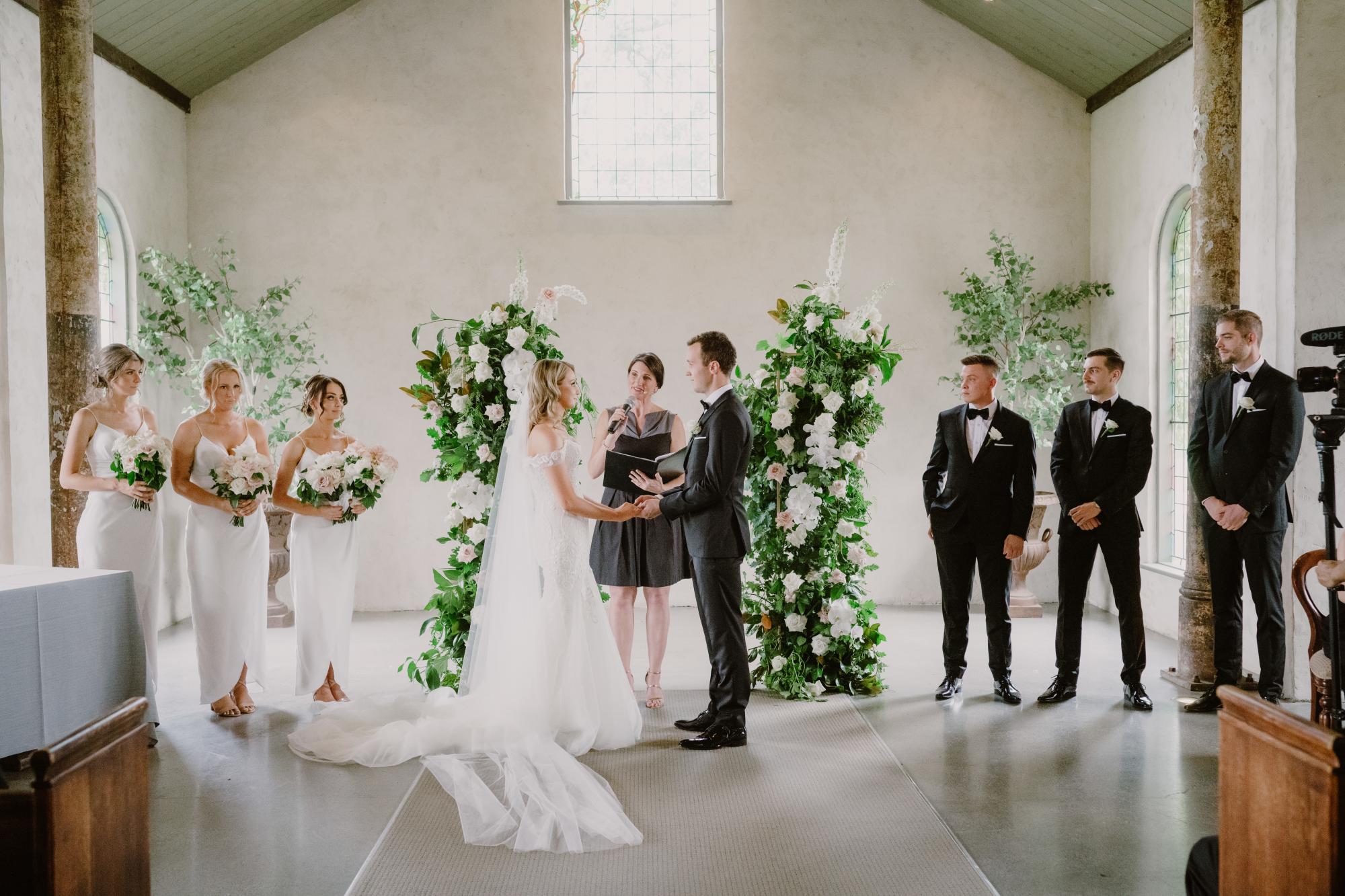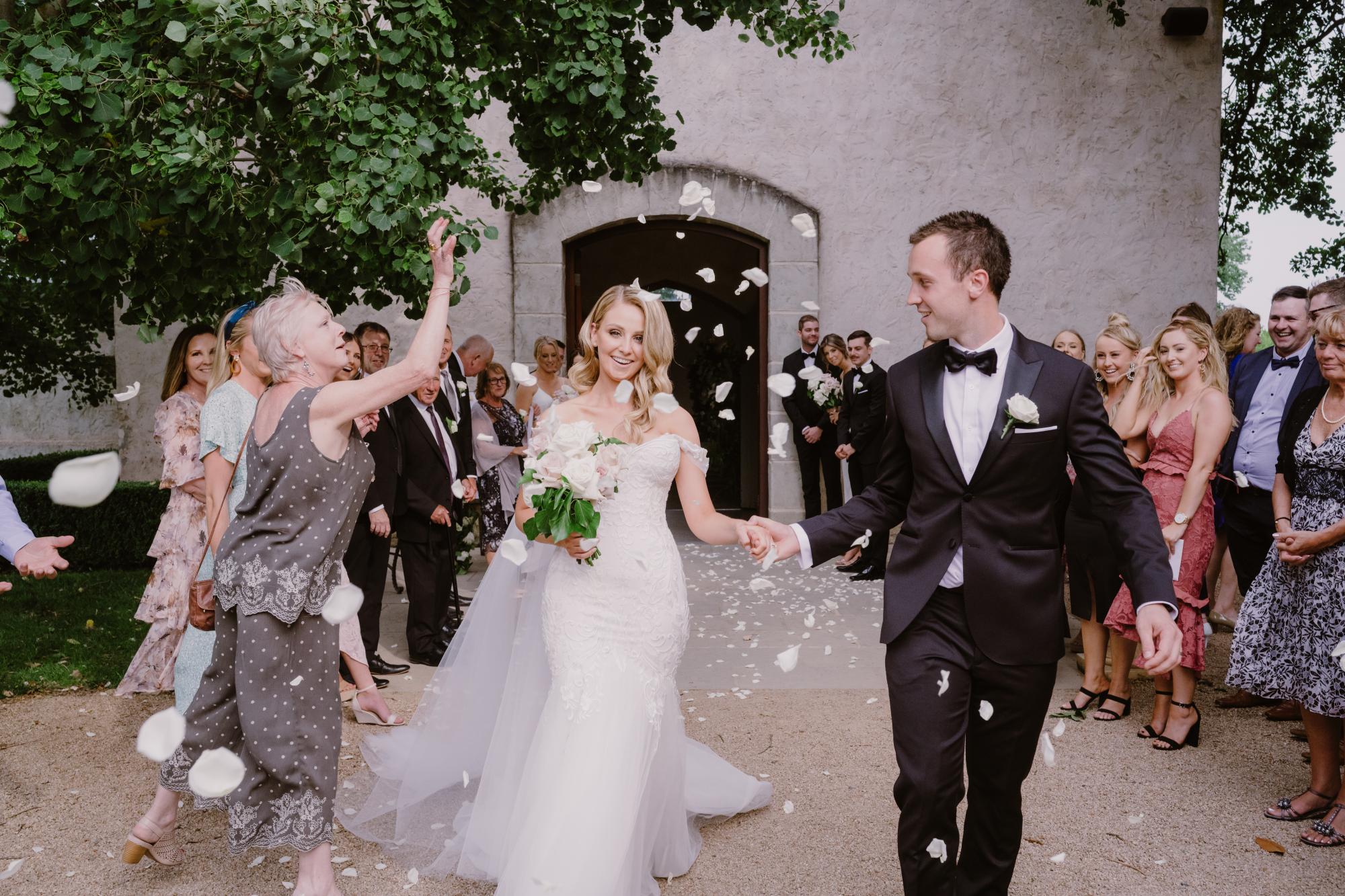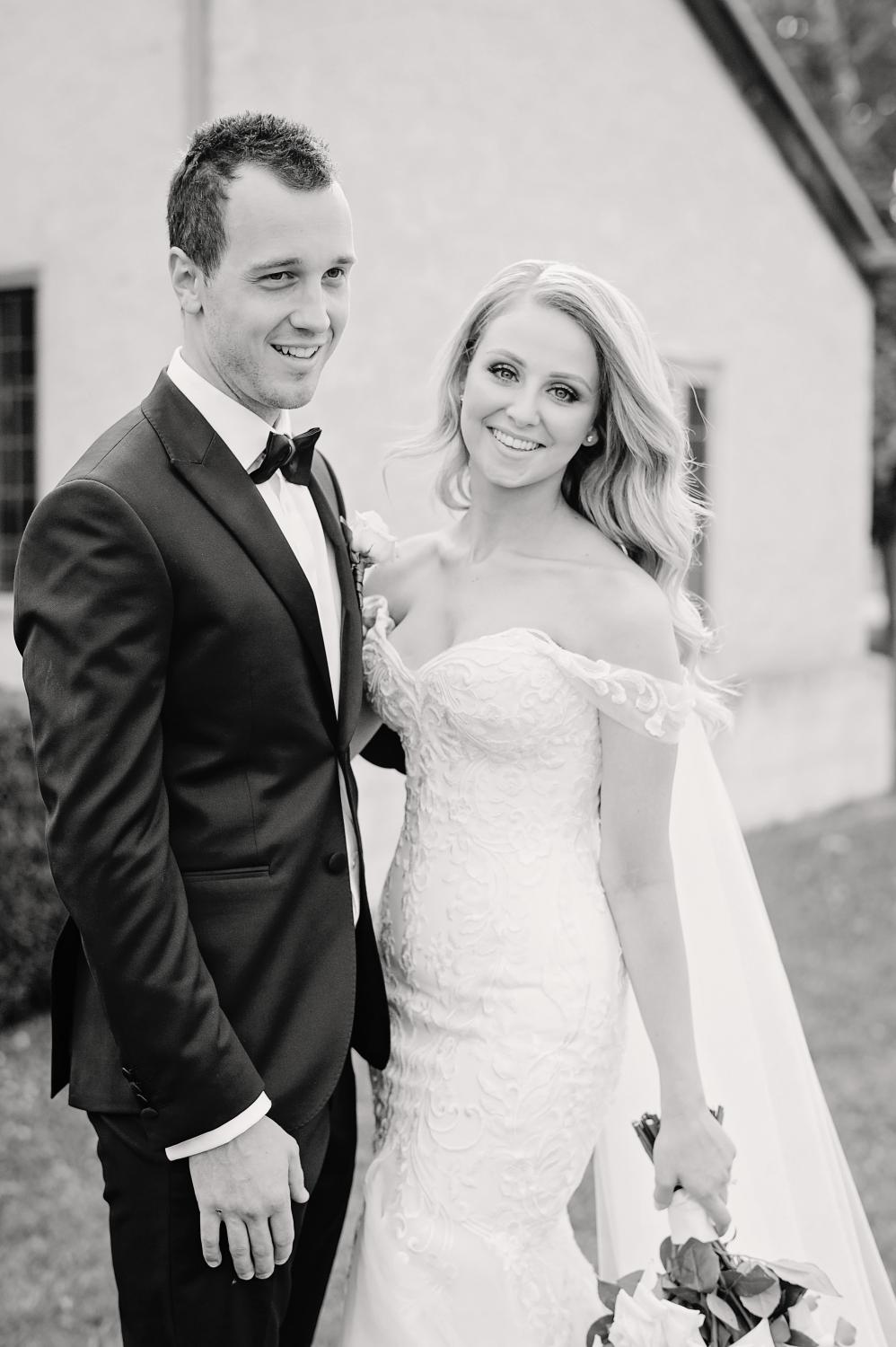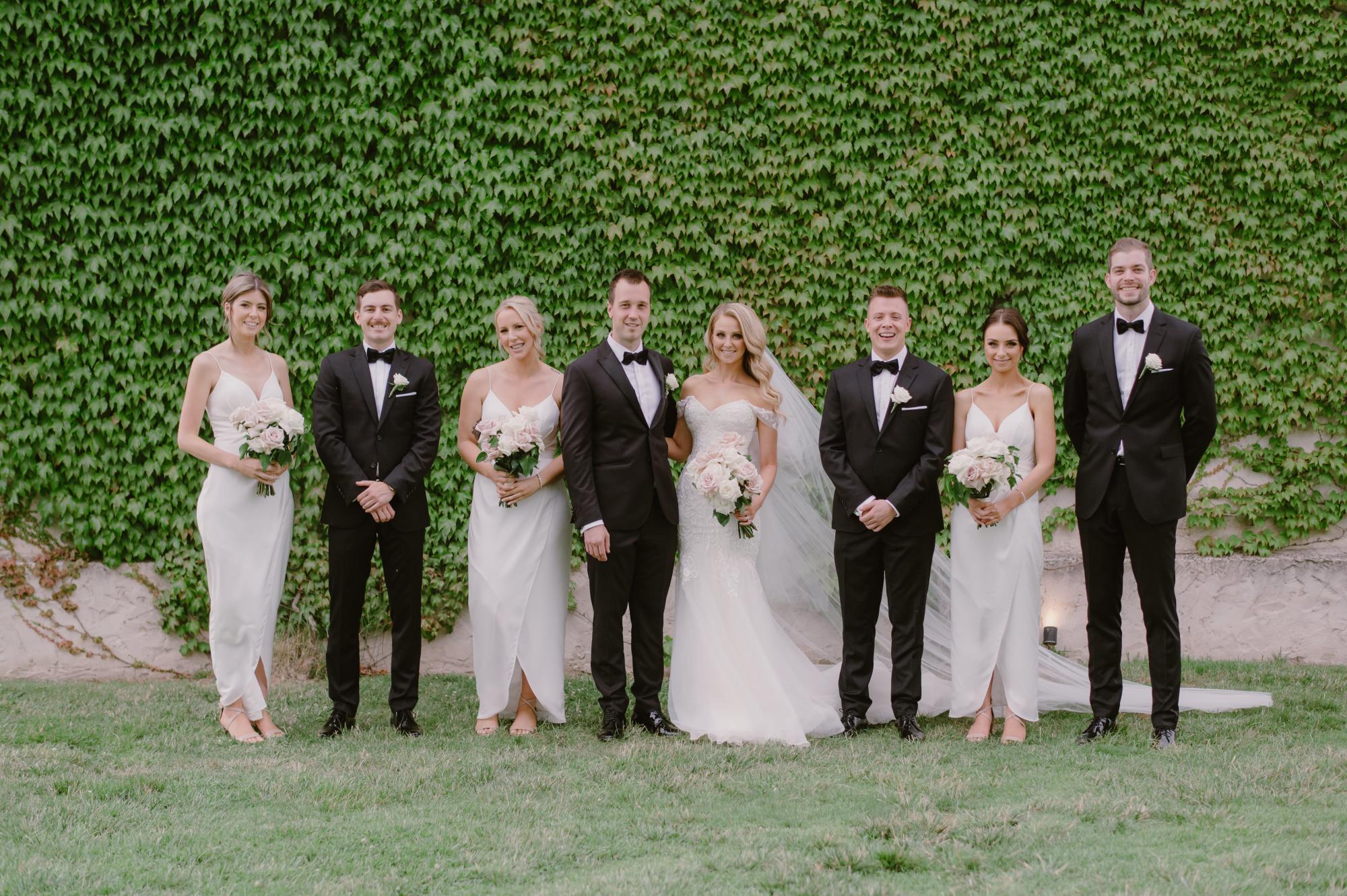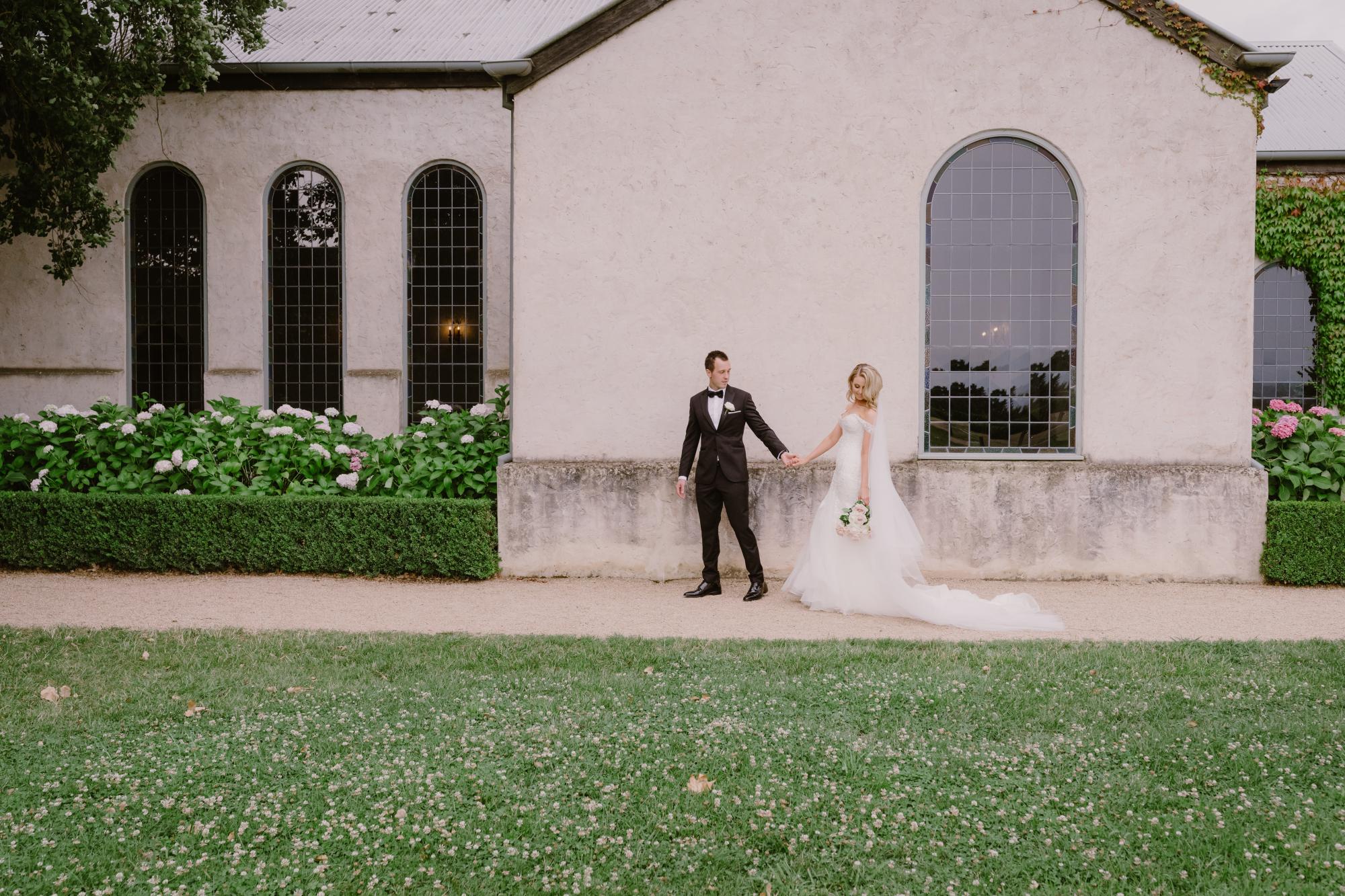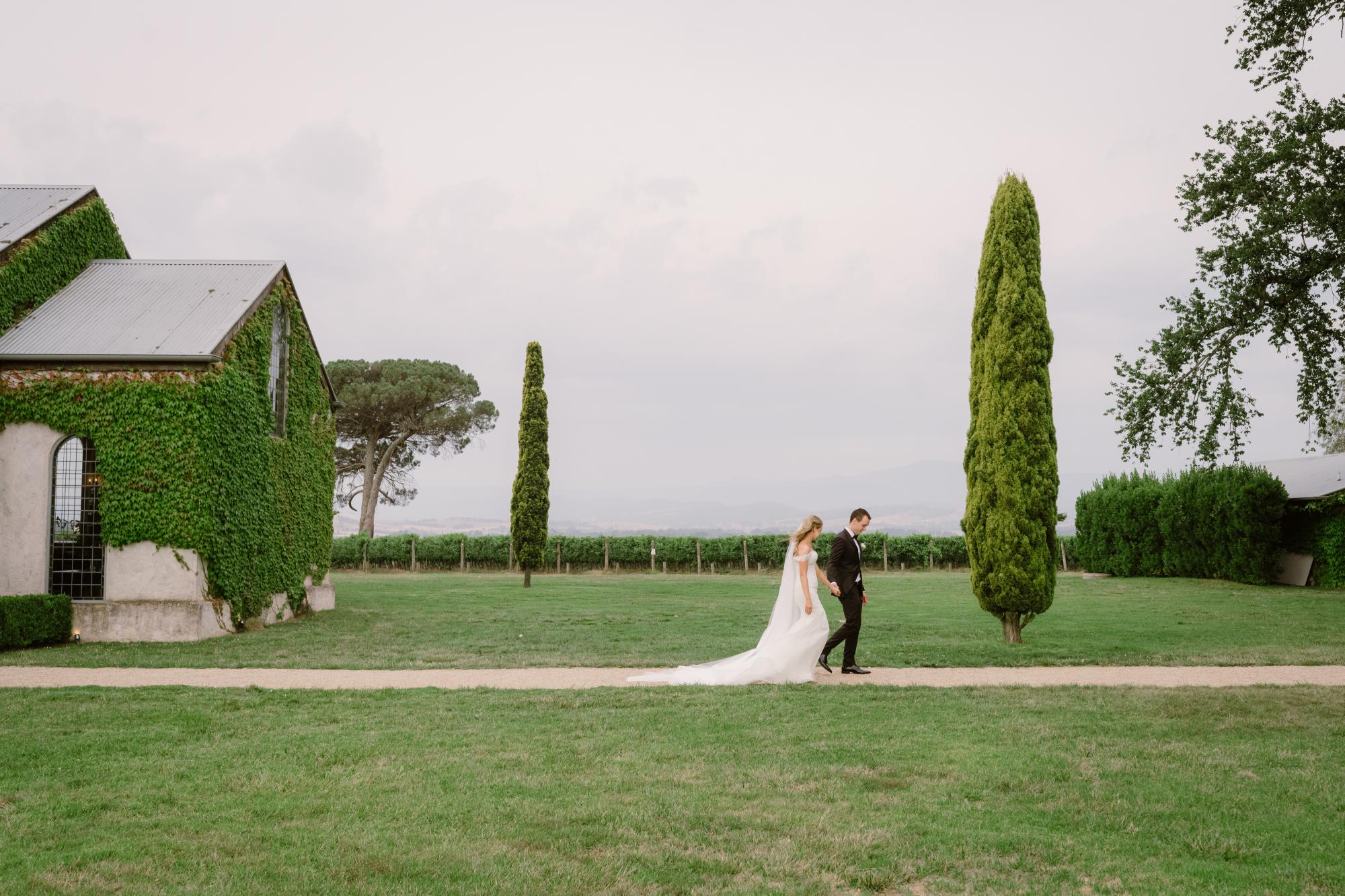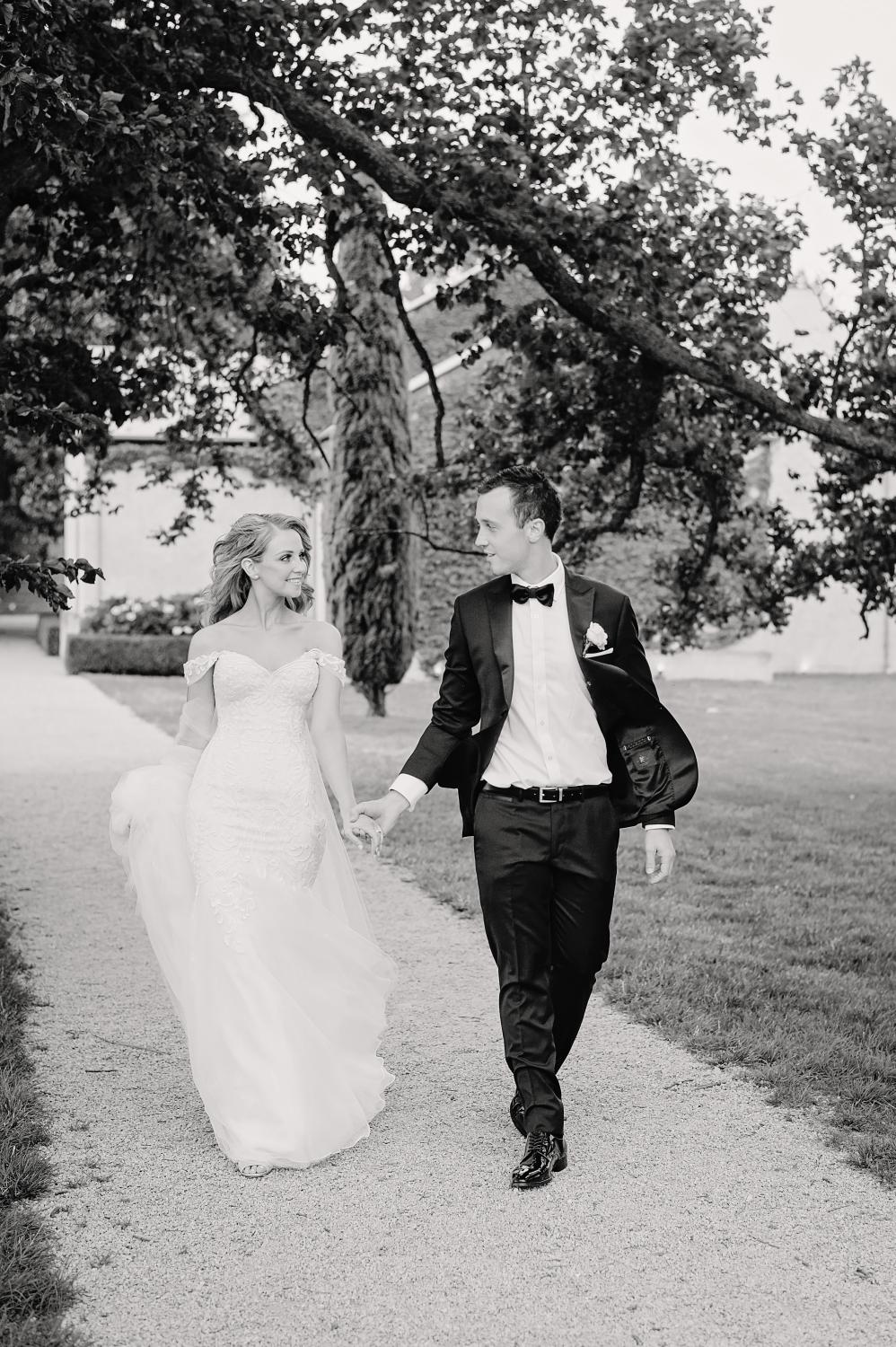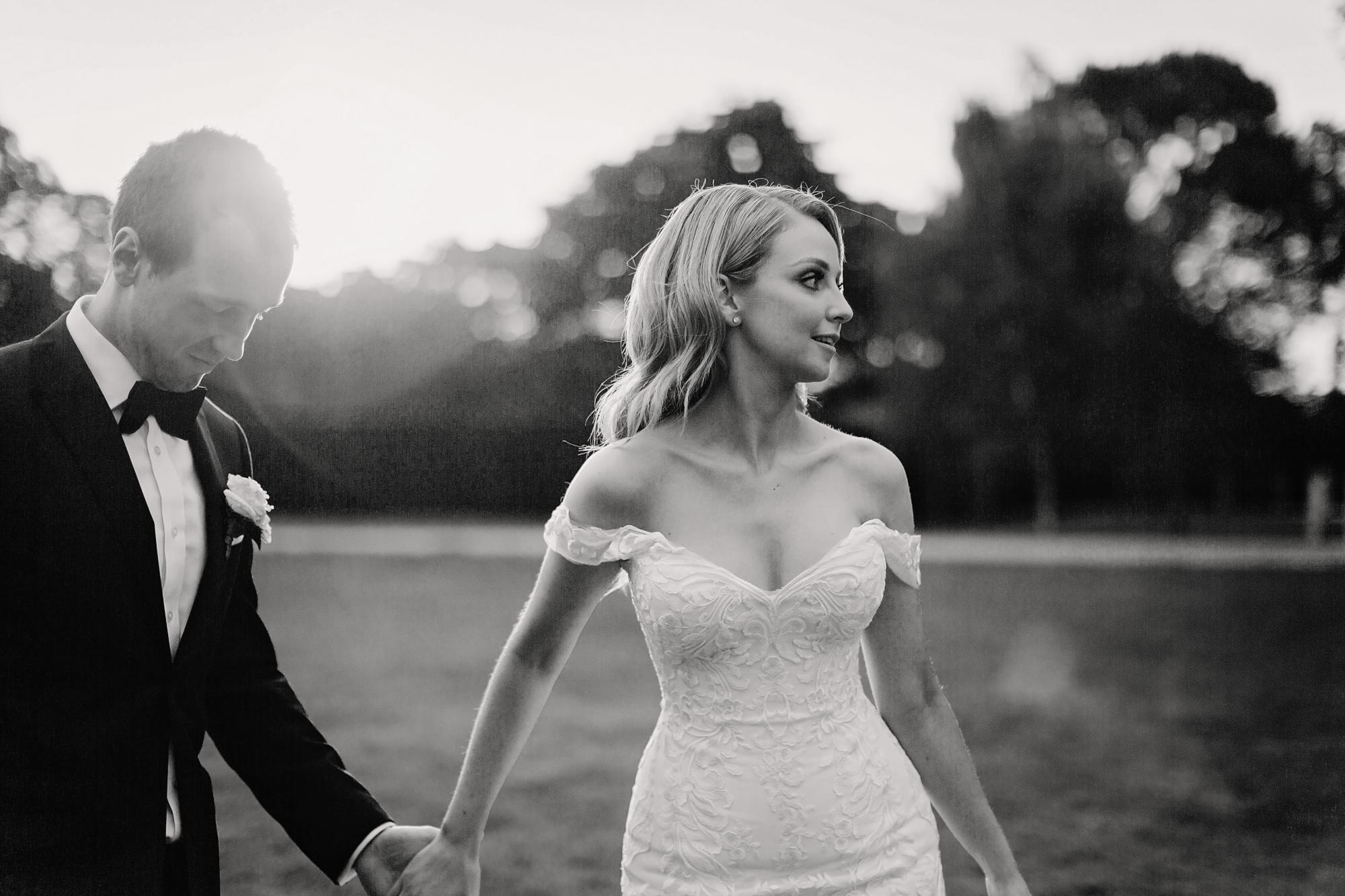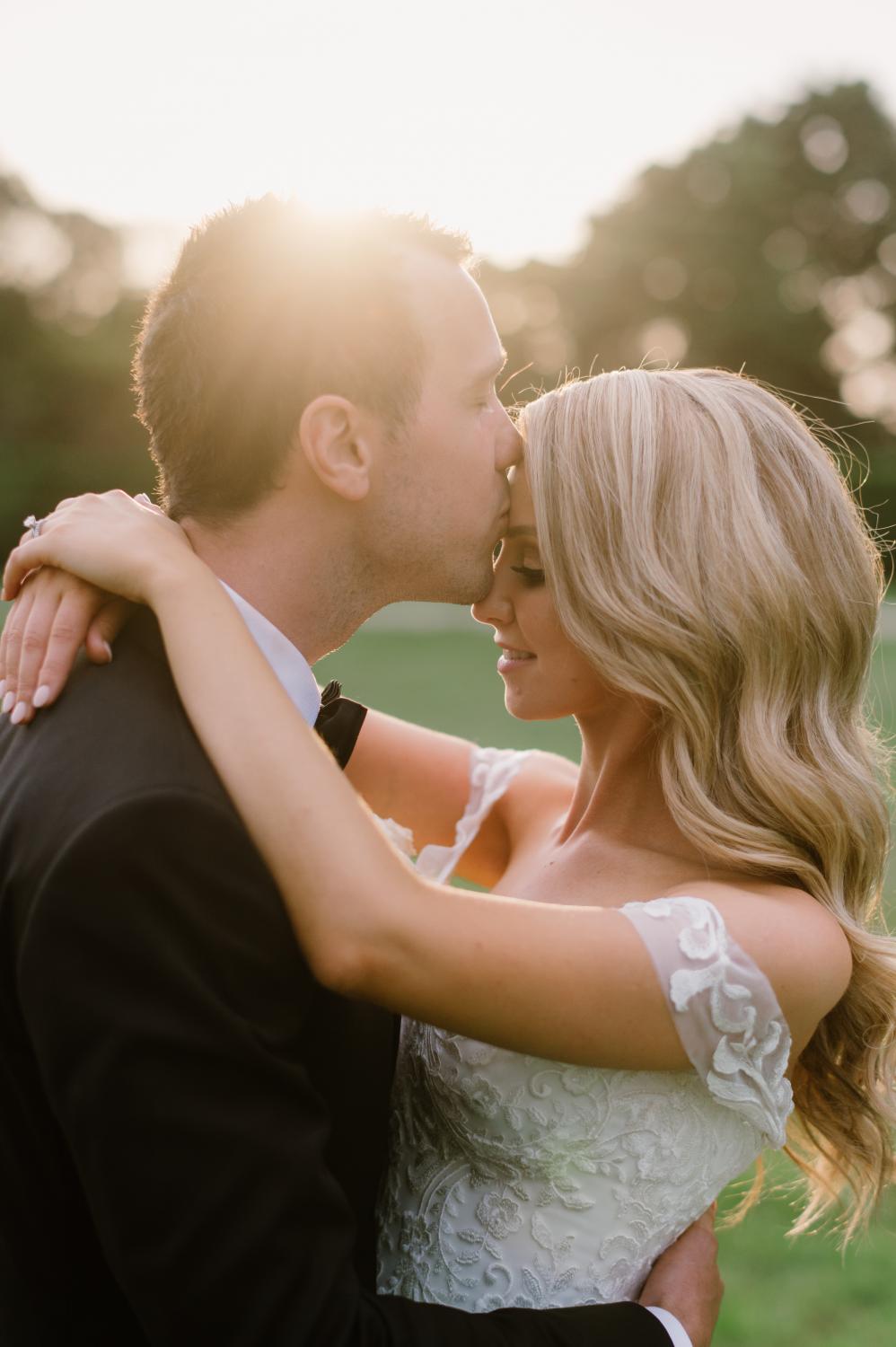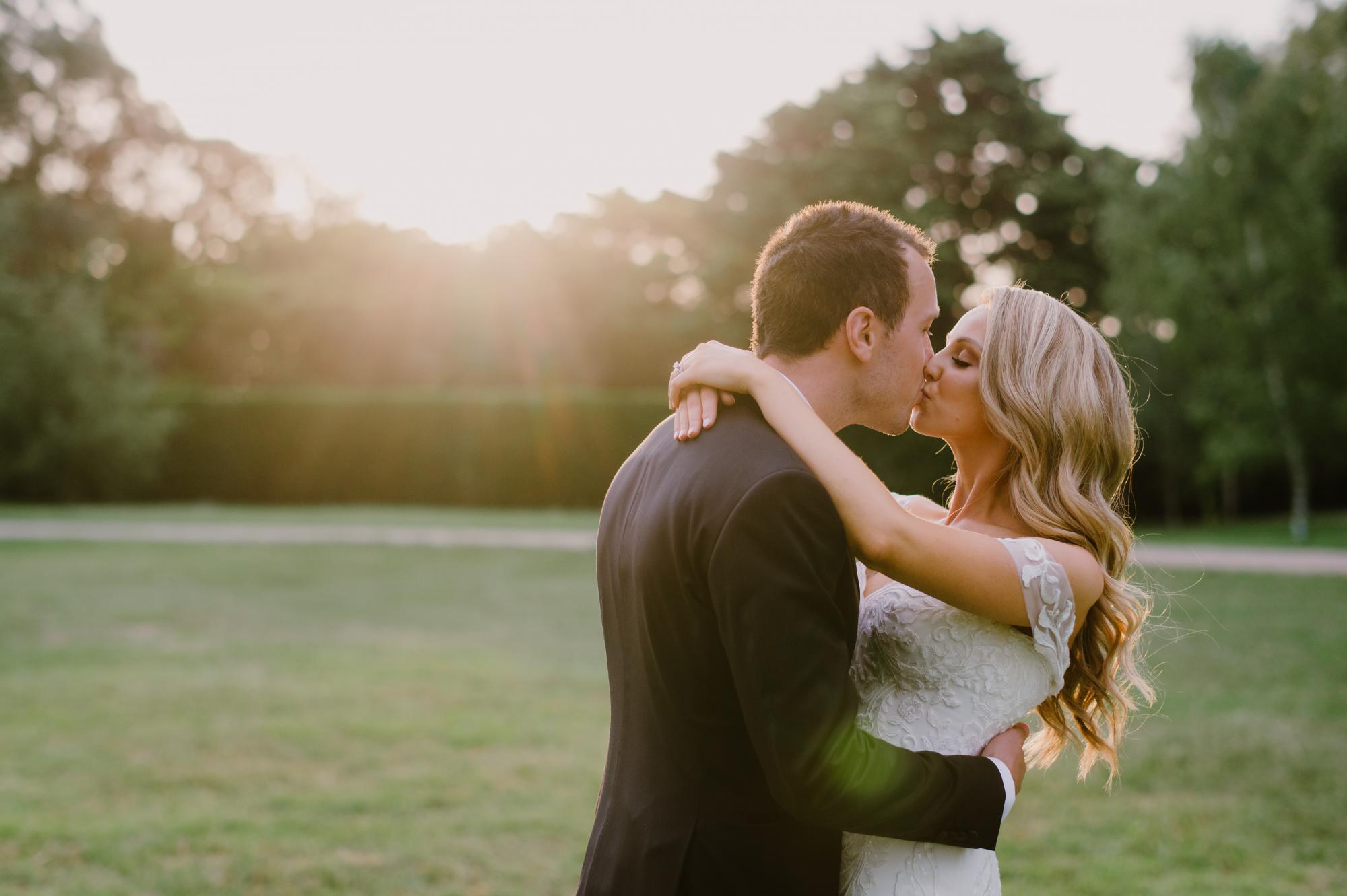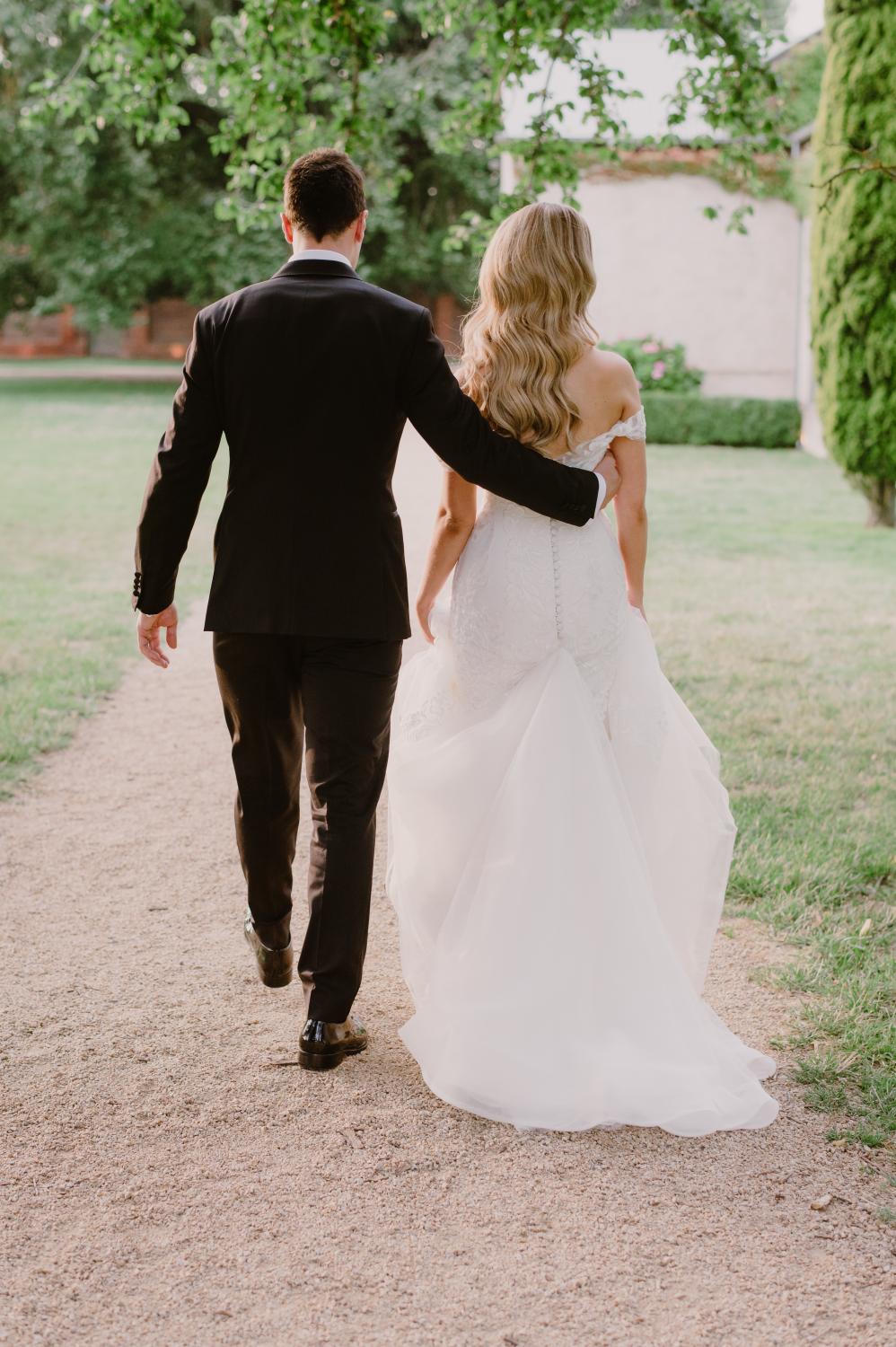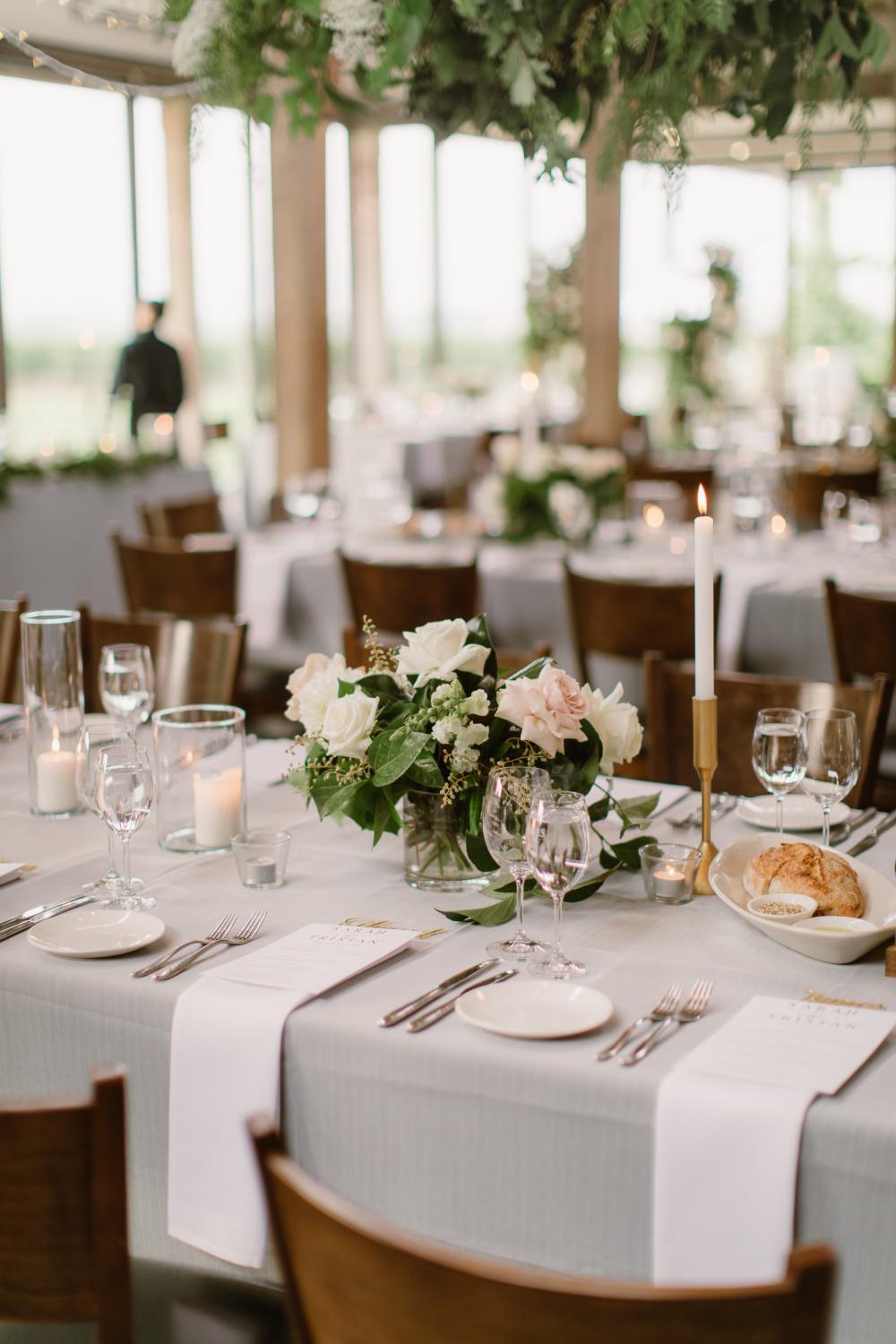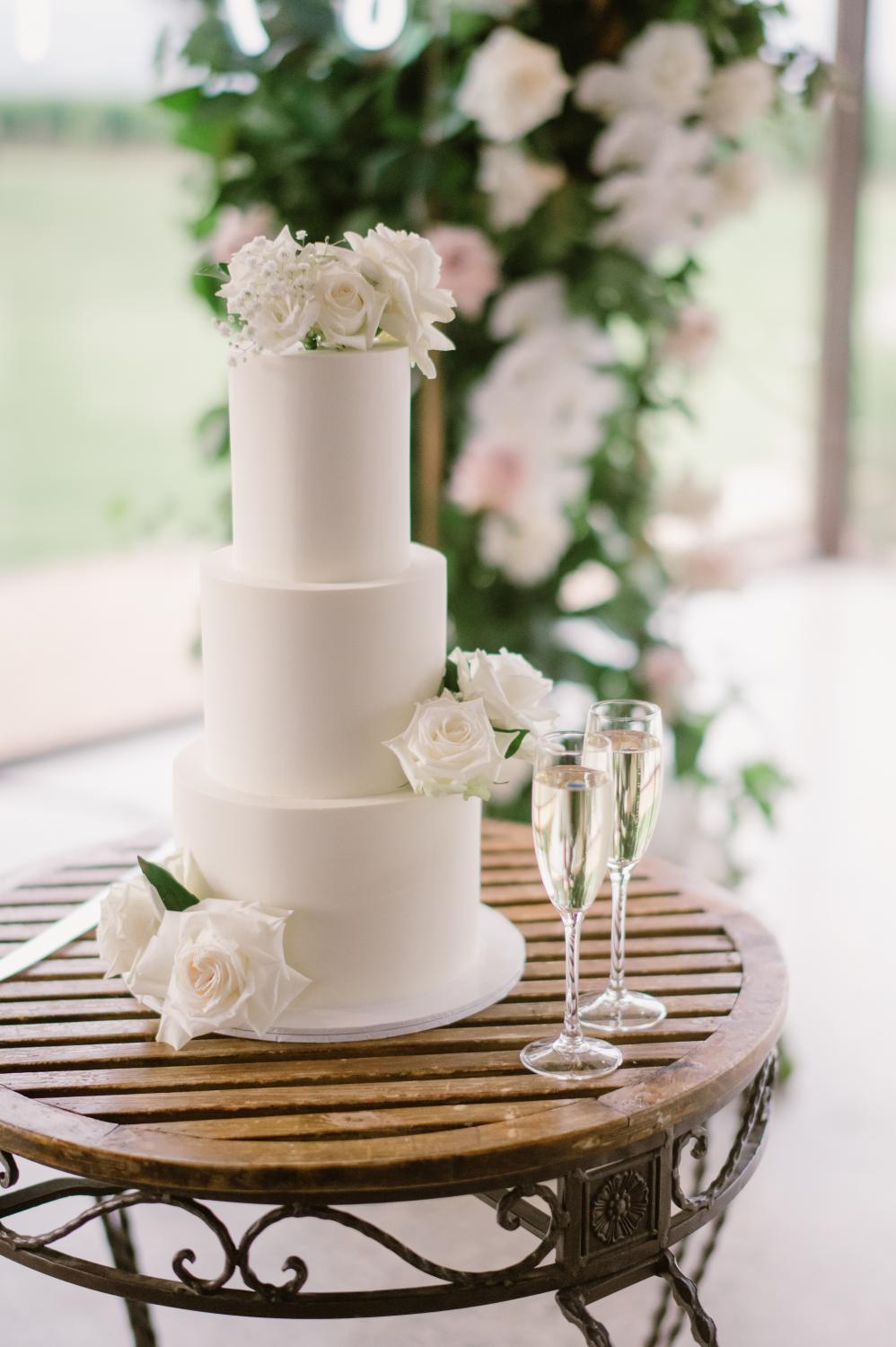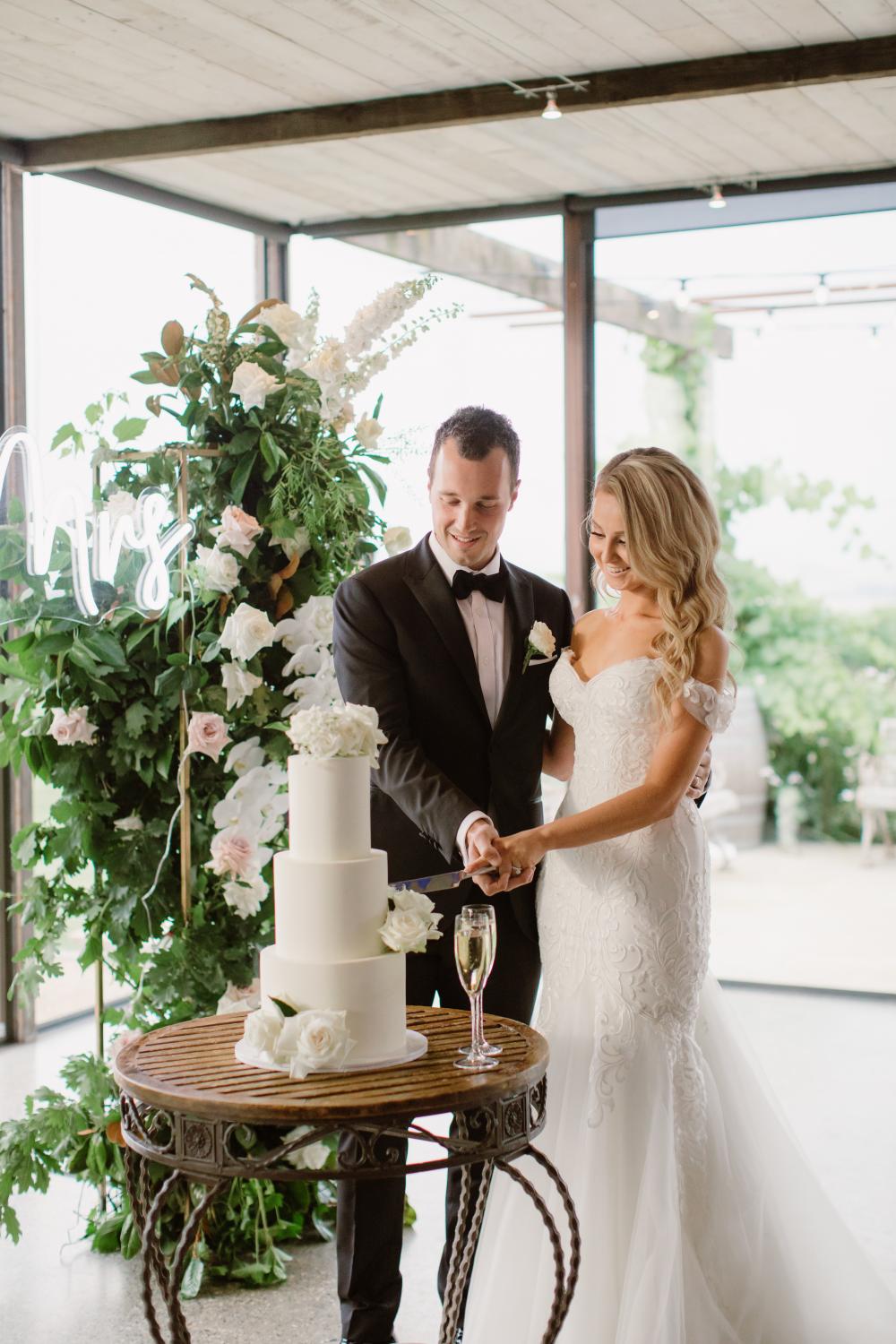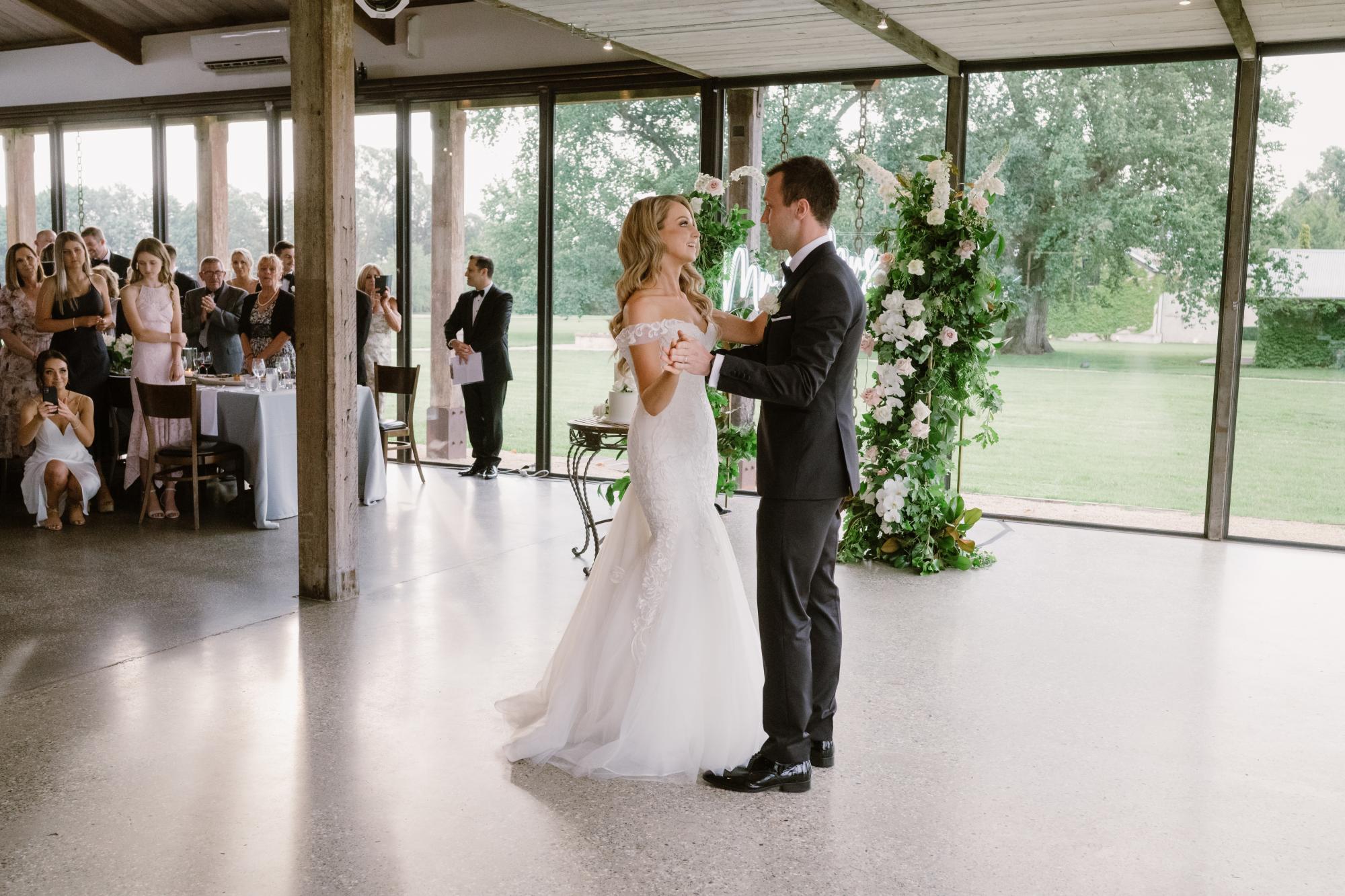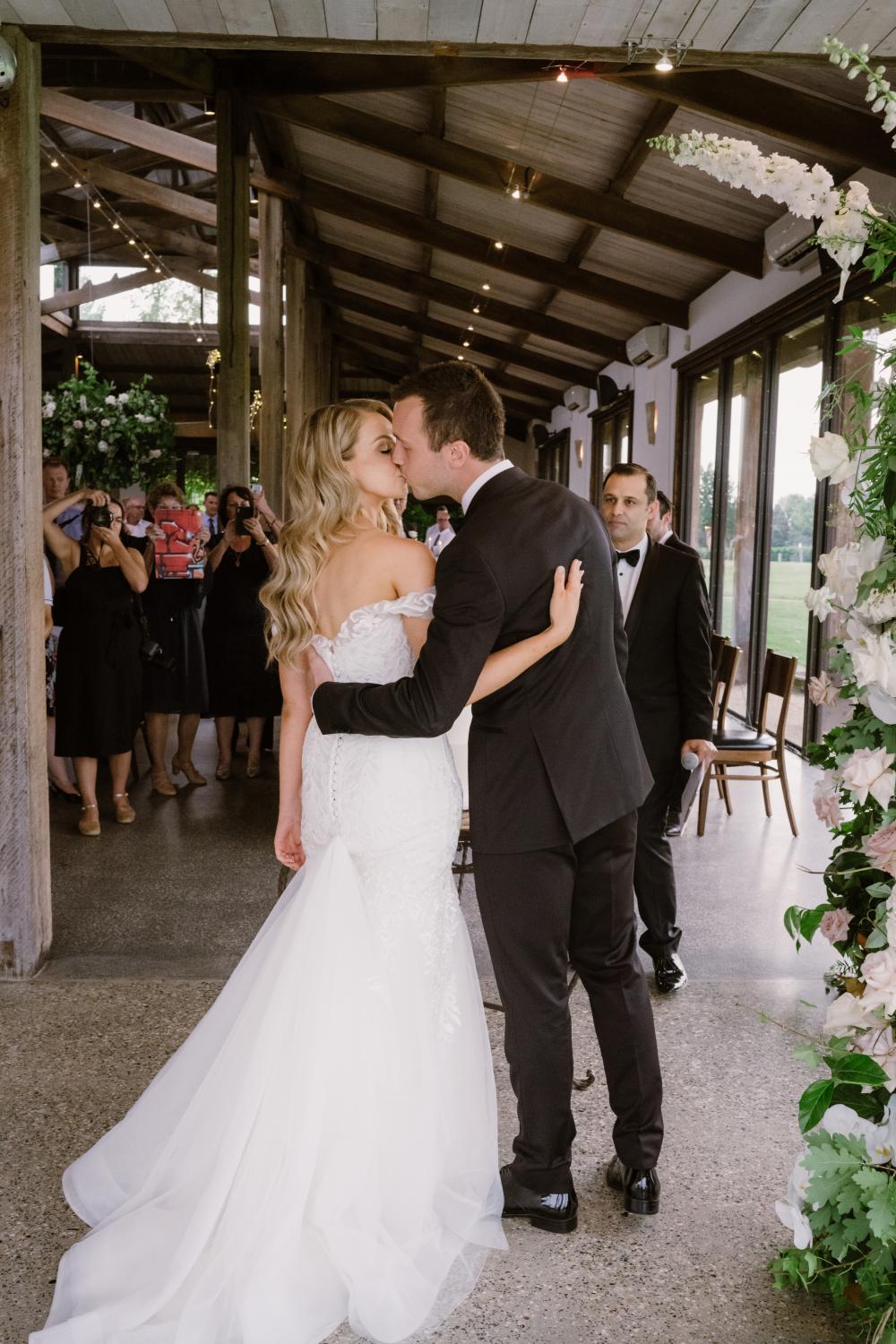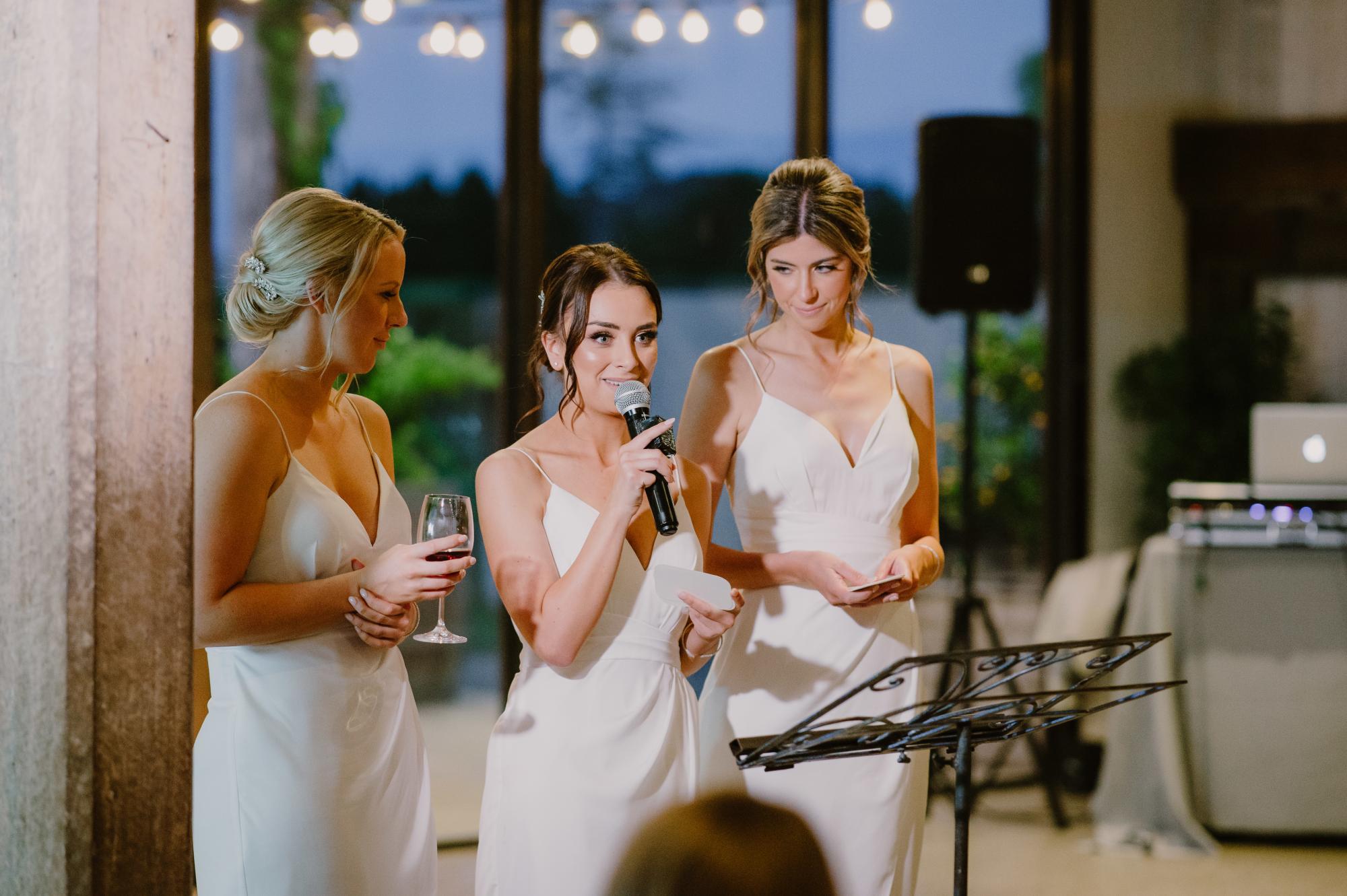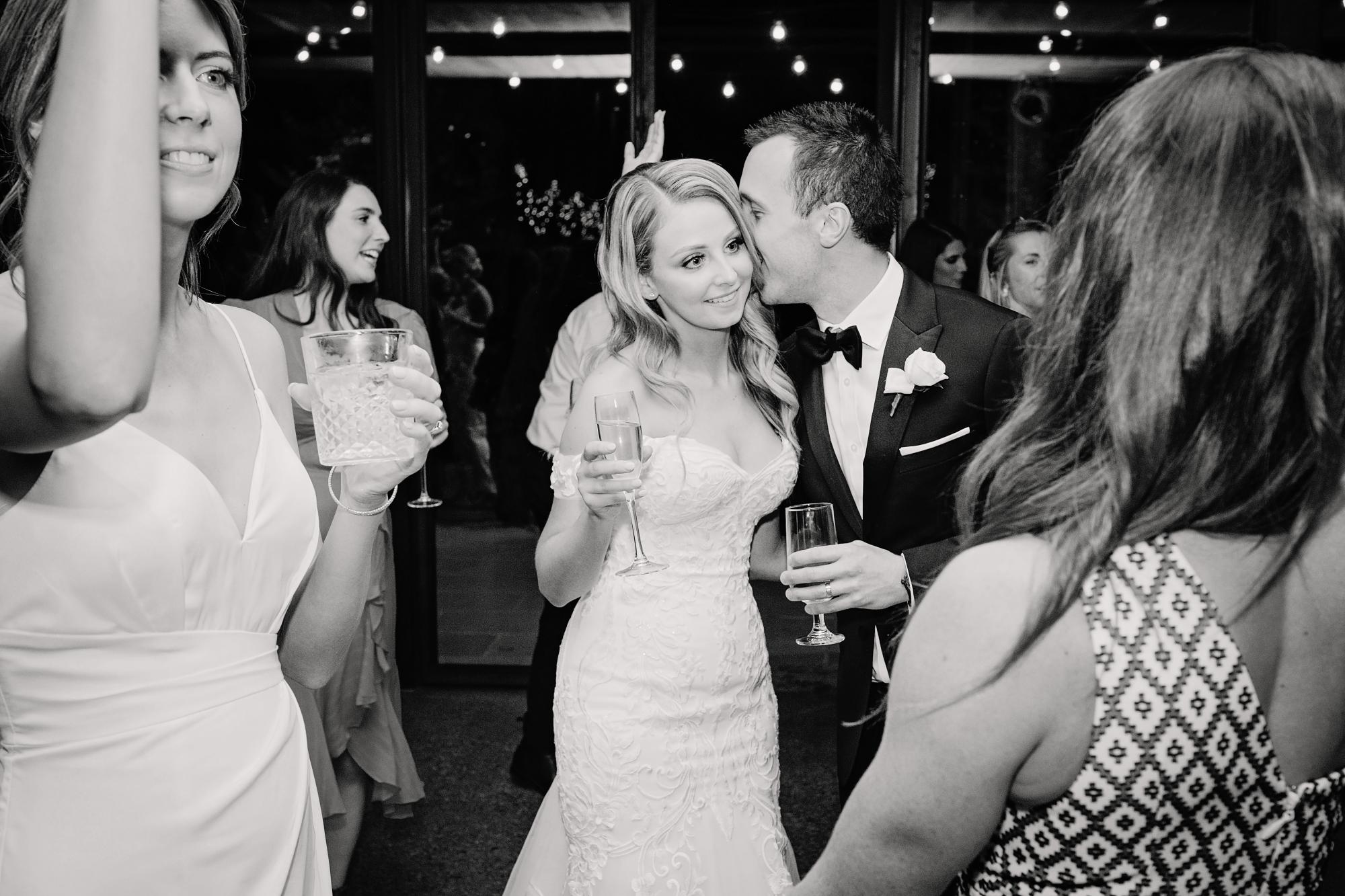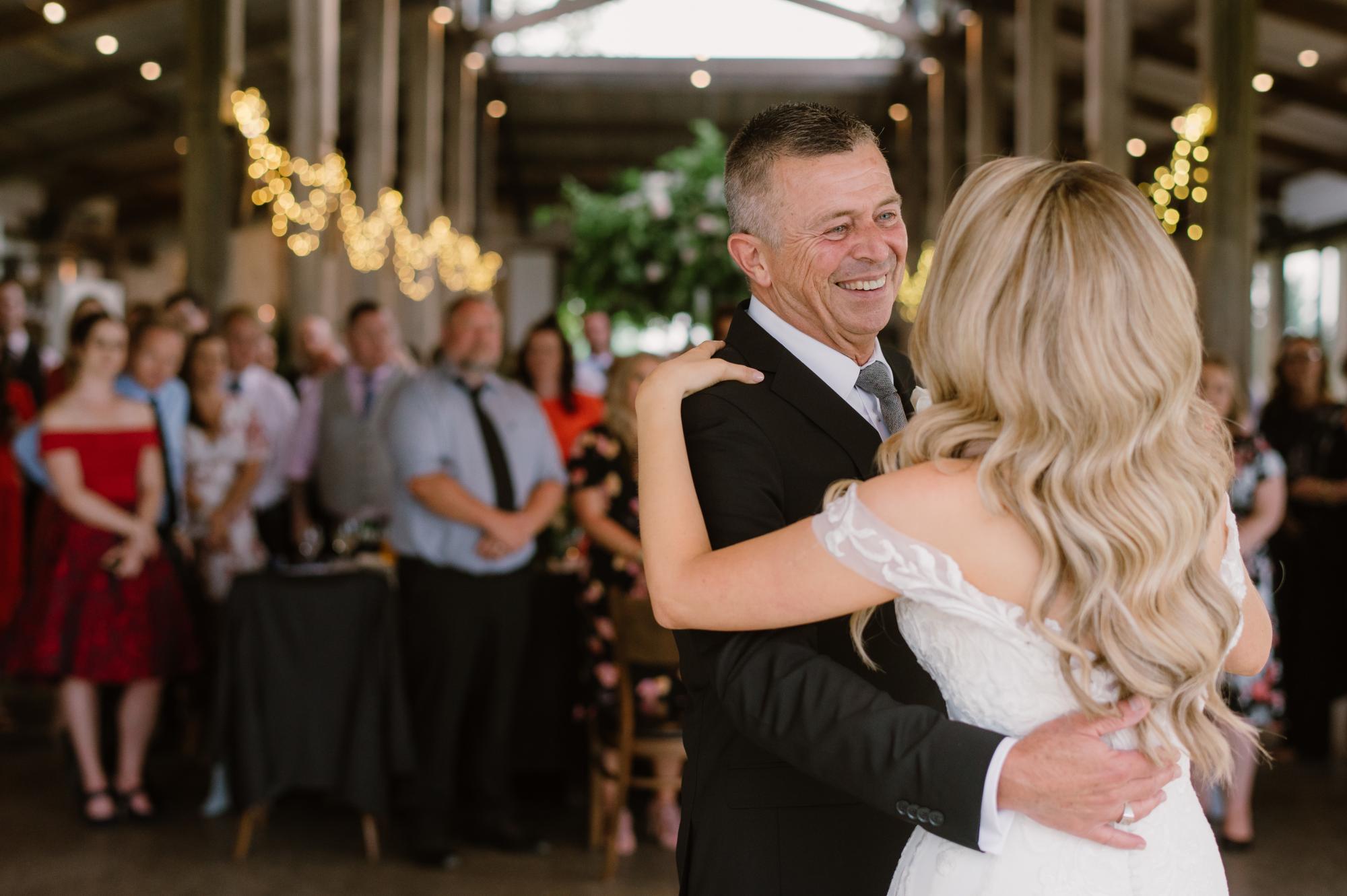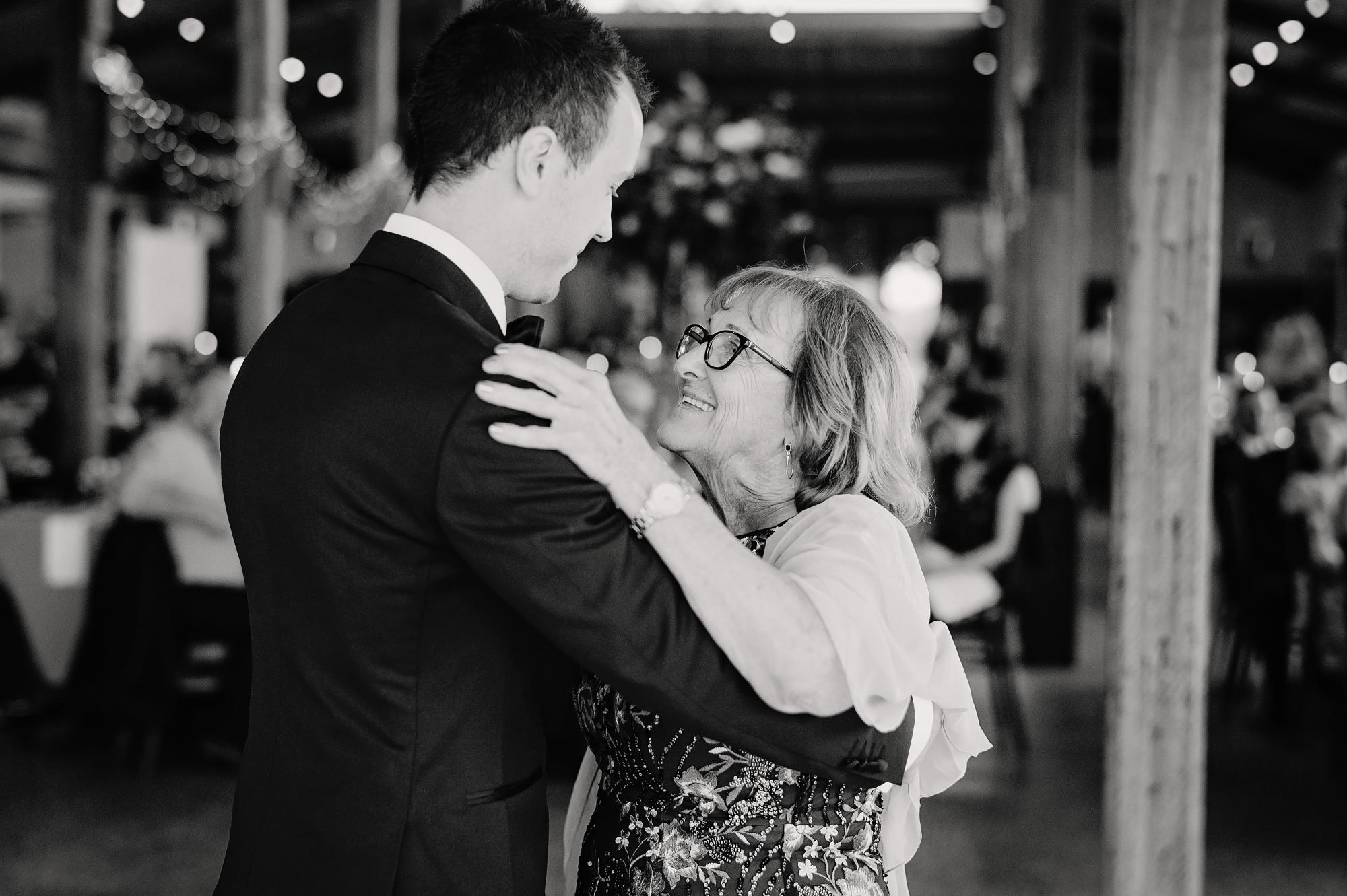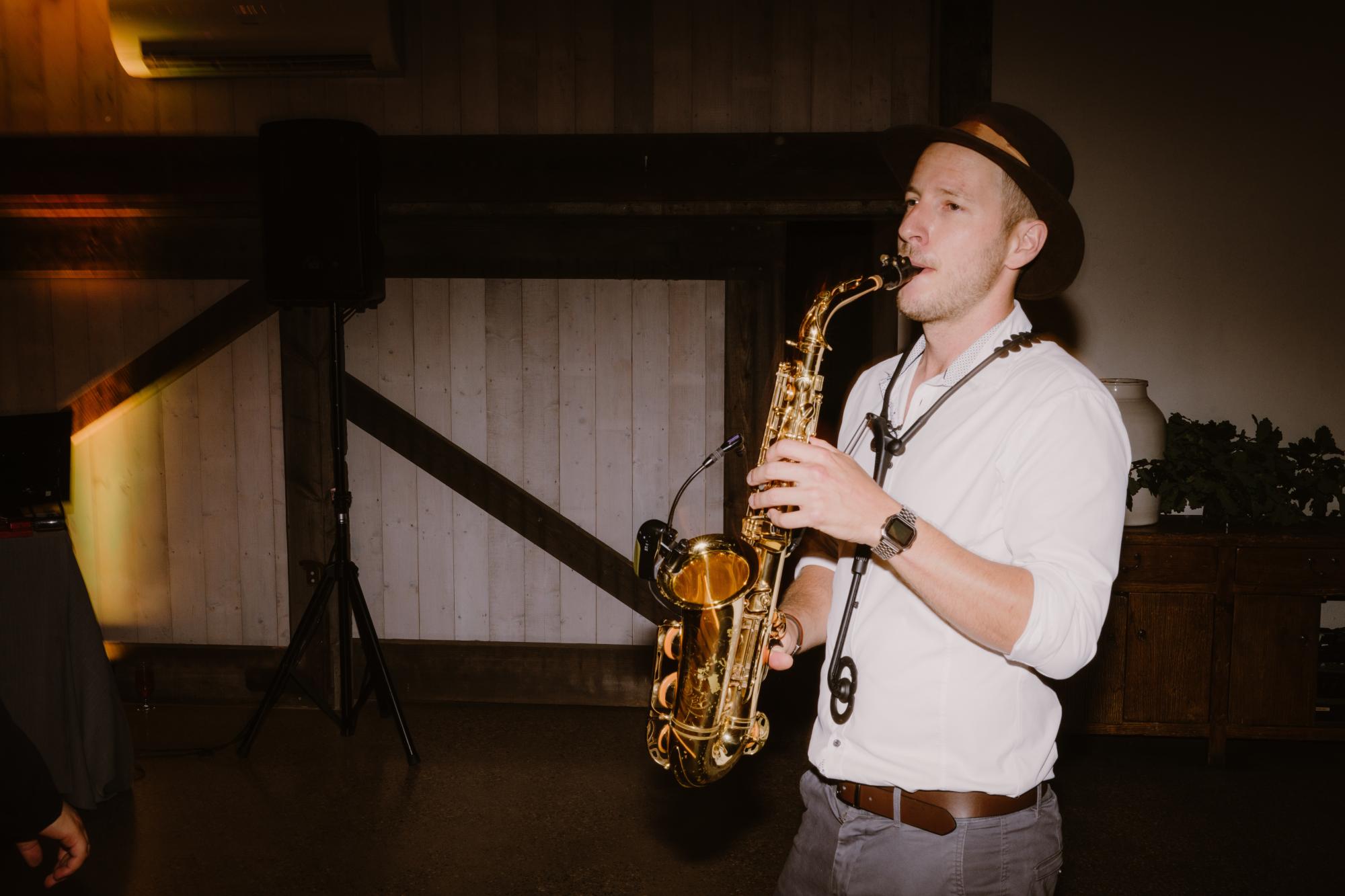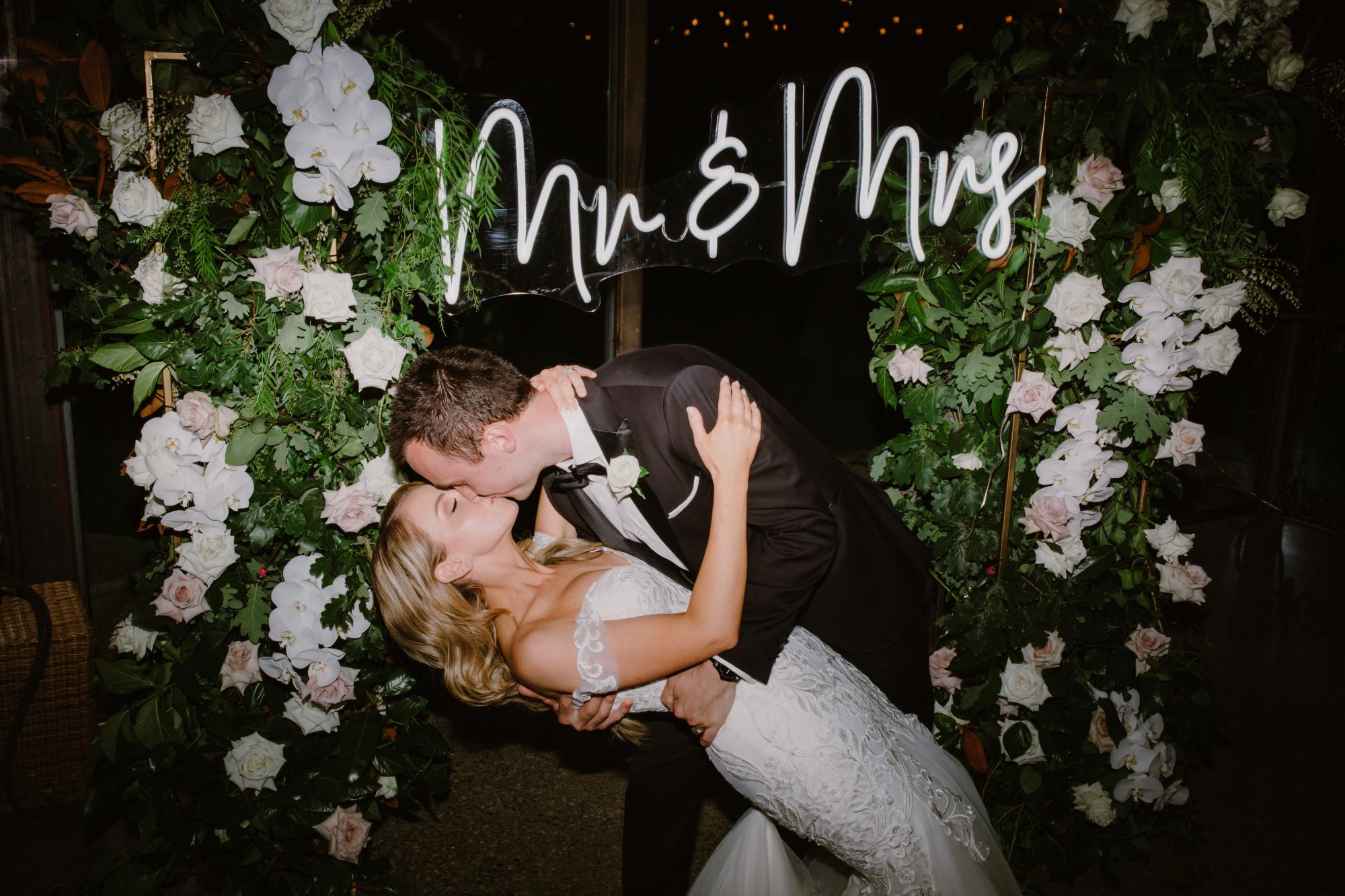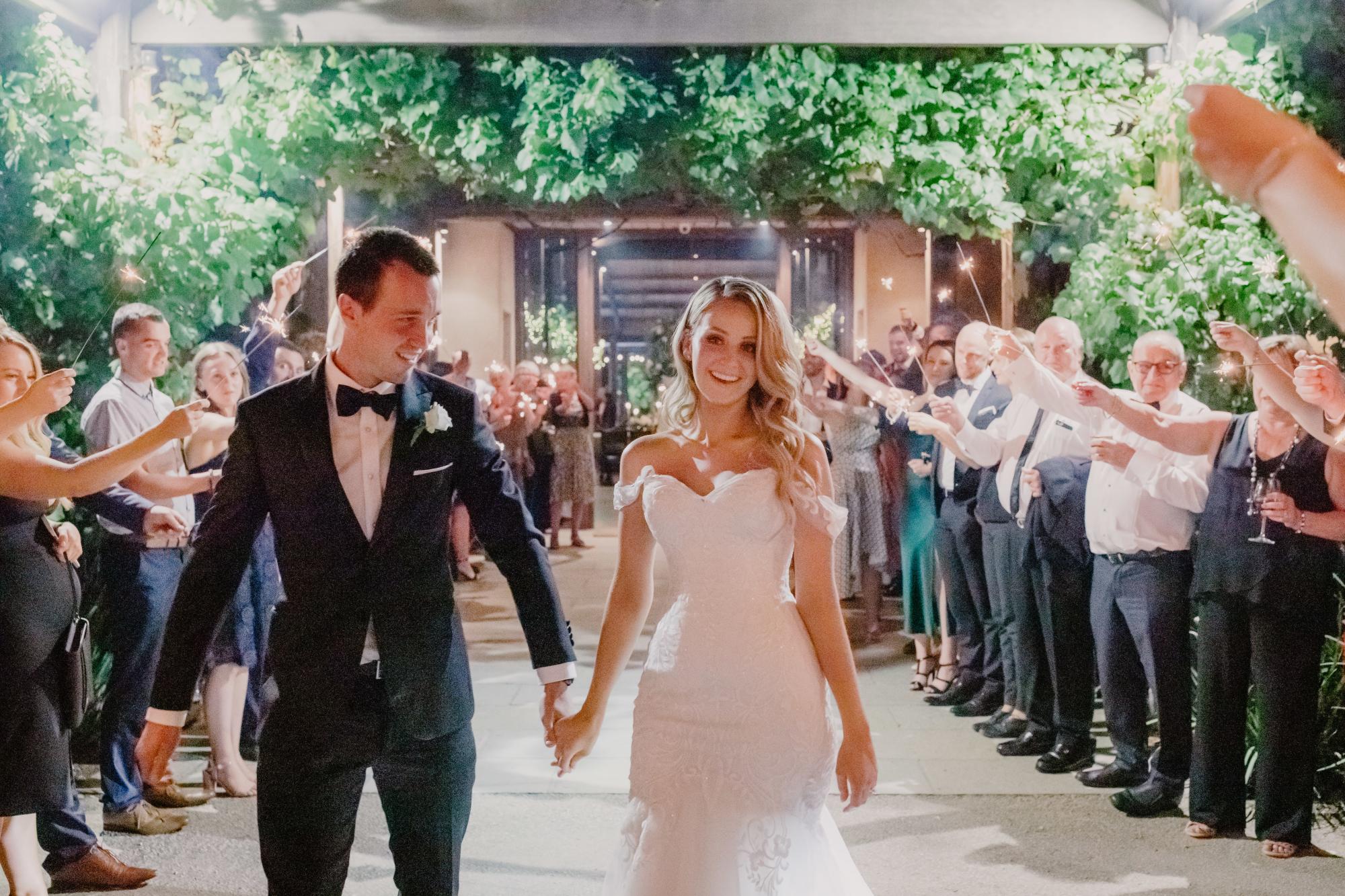 Sarah + Tristan | 18.01.2020
Venue: Stones of the Yarra Valley
Photography: Theodore & Co
Videography: C2 Films
Ceremony: Meriki Comito 
Florals: Sugar Bee Flowers
Bridal Gown: Annette of Melbourne
Brides Shoes: Jimmy Choo
Bridesmaids Dresses: Bariano Australia
Make Up: Katie Winkler Makeup
Hair: Pearly Hairstylist
Grooms Attire: Joe Black
Groomsmen Attire: Joe Black
Ceremony String Trio: Stringspace
Cars: Triple R Cars
Tableware: Table Art Event Hire
Cake: Miss Ladybird Cakes
MC: Sam Muscat
Reception Entertainment: Rutherford Entertainment
Ceremony Entrances – know your options →
←Wedding Vows – how to make them yours
Rainy Day Weddings – Do you have a plan B?
Feature Image by Ben Swinnerton 
Is it going to rain on my wedding day?
Nothing sets off the fear in many a brides heart more than the thought of rain on their wedding day.
Weather is the one element you have no control over, but as long as you have a perfect "Plan B", you can still have a perfect rainy day wedding!
Have the conversation
One of the first points of discussion at all my planning meetings with couples who have chosen to marry outdoors, is what they plan to do if it pours with rain.
Most brides will have an alternative location already in place, which is amazing, but for those of you who are either crossing your fingers that it won't rain, or attempting to use the power of prayer, voodoo, positive thinking or threats on someone's life to prevent it from raining, I can tell you now with absolute certainty, that Melbourne weather is ridiculously unpredictable. It doesn't care how desperately you want that beautiful sunny garden wedding and can totally ruin every one of those HOURS you have spent planning and preparing for that one big day.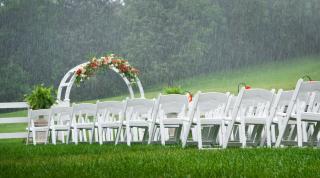 Your guests should remember your wedding for the RIGHT reasons..
No bride or groom ever dreams of arriving at the ceremony looking spectacular, only to get out of the car and get completely soaked whilst they sink into the soggy ground down the aisle. And let's not forget about your guests and husband to be, who have been waiting that 15-30 minutes prior to your arrival, miserably clutching an umbrella, or huddling under the nearest tree. In my experience, guests will often refuse to come and take a seat in the rain, preferring to shelter under a tree rather than sit on a wet chair and be close enough to hear the beautiful vows you have spent weeks perfecting.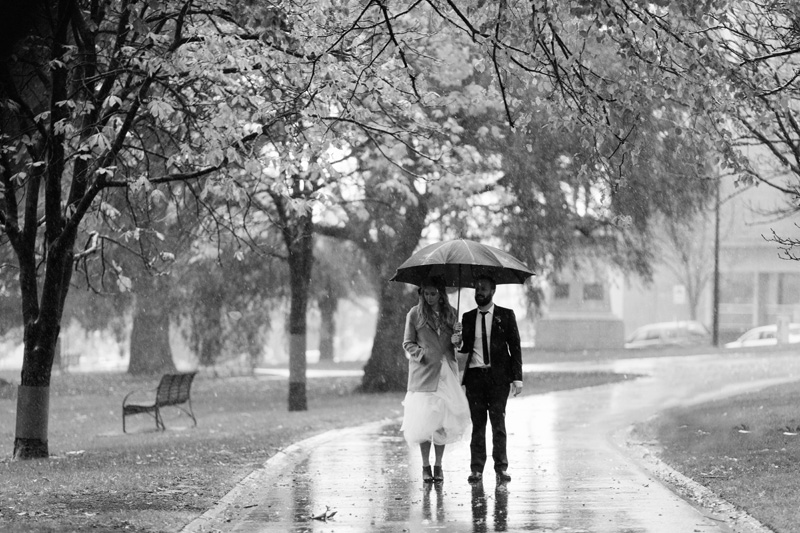 On a personal note
Oh, and just from my perspective as a celebrant, outdoor rainy day weddings do not provide an ideal situation for us either. It's rather difficult to stand in the rain holding an umbrella, and balancing a ceremony script folder, or device, and microphone all at the same time. Even in the cases of a light shower, our sound systems and legal documents don't tend to do very well when they get wet, so you may find yourself without sound, or a soggy marriage certificate as a keepsake!
An easy, budget friendly plan sometimes isn't enough
Some couples will arrange for shelter in the form of market umbrellas or gazebos in the event of a rainy day wedding. These are perfect for the days when there's just some light rain or drizzle, but you will still need to be prepared for the case of heavier rain, as those options will not make any difference when the rain is coming in sideways!
Many brides are totally against a plan B, as they are determined to have their outdoor wedding rain, hail or shine, but trust me when I say that unless dancing in the rain is your thing (and rainy day wedding photos can of course be absolutely magical!),  getting completely soaked during the legal parts and having grumpy, wet guests arriving at your reception afterwards is by no way going to contribute to your idea of a perfect day.
Talk to your reception venue
A lot of venues have some beautiful rainy day wedding options, and if you're lucky enough to book a venue that provides exclusivity, you can normally select which option you would prefer to go with, only a few hours in advance!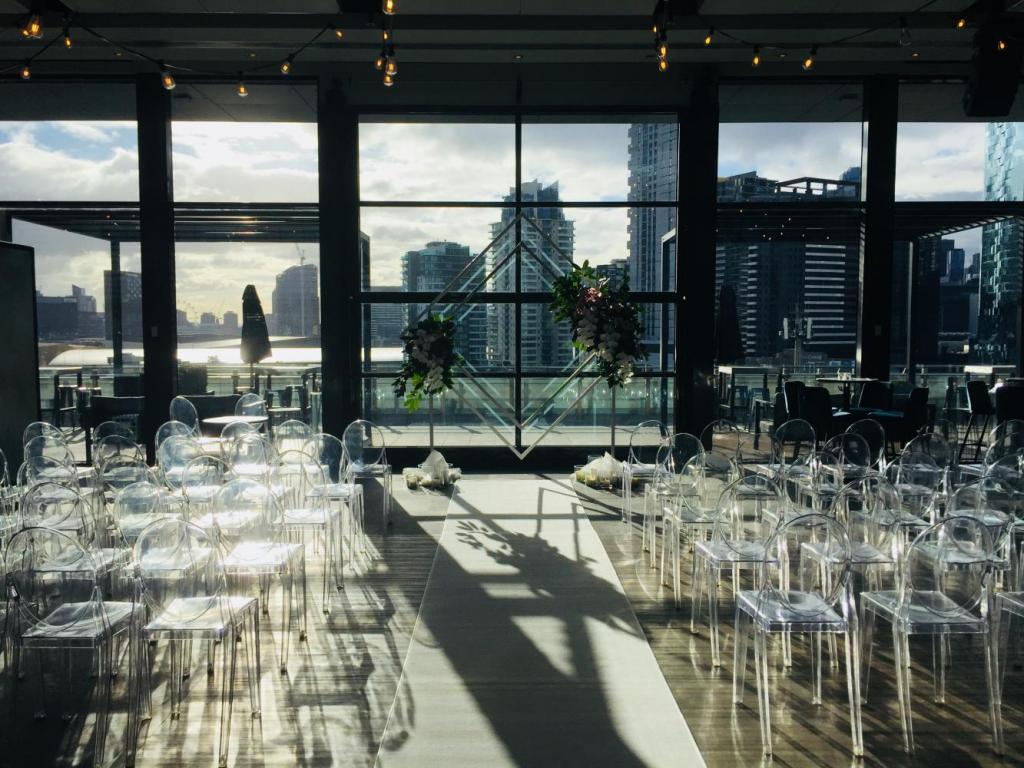 In other cases, if your venue is not able to provide an alternative rainy day option, they will most likely allow you to move your ceremony into the space you have booked for your reception.
In short, putting a solid wet weather contingency in place, will provide you with absolute peace of mind that no matter what the weather, you will be guaranteed a truly beautiful Plan B that can actually leave your guests thinking it was the Plan A all along! All it needs is a little organising in advance, so that every one of your suppliers can make sure it happens!
In the end
But the most important point to remember is that at the end of the day, regardless of the fact that you have no control over the weather, you will be married to the person you have chosen to spend the rest of your life with, and that's something the weather will make no difference to!
So if you're planning an outside ceremony, and you don't have a wet weather contingency, the following fabulous suppliers can help you to lock in your dream Plan B!
Otherwise just ask your humble celebrant. I'm pretty certain they'll be able to send you in the right direction. Just for peace of mind x
Dann Event Hire
Harry The Hirer
The Style Co
Weddings of Distinction
For more Wedding Day planning tips + ideas, have a look at "Do I need a Wedding Videographer?