Tran and Damon's Grand Hyatt Wedding
Tran and Damon connected quite randomly online one lazy Sunday afternoon about three years ago, and within two days, they were having their first meeting over dinner.
Tran loved Damon's patient & calm manner, and Damon loved Tran's energy & confidence, so not long after, Tran very considerately helped Damon pick out her engagement ring, and on the 29th March they married in spectacular style at The Grand Hyatt Hotel in a Vietnamese/Australian fusion ceremony.
These gorgeous photos by the super talented Alli Oughtred have captured all the love & joy of their day perfectly x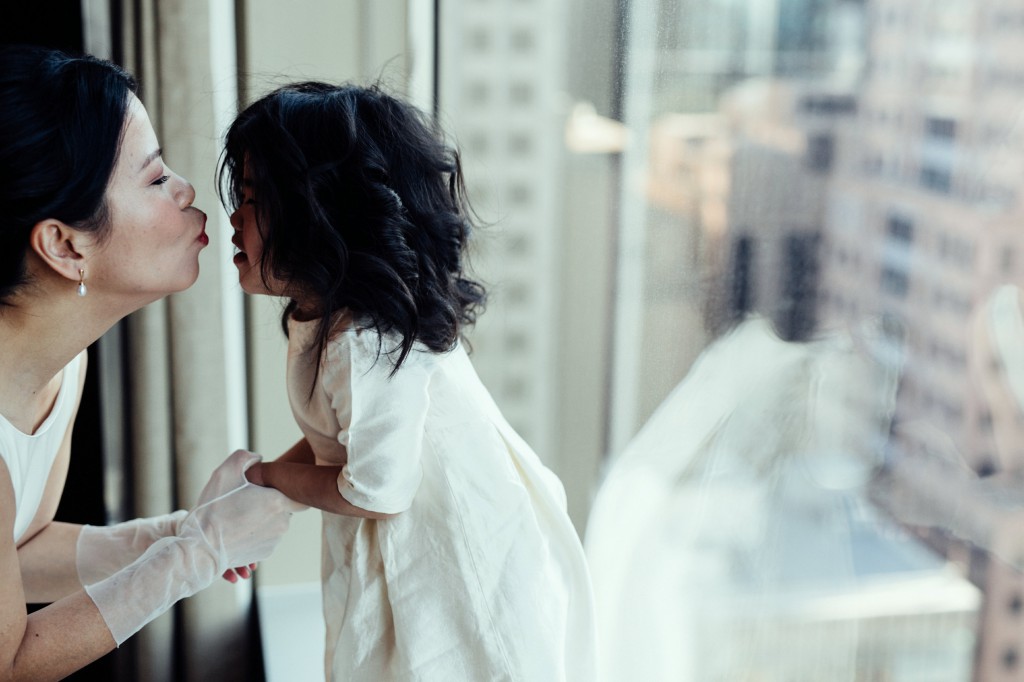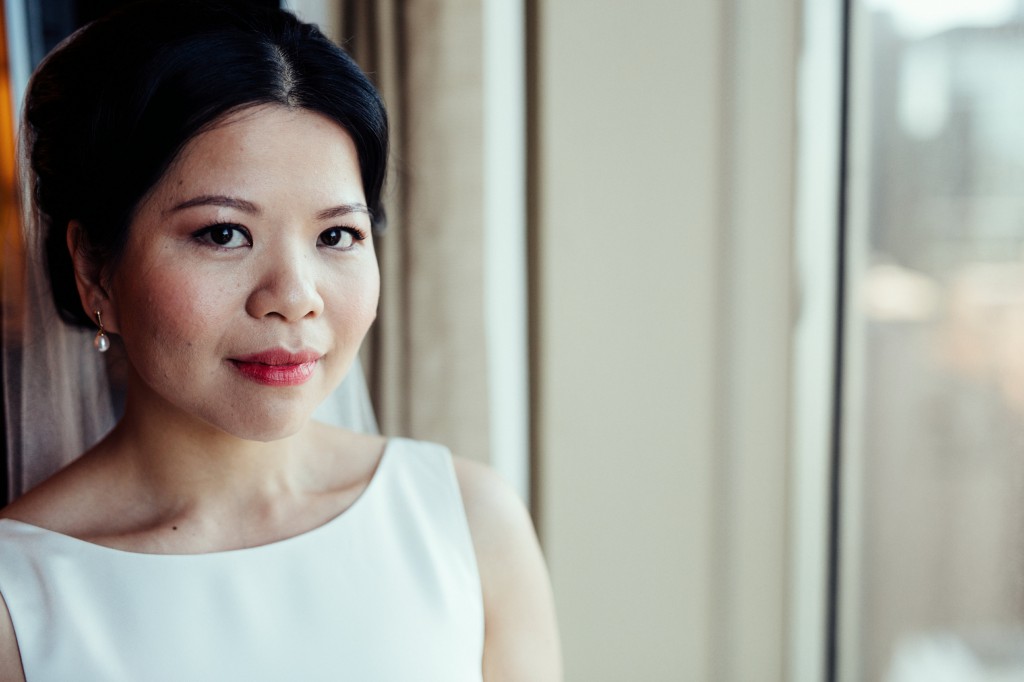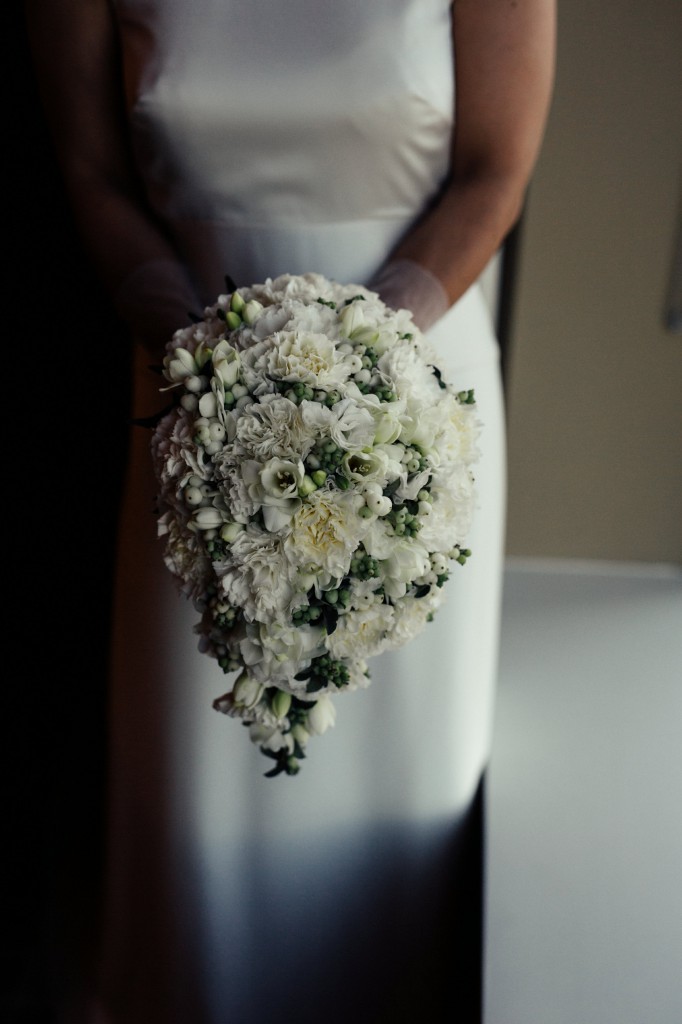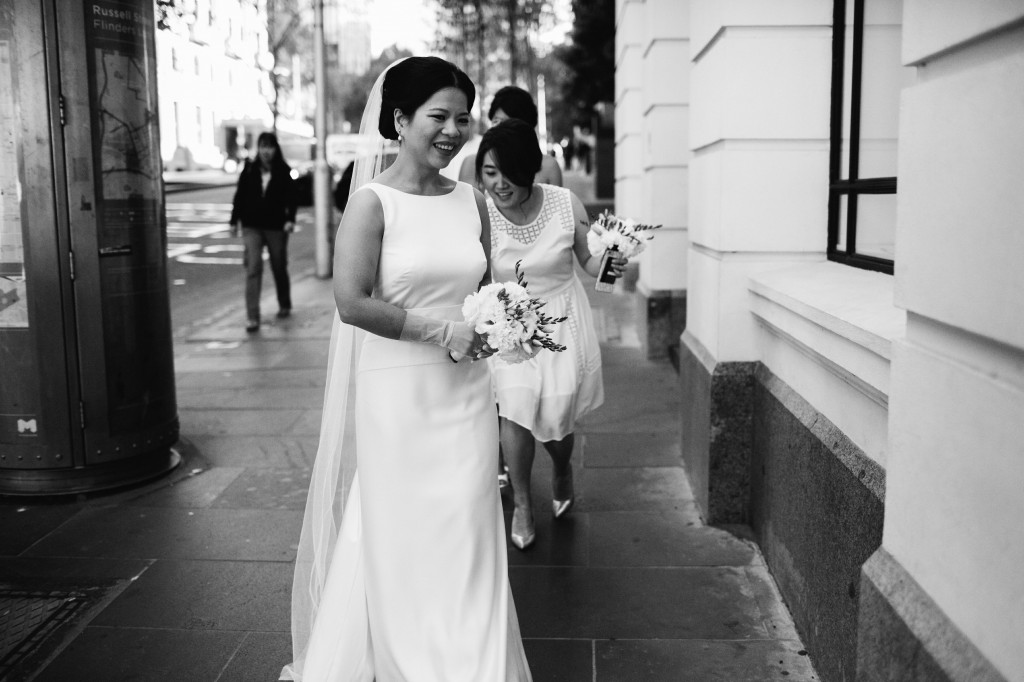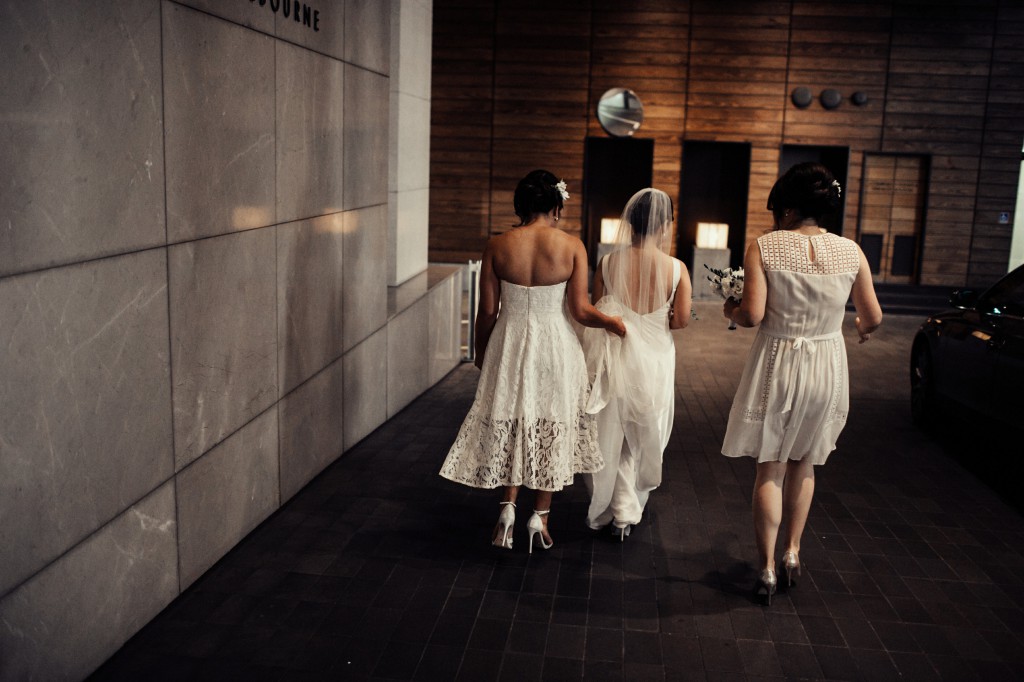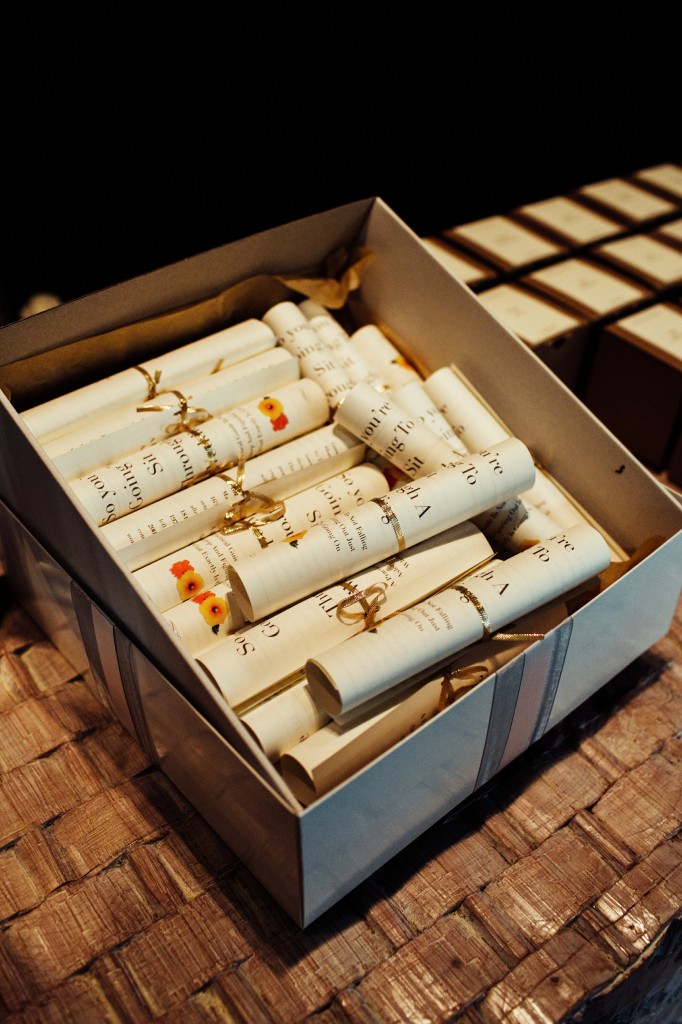 Tran & Damon provided their guests with an Order of Service titled "So You're Going To Sit Through A Wedding
– A practical guide to not falling asleep and figuring out just what exactly is going on".
It included interesting facts & past world events pertaining to their wedding date, a Sudoku challenge, the story behind the Tea Ceremony, all the details involving the wedding planning (ie. Dresses tried on = 2 & messages to bridesmaid = 900+) and of course, the names & titles of everyone involved in the wedding day!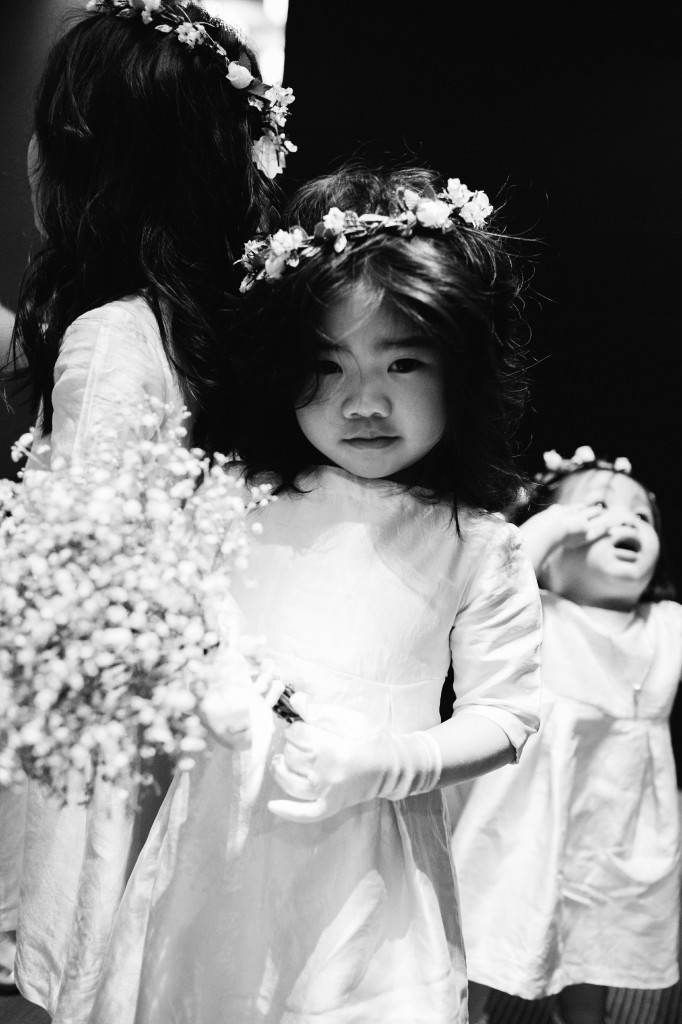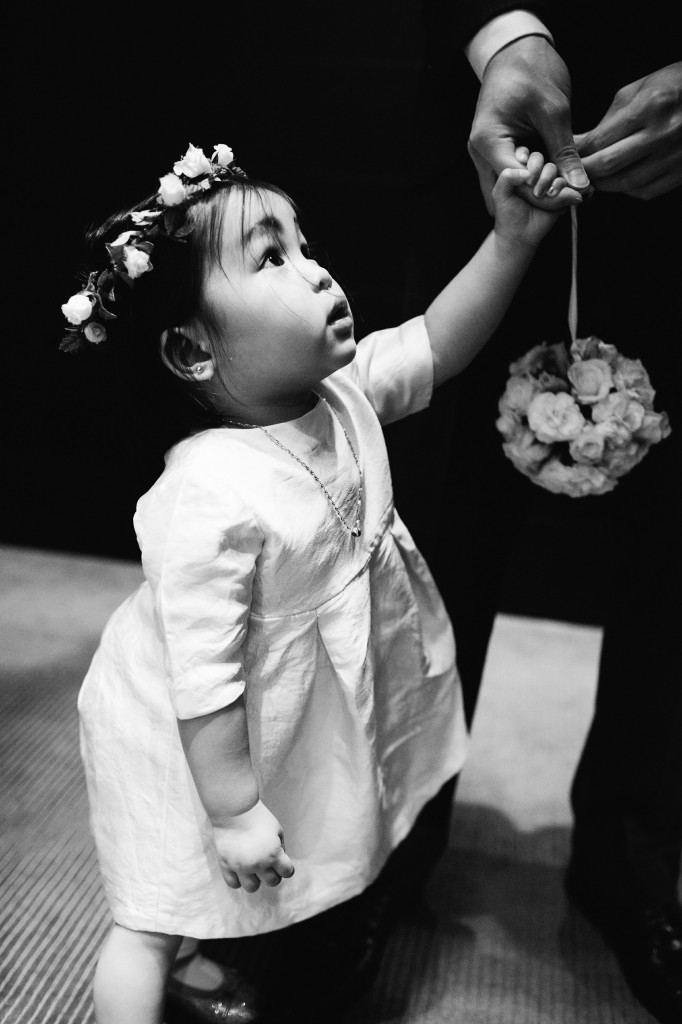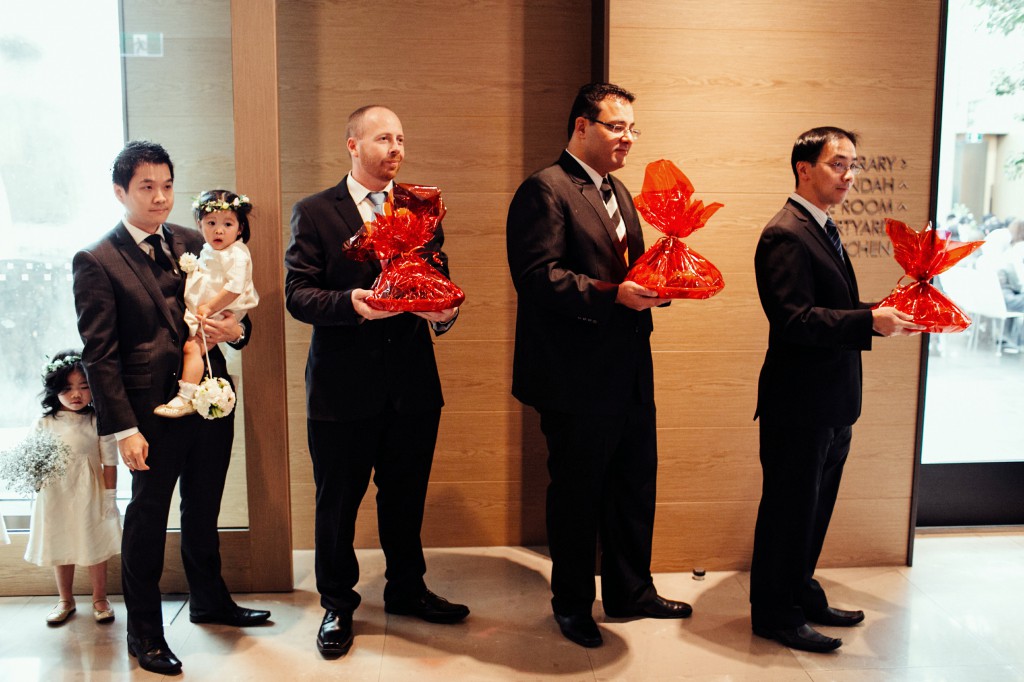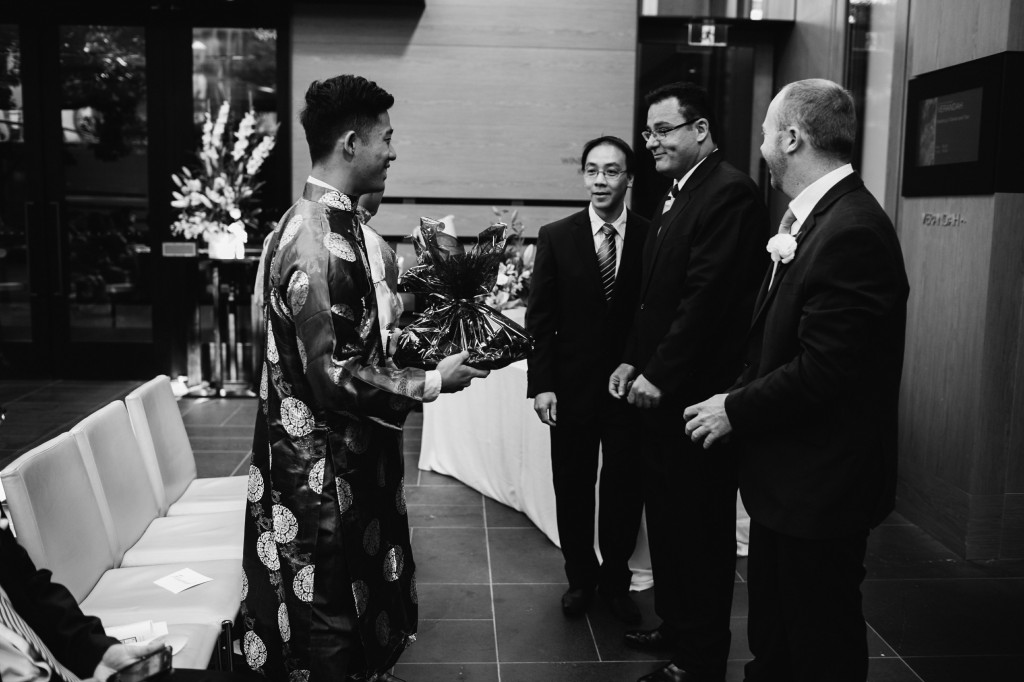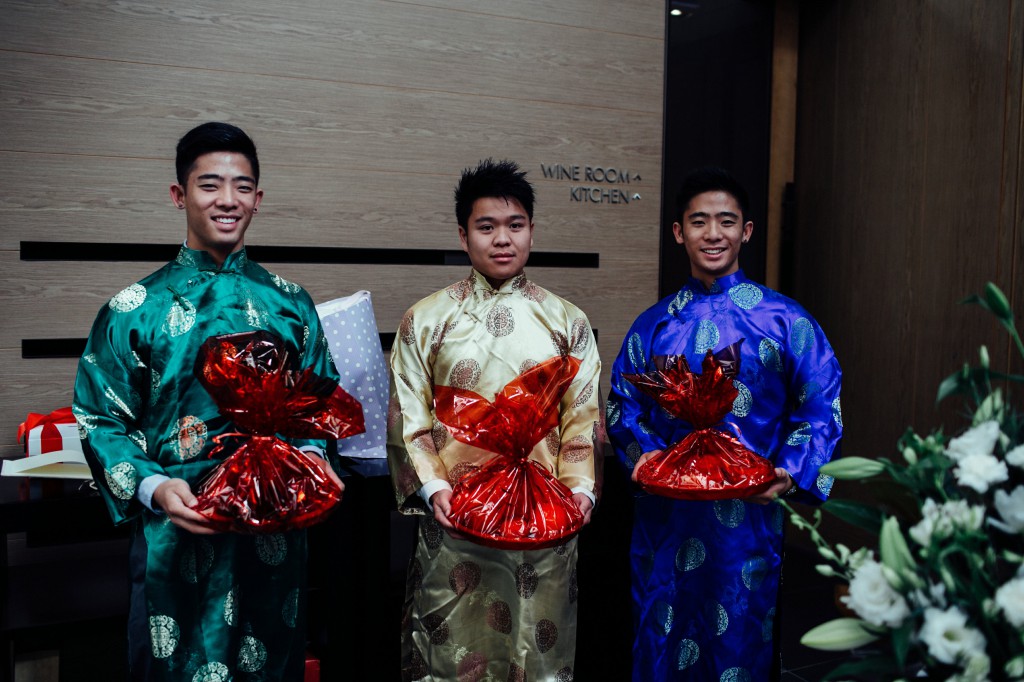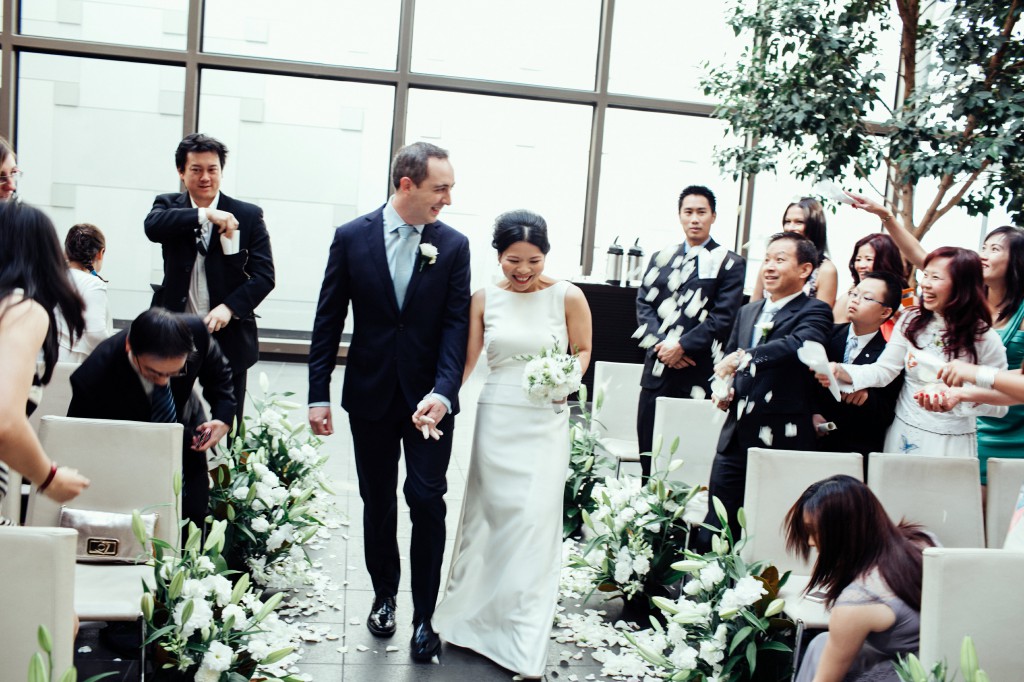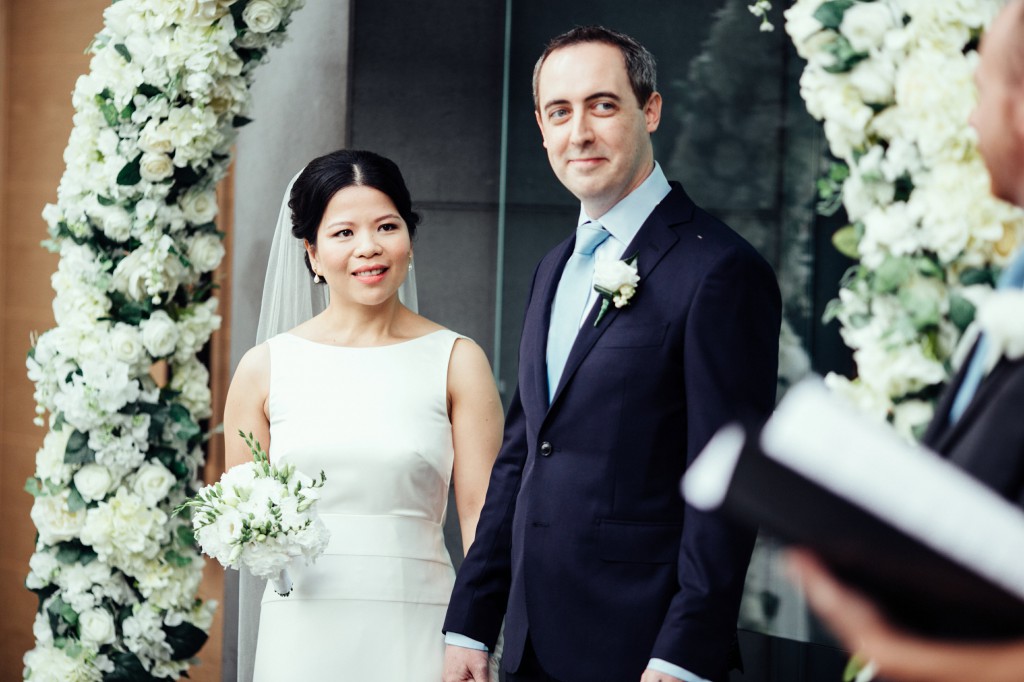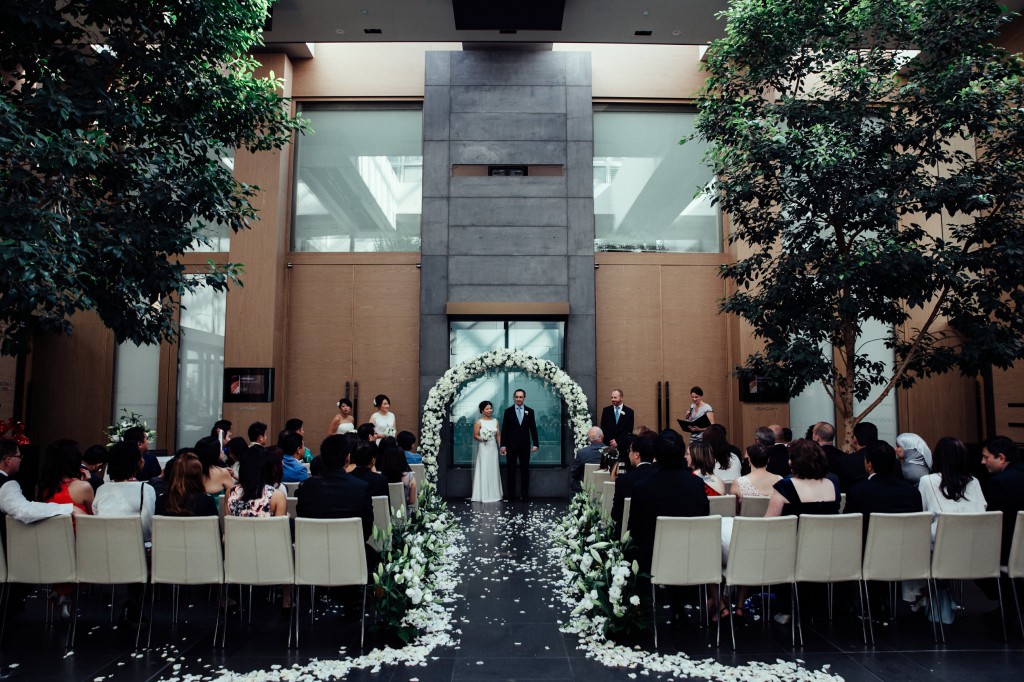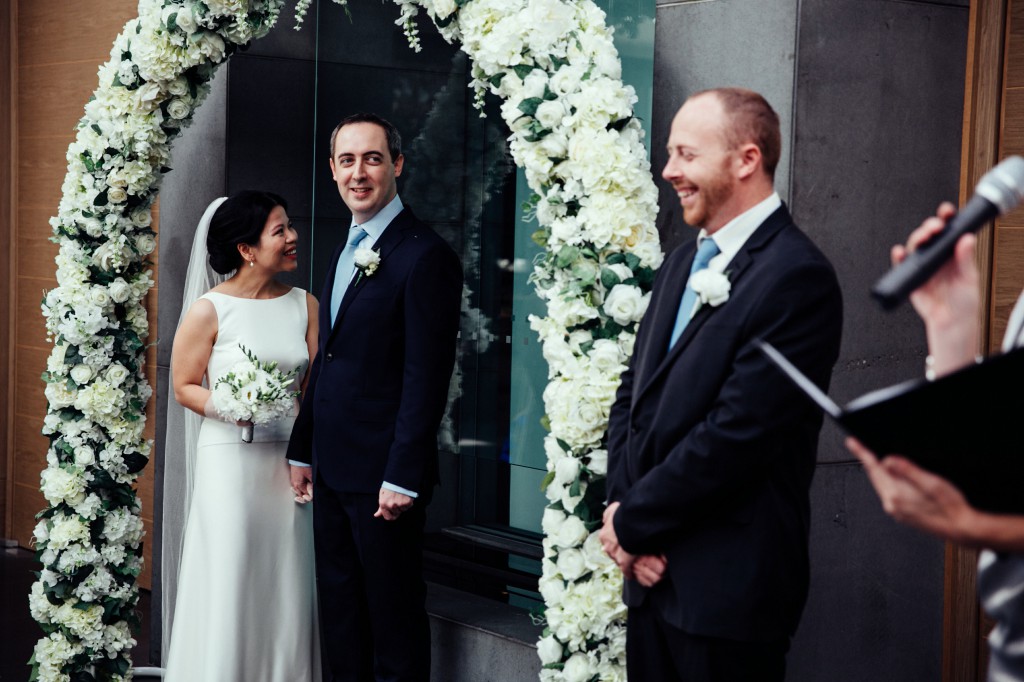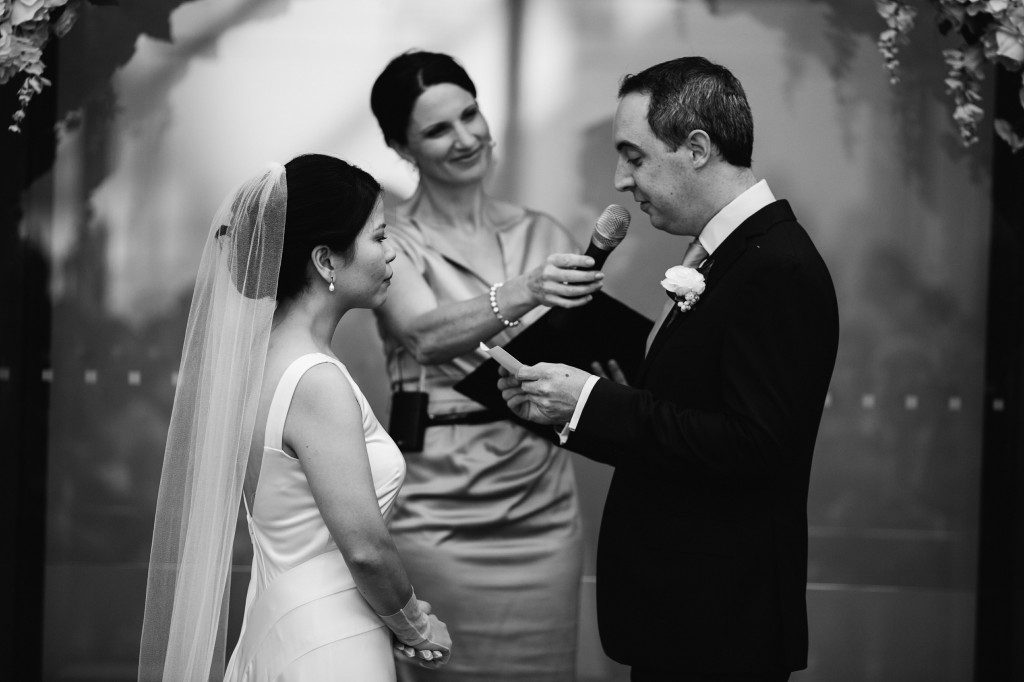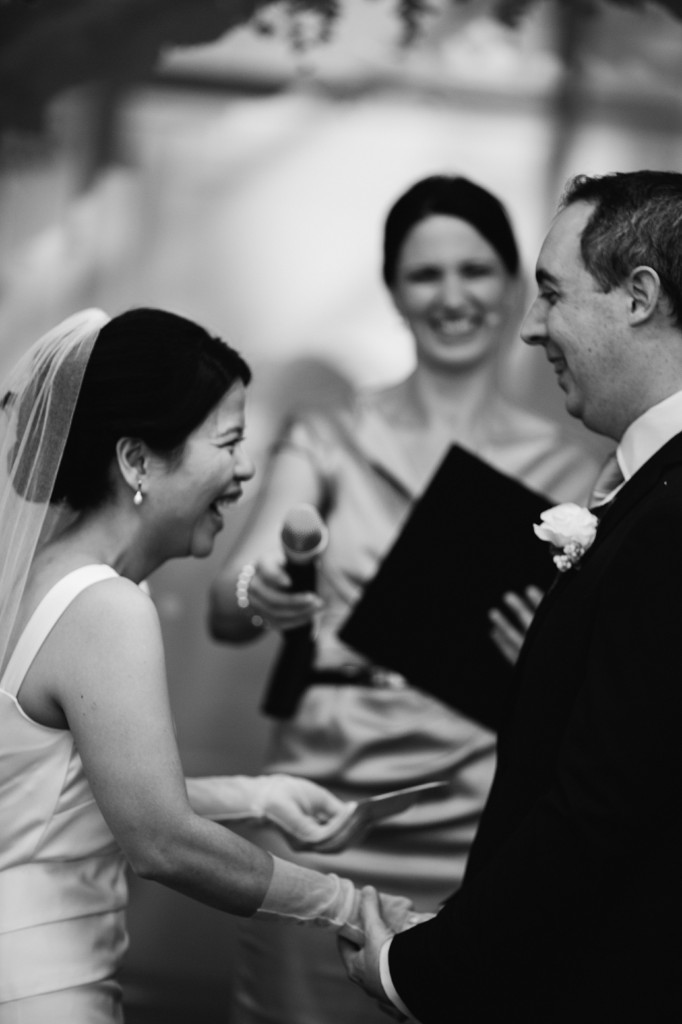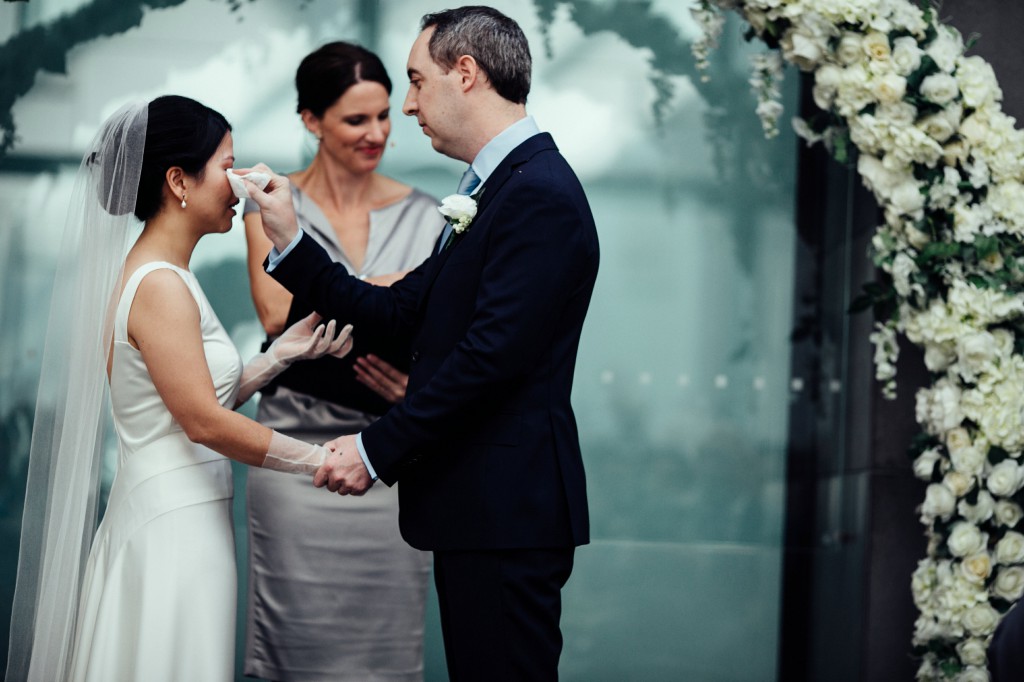 Tran promised "to live by and protect what we build together", before Damon vowed "to love you in good times and in bad, with all I have to give and all that I am, in the only way I know how – completely and forever."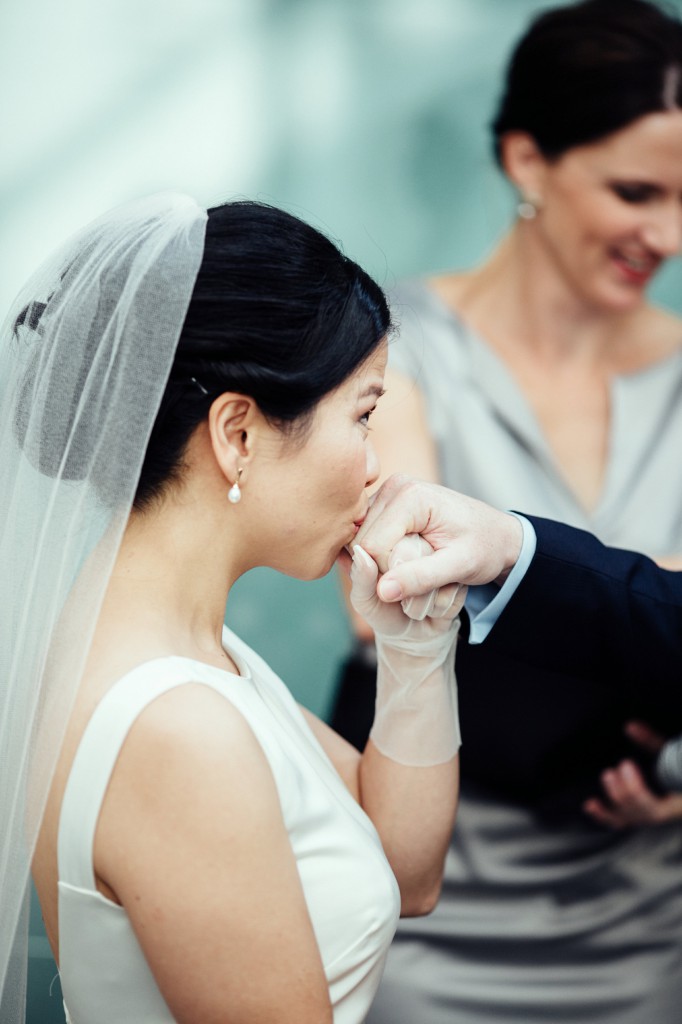 "You my kiss your bride!"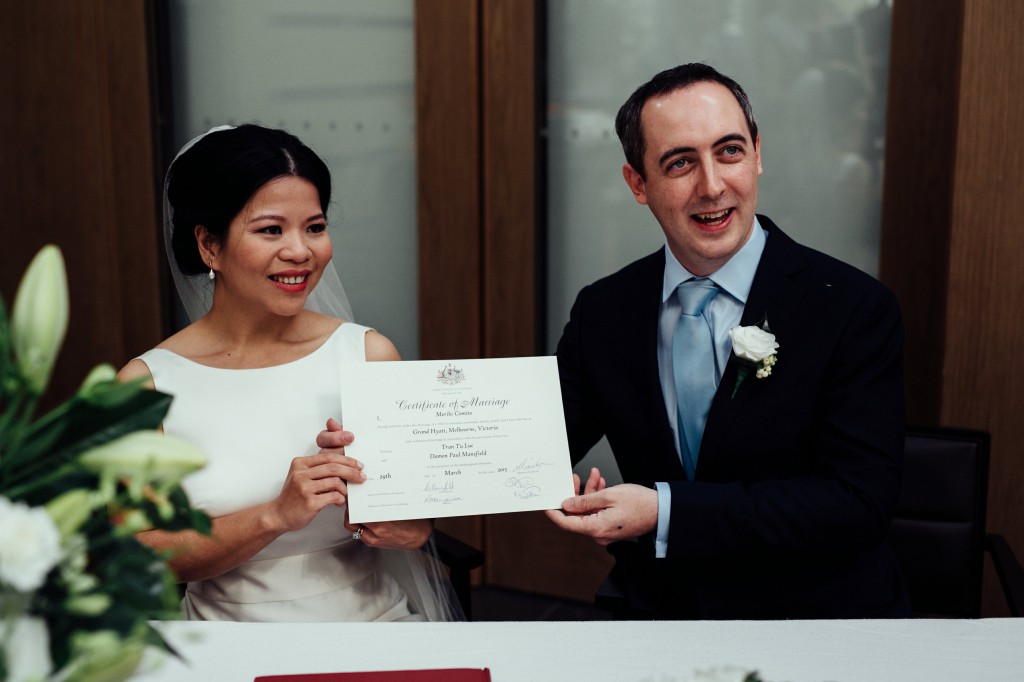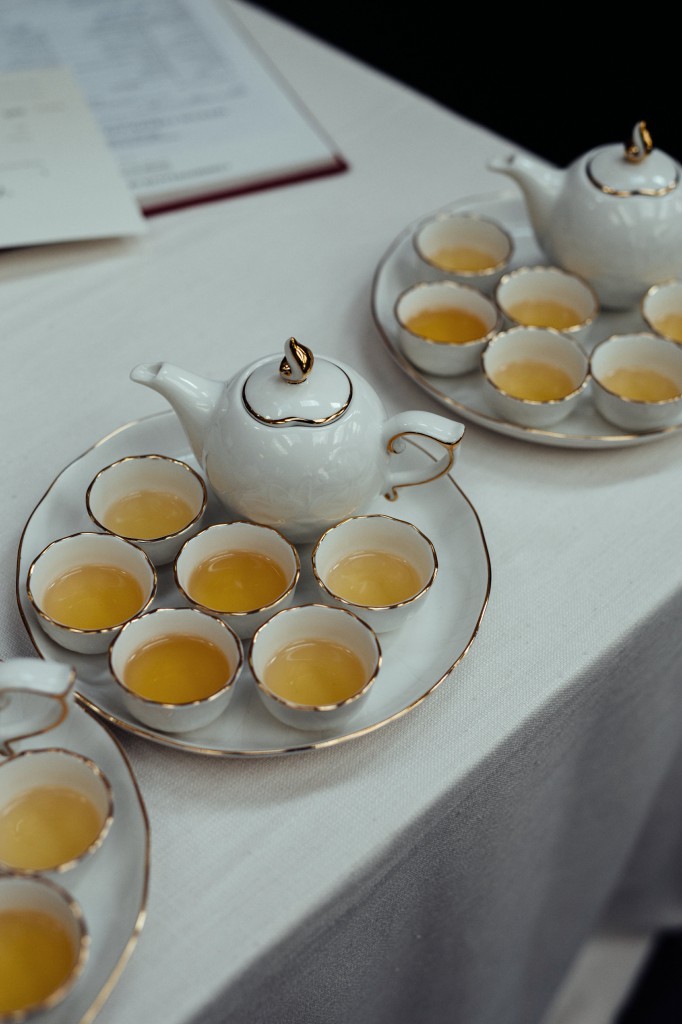 In keeping with an ancient Vietnamese custom, Tran and Damon chose to incorporate a traditional Tea Ceremony into their celebration, to serve as a formal introduction into each other's families. This ceremony is usually performed at home before the wedding takes place – sometimes with a cast of thousands! – but as Tran & Damon planned to include only their parents,  it was truly special to witness it as part of official proceedings, as it allowed all their guests (and me!) to experience it too. So beautiful.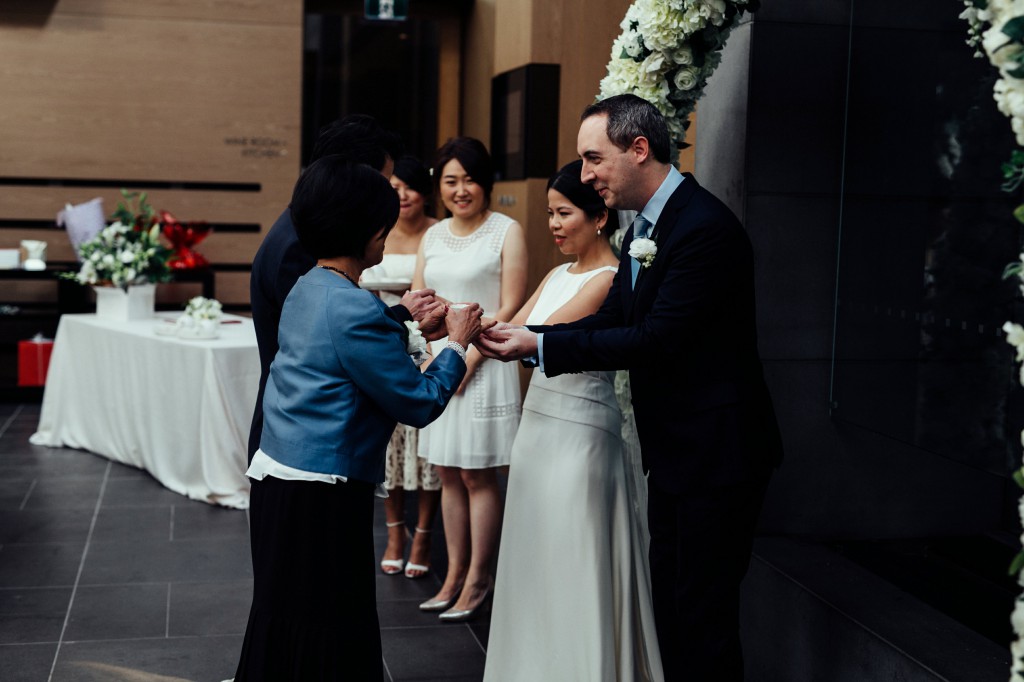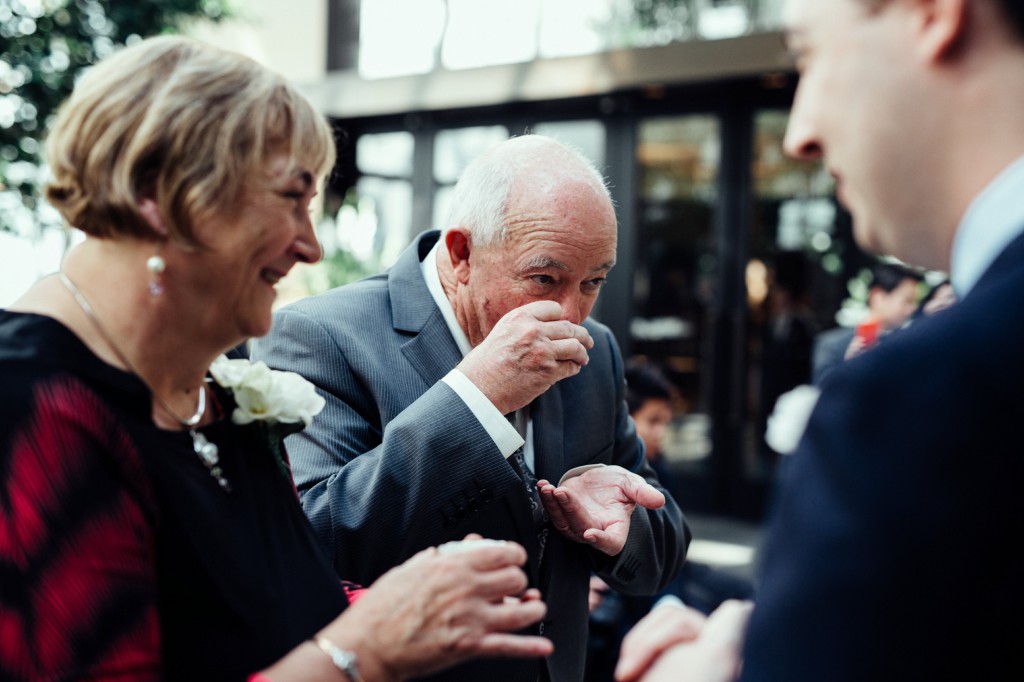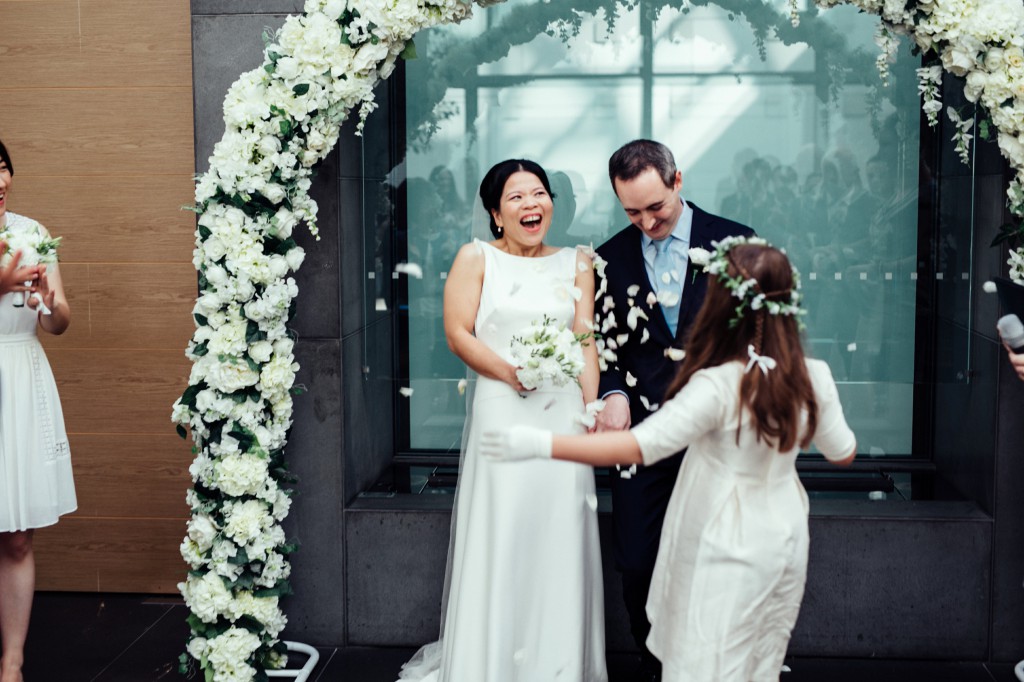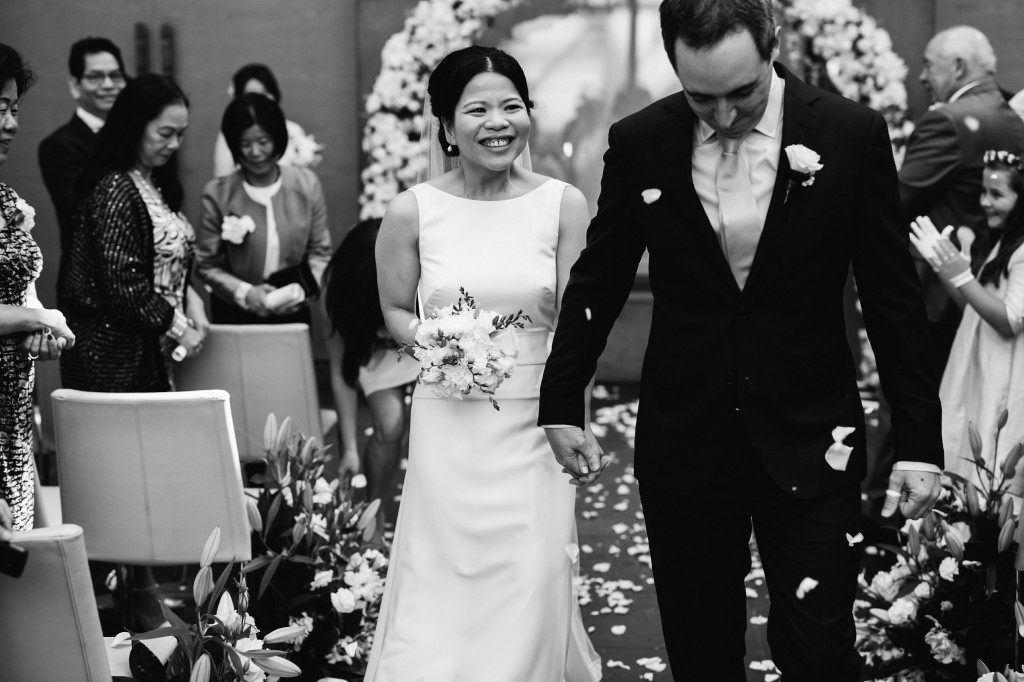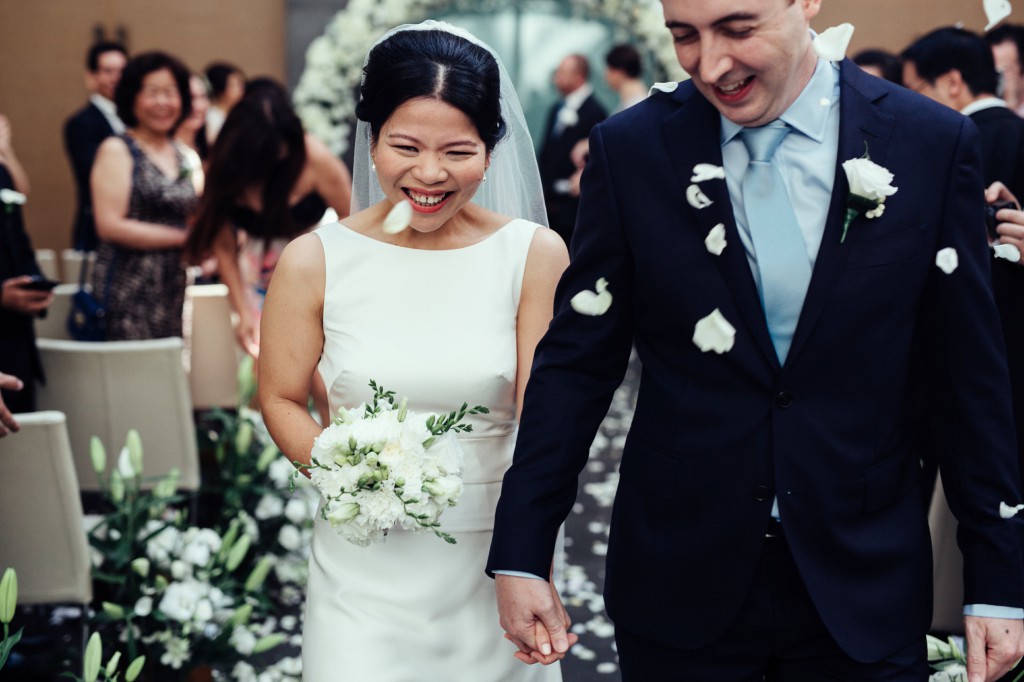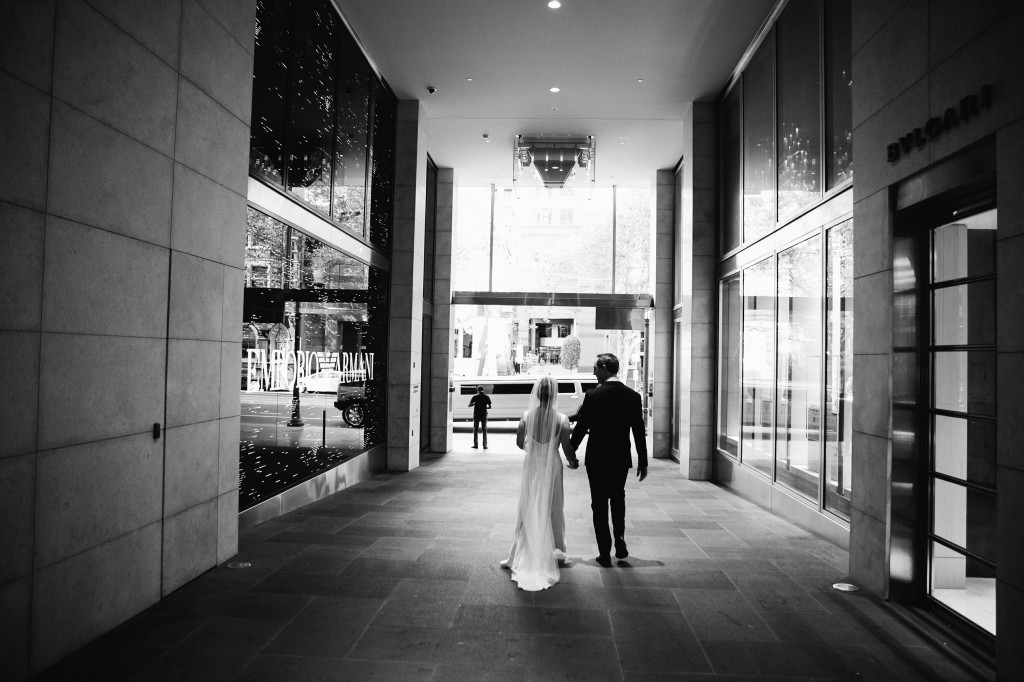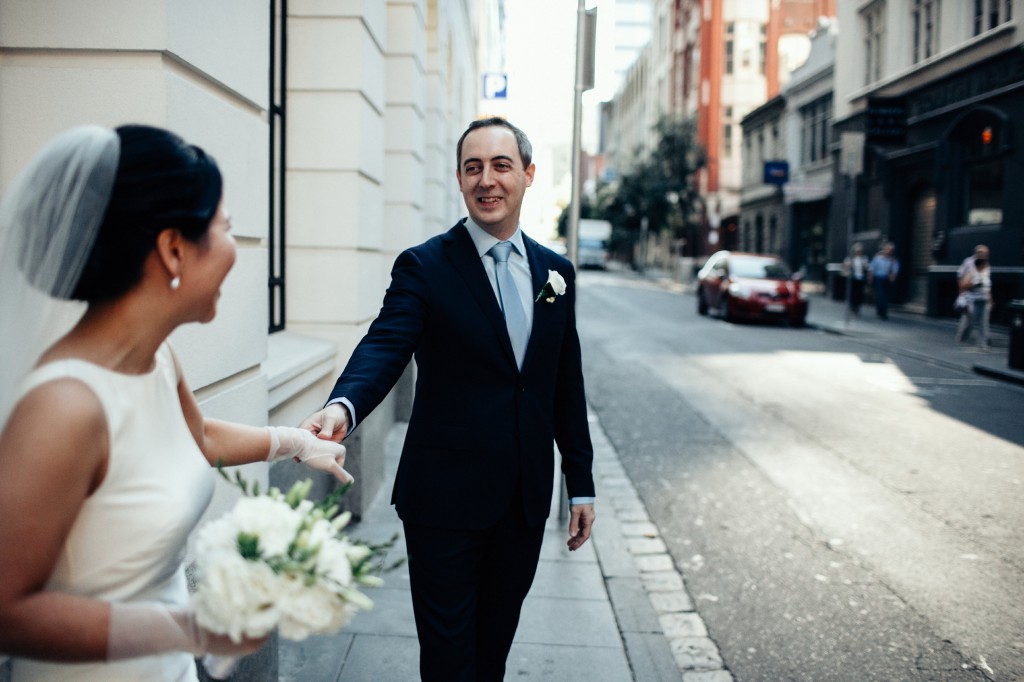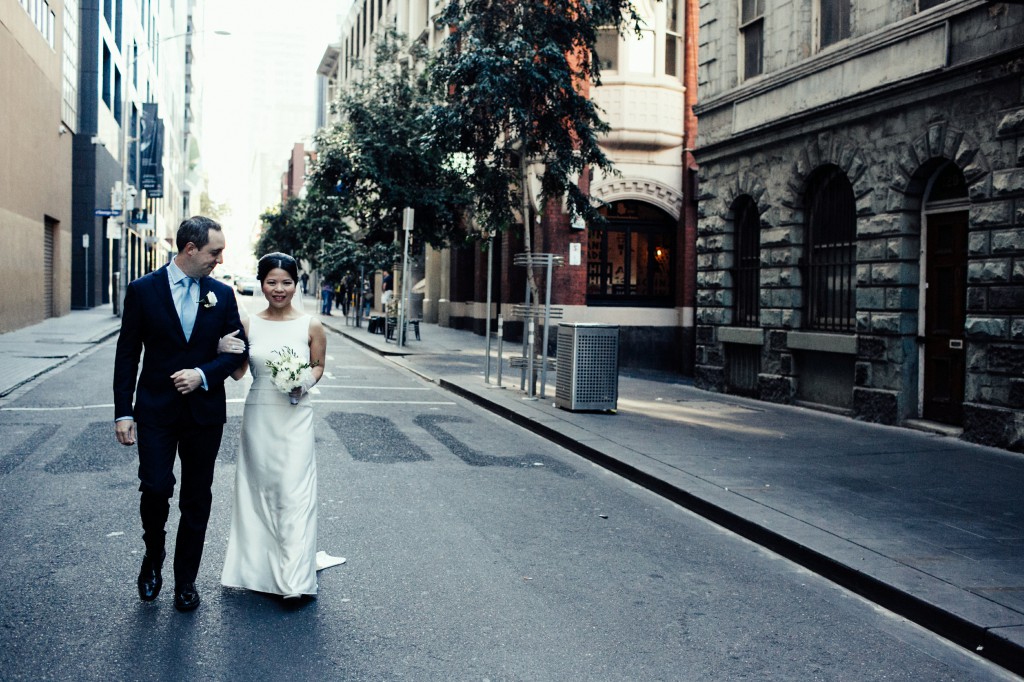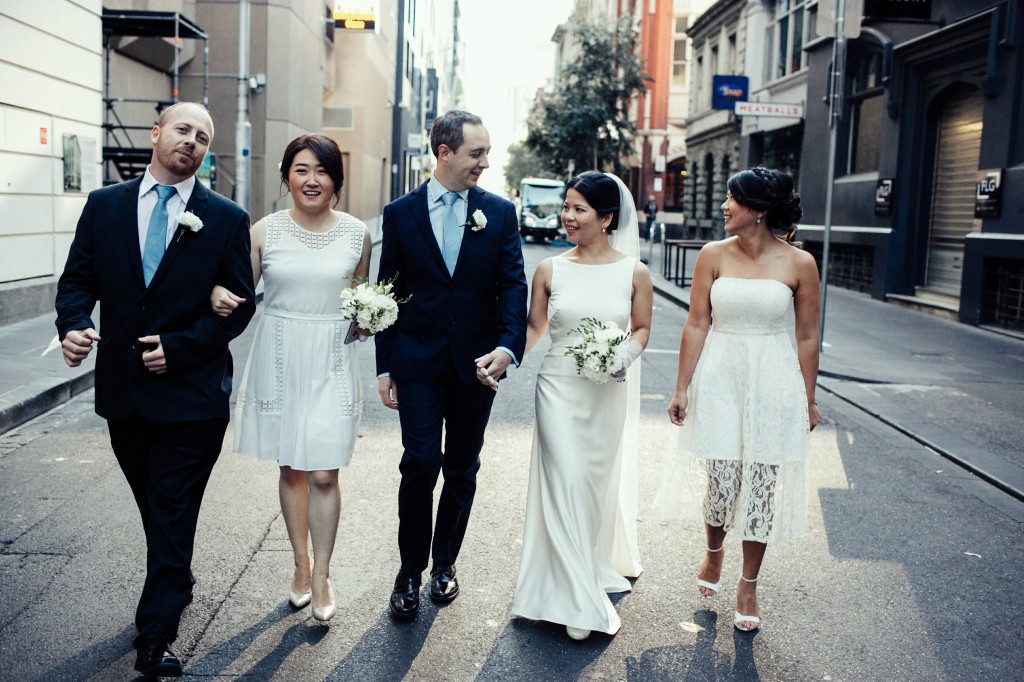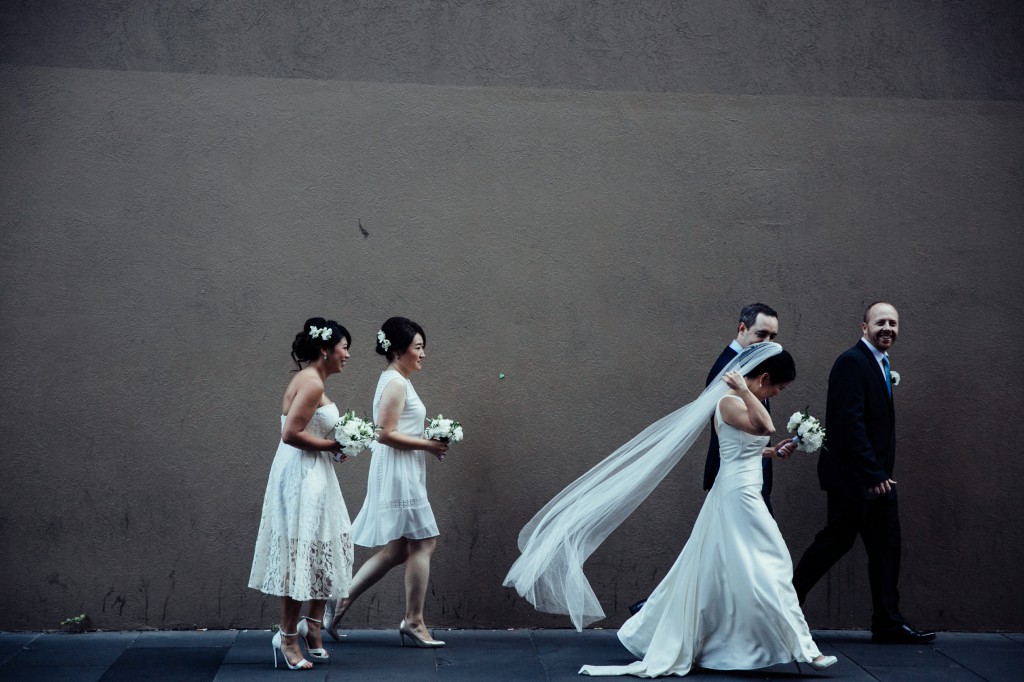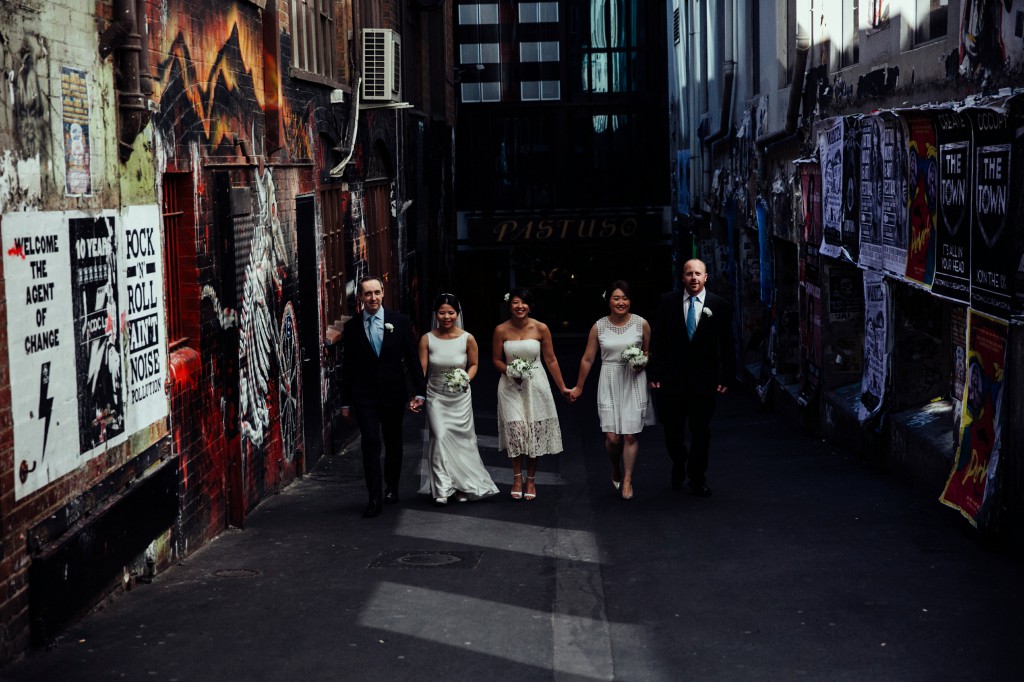 These gorgeous shots were taken in ACDC lane in Melbourne's CBD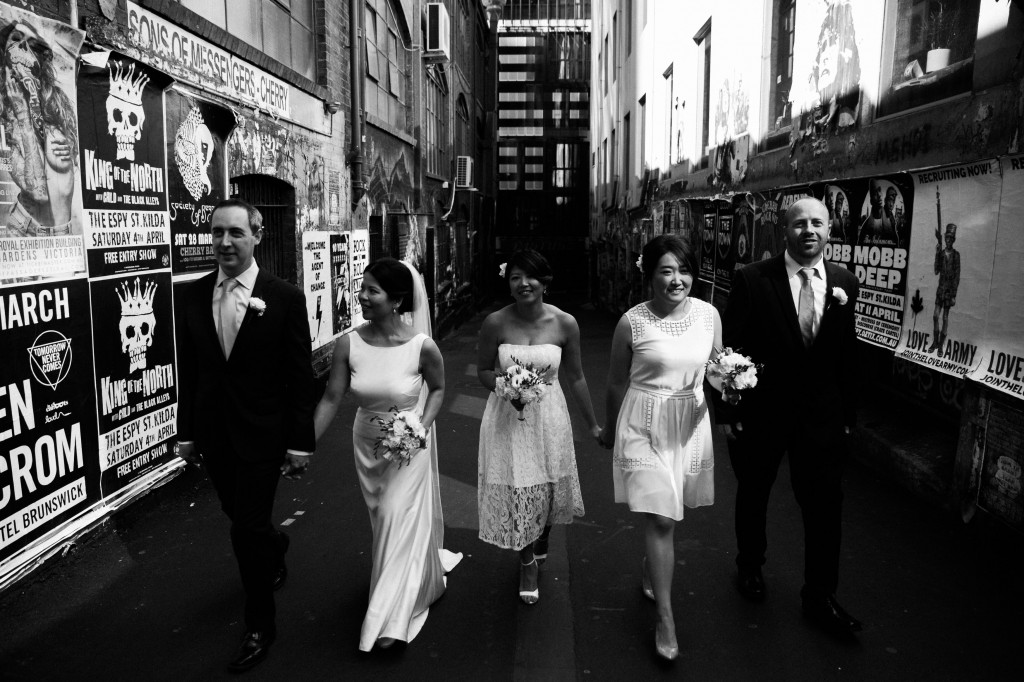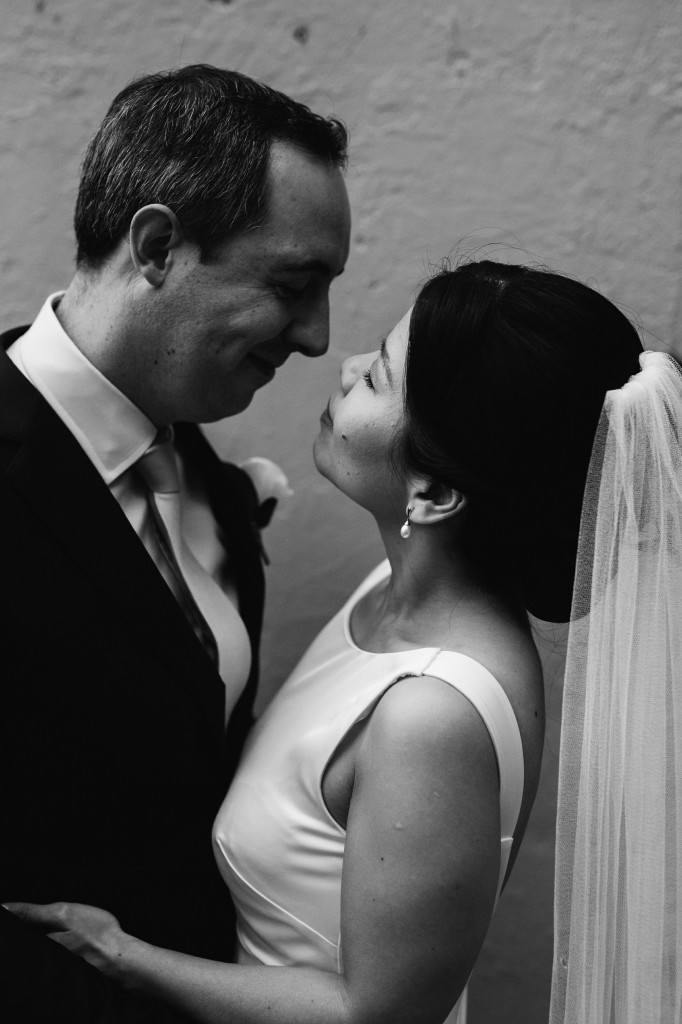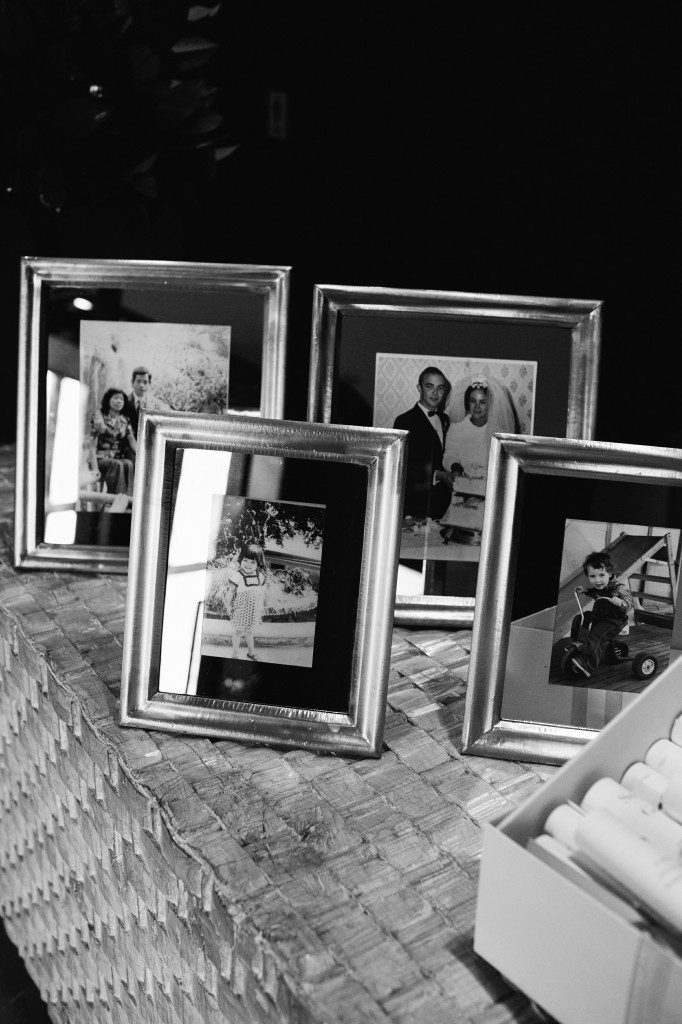 Beautiful family photos were placed at the reception as a reminder of Tran & Damon's younger days
and of the days their own parents became husband & wife x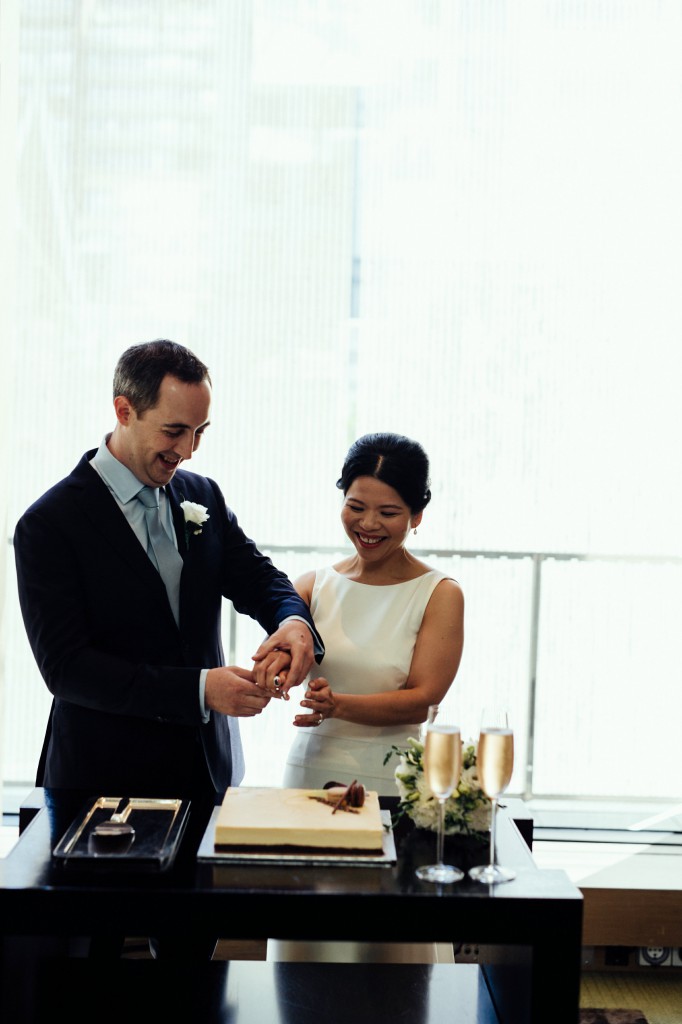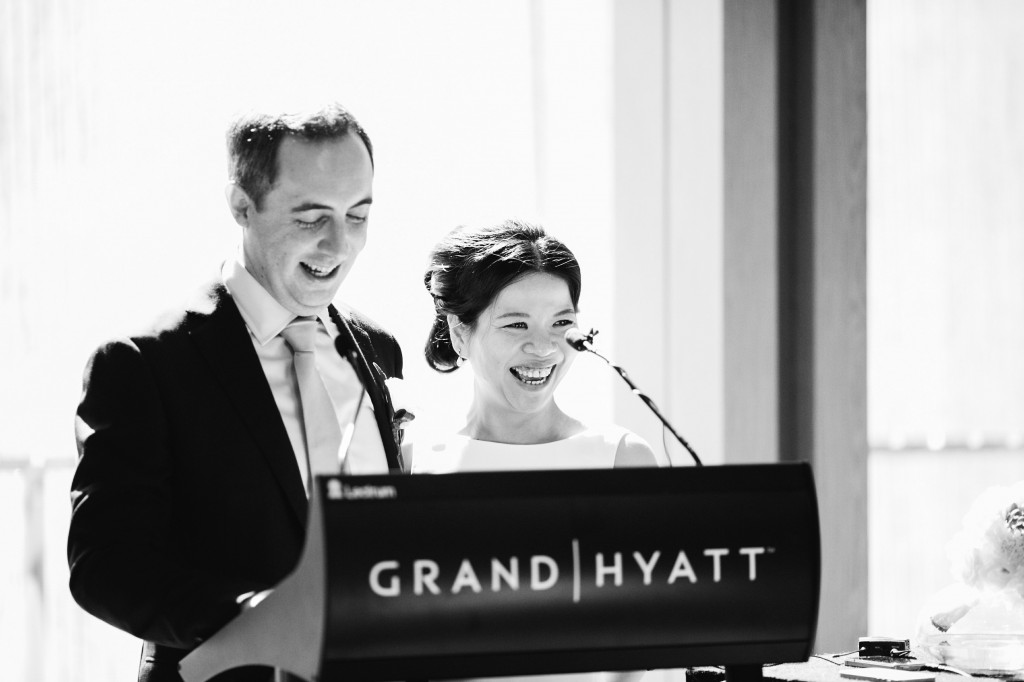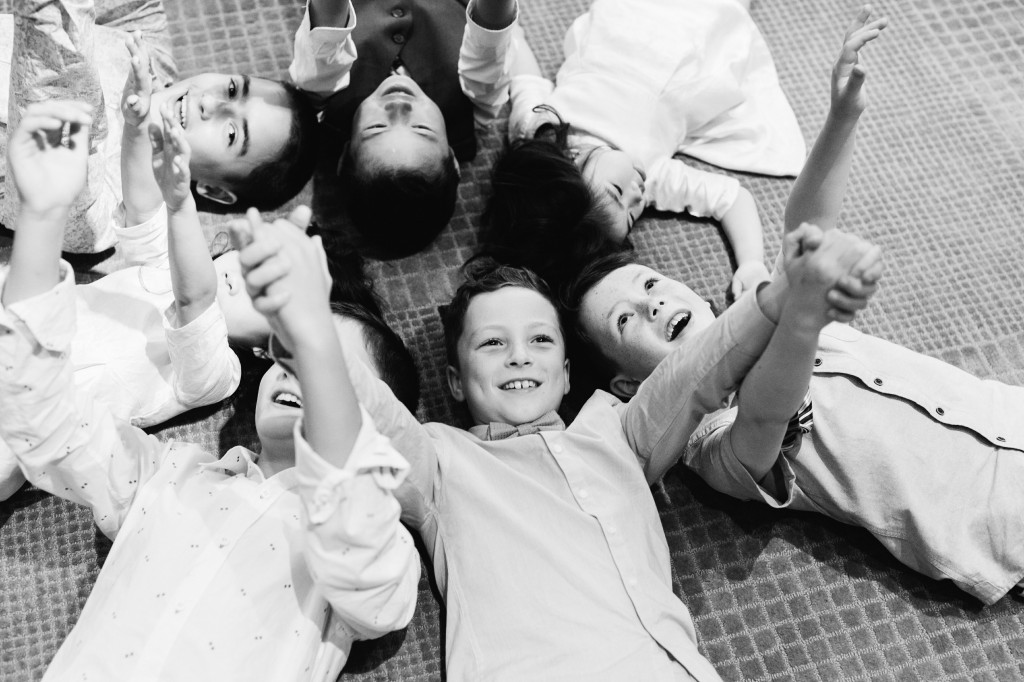 Some of the best behaved children I've seen at a wedding – and they had a great time too x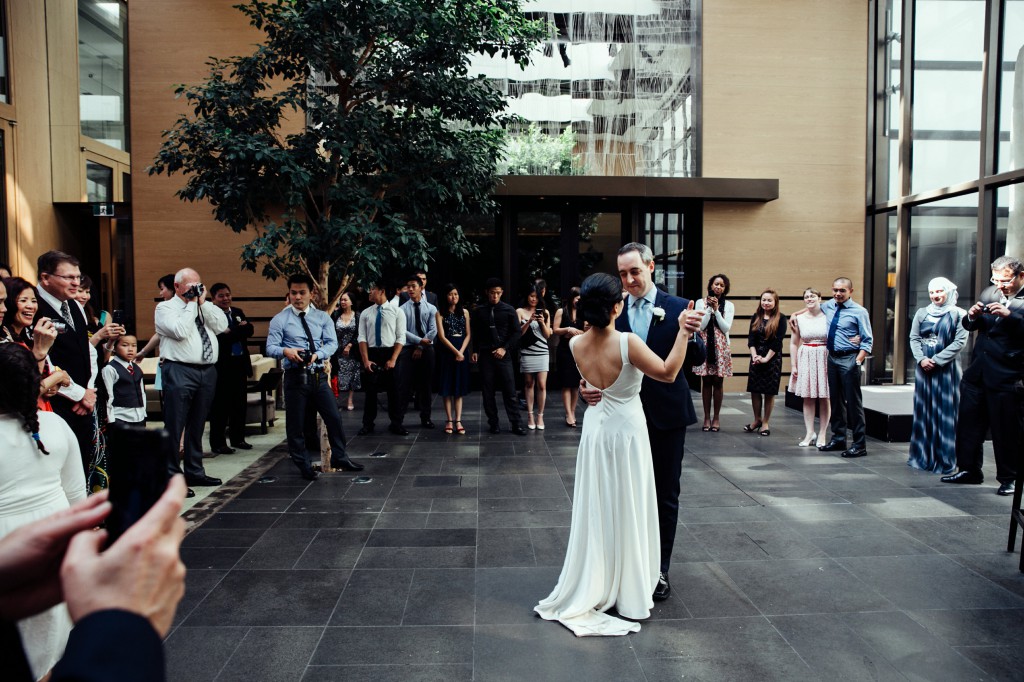 Tran & Damon | 29.03.2015
Celebrant: Meriki Comito
Ceremony & Reception Location: The Grand Hyatt Melbourne
Photography: Alli Oughtred Weddings
Florals: Balwyn Events
DJ/MC: Bruce Harrison