Photo Gallery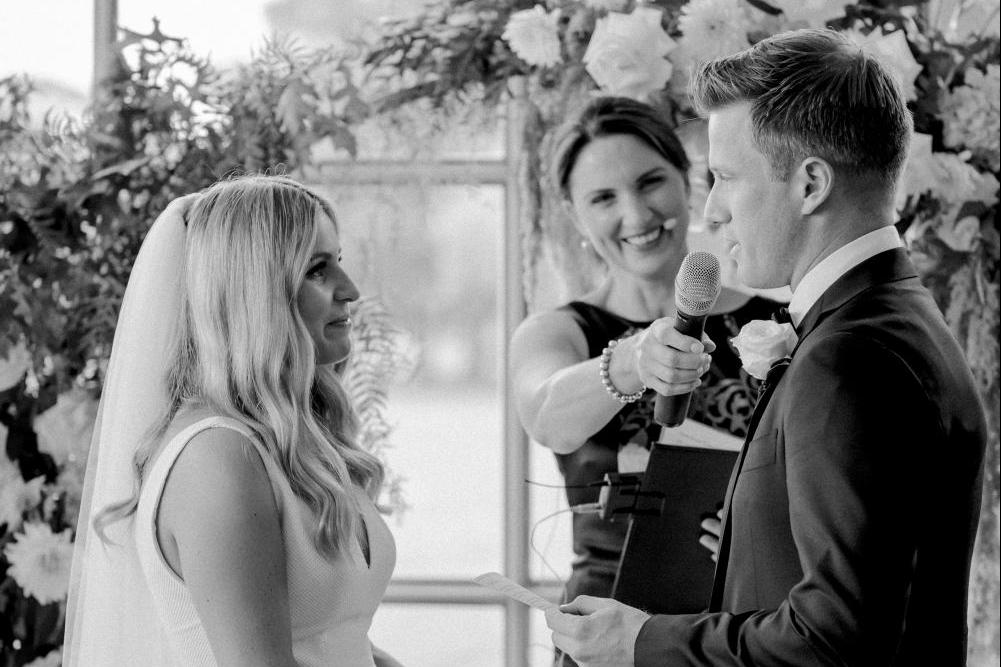 Image by Amanda Alessi
Being a Marriage Celebrant is, and always will be, such an immense privilege, that enables me to witness all the fun, laughter, tears and emotion first hand, and the following images provide me with some of the best memories I have shared with my couples!
So when my gorgeous couples and their photographers are kind enough to share their images with me, it takes me to a great trip down memory lane and provides any visitors here with a great insight into the kind of wedding ceremonies I help produce!
My ceremonies are fun, romantic, highly personalised, interactive, elegant, heartfelt, and, when called for, mixed with some light humour and a touch of sass!
But, as my image gallery shows, regardless of your style of ceremony, it will be conducted in a style that's perfect for you and memorable for all the RIGHT reasons!
Client Reviews →
Recommended Photographers  →