Photo Gallery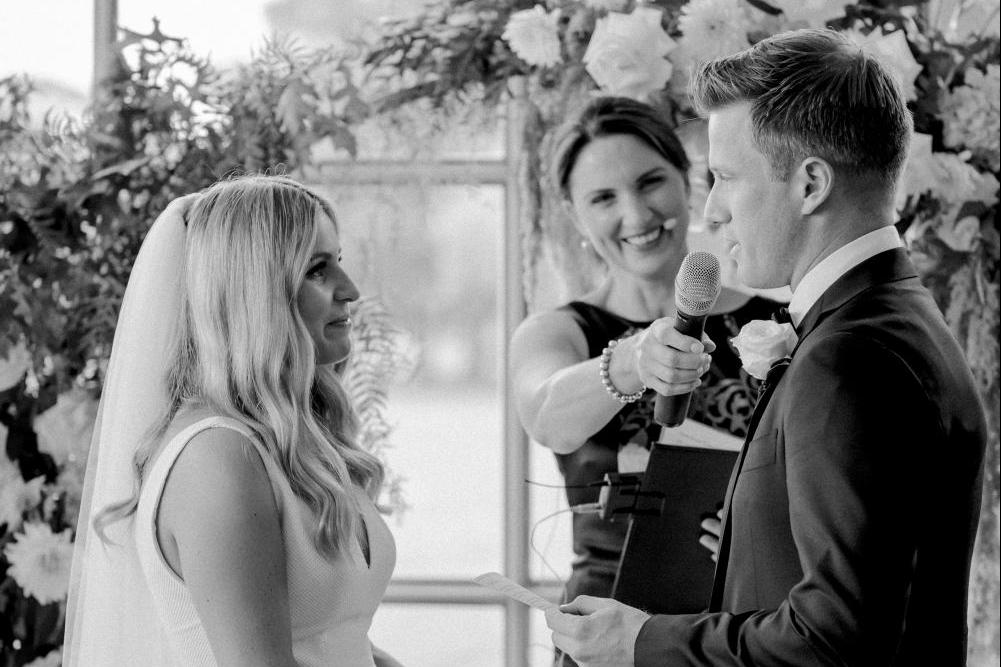 Real Celebrant Photos: A Visual Journey to Plan Your Dream Wedding
Welcome to my gallery of celebrant photos, where you can explore a collection of beautiful moments captured during real weddings.
As a professional Marriage Celebrant, I have had the privilege of witnessing firsthand the joy, laughter, tears, and heartfelt emotions that make each wedding ceremony truly special.
By browsing through this gallery, you not only get to appreciate the genuine moments and emotions but also gain valuable insights into real wedding trends and looks. Whether you're seeking inspiration for personalization, decor, attire, or considering different options based on your wedding style (indoors/outdoors, traditional/modern, large/small scale), this gallery offers a wealth of ideas.
Immerse yourself in the stunning images generously shared by my couples and their talented photographers. Reviewing these real celebrant photos will greatly assist you in planning your own unique and memorable wedding day.
HOME →
Client Reviews →
Recommended Photographers  →
Video Gallery →