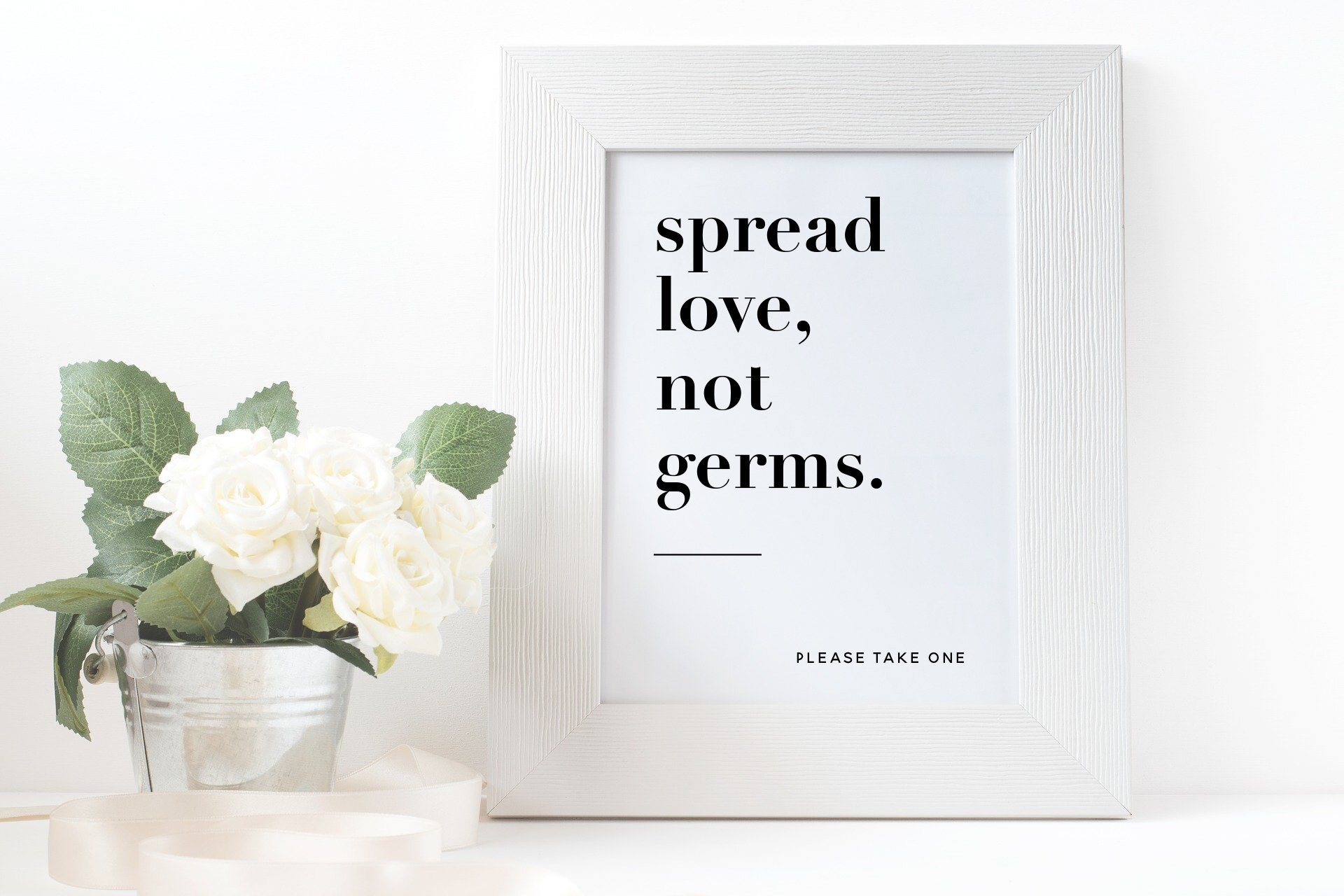 As with all businesses operating under the current COVID-19 climate, it is more important than ever to adhere to current Government Restrictions, to ensure your wedding is Covid safe.
Please ensure you check the current COVID-19 Restrictions when planning your wedding day, to help keep everyone stay safe and ensure your ceremony runs as smoothly as possible.
I am fully vaccinated against COVID-19, and have completed infection prevention and control training.
Below are the COVID-19 safe practices I will be implementing on your wedding day, to help minimise risk of community transmission, and to ensure the safety of our lives and those we love.
If your ceremony is being held at a registered venue, I will liaise with the venue's COVID-19 Marshall to discuss and ensure I adhere to their independant COVID-19 safe practices.
Business name: Meriki Comito Celebrant
Plan completed by: Meriki Comito
Date reviewed: 24 February 2022
ATTENDANCE
REGISTER
For contact tracing purposes at small weddings in a public space, all ceremony attendees will be required to check in using the QR code I will be providing on the day.
For larger weddings at a registered venue, the venue staff will take responsibility for keeping a record of all attendees and their vaccination status.
VACCINATION
STATUS
I am triple vaxxed and, although there are currently no vaccination requirements or capacity limits in place for weddings, if your wedding or ceremony is being held in a venue that has vaccination requirements, such as hospitality settings, community facilities, or entertainment venues, then you must follow that venue's vaccination requirements.
For more information regarding vaccination requirements, please visit the following link.
Current COVIDSafe Settings
You can view further details via my Wedding Vaccination Requirements Blog
FACE
MASKS
Face masks are required at ALL indoor events for everyone aged 8 and above at all times, unless an exception applies (such as when in a home, when consuming food or drink, or when receiving beauty services).
I highly recommend that you advise guests of this rule, to ensure they bring a mask to your event if it is being held indoors, otherwise you may wish to consider providing masks on the day, to avoid any disappointment.
SURFACE
CLEANING
I will ensure all surfaces are cleaned and sanitised, prior to the commencement of every ceremony.
This relates to wiping down and disinfecting the signing table, registry folder, pens, microphones, and PA System connection cords + adaptors.
WIRELESS 
MICROPHONES
My service includes a wireless microphone as standard for couples to recite their vows, and for guests who have been asked to perform a reading.
This microphone is sanitised prior to every ceremony using specialised disinfectant, and then again at the end of the event.
I will be using my own microphone headset for the duration of the ceremony.
HEALTH & 
WELLBEING
To ensure the wellbeing of every attendee at your wedding, please consider sending a group message in the lead up to your day. Remind guests of the importance of getting vaccinated, staying home and getting tested if they are feeling unwell, or if they have any of the flu-like COVID-19 symptoms.
Live streams of weddings are now possible through the wonders of technology, (ask me for recommendations of fantastic providers!) so any unwell guests can still enjoy the event from the safety of their home!
The following symptoms would be considered signs of being unwell;
Mild symptoms: fever, runny nose, sore throat, headache, dry cough, fatigue, loss of taste or smell
Less common symptoms: aches + pains, diarrhoea, conjunctivitis, a rash on skin or discolouration of fingers or toes.
Serious symptoms: difficulty breathing or shortness of breath; chest pain or pressure; loss of speech or movement.
Likewise, in the event that I myself am feeling unwell, I will get tested immediately and will self isolate  until I have received a negative result.
Please be reassured that if I am unable to attend your wedding due to needing to self isolate, I have a network of highly professional and super lovely celebrant colleagues that I can call on to replace me on the day.
This pandemic has demonstrated that no one is safe until everyone is safe. If we all work together to adhere to Government Health guidelines, we can ensure the safety of our lives and the lives of those we love.
Best outdoor wedding venues/locations →
Recommended Wedding Vendors →