Sarah & Tysons's Private Estate Rustic Wedding
Amy Deluca & her team at Blakes Feast catering, together with the styling brilliance of Georgie Campbell & The Marquee People created the most amazing space on Tyson's family property for the celebration of their amazing private estate rustic wedding.
The Meeting
Sarah & Tyson met whilst they were working as extras on a Bollywood movie set and clicked immediately, but spent their first few dates as self-appointed wing men when Sarah's sister & Tyson's brother developed an interest in one another. A fabulous friendship soon developed into something more serious, with Tyson & Sarah deciding to take the next step into becoming an official couple after a highly entertaining Super Mario Cart challenge!
The Vows
After his impressive Canadian Rocky Mountains proposal, Tyson stood before Sarah on their wedding day and declared "As soon as we met I knew it was something I had never felt before, as if I had known you my entire life", after Sarah, composed and absolutely exquisite in a Jane Hill gown, named Tyson as "the most generous, loving and captivating person I know".
Wonderful readings from Tyson & Sarah's sister's provided a warmth and joy that only comes from loving members of the family, before the newlyweds shared their first kiss as husband & wife to whoops & cheers from their thrilled family & friends.
The Photographer
I hope these amazing images by dynamic duo superstars Melissa & Jerry Ghionis give you a little bit of an insight as to how incredibly beautiful this celebration was!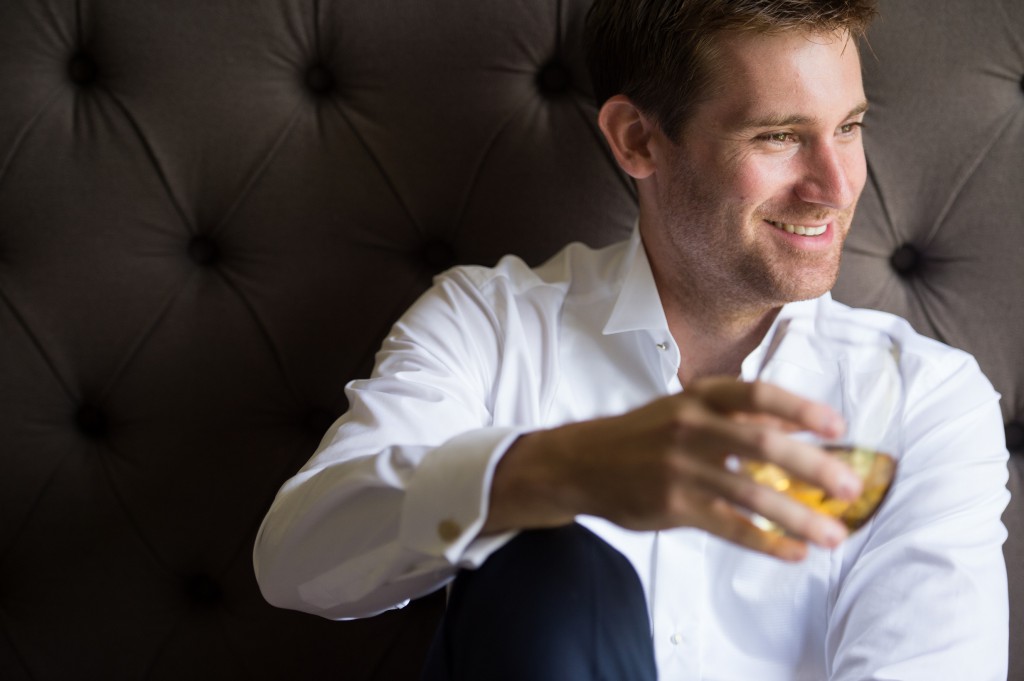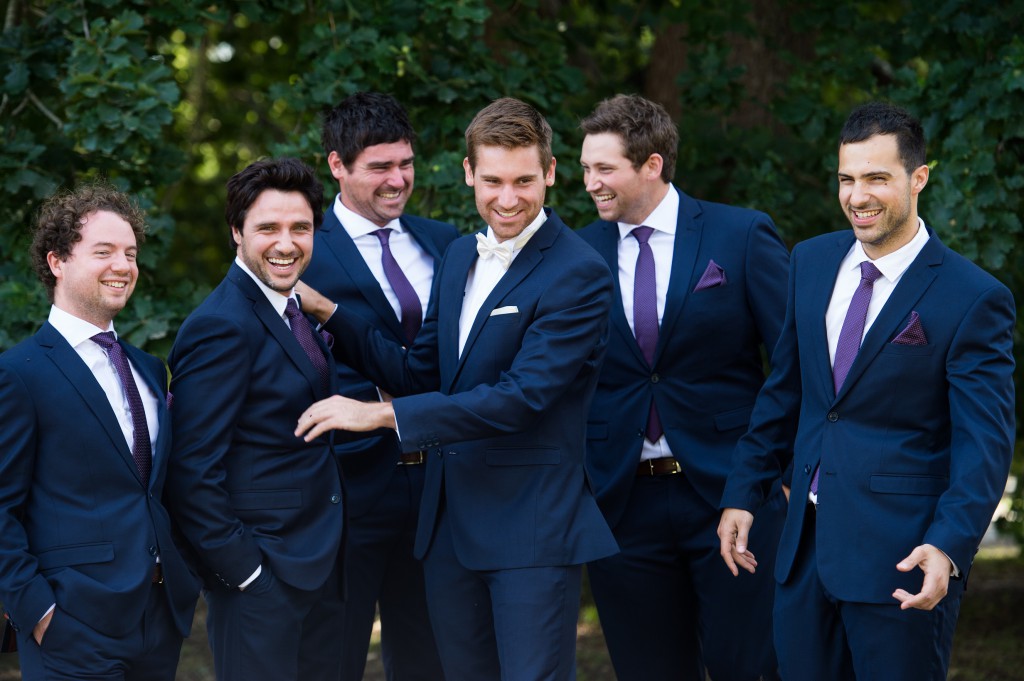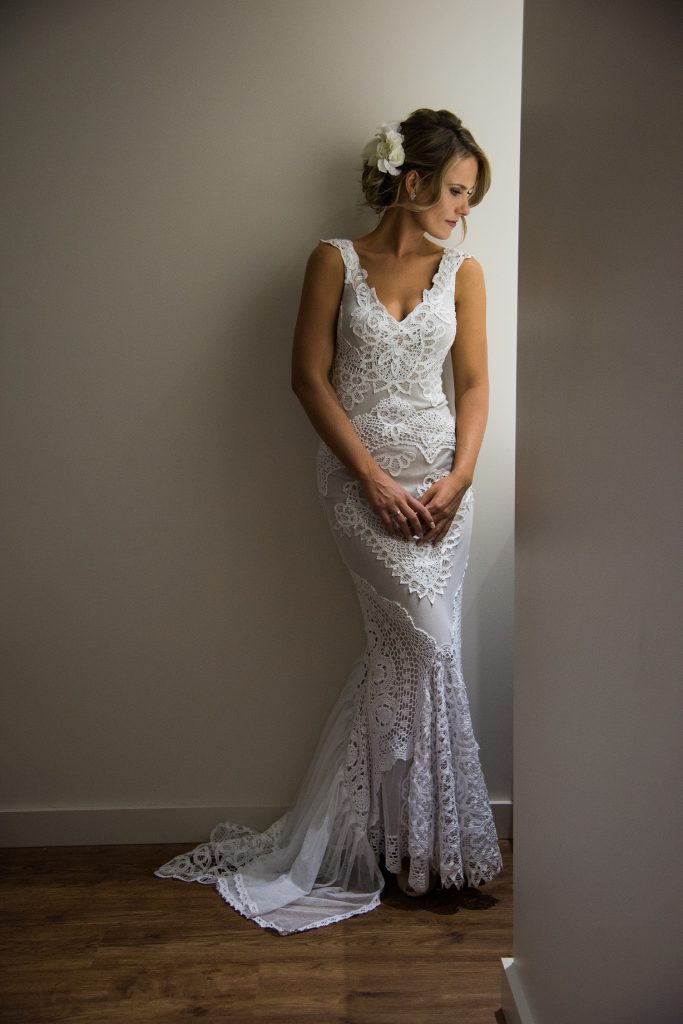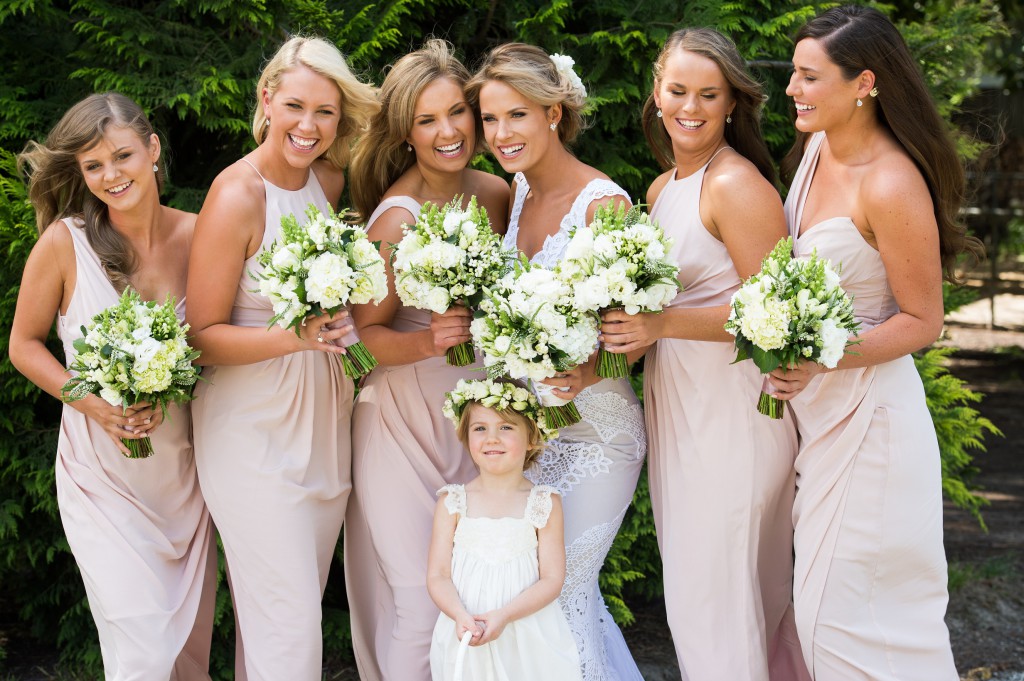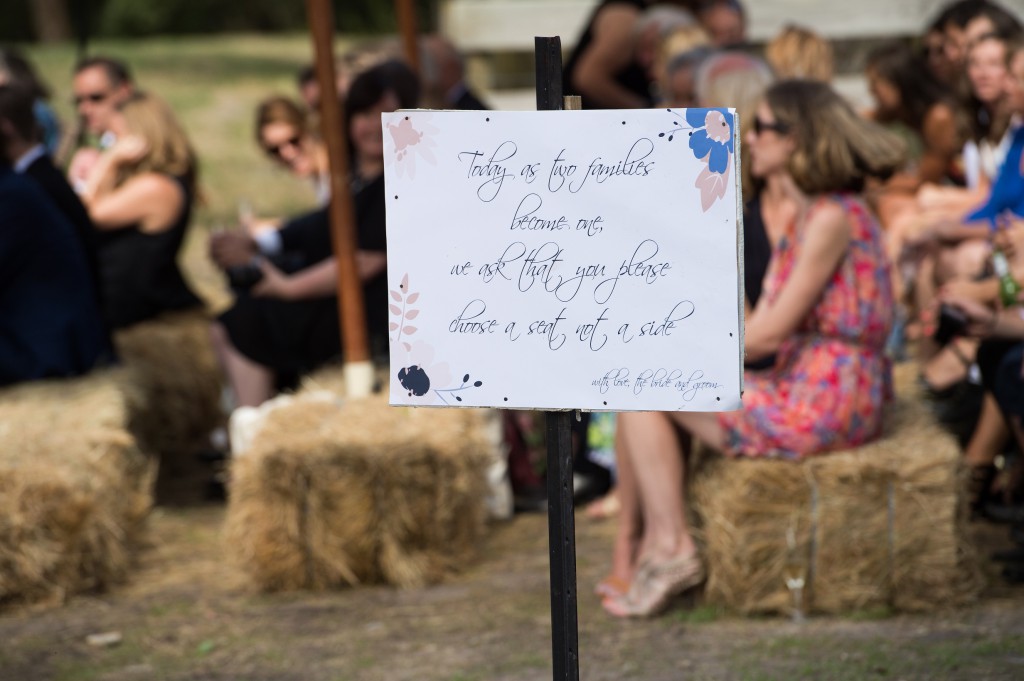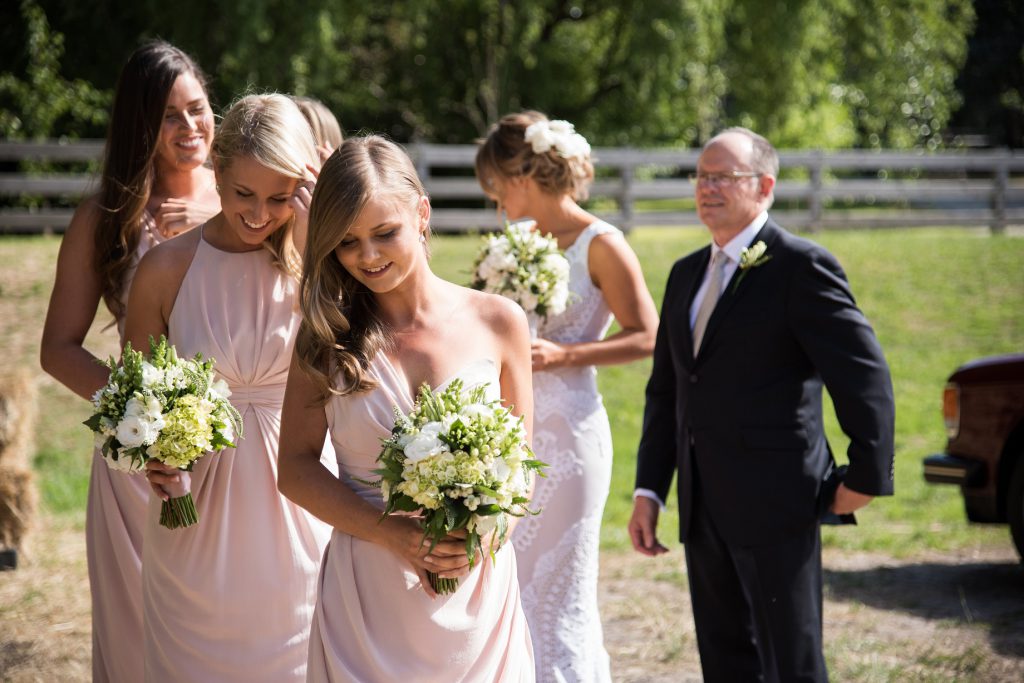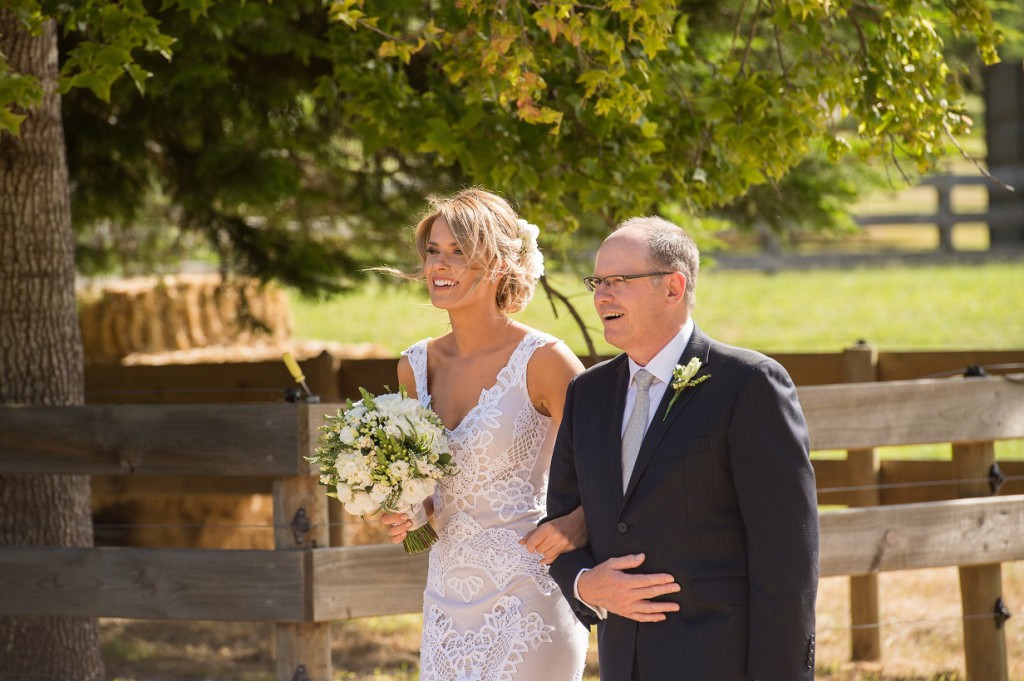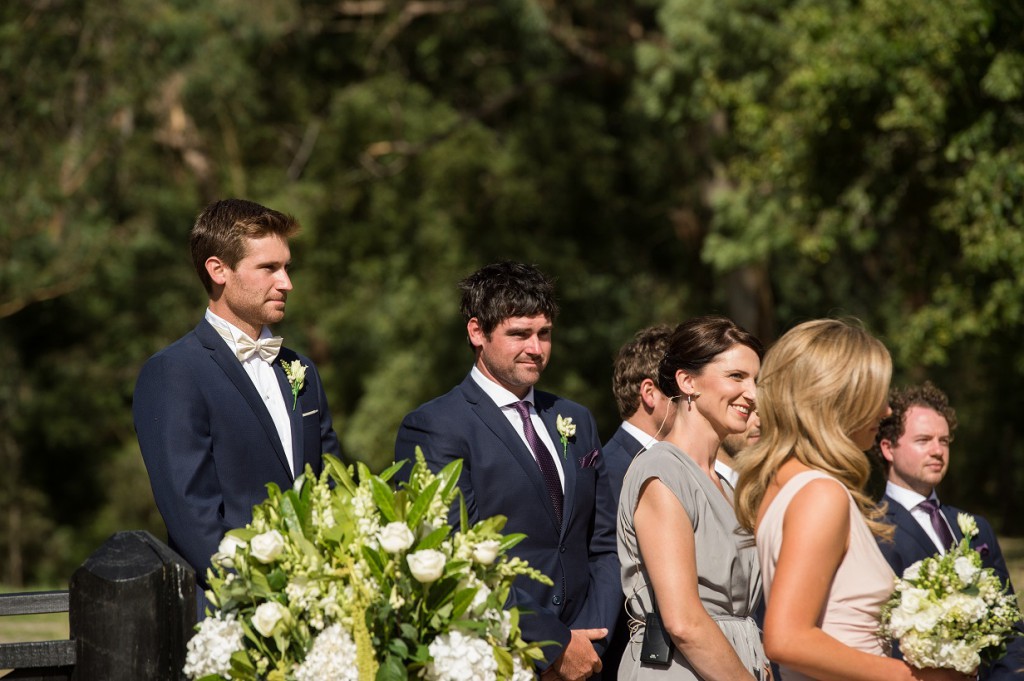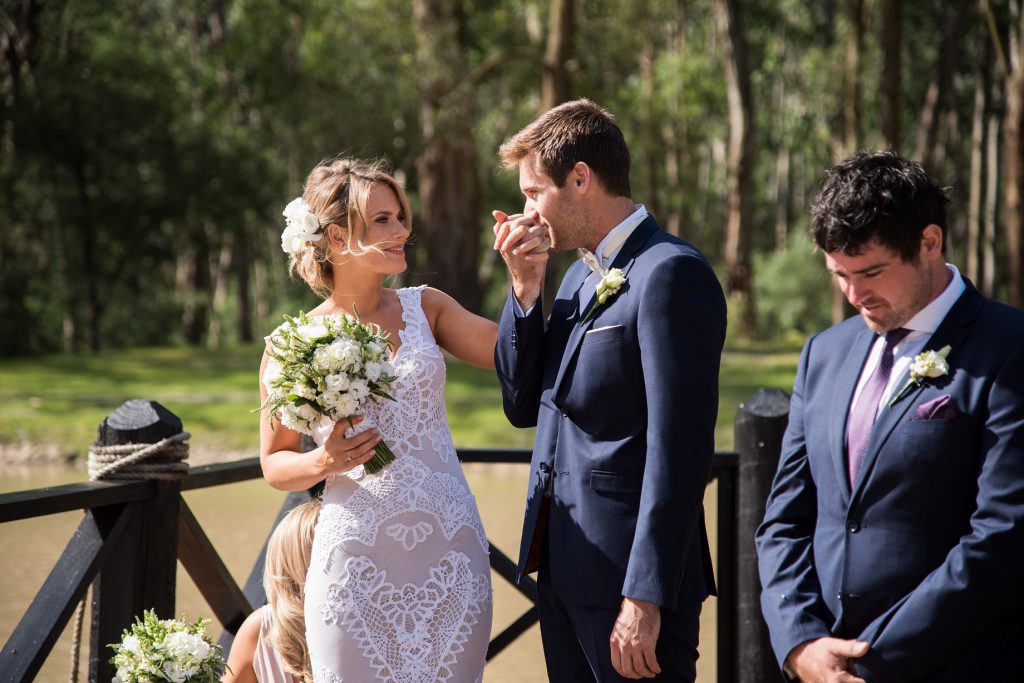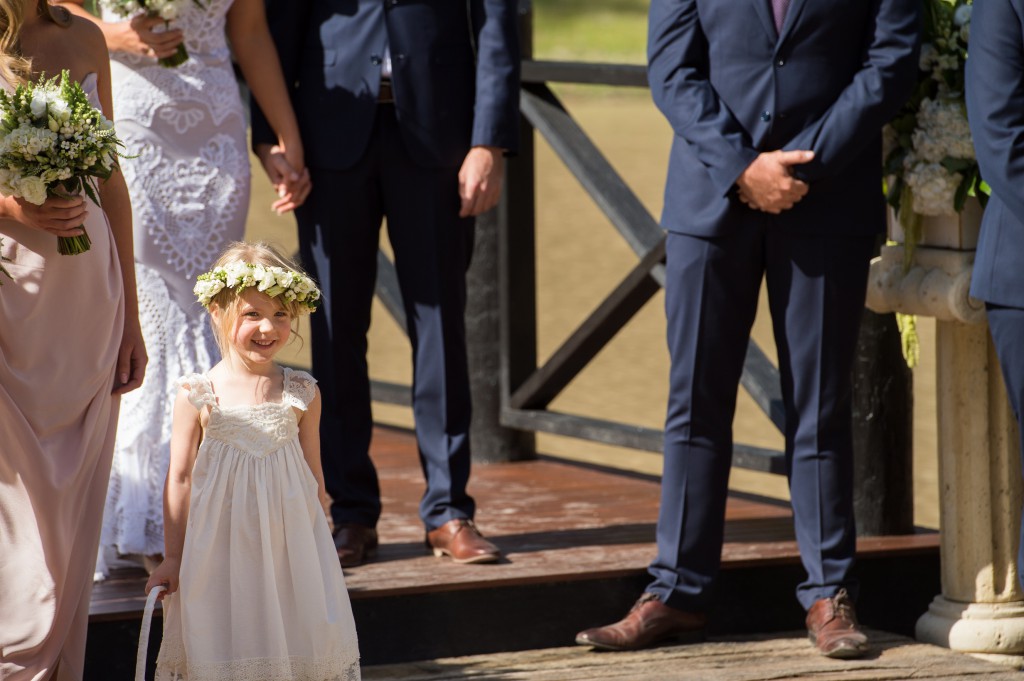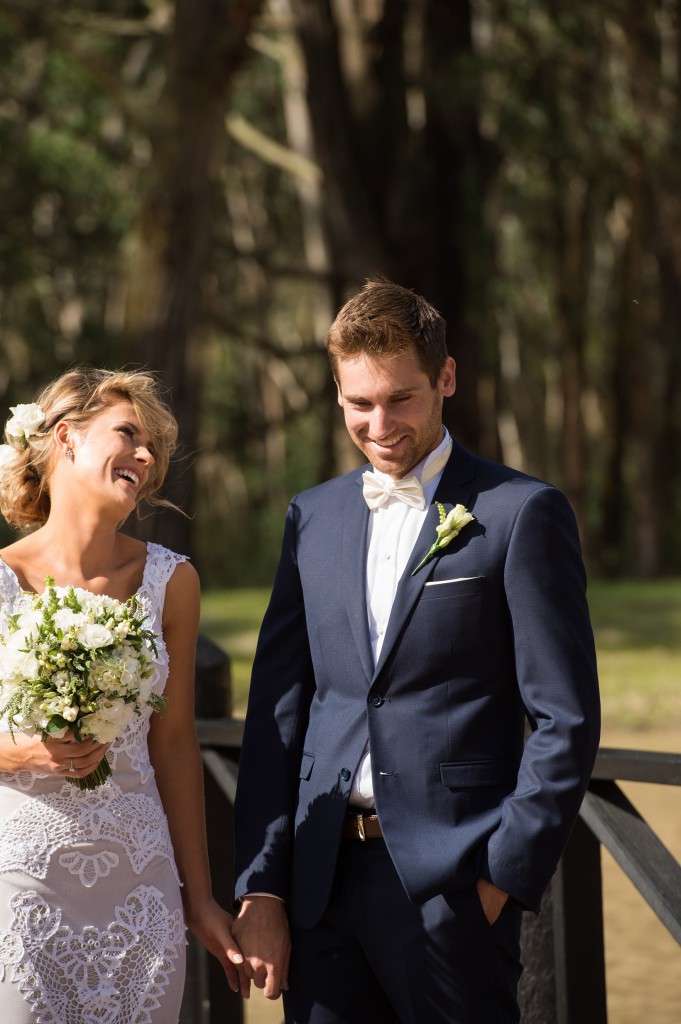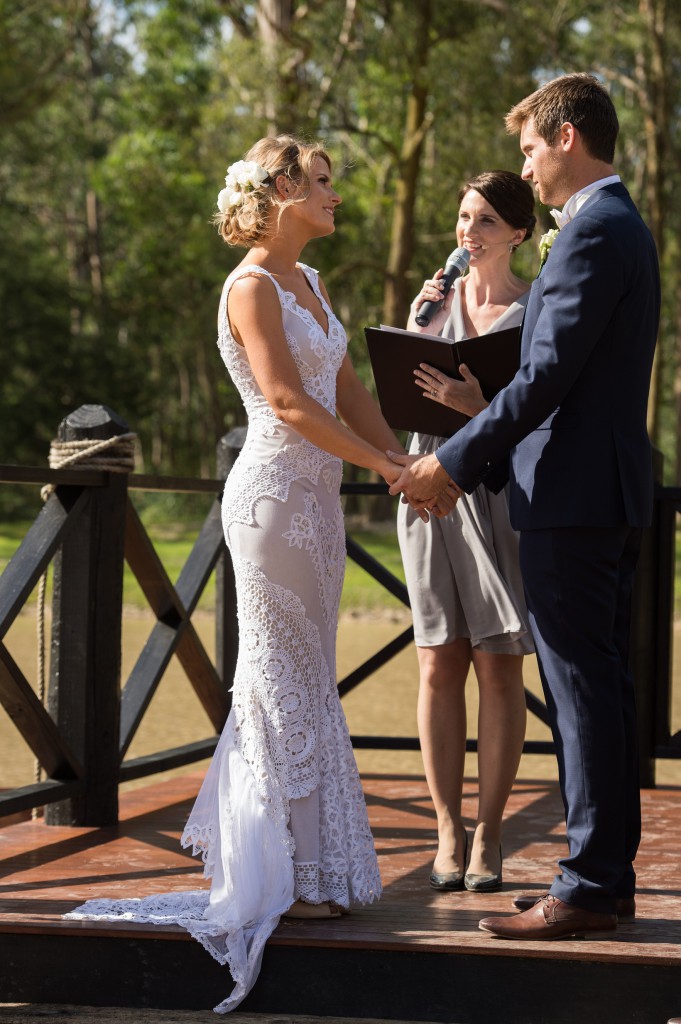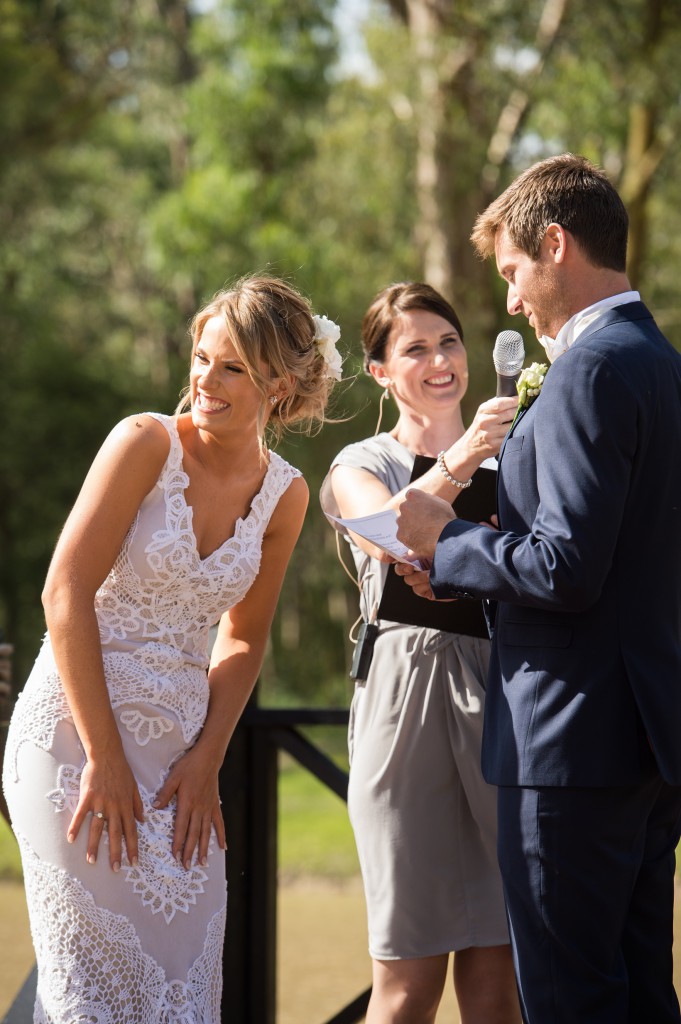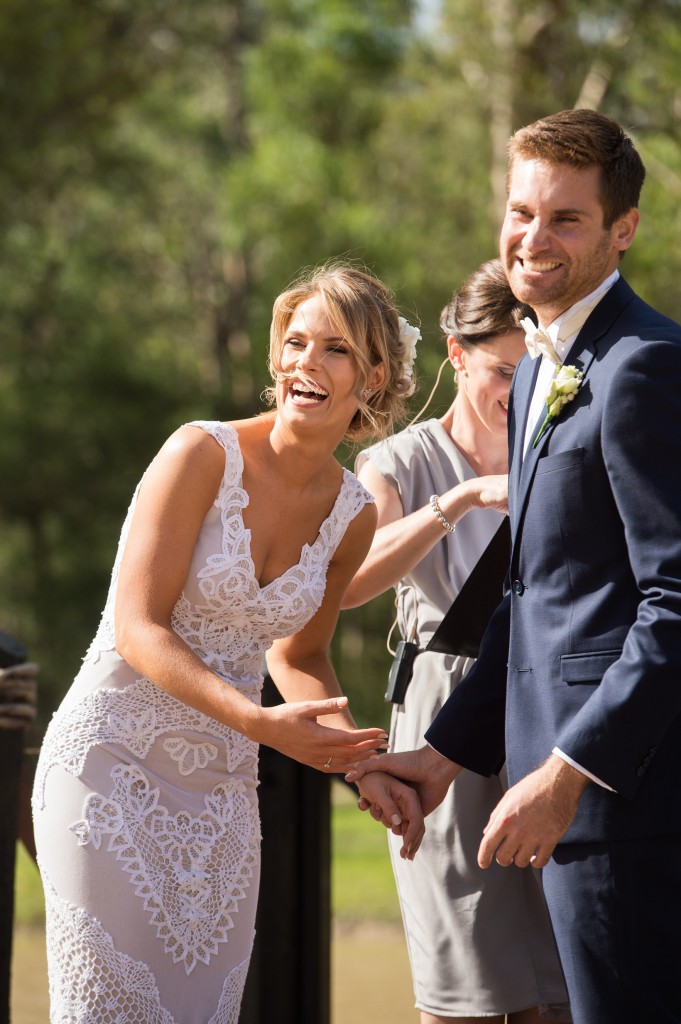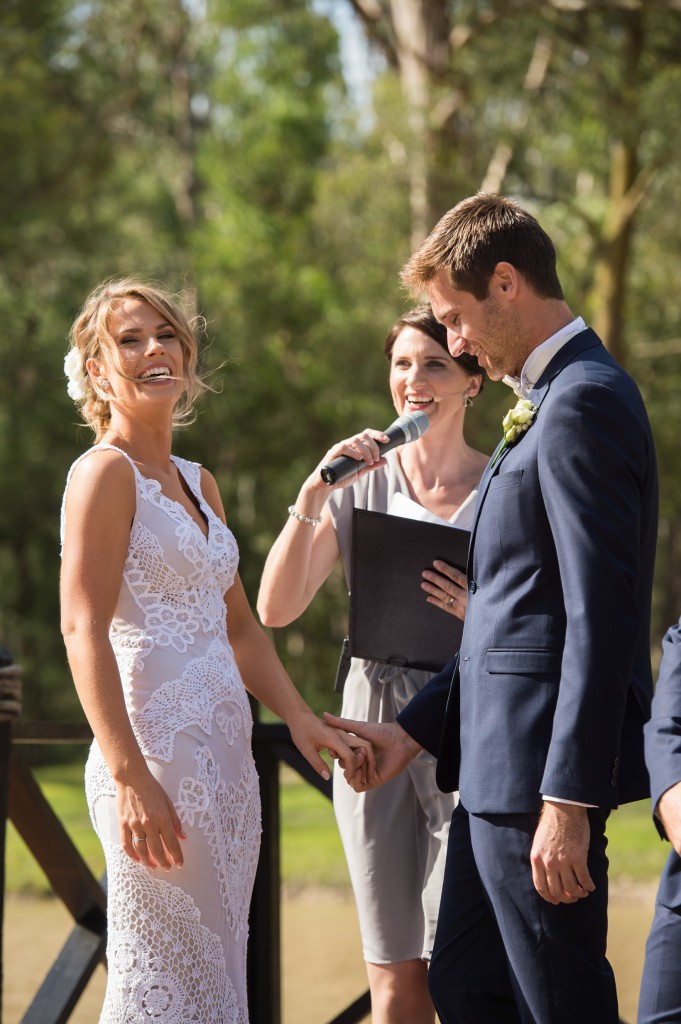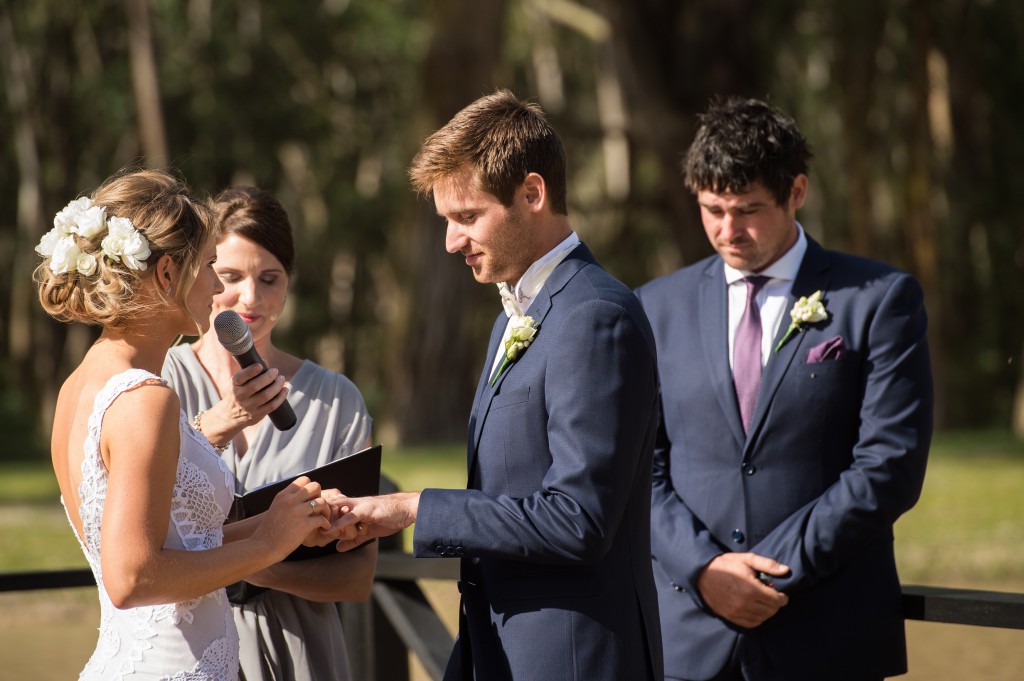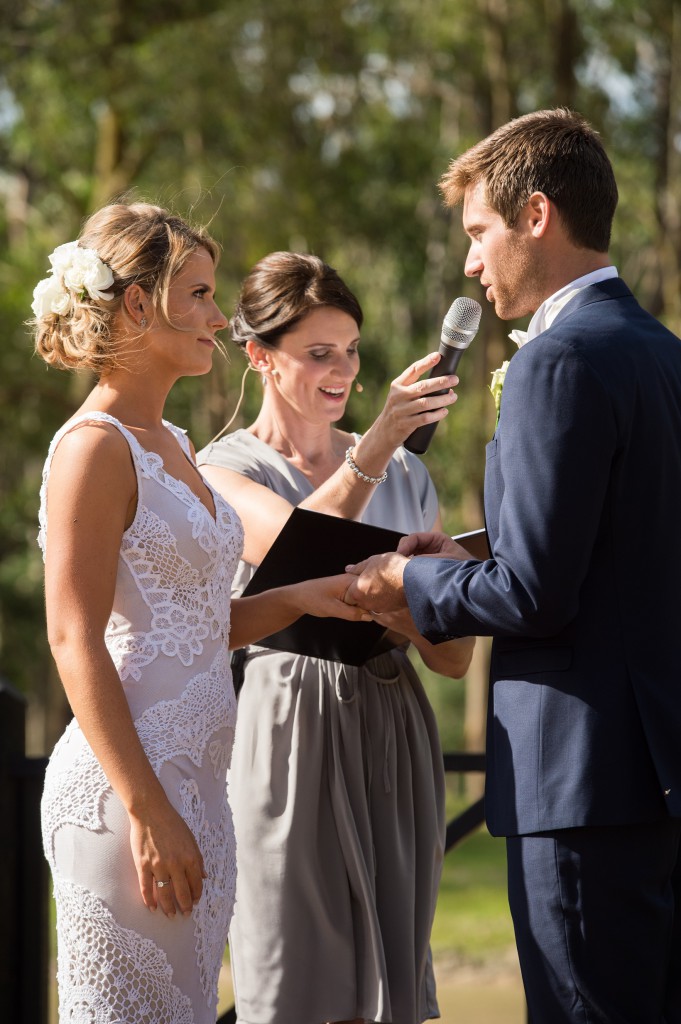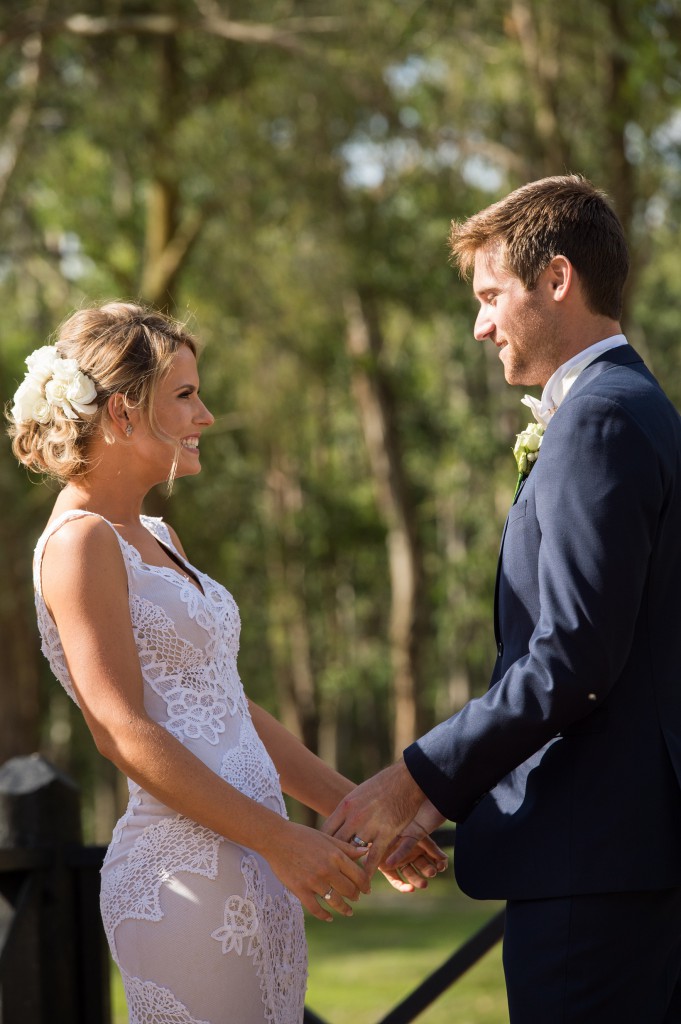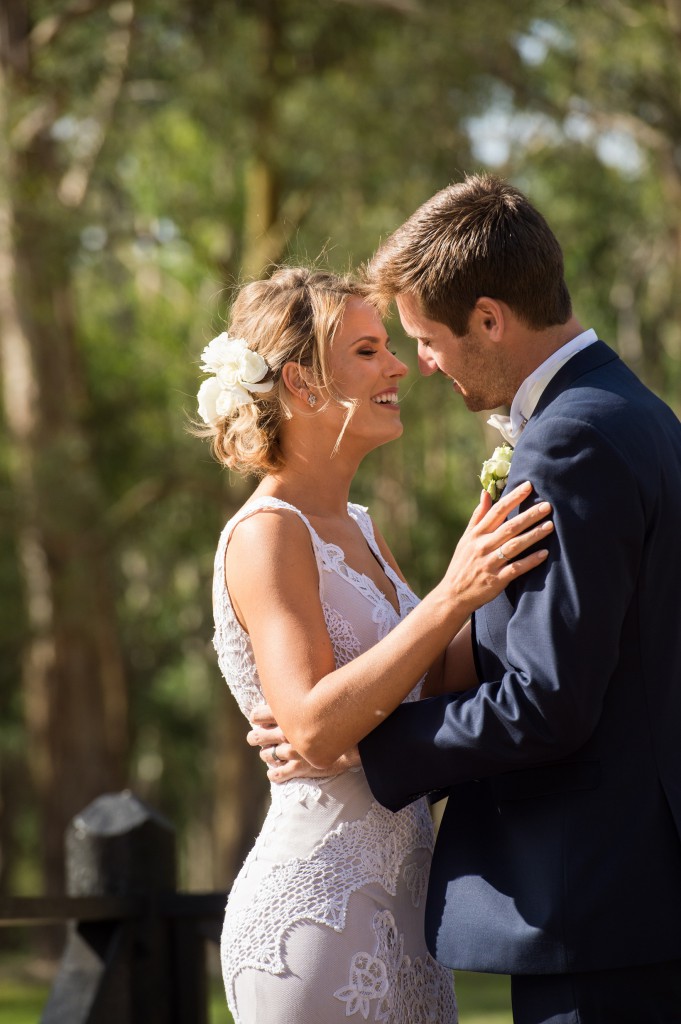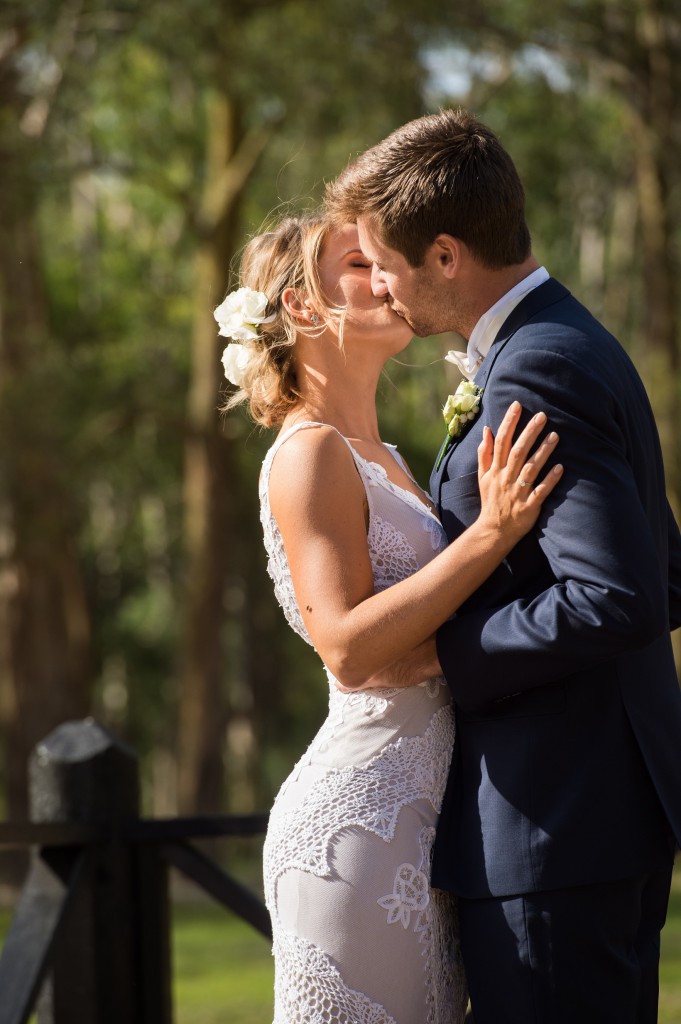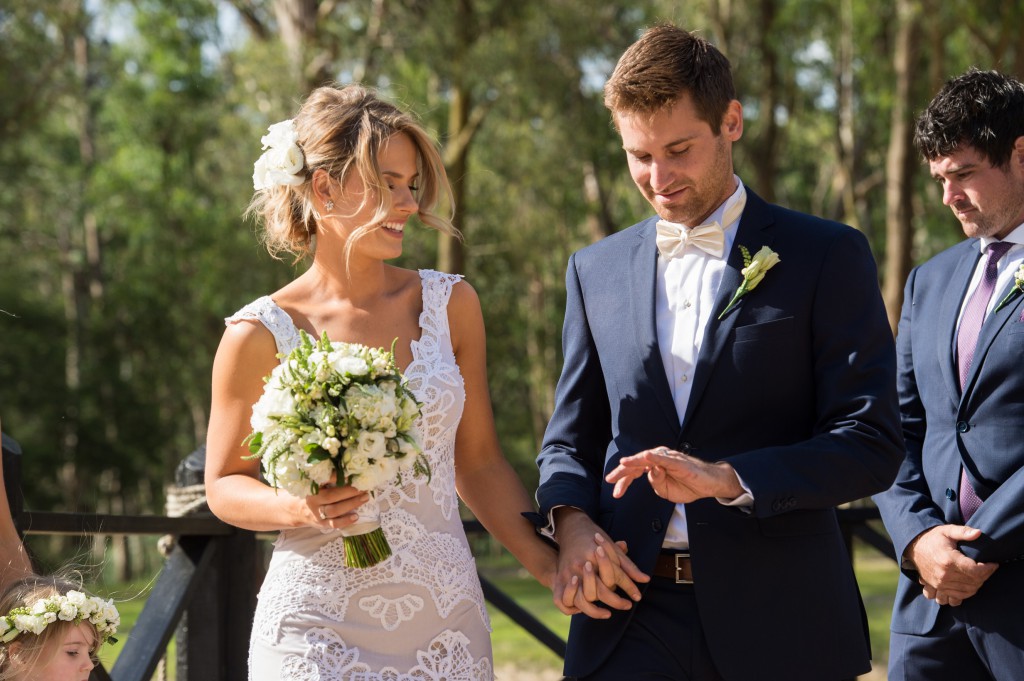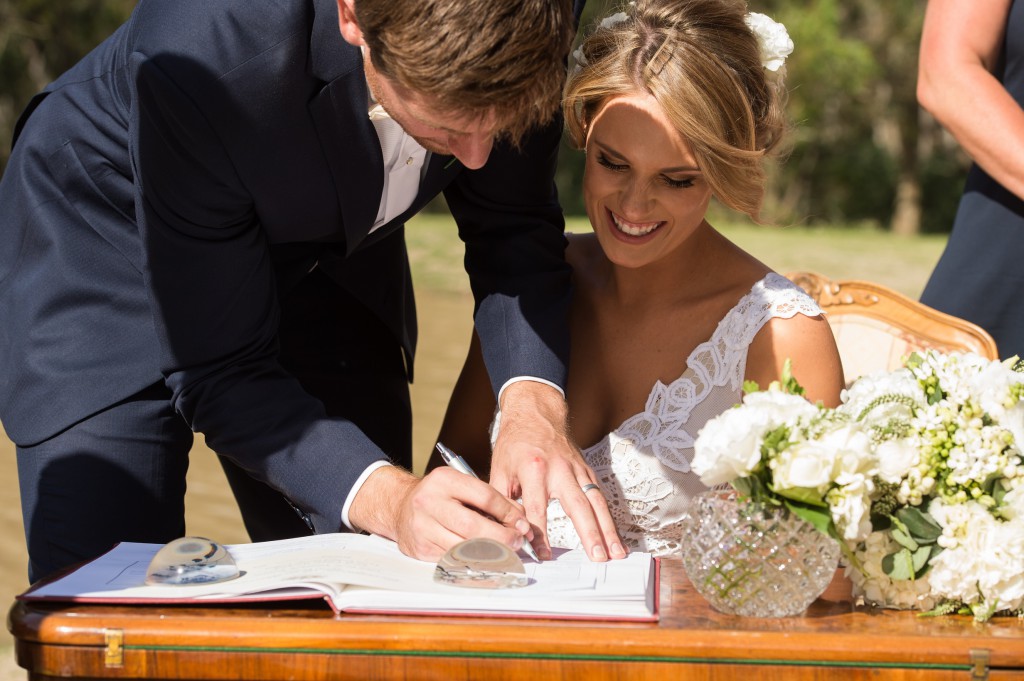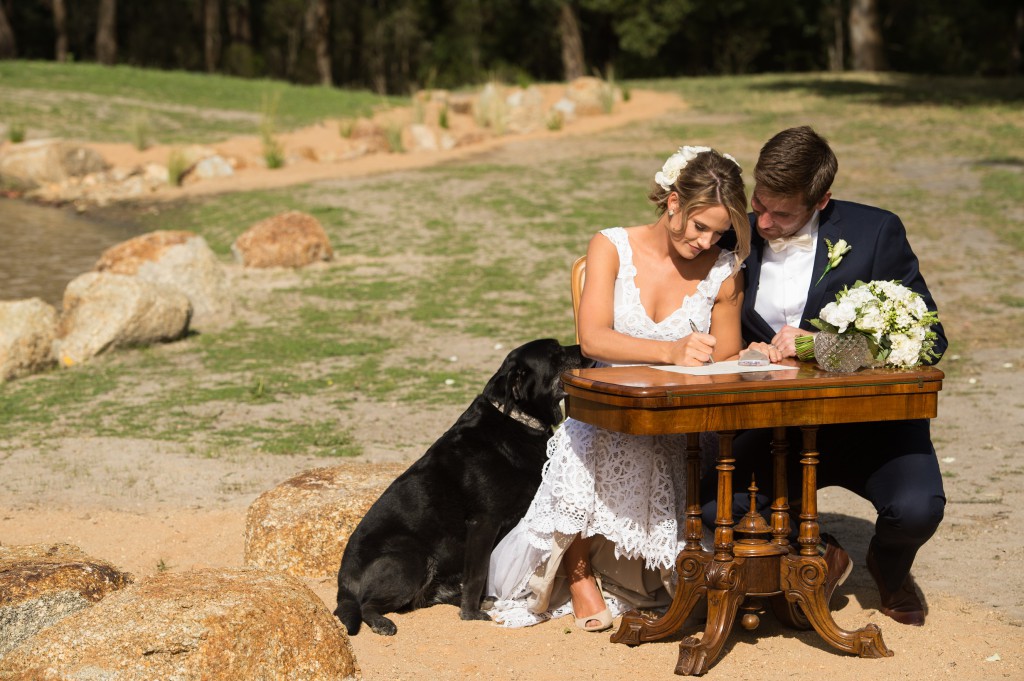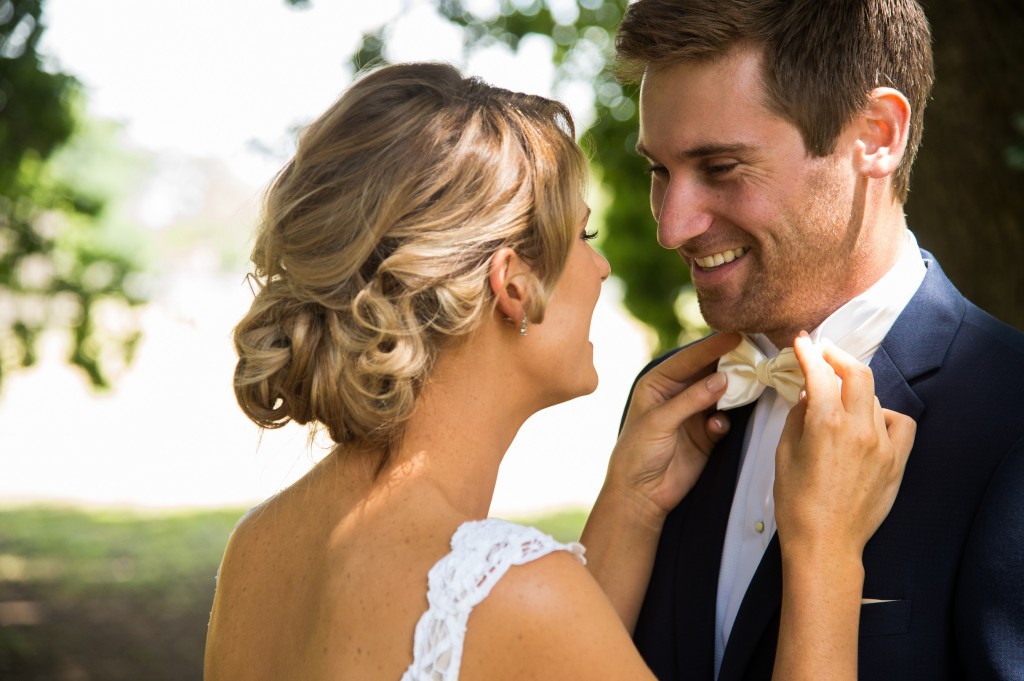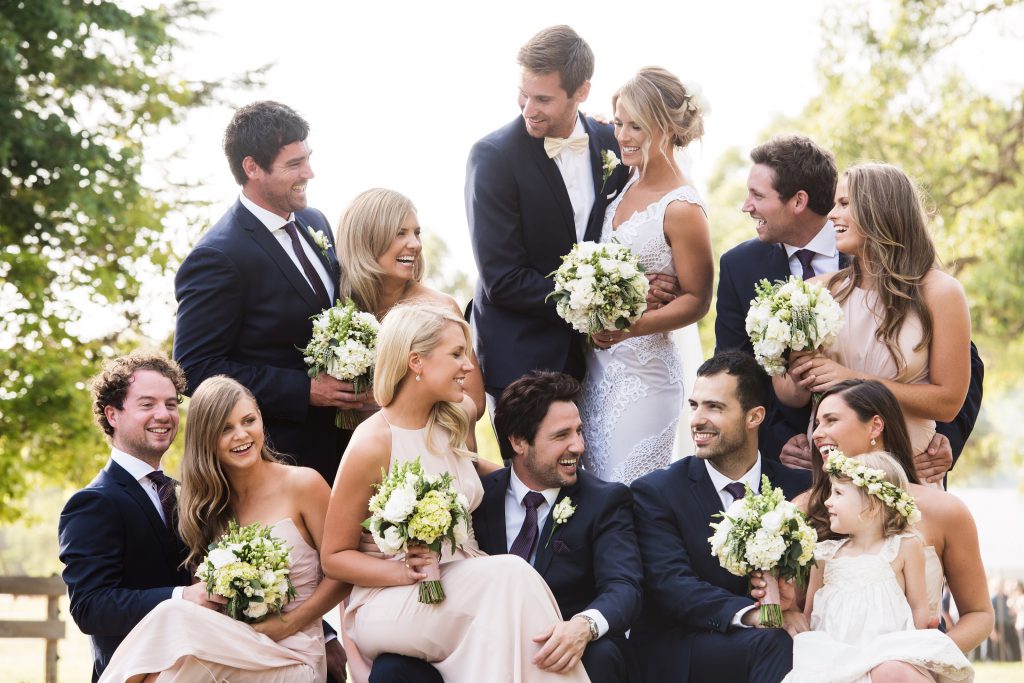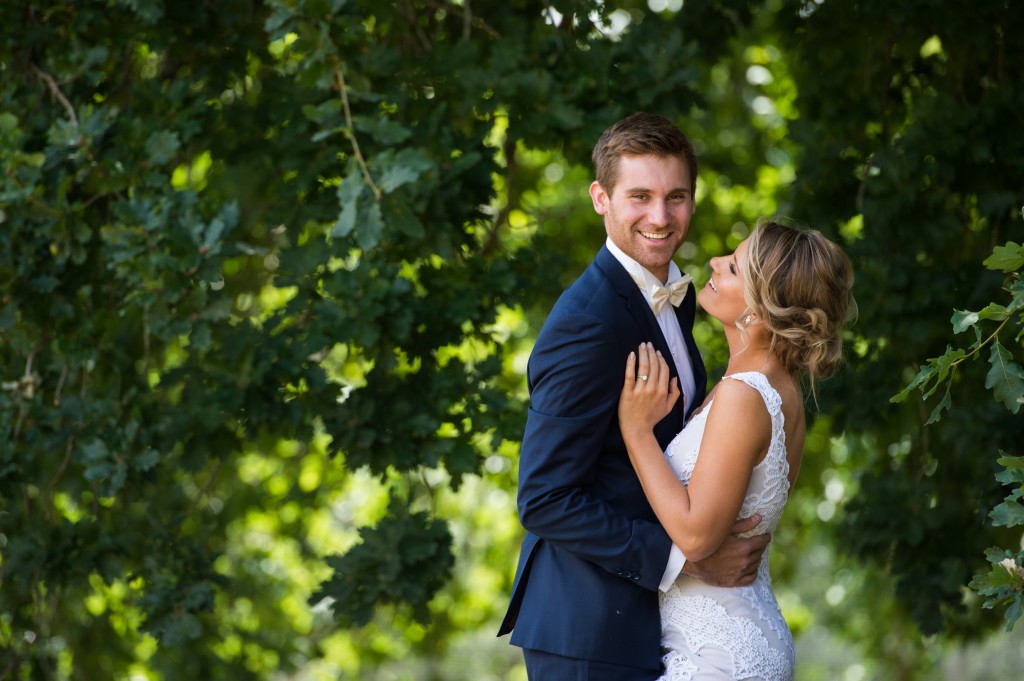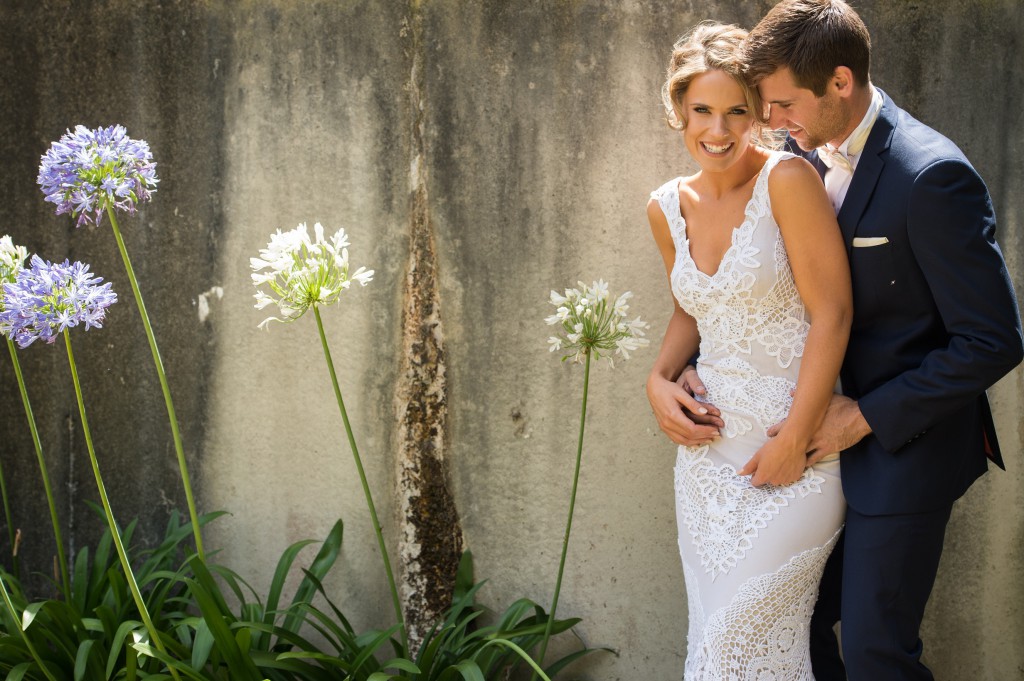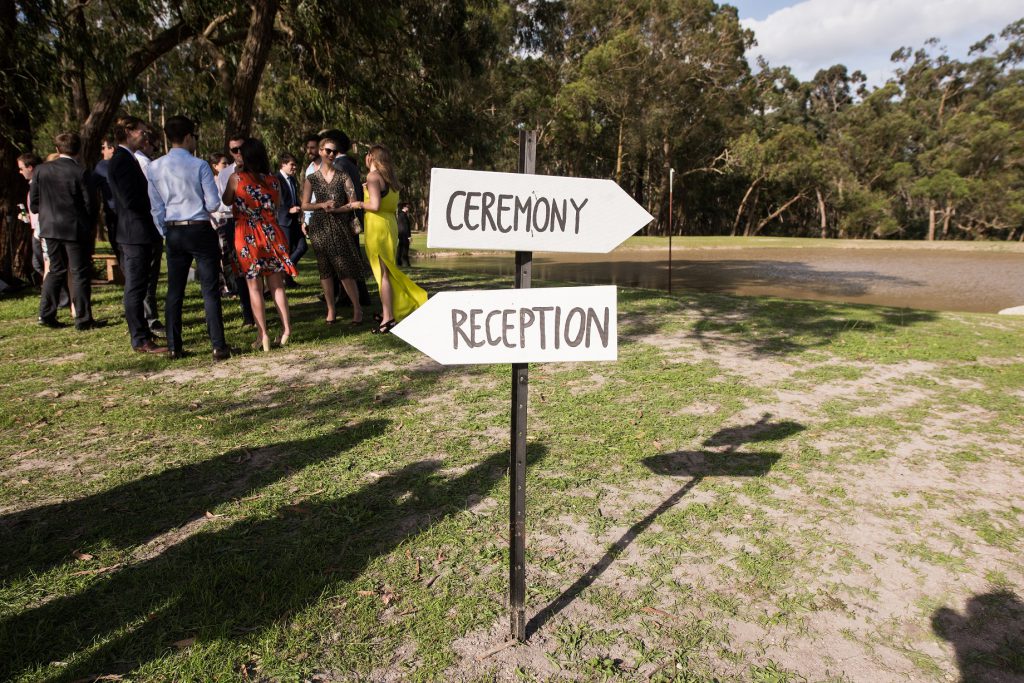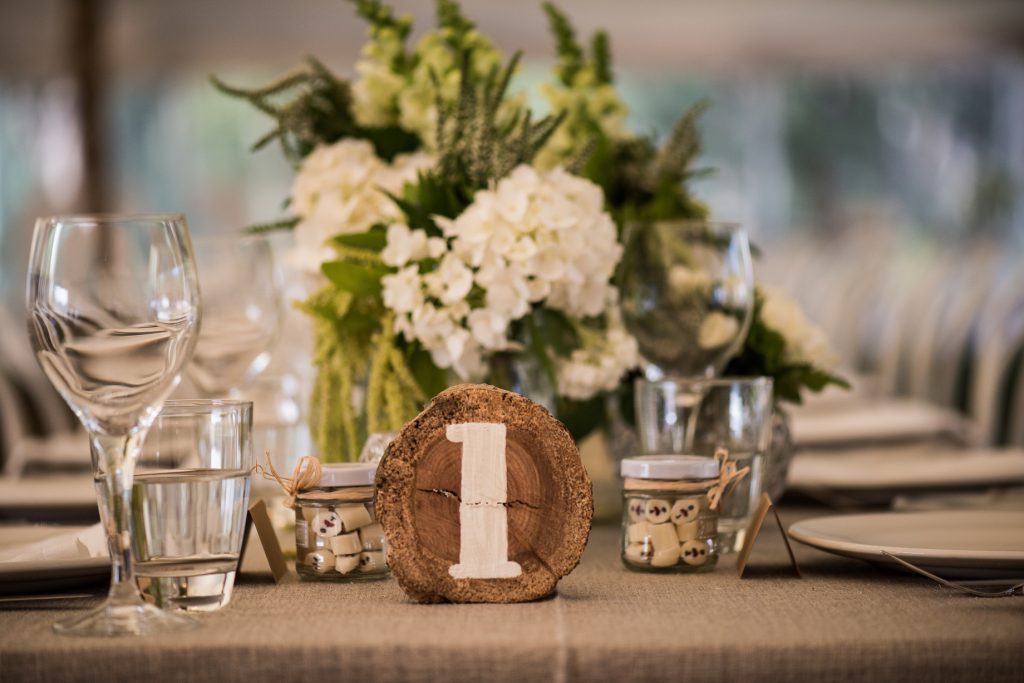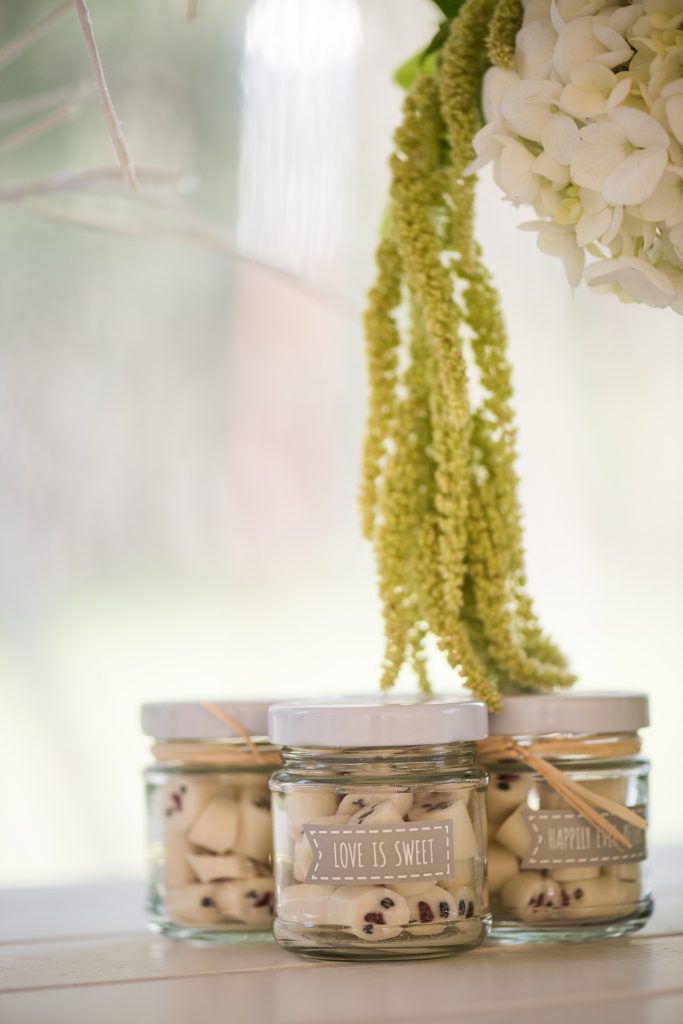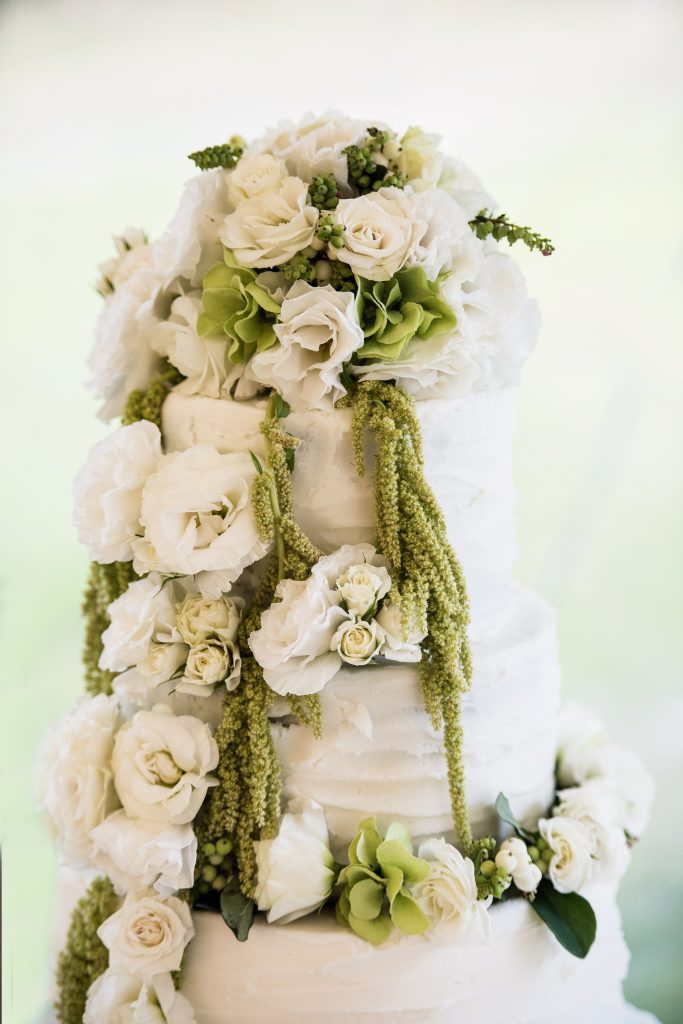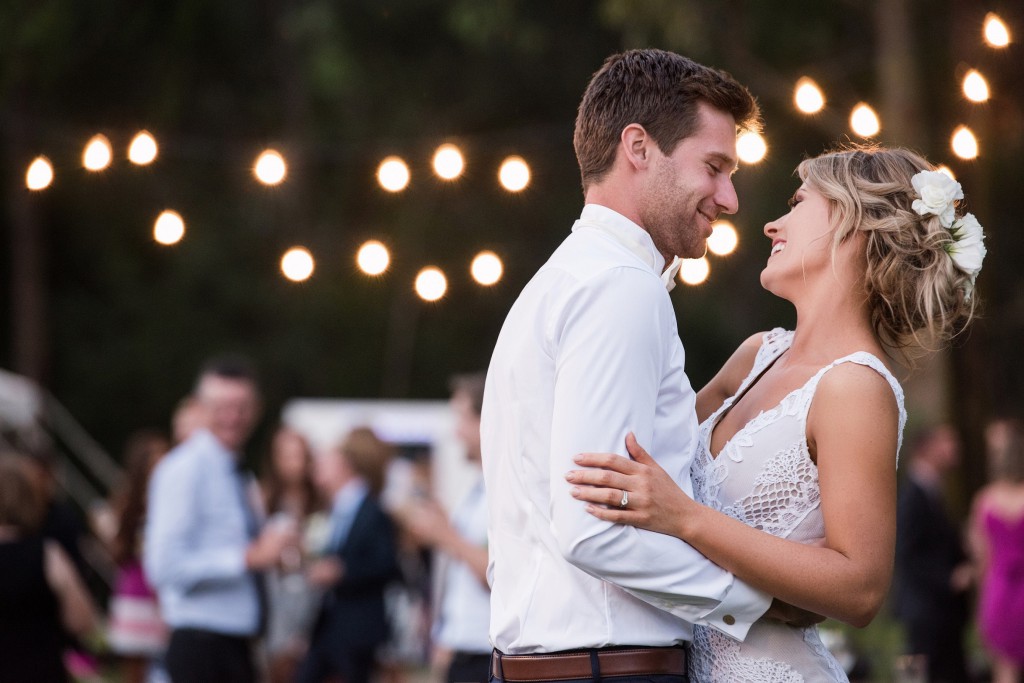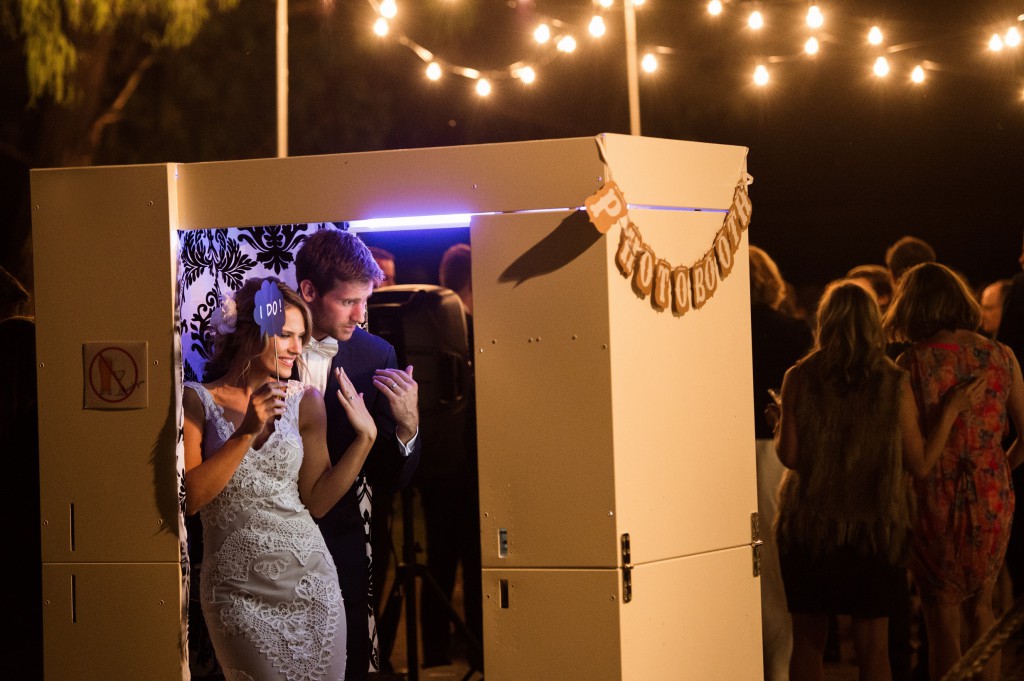 Sarah & Tyson | 17.01.2015
Celebrant: Meriki Comito
Ceremony & Reception Location: Tyson's Family Property
Photography: Melissa & Jerry Ghionis
Bridal Gown: Jane Hill
Men's Suits: Yd
Bridesmaid Dresses: Review
Catering: Blakes Feast
Florals: Georgie Campbell
Marquee: The Marquee People
Amy & Jacob's Tatra Garden Wedding
The Event
Amy + Jacob decided on a Tatra wedding in picturesque Mount Dandenong to celebrate their special day.
Jacob was first introduced to Amy during a St Patrick's Day celebration, and he thought she was the most adorable thing he'd ever seen, though maybe way too stylish for him and his beer shirts.
But after Amy made her way down the aisle of the glass walled Tatra Chapel, Jacob stood before his beautiful bride, with not a beer shirt in sight and declared "Before you asked me, I was yours, and I am devoted to you in every way".
Amy and Jacob chose some wonderful readings by Hilary T Smith, Victor Hugo and the Dalai Lama to celebrate their day, as well as a beautiful Celtic handfasting ritual, where they incorporated coloured ribbons to symbolise all the important qualities they are dedicated to bringing to their marriage.
A beautiful celebration combining traditional and spiritual elements – simply perfect x
The Photography
A huge thanks to the super lovely Timothy Burgess for allowing me to publish his images!
Amy & Jacob | 28.11.2014
Celebrant: Meriki Comito
Venue: Tatra Receptions
Photography: Timothy Burgess
Rain on your wedding day – Do you have a Plan B? →
← Top 10 questions I get asked most as a Celebrant
Stef & Todd's NGV Wedding
Stef & Todd married within the incredibly stylish Grollo Equiset gardens at the National Gallery of Victoria on a perfect Spring day.
We were off to a terrific start when, before Stef had even arrived, her mother handed out traditional Panama hats for all the guests to wear during the ceremony – a gift from a Colombian relative who was unable to attend. Everyone was more than happy to oblige and they certainly created a festive feel! I have to say it was a sight to behold from where Todd & I were standing – looking out into a see of smiling, happy faces, all wearing white hats!
All attention soon turned to the bride's brother as he guided the couple's adorable fur baby (and ring bearer), Sambucca, down the winding path, along with the equally adorable 2 year old flowergirl, who didn't even bat an eyelid when she lost one shoe along the way – a true professional!
Preceding the bride was cuteness #3, in the form of the 4 year old page boy with a sign reading "This is your last chance to run uncle Todd!"
When the stunning bride finally came into view, wearing a figure hugging Jane Hill Bridal gown, there was an immediate murmur of excitement amongst the guests. But no one was more appreciative of the bride's appearance than the handsome groom!
After a hilarious (yet seriously touching!) "giving away" by the bride's father, and a reading in Spanish by two of the couple's close friends, Stef promised to hold Todd close and make him laugh for as long as she lived, while Todd declared that Stef would "always be the best part of my day".
We concluded the ceremony with a sensational spoken rendition of Adam Sandler's "I Wanna Grow Old With You" from 'The Wedding Singer', before an extremely passionate first kiss as husband & wife, followed by an adorable high five from Sambucca!
With stunning flowers by Flowers Vasette and styling by the bride herself, along with Steph and her team at Peter Rowland Catering, everything about this wedding was stylish, elegant, fun and simply beautiful.
I hope you enjoy these sensational photos by the ridiculously talented Lauren at LJM Photography.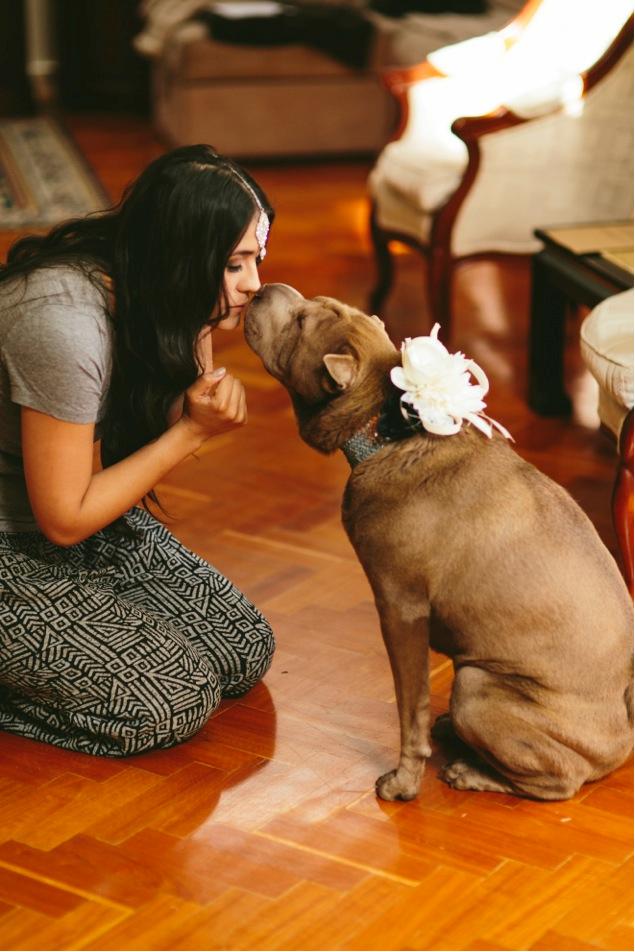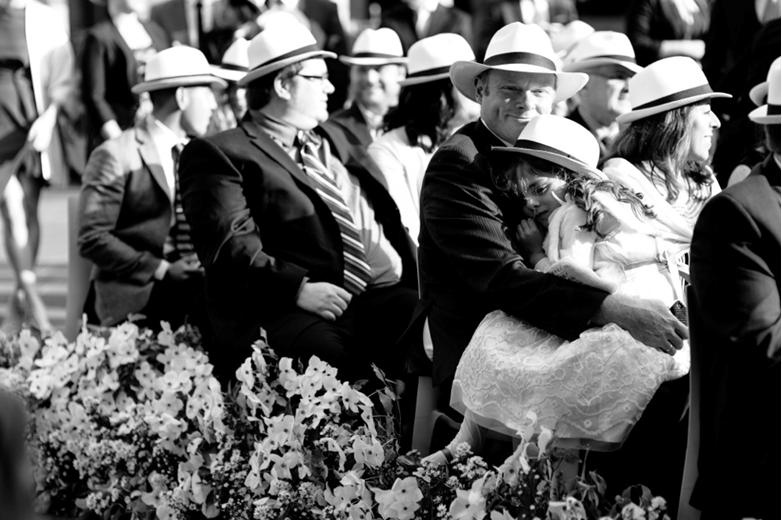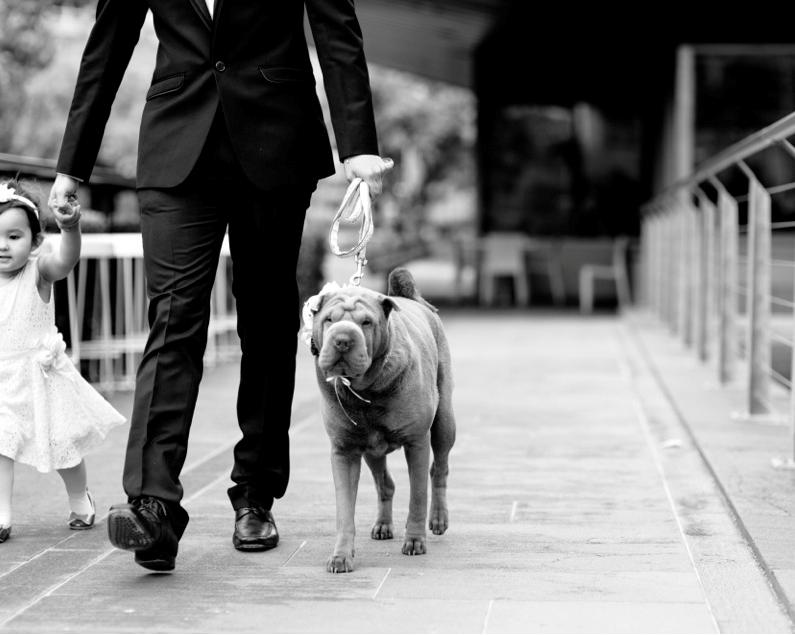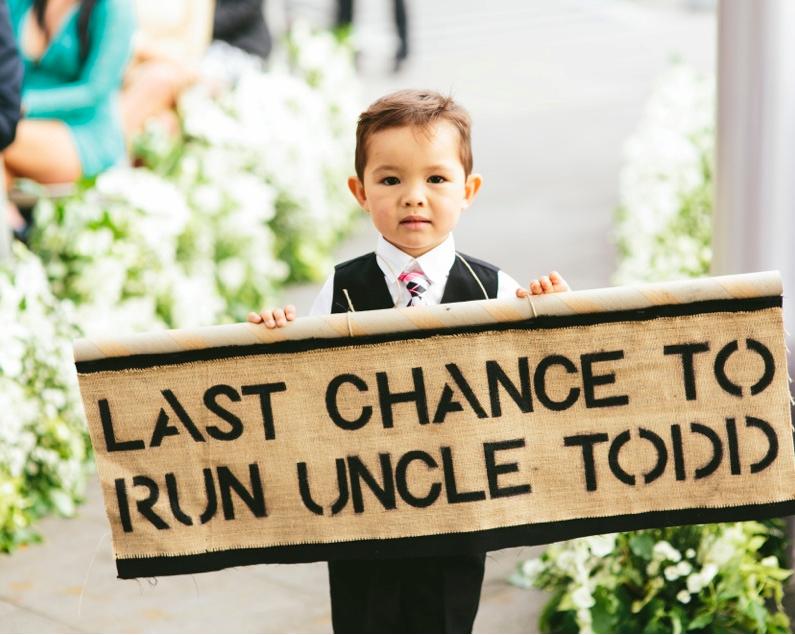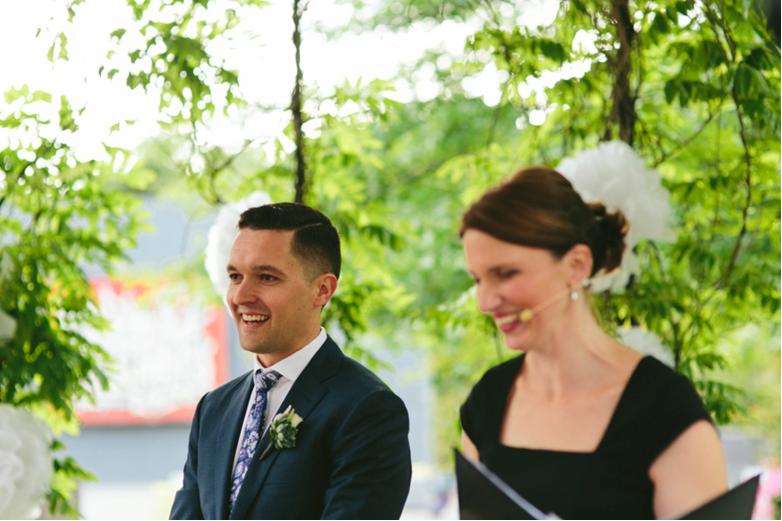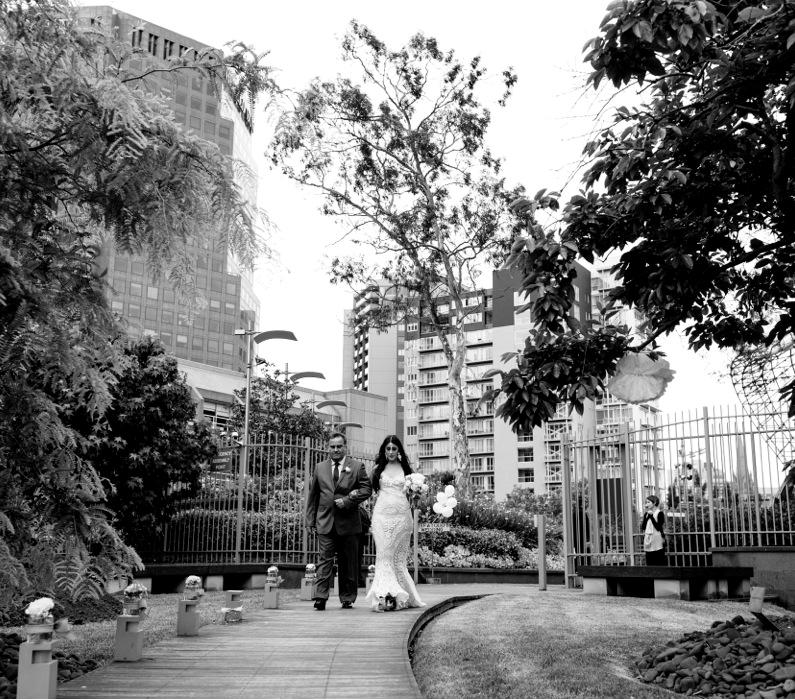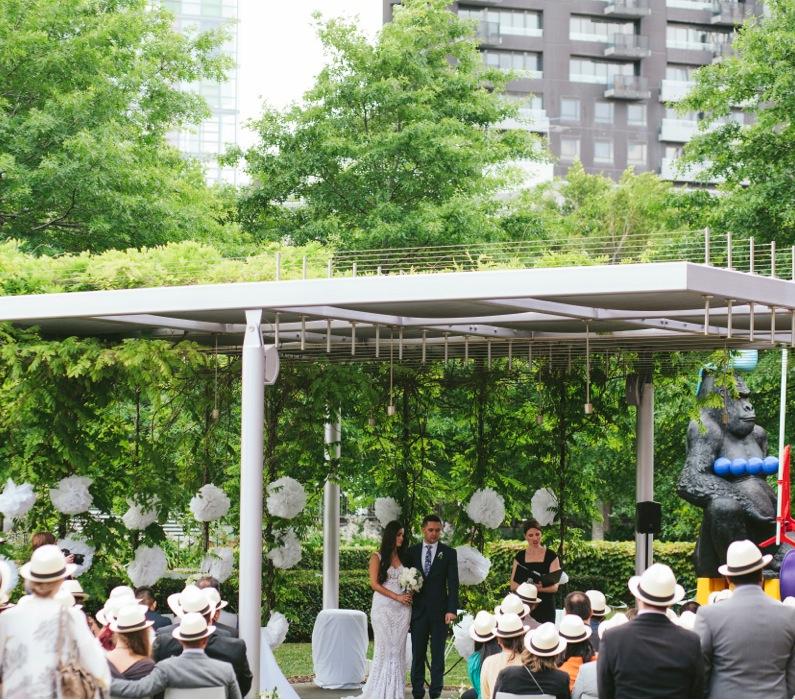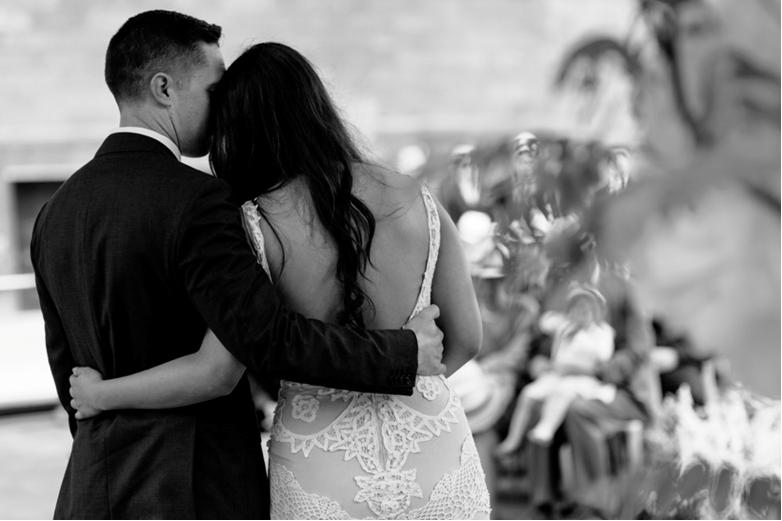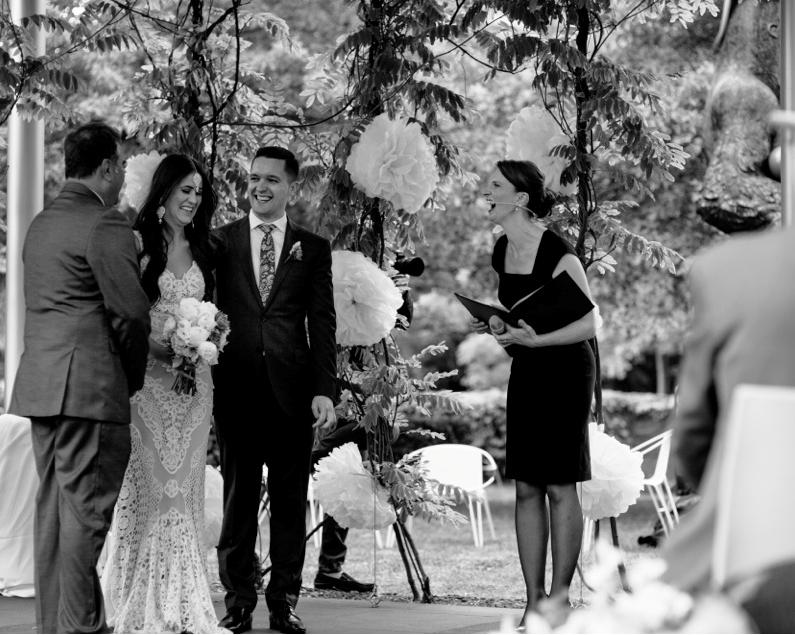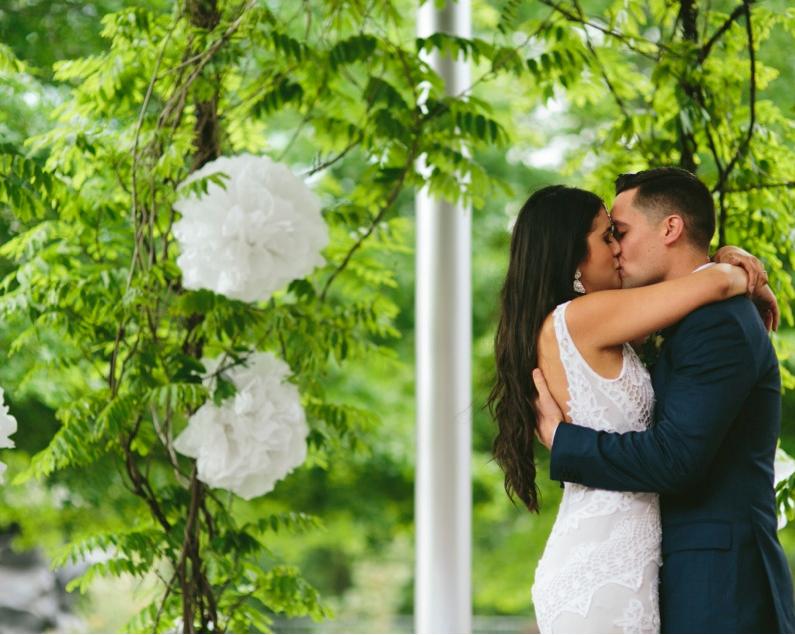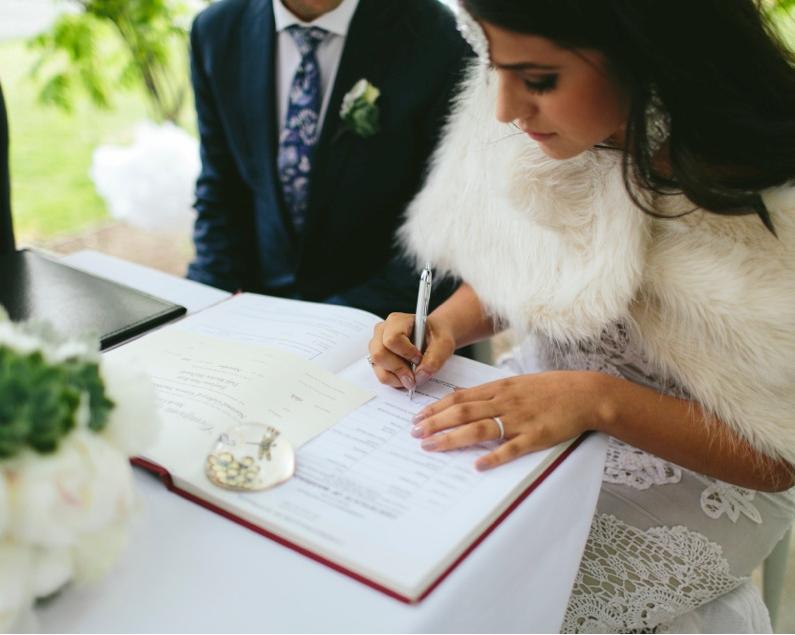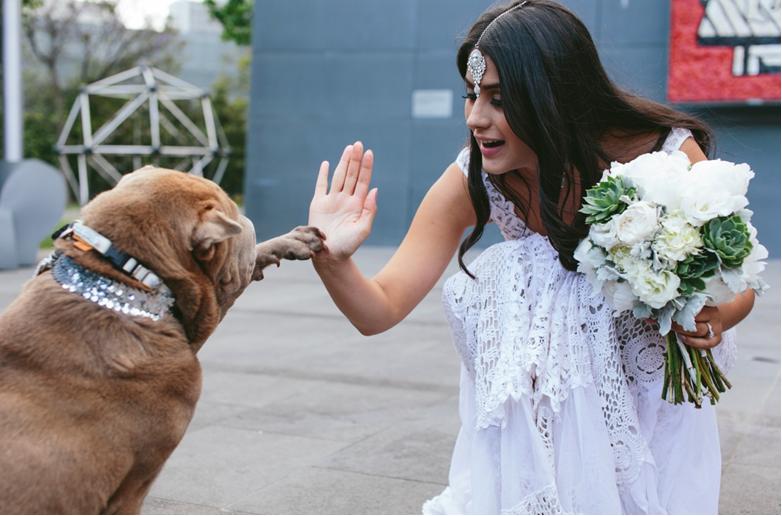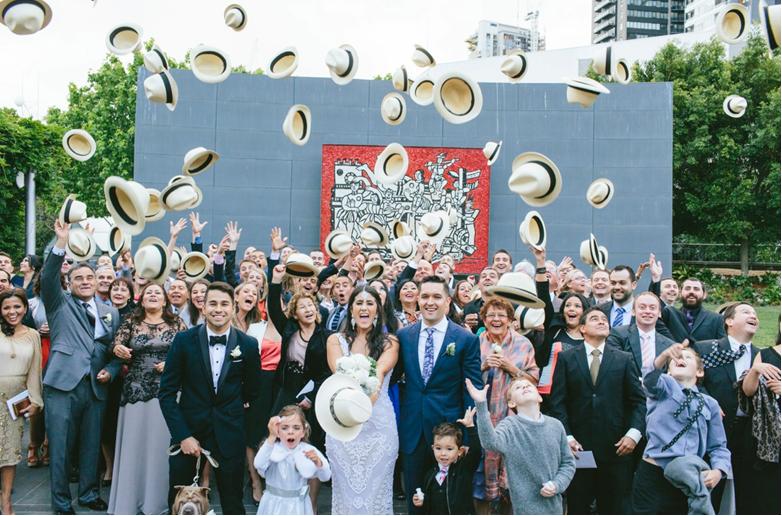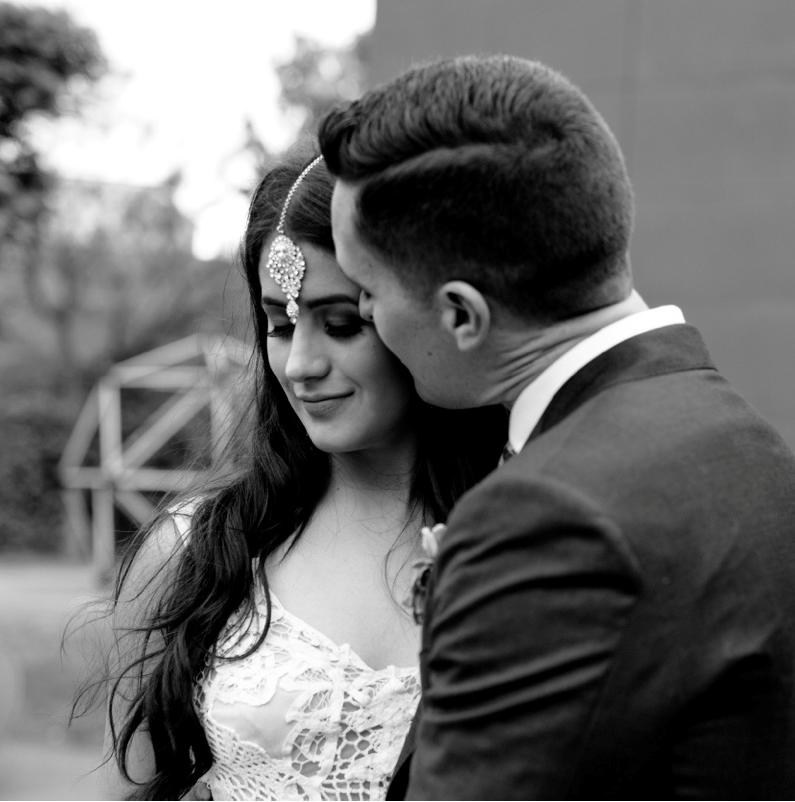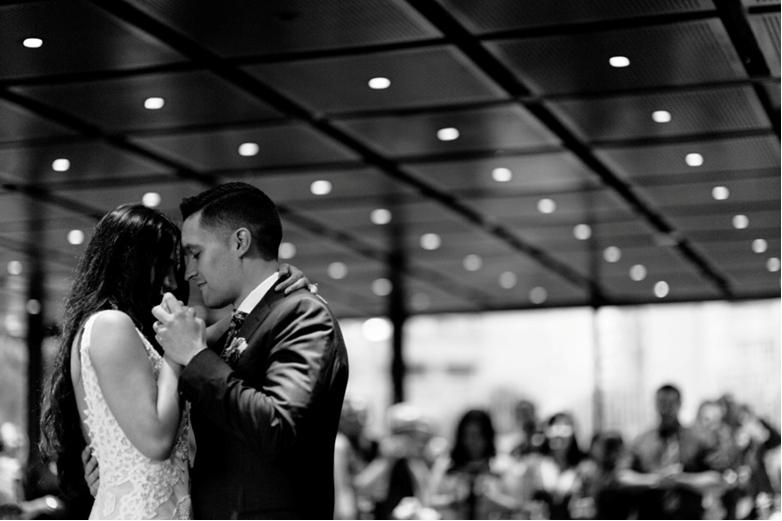 Stef & Todd | 16.11.2013
Celebrant: Meriki Comito
Venue: National Gallery of Victoria
Photography: LJM Photography
Bridal Gown: Jane Hill
Catering/Styling:Peter Rowland
Florals:Flowers Vasette
Belinda & Paul's Labassa Wedding
Belinda and Paul chose to have a beautiful 19th century, heritage listed mansion Labassa Wedding on a perfect sunny Winter's day,
In the presence of their nearest & dearest, Belinda revealed that Paul was the loveliest, most ridiculously loving person she had ever met, with Paul proclaiming that Belinda was just "amazing in every way".
With the newlyweds finally pronounced husband & wife, to the clear delight of every person present, one of the couple's close friends, Paul, came forward to present the final reading of the afternoon – the lyrics of Ben Fold's "The Luckiest".
After taking the mic however, Paul informed us that he hadn't been able to figure out how to perform the song as a reading and had decided to sing it instead! What resulted was an amazing, heartfelt A'Capella performance that touched the hearts of every person in the room. I believe that even the lovely ladies from the Four Seasons string trio were impressed!
A most romantic wedding for the most delightful couple, and then a big red double decker bus transported them all to Friends Of Mine to party the night away!
Belinda & Paul | 30.08.2014
Celebrant: Meriki Comito
Venue: Labassa
Photography: Duuet Wedding Photography
Ceremony Styling: Weddings of Distinction
Bridal Gown: Maggie Sottero
Florals: Botanics
Ceremony Music: Four Seasons Quartet
Bridal Car: Triple R Luxury Car Hire
Wedding Guest Transport: Dee Decker Tours
Reception Venue: Friends of Mine
Erin & Steve's Clyde Park Vineyard Wedding
After over 10 years of friendship and two beautiful children already filling their lives with love & light, Erin & Steve finally became husband & wife during a perfect Clyde Park Vineyard wedding near Geelong.
After taking everyone back a few years, we shared a laugh over the fact that Erin & Steve's first kiss was caught on CCTV cameras at the local pub, before the gorgeous couple declared that they were each other's "best friend and I will love and respect you always."
With their adorable children watching on in awe of their parents, Erin & Steve shared their official first kiss to cheers and applause by the many family & friends who had been waiting a LONG time for this moment!
I hope you enjoy these incredibly beautiful images of their day, taken by the very talented and super lovely Sara Taylor Photography x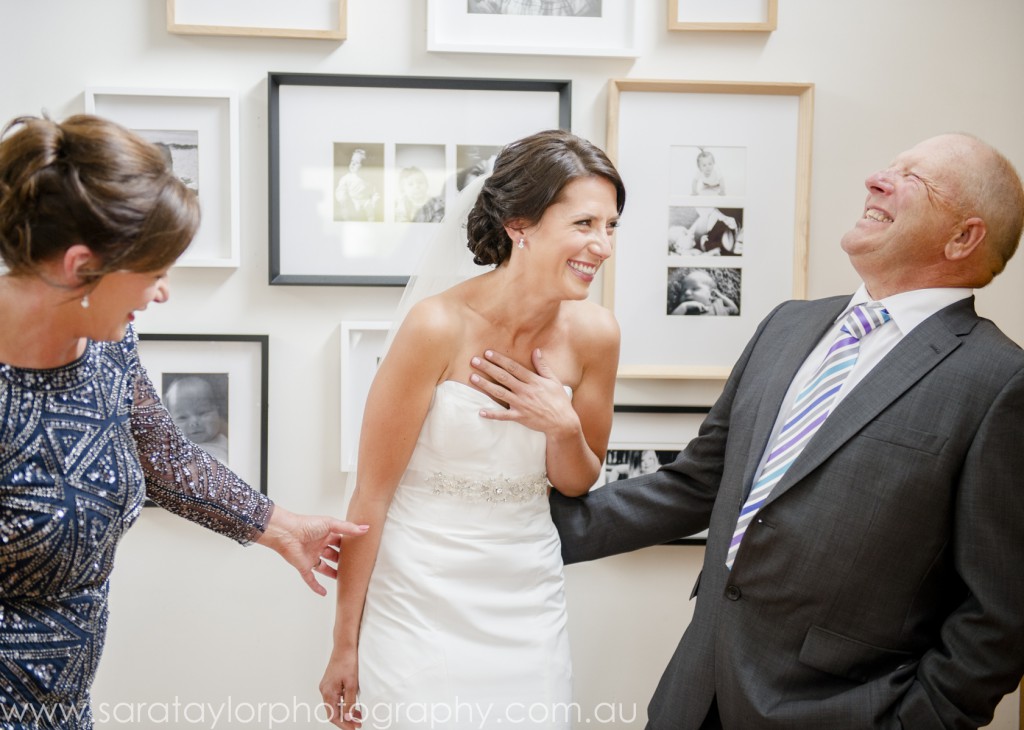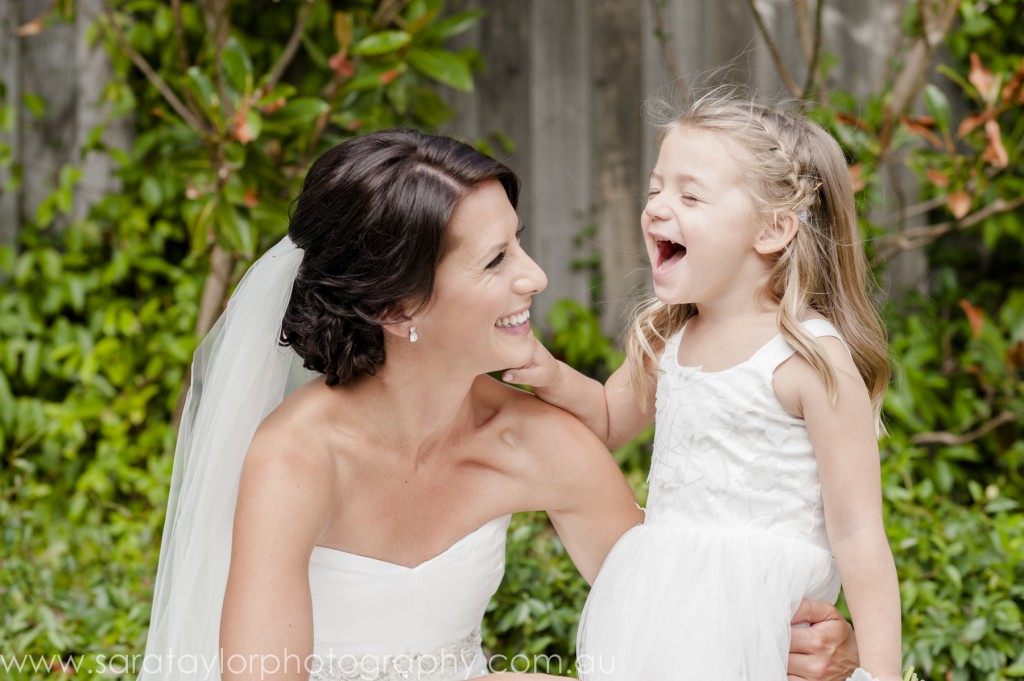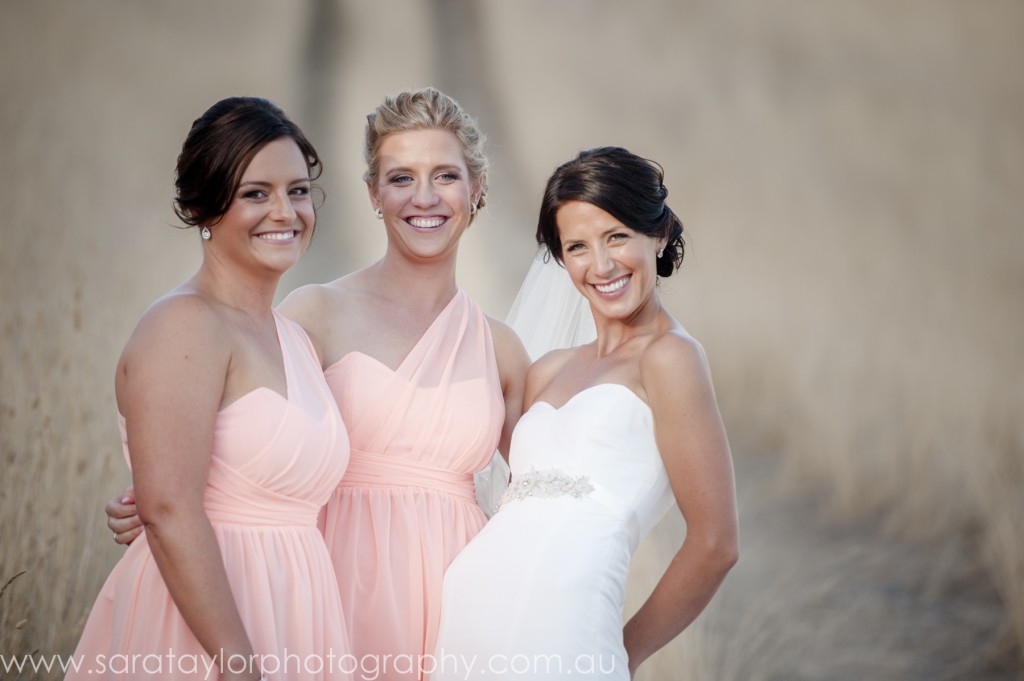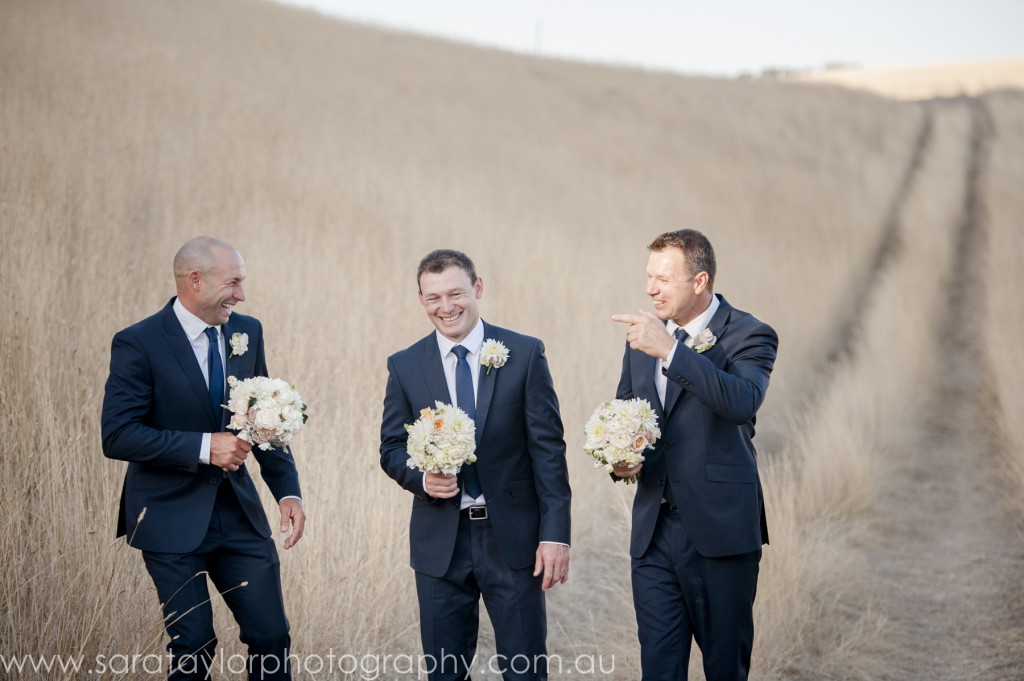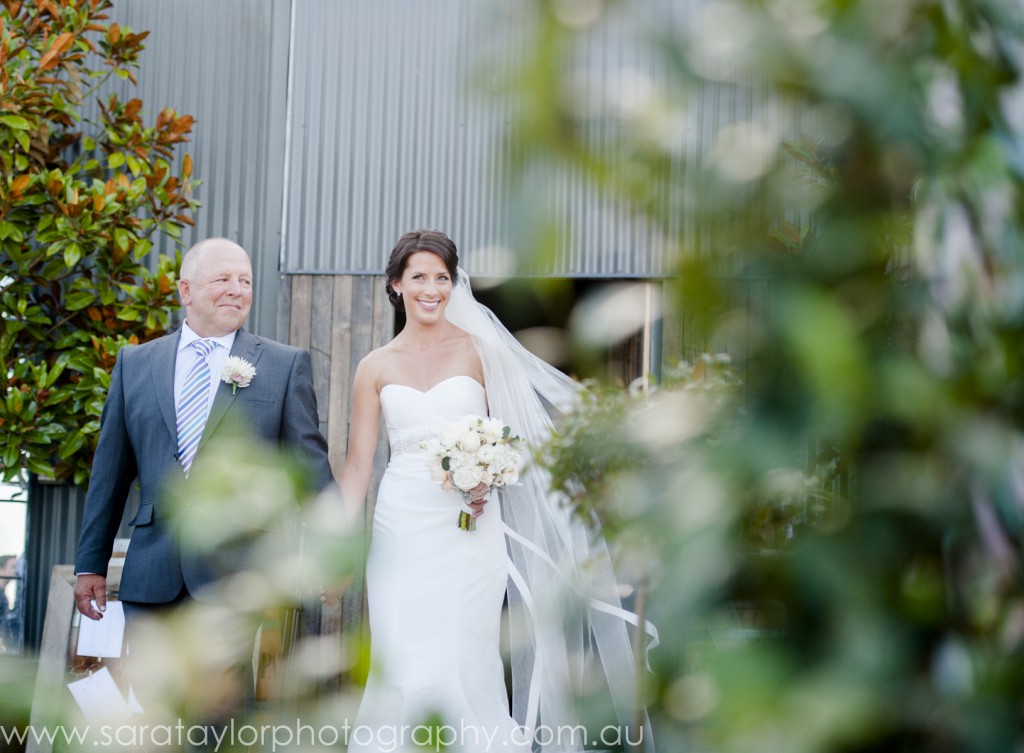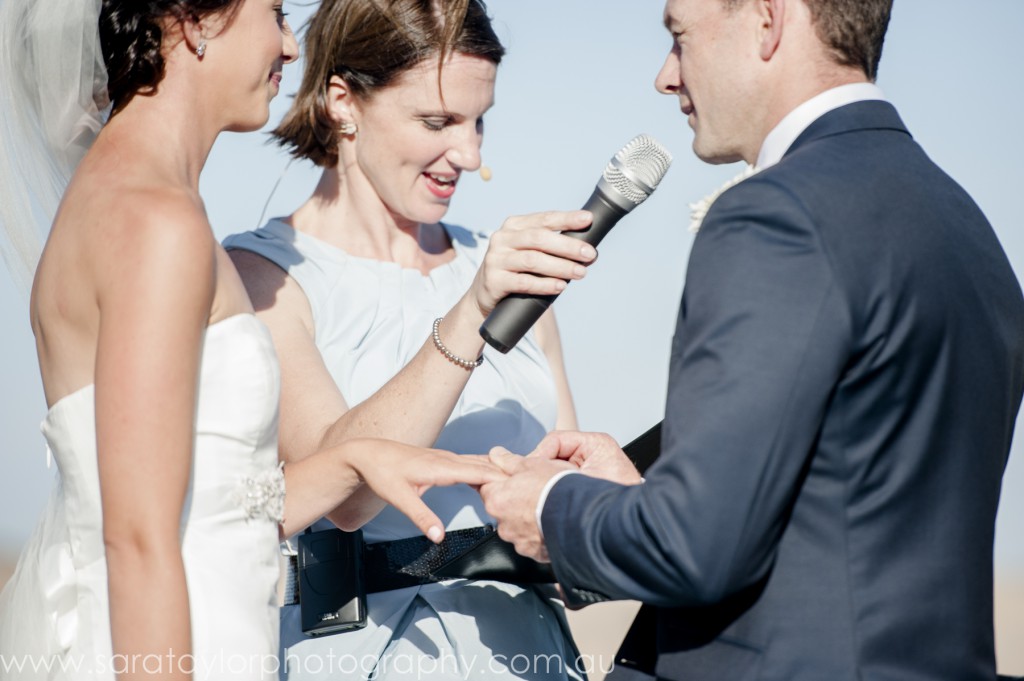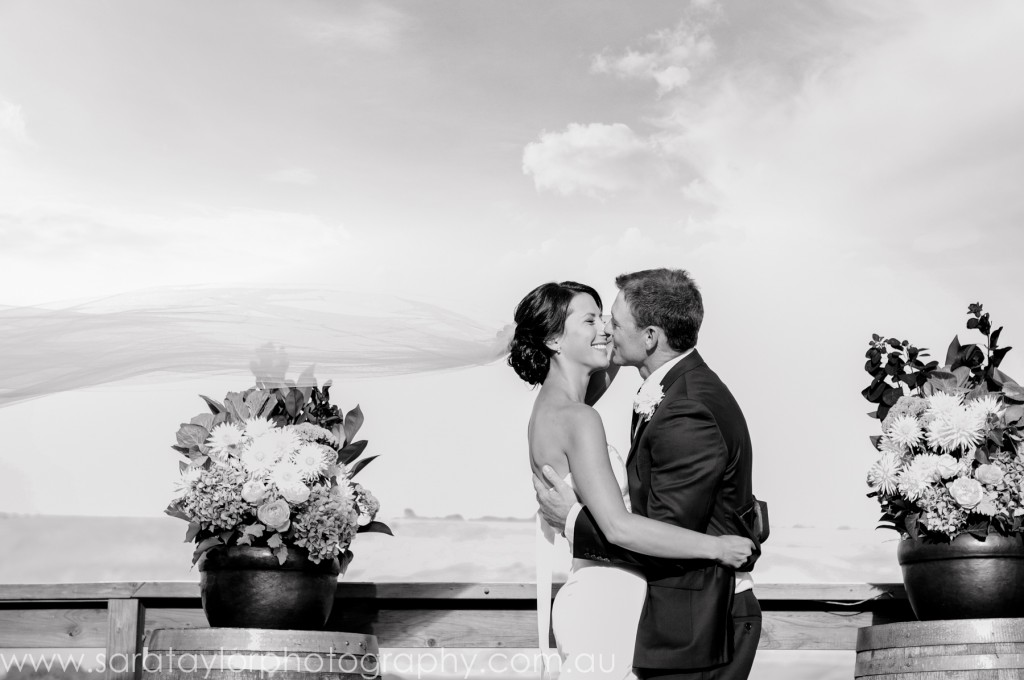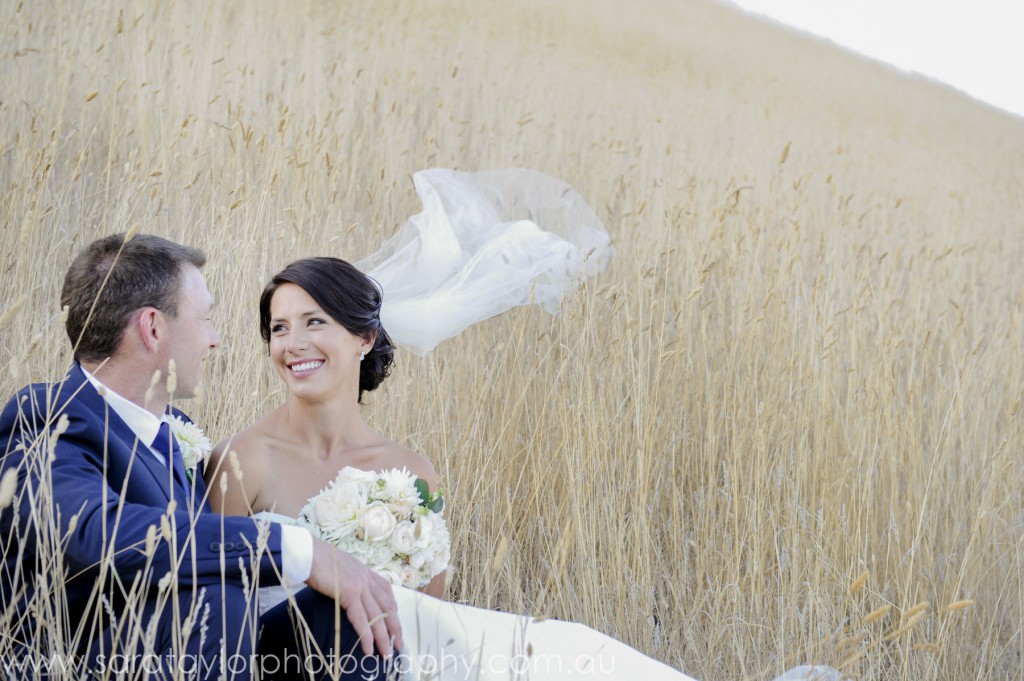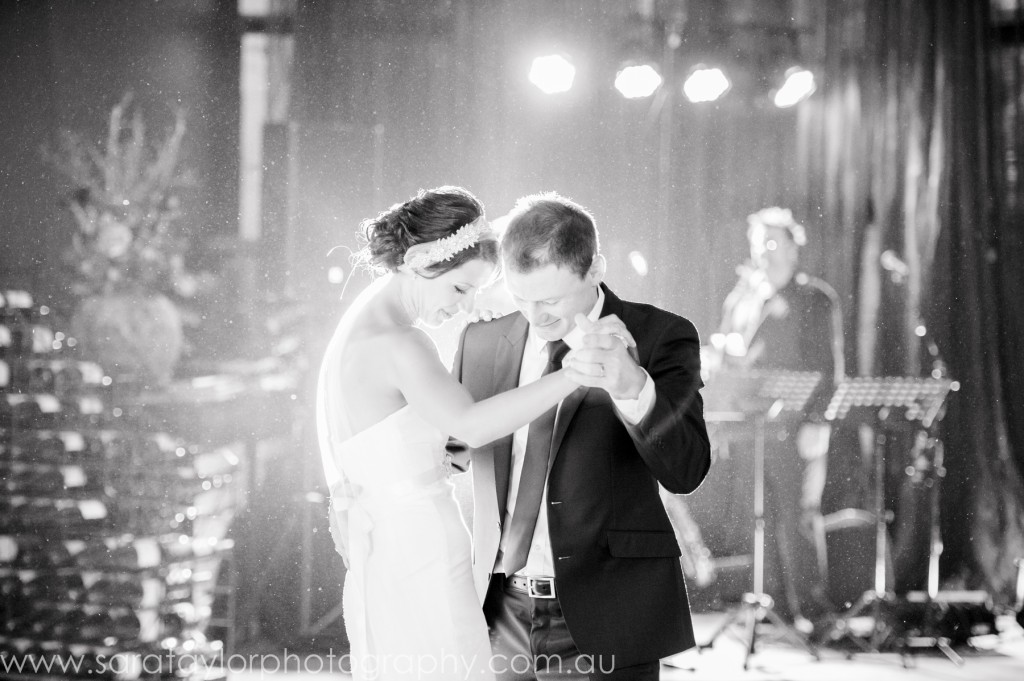 Erin & Steve | 8th March 2014
Celebrant: Meriki Comito
Venue: Clyde Park Vineyard
Photography: Sara Taylor Photography
Videography: The White Tree
Jade & Josh's Zonzo Estate Wedding
The Meeting
When they were both only 16 years old, Josh would walk Jade to the train station after school every day, where Jade would miss the first train on purpose, just so they would have an extra 15 minutes together before the next one arrived.
Nearly 10 years later, in a beautiful Zonzo Estate wedding, the high school sweethearts finally became husband and wife.
The Event
There were tears of joy a plenty as Jade declared that "never have I experienced happiness like what I experience when I am with you", before Josh vowed to "always try as hard as I can for the rest of our lives to make you feel as special, as happy and as loved as you make me feel every single day".
After sharing their first kiss as husband & wife to rapturous cheers & applause, family members then placed letters they had written to Jade & Josh into a box with a bottle of wine for the couple to enjoy on their 5th wedding anniversary, before the newlyweds added their own special words to the time capsule before taking each other's hand and joining their guests in celebration as a married couple for the first time.
The Photography team
Jade & Josh's perfect day was captured by the lovely and extremely talented, Kim Cartmell at Hello Kimbo Photography and the superstar duo from Humdrum Films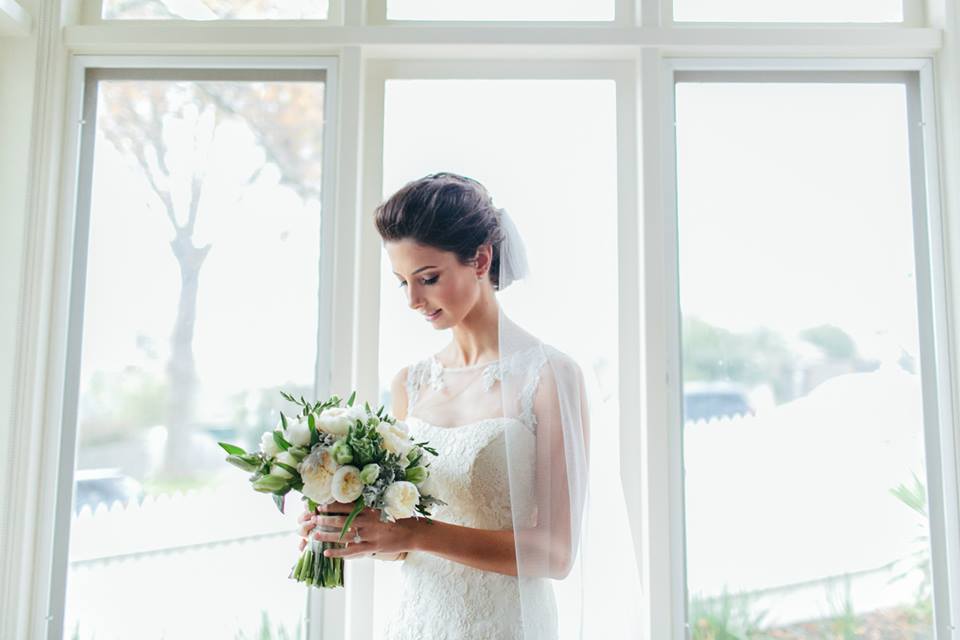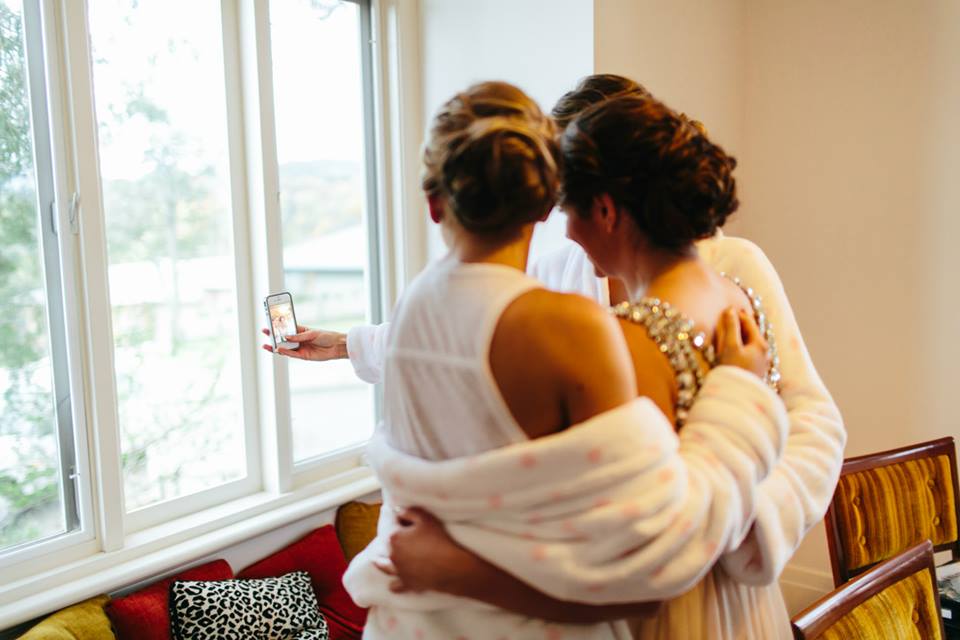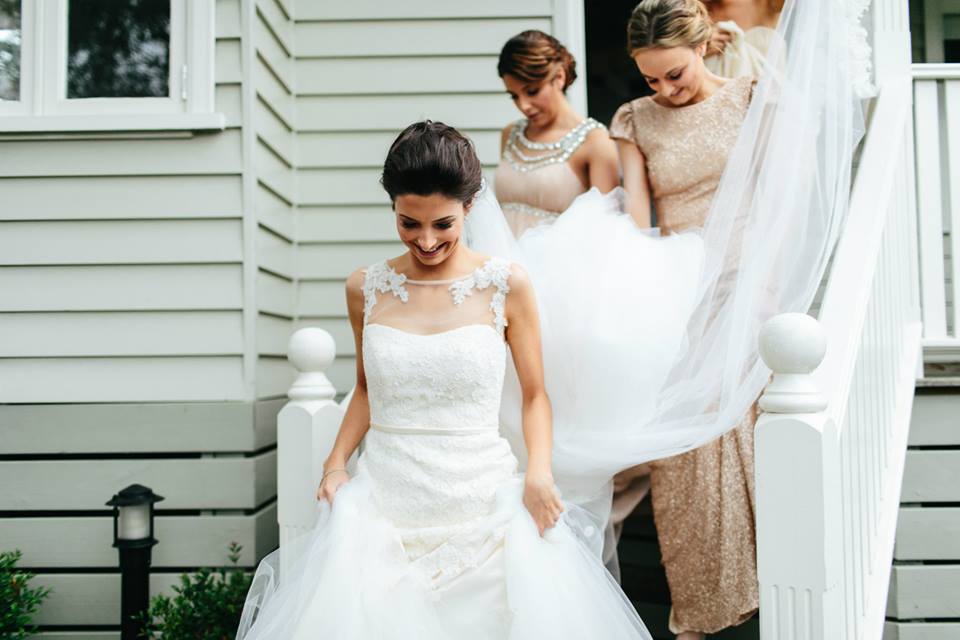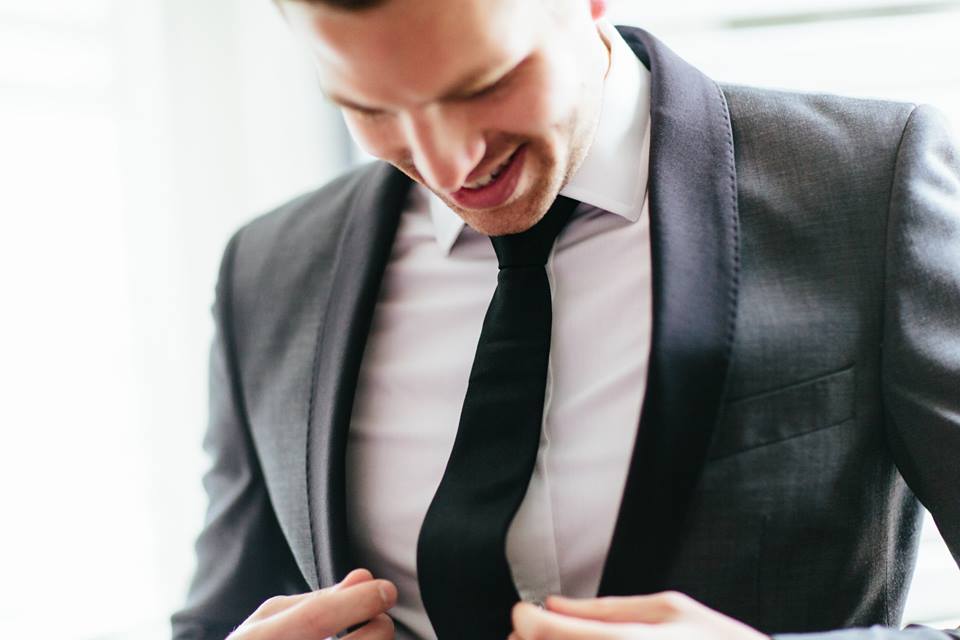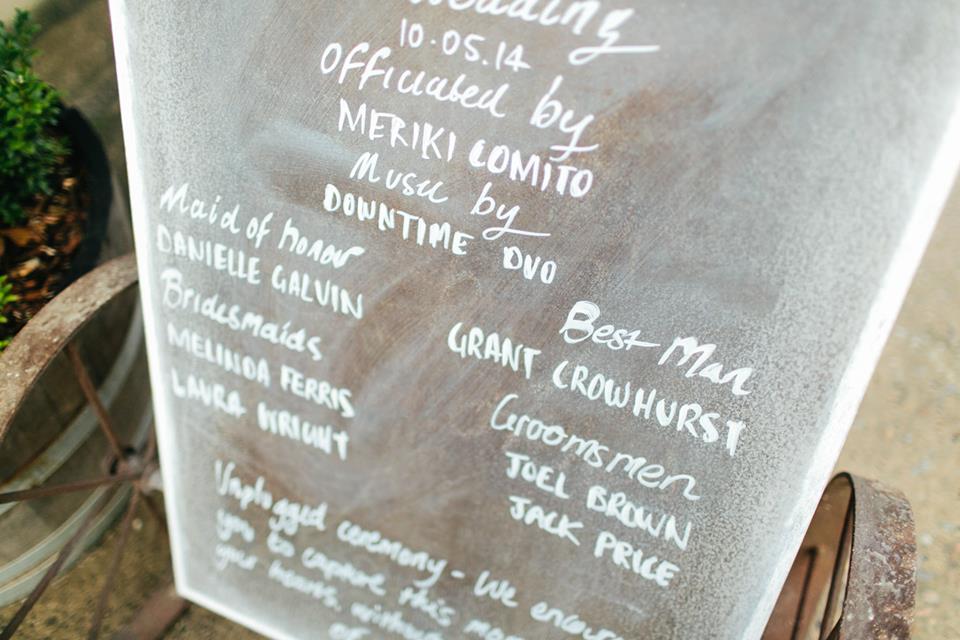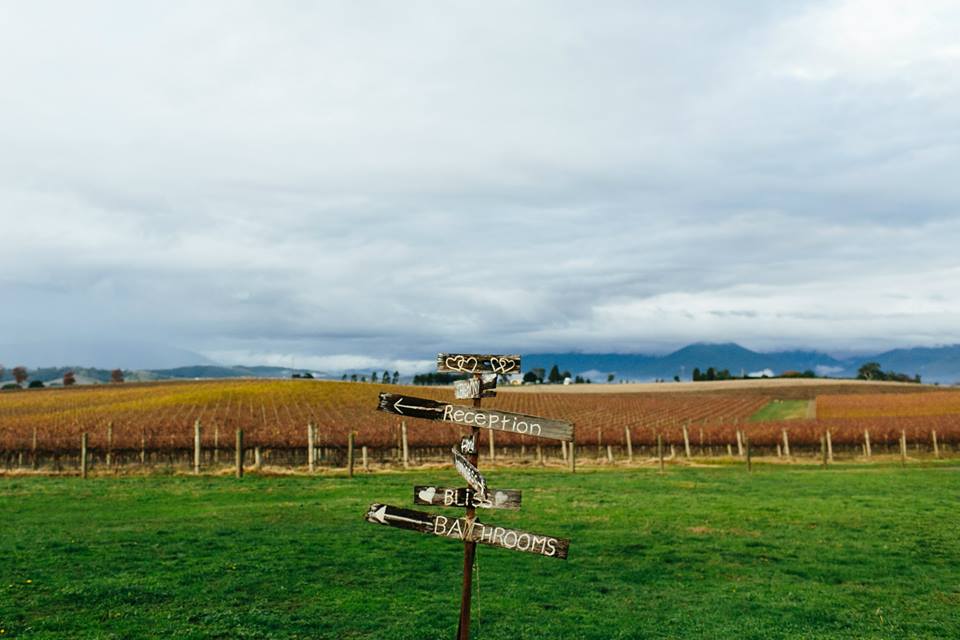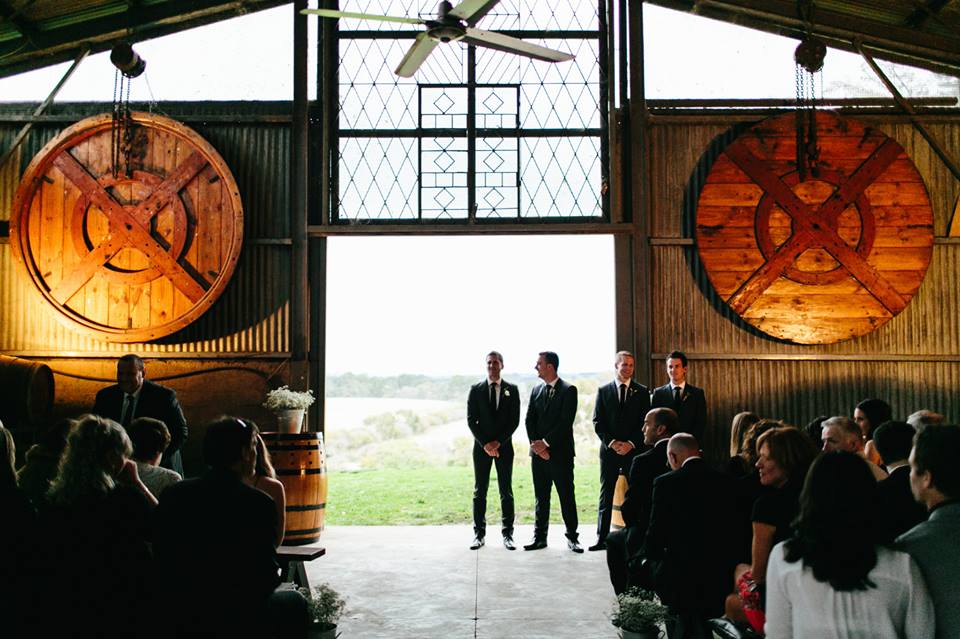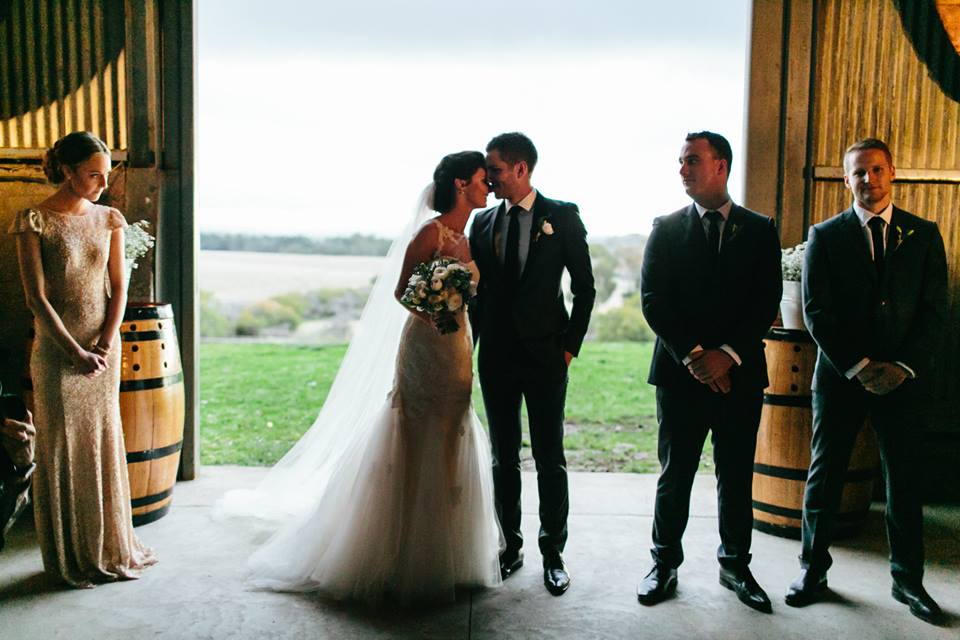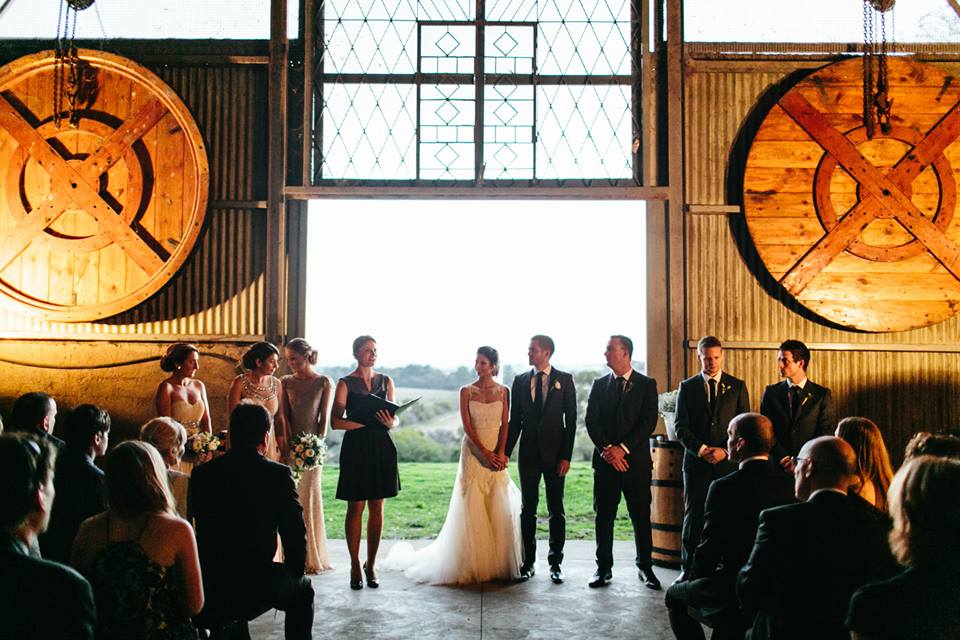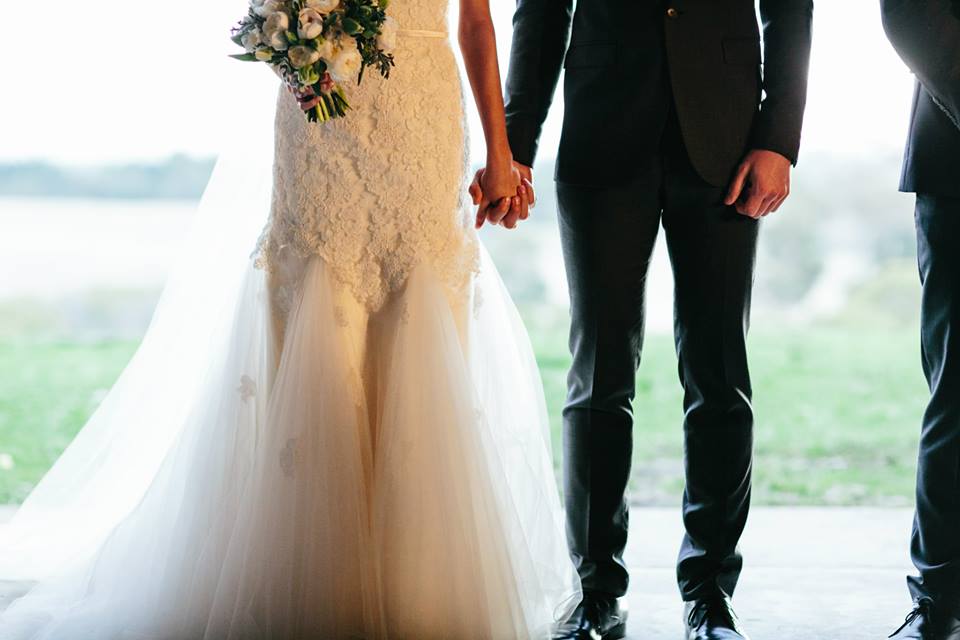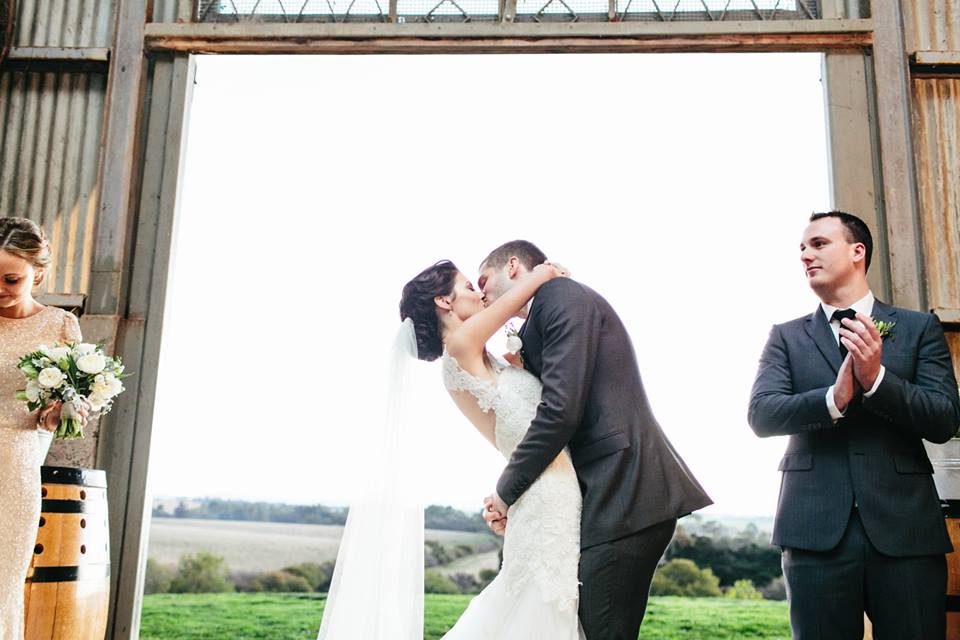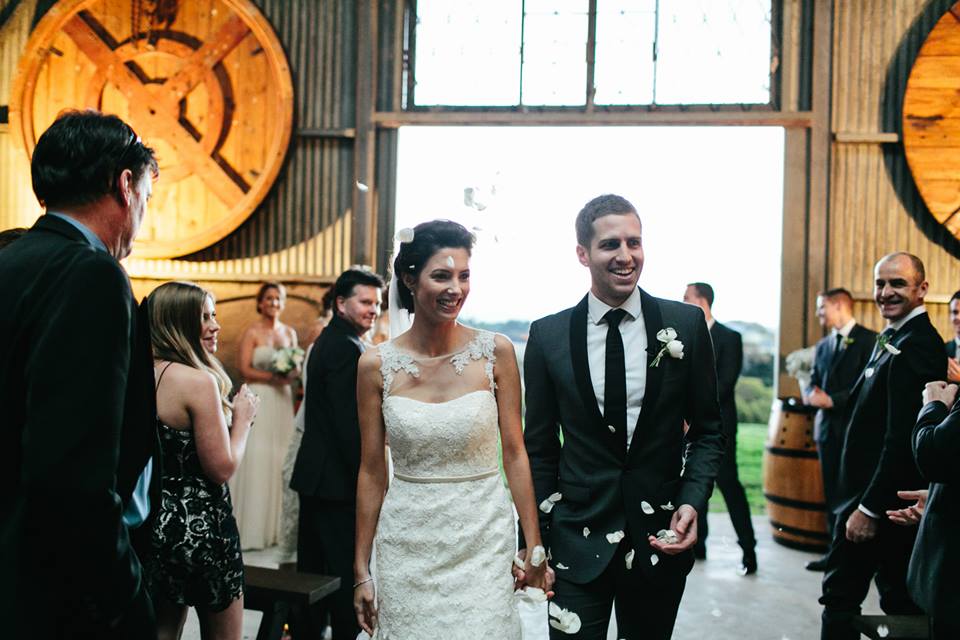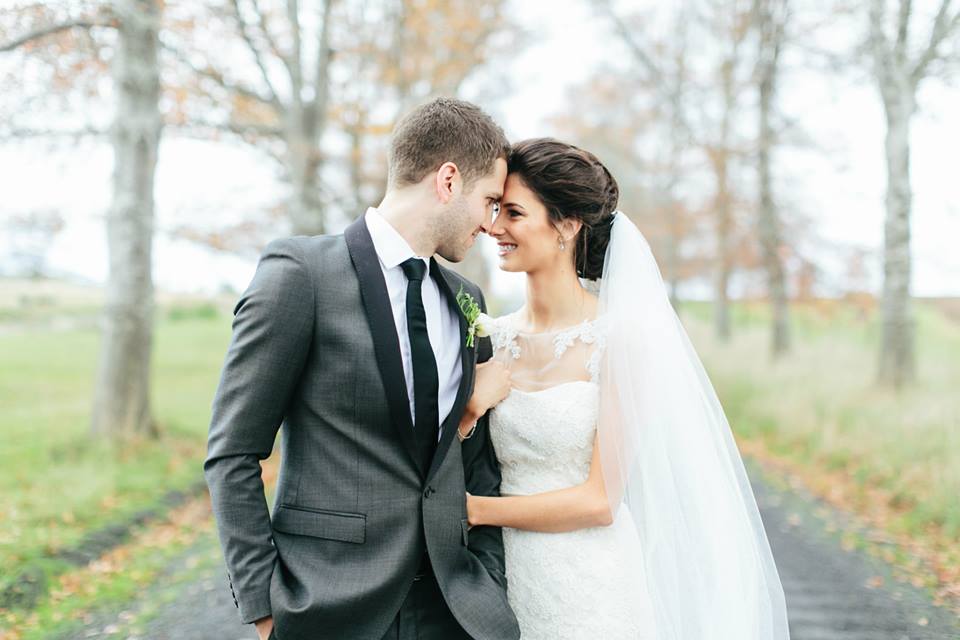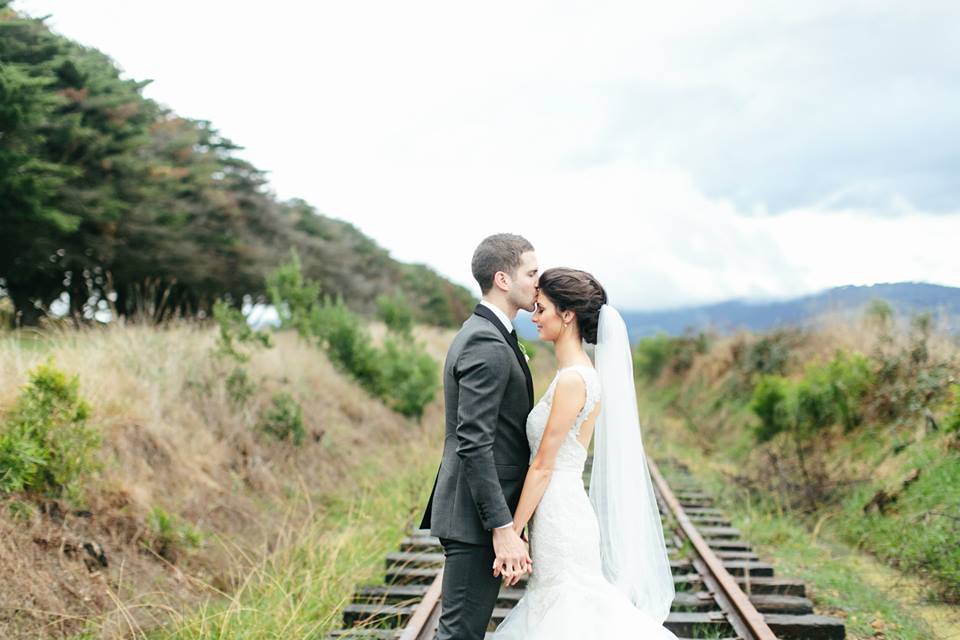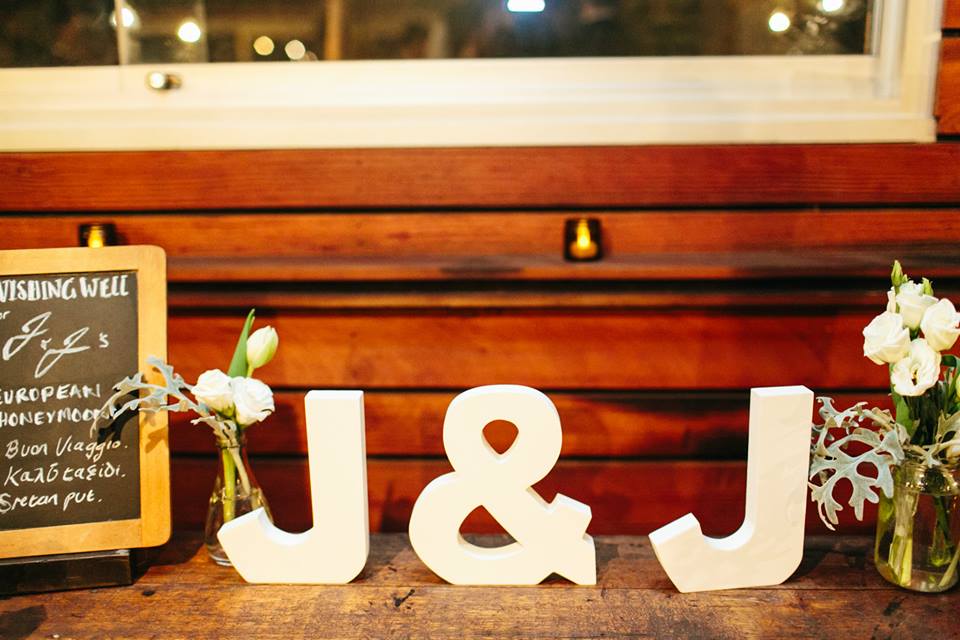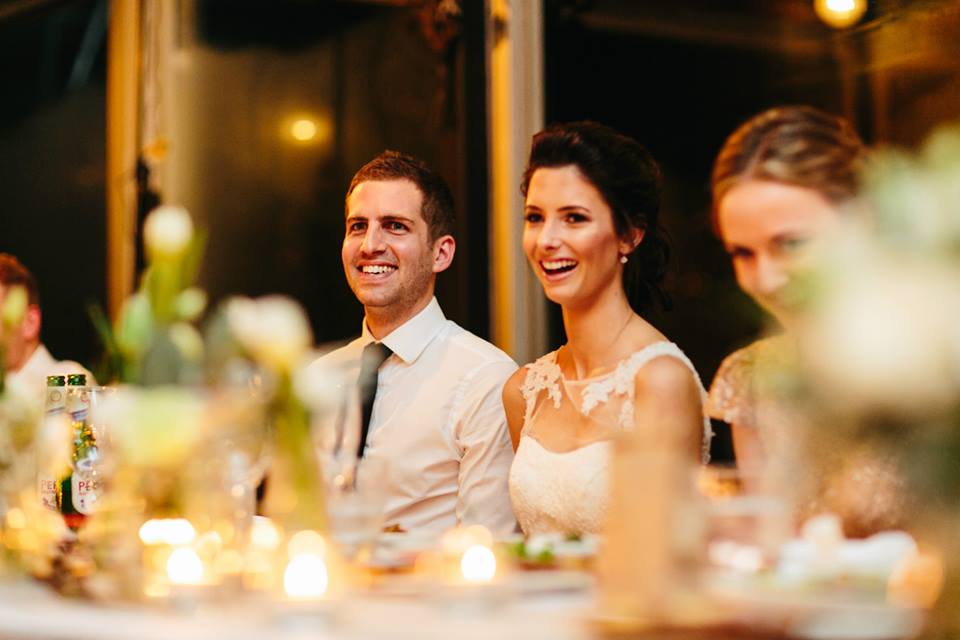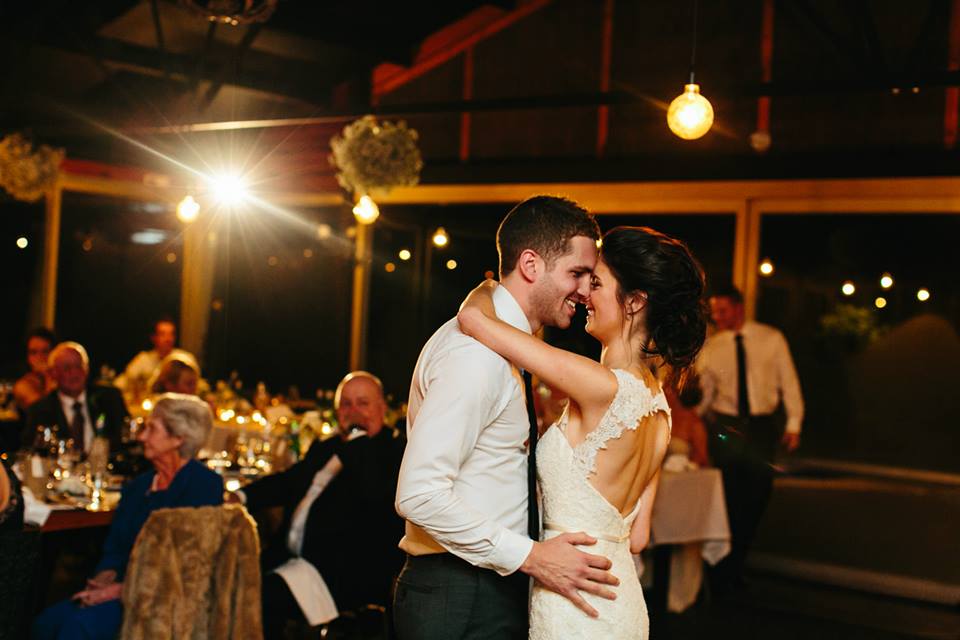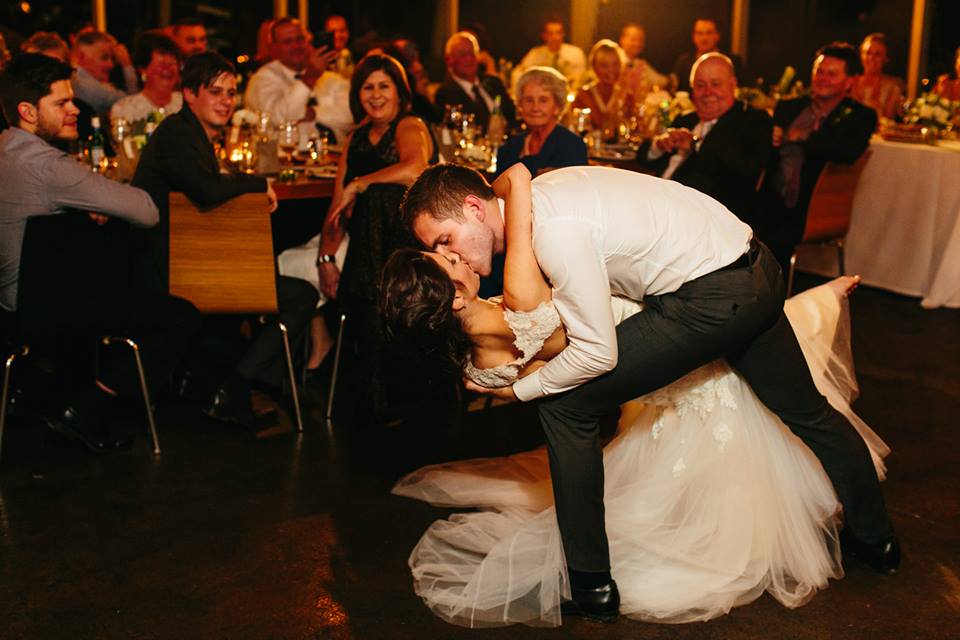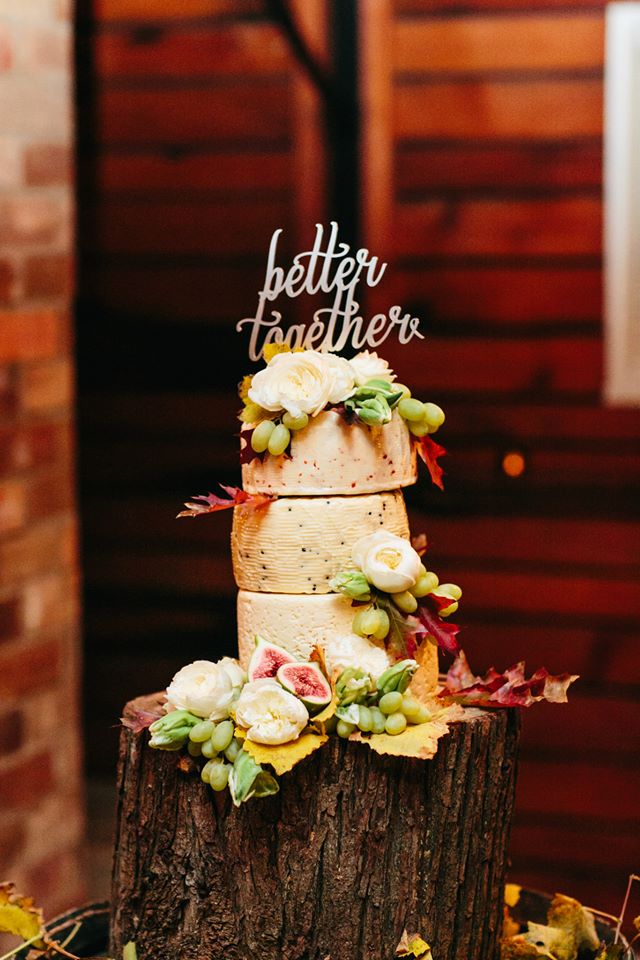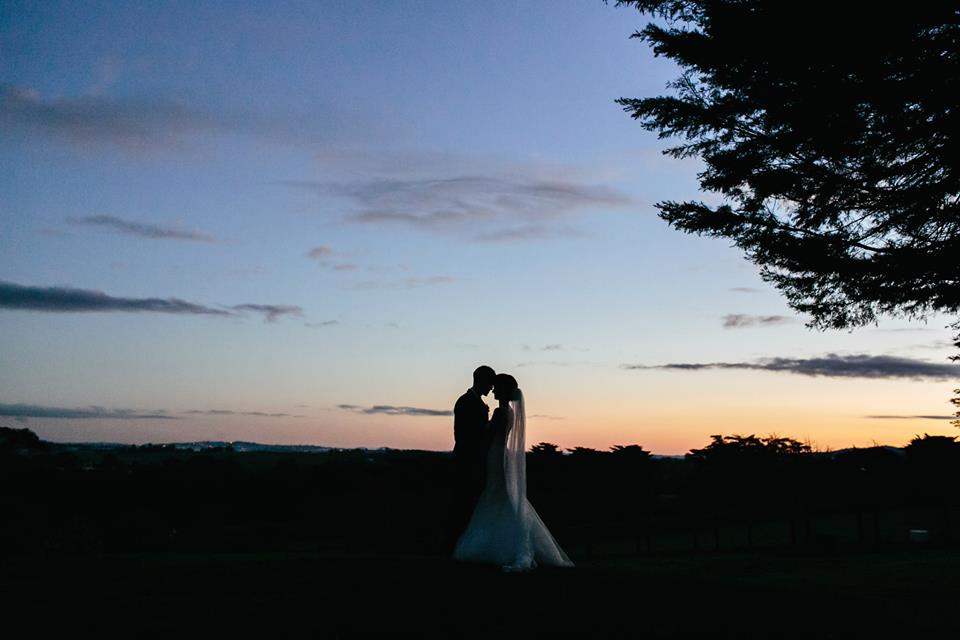 Check out the video by the talented team at Humdrum Films
Jade & Josh | 10th May 2014
Celebrant: Meriki Comito
Venue: Zonzo | Train Trak Wines
Photography: Kim Cartmell @ Hello Kimbo Photography
Videography: Humdrum Films
Ceremony Music: Downtime
Flowers: Flowers of Yarra Glen
Julia & Craig's Pioneer Womens Memorial Wedding
Elegant, composed & simply beautiful, Julia waited at the top of the hill as I came to greet her before the start of her Pioneer Women's Memorial wedding. "Don't say anything nice to me or I'll start crying again!" she warned me, but as she made her way down the aisle to Regina Spektor's "Real Love", it was Craig's turn to shed a small silent tear as he saw his bride for the first time.
In the sun drenched courtyard of the Pioneer Womens Memorial gardens, Craig promised his "Boo" to share in her dreams and build a home filled with learning, laughter & light, after which Julia declared that she "will look with joy down the path of our tomorrows, knowing we will walk it together side by side, hand in hand and heart to heart."
A stylish drink station in a shady corner of the garden provided ample refreshment for guests as they celebrated with the happy newlyweds after the ceremony.
A big thank you to the fabulous Shaun Guest Photography for allowing me to share his images!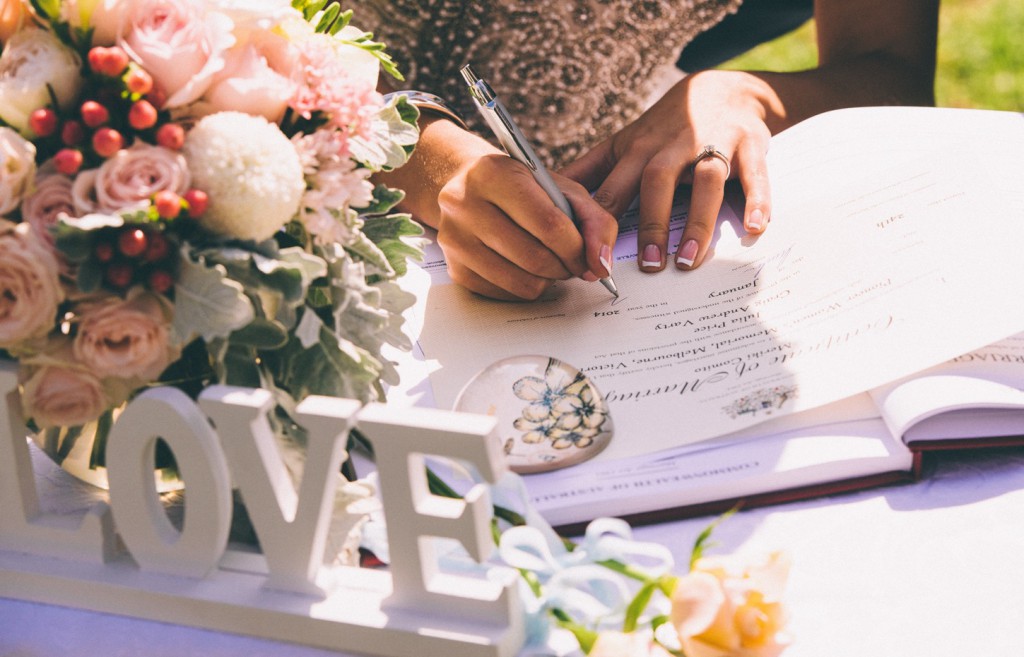 Julia & Craig | 24th January 2014
Celebrant: Meriki Comito
Venue: Pioneer Women's Memorial Garden
Photography: Shaun Guest Photography
Bridal Gown: Collette Dinnigan
Flowers: Zoe Webb