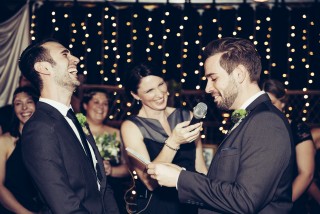 Woo hoo!! Same Sex marriages are now legally recognised within Australia!
All couples, regardless of gender, now have the right to legally marry!
If you are a same sex couple who married in a legal ceremony in another country, that marriage will now be recognised in Australia!
Marriage Equality Passes/The Project
I had already conducted many commitment ceremonies prior to the updated laws, and was thrilled to then catch up with some of those couples again to sign all the paperwork and declare them legally married!
I am a huge supporter of Marriage Equality and will welcome any wedding enquiries wholeheartedly.
Please see my Weddings tab for more information or contact me with any questions!