Kate + Lars' Chateau Doré Wedding
Kate and Lars' first meeting in Spain was one of those real 'sliding door' moments in life, when Kate stopped in Spain at the beginning of a 12 month world trip to join a Spanish language class, and met Lars a few days into her extended stay.
Kate thought Lars looked like a school boy swinging on the back of his chair in the Library, and Lars thought the same thing about Kate after spotting her strolling through the streets with her cute little backpack on! But when they were both invited to join a mutual friend for lunch, they hit it off immediately, and Kate cancelled her other travel plans to spend as much time in Spain with Lars as possible.
Six weeks later, Kate was obliged to continue on her world tour, but both she and Lars knew that their time together was so much more than just a summer romance, and Kate made arrangements to meet Lars on his home ground in Hamburg on December 12th 2009 – six years exactly before they married at the beautiful Chateau Doré in country Victoria.
As family & friends gathered from as far as Germany, Kate & Lars's ADORABLE baby boy Sebastian arrived dressed in the cutest traditional 'Lederhosen' to the absolute delight of every guest, staff member, photographer & celebrant present!!
Grateful for my mother's Austrian heritage, I was thrilled to be able to welcome Lar's family in their mother tongue as well as incorporate a few German words into the ceremony itself!
Kate said that she loved Lars's "genuine & pure love of life and that he sees the very best in every person he meets", and Lars said that Kate "makes everything you do, feel & experience together absolutely amazing".
After exchanging rings with a mixture of both German & English vows, Kate & Lars shared one of the most passionate first kisses that I have ever seen to the loudest of cheers!
And one of my favourite industry pros, Alli Oughtred, was there to capture it all xx
Kate + Lars | 12.12.2015
Celebrant: Meriki Comito
Ceremony & Reception Location: Chateau Dore
Photography: Alli Oughtred Wedding Photography
Flowers: The Eternal Vase
Stephen & Leigh's Colourful Winery Wedding
When Stephen first laid eyes on Leigh at a friend's BBQ about four years ago, he thought she was way out of his league, but went on to impress her with his polite nature and perfect manners, so the pair soon struck up a friendship, bonding over a mutual love of movies, cocktails, 'phat' beats and the great outdoors.
They both grew to love the unconditional love they both provided the other with, as well as the freedom of being able to be completely who they truly were. It was fun, and comfortable, and felt so right, that marriage had definitely become an option for the future.
It was during a two-week road trip through New Zealand that Stephen entertained the idea of a perfect proposal, but after waiting for that perfect moment to present itself, it became apparent that he was struggling to keep his big secret, and after three failed attempts to work up the courage, finally asked Leigh to marry him on the final night of their adventure.
It may have been a huge source of anxiety for Stephen, but according to Leigh, it was private, and personal, and absolutely perfect.
The beautiful Mandala Wines in the Yarra Valley was the location in which Stephen & Leigh chose to become husband and wife. In a stunning lace Marianna Hardwick gown, Leigh quietly declared to her handsome groom that "you love me even when I don't love myself" (before quoting Beyonce!), after which Stephen told Leigh "your beaming smile can brighten my darkest days, and your beautiful laugh brings me more happiness than anything."
It was an absolute pleasure to share this moment with Stephen & Leigh and I hope they achieve all their dreams of travelling the world together, starting a family of their own and enjoying all the adventures that life will bring x
A huge shout out to the super talented Zosia from Aparat Photography for these stunning images!!
Stephen & Leigh | 16.04.2016
Celebrant: Meriki Comito
Ceremony & Reception Location: Mandala Wines
Photography: Aparat Photography
Ceremony Arch & Bunting: Created by the clever Groom!
Bridal Gown: Marianna Hardwick
Bridesmaids Dresses: Rodeo Show
Flowergirl Dress: H&M
Groom's Attire: Joe Black
Bouquet's, Boutonniere's and Flower Crown: Debbie O'Neill
Cake & Bomboniere: The Bride's own creations
Sharmaine & David's Luminare Wedding
When I asked David and Sharmaine what marriage meant to them, they recited a quote, found via their awesome photographer, Jonathan Ong, that struck a real chord with them. It read, "love is a friendship set on fire – a combination of everyday life and magic bundled into one. Love has the unique ability to transform the webs and pillars of everyday life into silk and gold. It is more than a feeling or emotion, concept or theory; it is a being."
 After all the traditional Chinese customs in the morning, I was waiting with David on the rooftop deck at Luminare, when admitted that he was very much looking forward to seeing Sharmaine make her way down the aisle, and I'm certain that she most definitely exceeded his expectations as she stepped into the sunshine, absolutely exquisite in Anna Campbell.
When David and Sharmaine first met at University about 8 years ago, David recalled his first impressions of Sharmaine as being that she was very small…but very pretty! And Sharmaine admitted that she loves the fact that David is tall enough to reach all the things that she can't!
All jokes aside, David & Sharmaine also share an incredible connection and found themselves wanting to share all the important moments in their lives quite early in their relationship, eventually leading to David's amazing mid-air proposal.
Sharmaine said that she loves how well she & David understand one another and that he is so open minded, with  the endearing quality of being both patient and impatient all at the same time.
And David said that Sharmaine is caring and compassionate and absolutely beautiful, inside and out, and loves that she supports him 100% in any decision he makes, always offering encouragement in any endeavour he decides to embark on.
Incorporating a hand fasting ritual to provide a visual representation of their commitment,  Sharmaine & David's hands were bound with silver & white ribbons to represent purity, peace, creativity & inspiration, before they shared their first kiss as husband & wife to the absolute joy of all their family & friends.
These exquisite images by Jonathan Ong captured every ounce of this couples' outer AND inner beauty and the absolute pure love they both radiated & elicited. What an absolute pleasure it was to declare them husband & wife! xx
Sharmaine & David | 27.12.2014
Celebrant: Meriki Comito
Ceremony & Reception Location: Luminare
Styling & Florals: Tori Allen Events
Bridal Gown: Anna Campbell
Photography: Jonathan Ong
Videography: The White Tree
Ceremony Music: The White Tree
Sarah & Tysons's Amazing Rustic Wedding
Sarah & Tyson met whilst they were working as extras on a Bollywood movie set and clicked immediately, but spent their first few dates as self-appointed wing men when Sarah's sister & Tyson's brother developed an interest in one another. A fabulous friendship soon developed into something more serious, with Tyson & Sarah deciding to take the next step into becoming an official couple after a highly entertaining Super Mario Cart challenge!
After his impressive Canadian Rocky Mountains proposal, Tyson stood before Sarah on their wedding day and declared "As soon as we met I knew it was something I had never felt before, as if I had known you my entire life", after Sarah, composed and absolutely exquisite in a Jane Hill gown, named Tyson as "the most generous, loving and captivating person I know".
Wonderful readings from Tyson & Sarah's sister's provided a warmth and joy that only comes from loving members of the family, before the newlyweds shared their first kiss as husband & wife to whoops & cheers from their thrilled family & friends.
Amy Deluca & her team at Blakes Feast catering, together with the styling brilliance of Georgie Campbell & The Marquee People created the most amazing space on Tyson's family property for the celebration.
I hope these amazing images by dynamic duo superstars Melissa & Jerry Ghionis give you a little bit of an insight as to how incredibly beautiful this celebration was!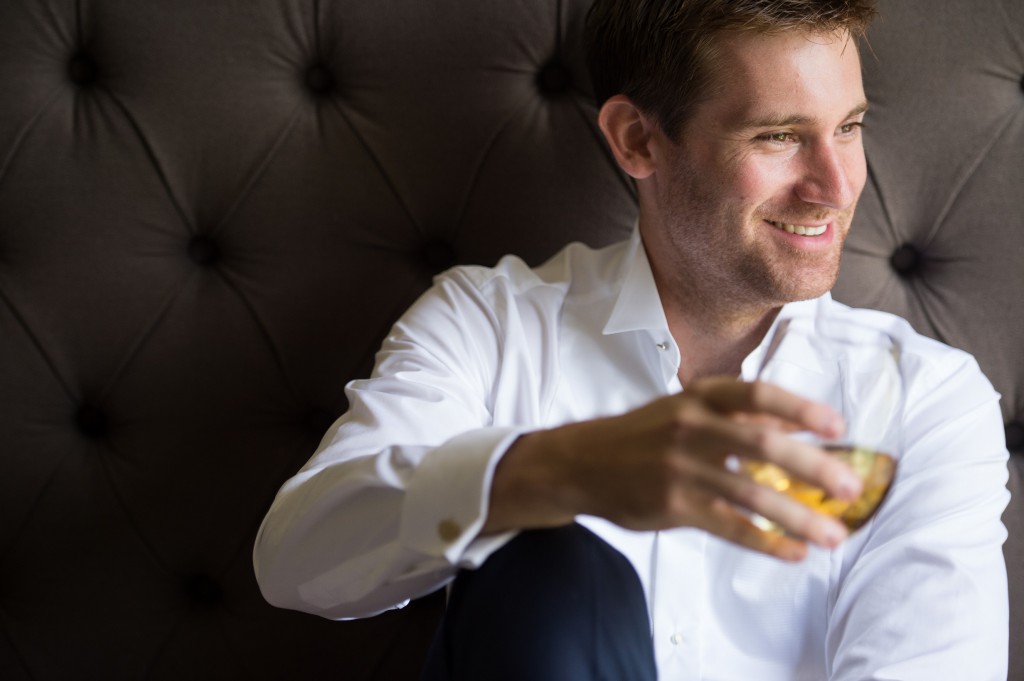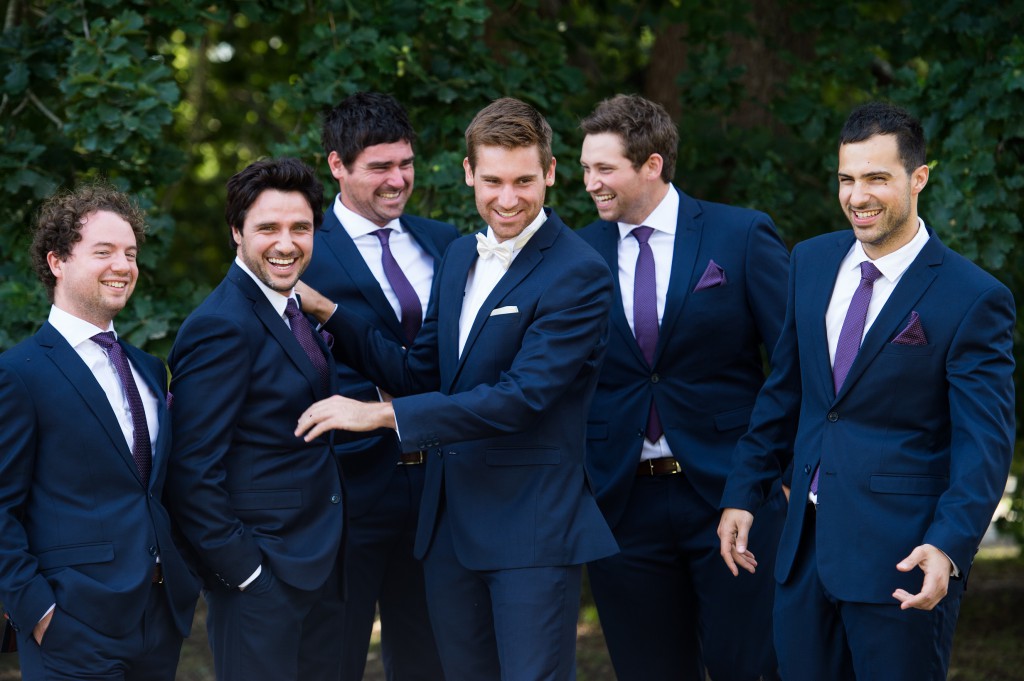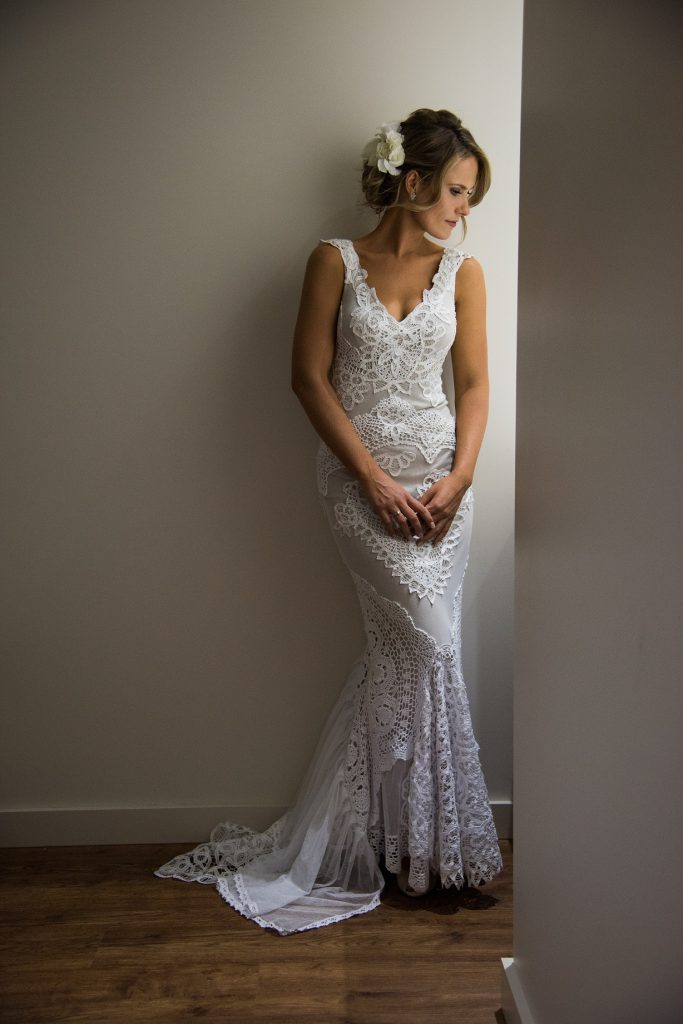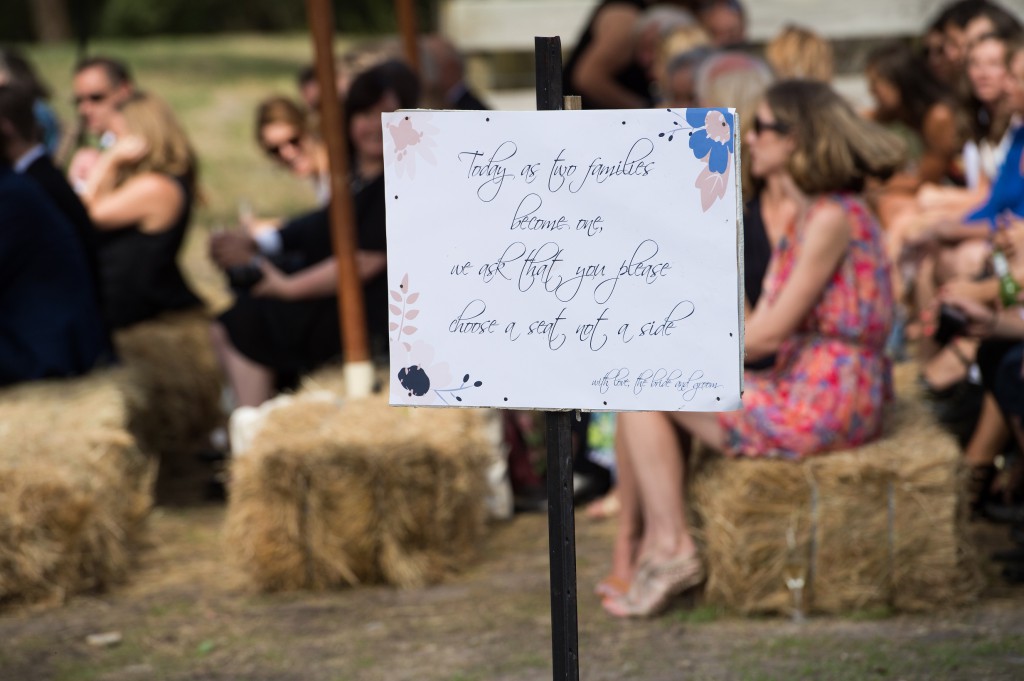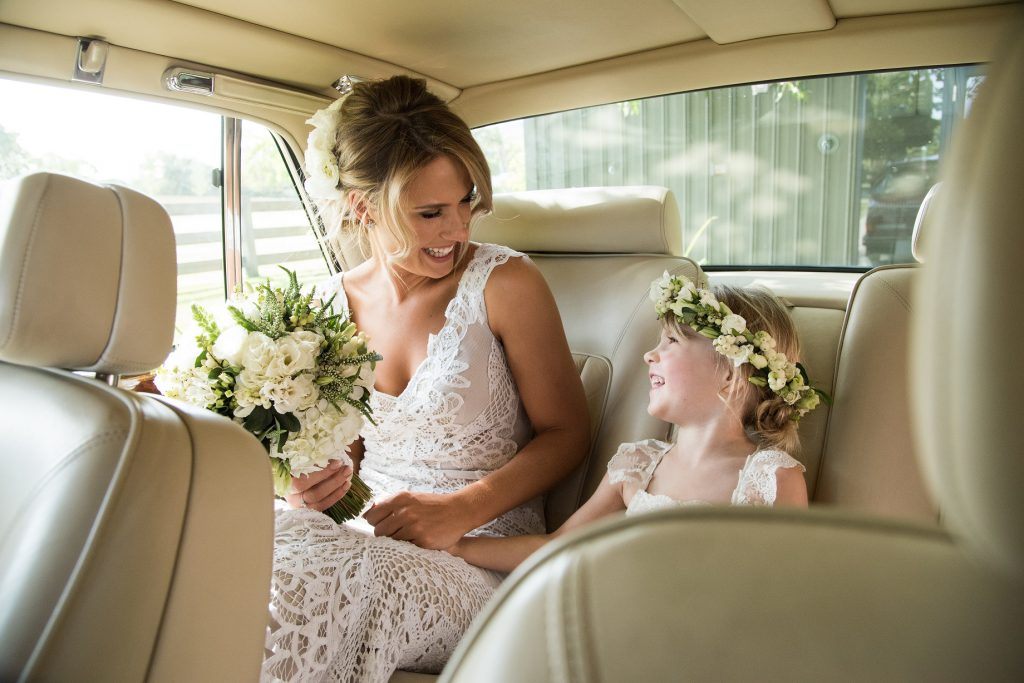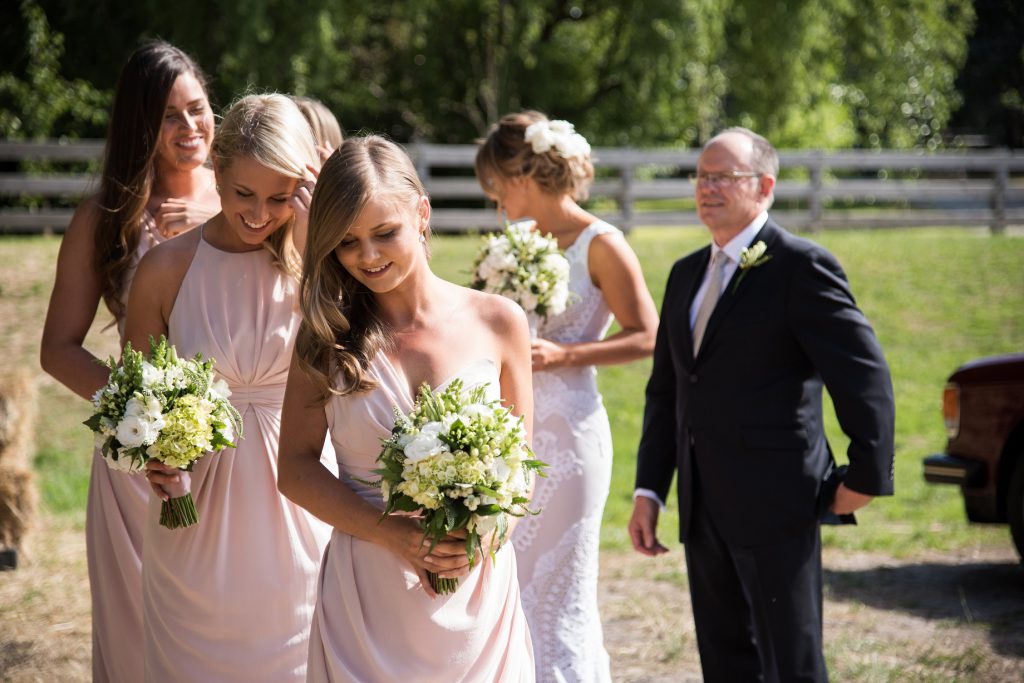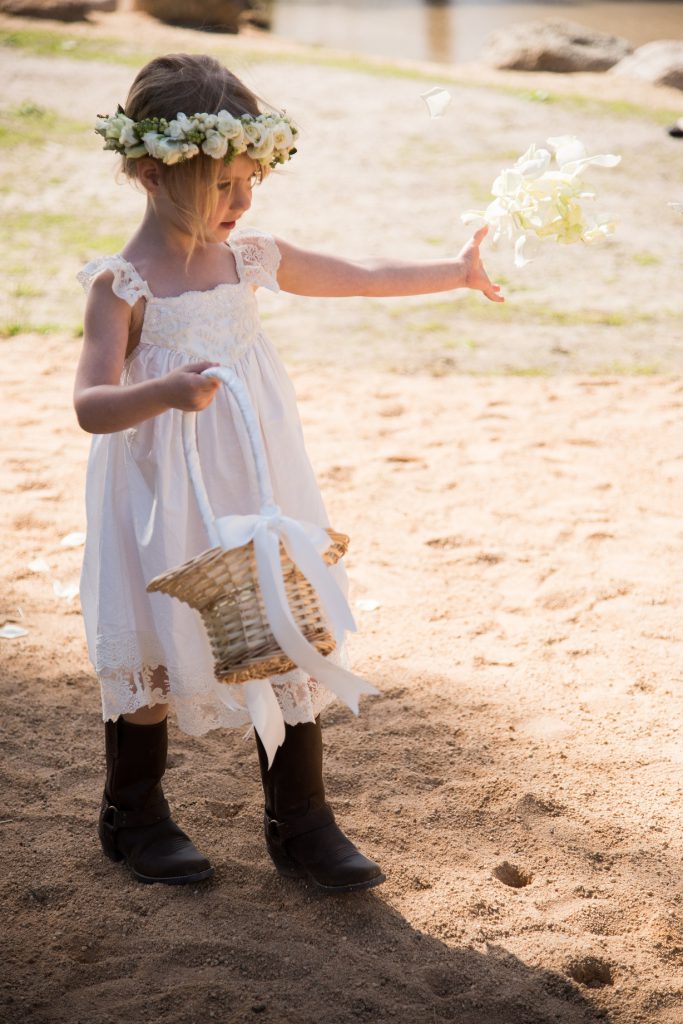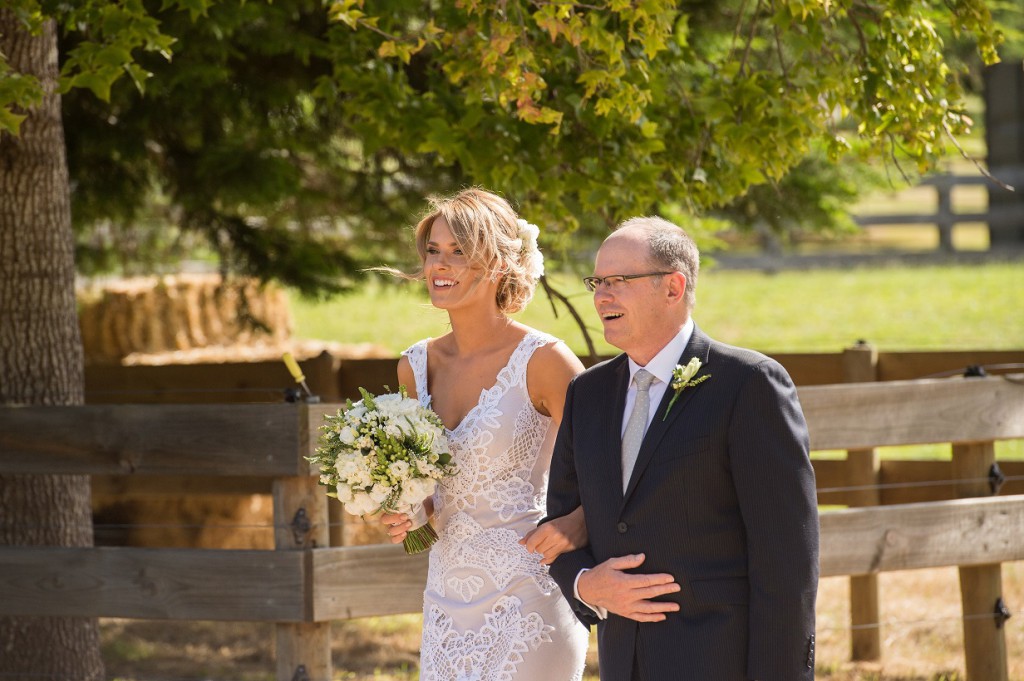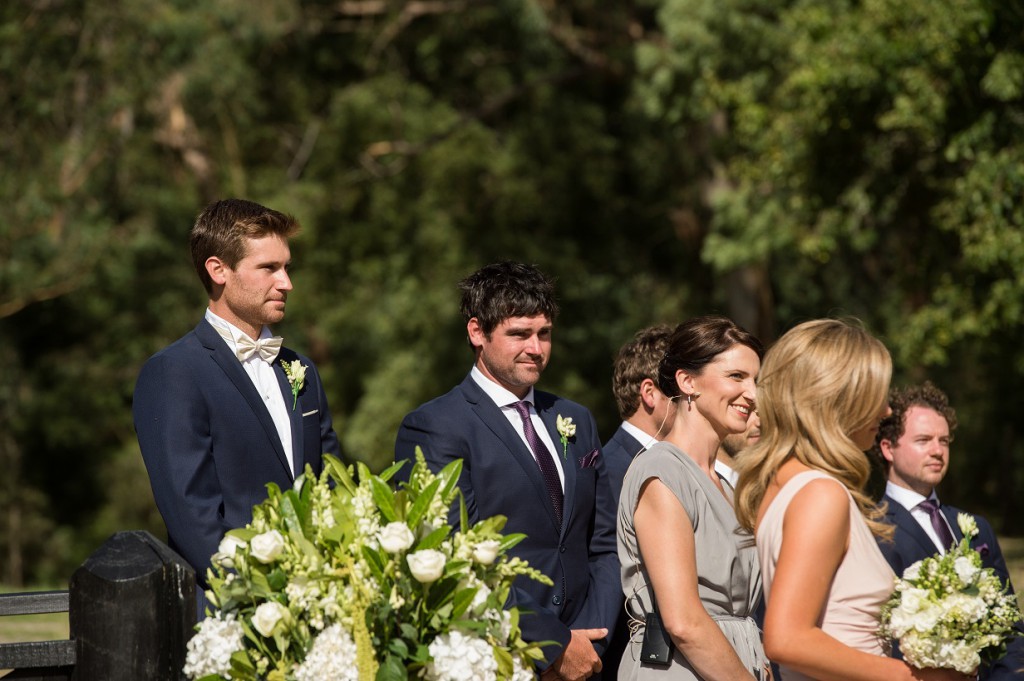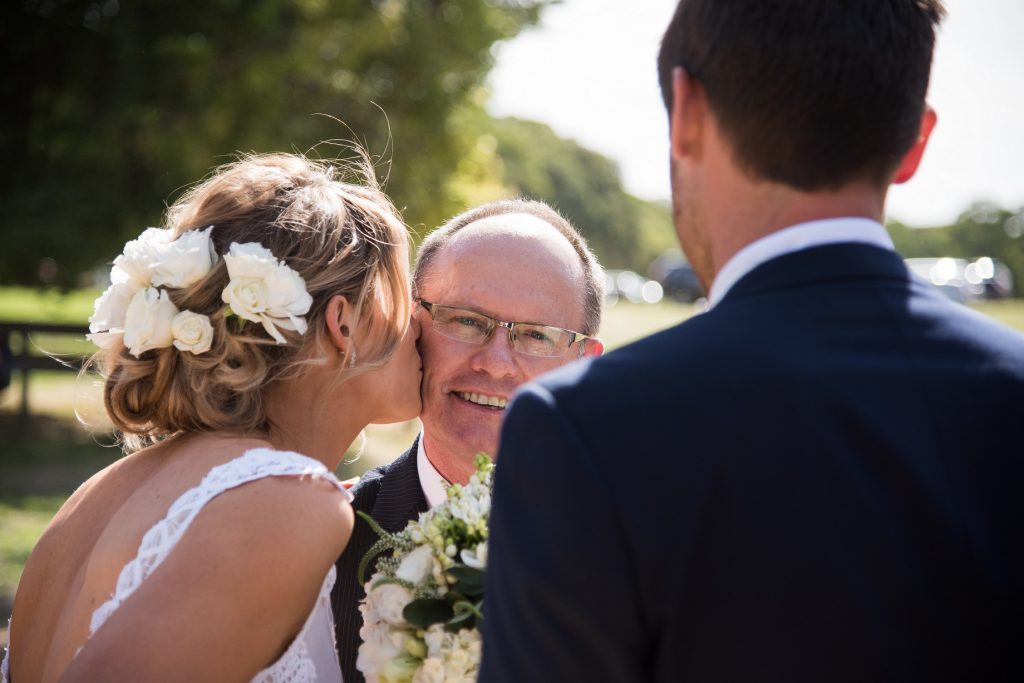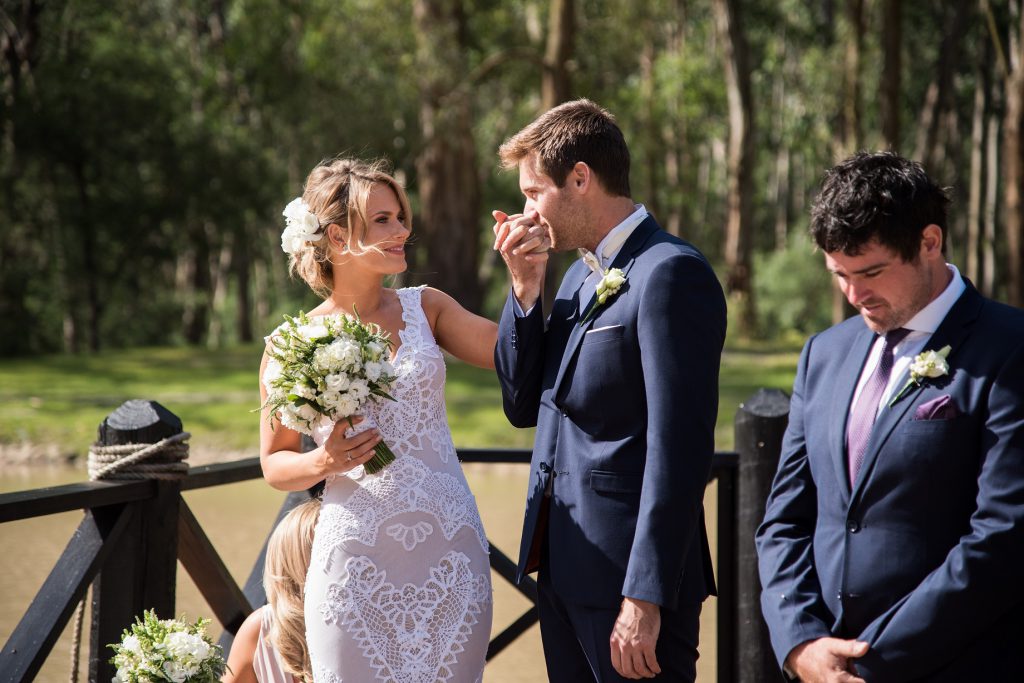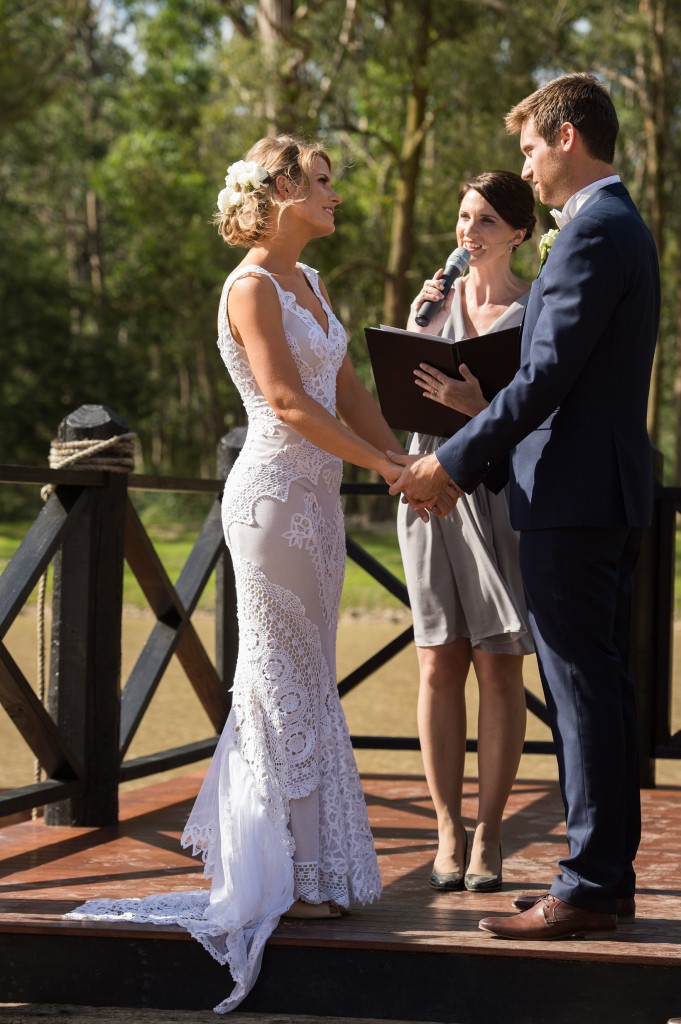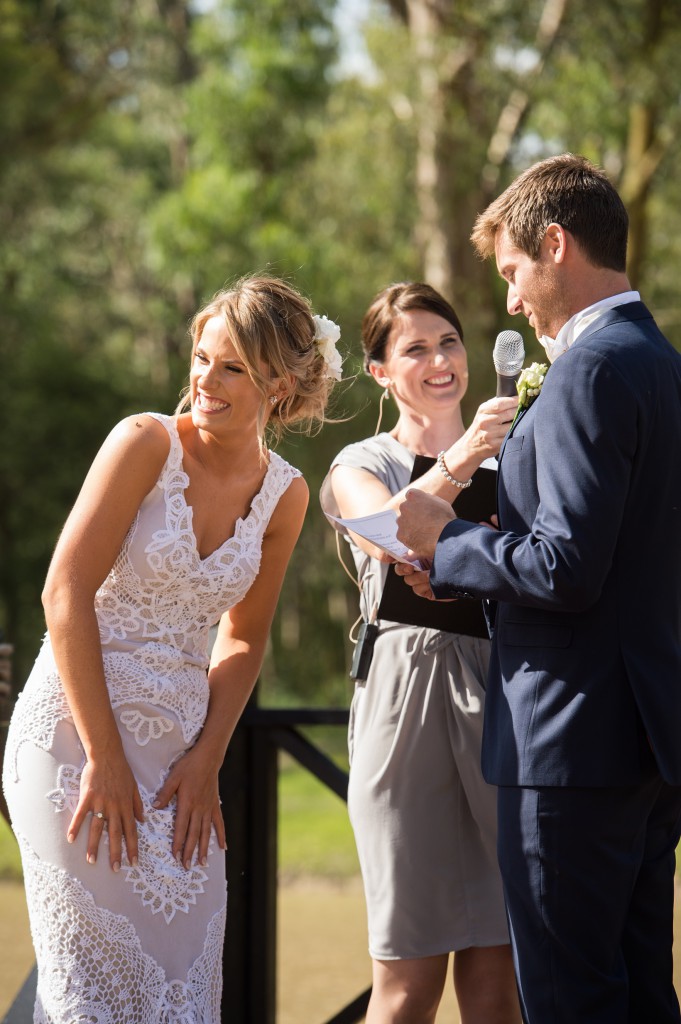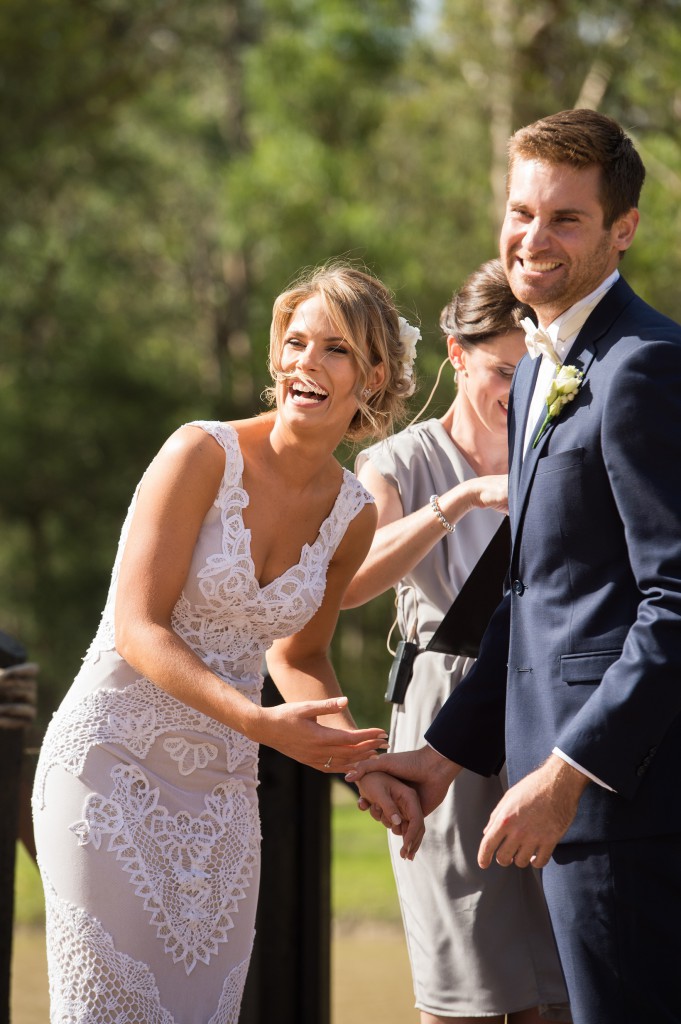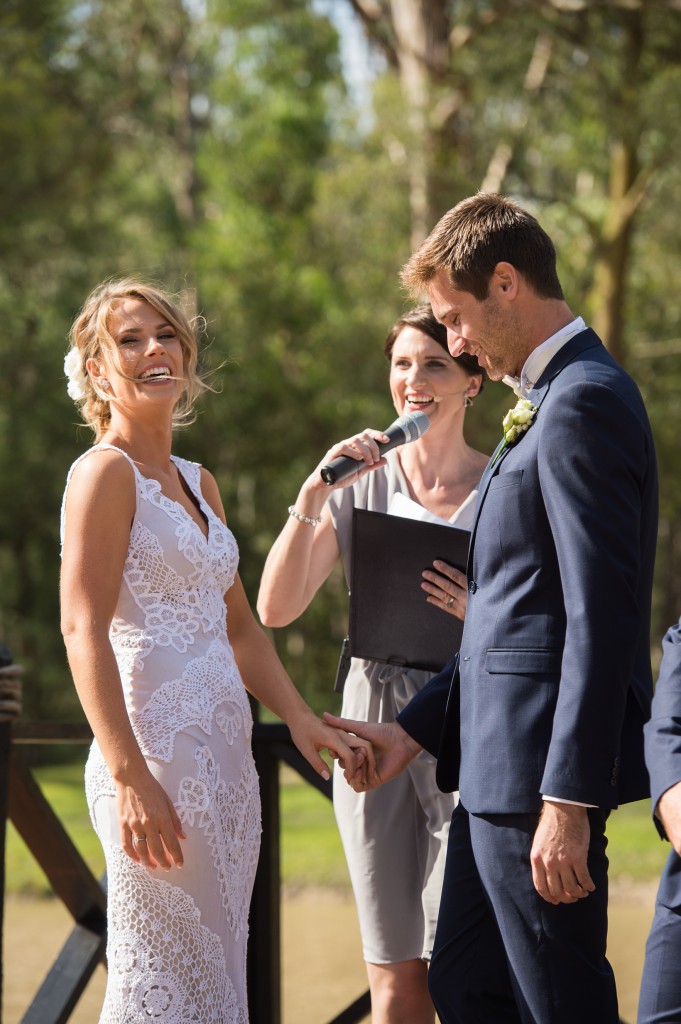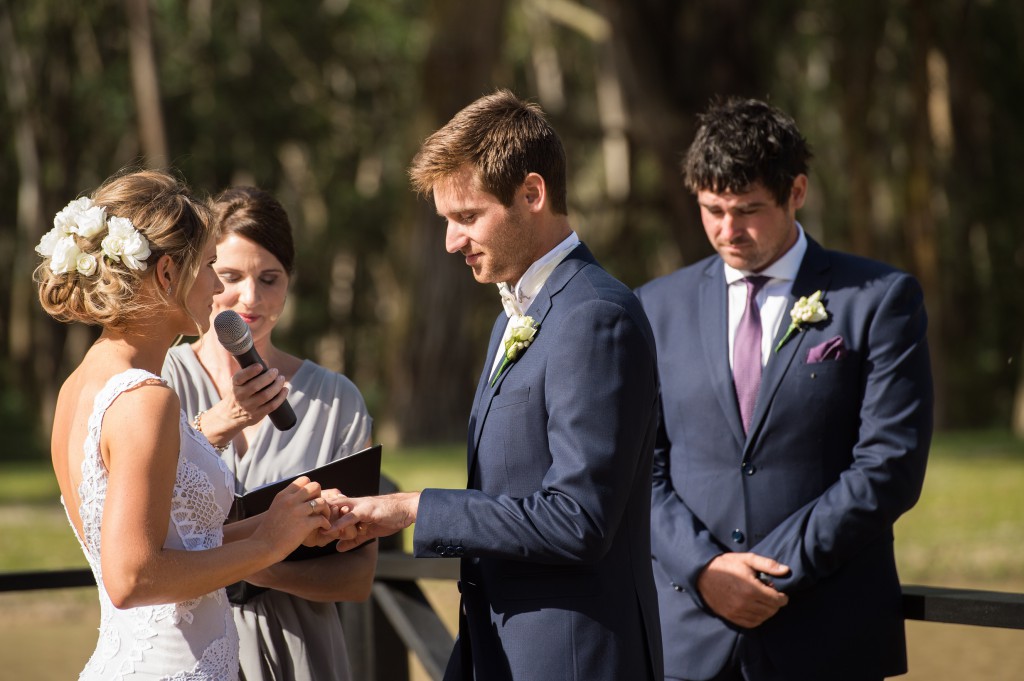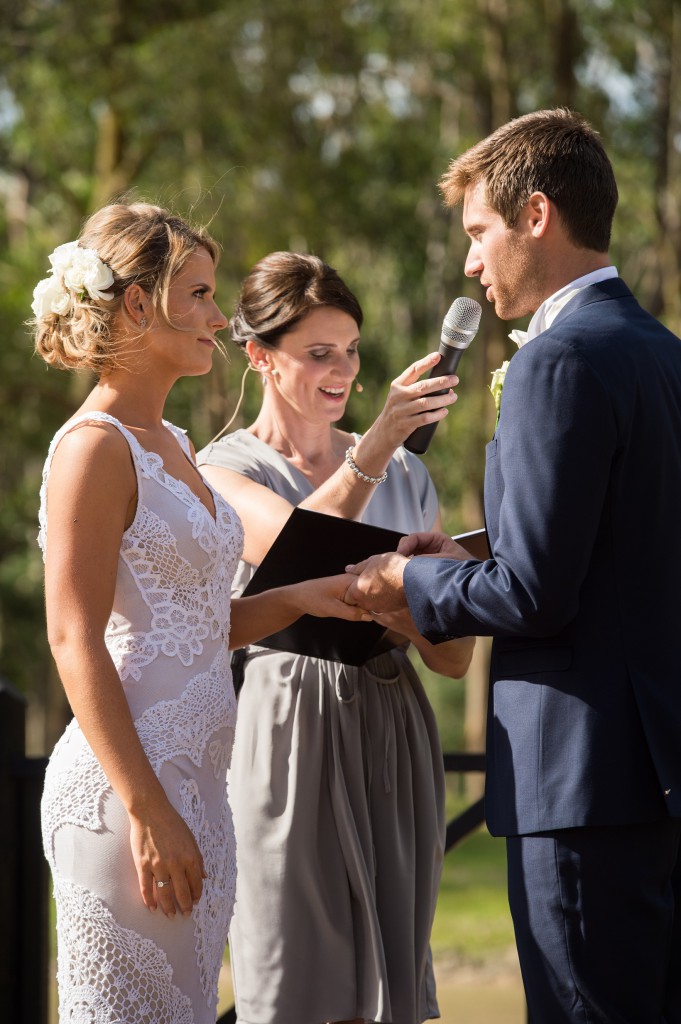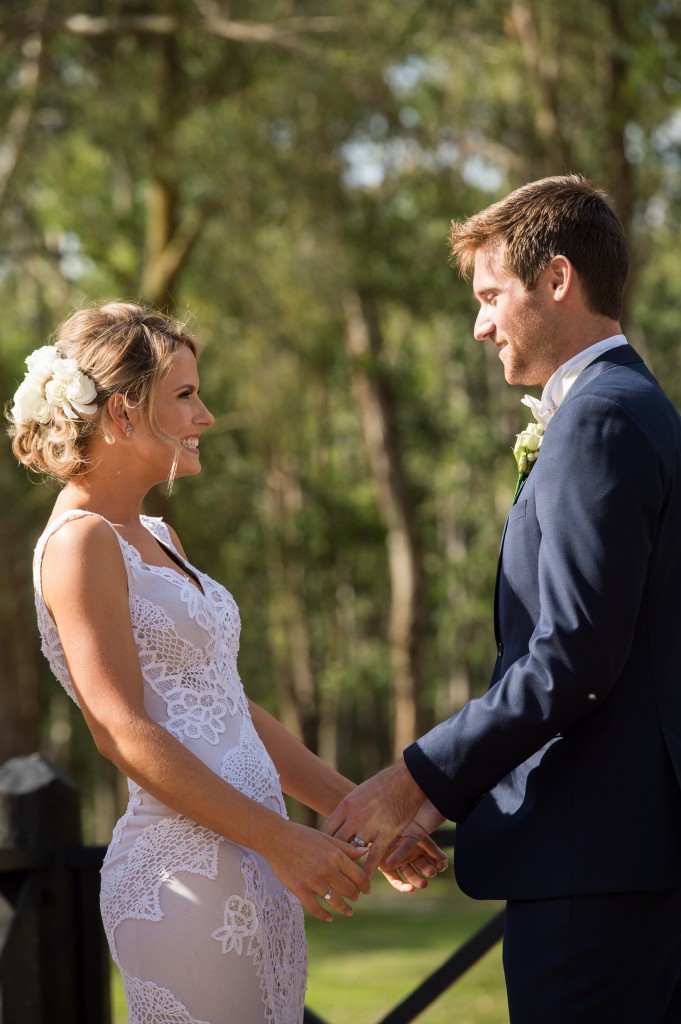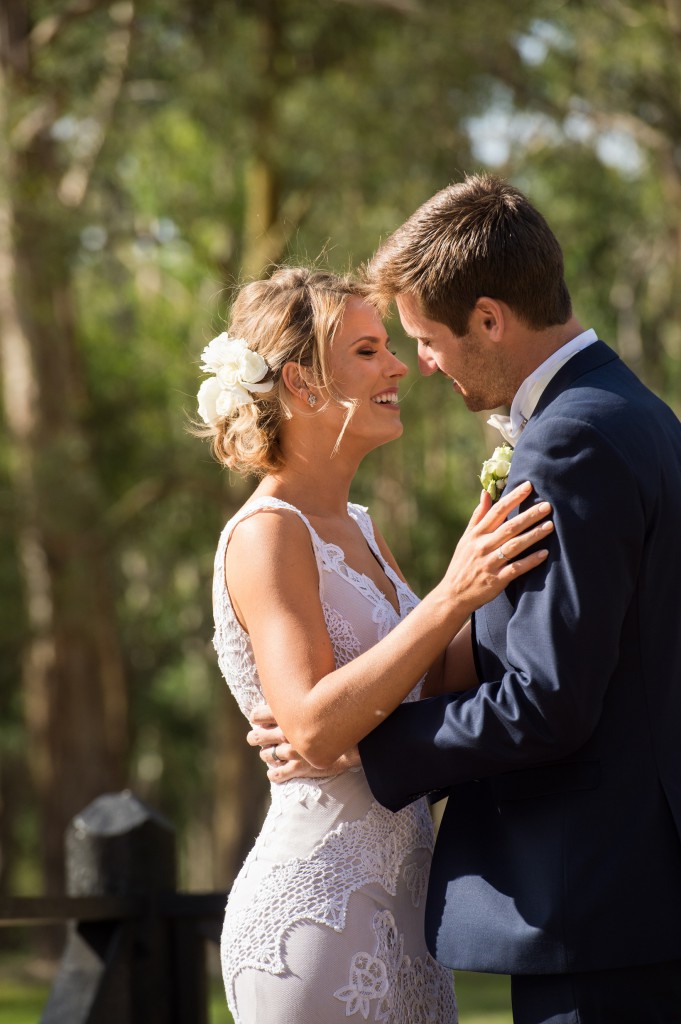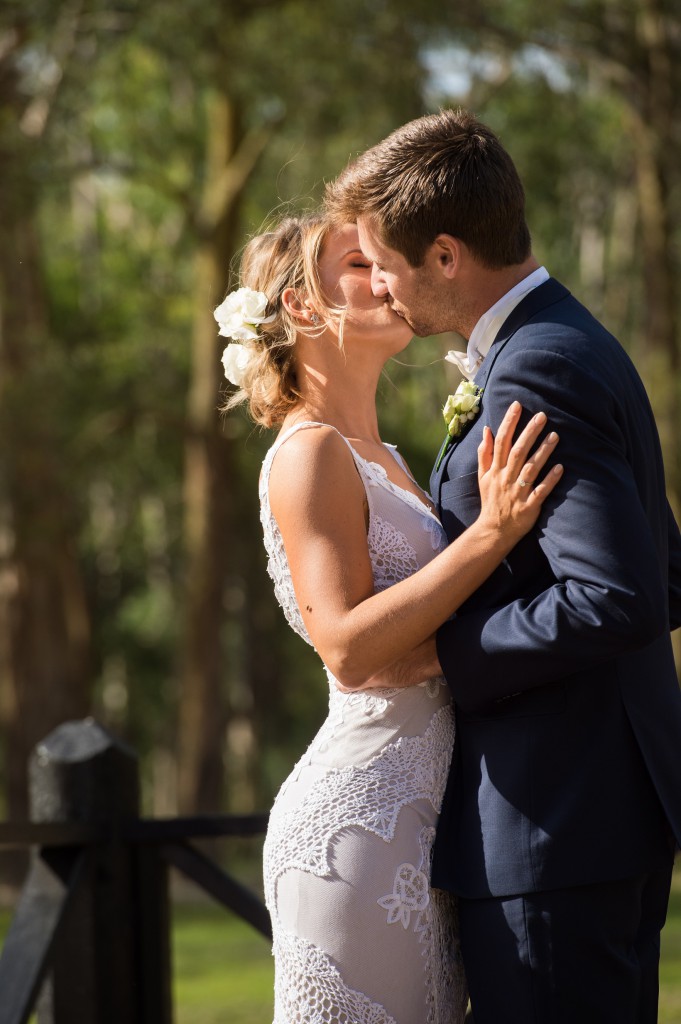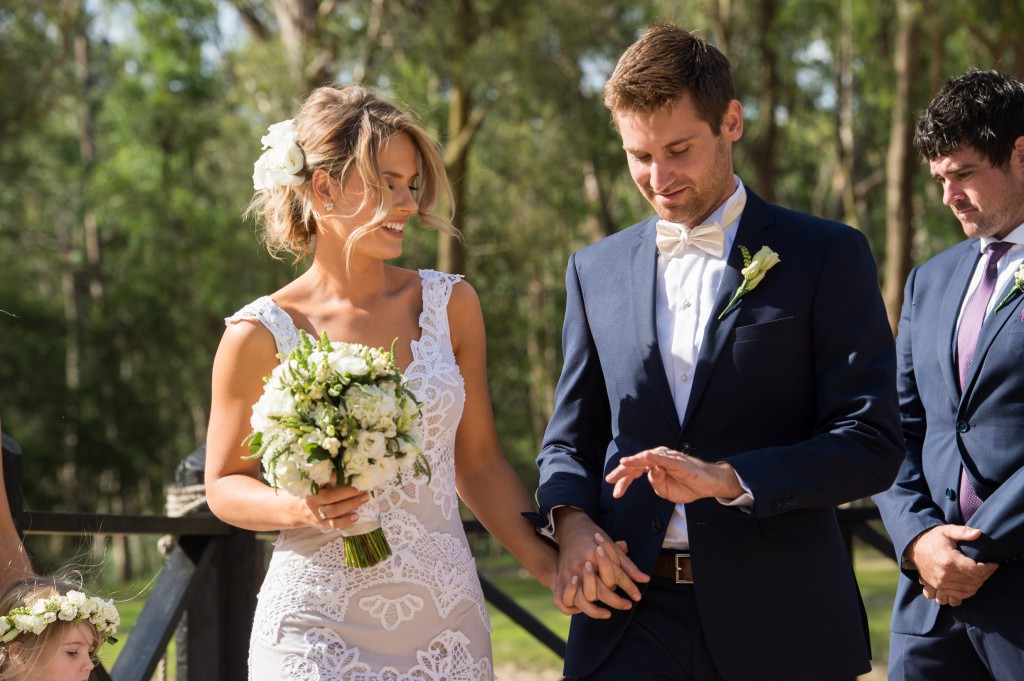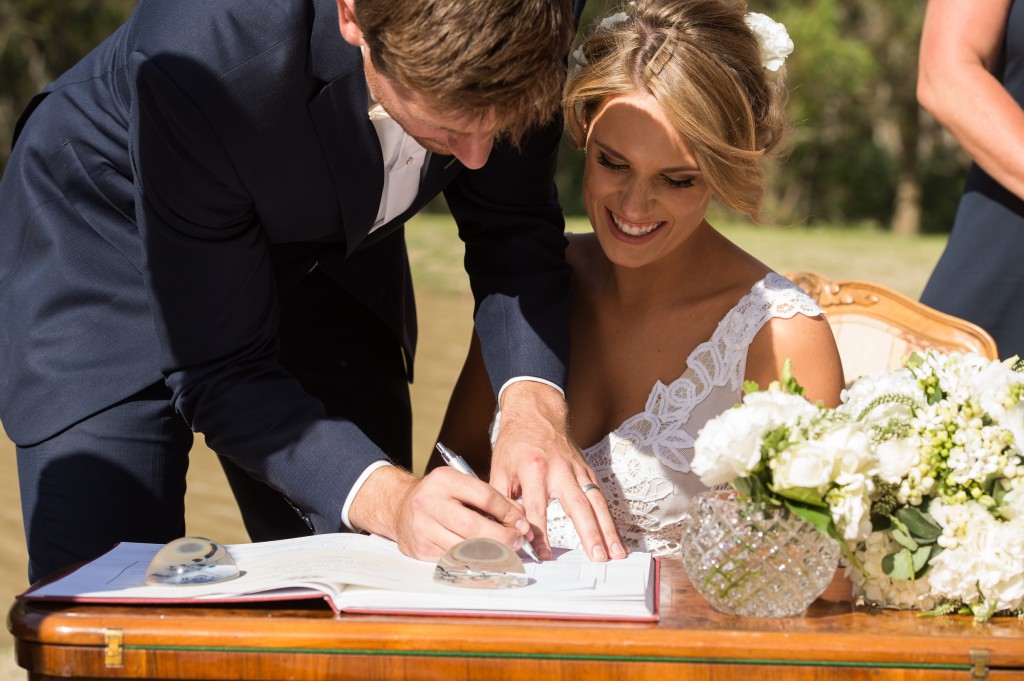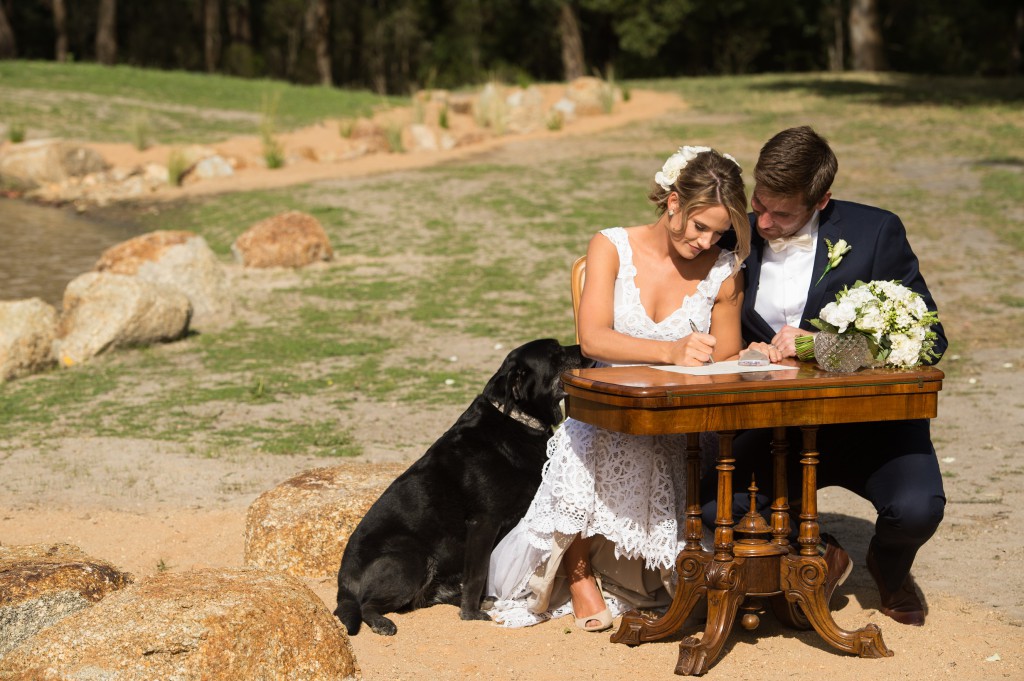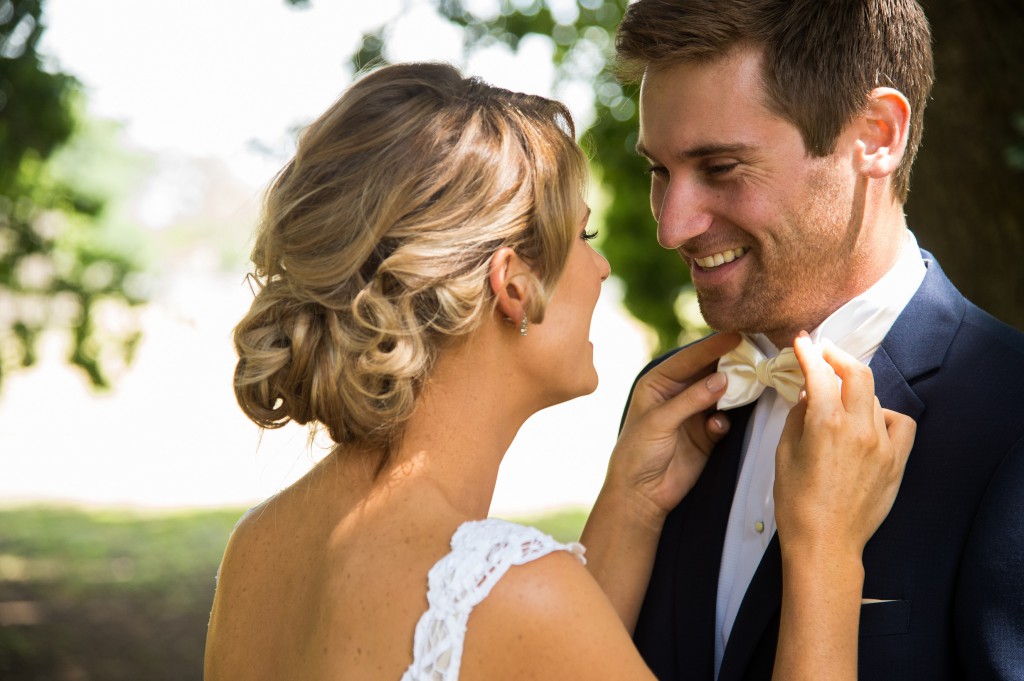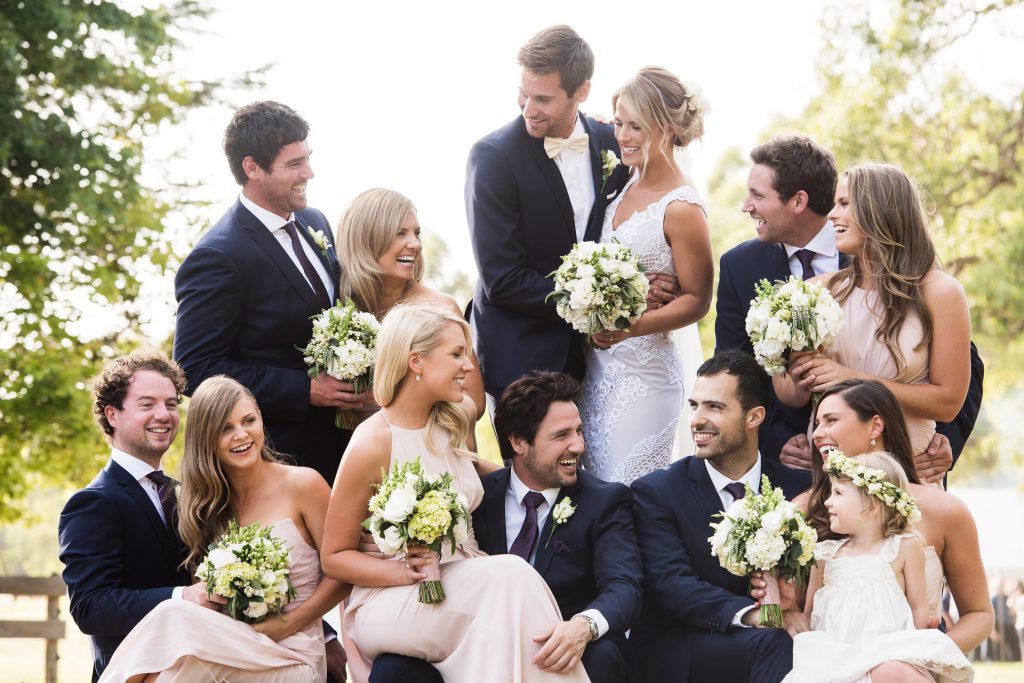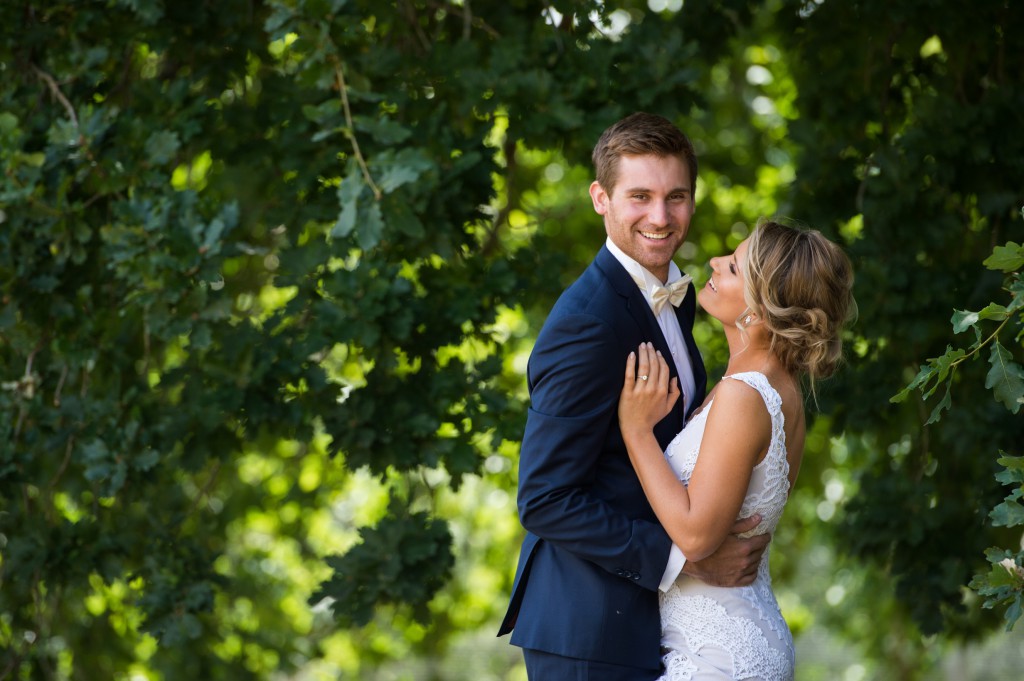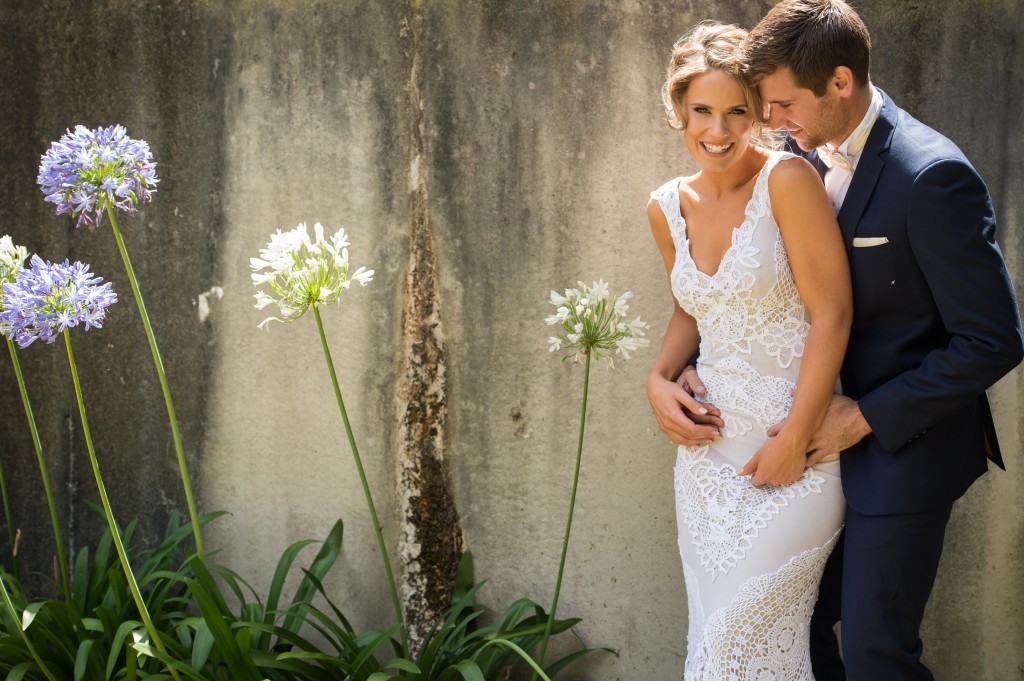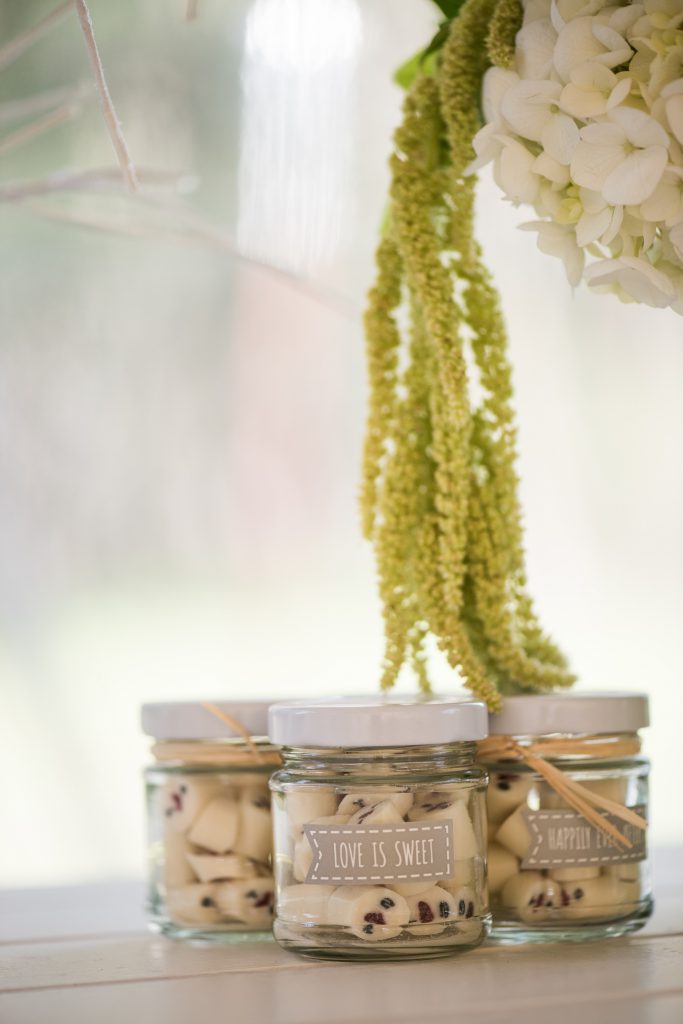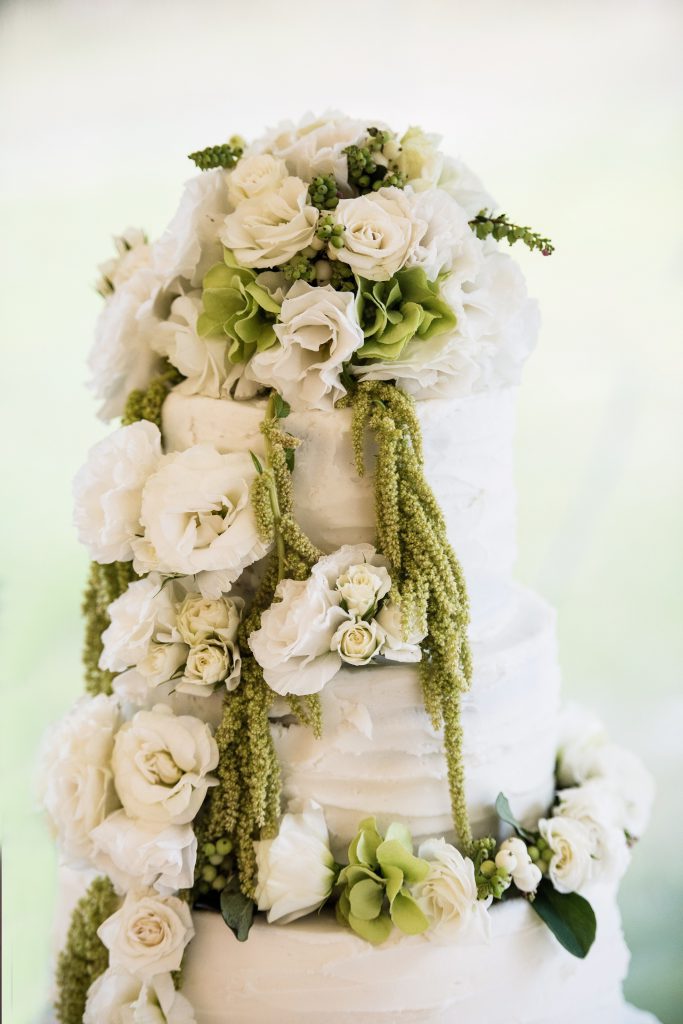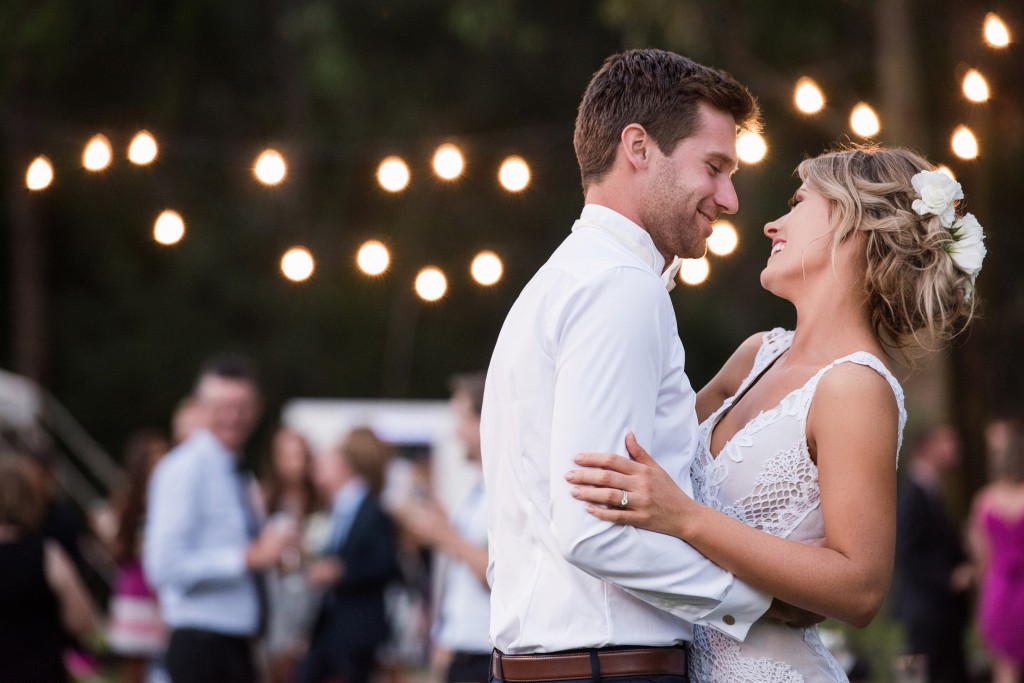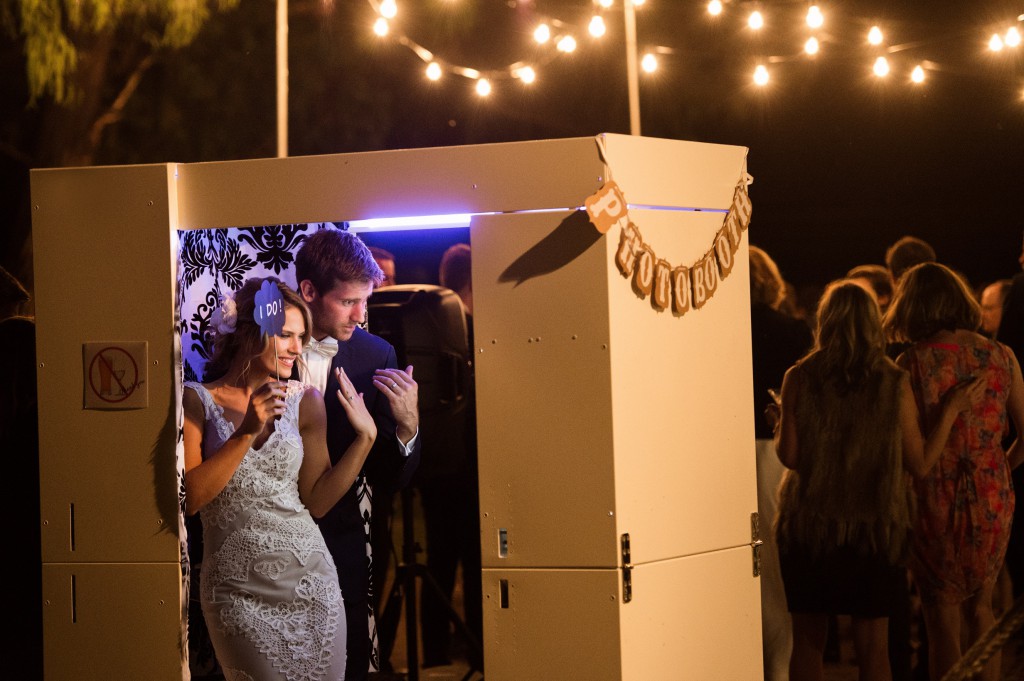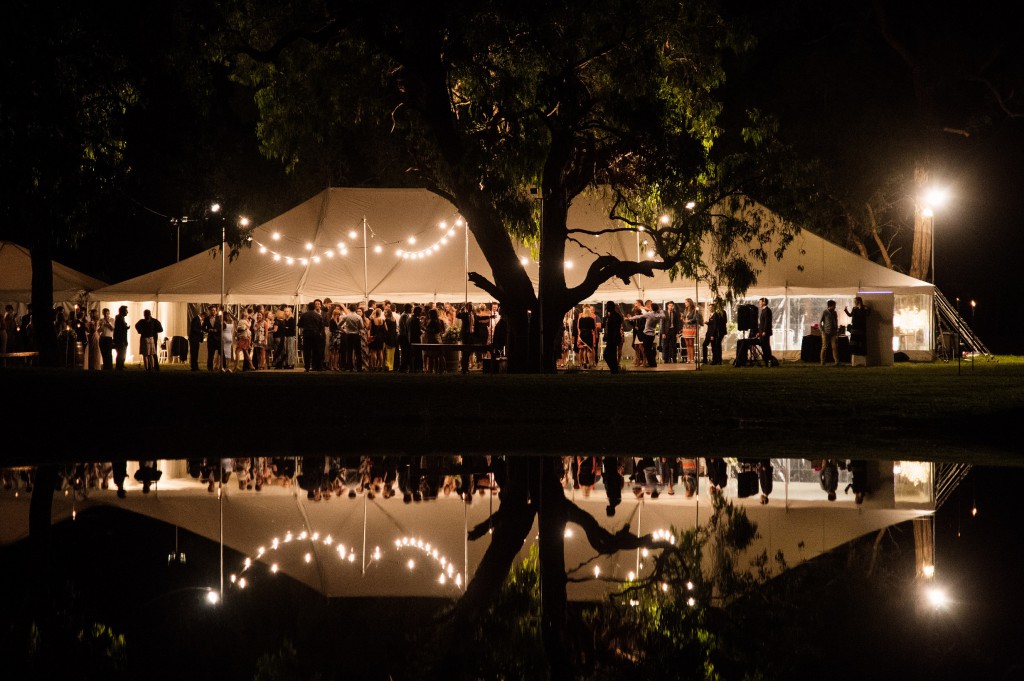 Sarah & Tyson | 17.01.2015
Celebrant: Meriki Comito
Ceremony & Reception Location: Tyson's Family Property
Photography: Melissa & Jerry Ghionis
Bridal Gown: Jane Hill
Men's Suits: Yd
Bridesmaid Dresses: Review
Catering: Blakes Feast
Florals: Georgie Campbell
Marquee: The Marquee People
Jacqui & Corey's Sorrento Wedding
Corey was introduced to Jacqui during a night out with mutual friends and after sharing some fun banter, he thought he'd impress her with his awesome dance moves.  Jacqui was immediately drawn to his sense of fun & amazing blue eyes and they ended the evening enjoying their first unofficial date together, when they went across the road for fish & chips 😉
Deciding that he needed to see her again the very next day – to ensure that she was as gorgeous as he remembered – Corey stalked Jacqui at work and was very pleased to find that she was indeed just as beautiful in the light of day! So double dates with a couple of friends ensued and two months later, they were officially a couple.
Jacqui loved how easy going Corey was, that he was so much fun to be around and that his protective nature made her feel so incredibly special, and Corey was completely enchanted by Jacqui's bubbly personality and killer smile.
Nine years later, on the sun drenched Sorrento beach overlooking the vivid blue Port Phillip Bay, Corey was completely lost for words as Jacqui's father lifted his daughter's veil revealing the spectacular smile that Corey had come to know and love so well, before Jacqui held his hand and joyfully prepared to marry her best friend.
These gorgeous images by Robyn Swallow Photography say it all xx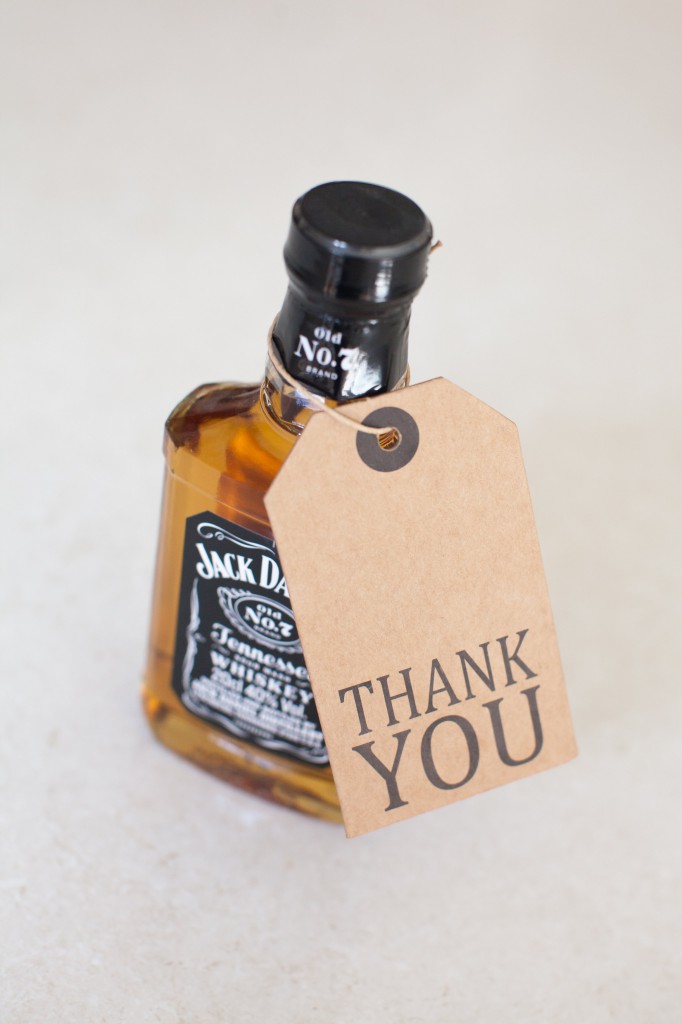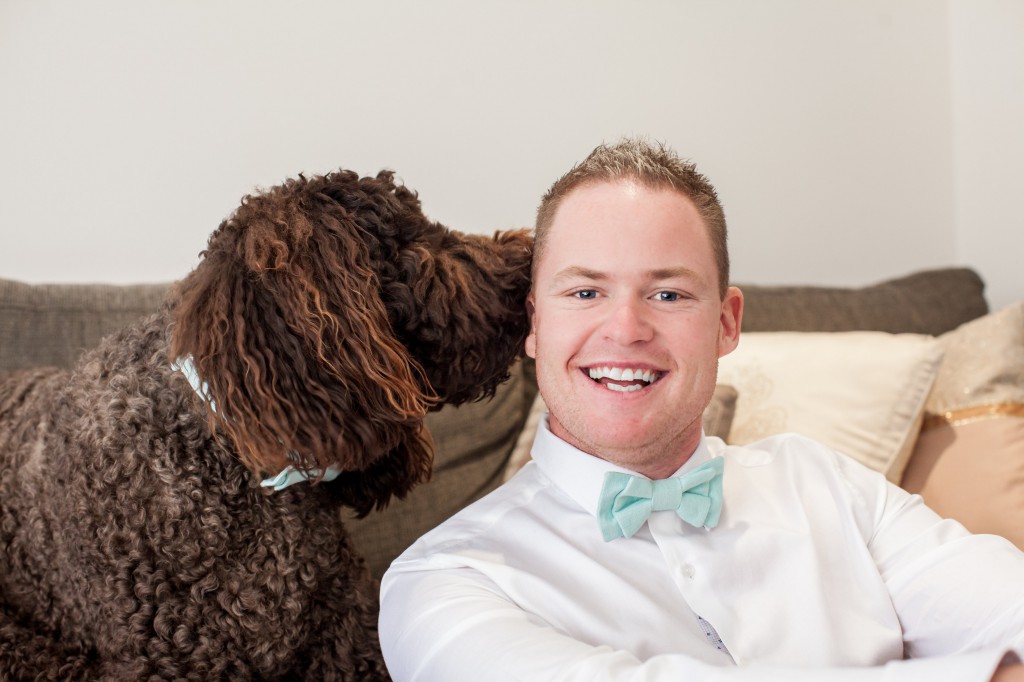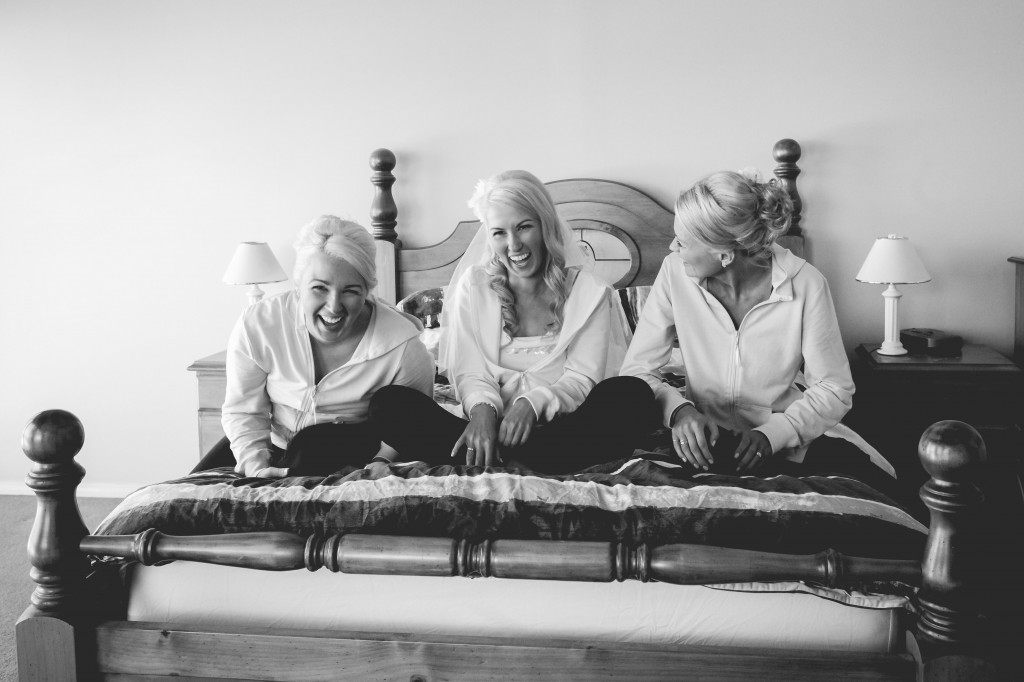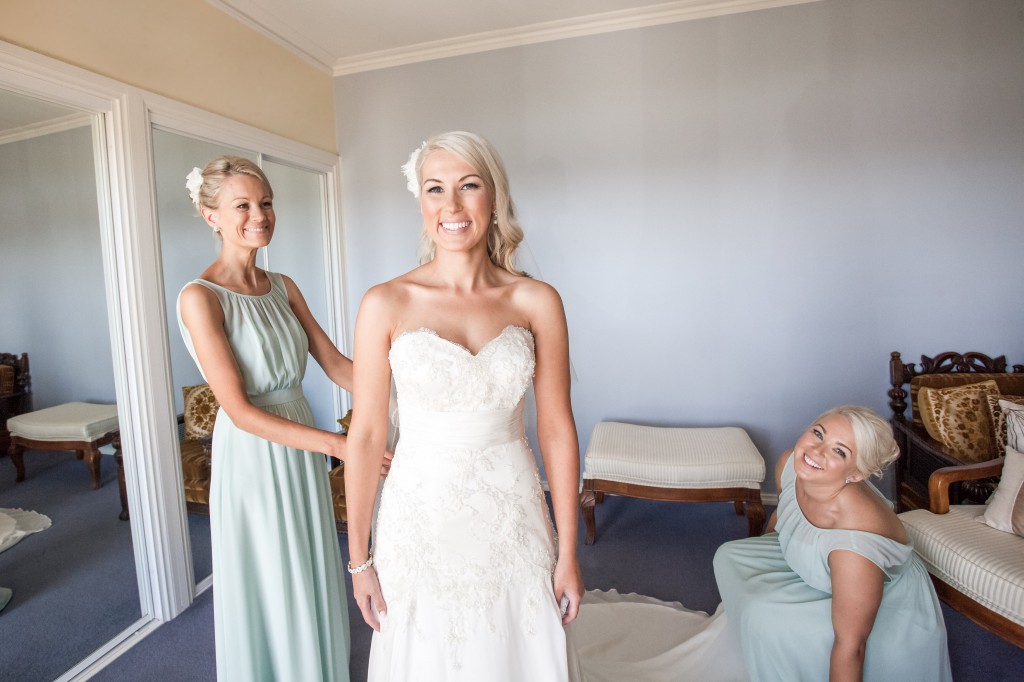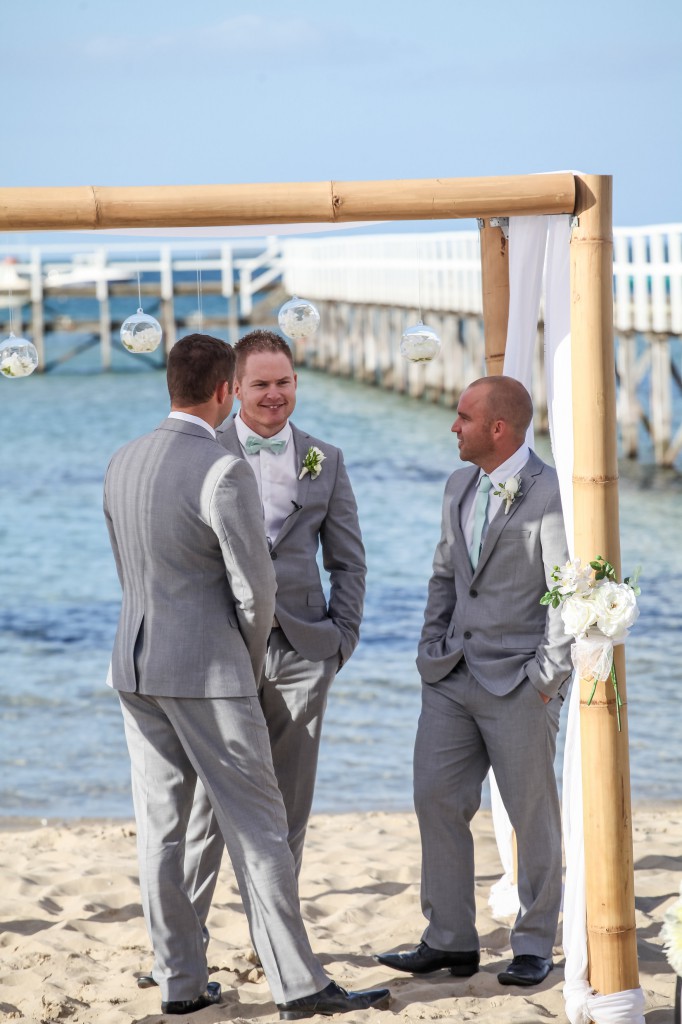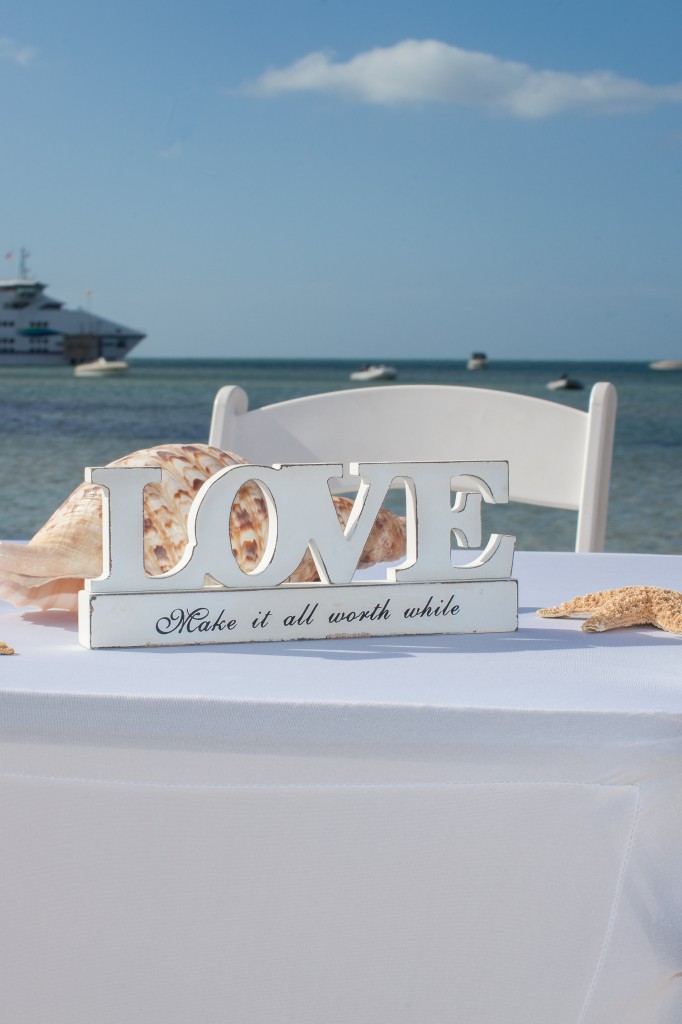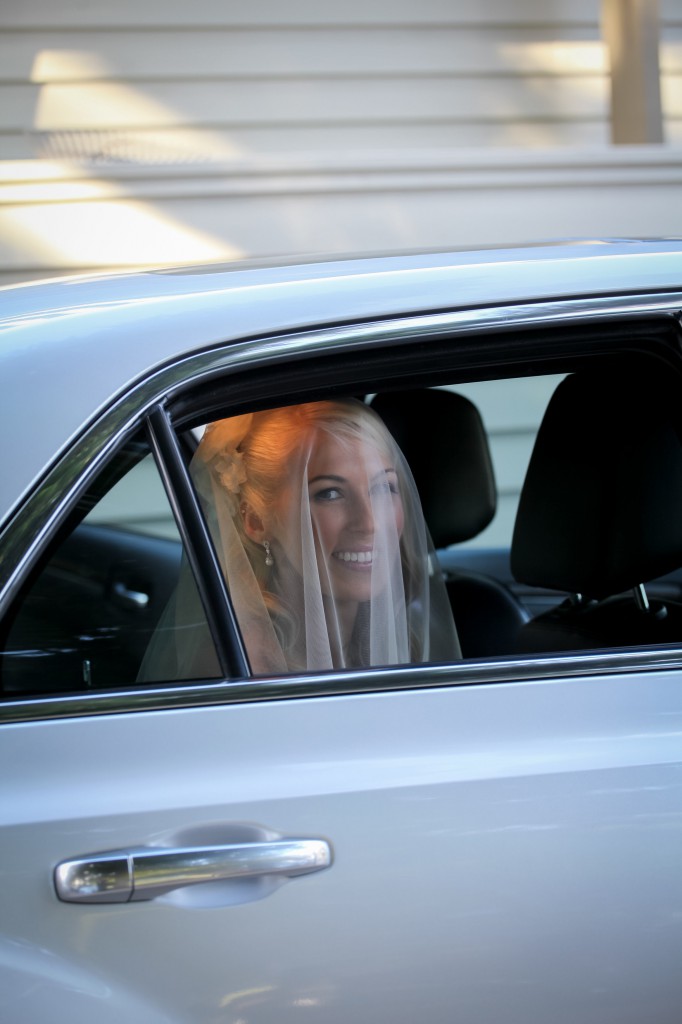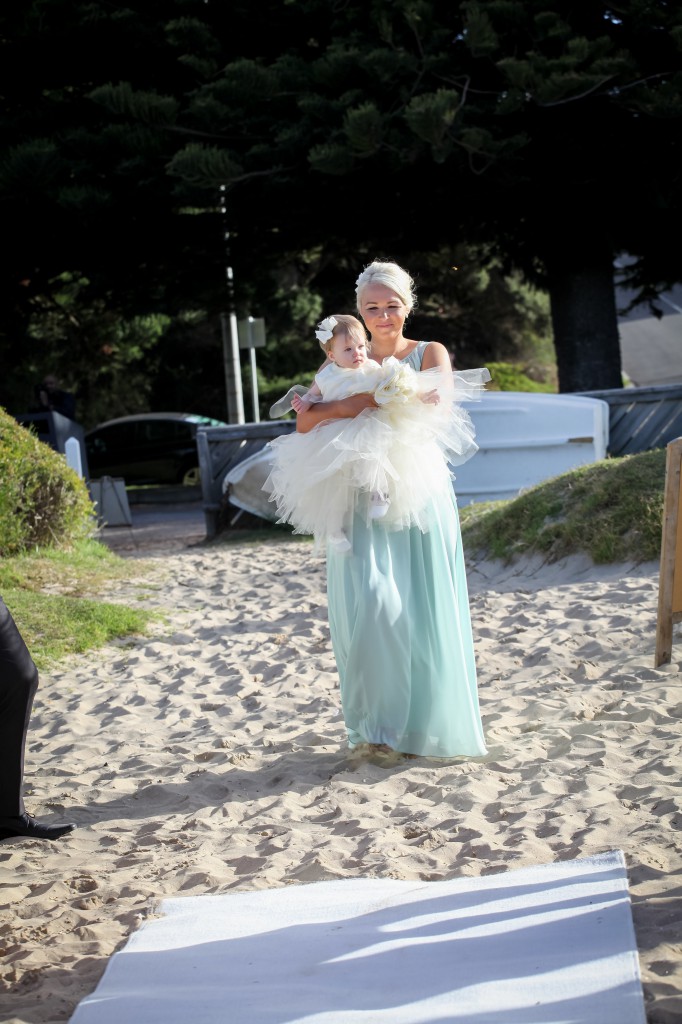 Jacqui was escorted down the aisle by her father, to Norah Jones's "Come away with me".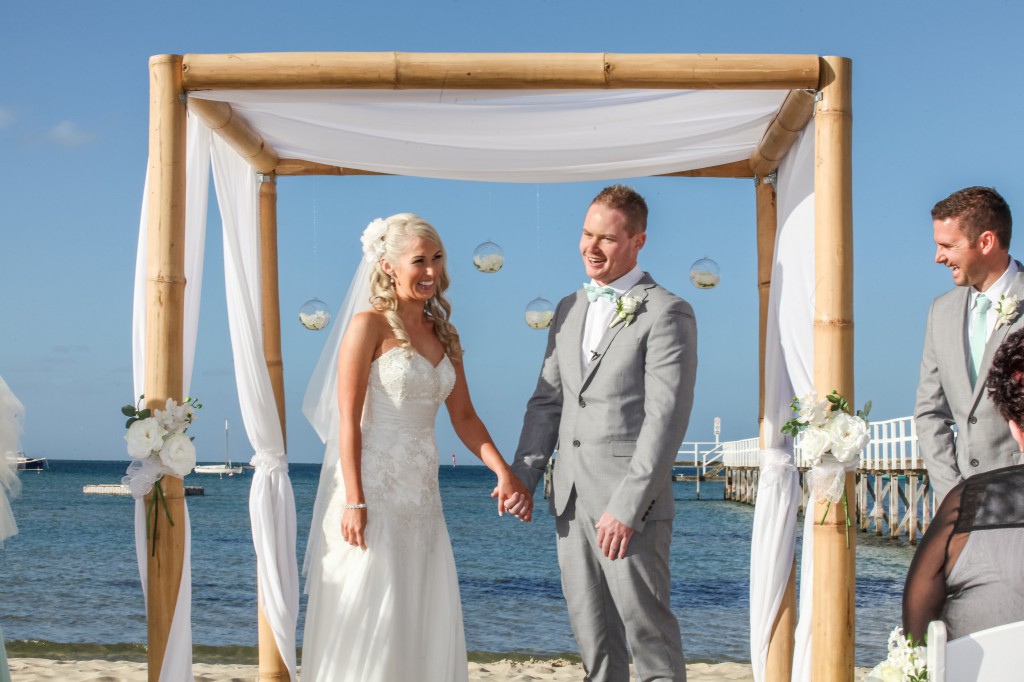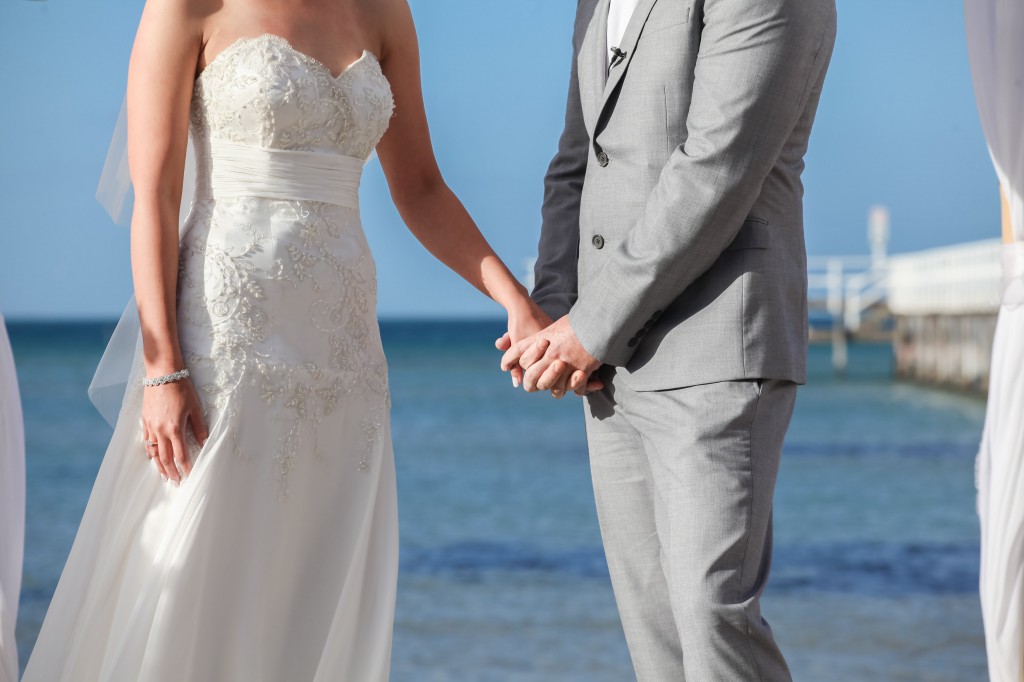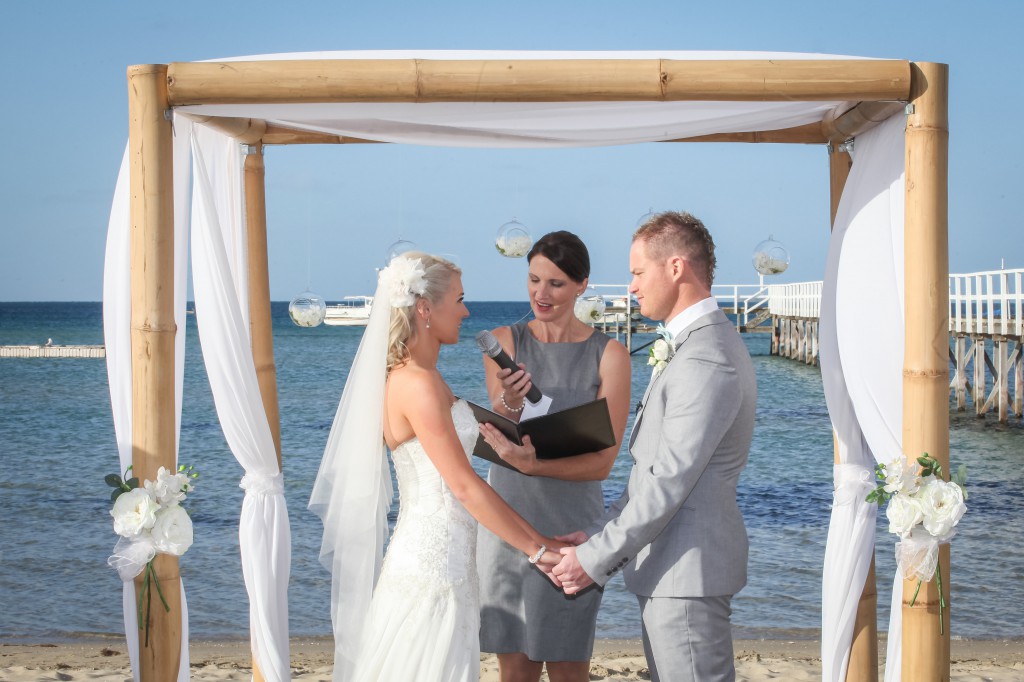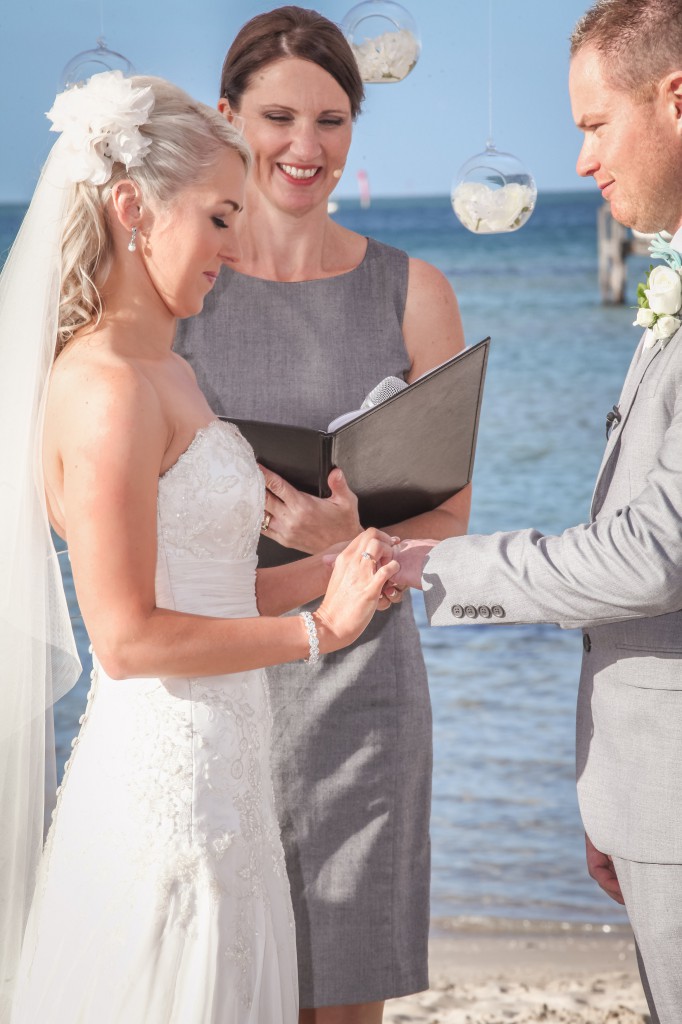 Jacqui promised that she would always hold Corey's hand and told him "I love you, even more than
chocolate", before Corey declared "You make my heart smile, and are my closest friend".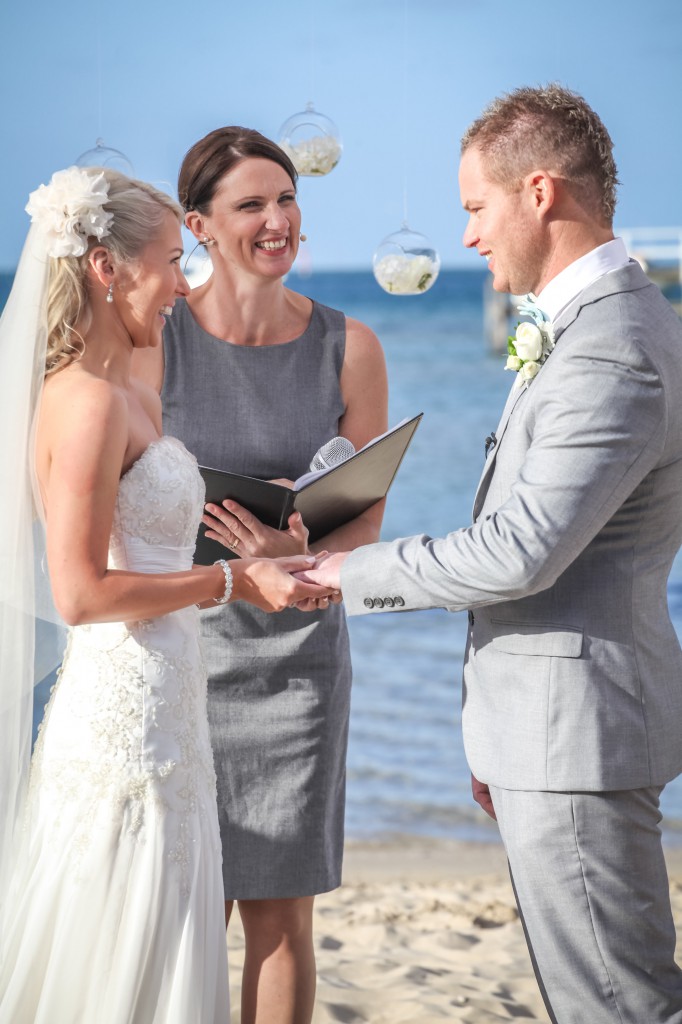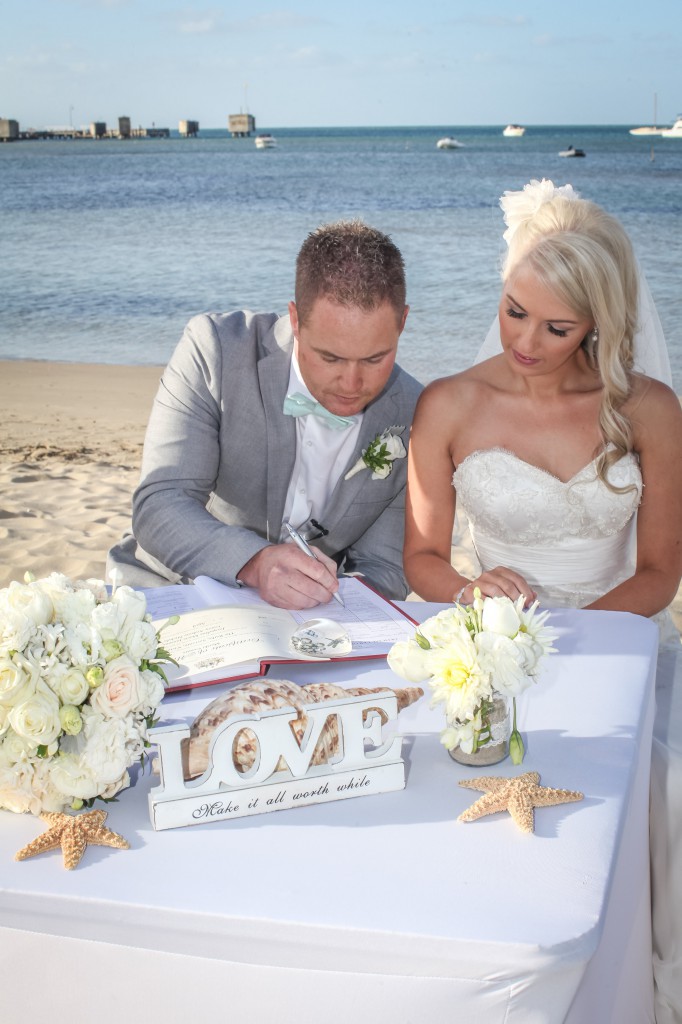 Signing of the Registry music:"Over the Rainbow/ What a Wonderful World" – medley by Israel Kamakawiwo'ole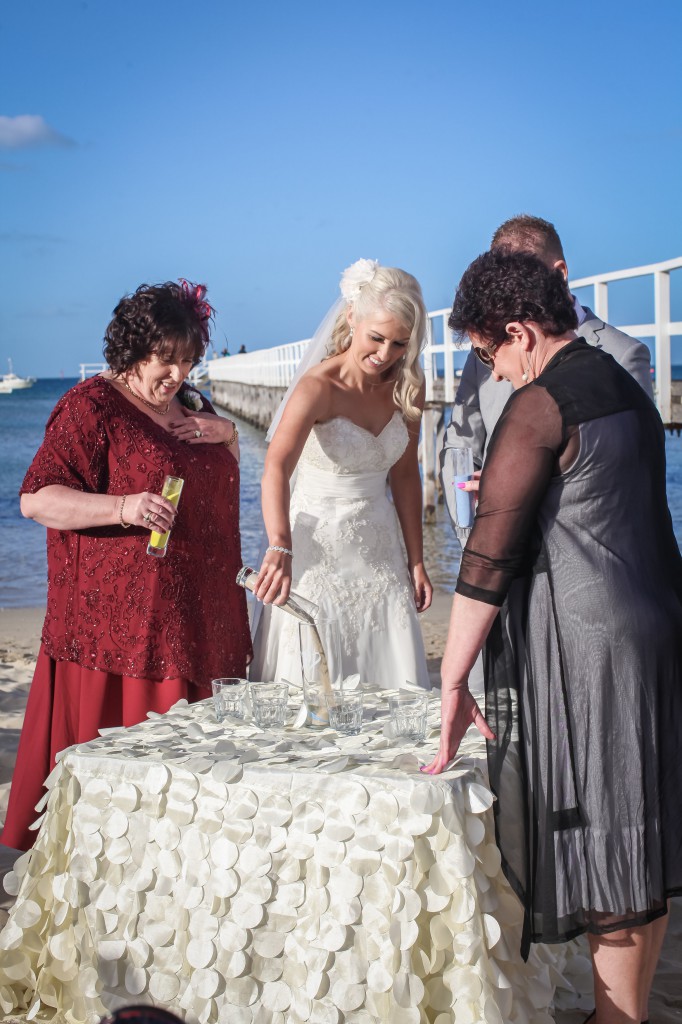 A sand ceremony that included sand from the very spot where Corey & Jacqui stood on the day,
served as a reminder of the beautiful location within which they became husband & wife, and
was completed with the blending of Blue & Yellow sand, added by Corey & Jacqui's mums, to
symbolise the glorious sun and ocean.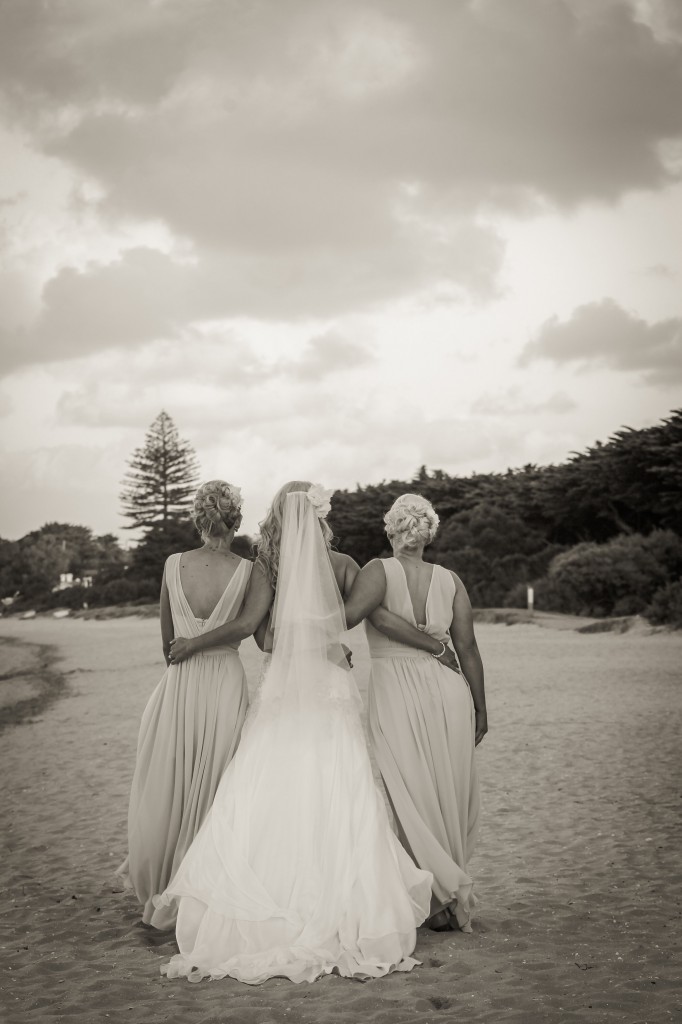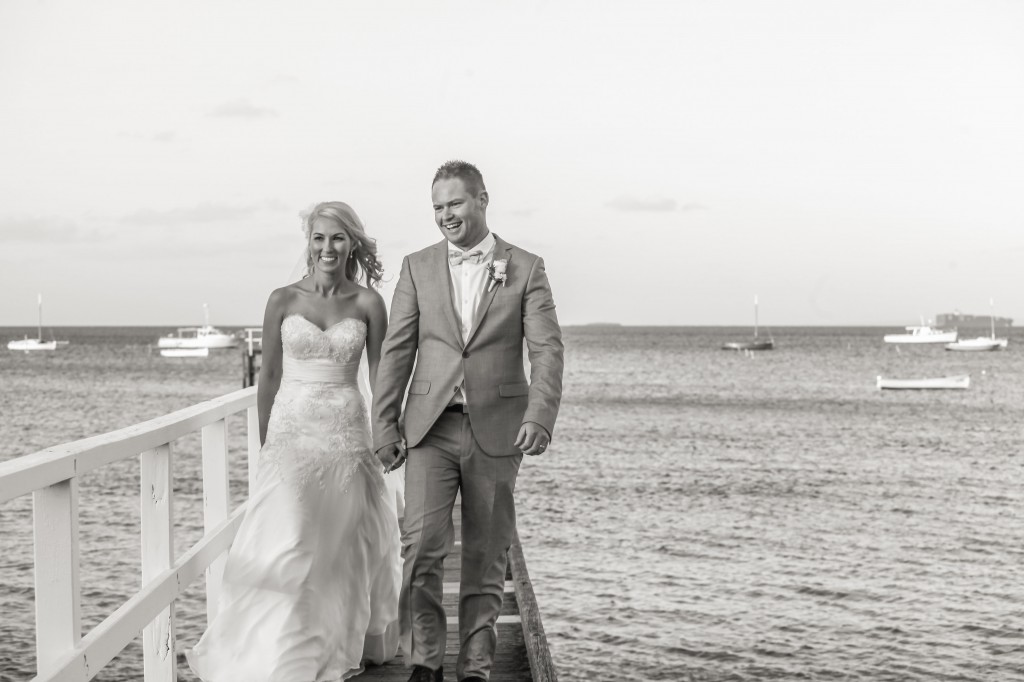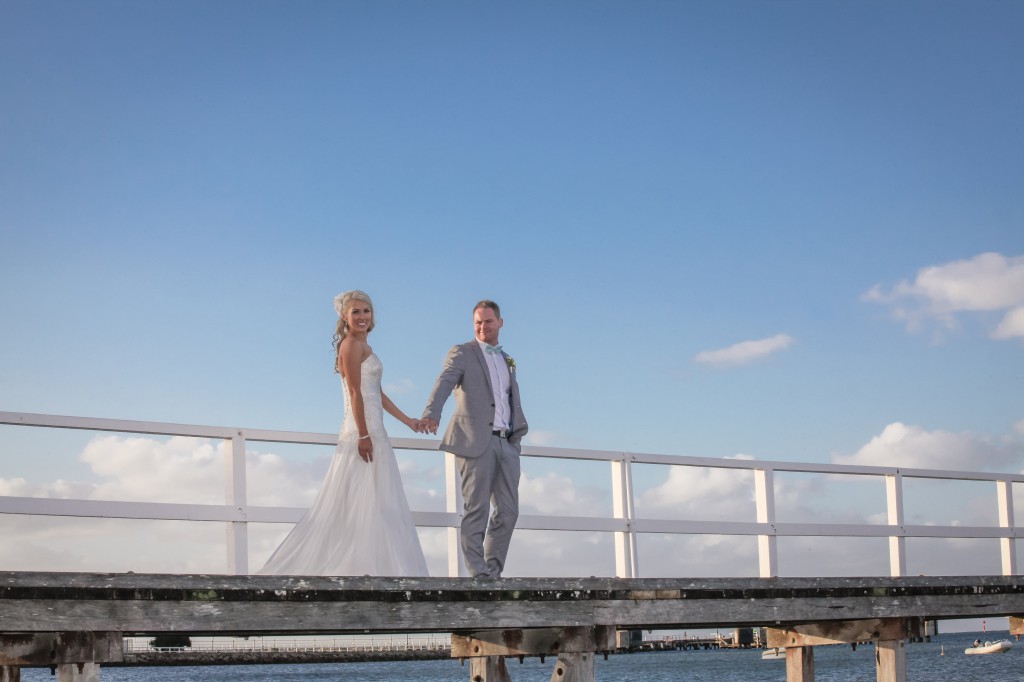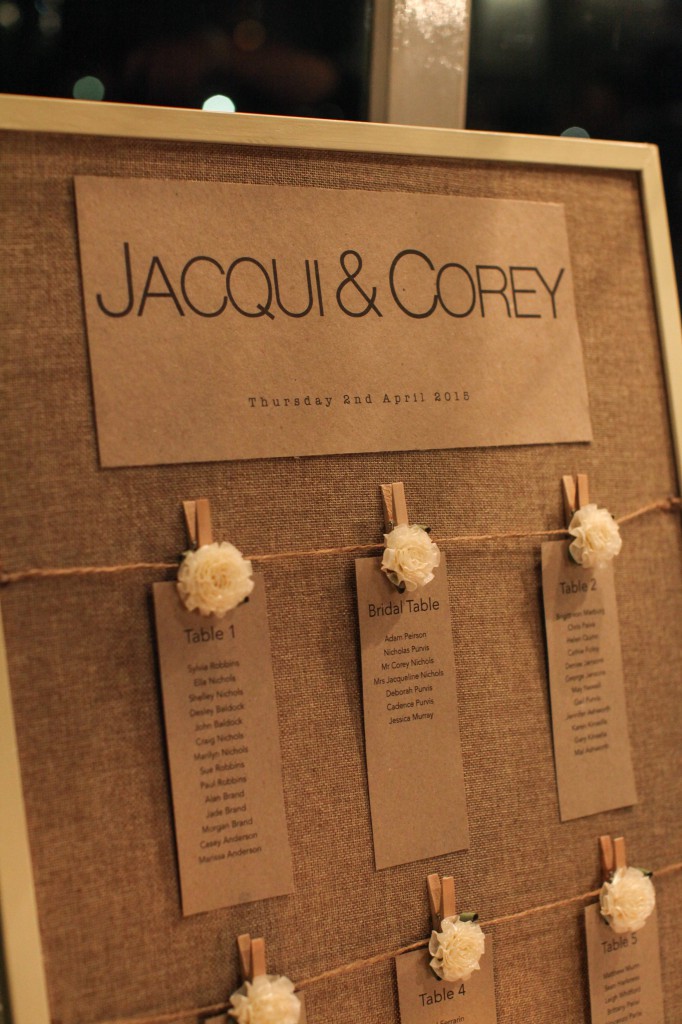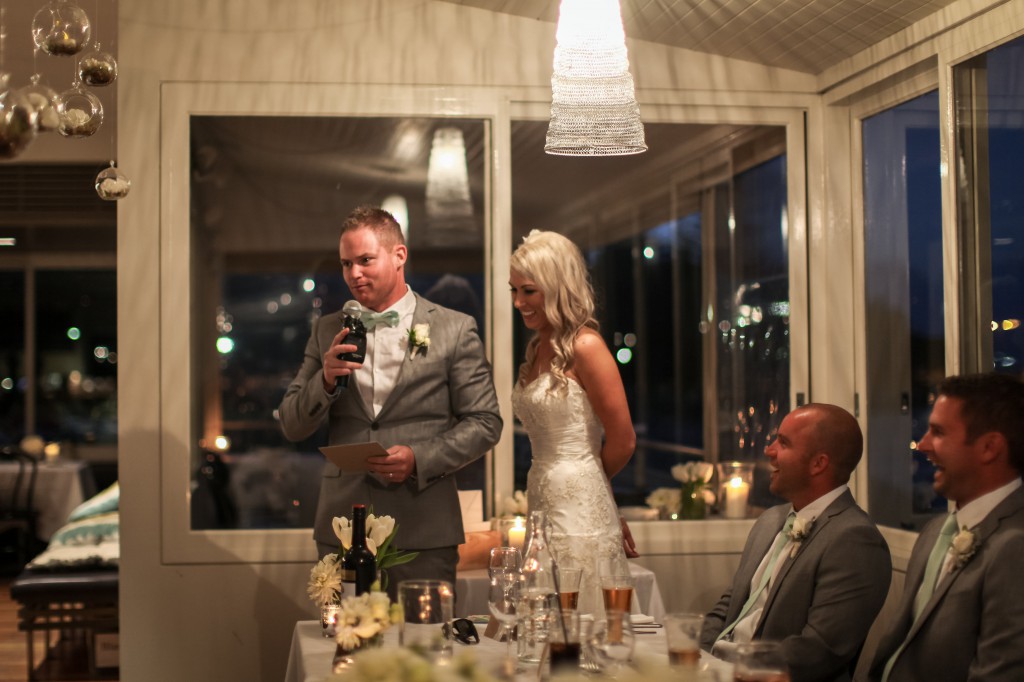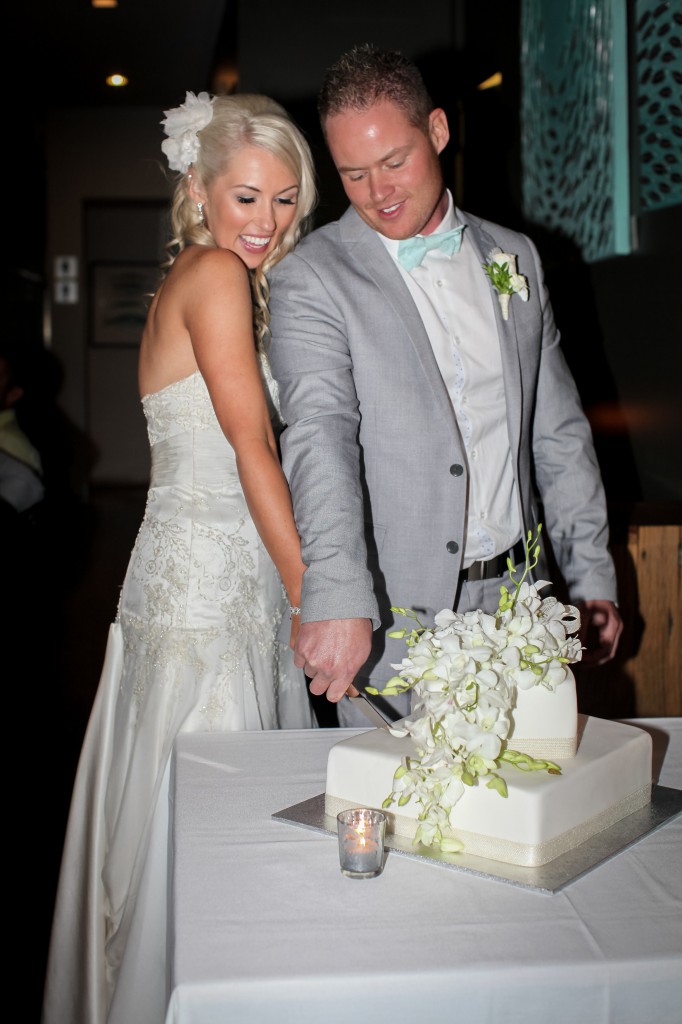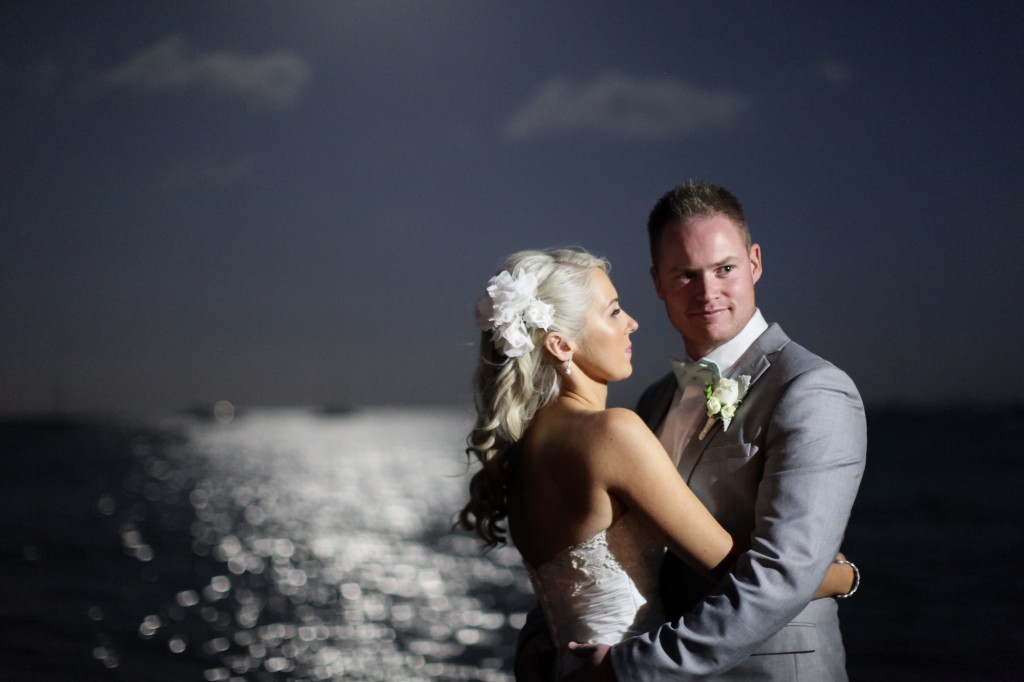 Jacqui & Corey | 02.04.2015
Celebrant: Meriki Comito
Ceremony & Reception Location: The Baths
Photography: Robyn Swallow Photography
Bridal Gown: Raffaele Ciuca Armadale
Men's Suits: Yd
Bridesmaid Dresses: Review
Flowergirl dress made by the talented Maid of Honour!
Ceremony Styling: Circle of Love Weddings
Florals: Hello Blossums
Cake: Nikos Oakleigh Quality Cakes
Catherine & Steve's Rippon Lea Estate Wedding
Catherine met Steve about three years ago when she embarked on a match making campaign for a friend and somehow ended up attending a dinner for four where she met her future husband! And yesterday, on the magnificent sweeping lawns of the Rippon Lea Estate, Catherine married her Steve in a sensational Greek/Irish fusion ceremony.
After receiving an Irish Blessing from Steve's gorgeous 90+ grandfather, we incorporated a traditional crowning, or "Stefana" to honour Catherine's Greek heritage, and with their first kiss as husband & wife eliciting ecstatic cheers & applause, Steve performed his army regiment's traditional "Sabrage", sabering the top off a champagne bottle, to the absolute delight of his cavalry colleagues and guests alike!
And seriously, could Catherine BE any more beautiful? Her smile is so contagious!
Photographer Alli Oughtred has captured the joy of this day just perfectly x
Make sure you check out Timothy Marriage's video at the bottom of the page too!!
Highlights video by Timothy Marriage
Catherine & Steve | 27.11..2014
Celebrant: Meriki Comito
Ceremony Location: Rippon Lea Estate
Reception Venue: Quat Quatta
Photography: Alli Oughtred Photography
Bridal Gown: Luci DiBella
Ceremony Styling: Weddings of Distinction
Ceremony Music: Four Seasons
Seryn & Stuart's Emu Bottom Homestead Wedding
When Seryn's busy life saw her give internet dating a try a few years ago, she was hoping to find someone who was down to earth and who possessed good manners.  When Stuart was first introduced to Seryn's smiling face, he thought there was a chance she could be a little too high maintenance due to her love of "cocktails and horses", but he thought her to be so very pretty, that he decided to take a chance.
And after Stuart's hilarious proposal with a Cheezle during a camping trip, they became husband & wife at at the beautiful Emu Bottom Homestead.
Flanked by four gorgeous flower girls as their only bridal party, Seryn & Stuart's parents made a promise to love & support their children throughout their lives together as husband & wife before the the loved up pair vowed to "respect you, laugh with you, cry with you and love you faithfully through the good times and bad".
A Holding Hands ritual and three sensational readings by members of Seryn & Stuart's families ensured that the ceremony was romantic, personal and highly entertaining, before their first kiss as husband & wife almost raised the roof (with the groom's head already practically touching it!)
Many thanks to Kim Selby Photography for these beautiful images of Seryn & Stuart's perfect day xx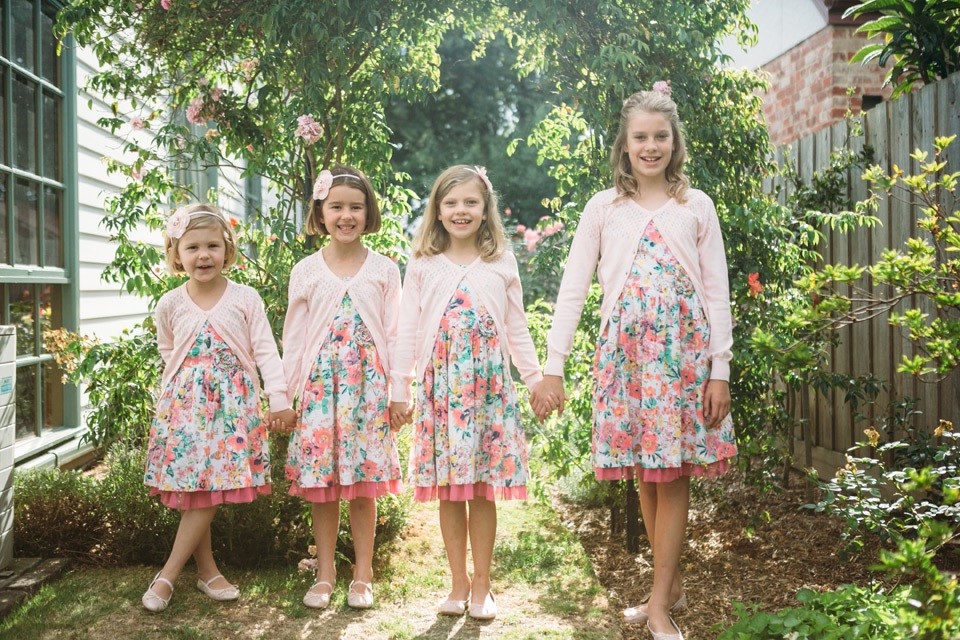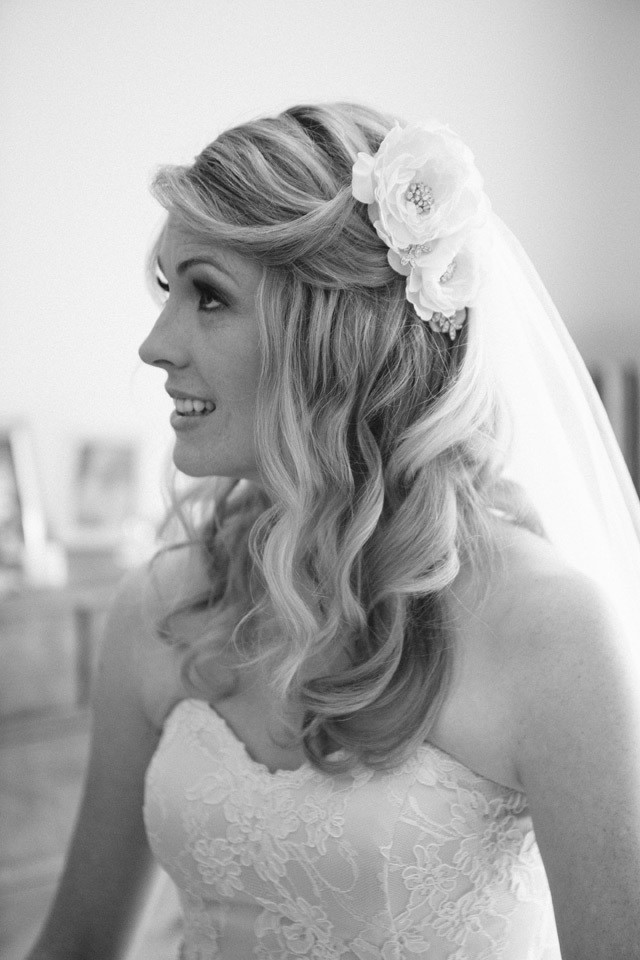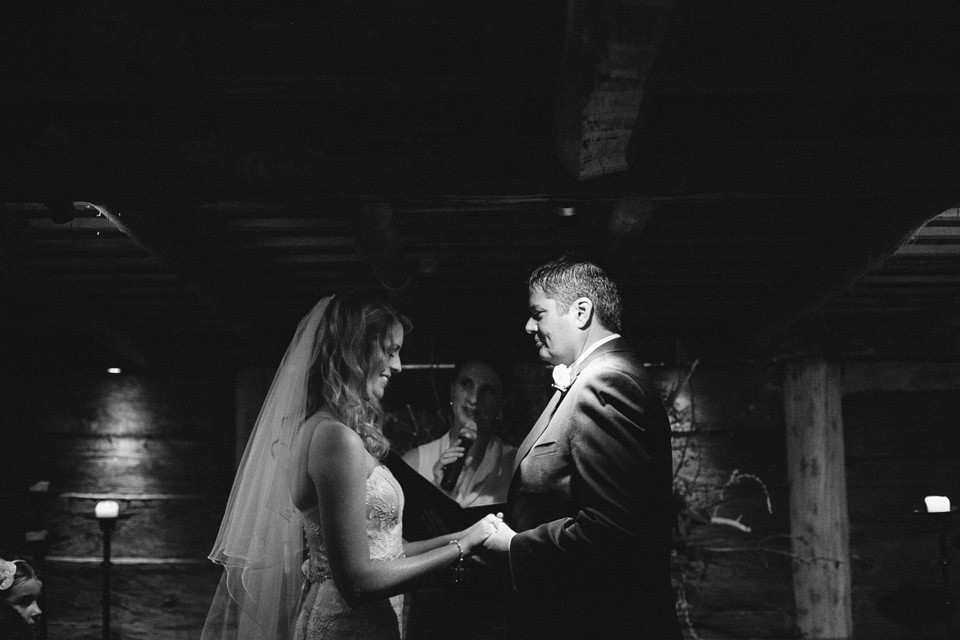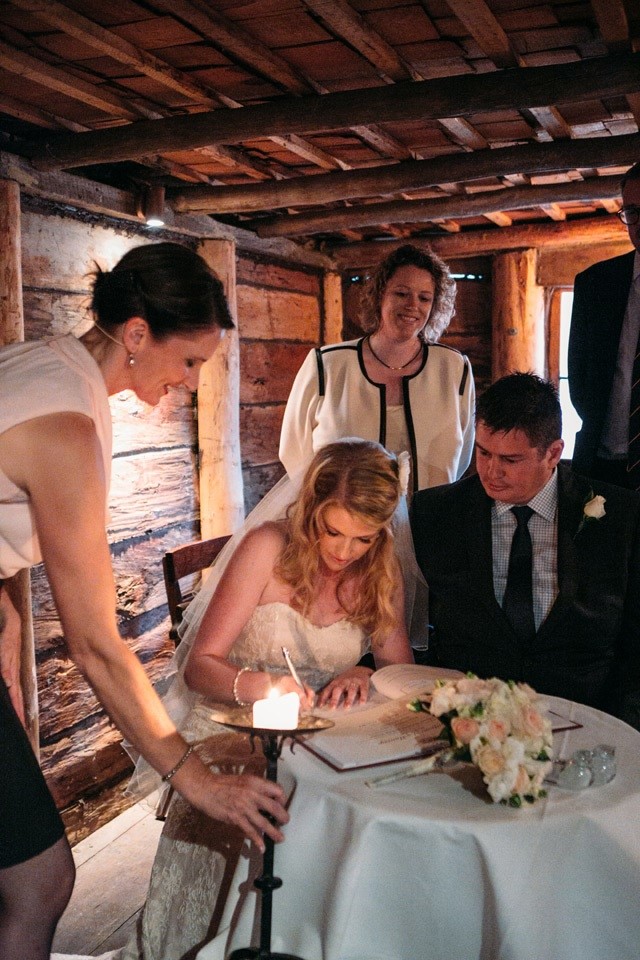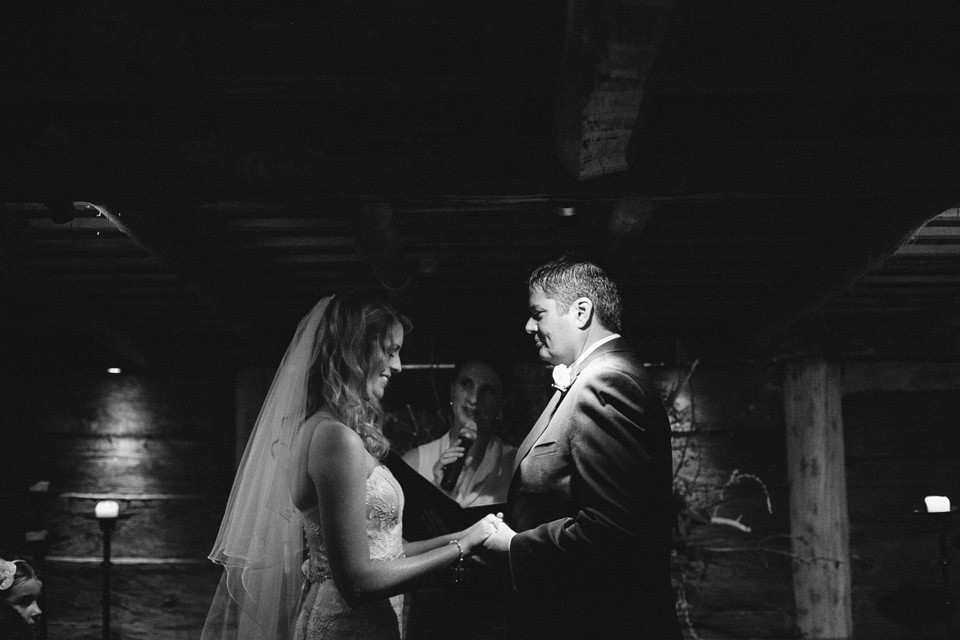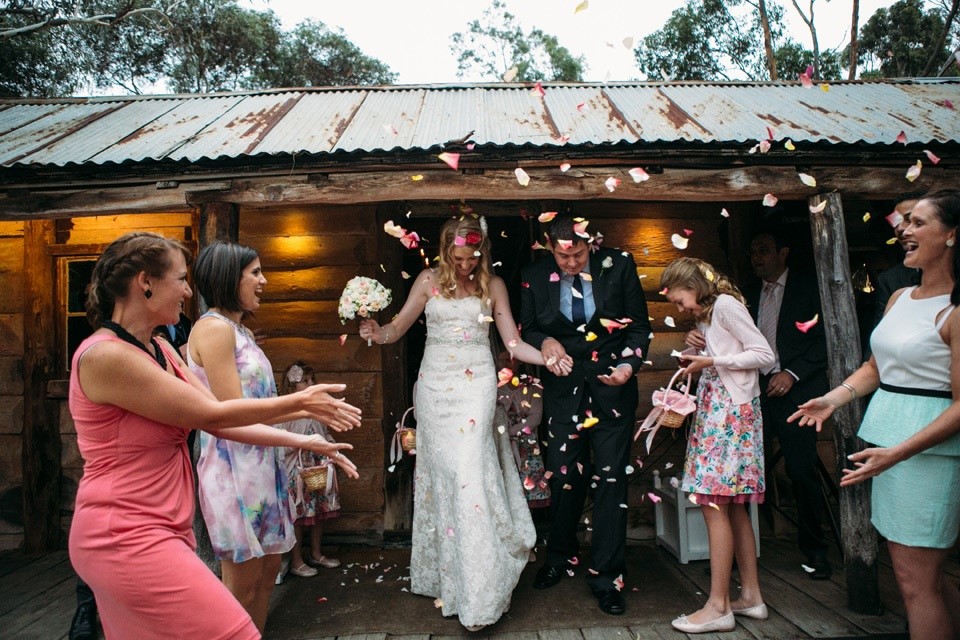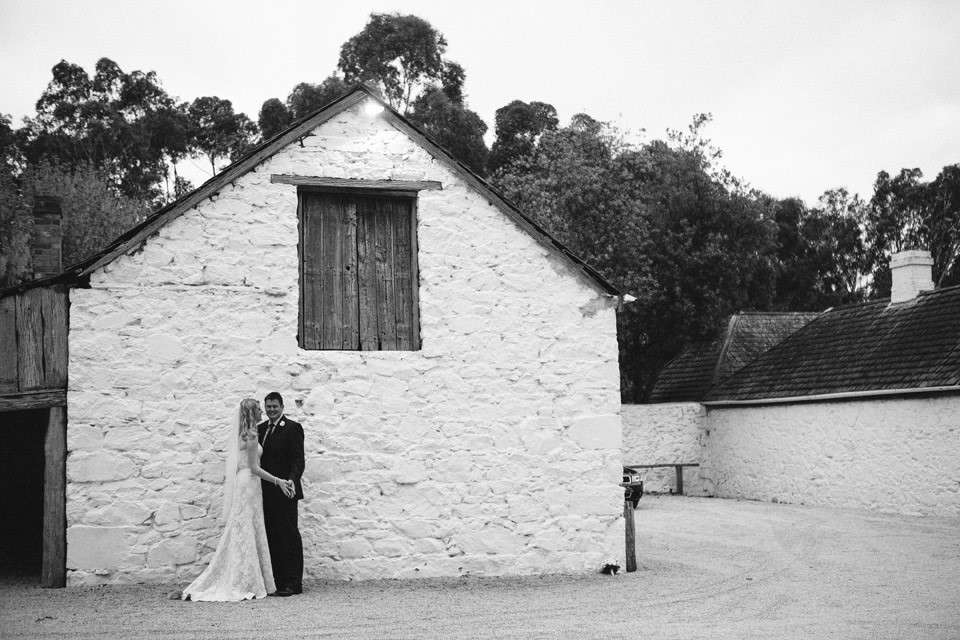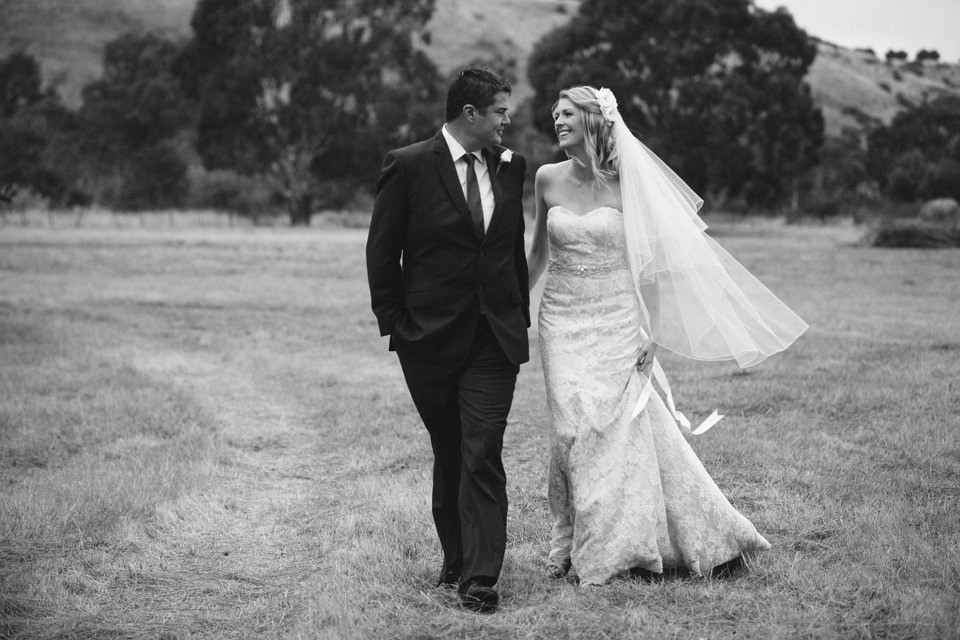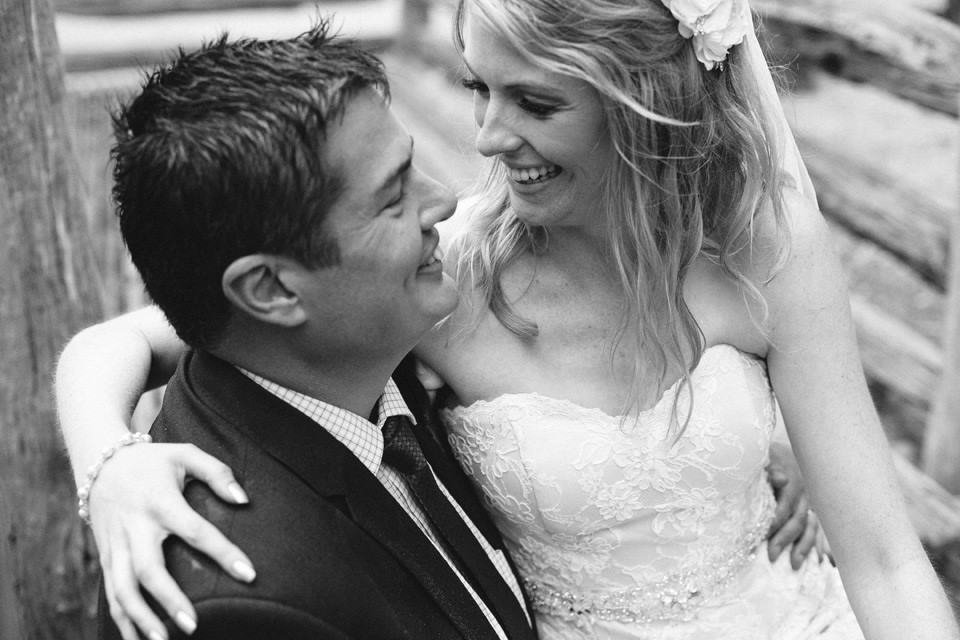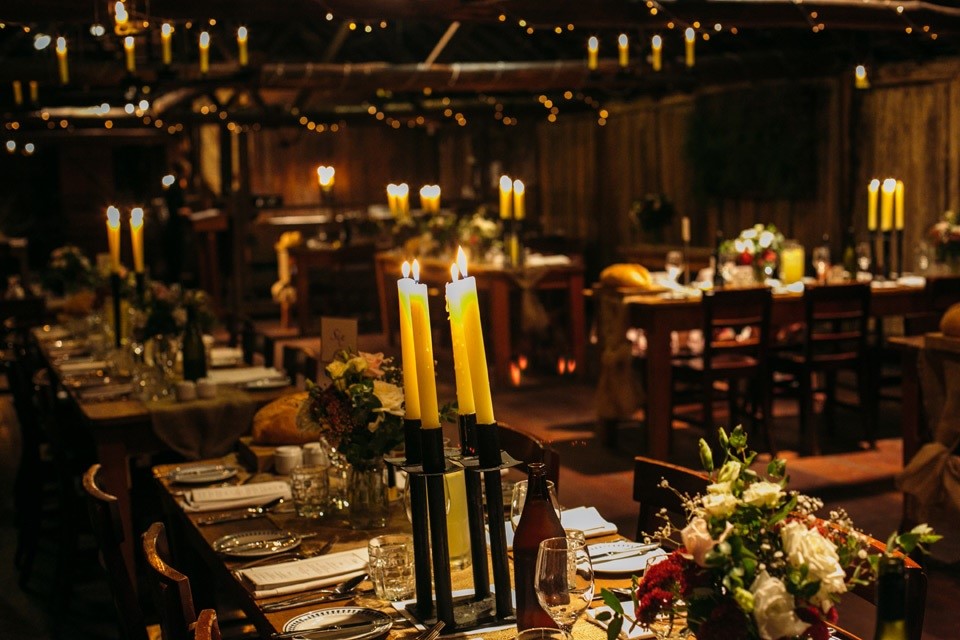 Seryn & Stuart | 21.03.2014
Celebrant: Meriki Comito
Venue: Emu Bottom Homestead
Photography: Kim Selby Photography
Amy & Jacob's Tatra Wedding
Jacob was first introduced to Amy at a St Patrick's Day celebration over 10 years ago and although he thought she was "The most adorable thing I've ever seen", assumed that she was way too stylish for him and his beer shirts. But on Friday afternoon, in the beautiful Tatra Receptions chapel, Jacob stood before his beautiful bride, with not a beer shirt in sight and declared "Before you asked me, I was yours and I am devoted to you in every way".
Amy and Jacob chose some wonderful readings by Hilary T Smith, Victor Hugo and the Dalai Lama to celebrate their day, as well as a beautiful Celtic handfasting ritual, where they incorporated coloured ribbons to symbolise all the important qualities they are dedicated to bringing to their marriage, with Amy's lovey sister assisting with the binding of their hands.
A beautiful celebration combining traditional and spiritual element – simply perfect x
Amy & Jacob | 28.11.2014
Celebrant: Meriki Comito
Venue: Tatra Receptions
Photography: Timothy Burgess
Stef & Todd's NGV Wedding
Stef & Todd married within the incredibly stylish Grollo Equiset gardens at the National Gallery of Victoria on a perfect Spring day.
We were off to a terrific start when, before Stef had even arrived, her mother handed out traditional Panama hats for all the guests to wear during the ceremony – a gift from a Colombian relative who was unable to attend. Everyone was more than happy to oblige and they certainly created a festive feel! I have to say it was a sight to behold from where Todd & I were standing – looking out into a see of smiling, happy faces, all wearing white hats!
All attention soon turned to the bride's brother as he guided the couple's adorable fur baby (and ring bearer), Sambucca, down the winding path, along with the equally adorable 2 year old flowergirl, who didn't even bat an eyelid when she lost one shoe along the way – a true professional!
Preceding the bride was cuteness #3, in the form of the 4 year old page boy with a sign reading "This is your last chance to run uncle Todd!"
When the stunning bride finally came into view, wearing a figure hugging Jane Hill Bridal gown, there was an immediate murmur of excitement amongst the guests. But no one was more appreciative of the bride's appearance than the handsome groom!
After a hilarious (yet seriously touching!) "giving away" by the bride's father, and a reading in Spanish by two of the couple's close friends, Stef promised to hold Todd close and make him laugh for as long as she lived, while Todd declared that Stef would "always be the best part of my day".
We concluded the ceremony with a sensational spoken rendition of Adam Sandler's "I Wanna Grow Old With You" from 'The Wedding Singer', before an extremely passionate first kiss as husband & wife, followed by an adorable high five from Sambucca!
With stunning flowers by Flowers Vasette and styling by the bride herself, along with Steph and her team at Peter Rowland Catering, everything about this wedding was stylish, elegant, fun and simply beautiful.
I hope you enjoy these sensational photos by the ridiculously talented Lauren at LJM Photography.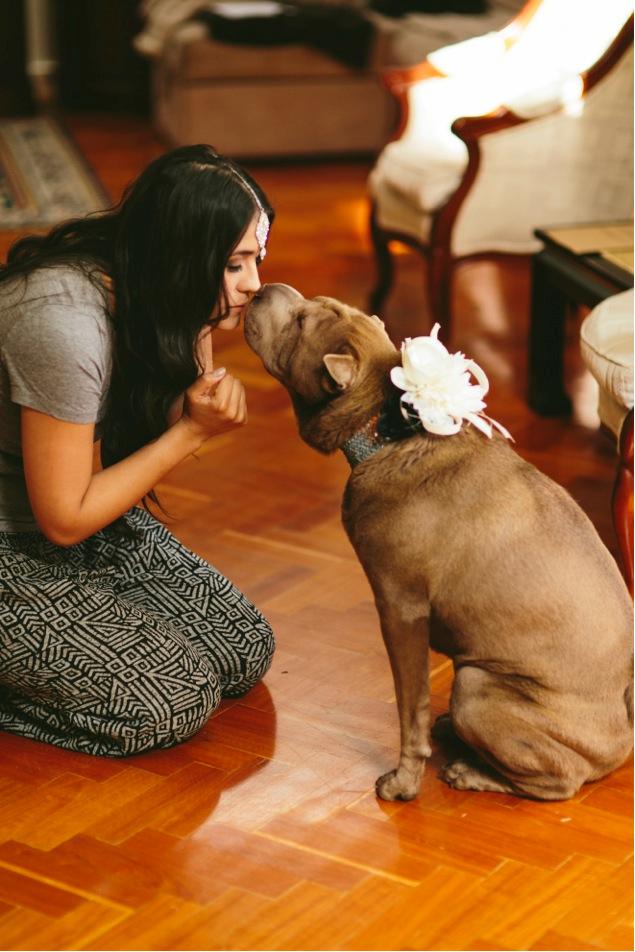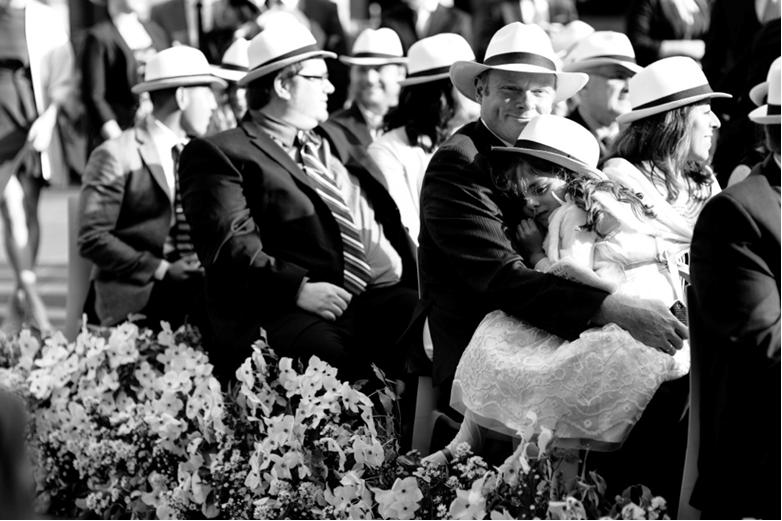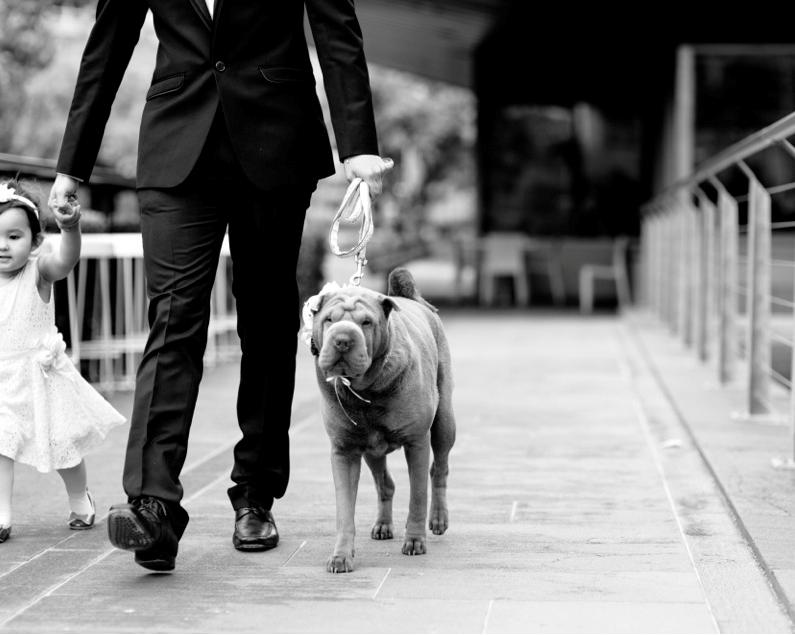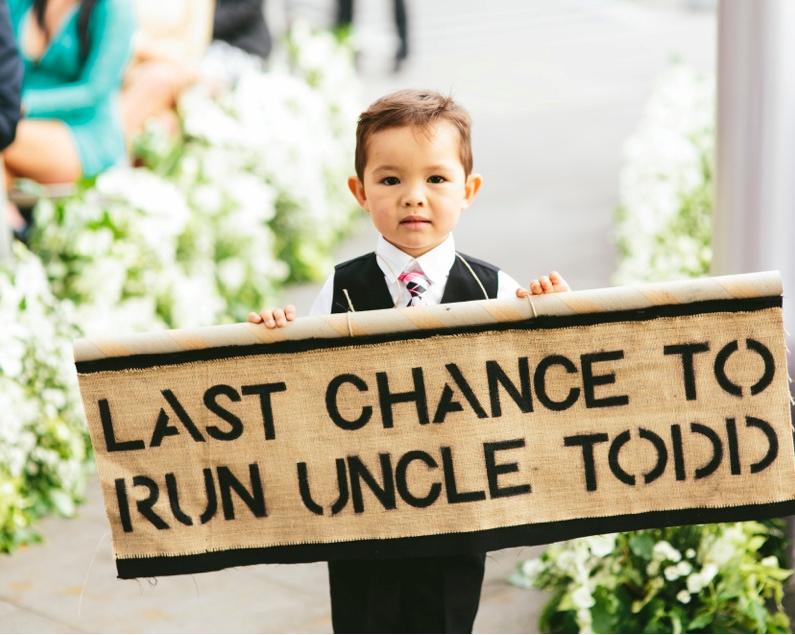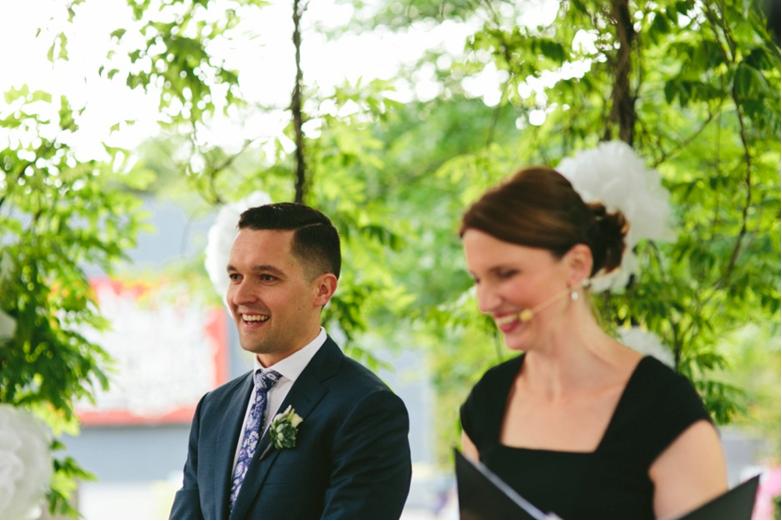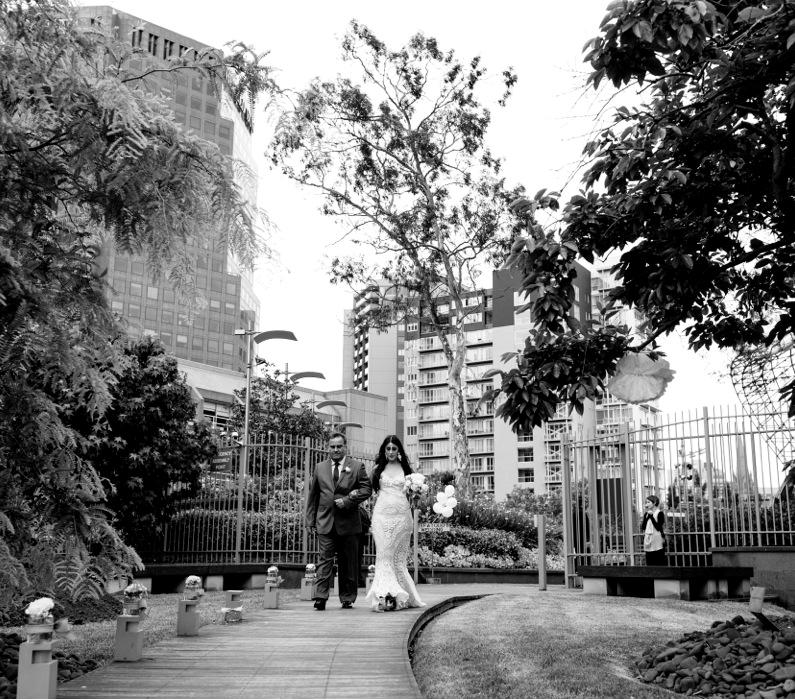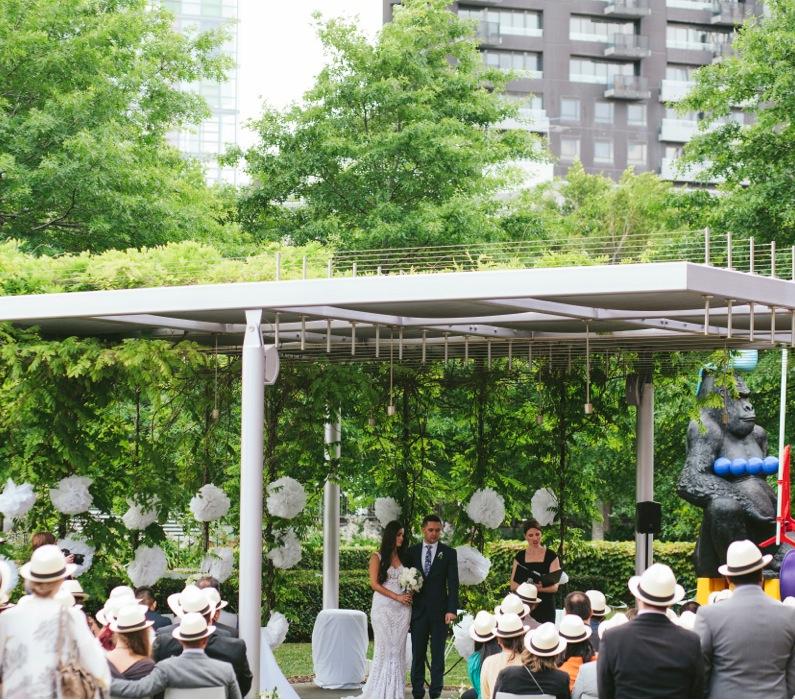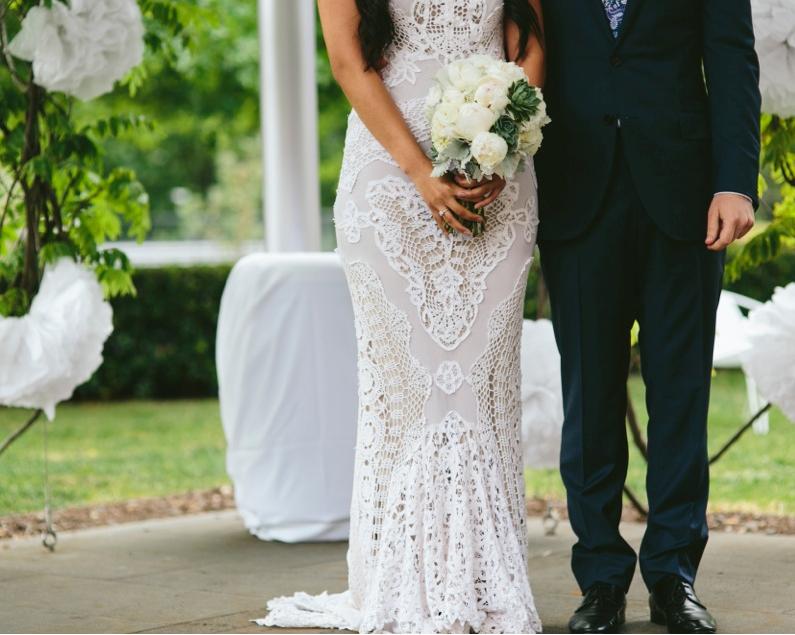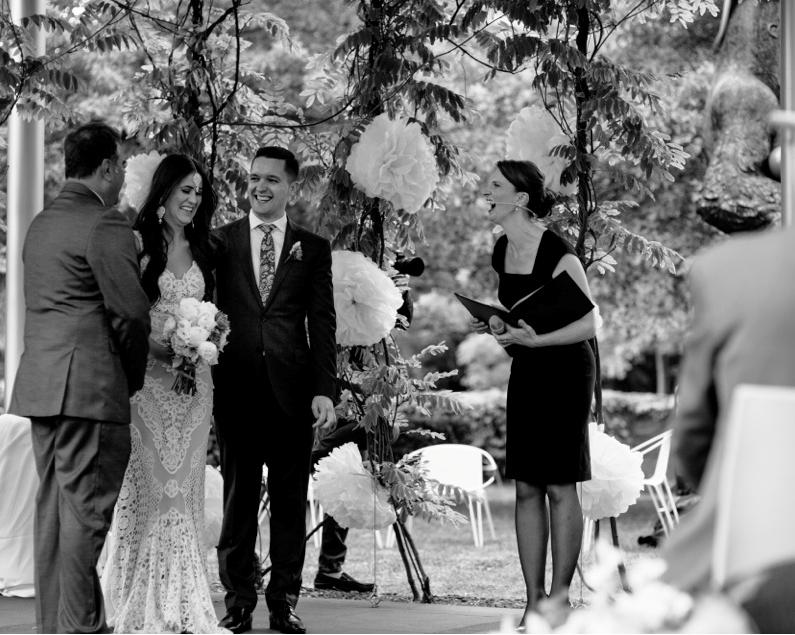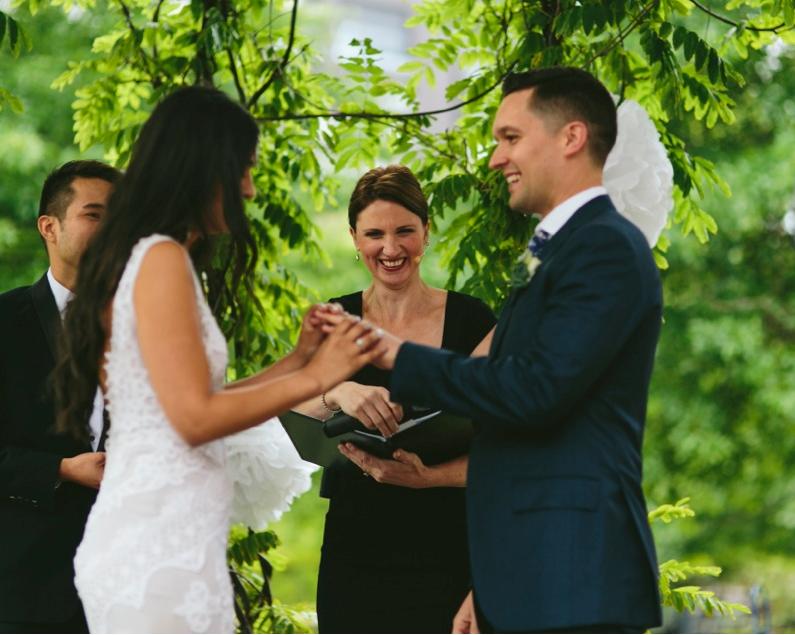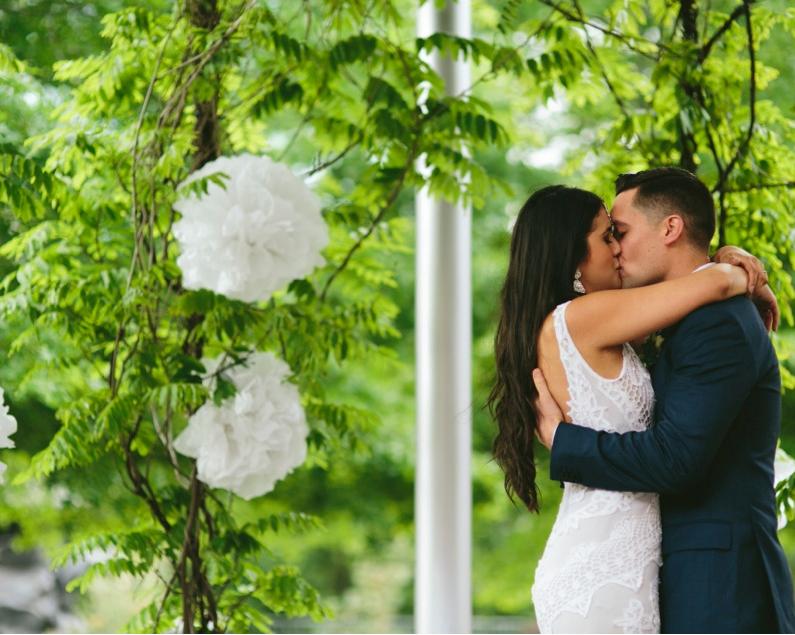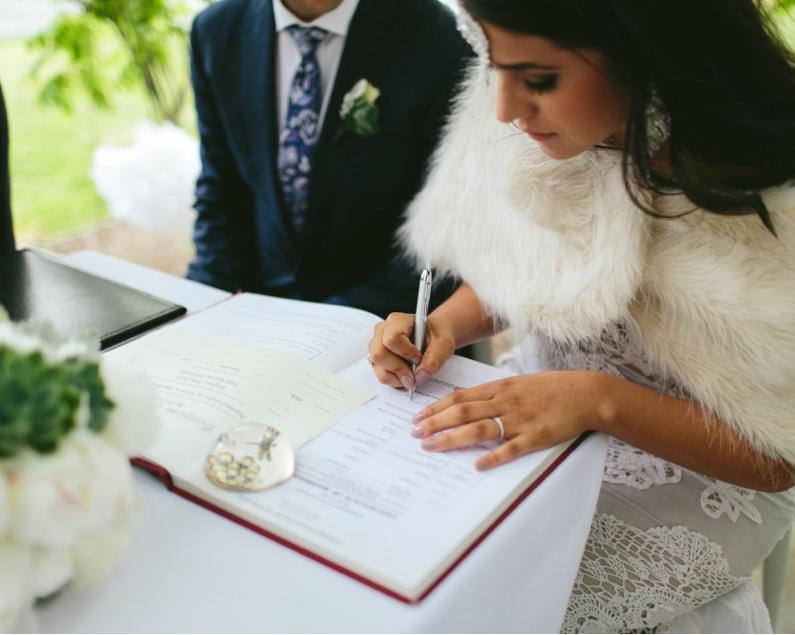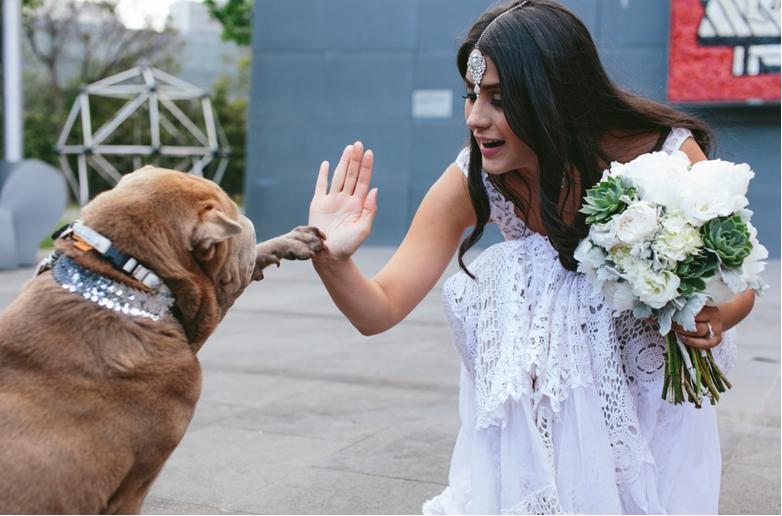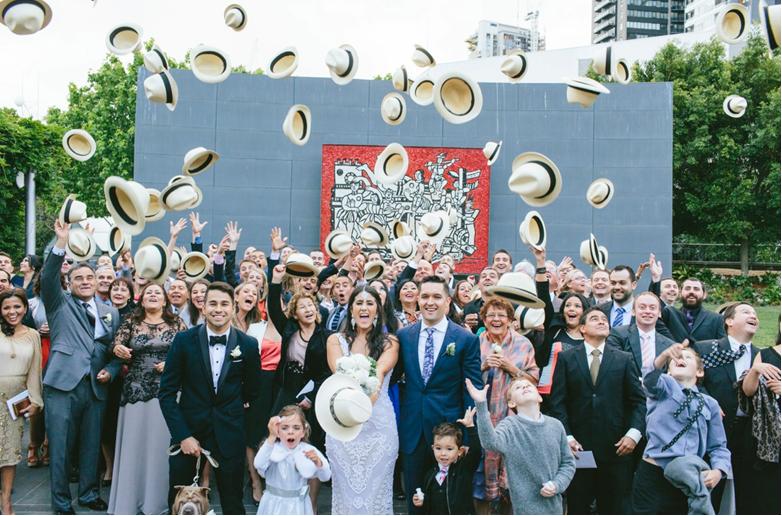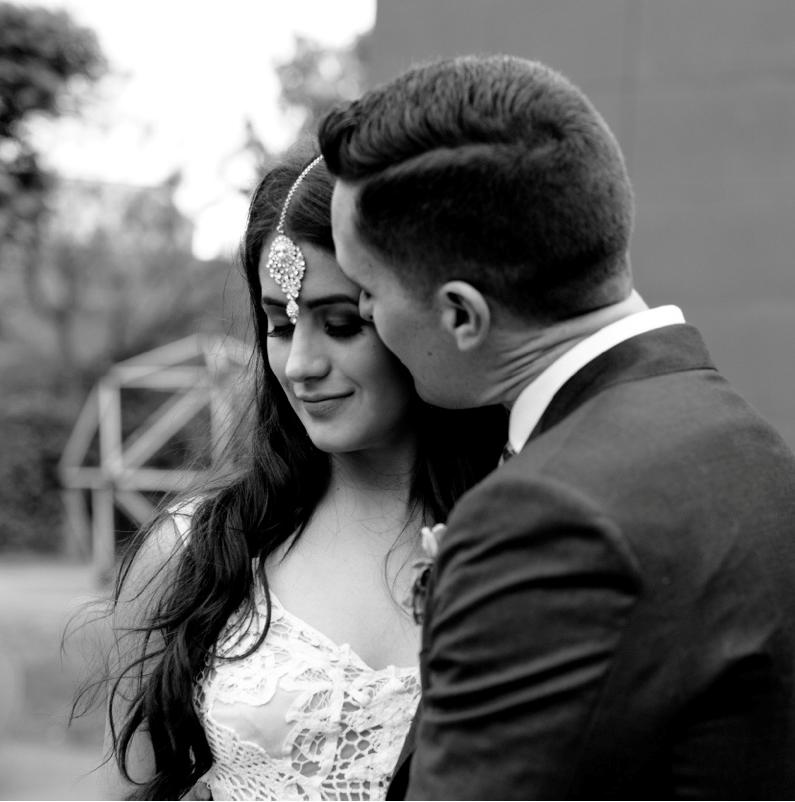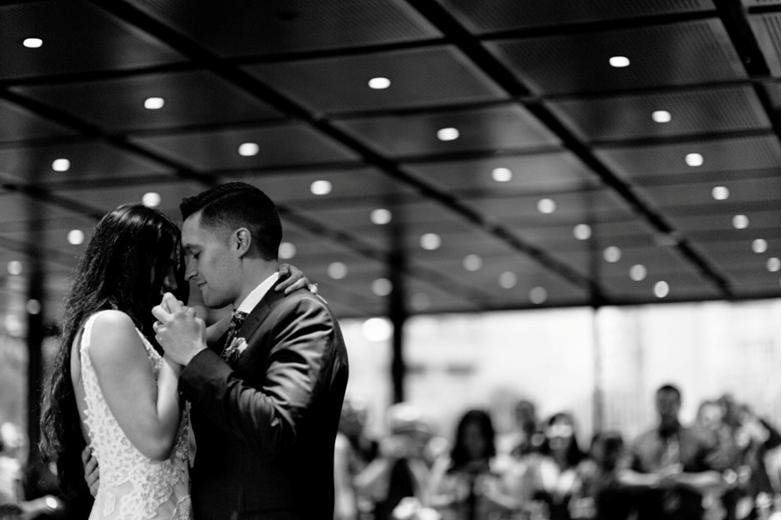 Stef & Todd | 16.11.2013
Celebrant: Meriki Comito
Venue: National Gallery of Victoria
Photography: LJM Photography
Bridal Gown: Jane Hill
Catering/Styling:Peter Rowland
Florals:Flowers Vasette
Belinda & Paul's Labassa Wedding
A perfect sunny Winter's day, a magnificent 19th century heritage listed mansion, an exceptional string trio, a gathering of extremely festive guests and a beautiful bride & groom who both declared how lucky they were that circumstances and fate allowed them to meet. Perfection x
In the presence of their nearest & dearest, Belinda revealed that Paul was the loveliest, most ridiculously loving person she had ever met, with Paul proclaiming that Belinda was just "amazing in every way".
With the newlyweds finally pronounced husband & wife, to the clear delight of every person present, one of the couple's close friends, Paul, came forward to present the final reading of the afternoon – the lyrics of Ben Fold's "The Luckiest".
After taking the mic however, Paul informed us that he hadn't been able to figure out how to perform the song as a reading and had decided to sing it instead! What resulted was an amazing, heartfelt A'Capella performance that touched the hearts of every person in the room. I believe that even the lovely ladies from the Four Seasons string trio were impressed!
A most romantic wedding for the most delightful couple, and then a big red double decker bus transported them all to Friends Of Mine to party the night away!
Belinda & Paul | 30.08.2014
Celebrant: Meriki Comito
Venue: Labassa
Photography: Duuet Wedding Photography
Ceremony Styling: Weddings of Distinction
Bridal Gown: Maggie Sottero
Florals: Botanics
Ceremony Music: Four Seasons Quartet
Bridal Car: Triple R Luxury Car Hire
Wedding Guest Transport: Dee Decker Tours
Reception Venue: Friends of Mine